Your Guide to Finding Weed Delivery in Toronto
speedgreens
Earn 20 Speed Pass Points by commenting the blog post
Toronto is home to a wealth of cannabis dispensaries, comprising a quarter of the retailers in the whole province. Your stash is running low, and the year's biggest day is approaching, 420! Some stores might be running low on your favourite products, or you might not find the one you want. If you have been visiting brick-and-mortar shops when your weed cravings hit, it's time to try weed delivery in Toronto!
Shopping from the comfort of your home has never been easier. You can choose from a large selection of products, get detailed descriptions, and buy discreetly without dealing with vendors face-to-face. Finding the right place to buy your weed is the most challenging thing, but we can provide some tips on ensuring that you're getting high-quality products at no expense to you. Make your life easier with the convenience of weed delivery in Toronto!
What is Weed Delivery in Toronto like?
The weed delivery system works just like any other delivery system. You place an online order from a marijuana dispensary in Toronto. There are background checks and address confirmation to ensure that you can legally buy weed online. Then, there's a confirmation slip, email, or text confirming the order as well as delivery time. Other places will let you pay in person with the confirmation of ID.
Depending on the cannabis dispensary's delivery method, you can track your order if they are delivering through their courier, a third-party courier, or a mailing system. Once at the door, you will get notified that your order has arrived!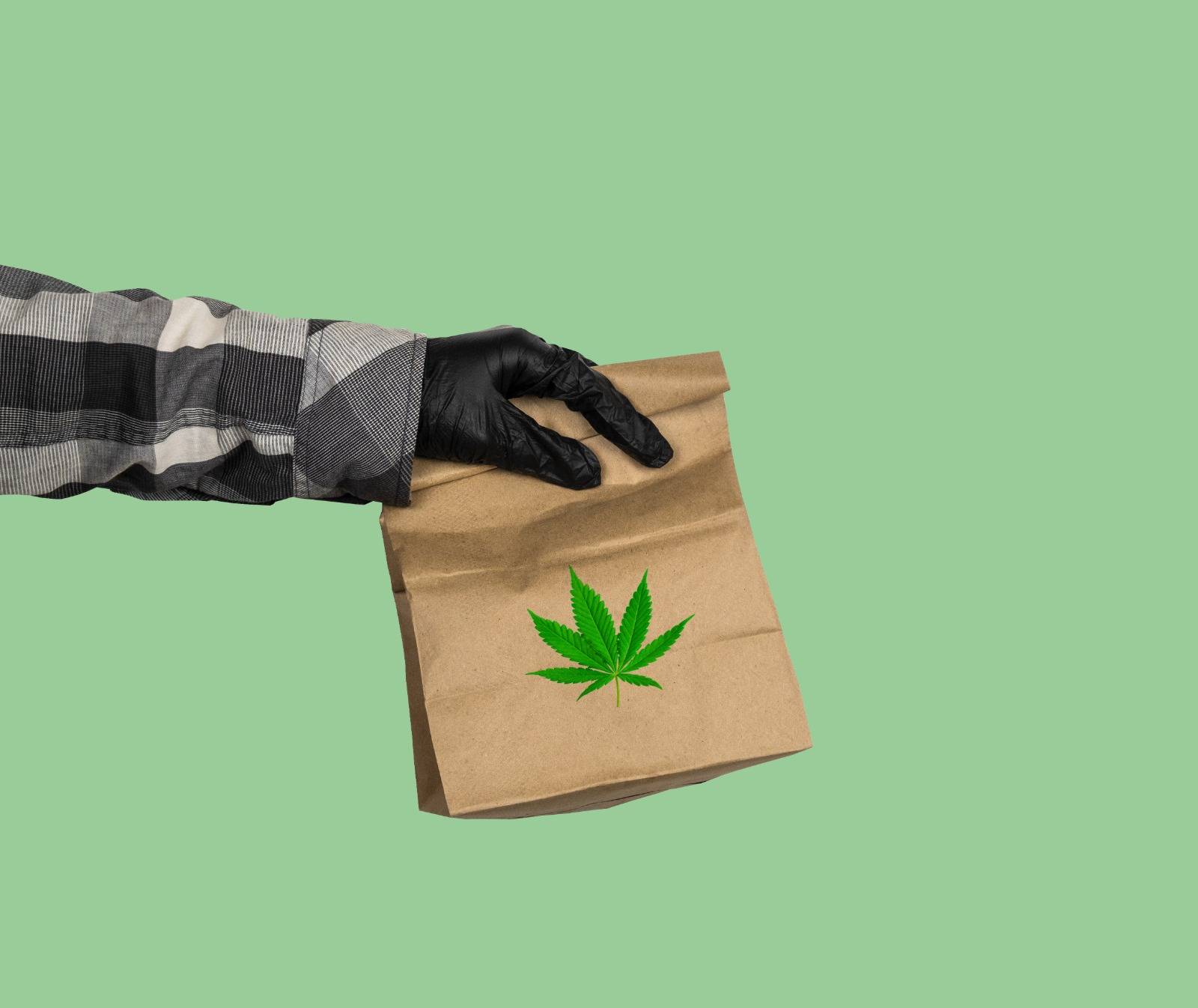 What are the Benefits of Using Weed Delivery in Toronto
While you can visit a local store to buy all the products you want, getting weed delivered right to your door is unmatched. You can explore different categories, collections, and products in just a few clicks. Here are a few reasons why you should consider buying weed delivery if you're in Toronto:
Large selection of products:

Choose anything from

flower

to edibles to concentrates to accessories, and more!

Unmatched convenience:

Get what you want, when you want.

Pricing benefits:

The best deals are waiting for you. It's easier to compare with competitors, so you get yours at the best price point.

Transparent and discreet:

No one has to see you calm your cannabis cravings.

You can buy as much as you want:

A great way to dodge the amount of cannabis you can have on hand.
How to Make Sure Your Weed Delivery in Toronto is Safe
Not being able to see the product or who you're getting it from is a big problem when you do weed delivery in Toronto. It would help if you took a little bit of precaution before starting to leap into the world of weed delivery. Here are some signs or things you can do yourself to help you make your first marijuana delivery the best choice.
Look at the reviews
For any consumer, finding positive reviews regarding weed delivery in Toronto is a positive sign of trustworthiness. Customer reviews regarding the process, selection, and service are just as effective as word of mouth. You can get detailed context on how their service operates and possibly what products might suit your needs. Most people are more inclined to leave a review if they had a positive experience, making it more genuine.
Selling safe, certified products
Legal retailers will go above and beyond to ensure that product safety is a priority. Without careful consideration or adherence to the regulations, fines, a revoked license, loss of reputation, or worse, jail time are possible. Legal retailers have standard symbols and logos that show mandatory health warnings. They have safe, child-resistant packaging and excise stamps that guarantee the product meets all safety standards. These stamps reflect accurate THC levels and are free from other substances that could cause serious harm.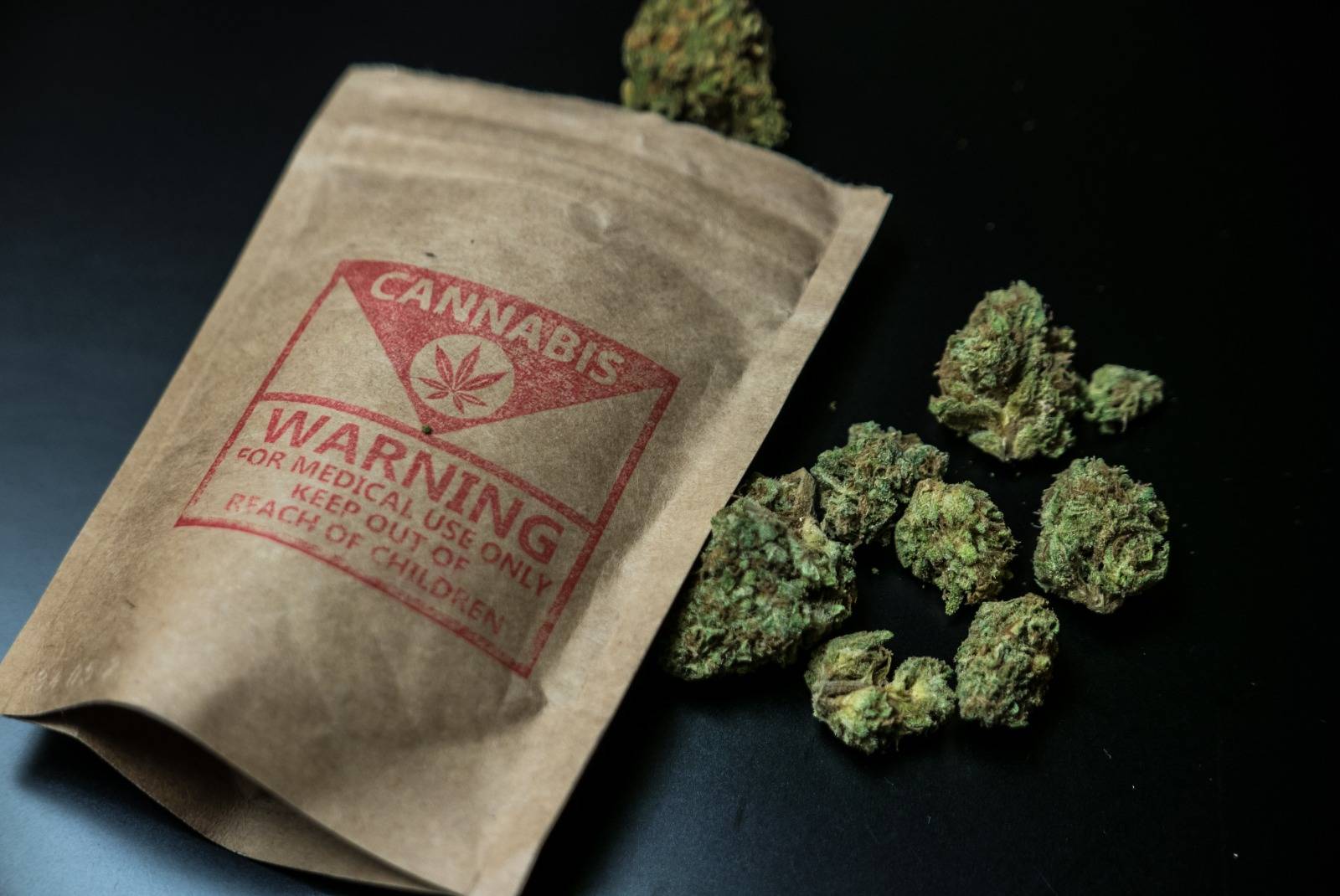 A professional-looking website
Having a professional and working website will leave a great first impression and give people comfort that it's a real business. Showcasing your brand to prospective customers is an important aspect that Toronto businesses look out for. It sets up credibility – no one would want to see their business fail. After all, the license to operate and own a dispensary requires a lot of money. Choosing proper weed delivery in Toronto usually stems from having a safe place to look at products online.
What Restrictions Stop Weed Delivery in Toronto
The laws and regulations laid out by the federal and provincial governments determine how a weed dispensary Toronto operates. For most provinces around Canada, the minimum age to consume and buy weed is 19. If a weed store is operating illegally, they openly go against restrictions. Some big things that you should look out for are:
No age verification

Packaging products that appeal to younger audiences

No, or lack of, mandatory health warnings

No excise stamp
You might be saving money on unbelievable deals. Still, you risk getting unregulated products that could potentially harm you and others who accidentally use them.
What Products are Available for Weed Delivery in Toronto?
Suppose you're planning on getting weed from an online Toronto cannabis dispensary. In that case, you will benefit from a large selection of products to choose from. Brick-and-mortar shops are limited by the size of the store and a certain number of employees. They might offer weed delivery, but it doesn't match the convenience of online dispensaries. Online dispensaries such as Speed Greens have an extensive inventory and supply on hand that is ready to ship around the Toronto area!