8 Best Weed Strains To Try For An Unforgettable High In 2023
AlphaDev
Earn 20 Speed Pass Points by commenting the blog post
You've most likely heard of cannabis or weed strains. They are part of the driving force behind the growth of cannabis in Canada. Despite the challenges of producers and retailers, the industry continues to grow with the total cannabis market worth around 430 million Canadian dollars in 2022.
Cannabis' potential as a versatile medicine is helping fuel the industry's growth. Multiple studies have shown that cannabis can be helpful in treating medical conditions such as anxiety, stress, chronic pain, and even epilepsy.
But, not all cannabis is the same. All strains of weed vary, each with its own set of effects, purpose, flavour, and experience.
We've got you covered if you're curious about weed strains and giving them a try but aren't sure which strain would be the most beneficial for you. Learn everything there is to know about the best weed strains for you to try in 2023!
What are weed strains?
There are three common categories you need to know when talking about the best weed strains: sativa, indica, and hybrid. Different strains of weed are bred for their unique effects on the user.
Weed strains refer to breeding cannabis to have the perfect blend of terpenes, cannabinoids, and other compounds for unique characteristics such as aroma, potency, appearance, and effects. Weed names are dependent on their distinct characteristics. For example, the weed name "Sour Diesel" comes from the fuel-like odour that is characteristic of the Sour Diesel strain.
For years, hobbyists, cultivators, and industrial enterprises have worked to develop and crossbreed the best weed strains and today there are over 700 hundred strains to choose from.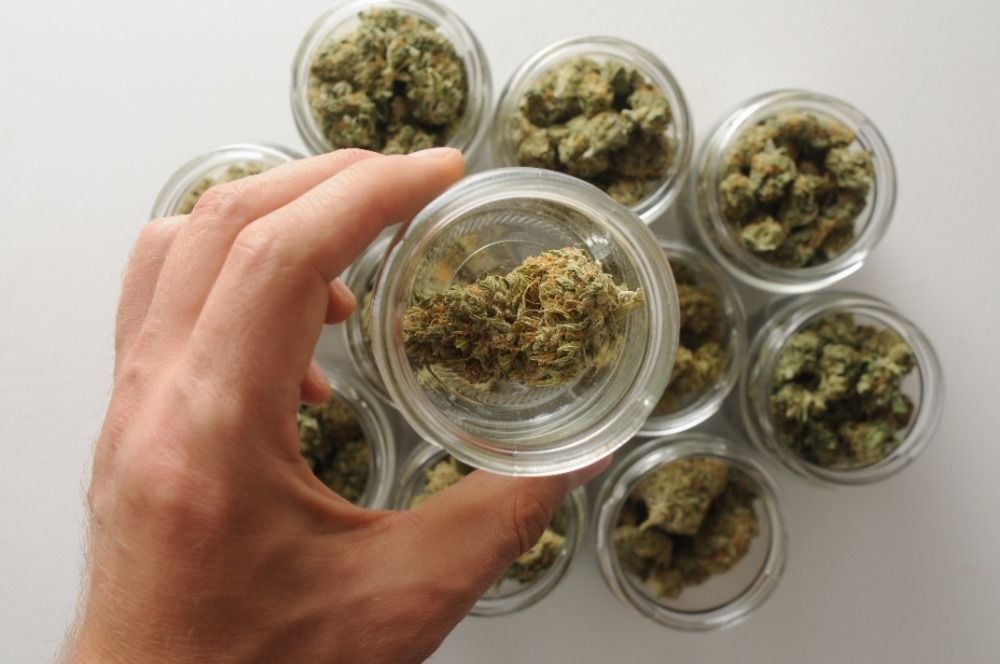 What to look out for in the best weed strains?
Whether you're looking for a relaxing or energizing high, a sweet or earthy aroma, or a combination of these factors, there are a number of factors to consider when deciding the best weed strains for your needs. Here are some important factors to keep in mind.
Aroma:

cannabis has a distinctive odour, which varies widely between different weed strains. Skunk, gas, lemon, grape, pine, sugary desserts, and other scents can be found in cannabis thanks to its

terpenes

. 

Flavour profile:

flavour produced by a strain can range from mild to extreme depending on its

flavonoids

and terpenes. The flavours can be sweet, floral, spicy, earthy, nutty, minty, chemical, and more.

Potency:

all strains of weed vary in potency from mild to strong. The

THC potency

you need along with personal factors such as sex, age, and previous experience will help you choose the best weed strains for you.

Effects:

there are strains you can try that have a cannabinoid and terpene profile more likely to produce the effect you seek. But keep in mind, the effects and experiences of the best weed strains will

vary between users

.

Medical benefits:

the cannabinoid content and terpene profile of cannabis strains can affect their potential therapeutic uses. A medical professional can advise you on the best weed strains for treating your condition.

Growing method:

cannabis strains can be

grown indoors or outdoors

. Some users have a preference, while others do not. You should experiment with strains that fit your preferences if you fall into this category.

Budget:

the beauty of weed is its huge range in price from budget to top shelf weed strains. Cost, quality, location, and frequency of use are important considerations when choosing cannabis strains to try.
What are the 8 best weed strains?
Whether you're a beginner or a cannabis connoisseur, you're probably curious about the best weed strains on the market in 2022. We've put together a list of weed strains that you may be familiar with or must add to your collection!
1. Death Bubba (AAAA)
The indica-dominant Death Star Bubba strain may be what you're looking for if you're trying to find something that can wipe out all of your symptoms of pain, stress, anxiety, and depression. The long-lasting, all-encompassing effects of this cross between Death Star with Bubba Kush will have you feeling euphoric and calm which will make sleep inevitable. As a result of its extreme potency, this is one of the best weed strains for nighttime use. And only by experienced smokers with high tolerance levels. If you're just starting out but are willing to give it a shot, go very slowly.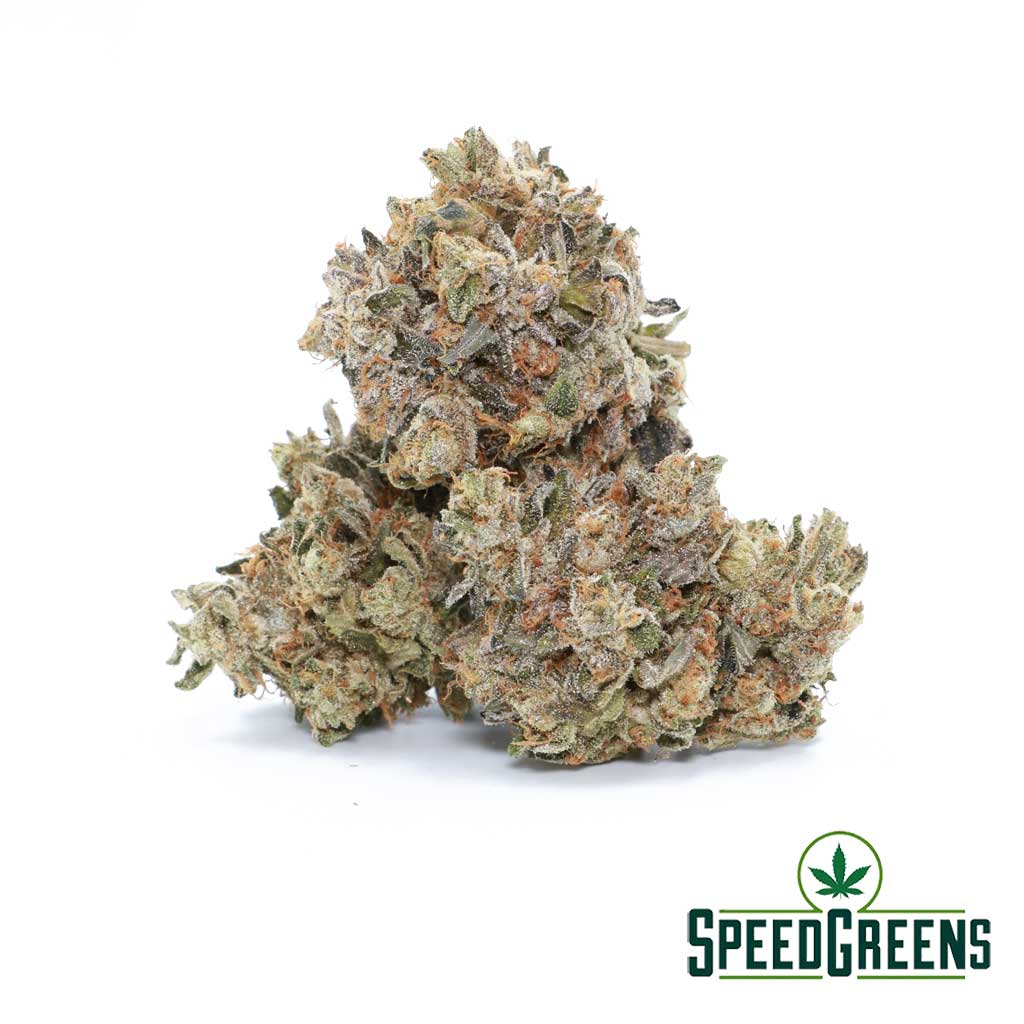 2. Makaveli OG (AAAA) 
Makaveli OG is an indica dominant strain made for anyone in need of sedation and relaxation. This weed strain, which is thought to be related to OG kush, is ideal for a night of introspection in the comfort of your own home. With its high THC content of 27% to 30%, inducing couchlock and relieving symptoms of stress and depression are some of its most well-known uses. Try it out if you feel your stress levels rising.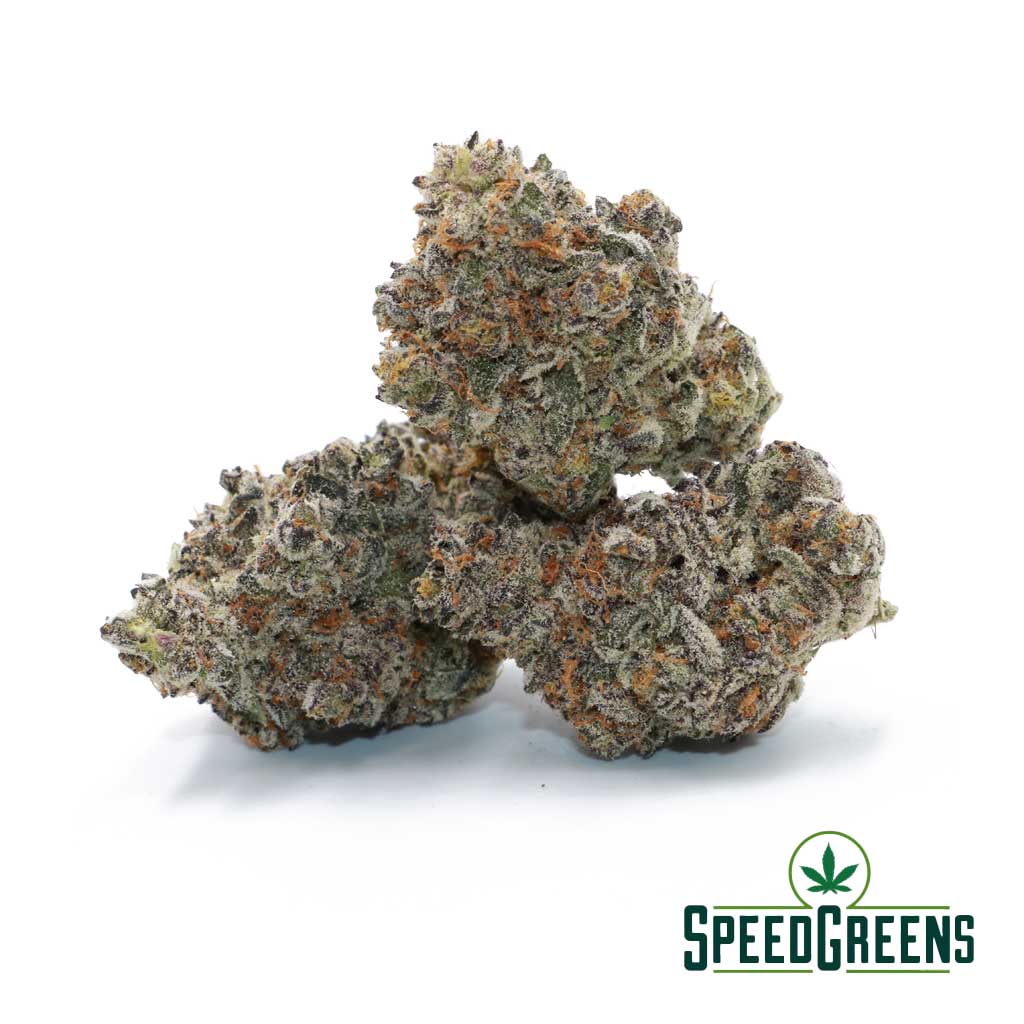 3. Jolly Rancher (AA)
Want something sweet to help you relax after a tiring day at work? Then give the Jolly Rancher strain a big helping of your attention. Despite its mysterious hybrid weed heritage, this well-balanced cross will put you in a better mood, relieve stress, and calm you down for hours.  You may also experience a short burst of inspiration or arousal after smoking this bud. But don't be surprised if you don't feel like doing much of anything after.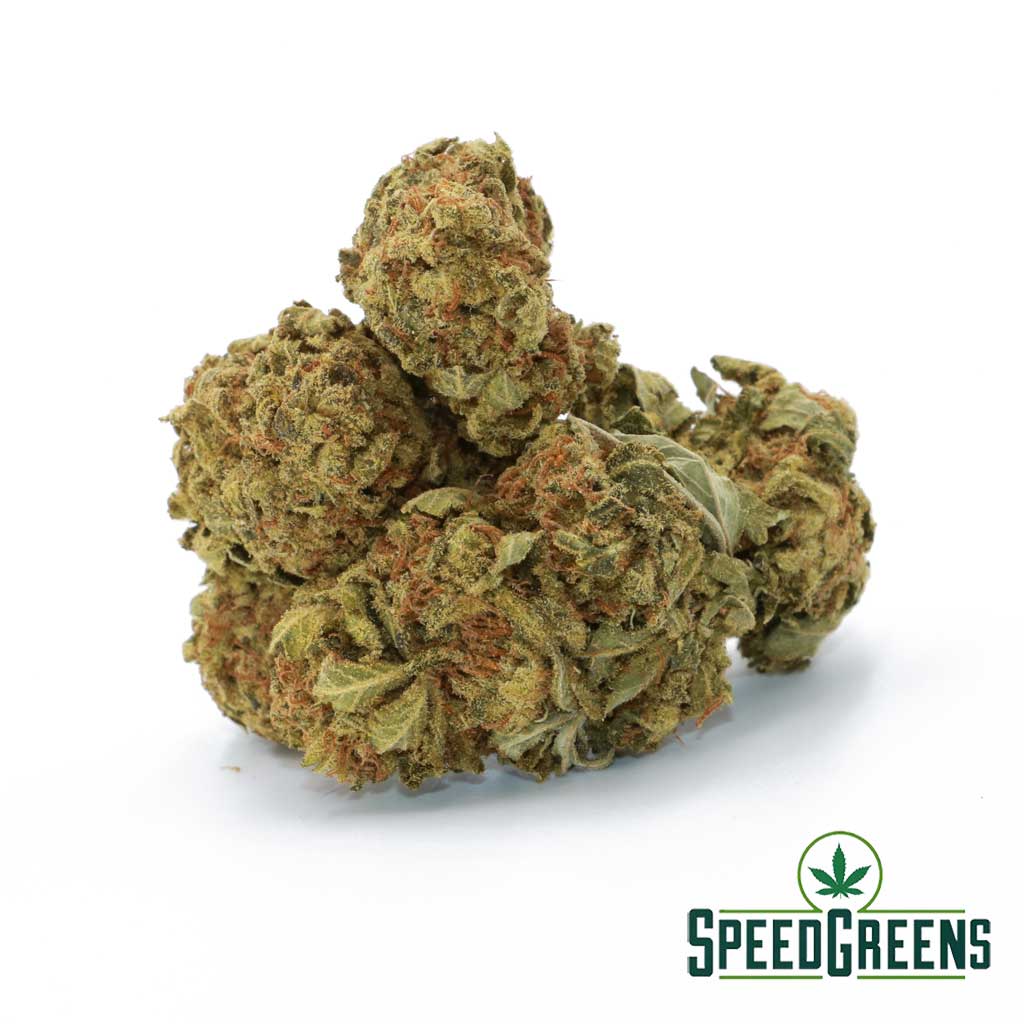 4. LSD (AAA) 
Need a smoke to get you through the early evening or nighttime hours? A strain so potent that will take you on a super-energizing, mind-bending trip before leaving you totally relaxed and ready to veg out on the couch? Then the LSD weed strain is for you! This cross between Skunk #1 and Mazar Sharif strains is a little more indica than sativa. It has a moderate level of psychoactive cannabinoids (also known as THC). If you're in the mood for a hypnotic journey, the LSD variety can transport you to a fantastical new dimension.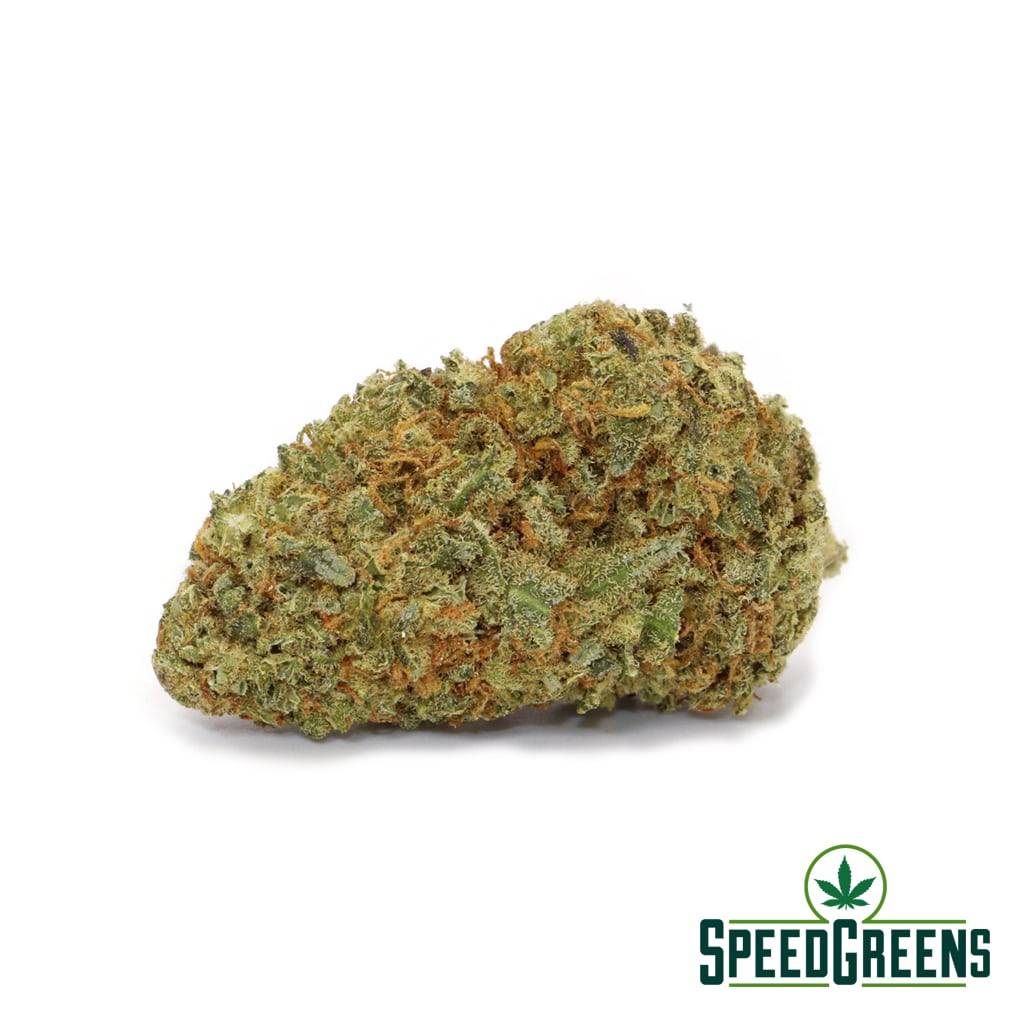 5. Runtz (AAA)
The Runtz strain is a rare hybrid weed celebrated for its smooth and creamy smoke. This strain of weed, known for its fruity aroma and cerebral effects, packs quite a long-lasting punch. If you suffer from social anxiety, this strain may help you open up and make conversation at a party. You won't have any anxiety or stress, and you won't have any trouble sleeping, because the Runtz strain is a well-balanced hybrid cultivar with 19% THC content and zero CBD content. It's one of the many reasons Runtz is the best weed strains out there.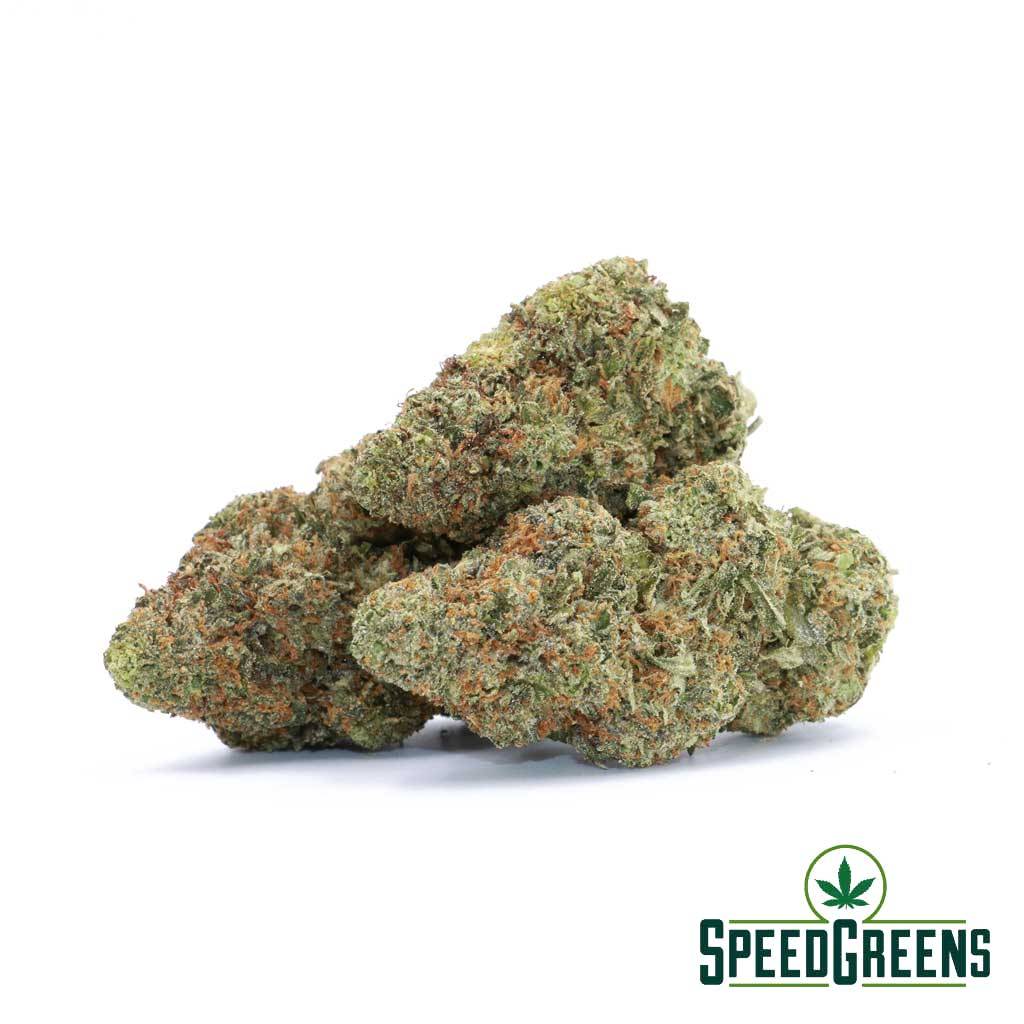 6. Church OG (AAAA)
Need something to help you wind down? Then light up a joint of the top shelf Church OG weed to help you relax and sink into the couch after a long day. This indica weed strain has the lineage of OG Kush and God's Gift is sure to put a relaxing grin on your face. It will leave you laughing at random things before gluing you to the couch and sending you off to dreamland in style with its THC content of up to 19%.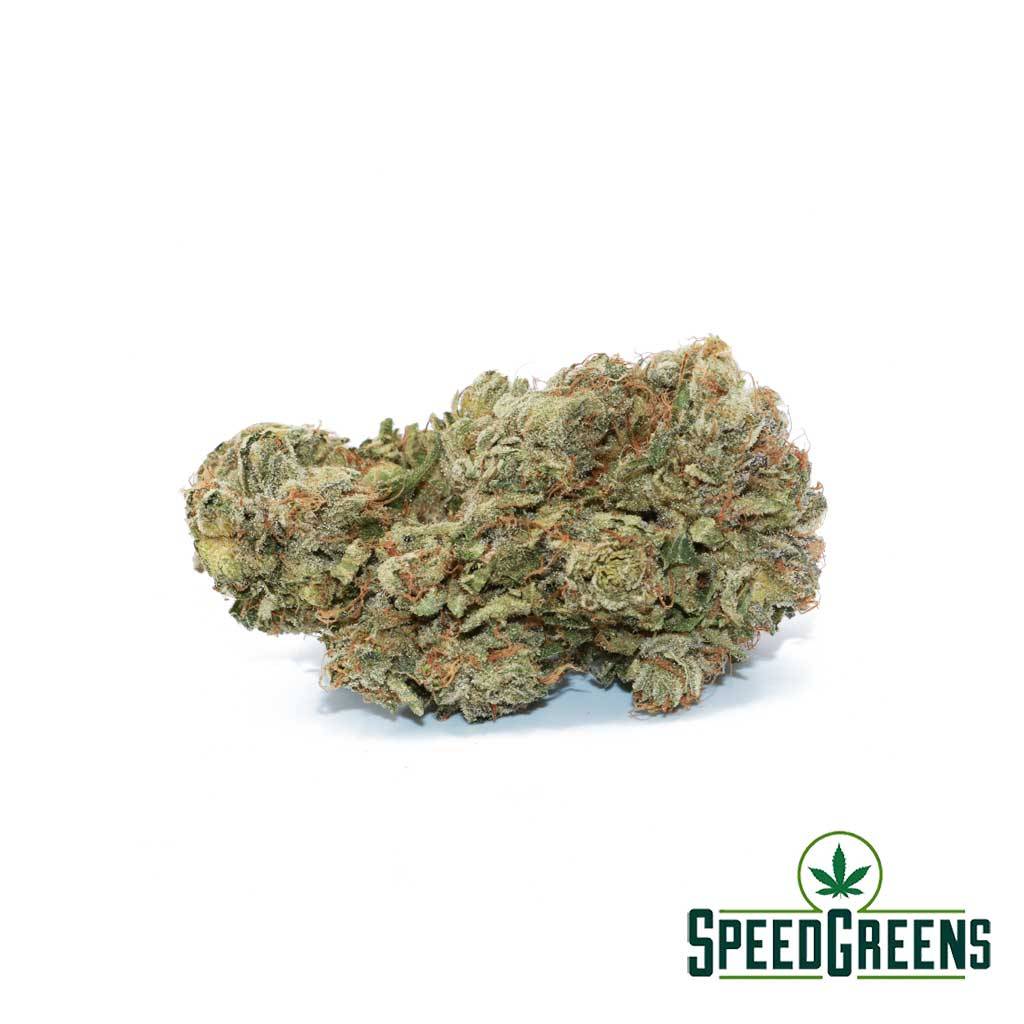 7. Big Buddha Cheese (AAA)
If you're planning on smoking the Big Buddha Cheese weed strain, you may want to clear your schedule because you'll be in a relaxed and happy state as soon as you exhale. In keeping with what one might expect from its moniker, the smell of this hybrid weed is reminiscent of a combination of tropical fruit and pungent cheese. In addition to its benefit in relieving muscle spasms, anxiety, and chronic pain, this weed strain also has a calming, uplifting effect when used recreationally. It's also the best strain for inflammation and pain.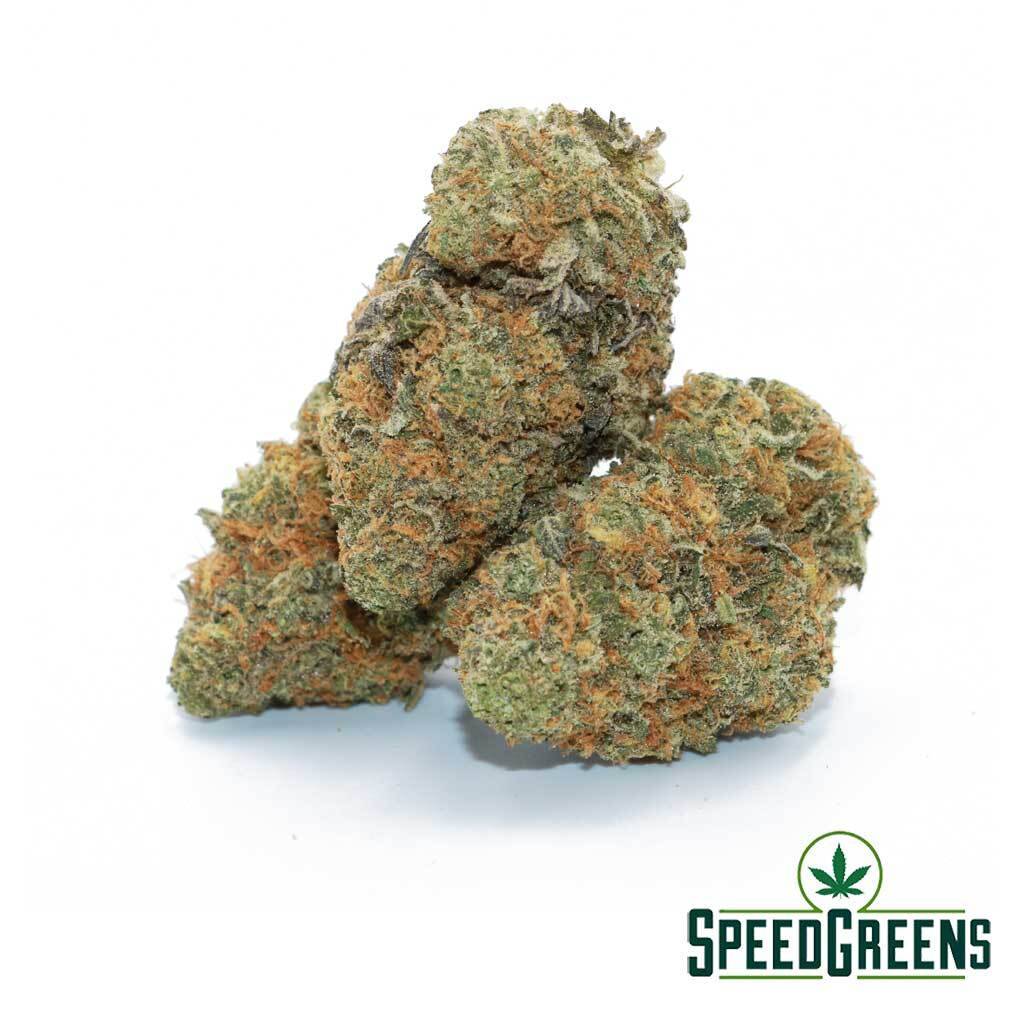 8. Jungle Sunset (AAAA)
You don't need to visit the jungle to experience the warmth of a sunset. Just give the Jungle Sunset weed strain a try instead for its cerebral and couch-locking effects! With a cross of Sunset Sherbert x Jungle Cake, this indica-dominant hybrid strain will put you in a state of deep relaxation after just a few puffs. You'll be surprised at the calm yet strong body high. So don't underestimate the power of this weed strain to loosen you up after a long day.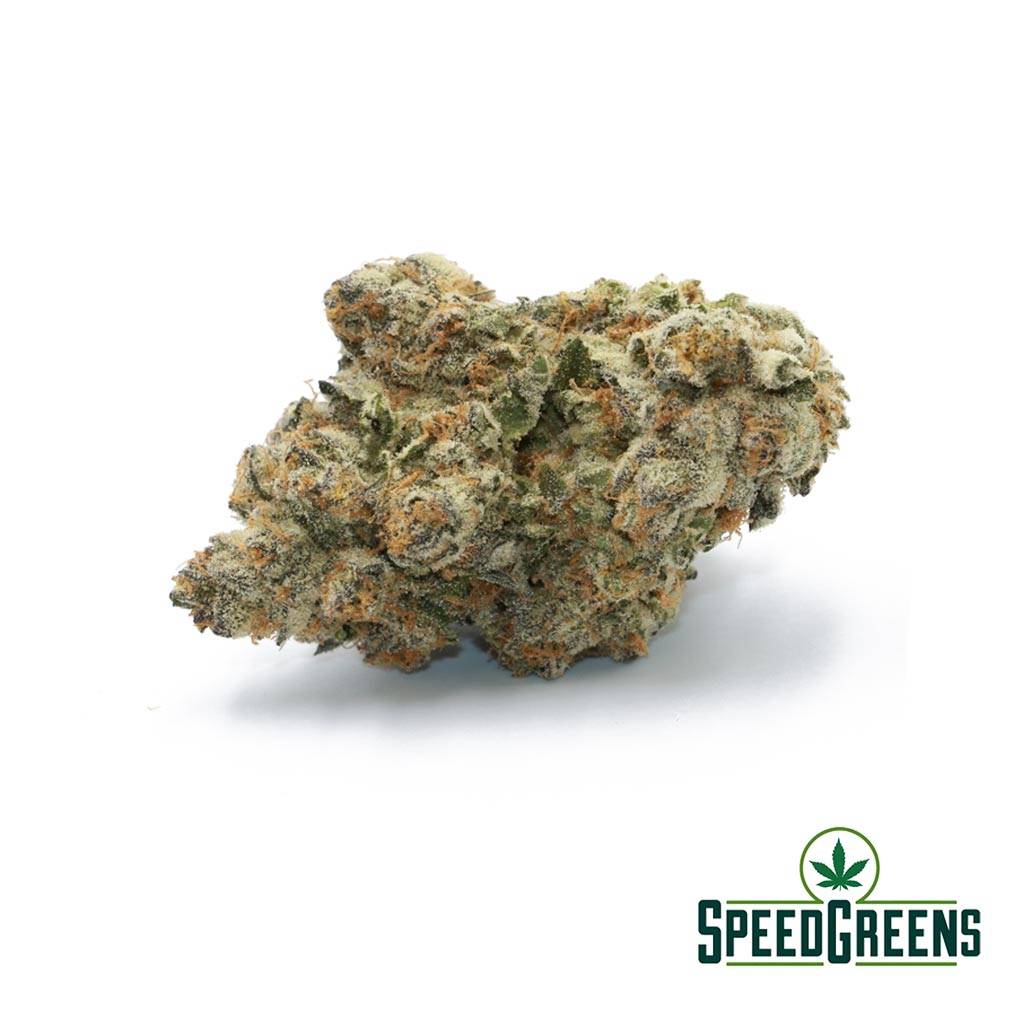 Where to find the best weed strains?
Know what to expect from your indicas, sativas, and hybrids. Do some research before you light up in terms of flavour, aroma, medicinal value, and psychoactive high.
There are many online dispensaries in Canada, but if you want to get the best weed strains for a quality high, it's best to buy your weed online from a legitimate source.
That's where we come in! Speed Greens stocks an extensive collection of weed strains and brands from a wide variety of master cultivators. Get the best weed strains, edibles, and accessories from our online shop that offers efficient and discreet weed delivery.