Alberta Cannabis: The Ins and Outs to Sales and Possession
speedgreens
Earn 20 Speed Pass Points by commenting the blog post
As marijuana becomes more legal, more people are enticed to try it out not only for medical purposes but also for recreational purposes. Thinking of joining the bandwagon? Here's our Alberta Cannabis 101 with everything you need to know about Alberta Marijuana.
Note: We've used Alberta Cannabis and Alberta Marijuana interchangeably in this article. However, do note that the federal government of Canada has adopted the term 'cannabis', opposing to 'marijuana', which refers to parts of the plant. 
What's the stance on Alberta cannabis?
Cannabis is now legal in Canada, and that includes Alberta in accordance with the Cannabis Act which establishes a tight legal framework for regulating cannabis cultivation, distribution, sale, and possession in Canada. 
The government of Alberta gathered 60,000 inputs from Albertans as they went on structuring the framework for using Alberta Cannabis.
Three objectives are outlined in the Cannabis Act:
To keep cannabis out of the hands of minors 
With several measures, the Cannabis Act helps prevent the youth's access to cannabis. Two of the measures are both age restrictions and promotion restrictions. The former states that no one can sell or provide cannabis to anyone below 18, otherwise two criminal offenses are committed with 14 years in jail as the maximum penalty. 
To keep profits out of criminals' pockets 
What the act is targetting are those who are acquiring cannabis outside the legal framework, like organized crime. For minor offenses, sanctions ranged from warnings and tickets, while one could face criminal prosecution and imprisonment for more serious offenses. A few offenses would target people who make cannabis available to minors. E.g possession over the limit could put you up to five years in jail. 
Access to legal Alberta cannabis that protects public health and safety
The Cannabis Act aims to protect public health by putting effort into raising awareness about safety measures and some potential risks. The government has budgeted about $46 million for public education, focusing on the youth.  
A year before the Act was in place, there were almost 48,000 cannabis-related drug offenses reported to the police and 80% of these were possession offenses. Because of the act, Canadians who abuse cannabis out of the criminal justice system are charged that also reduces the burden of the Canadian courts. 
After several surveys, the stance on Alberta Cannabis points to a healthier and more positive response. Half of Albertans age 17 and above have used cannabis once or more in their life. Some use it a few times a day, while some, a few times a year. 
After the legality of Alberta marijuana, the majority of the respondents said they would stop buying cannabis from their previous sources. Not a lot are keen to cultivate it in their backyard either. 
Where can you legally buy Alberta cannabis?
Keep in mind that it is only legal to buy Alberta Cannabis if you're 18 or older. The best way to find where you can legally buy Alberta Cannabis is by searching the merchant name to Cannabis licensee search. 
You can find all kinds of lists from certified marijuana dealers or authorized websites – For a complete list of merchants, go to Cannabis licensee search, where there are about 757 legal Alberta cannabis providers. 
An individual can only legally carry a maximum amount of not more than 30 grams at a time of Alberta cannabis at a time. Also, it is important to note that there are some public venues that prohibit consumption.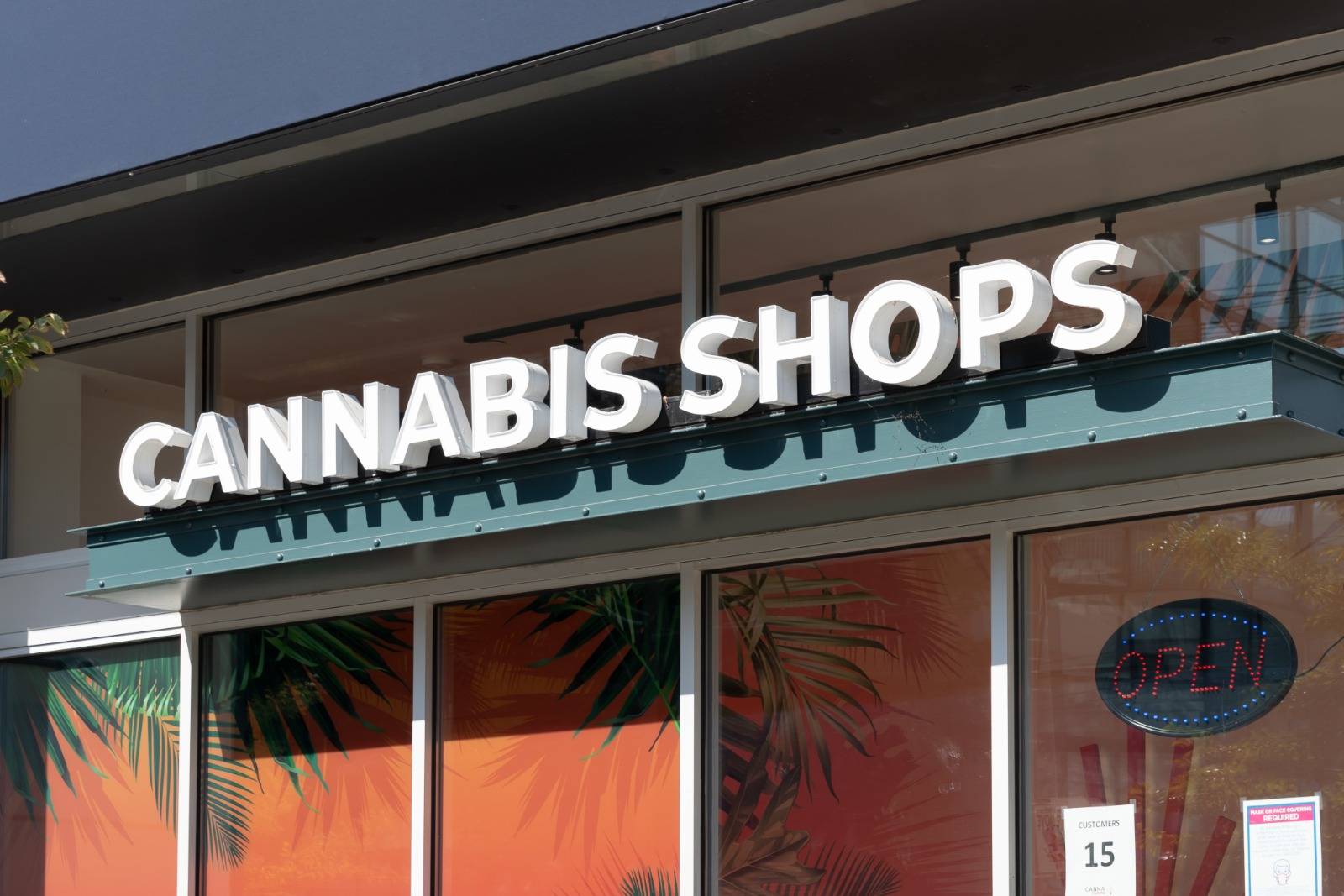 What's the process of opening an Alberta cannabis shop?
It is essential to apply for a retail cannabis license if you want to open an Alberta cannabis shop. That includes individuals, businesses, and organizations. 
However, before proceeding with the application, it is best to review the following requirements (background checks, fees, municipal approval, business requirements, or retail store requirements). Additionally, an applicant disclosure form, while if the corporate entity has a 10% or more interest in the applicant entity, then you must complete the Associated Applicant disclosure form. 
Background Checks
AGLC (Alberta Gaming, Liquor & Cannabis) is required to conduct a thorough personal and financial background check on the applicant and whoever is associated with the applicant (associates and key employees). 
This is to avoid criminal interests when the Alberta Cannabis Shop starts to operate, associate, or gain financial interest in retail Alberta Cannabis sales. The key employees refer to individuals who have control over everyday operations, such as the hiring and termination of Alberta cannabis workers. 
Fees
Here are the following fees to pay upon application: 
For each shop location, there is a $400 non-refundable application fee.

The annual license fee is $700.

Background checks require a $3,000 deposit; extra charges may be incurred; AGLC will reimburse any funds not used.
Municipal Approval
AGLC must receive municipal permission before issuing a retail cannabis store license.
For information on the following, contact the municipality:
Land-use restrictions 

Zoning requirements

Retail cannabis store business licenses
It is also important to note that a retail cannabis store must be at least 100 meters away from:
A health-care center in the province

A school 

A piece of land that is a school reserve
Business Requirements
In applying for an Alberta Cannabis license, the business must: 
Be incorporated in Alberta or at least extra provincially registered here. 

Also, be a sole entity (separate from any other business) that operates only as a retail cannabis store 

Has signed a lease or certificate of title in Alberta. 
Retail Store Requirements
A retail location of an Alberta cannabis must have a: 
Distinct shipping/receiving areas from other businesses 

Point-of-sale area

Safe storage area

Security or alarm system

Surveillance camera system

Safe product display
What you need to know when buying Alberta cannabis?
Cannabis has great short-term effects on the body that includes relaxation, focus, and creativity. But before indulging, the first steps you may need to do are the rules and regulations in accordance with the Alberta Cannabis Act is an important step before purchasing marijuana. There are restrictions that the failure to follow could lead to a warning or, worst, prosecution. There are regulations such as:
Driving when inebriated is prohibited.

Alberta Marijuana can't possibly be within reach of somebody in a car.

Even with an adult, children are not permitted to enter Alberta cannabis establishments.
Licensed Alberta cannabis merchants began to sell cannabis online and deliver it starting March 8, 2022, since the AGLC withdrew from selling cannabis online. To legally sell cannabis online in Alberta, licensed cannabis sellers must have a physical store and have their licenses endorsed by the AGLC, with an age verification program and go through a compliance check.
To know if the Alberta Cannabis online seller is legal, make sure to check the Cannabis Sense directory to quickly identify the legal online seller. However, keep in mind that when purchasing Alberta Cannabis online, the website should prominently display several pieces of information such as the licensees' license numbers, all the licensed premises' names and physical addresses, and its public education materials. Another good sign is a link to AGLC's cannabis licensee search.
Why you should buy Alberta cannabis online?
There are many benefits why you should purchase your Alberta Cannabis online. One of them is the convenience of payment and the delivery of cannabis. Wherever you are, you can order Alberta Cannabis without issues. You also don't have to visit their physical shop and purchase from there. 
Additionally, when you buy weed online from licensed Alberta cannabis businesses, you help to support Alberta's economy, making the province more vibrant for all of us. The most prevalent form of purchasing marijuana in Alberta is through an internet dispensary. 
It is a simple and convenient way to purchase your favorite things. Customers who purchase marijuana in Alberta online enjoy greater privacy, variety, and affordability. All you have to do is be 18 years old and have a valid Alberta address.
Choose Speed Greens
For a long time, Speed Green has built its reputation. We are known for our quality products, lowest prices, and speedy delivery.  
You may buy online weed with confidence because we use discreet packing to protect our customers' privacy. We ensure that we meet and surpass industry standards, from the growers who produce high-quality items to the efficient processing, packaging, and delivery at our online dispensary. 
Speed Greens has been at the top of this sector for many years since it offers trusted weeds online resources for clients to purchase cannabis goods lawfully 24/7/365.
In Speed Greens, you'll find a range of Alberta cannabis products you can buy:
Strains (indica, sativa, and hybrid) ranging from AA to AAAA+

Concentrates

Edibles

Shrooms

Accessories

Devices

CBD specific items
We know the cannabis industry, which means we know all things Alberta Cannabis. With our 45 years of combined experience in the industry, we at Speed Greens take great pride in what we do. Rest assured that you are in good hands and that it is safe to order here at Speed Greens. 
It is also easy to order on our online website with our accepted forms of payment. Additionally, our website features an affiliate program, rewards, and monthly giveaways. 
Visit our online shop and see it for yourself!