What's the Buzz with CBD Oil? Everything You Need to Know
speedgreens
Earn 20 Speed Pass Points by commenting the blog post
There's no denying that CBD is a popular wellness product right now. You may have the impression that CBD oil has gone from being a little bit here and there to being completely everywhere all at once. From cosmetic products to food, many places are rushing to create products containing CBD oil or hemp oils. And everyone with mild symptoms of pain and stress wants to try CBD edibles for their effects.
Depending on your chosen or preferred way of consumption or absorption, you can find the best concentrate from a trusted and reliable online dispensary. In this article, we will focus more on CBD oil in Canada and all its side effects and benefits.
What is CBD oil?
CBD stands for Cannabidiol, one of the main cannabinoids you can find in cannabis plants. The other compound is THC or delta-9 tetrahydrocannabinol. Recently, THC is becoming more and more popular because of the benefits you can get from them and its flexible application. It is mostly the cannabinoid most associated with medical cannabis. THC is the one responsible for the "high" you feel when you smoke weeds.
In contrast, CBD doesn't give you the same "high". It is NOT psychoactive. This means your mind will not change when you consume or absorb it into your body and you can still have a clear mind throughout the day. 
That being said, you still enjoy many medical benefits from CBD, just without the "high" you get from THC.
Does CBD oil get you high?
Once CBD is extracted from cannabis or hemp plants, it can be infused into many products. CBD oil is the most popular CBD Canada product available in the market because of its flexibility and multiple applications. You can take it under the tongue (sublingually) or add it to foods (called edibles), drinks, or vape pens (or vaporizers).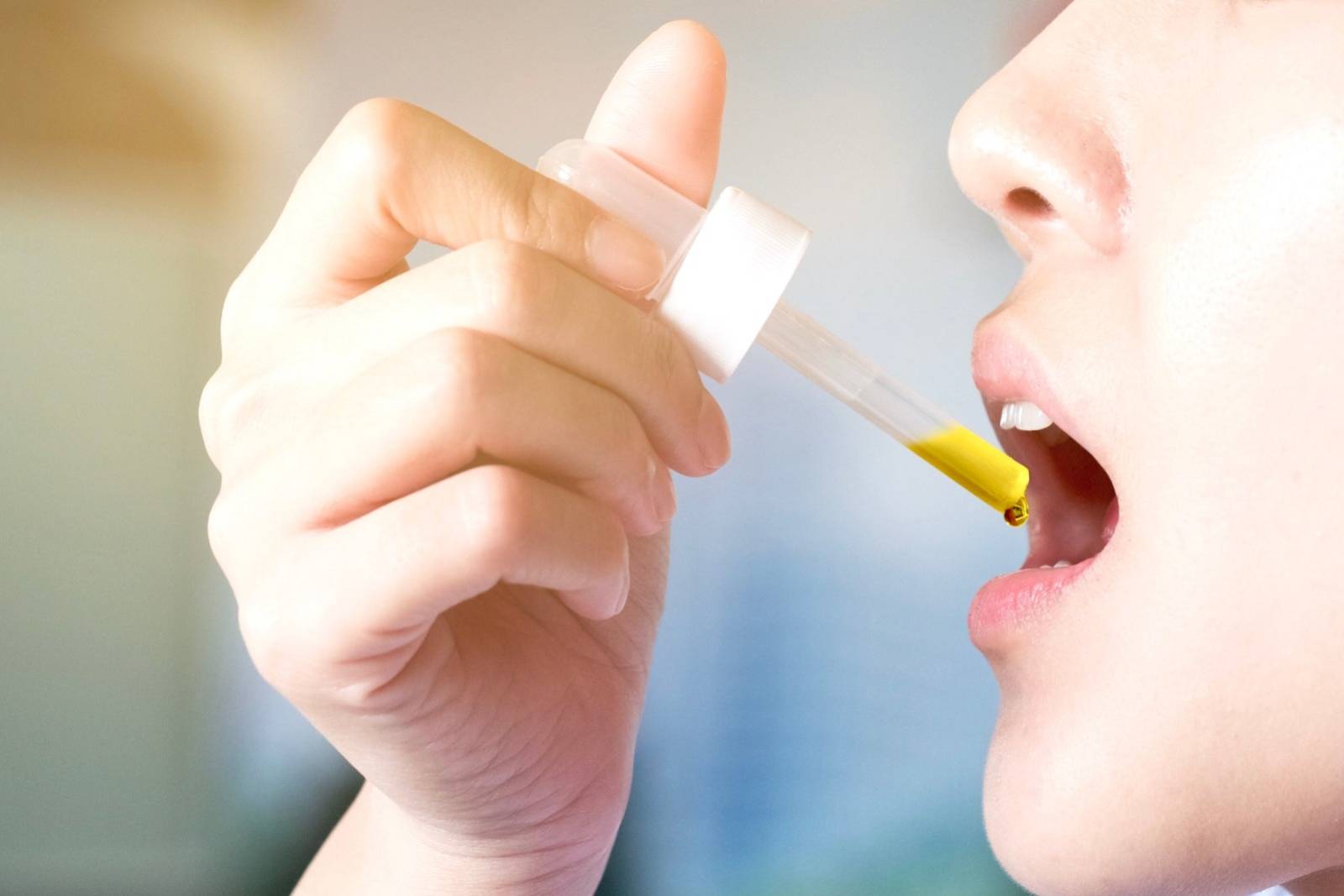 CBD oil is commonly used to help you relax and ease anxiety. A high concentration and dose of CBD for sleep can provide an uplifting effect. However, it is not the same as the "high" you usually associate with weed.
You won't feel "high" when you take CBD oil. There are no psychoactive effects associated with CBD. You can still think straight after taking your dose of CBD oil.
If you are looking for the euphoria you commonly associate with marijuana, it is best to look for THC dominant concentrates and products.
How much CBD oil should I take?
Unless your doctor recommends a specific CBD oil dose, you can start with taking a 20 mg to 20 mg dose per day. Continue this for a week to make sure your body can tolerate the dosage and product. This will also ensure you don't encounter any unwanted side effects or allergic reactions to CBD oil.
If you are not getting the desired effects, you can try increasing the dose in 5 mg increments each week until you reach the desired amount or effects. Do not increase the dose daily. Your body needs to adapt to the change and make sure you don't experience negative effects.
We still recommend consulting a professional before taking CBD oil for sleep or your pain management medication. This way, you can make sure you are getting the right dosage your body needs.
Just like taking any form of cannabis concentrate, it is best to start with a low dose. You can control and increase the dose easily and safely.
How to use CBD oil?
There are no specific guidelines to use CBD oil properly. CBD oil is usually taken by placing one or more drops sublingually, meaning under the tongue. It should sit there for at least 30 to 60 seconds. Do not swallow during this time. For this application, you commonly use a tincture. 
This is the most common way to use CBD oil. Why? Because the mouth is a capillary-rich area that lets CBD reach your bloodstream quicker compared to other parts of your body.
However, there are other ways to take CBD oil at home. 
Add it to your drinks

, like your morning coffee, smoothie, or cocktails. 

Using a vaporizer or vape pen

. When CBD is inhaled, it will enter your lungs and pass into your bloodstream. You will feel the CBD effects quickly. 

Add it while making your baked goods

. They are commonly called CBD cannabis edibles, like candies, chocolate, cookies, brownies, etc.

In a capsule

. CBD oil also comes in capsule form. This is ideal for those people who need to take a consistent dose in the body. The only downside of this is it might take at least 30 minutes before you experience the benefits. Because it needs to pass through your digestive tract before your body absorbs the compound.

Incorporating it in your salad dressing

.

In the

form of a topical rub or balm

. In this form, CBD oil is usually mixed with coconut oil or beeswax. When you use topically, you can easily apply and spread in your target areas, like your muscles and joints. (It also works amazingly well for period pain.)
How you use your CBD oil will depend on what your goal is. If you want to relieve muscle pain, you can use CBD-infused topical rubs. It is still highly recommended to talk to a professional to know which application works best for what you need and what the CBD effects will be on your body.
Benefits of CBD oil
CBD is one of the popular natural remedies for many common ailments. Unlike THC which causes psychoactive effects, CBD doesn't cloud your mind compared to THC. This is what makes it ideal for many cannabis medical consumers who are looking for pain relief and other benefits without the "high" that is usually associated with cannabis.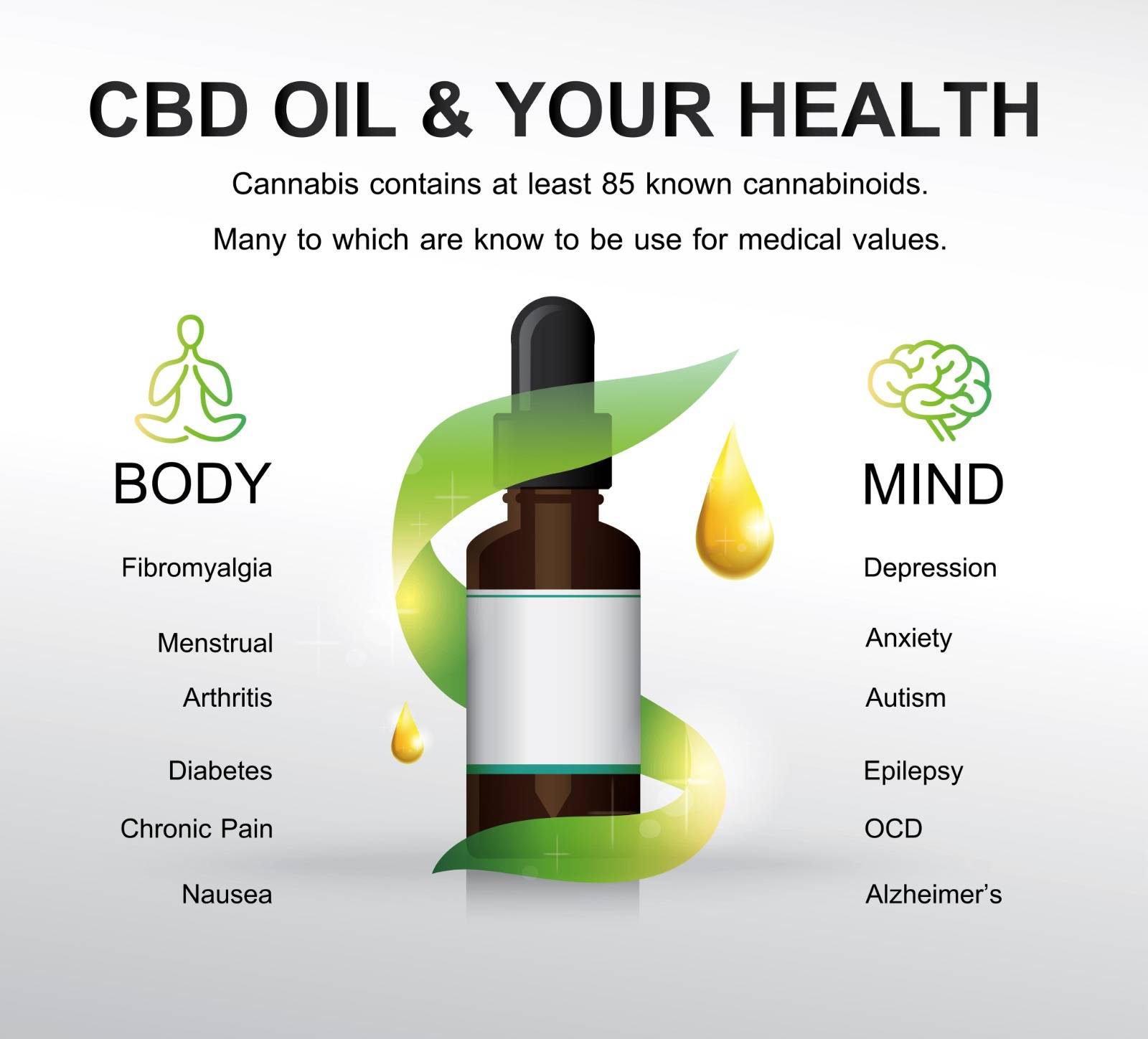 Here are some of the proven benefits of CBD oil in your body:
Pain relief:

The

body produces endocannabinoids

and CBD impacts its receptor activities resulting in reduced inflammation and interaction with other neurotransmitters. CBD can help reduce the pain a person with multiple sclerosis and rheumatoid arthritis feels.

Reduce mental health disorder symptoms:

Mental health disorders are becoming more common these past few years. With continuous research,

CBD oil is showing more and more promise as a treatment for some mental health disorders

, like anxiety, aggression, insomnia, depression, PTSD, and more. This is because CBD has the ability to interact with the brain's serotonin receptors which are responsible for regulating neurological activities such as anxiety, mood, aggression, and social behaviors.

Alleviate some cancer-related symptoms:

The common symptoms of chemotherapy are nausea, pain, decrease in appetite, and/or cognitive issues. CBD helps reduce these symptoms and even contains various cancer-fighting properties. However, if you are planning to take CBD oil, it is best to consult your doctor.

Improve heart health:

CBD oil contains stress-reducing and powerful antioxidant properties which help decrease cell death and inflammation, commonly associated with heart health. In addition, it helps lower your blood pressure.

Prevents Acne:

CBD oil prevents sebaceous gland cells from secreting too much sebum. It also has anti-inflammatory properties which restrict the activation of "pro-acne" agents, such as inflammatory cytokines.

Neuroprotective property: CBD works on the endocannabinoid system and other receptors in the human neural system. Because of this, it shows amazing effects in treating neurological disorders such as multiple sclerosis, epilepsy, and Parkinson's disease.
CBD oil is also used in easing migraine, psychosis, and inflammatory bowel disease (IBS). 
CBD Oil Dosage
If you are planning to try and take CBD oil, it is important to know that there is no exact or universally agreed-upon dose. It will mostly depend on what your doctor suggests and how your body reacts to CBD. 
Putting that aside, here are some advised CBD dosages you can use as a basis:
Anxiety: 300mg to 600mg

Insomnia or poor sleep: 25mg per day

Inflammatory bowel disease (IBS): 10mg per day

Cancer-related physical pain: 50mg to 600mg per day

Parkinson's disease: 75mg to 300mg per day

Psychosis: 500mg per day
Reminder, these are just the basis for taking CBD. However, we highly recommend consulting a professional or your doctor before taking any CBD oil. They will be able to give you the right dose you need to take depending on how your body reacts to CBD oil and what are your desired effects.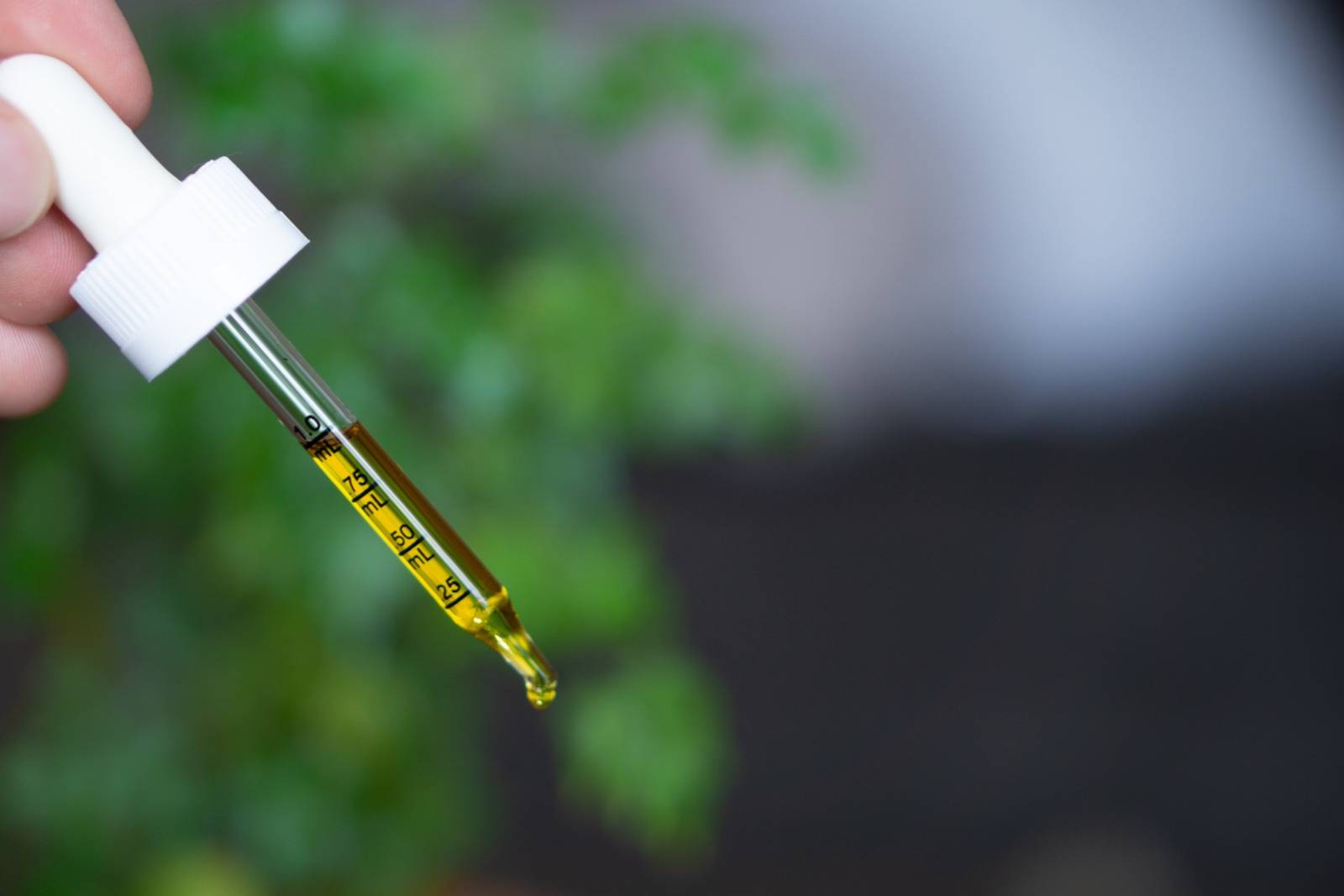 Side effects of CBD oil
Proper consumption of CBD oil offers many amazing effects. However, taking it too much too quickly will have some negative side effects on your body. Here are a few:
Anxiety

Appetite changes

Diarrhea

Dizziness

Dry mouth

Fatigue

Irritability

Interference with other ongoing medications

Mood changes

Nausea

Vomiting

Weight changes

And in extreme cases, possible liver inflammation because of increased liver enzymes
The possible side effects you experience will vary depending on how your body responds to CBD oil. To make sure you do not experience these side effects, it is best to consult your doctor.
How to get CBD oil in Canada
If you are 100% sure you need to take CBD oil, you can find good quality CBD oil in Canada almost anywhere. Moreover, CBD products are popular these days and you can find them online or over-the-counter. 
Just make sure when you are browsing the internet, you are looking at a certified and trusted online marijuana shop that provides quality products with real reviews, such as the Speed Greens online dispensary. Buy online weeds and CBD products from quality sources today!