By purchasing this product, you can earn points based on a percentage of cart total. You will come to know the earn points information once you add the product to cart.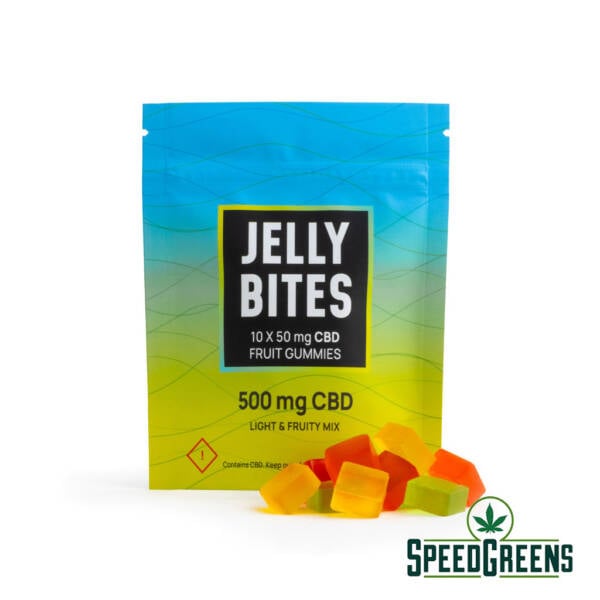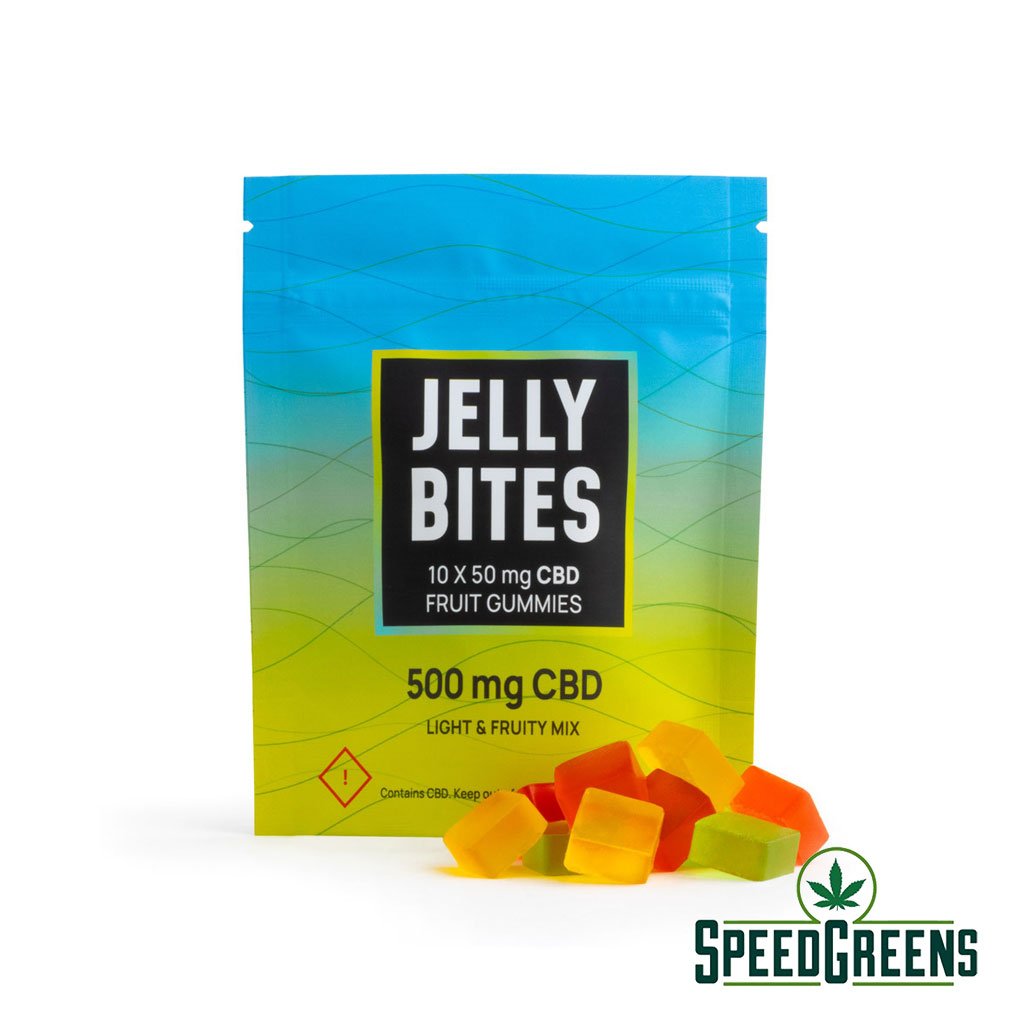 Twisted Extracts | Jelly Bites CBD Extra Strength (500mg CBD) – Light and Fruity Mix
BEST PRICE

GUARANTEED SHIPMENT

DISCREET PACKAGING
Keep things light and fun with CBD Extra Strength Jelly Bites! Each package of Jelly Bites contains 10 fruit gummies. Every Jelly Bite is infused with 50 mg CBD derived from the same sativa dominant cannabis strain every time.
Fruit Punch Flavours: Strawberry, Lime, Pineapple, Watermelon
Dosage: 500 mgCBD per package
10 x 50 mg CBD Fruit Gummies
Lab tested | Gluten Free | Palm Oil Free | Non-sticky
Ingredients: Sugars (corn syrup, sugar from beets), Water, Gelatin, Fruit pectin, Citric acid, Artificial flavours, Coconut oil, CBD, Beeswax, FD&C yellow #5, FD&C blue #1, FD&C red #40
Always consult a physician for recommended dosage based on your own individual needs.
CBD Edible Gummies with all the chill and zero buzz!
Enjoy summer classic flavours in one pack! Each pack contains 10 yummy fruit flavored pieces of edible gummies, all infused with pure, potent, and premium CBD. There are pleasing flavors that everyone loves. For your best selection of marijuana edibles Canada has to offer, Speedgreens got it all for you! Get your hands on these edibles today.
Not in the mood to get high but need the benefits? Try CBD Edible Gummies
Find relief for pain and anxiety in a hassle-free way
If you're looking for a way to enjoy all the benefits of cannabis without getting high so that you can function throughout the day, then these edible gummies are perfect for you! Not to mention, they're also great for people with respiratory issues who can't smoke weed. And since consuming edibles is much more discreet than smoking marijuana, you don't have to worry about anyone knowing.
CBD edible gummies are a convenient and tasty way to consume CBD, a non-psychoactive compound found in cannabis. Some potential benefits of CBD include reducing anxiety and depression, improving sleep, and reducing inflammation and pain.
Take these CBD edible gummies wherever you go for fast relief
These fruity gummies are easy to consume and a great way to enjoy the effects of CBD
Not everyone likes the smell or taste of weed, but that shouldn't stop you from reaping the benefits of cannabis. CBD edible gummies are a great way to get all the benefits of weed without the smell, taste, and the head buzz. Cannabis edibles are a common alternative to medication for treating anxiety and depression. They don't have the bitter smoky taste of smoking weed, and don't leave a smell behind.
CBD has a variety of potential health benefits, including reducing anxiety and depression, improving sleep, reducing inflammation and pain, and improving heart health. CBD may also have positive effects on cardiovascular health by reducing blood pressure and preventing heart damage.
Switch to CBD edible gummies for convenient pain relief
Enjoy berry excellent flavors combined with potent and premium CBD goodness
You won't get tired of these delicious Jelly Bites! It contains 4 classic summer flavours:
Strawberry
Lime
Pineapple
Watermelon
CBD is known to have a variety of benefits that can improve overall health and well-being. For example, CBD has been shown to reduce anxiety and depression, improve sleep quality, reduce inflammation and pain, and improve heart health. CBD is a safe and effective alternative to traditional medications, and it's becoming more and more popular as people learn about its many benefits.