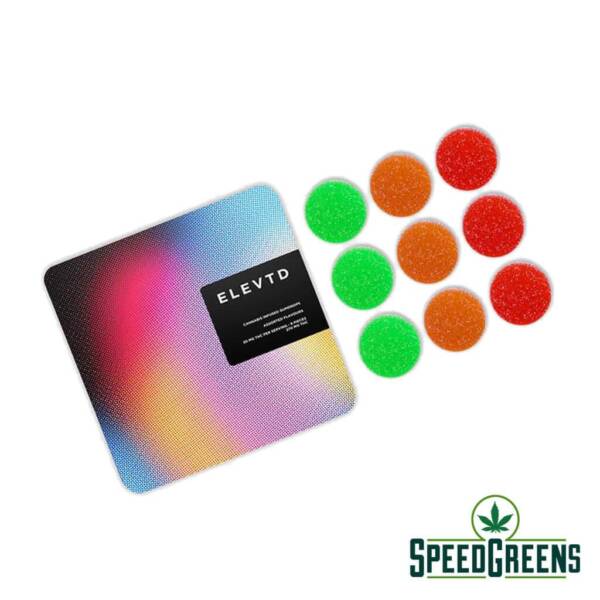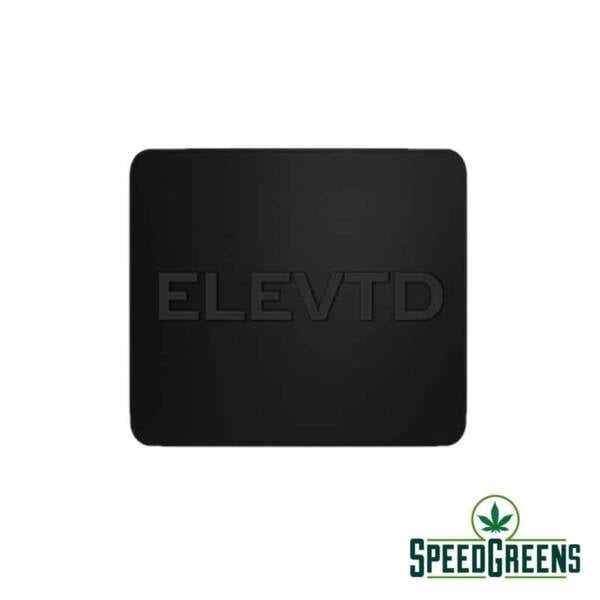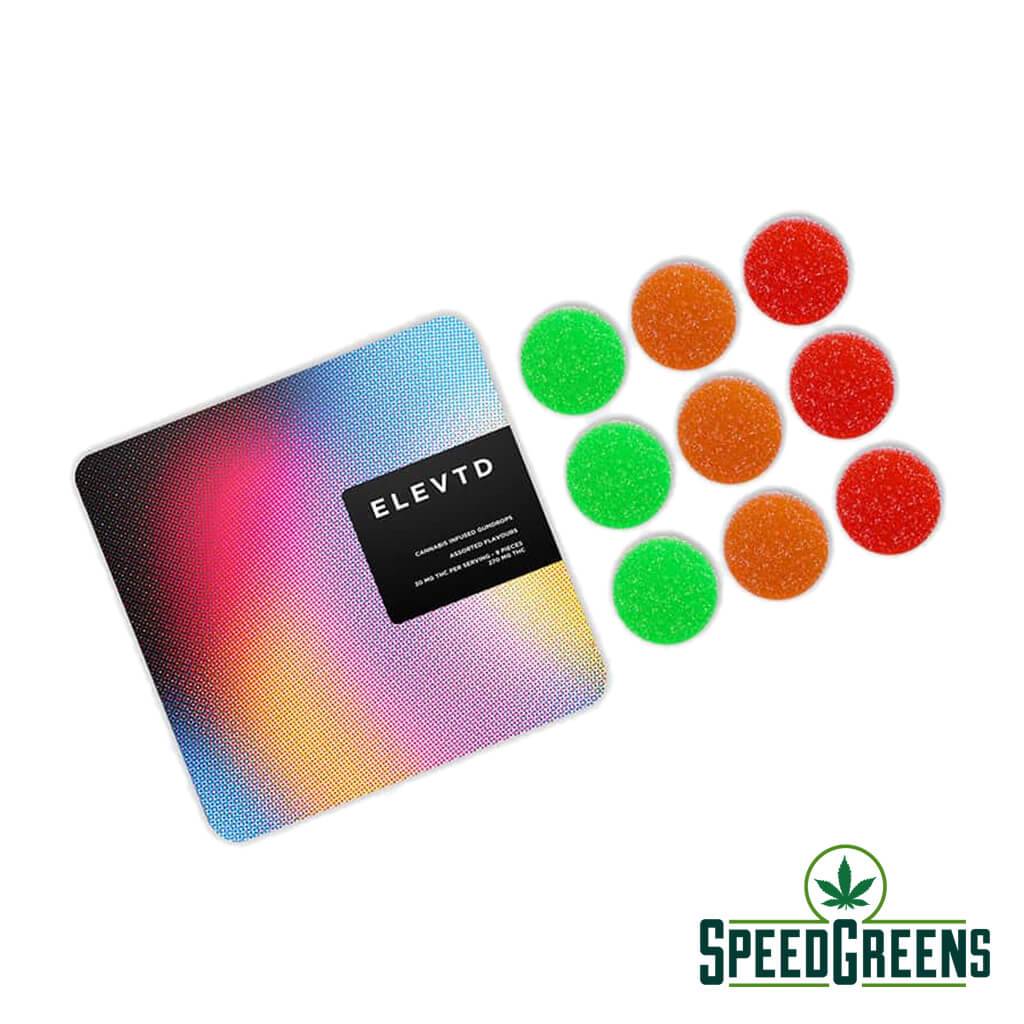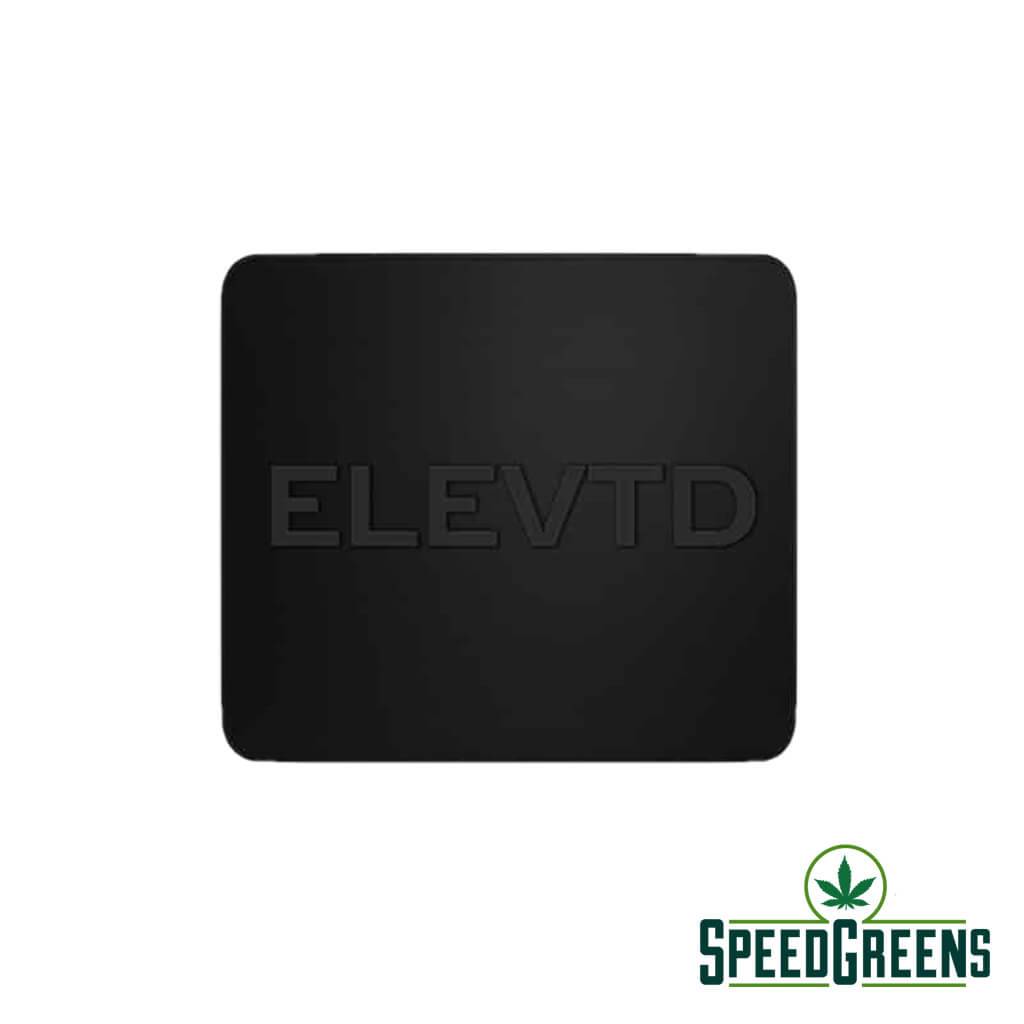 ELEVTD THC Infused Gumdrops (270mg THC) – Cannabis Edibles
BEST PRICE

GUARANTEED SHIPMENT

DISCREET PACKAGING
Indulge in the mouthwatering refreshment of real fruit flavors and 30mg of THC in each carefully handcrafted gumdrop. They're the perfect oasis of relaxation to help you slow down and savor every drop of summer.
Our gumdrops are made by hand in small batches from the finest ingredients. Crafted to help promote a calm sense of well-being,* enjoy a relaxing moment to yourself or amongst your friends.
EXPERIENCE
Each gumdrop contains 30 mg of potent THC distillate
Each box contains 9 gumdrops with 270 mg of THC per tin
Green Apple, Mango, Strawberry
HANDCRAFTED
Our gumdrops are made by hand in small batches under the leadership of our head chef who carefully crafts each recipe to deliver a full flavor experience.
Batches are tested several times throughout the process to ensure consistency and purity.
Description
Refer a friend
Reviews (2)
Mouth-watering cannabis edibles of real fruity flavors and distillates.
ELEVTD THC Infused Gumdrops comes at you with their line of fantastic cannabis edibles. ELEVTD makes them from the finest ingredients available, including the hybrid THC distillates. These carefully handcrafted gumdrops provide you with a relaxing experience that you won't regret. If you're looking to buy edibles online, grab ELEVTD and expand your edible understanding.
ELEVTD cannabis edibles are a delicious way of getting high
Try the fruity flavours of the gumdrops, which come in 3 different varieties
Each package contains 9 gummies per box. The flavours consist of 3 pieces of green apple, mango, and strawberry flavoured gumdrops. If you're looking to find a way to get your dose of cannabis, you can do so discreetly with these gummies. These cannabis edibles hit on all cylinders – convenience, taste, and look. Take them on when you're on the go or when you need it most. They're there for your satisfaction. These handcrafted gummies have THC distillates infused into their make so that all you're getting is mainly the flavour of the gummy.
Get high you deserve with these cannabis edibles
Experience the high at a whole new level with tasty and surprising fruity flavors.
Every pack of ELEVTD Gumdrops contains a total of 270mg THC with 9 pieces of gummies. The gumdrops contain 30mg of THC making them more potent than other gummies. ELEVTD only uses the purest THC distillates to infuse into their products. That way, you're getting the cannabinoids you want while leaving out any harsh chemicals or impurities.
You'll find that these cannabis edibles help treat pain, anxiety, nausea, insomnia, and low appetite. If you want to relax after a tiring and stressful day, pop one in your mouth and wait for the euphoric sensations to kick in!
Find out the proper consumption of these cannabis edibles
Take it low and slow. Patience is a must when consuming marijuana edibles
Consuming too many cannabis edibles too quickly is not advised. When consuming edibles, you might need to find a safe spot that works with your body. Try microdosing to slowly build up your tolerance or find the proper dosage your body requires. Follow the instructions if you're a beginner. After consuming the edibles, wait for at least 2 hours to feel the full effects! Store the ELEVTD THC Infused Gumdrops in a cool and dry place. Make sure it's properly labelled, so you don't mix them up for any regular candy!
Ingredients: Cannabis extract, corn syrup, natural flavours, pectin, and sugar
We Value Friendship, and It Starts with Sharing
Are you looking to provide your friends with the same benefits you enjoy?
Look no further! It only requires a simple step-by-step process that takes less than 5 minutes! You earn points that you can use in the shop, and they can benefit from the fantastic selection we provide. It's a win-win situation, so don't hesitate.
Go to "My Account" at the top of the page. If you haven't created an account, we highly suggest it! You can find the referral link section below your profile.

Input a page URL which you want to refer and click "Generate Referral Link."

It will generate a link according to the date of your request. You can also click the social links for Facebook, Twitter, or Whatsapp to create a link to those applications.
Copy the URL (or click on the "Copy Link" box beside the link) and share the link with family, friends, and loved ones!

When your friends and loved ones click the link, you will be awarded 625 Speed Pass Points (after a complete purchase), which you may use towards any of our products! Because your friends are doing you a favor, they can reap more benefits as they will receive a unique coupon code worth $25. This sign-up bonus will help them with more purchases in our shop! If you have any questions or concerns, let us know, and we will be happy to help.

---
Only logged in customers who have purchased this product may leave a review.