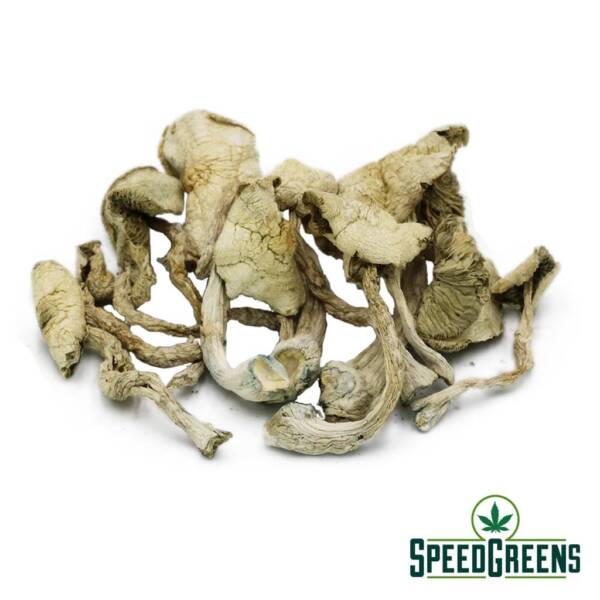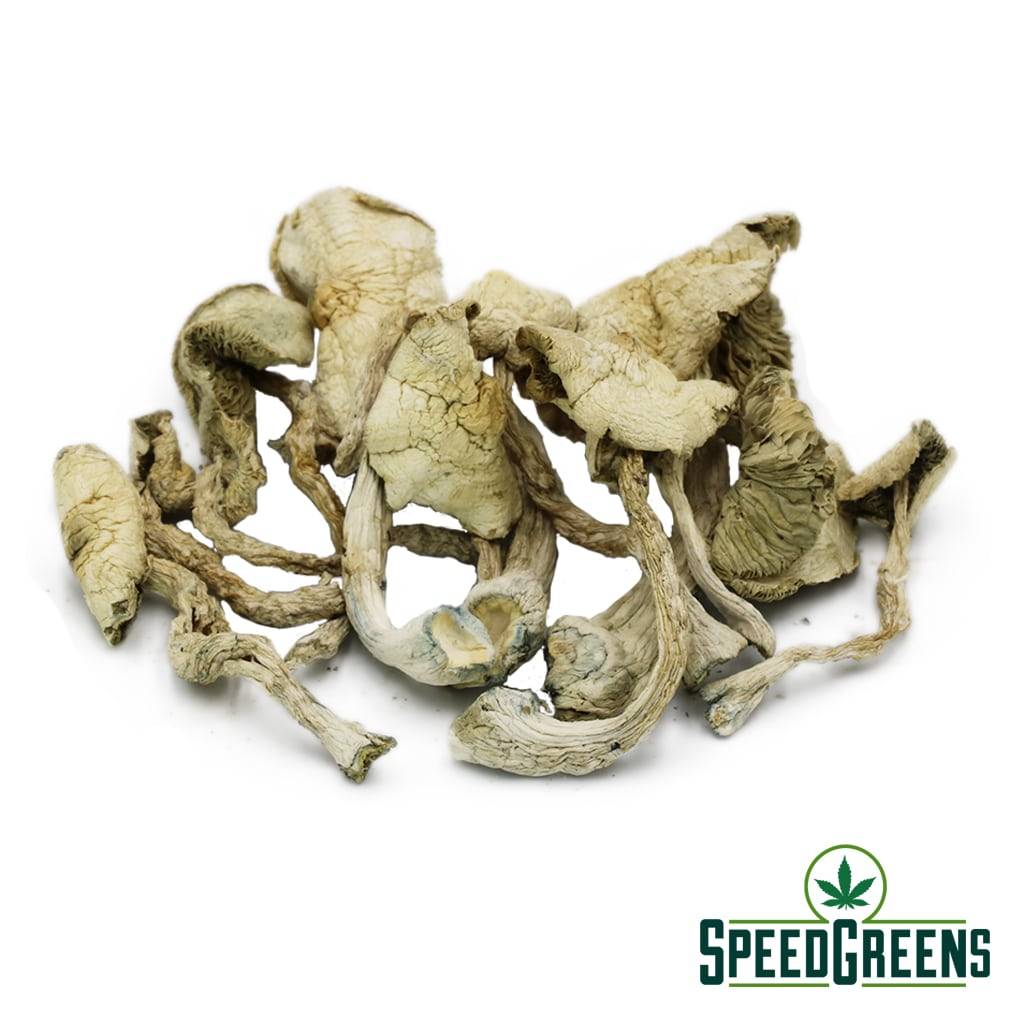 Avery Albino (Psilocybe cubensis) – Mushrooms Strains
BEST PRICE

GUARANTEED SHIPMENT

DISCREET PACKAGING
Albino Avery shrooms, is one of the rare mushies around. However, the strain is named after a prominent Albino comedian Avery. It's a hybrid shroom that grows just as vigorous as any other liberty caps. The strain drops pretty good spores and has solid stems. The outcross shroom is famous for its quick and physical high that can last up to five hours.The philosopher's stone, Albino Avery mushrooms, is a special strain because it has little or no pigmentation. It's a white Psilocybe Cubensis, which is believed to be a mutation of the Cubensis A. Other reports state that the strain originates from Mexico, South America, and Cambodia strains. Further, the strain is sharp, forming a nipple-like that can get bluish coloration.
Besides, this is the best golden top for researchers. Since it has little pigmentation in the carpophores, this hybrid is more leucistic to a true albino. As a subtropical shroom, it requires skillful cultivation to acquire the best harvest. It's also one of the best-selling Psilocybe Cubensis spores due to its magic results.  However, the duration of the high depends on your intake level. Therefore, it's crucial to wait for a little before using another dose. Although this isn't necessarily the strongest shroom strain in the cubensis family, it's a powerful shroom. Consequently, it's potent in offering visual stimulation, deep thoughts, and relaxation
The hybrid Psilocybe Cubensis, Albino Avery, is popular due to its long-lasting physical high. It's a magical mushroom for experienced consumers due to its intense and quick come-up effects from psilocybin. Also, users experience mood-elevation, euphoria, and excitement within ten to thirty minutes after the use. Depending on your dosage level, you can experience mild to intense visual improvements.
Further, you may think that things around you are also breathing after taking the magic mushrooms. Users get themselves introspective thoughts while everything seems lively. Art and music will feel and look more different. The hybrid mushy gives users a high that helps them relate to art and music at personal levels.
Description
Refer a friend
Reviews (9)
Mushroom strains are a great treat for a night in
Albino Avery mushrooms are one of the rarest mushroom strains. The strain, however, is named after Avery, a well-known Albino comedian. It's a hybrid mushroom that grows as fast as any other liberty cap kind. The strain produces a lot of spores and has strong stems with little to no pigmentation. Buy shrooms online to experience the rare Avery Albino at Speed Greens.
Mushroom strains with visual perception and deep meditation
Experience deep meditation and relaxation; buy shrooms online for a worldly experience!
Researchers have looked into whether psilocybin and other hallucinogens in mushroom strains can be used to treat depression by psychologists. The length of the high, on the other hand, is determined by your intake level. As a result, it's necessary to wait a period of time before taking another dose. At least 30 minutes to an hour. Although it isn't the strongest strain in the cubensis family, it is a potent mushroom strain. As a result, it's effective in stimulating visual perception, deep meditation, and relaxation.
Mushroom strains with a long-lasting high upon intake
To feel the full effects, Speed Greens is the best place to buy shrooms online
Albino Avery, a hybrid Psilocybe Cubensis, is well-known for its long-lasting physical high. Because of the powerful and rapid onset of psilocybin effects of these mushroom strains, it's a good choice for experienced users. Additionally, within ten to thirty minutes of consumption, you will feel mood elevation, exhilaration, and enthusiasm. The high can last up to five hours with magic mushrooms. You may notice minor to severe visual effects depending on your dose level. Know your tolerance to avoid risks.
Mushroom strains need proper microdosing for best results
A hybrid pure albino that you can enjoy more with microdosing and proper methods
This hybrid is more leucistic than a pure albino due to the lack of color in the carpophores. It needs expert cultivation to obtain the optimum harvest as subtropical shrooms. Due to its amazing outcomes, it's also one of the most popular Psilocybe Cubensis spores. Microdosing Albino Avery mushrooms (through food, drinks, capsules, or edibles) is the best method to get all of the advantages without the hallucinogenic effects. Always monitor your dosage, but it's recommended you consume roughly 0.1-0.3 grams per dosage to start.
Tip: Using fresh lemons and a few dried mushrooms, prepare a lemonade. The experience is expected to be more intense.
Buy shrooms online today to access a wide selection of mushroom strains!
We Value Friendship, and It Starts with Sharing
Are you looking to provide your friends with the same benefits you enjoy?
Look no further! It only requires a simple step-by-step process that takes less than 5 minutes! You earn points that you can use in the shop, and they can benefit from the fantastic selection we provide. It's a win-win situation, so don't hesitate.
Go to "My Account" at the top of the page. If you haven't created an account, we highly suggest it! You can find the referral link section below your profile.

Input a page URL which you want to refer and click "Generate Referral Link."

It will generate a link according to the date of your request. You can also click the social links for Facebook, Twitter, or Whatsapp to create a link to those applications.
Copy the URL (or click on the "Copy Link" box beside the link) and share the link with family, friends, and loved ones!

When your friends and loved ones click the link, you will be awarded 625 Speed Pass Points (after a complete purchase), which you may use towards any of our products! Because your friends are doing you a favor, they can reap more benefits as they will receive a unique coupon code worth $25. This sign-up bonus will help them with more purchases in our shop! If you have any questions or concerns, let us know, and we will be happy to help.