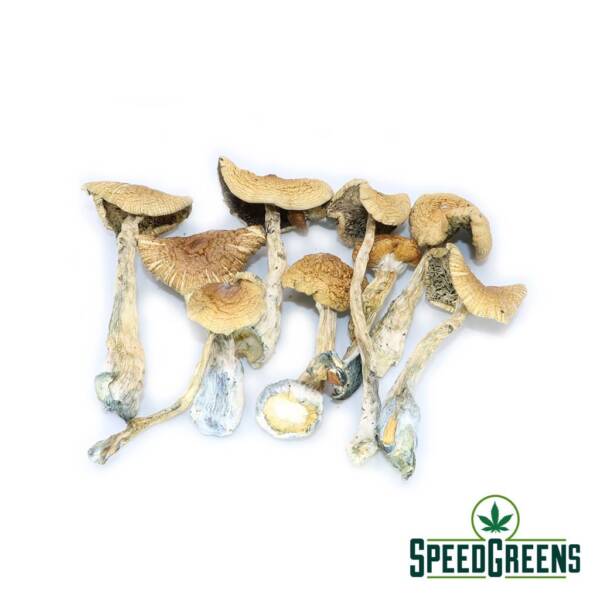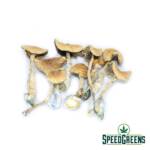 Golden Teacher (Psilocybe cubensis)
$40.00 – $240.00
Golden Teacher mushrooms, also known as a strain of Psilocybe cubensis,  is among the most popular psychedelic fungi, highly sought by shroomers and growers alike. There are a lot of many things about the Golden Teacher shrooms which contribute to their popularity.
Golden Teachers are also lauded for their spiritual and/or shamanic effects, this shroom isn't just for casual tripping. It can also be used for gaining new insight about yourself and the universe.  It's not uncommon for the Golden Teacher shrooms to produce a feeling of enlightenment and a deeper connection to nature. Spirit healers turn to Golden teacher shrooms as tools for restoring the mind and spirit.
Finally, Golden Teachers also produce hallucinogenic effects – a trait common among all magic mushrooms. Expect a visionary experience along with waves of universal energy surging through you with strong open and closed eye hallucinations.  The name "Golden Teacher" derives from the gold-colored cap and thing stem along with the magic mushroom's ability to teach by providing new psychedelic experiences and transcendence to the shroomers. There's no education higher than unraveling the mysteries of the universe.
Get an alert when the product is in stock:
Description
Additional information
Reviews (12)
Description
3.5gm – $40
7gm – $75
14gm – $130
28gm – $240
Additional information
| | |
| --- | --- |
| Select amount | 3.5gms, 7gms, 14gms, 28gms |