By purchasing this product, you can earn points based on a percentage of cart total. You will come to know the earn points information once you add the product to cart.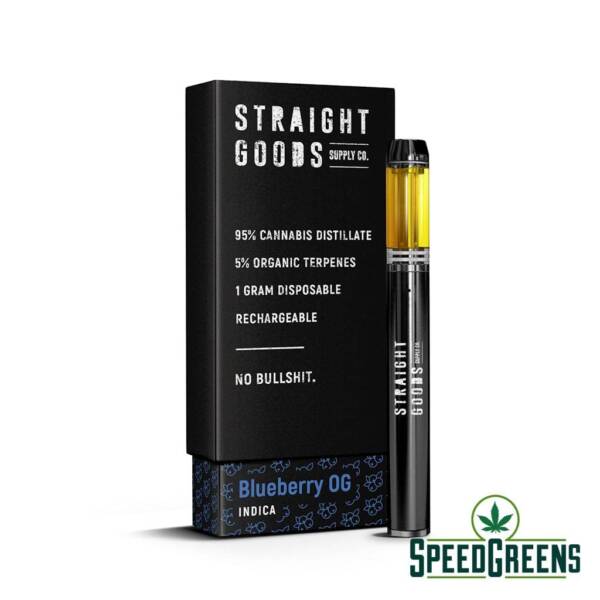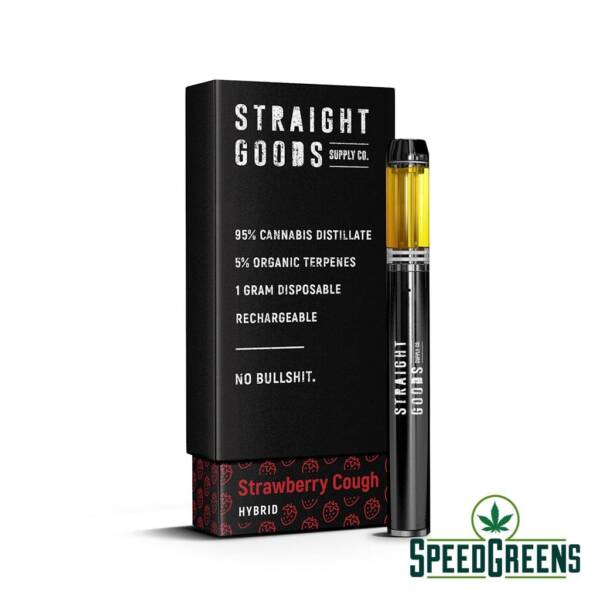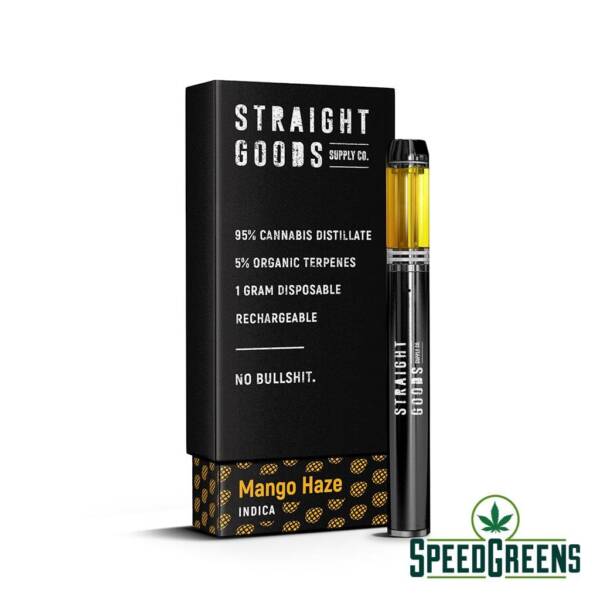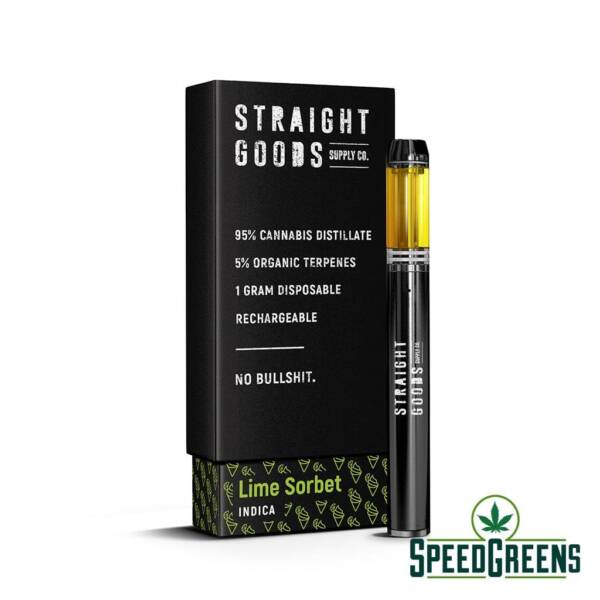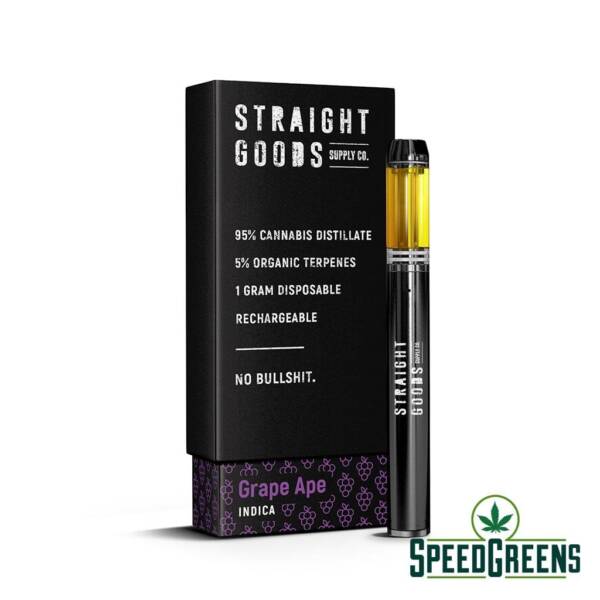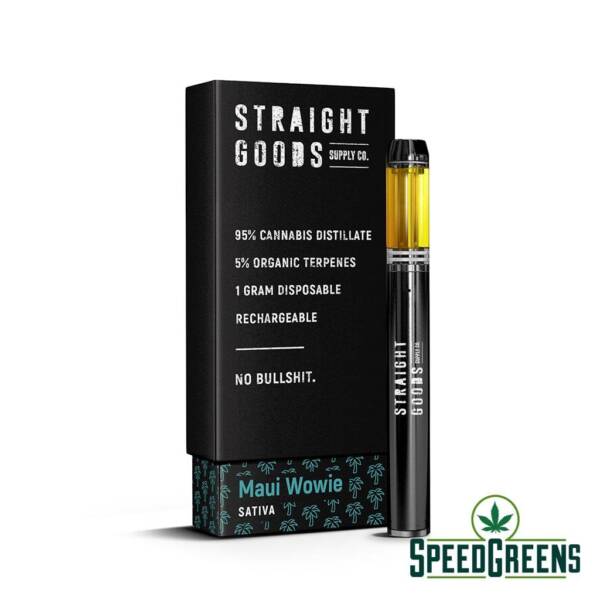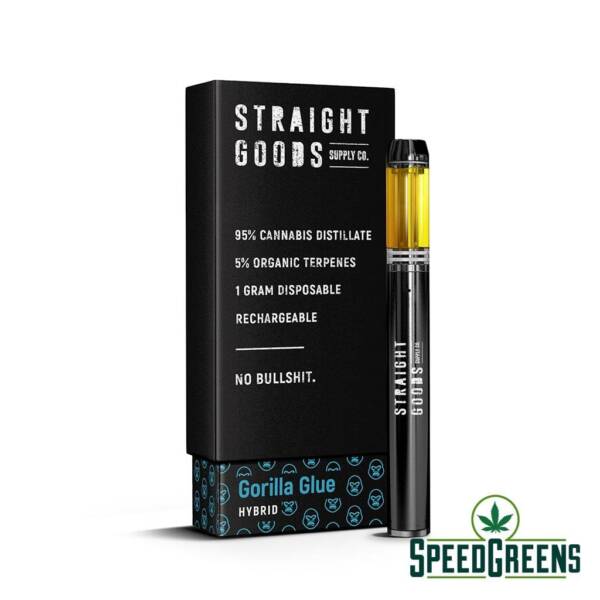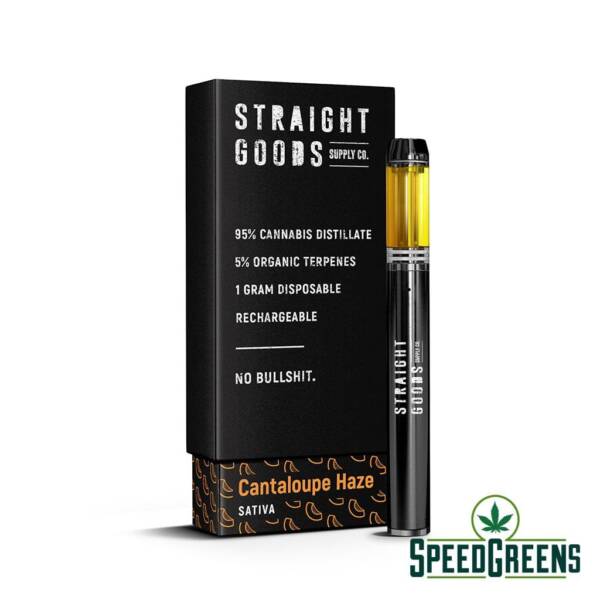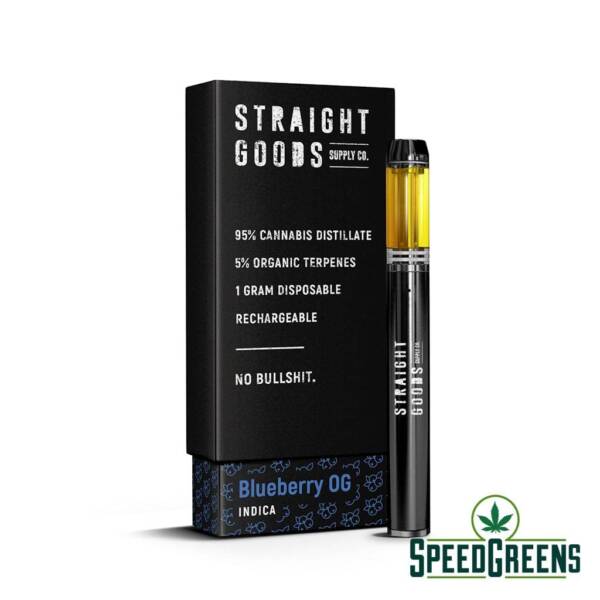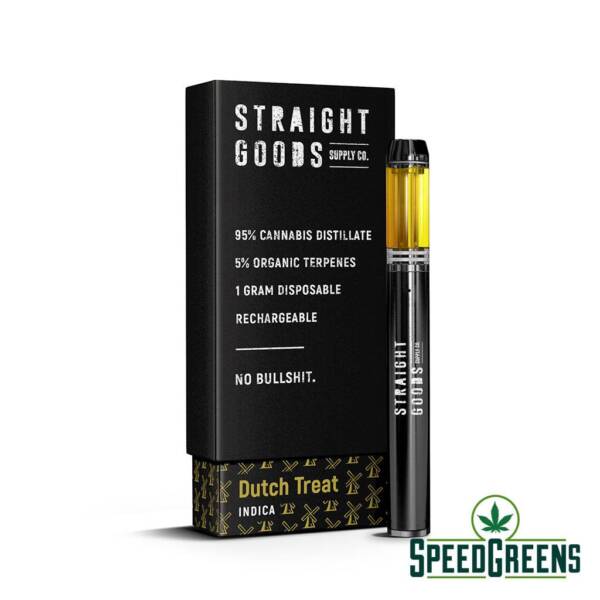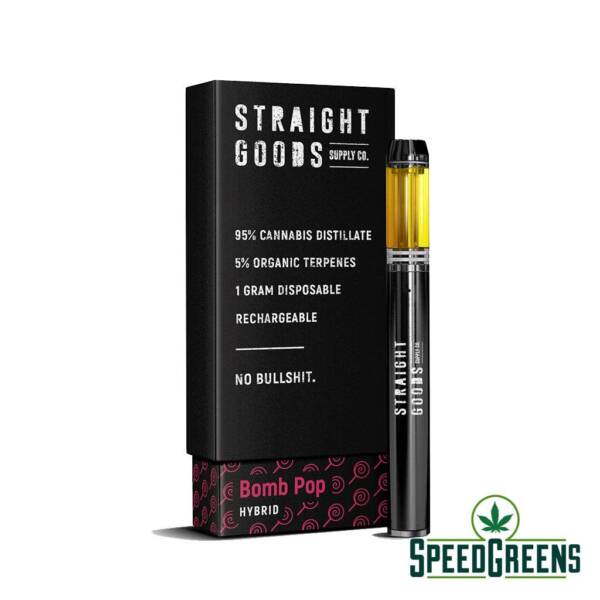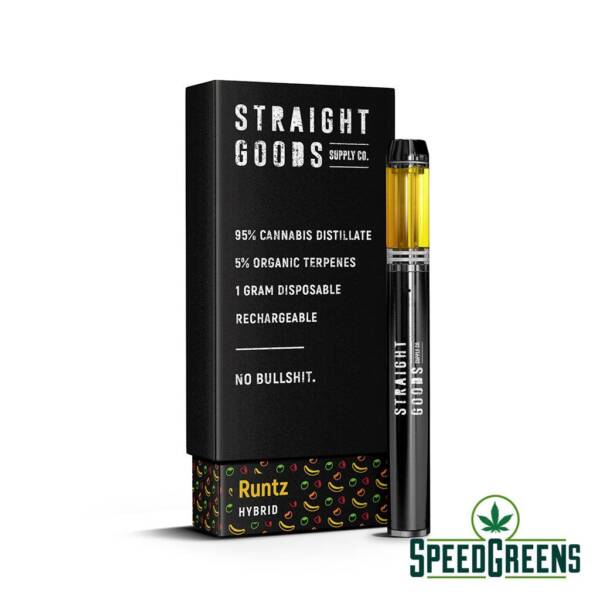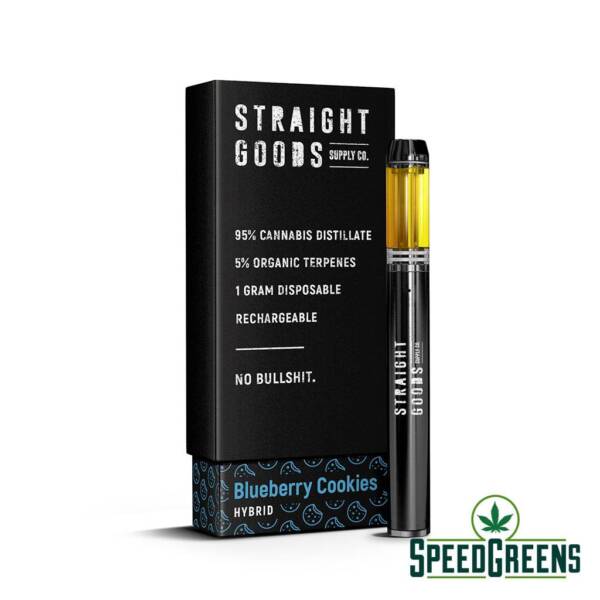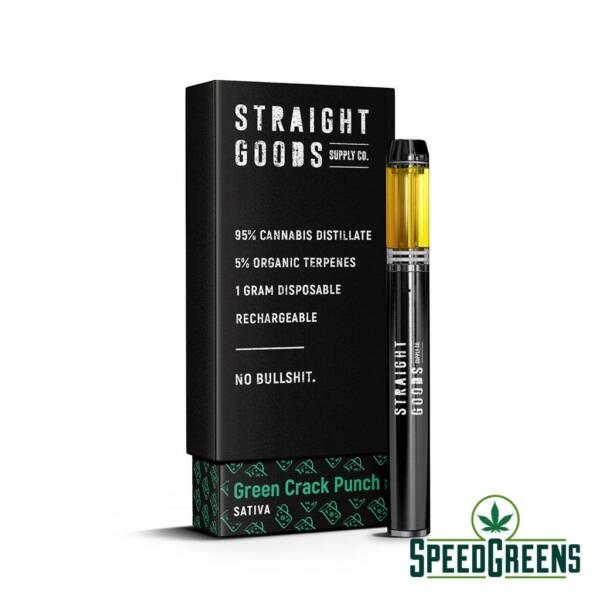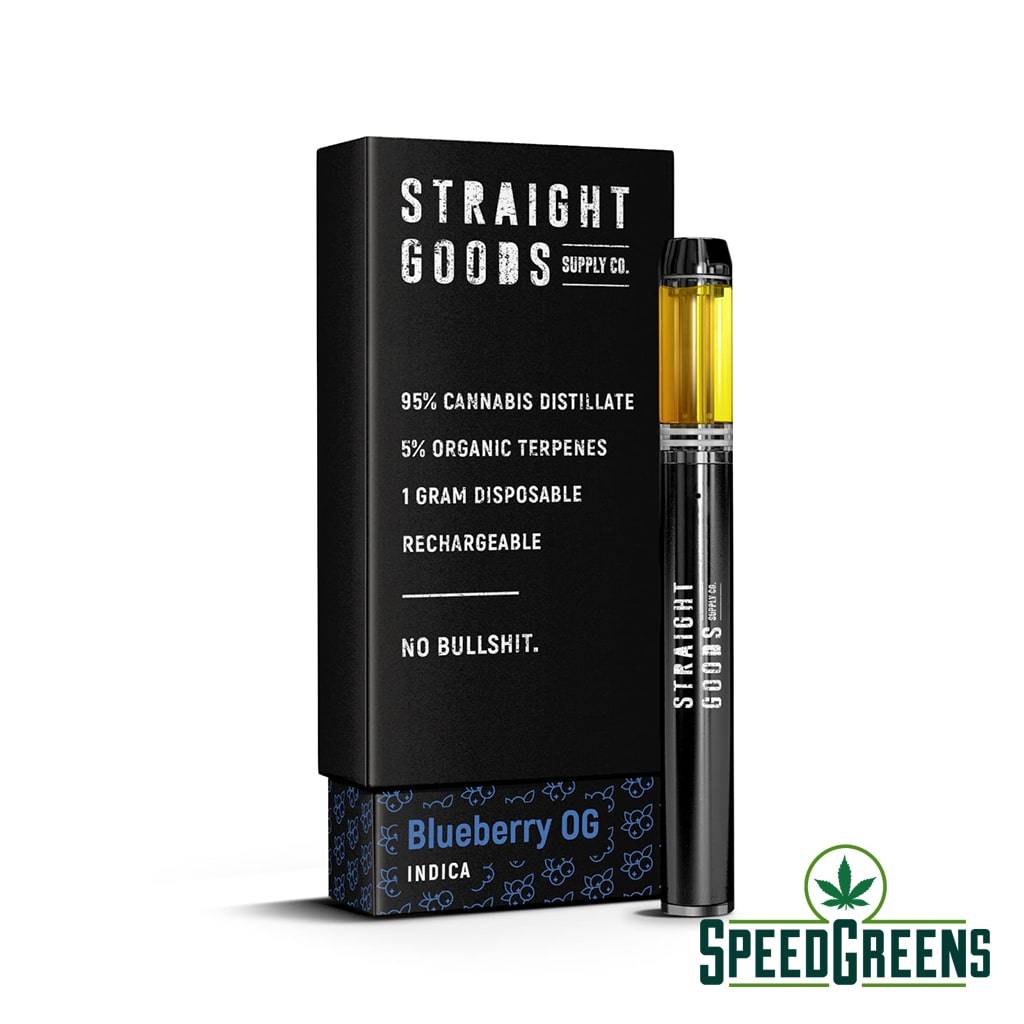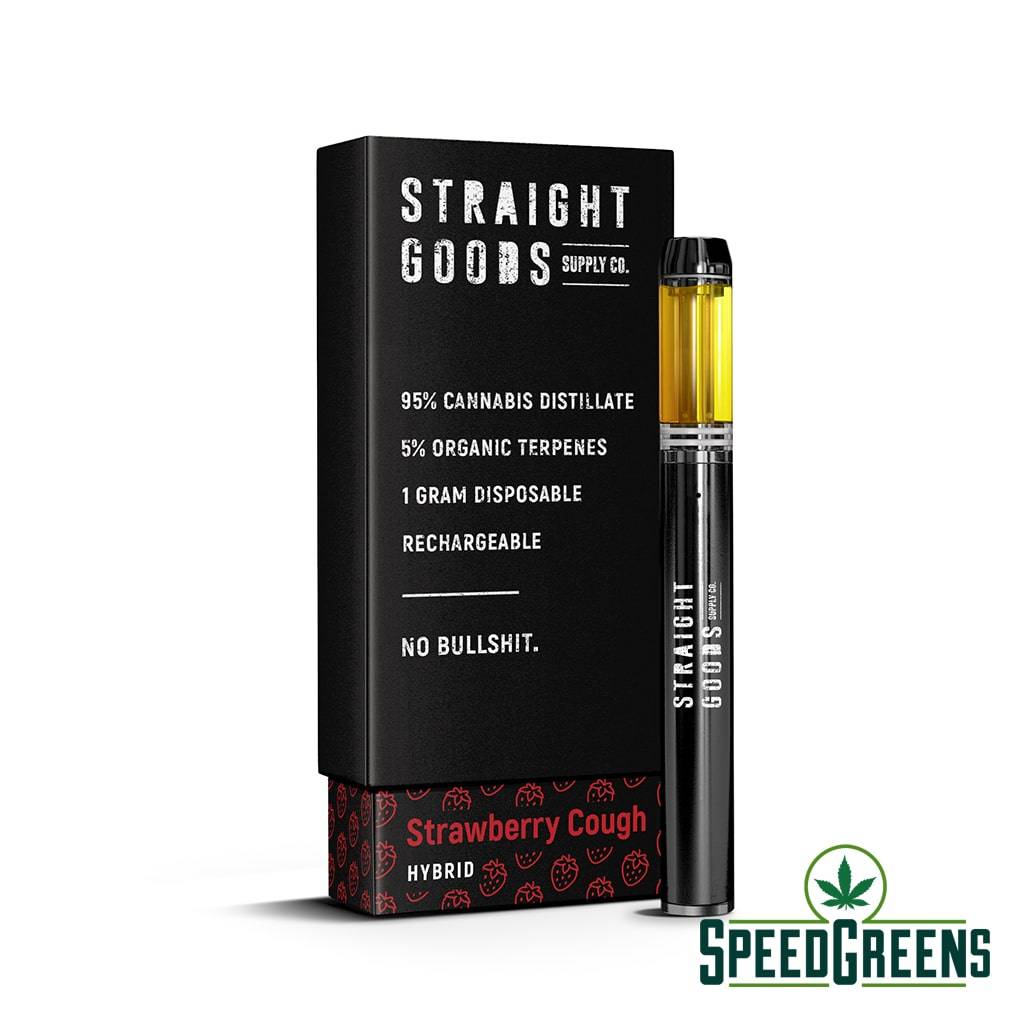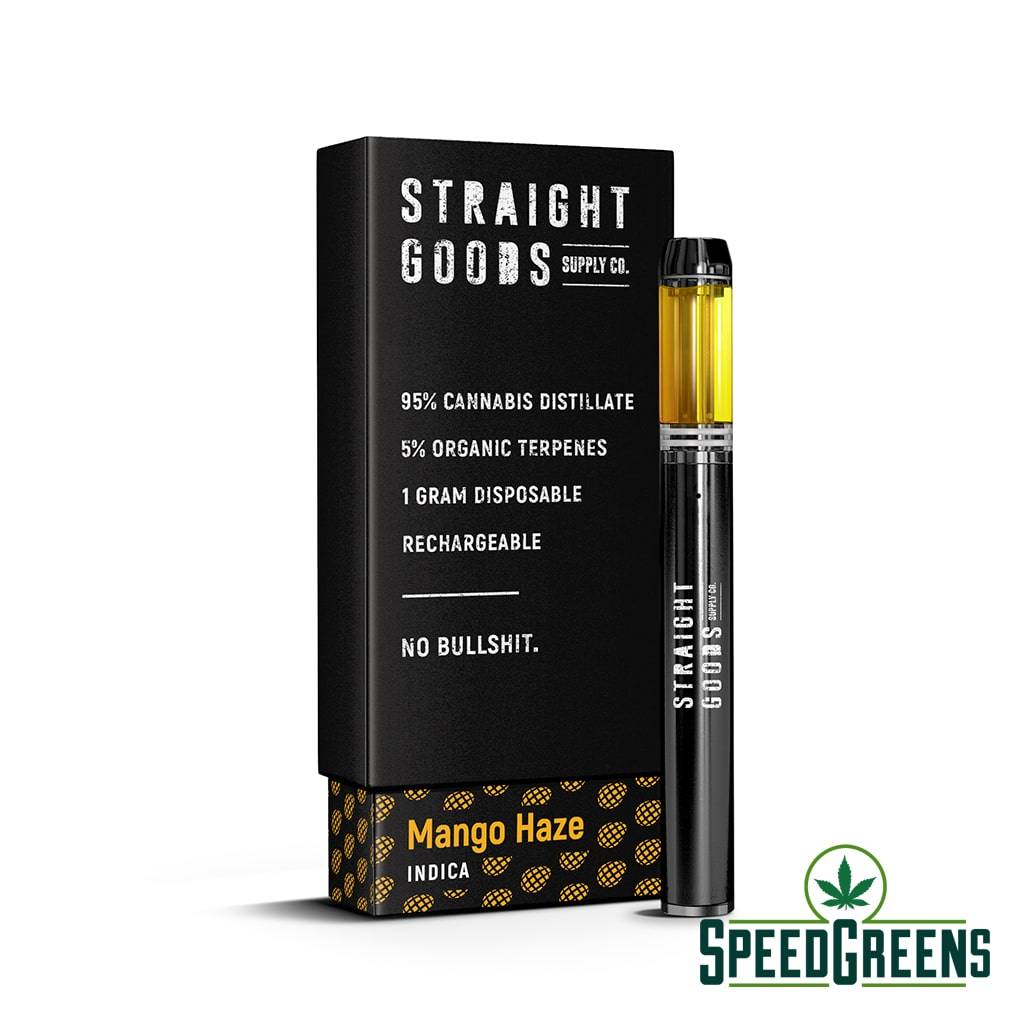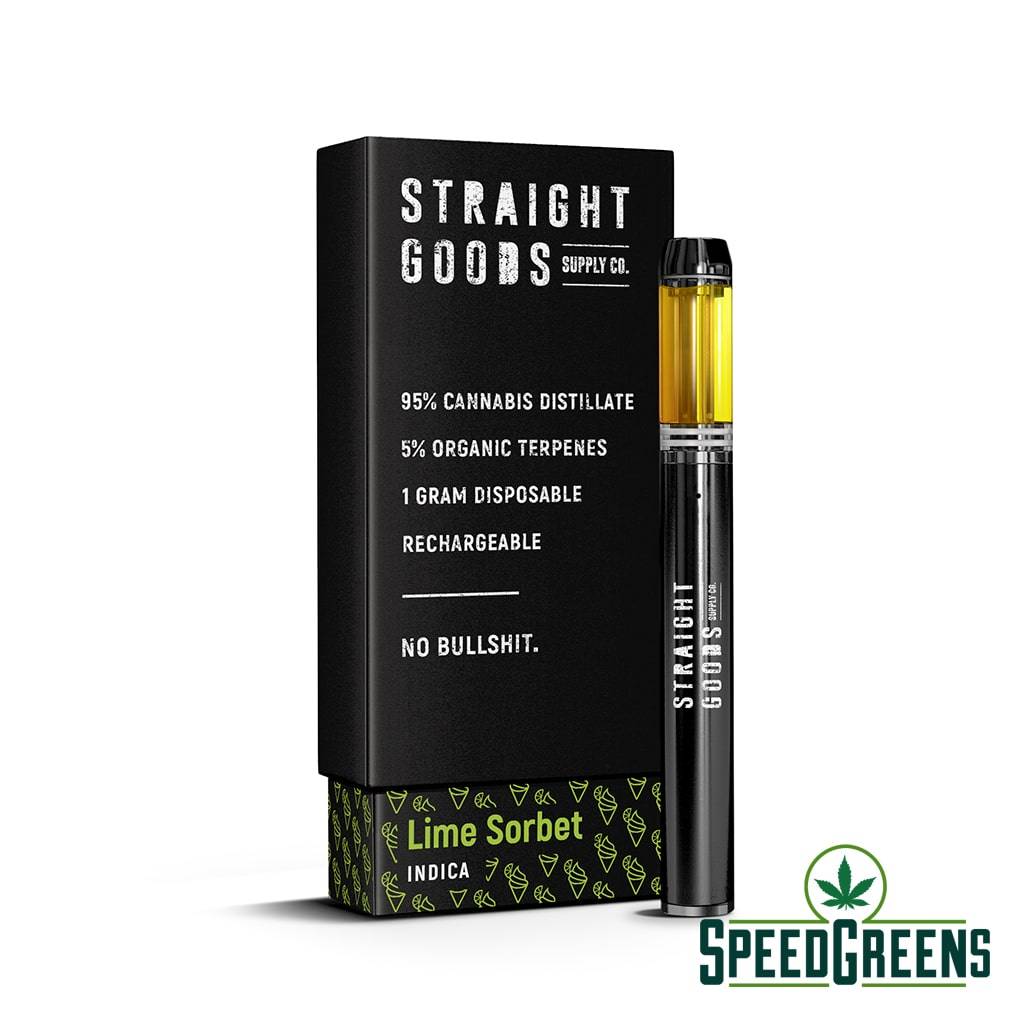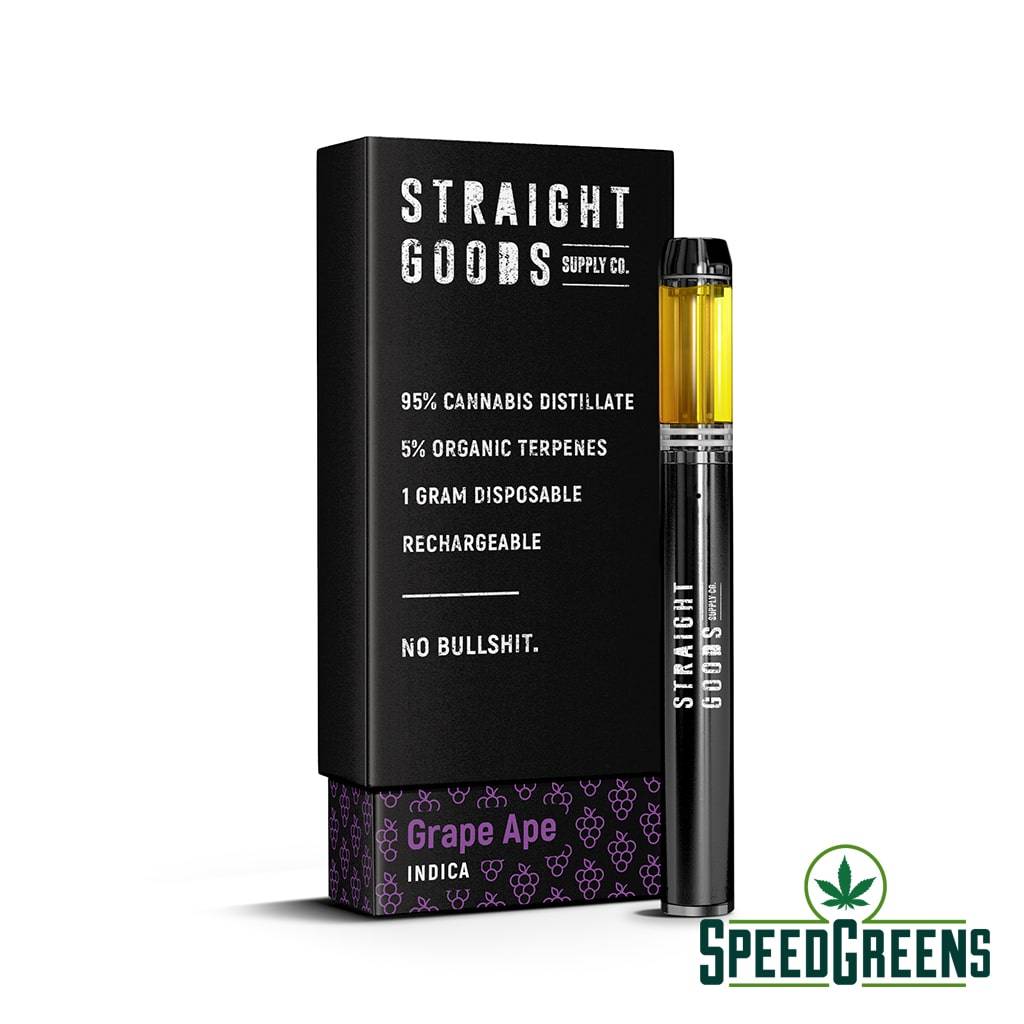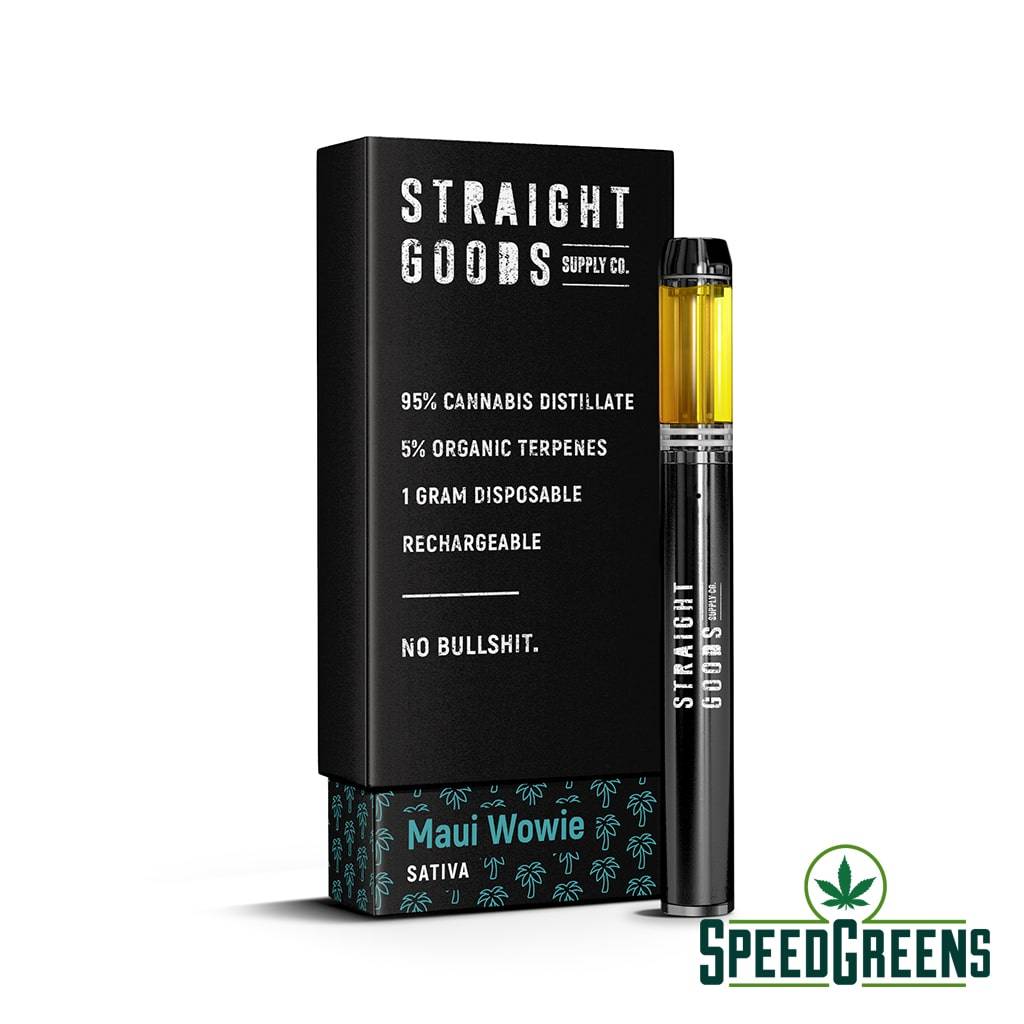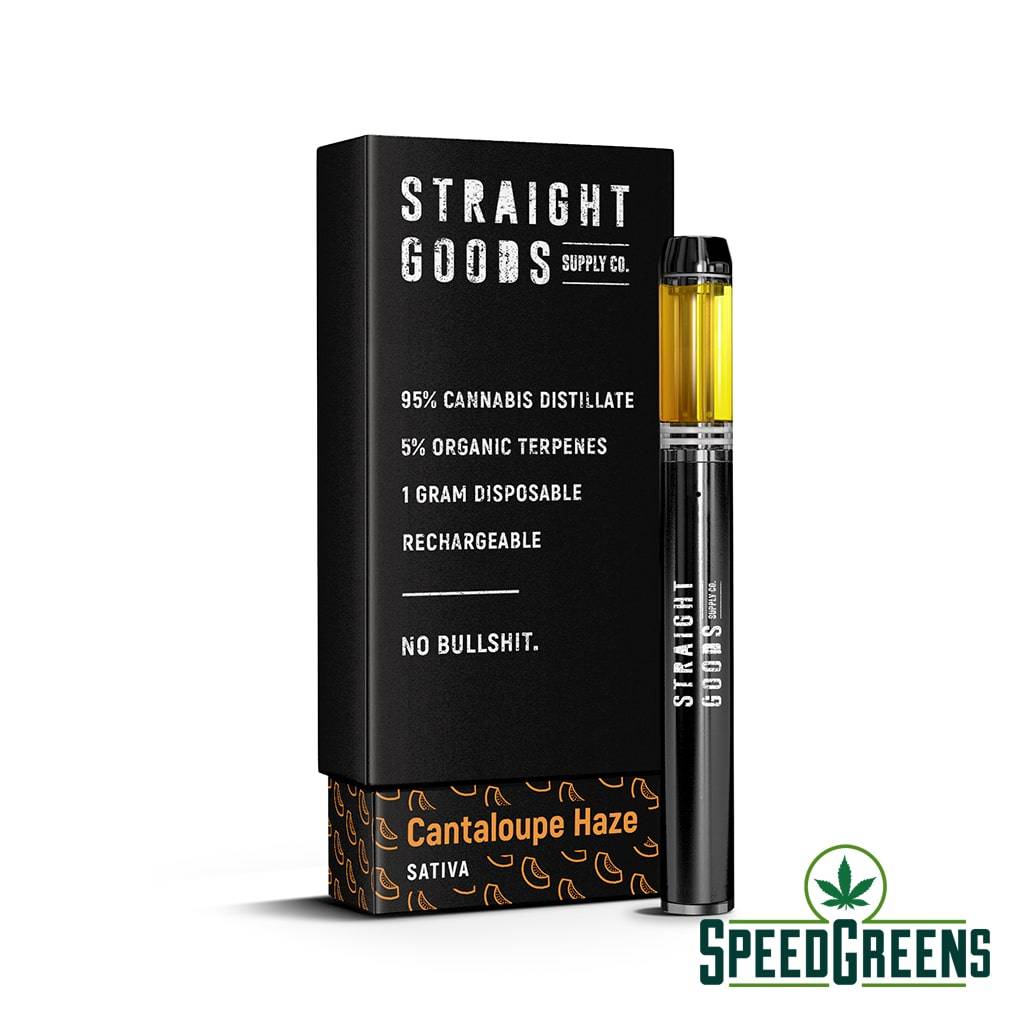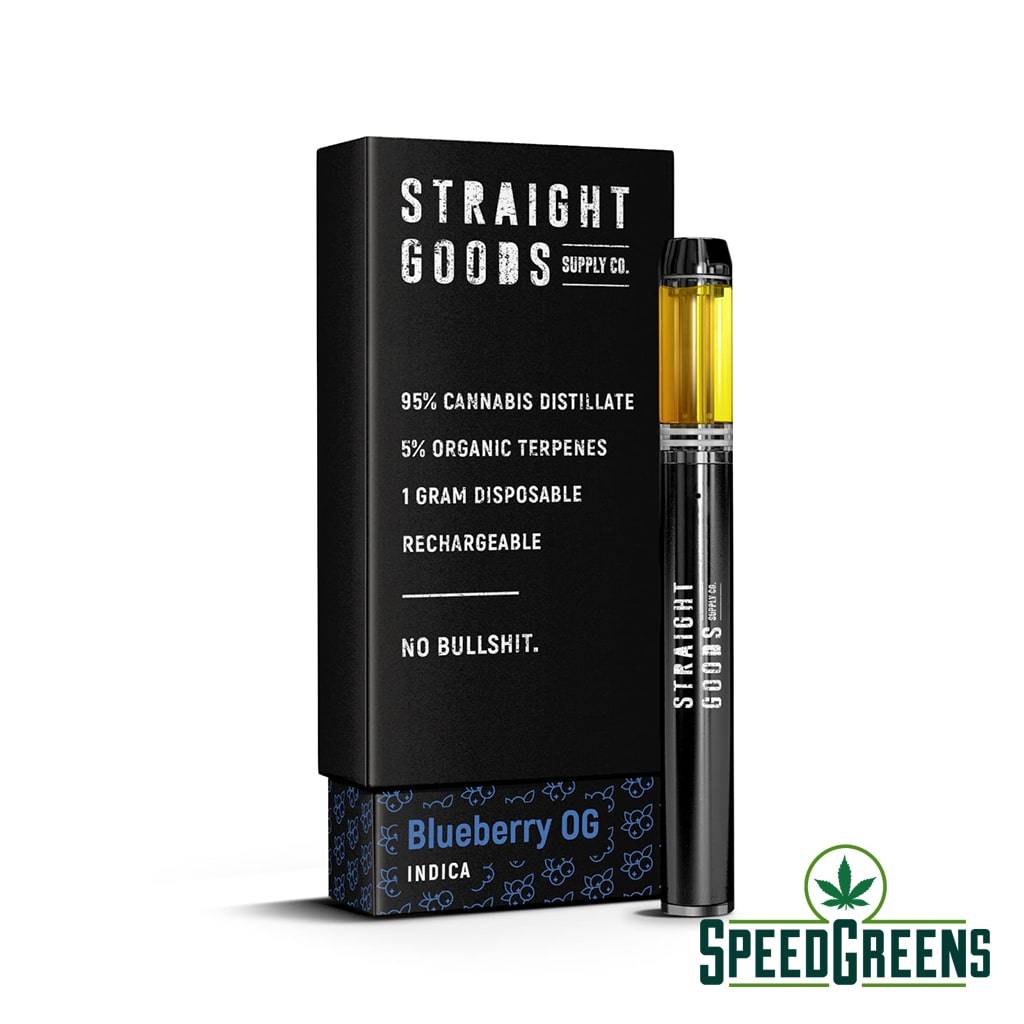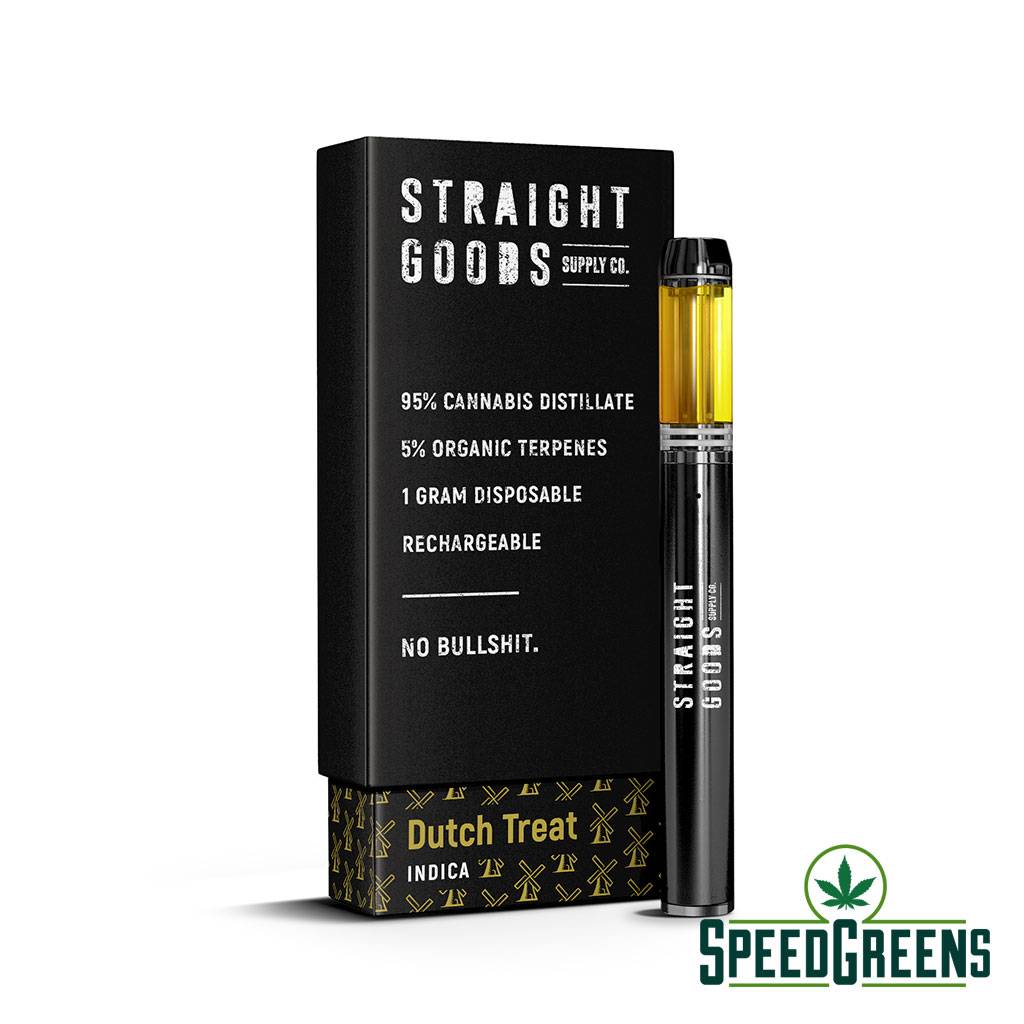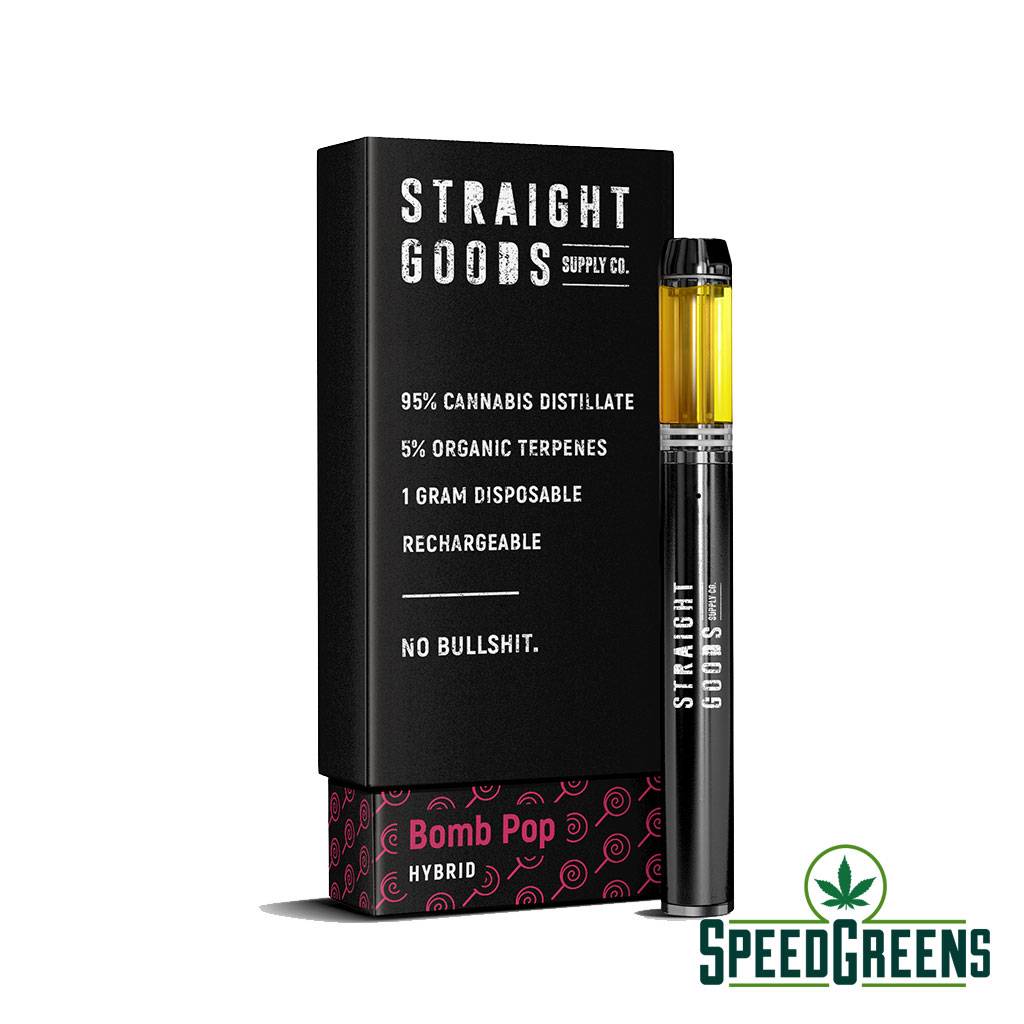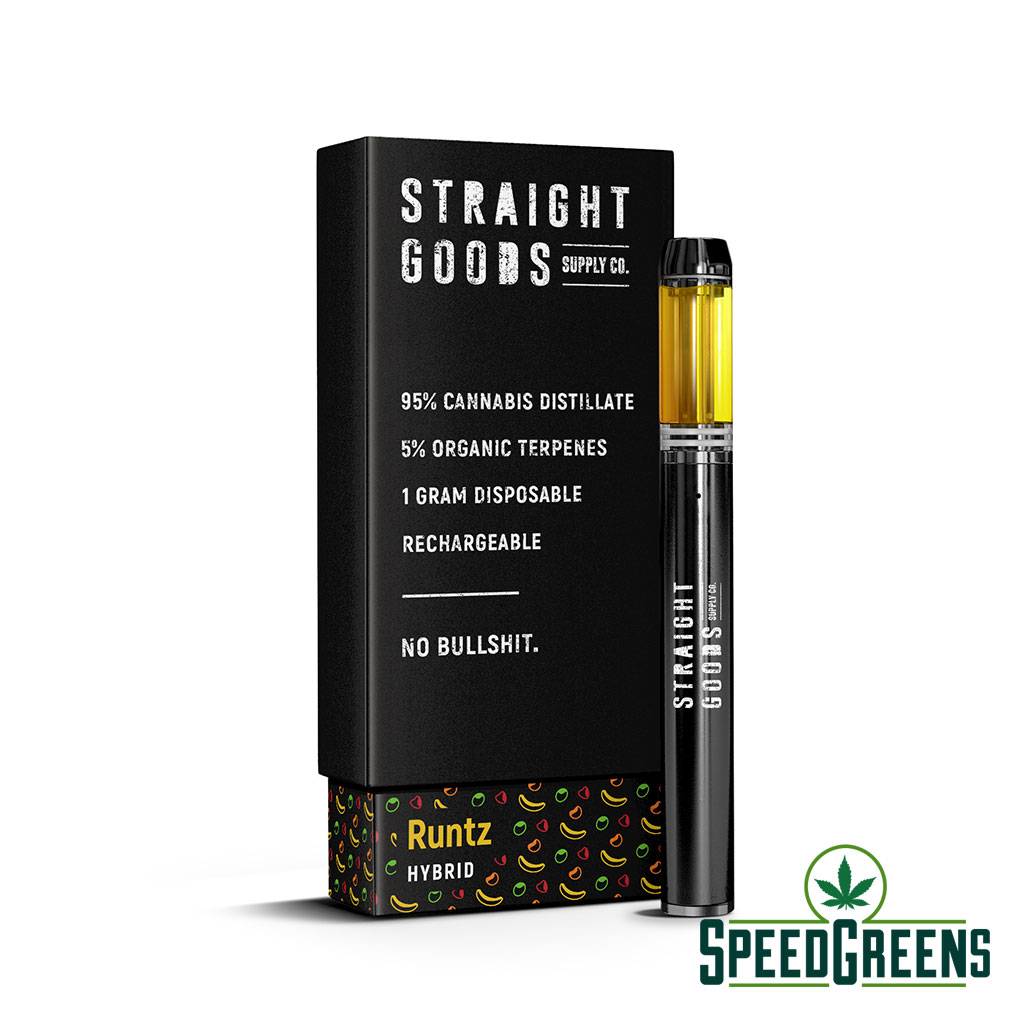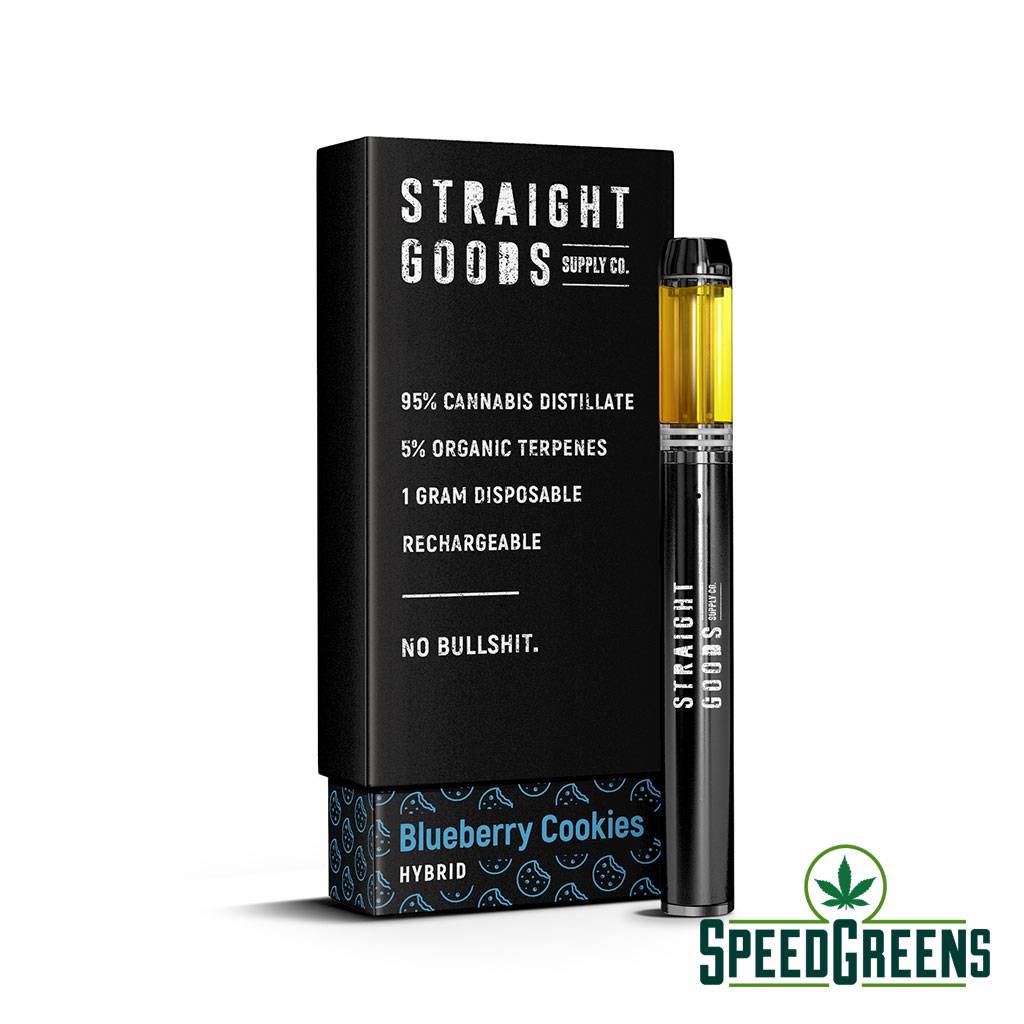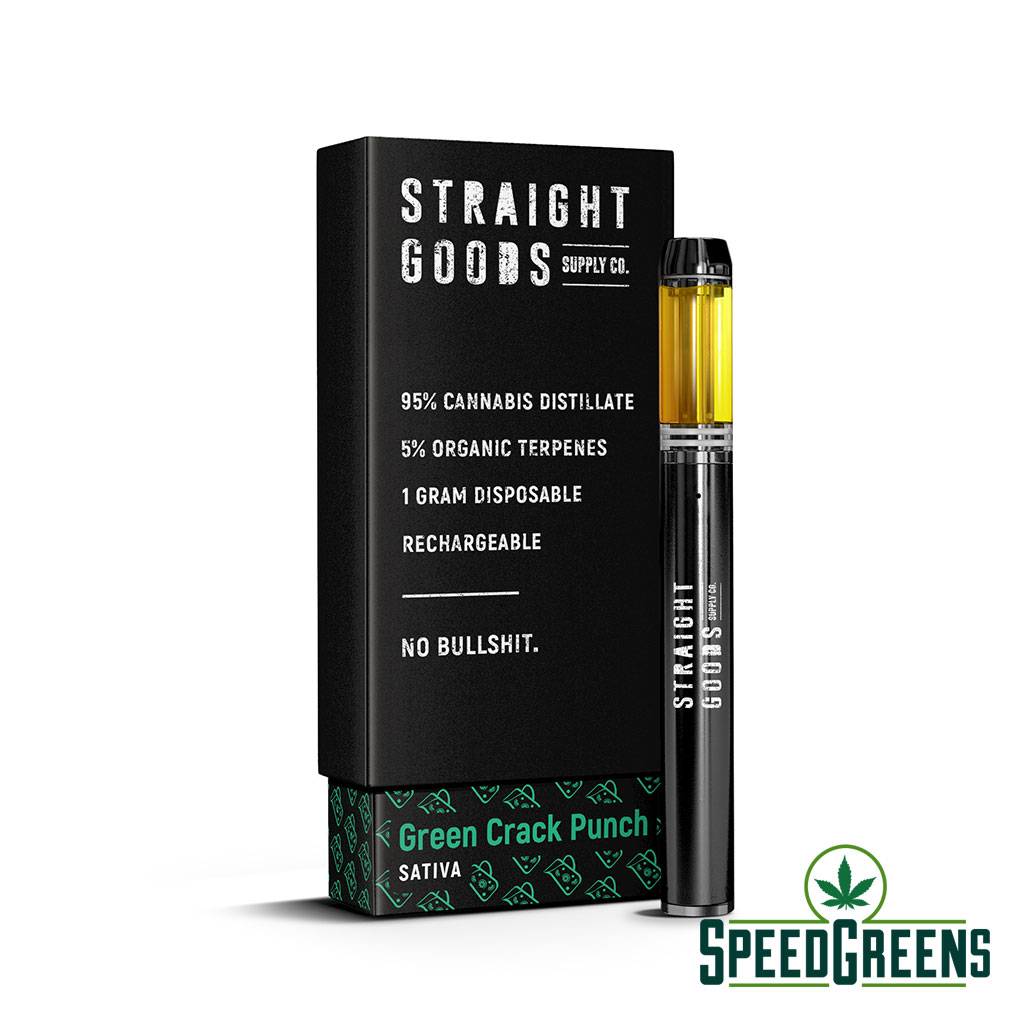 Straight Goods Supply Co. – Disposable Vape Pen (1g THC) *NEW Strains*
BEST PRICE

GUARANTEED SHIPMENT

DISCREET PACKAGING
Straight Goods Supply Co. Disposable Vape pens are the real deal:
1 Gram (1000mg) Vape Pens: 95% solventless distillate, 5% organic plant-based terpenes
Draw-activated
Modern metal design
Strains: Blueberry OG, Cantaloupe Haze, Gorilla Glue, Grape Ape, Lime Sorbet, Mango Haze, Maui Wowie, Strawberry Cough, Master Kush
Propylene Glycol-Free, Vegetable Glycerin-Free, MCT Oil Free, Solvent Free, Organic Base
An excellent disposable vape pen; great for on the go!
Straight Goods vape pen offers a top-quality smoking experience from one of the best disposable vape pens in the industry. It is available as a sleek-looking vape pen filled with only the best cannabis distillate and organic aroma. You will enjoy a smooth, delicious smoke that will fill your lungs with joy and euphoria.
Need a quick fix before your hands are tied?
Few things are more impactful than this quality made weed vape pen!
Smoking with this weed vape pen delivers an organic dose of pure weed straight to your lungs. It can relieve anxiety, depression, appetite loss, chronic pain, and chronic fatigue. If you suffer from nausea or migraines, this disposable vape pen is for you. The whiff of prime-quality cannabis will fill the room and your lungs with a fantastic experience.
The healing effects of the disposable vape pen will be a sure feature
Release your discomfort and worries without any issues
As soon as you take a puff, the active cannabinoids will flood your brain with bliss. Its healing and joyful experience will turn into quick relaxation. We know indica strains loosen your mind and let you wind down. When your body feels calm, that's when the therapy begins. The psychotropic effects reach higher levels once you let it completely set in your system. Few things are as impactful as this disposable weed vape pen or concentrate vaporizer.
Take advantage of the draw-activated system and smooth intake
Every puff will be gas straight from the first puff to the last
The Straight Goods Disposable works on a draw-activated system. As you inhale from the tip, the device heats the distillate. When you exhale, it takes the vapor form. The device features an easy-to-use adjustable airflow to control the strength of each inhale. This all-in-one disposable vape pen is incredible for traveling, first-time vaping, or if you want to try out a new brand of THC oil. The versatility is second to none with this weed vape pen!