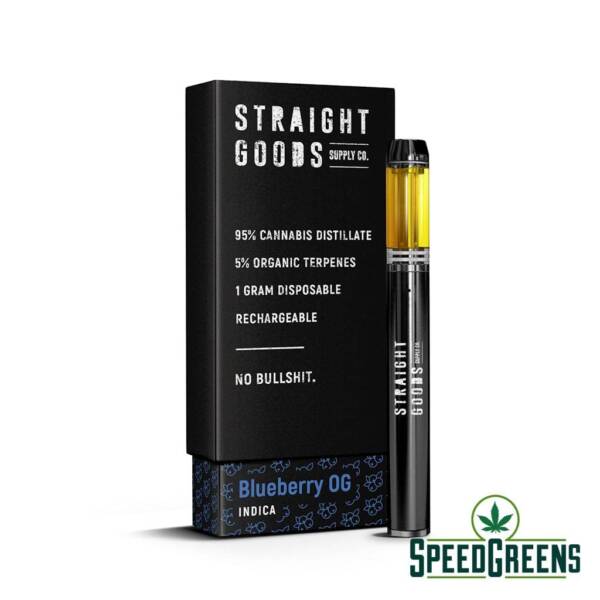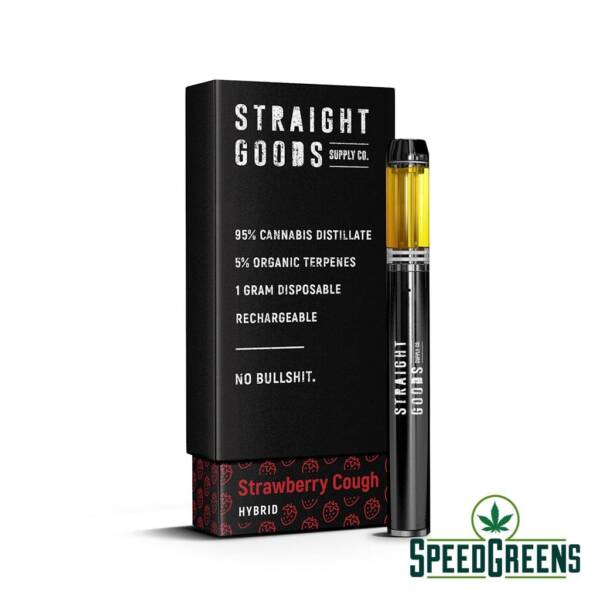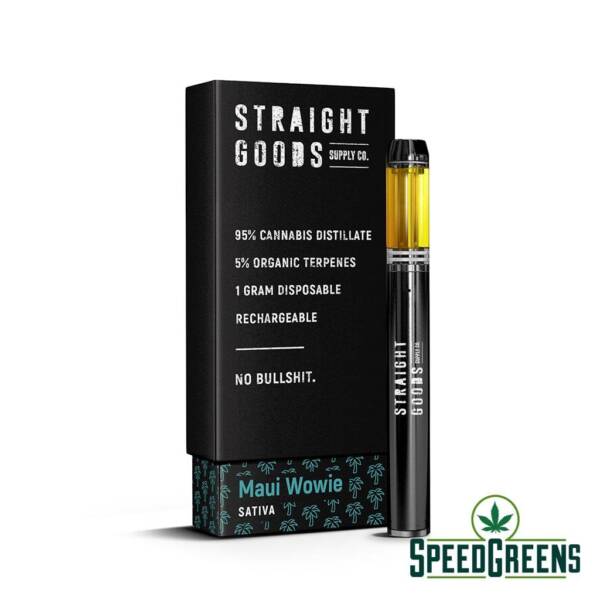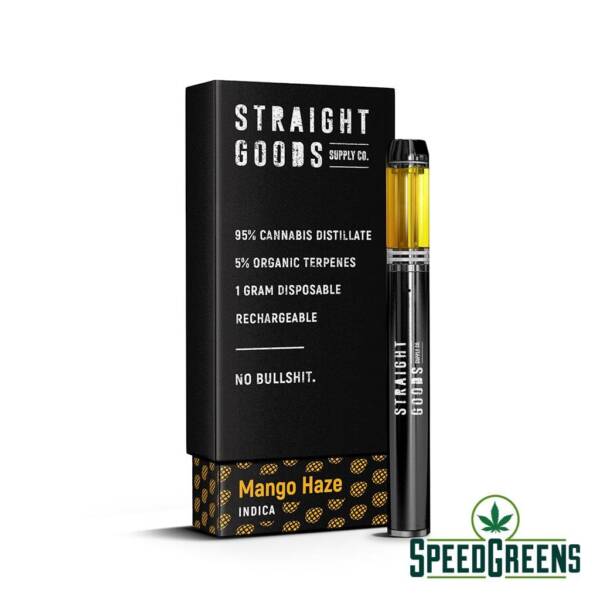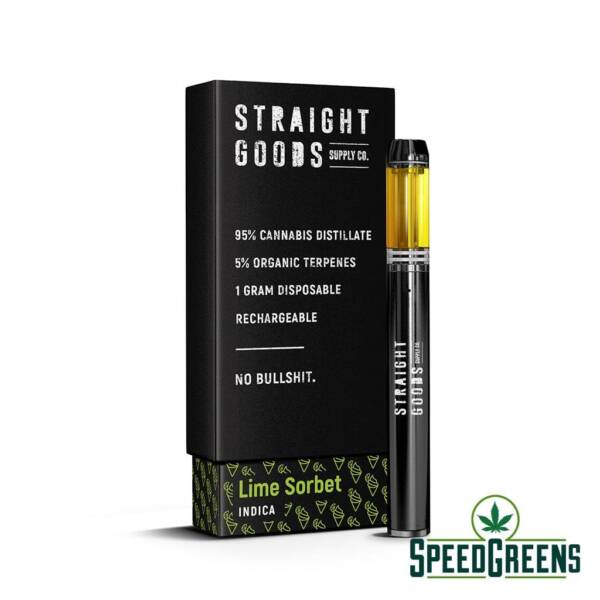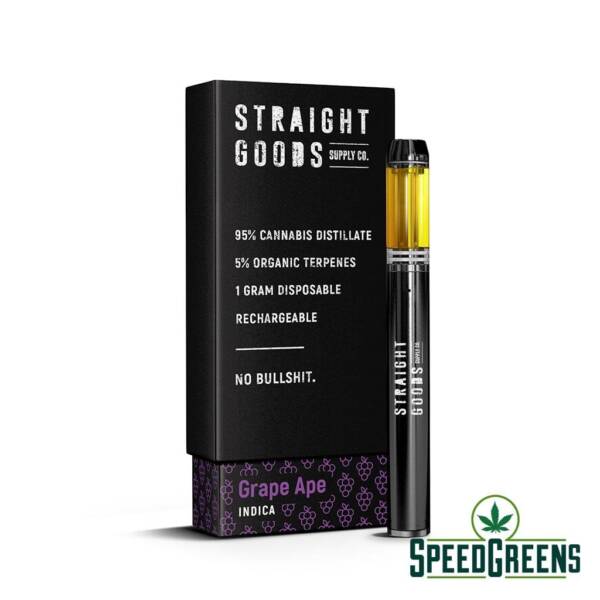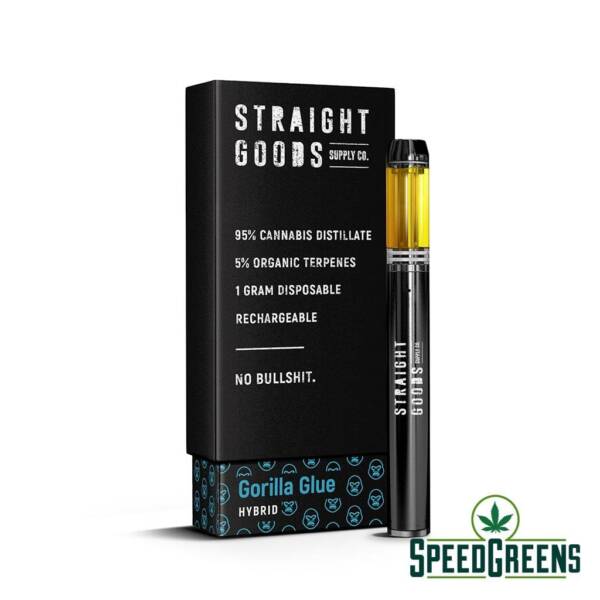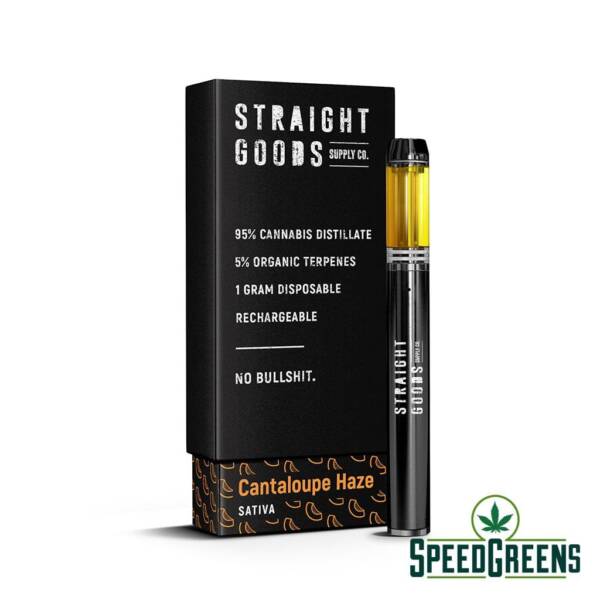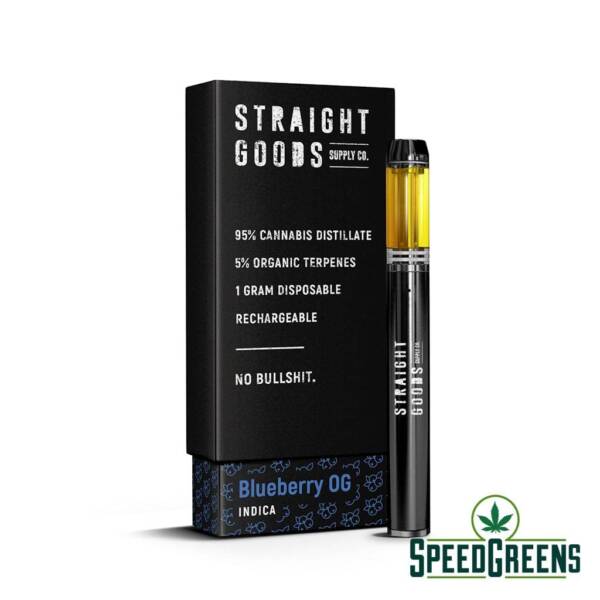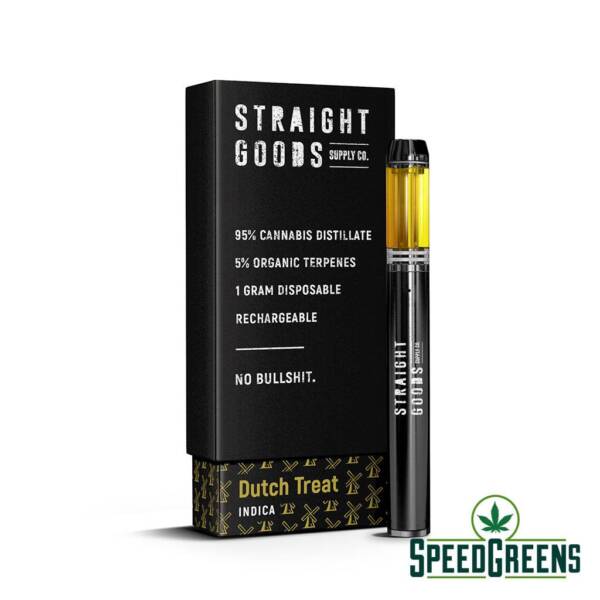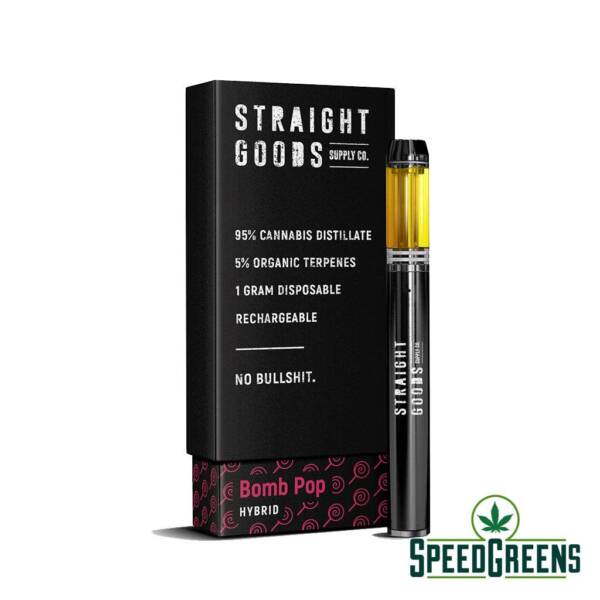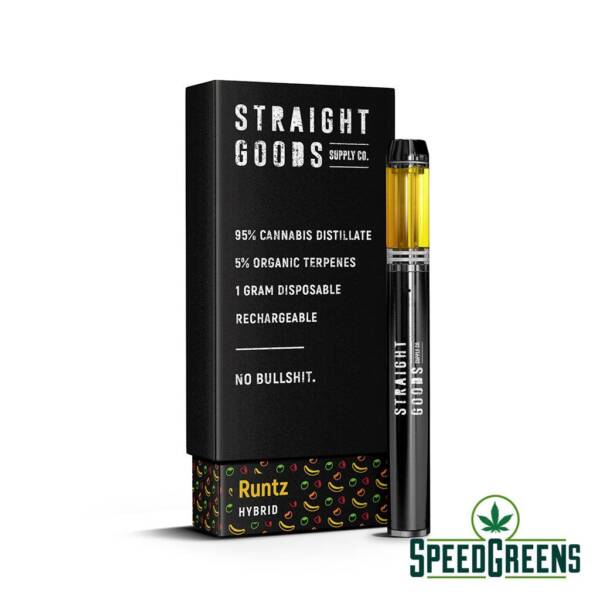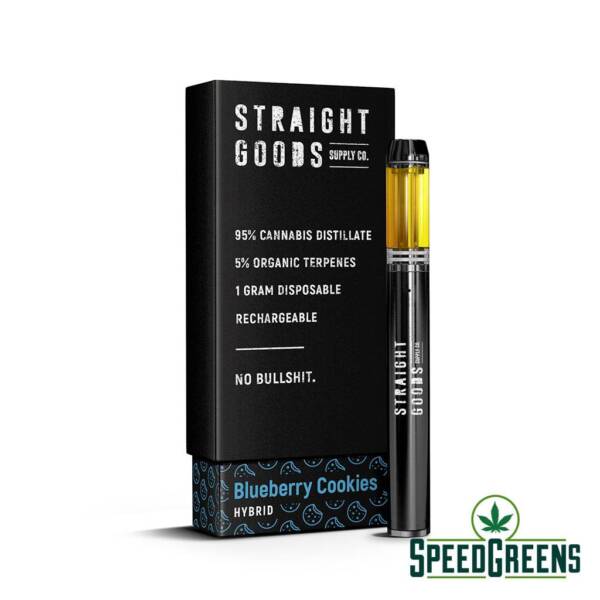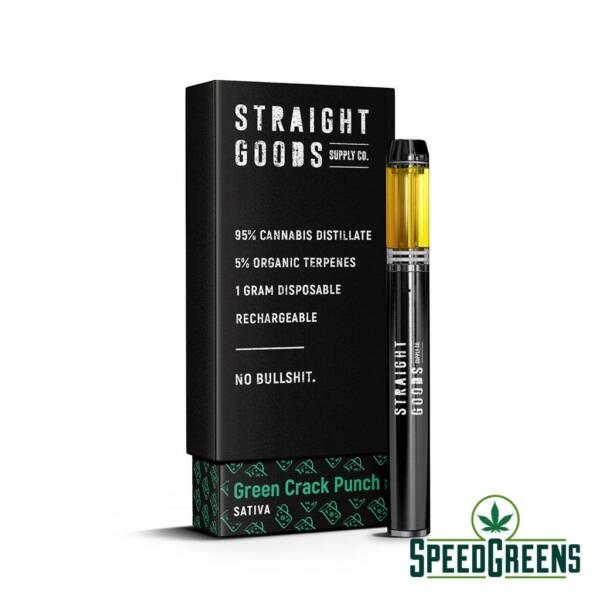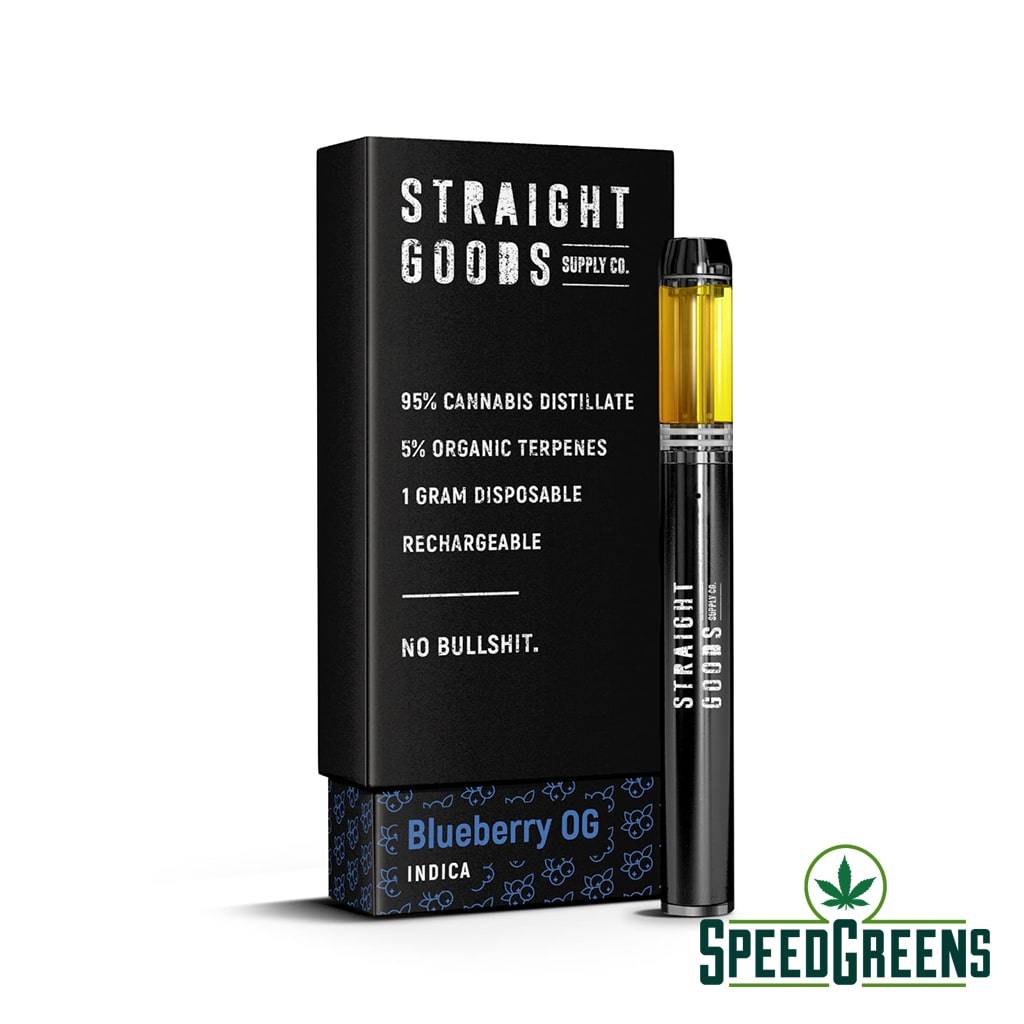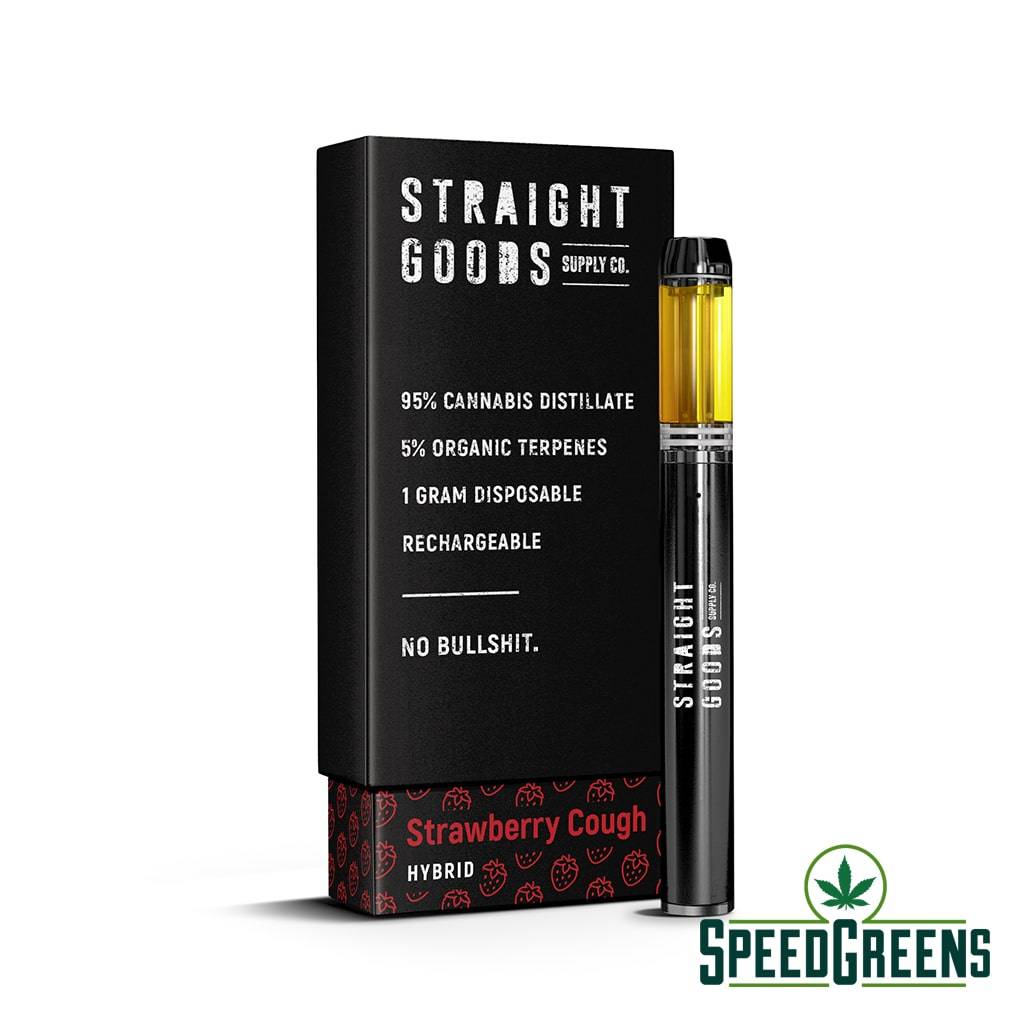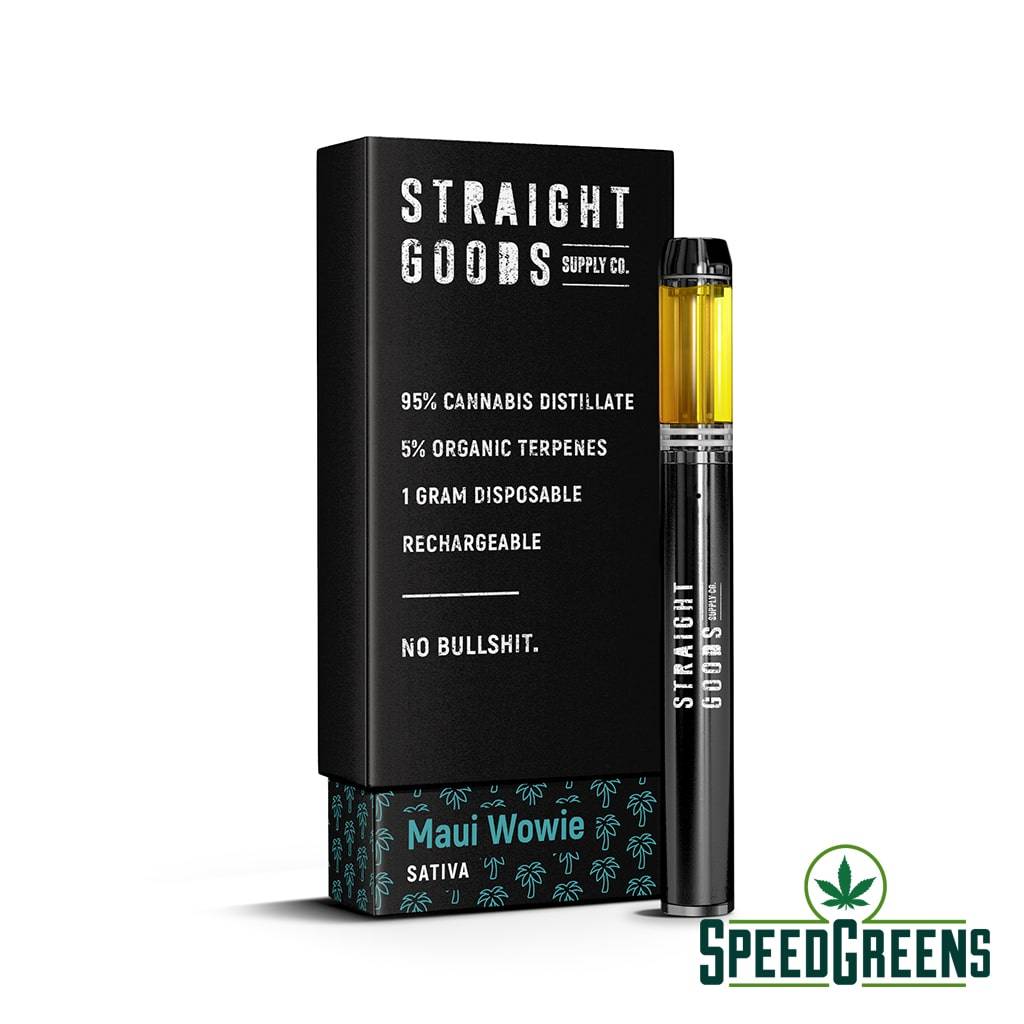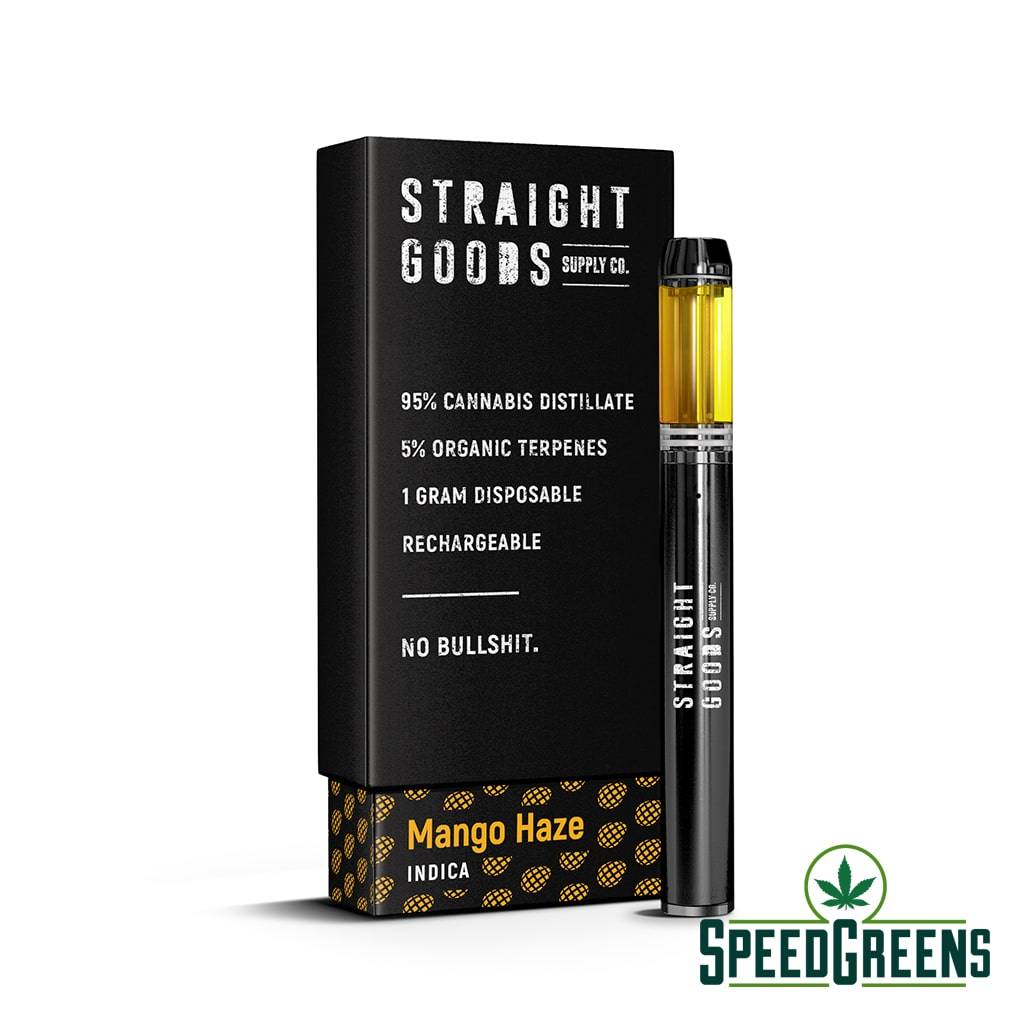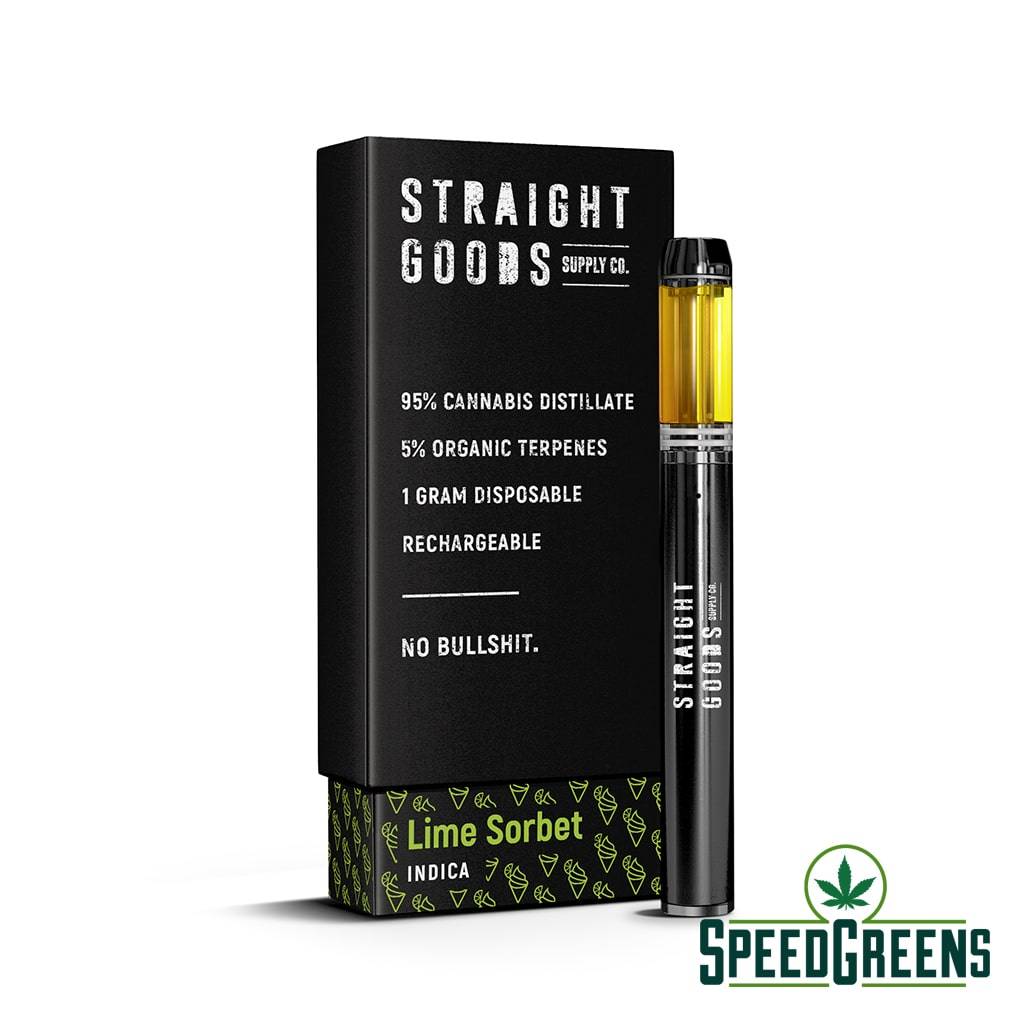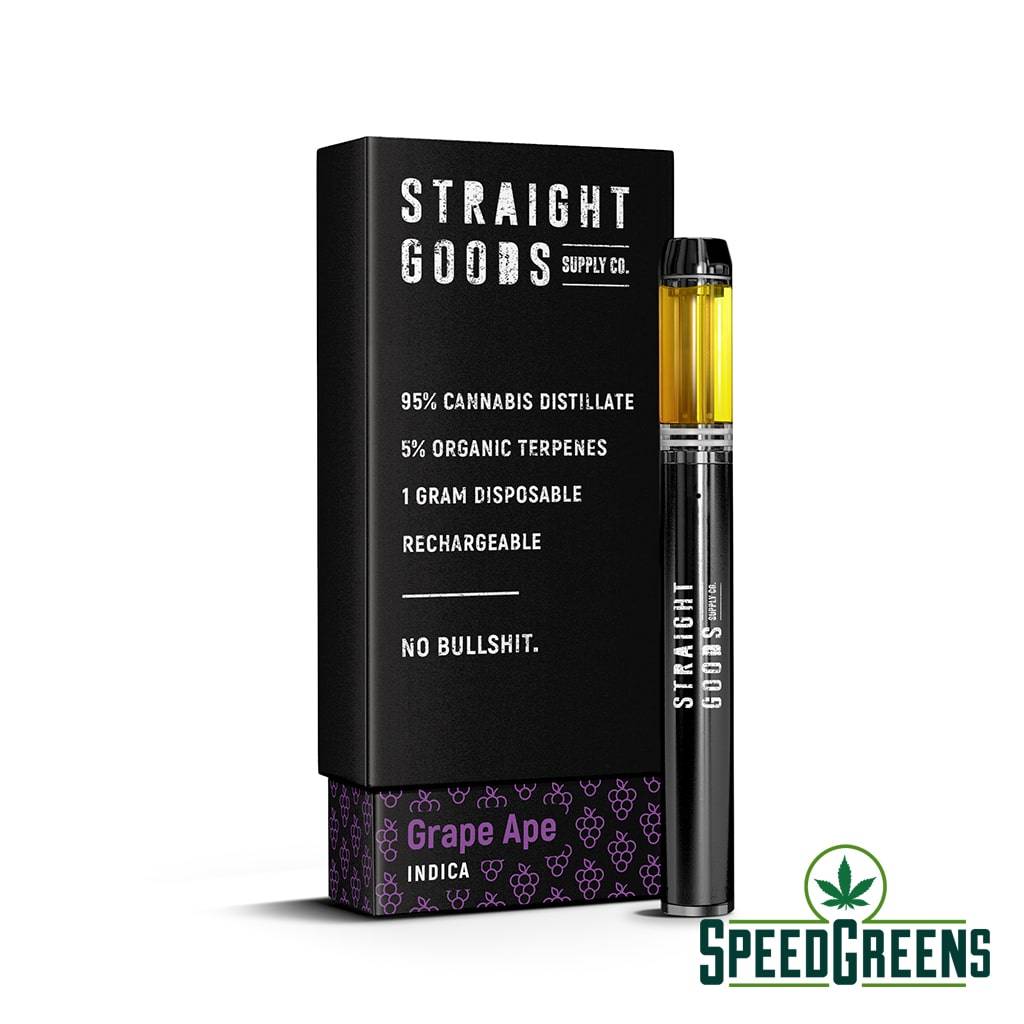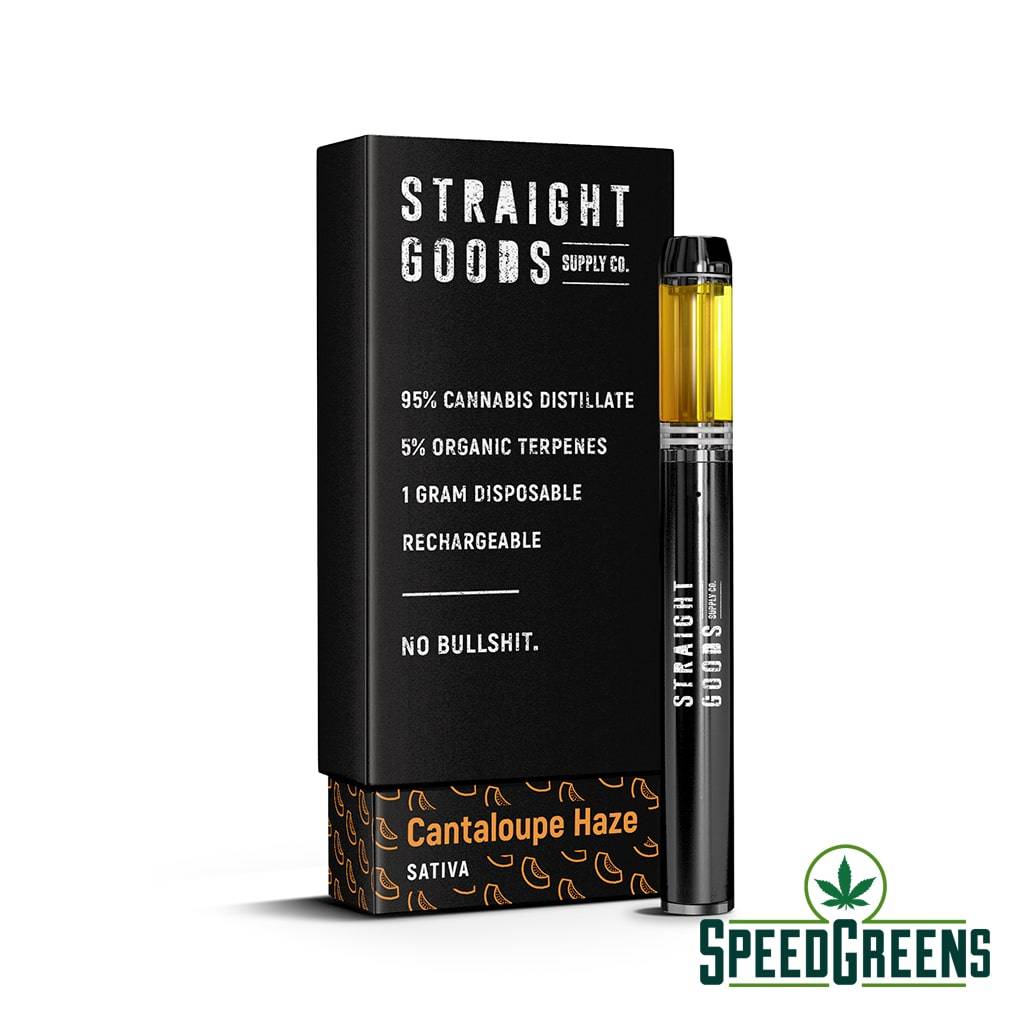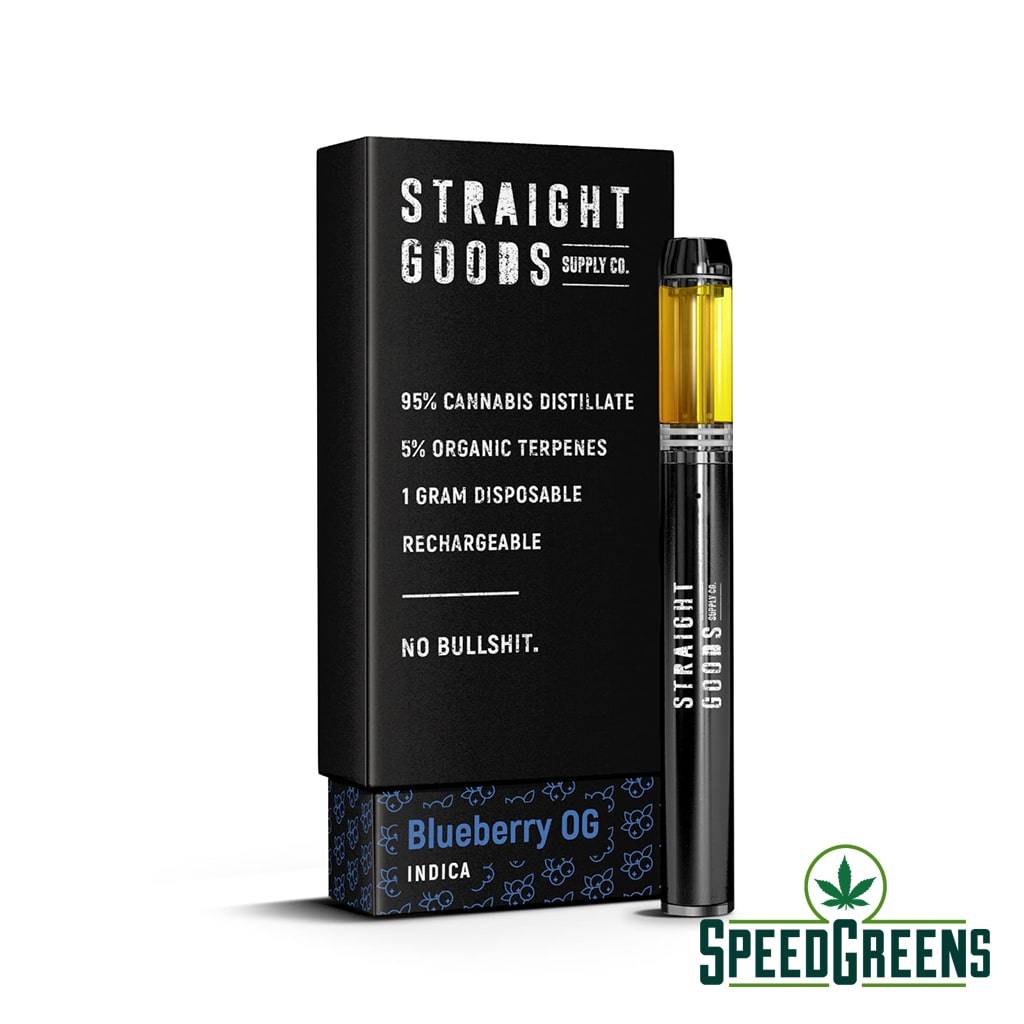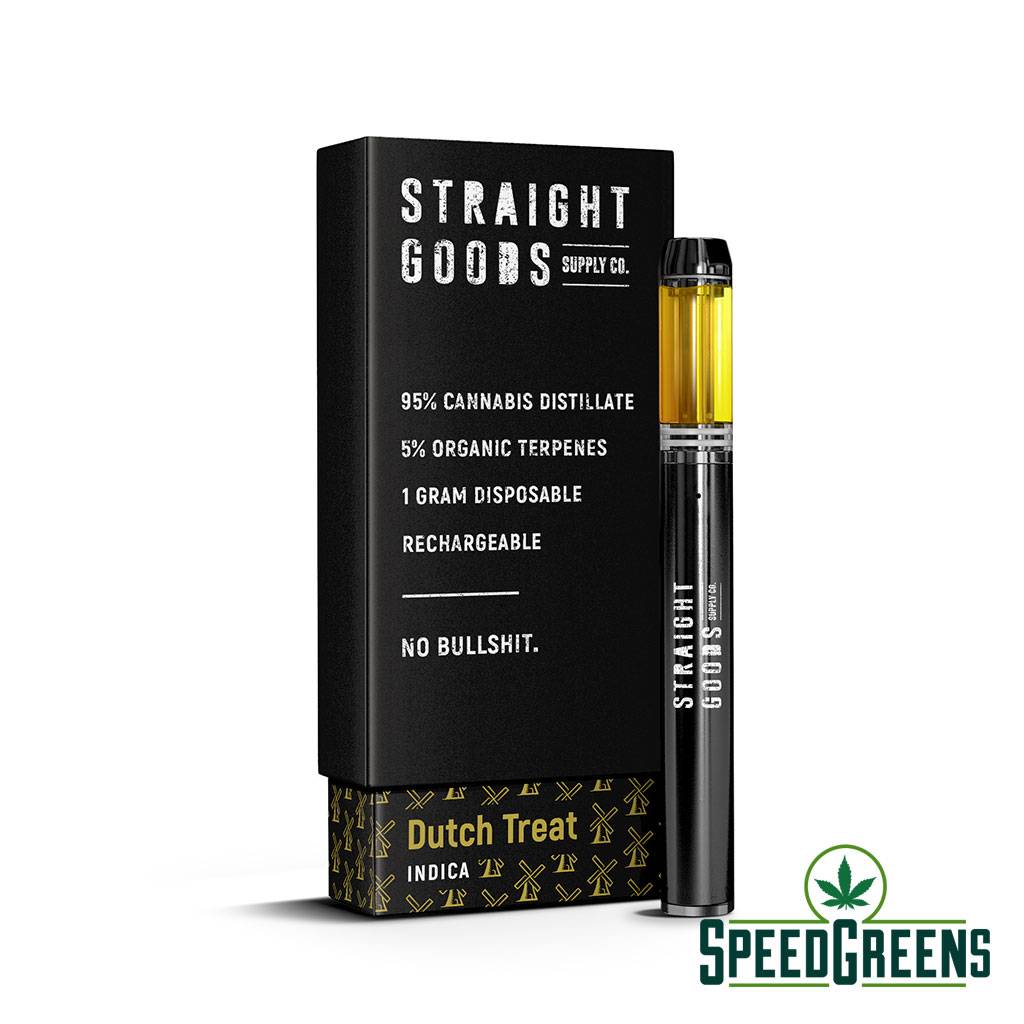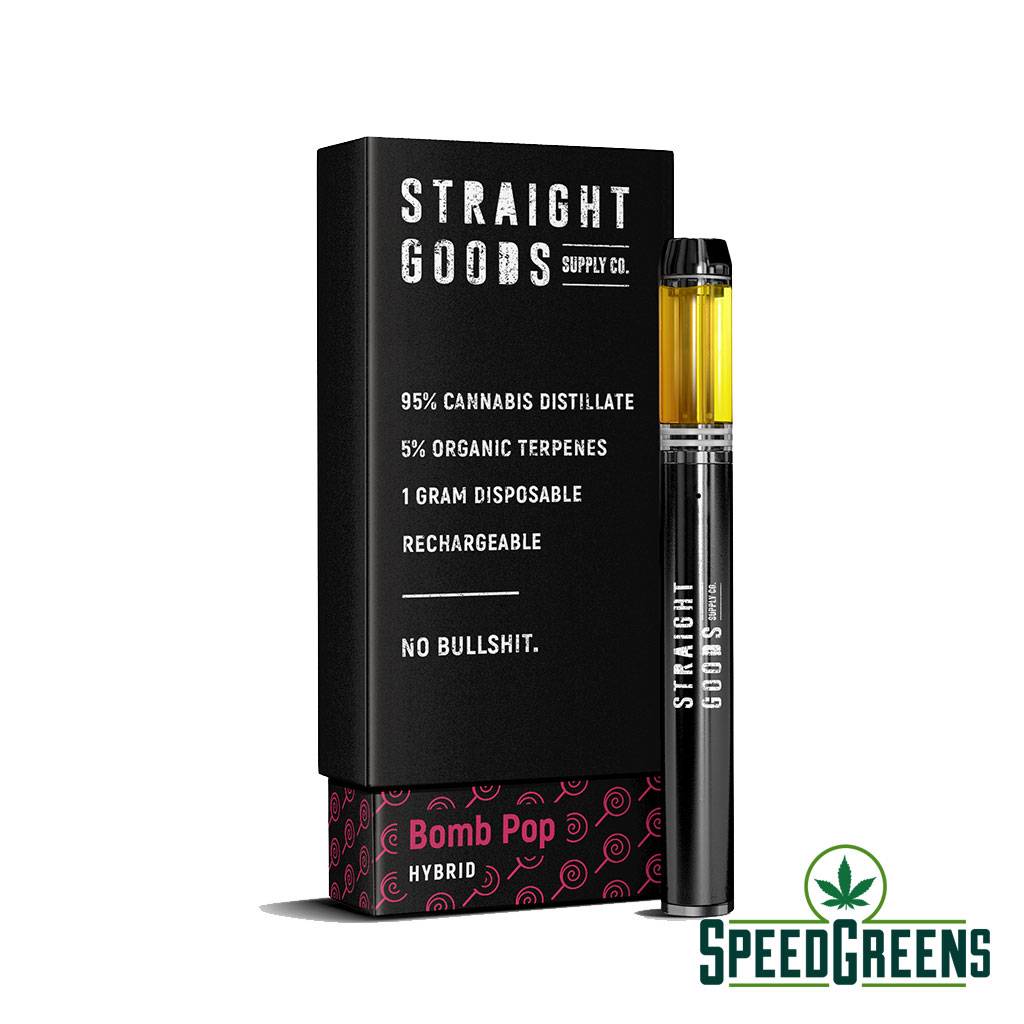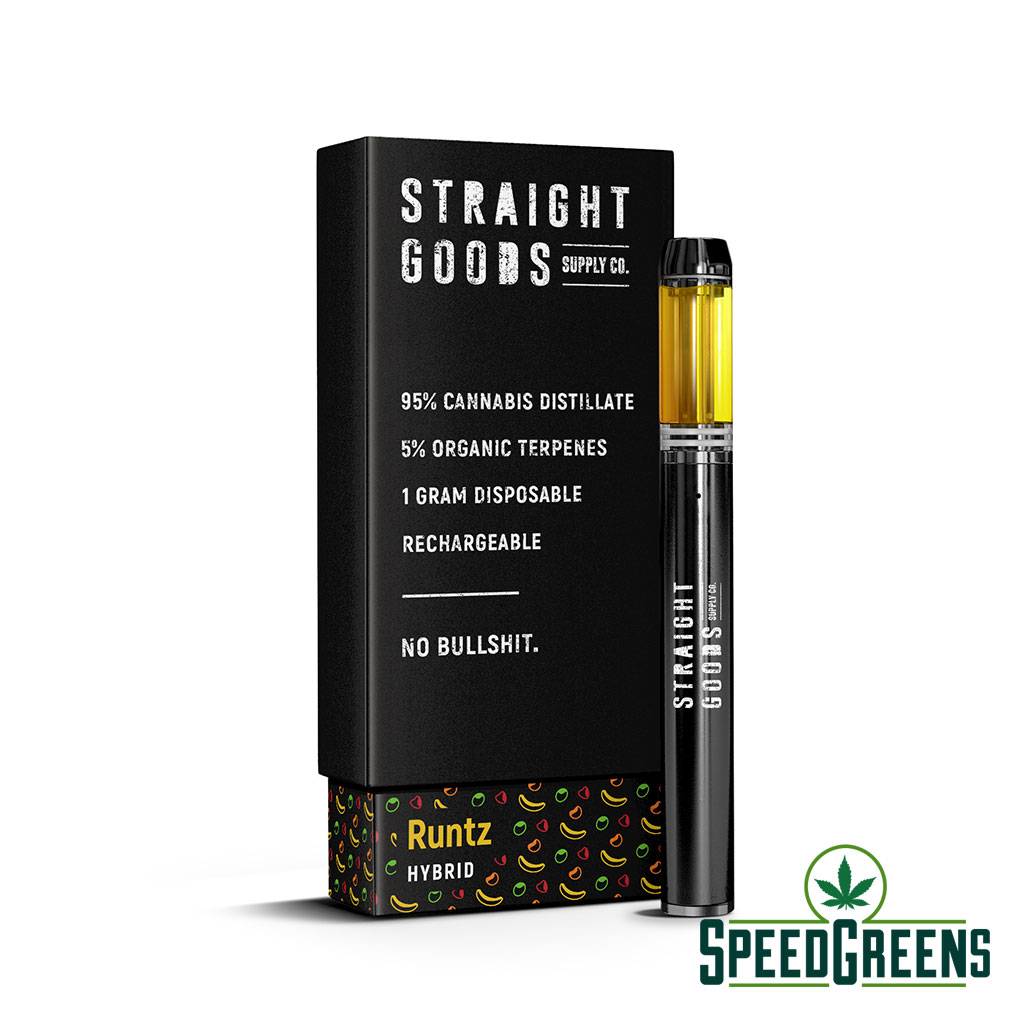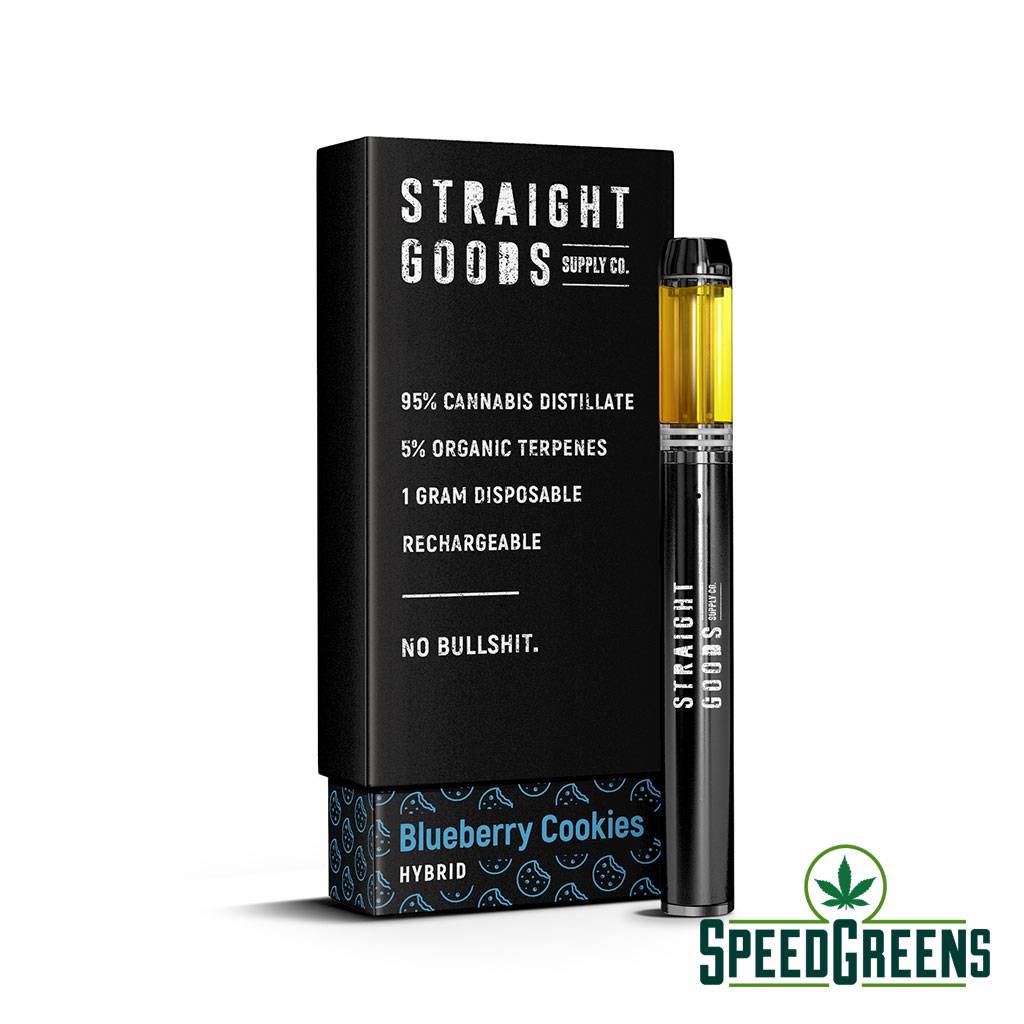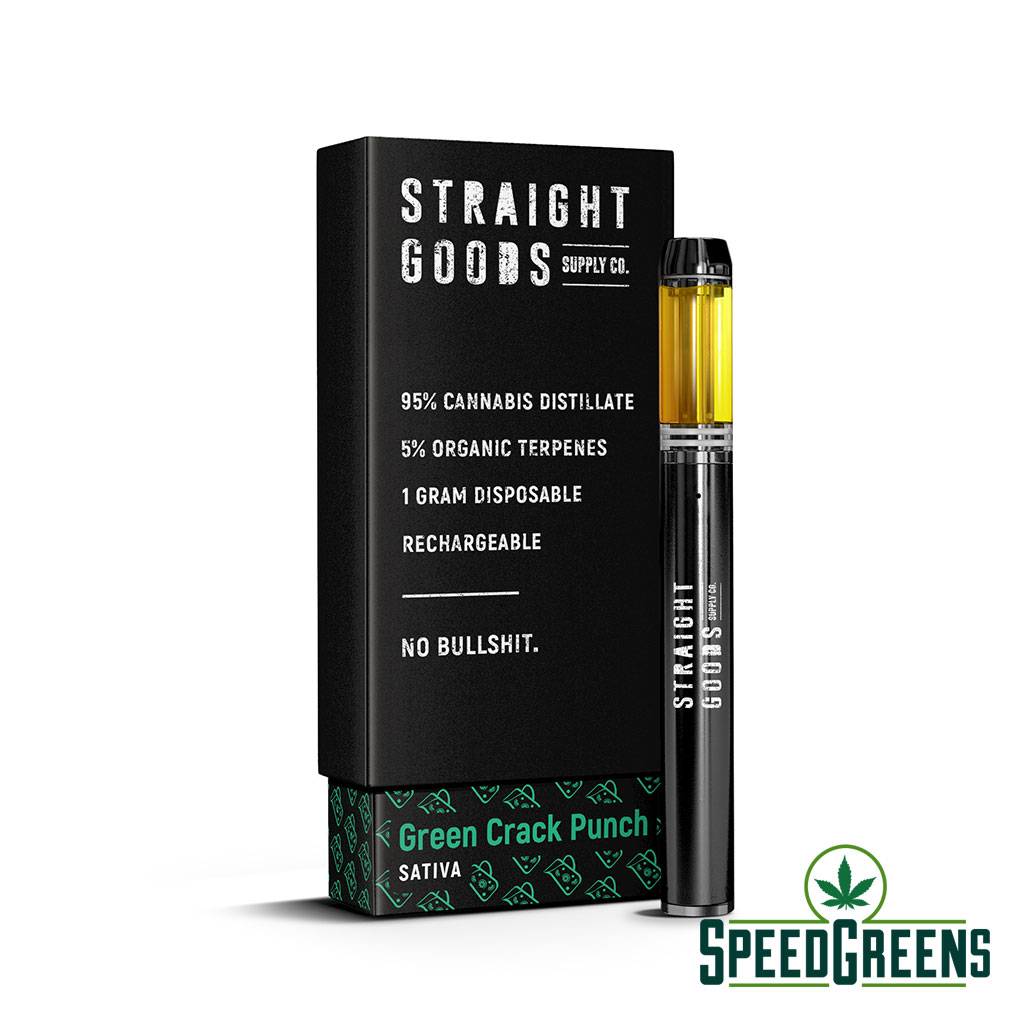 Straight Goods Supply Co. – Disposable Vape Pen (1g THC)
BEST PRICE

GUARANTEED SHIPMENT

DISCREET PACKAGING
Straight Goods Supply Co. Disposable Vape pens are the real deal:
1 Gram (1000mg) Vape Pens: 95% solventless distillate, 5% organic plant-based terpenes
Draw-activated
Adjustable airflow
Modern metal design
Strains: Blueberry OG, Cantaloupe Haze, Gorilla Glue, Grape Ape, Lime Sorbet, Mango Haze, Maui Wowie, Strawberry Cough, Master Kush
Propylene Glycol-Free, Vegetable Glycerin-Free, MCT Oil Free, Solvent Free, Organic Base
Description
Refer a friend
Reviews (9)
An excellent disposable vape pen; great for on the go!
Straight Goods vape pen offers a top-quality smoking experience from one of the best disposable vape pens in the industry. It is available as a sleek-looking vape pen filled with only the best cannabis distillate and organic aroma. You will enjoy a smooth, delicious smoke that will fill your lungs with joy and euphoria.
Need a quick fix before your hands are tied?
Few things are more impactful than this quality made weed vape pen!
Smoking with this weed vape pen delivers an organic dose of pure weed straight to your lungs. It can relieve anxiety, depression, appetite loss, chronic pain, and chronic fatigue. If you suffer from nausea or migraines, this disposable vape pen is for you. The whiff of prime-quality cannabis will fill the room and your lungs with a fantastic experience.
The healing effects of the disposable vape pen will be a sure feature
Release your discomfort and worries without any issues
As soon as you take a puff, the active cannabinoids will flood your brain with bliss. Its healing and joyful experience will turn into quick relaxation. We know indica strains loosen your mind and let you wind down. When your body feels calm, that's when the therapy begins. The psychotropic effects reach higher levels once you let it completely set in your system. Few things are as impactful as this disposable weed vape pen or concentrate vaporizer.
Take advantage of the draw-activated system and smooth intake
Every puff will be gas straight from the first puff to the last
The Straight Goods Disposable works on a draw-activated system. As you inhale from the tip, the device heats the distillate. When you exhale, it takes the vapor form. The device features an easy-to-use adjustable airflow to control the strength of each inhale. This all-in-one disposable vape pen is incredible for traveling, first-time vaping, or if you want to try out a new brand of THC oil. The versatility is second to none with this weed vape pen!
We Value Friendship, and It Starts with Sharing
Are you looking to provide your friends with the same benefits you enjoy?
Look no further! It only requires a simple step-by-step process that takes less than 5 minutes! You earn points that you can use in the shop, and they can benefit from the fantastic selection we provide. It's a win-win situation, so don't hesitate.
Go to "My Account" at the top of the page. If you haven't created an account, we highly suggest it! You can find the referral link section below your profile.

Input a page URL which you want to refer and click "Generate Referral Link."

It will generate a link according to the date of your request. You can also click the social links for Facebook, Twitter, or Whatsapp to create a link to those applications.
Copy the URL (or click on the "Copy Link" box beside the link) and share the link with family, friends, and loved ones!

When your friends and loved ones click the link, you will be awarded 625 Speed Pass Points (after a complete purchase), which you may use towards any of our products! Because your friends are doing you a favor, they can reap more benefits as they will receive a unique coupon code worth $25. This sign-up bonus will help them with more purchases in our shop! If you have any questions or concerns, let us know, and we will be happy to help.