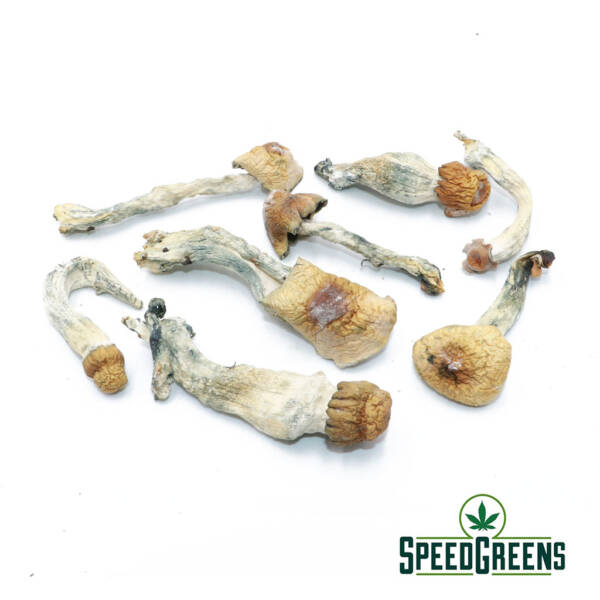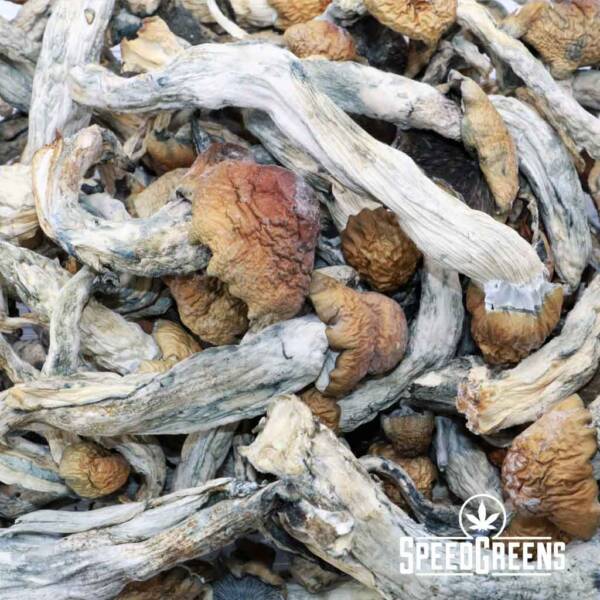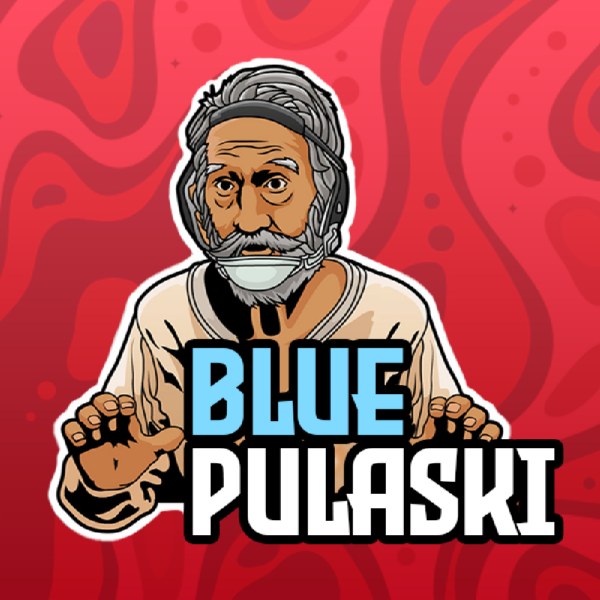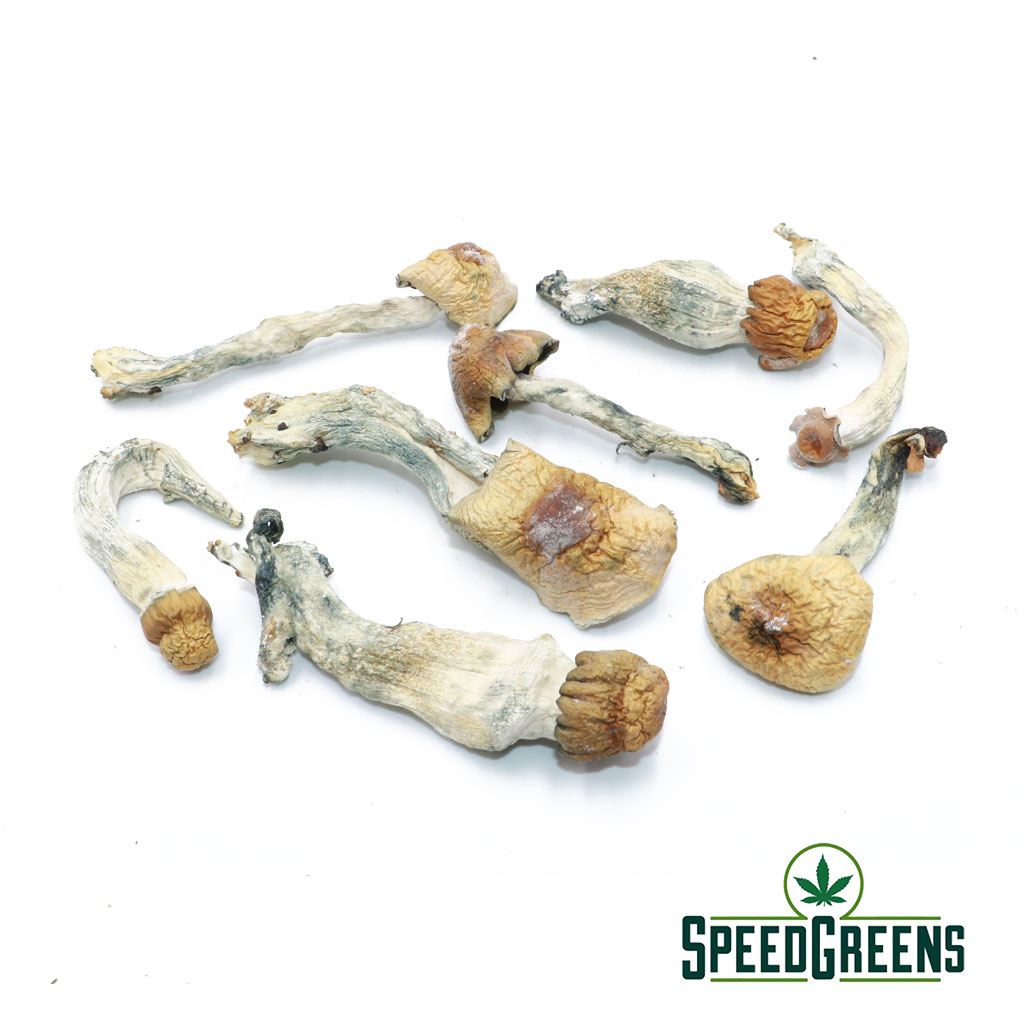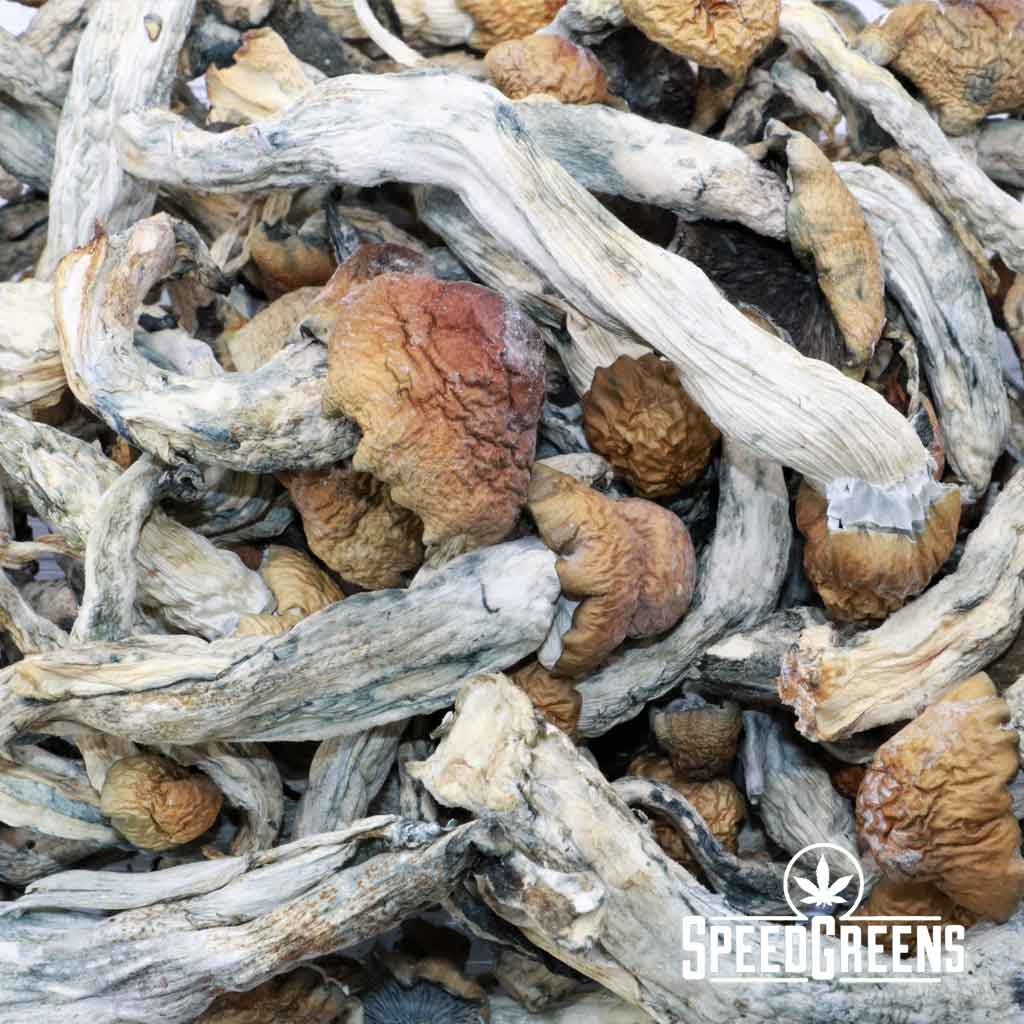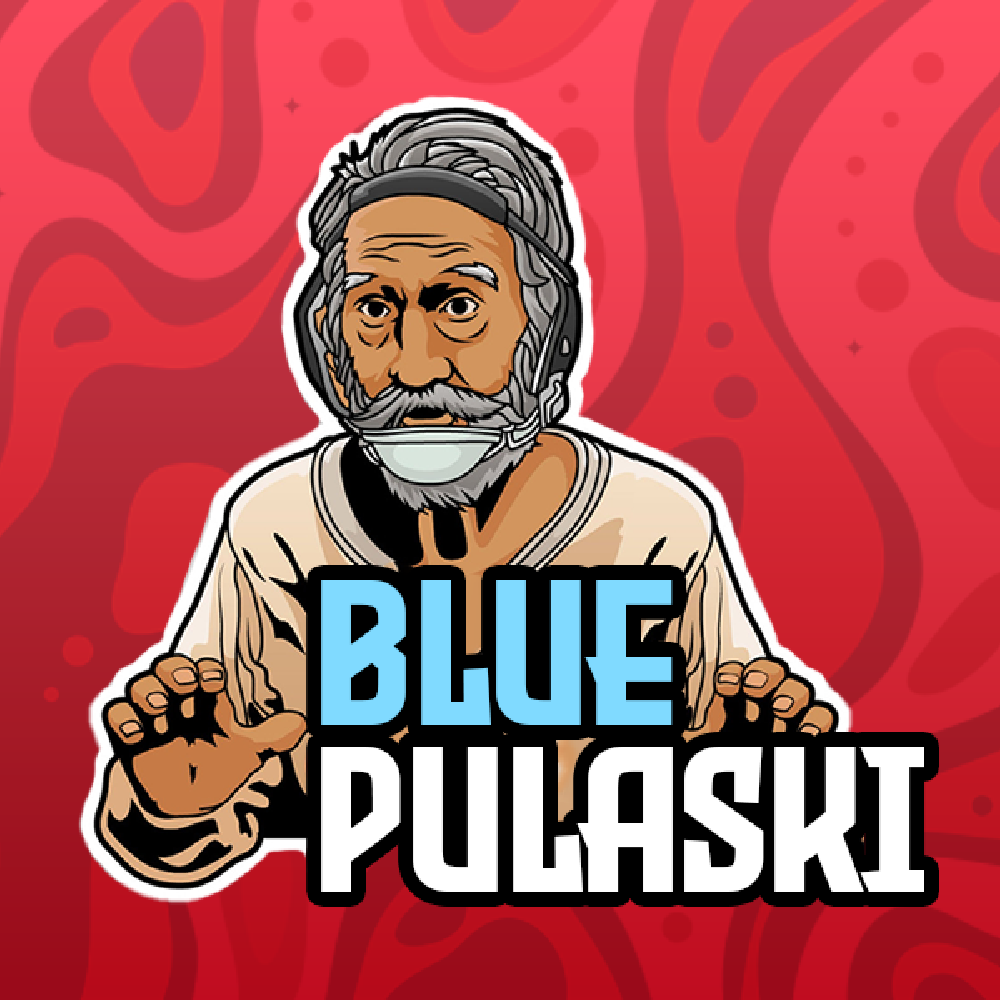 Blue Pulaski Magic Mushroom (EXOTIC)
BEST PRICE

GUARANTEED SHIPMENT

DISCREET PACKAGING
GENERAL DOSAGE GUIDE:
Microdose – 0.1g – 0.3g
Beginner – 0.3g – 1g
Average – 1g – 2.5g
Experienced – 2.5g – 3.5g+
Effects begin between 10 to 40 minutes after ingestion and can last between 3 and 6 hours, depending on the dose and the individual. Like all tryptamines, psilocybes often cause what has been called "the mushroom yawns" which increase markedly as one begins to peak, however, the feeling in the rest of the body is energetic, not tired. Users can expect a wide variety of possible effects and sensations, from the mystical, euphoric and revelatory to the hyperspatial and mind-altering observational. At doses over 3 grams, some users report experiencing warping of the visual field, and Dali-esque melting objects, and other possible effects include time distortion, hallucinations both when eyes are closed or open, and synesthesia (i.e. "seeing" sounds and "feeling" colours). Remember to stay hydrated, especially if you're outdoors or doing activities like dancing, and try sipping some honey ginger tea to counteract any possible nausea during the come-up. Do not use if pregnant and do not mix with other drugs or alcohol.
Description
Refer a friend
Reviews (1)
Blue Pulaski is a psilocybe cubensis strain that will leave you nothing but blue
BLUE PULASKI is a hybrid between Melmac and Blue Meanie, which inherits the best traits from each of its genealogical parents. Spores Lab's Master Grower has personally developed this variety, choosing our best isolates of Melmac and Blue Meanie, and refining the resulting hybrid for nearly an entire year!
The Blue Meanie variety is thought to have originated in southeastern Australia. It's name is derived from the vivid blue bruising which appears when the fruiting body is touched. This bruising is also an indicator of its elevated concentrations of psilocybin and psilocin.
The Melmac magic mushroom variety is thought to be a variant/mutation of Penis Envy, and some people even claim that Melmac is the original Penis Envy (the consensus in the mycology community is that PE originated either from an Amazon specimen, or possibly a Melmac specimen). Judging by the aesthetic characteristics of Melmac fruiting bodies, it is apparent that this variety definitely shares some lineage with Penis Envy.
The BLUE PULASKI variety consistently produces large, dense and beautifully bruised mushrooms, which are also above average potency. The name was chosen as it will provide you with the same feeling of bliss that Blue Pulaski felt when he passed :)
Connect with your inner self with this psilocybe cubensis strain
Soothe your mind with the benefits of Blue Pulaski
Blue Pulaski makes the ideal housemate for relaxing or engaging in creative activities. Picking up the pen or instrument will make it simple for you to get inspiration. Instead, the deep relaxation that comes with Blue Pulaski will enhance lounging on the couch, balcony, or in the backyard. You merely need to keep in mind to dose slowly. Because of its strength, Blue Pulaski magic mushrooms are simple to overdo.
Get ready to see shapes and colors with this psilocybe cubensis strain
This strain will take you on a wild roller coaster ride
To truly believe in Blue Pulaski miracle mushrooms, one must try them. These mushrooms' raw strength produces tremendous visual stimulation. You can anticipate geometric patterns, more vibrant colours, breathing effects, and much more, even at lesser doses. The uplifting exhilaration this strain produces, though, is what makes it unique. No matter where you are or what you are doing, you will experience utter astonishment and awe.
A beautiful psilocybe cubensis that's amazing inside and out
A highly potent strain you're going to keep coming back for
A really attractive variety is called Blue Pulaski. Whether the mushrooms are fresh or dried, they're guaranteed to draw some attention. In general, the strain resembles its parent Melmac strain. This indicates that the mushrooms are enormous and spread out widely. Its most distinctive feature is its wavy tops, which give it a beautiful and distinctive appearance. The mushrooms resemble Blue Meanies more after drying. That's because the mushrooms' high potency results in significant bruising. On dried mushrooms, bruising appears as blue lines or stains. Unsurprisingly, all magic mushrooms bruise. However the mushroom can appear bluer the more psilocybin it contains.
We Value Friendship, and It Starts with Sharing
Are you looking to provide your friends with the same benefits you enjoy?
Look no further! It only requires a simple step-by-step process that takes less than 5 minutes! You earn points that you can use in the shop, and they can benefit from the fantastic selection we provide. It's a win-win situation, so don't hesitate.
Go to "My Account" at the top of the page. If you haven't created an account, we highly suggest it! You can find the referral link section below your profile.

Input a page URL which you want to refer and click "Generate Referral Link."

It will generate a link according to the date of your request. You can also click the social links for Facebook, Twitter, or Whatsapp to create a link to those applications.
Copy the URL (or click on the "Copy Link" box beside the link) and share the link with family, friends, and loved ones!

When your friends and loved ones click the link, you will be awarded 625 Speed Pass Points (after a complete purchase), which you may use towards any of our products! Because your friends are doing you a favor, they can reap more benefits as they will receive a unique coupon code worth $25. This sign-up bonus will help them with more purchases in our shop! If you have any questions or concerns, let us know, and we will be happy to help.