By purchasing this product, you can earn points based on a percentage of cart total. You will come to know the earn points information once you add the product to cart.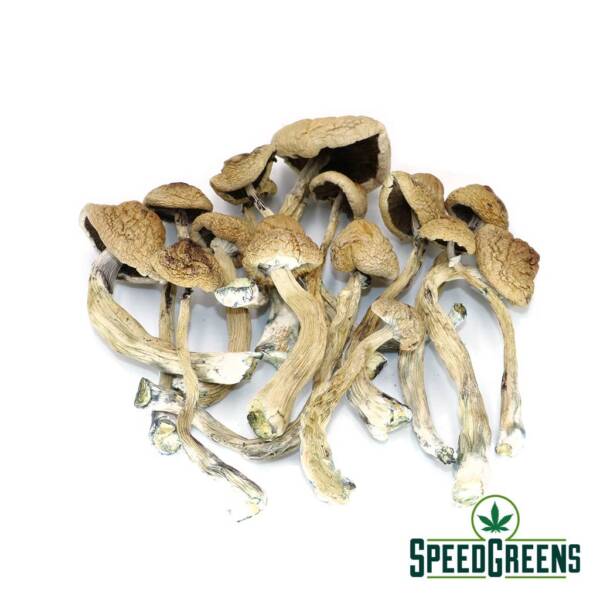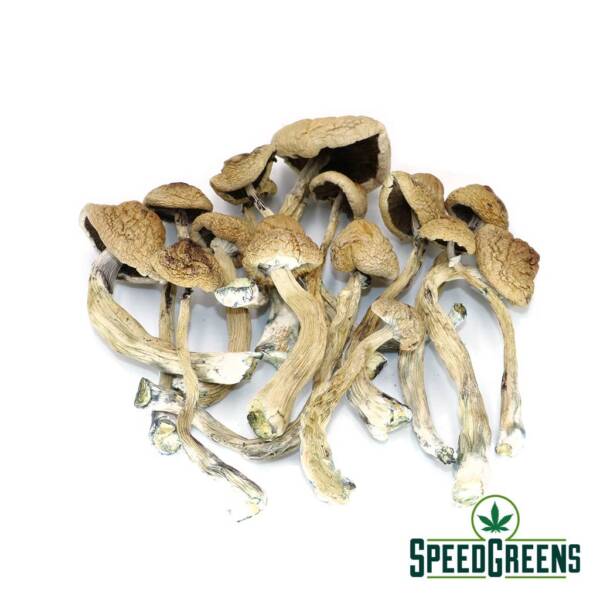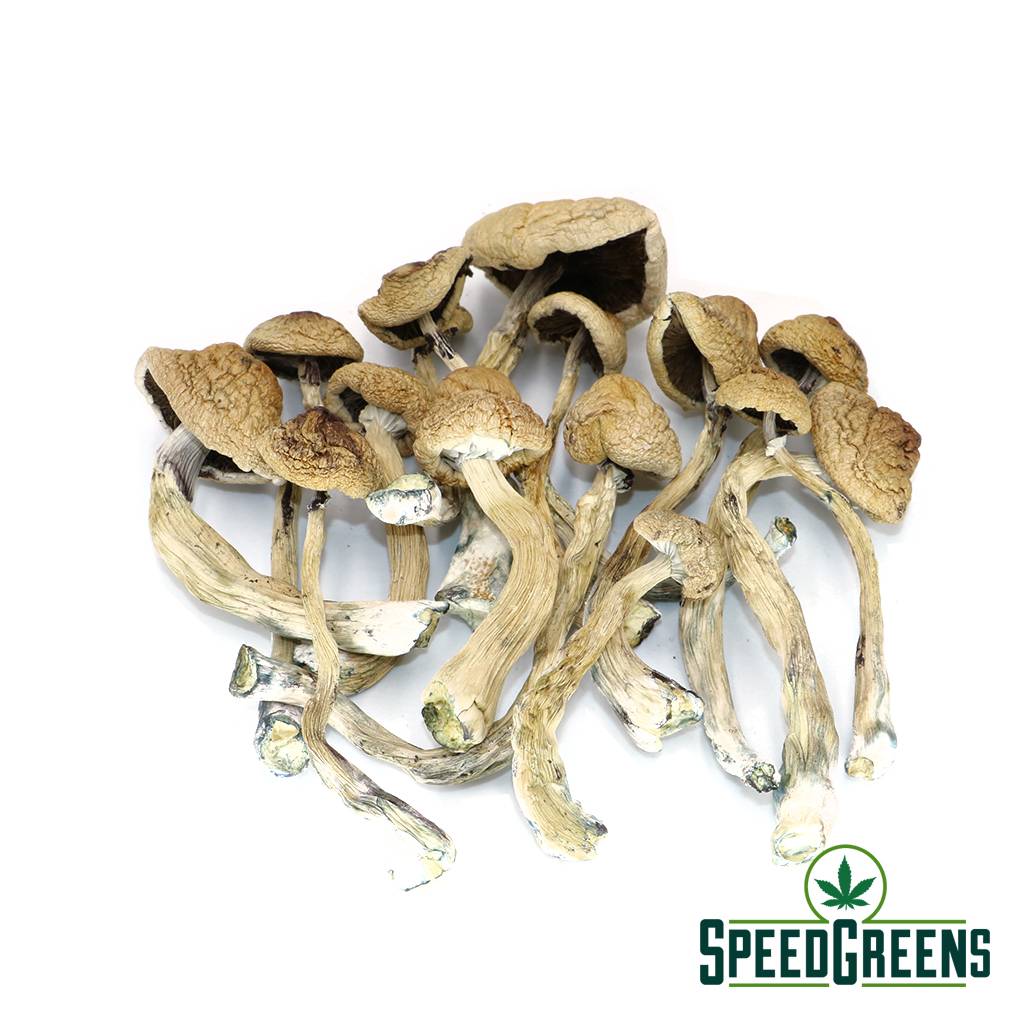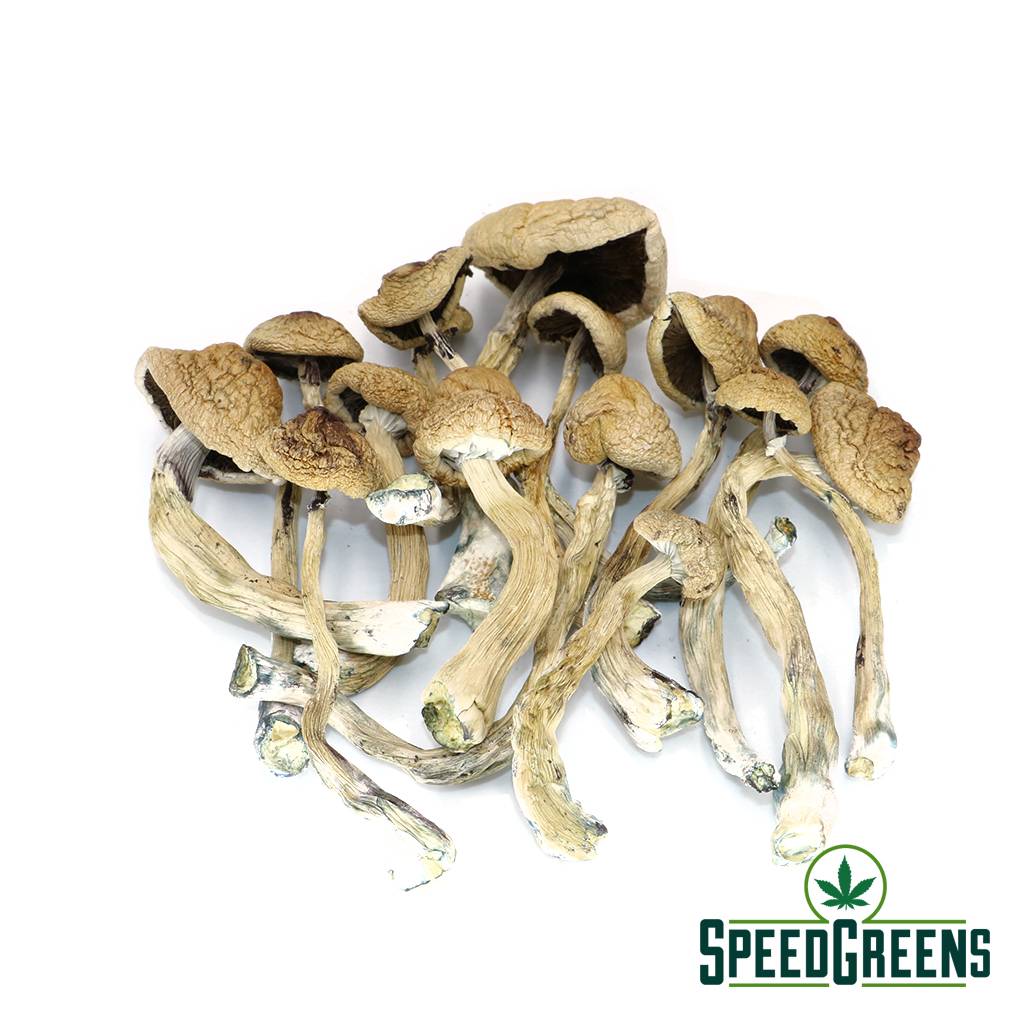 Blue Meanies Magic Mushrooms
BEST PRICE

GUARANTEED SHIPMENT

DISCREET PACKAGING
Blue Meanies are a potent exotic strain of psilocybe cubensis, the name Blue Meanie is also used to describe a strain called Psilocybe Cyanescens. Despite the name, it is renowned for producing uncontrollable laughter, euphoria, synesthesia, physical energy, visual stimulation, vibration felt throughout the body, and feelings of contentedness. It is one of the most popular cubensis strains due to the versatility of its application, and the increased potency that has been "bred" into the genetic over generations of isolation.  After consuming Blue Meanie mushrooms you will feel your mood enhanced with euphoria and excitement. Depending on the dosage you will experience mild to intense visual enhancements. Things may seem like they are breathing, the nature around you will feel more alive and you will find yourself in introspective thought.
The Blue Meanie strain is thought to have originated in southeastern Australia, its name is derived from the vivid blue bruising which appears when the fruiting body is touched. This bruising is also an indicator of its elevated concentrations of psilocybin and psilocin.  Its visual characteristics are typically medium/large fruiting bodies with thick, dense stems and a golden caramel to tan, often white speckled cap. This strain has moderate sporulation, moderate yield, and above-average potency.
*Blue Meanie is also a common name for Panneolus Cyanscens (a different mushroom species) This product is a Psilocybe Cubensis strain*
Experience potent mushroom strains of psilocybe cubensis
The moniker Blue Meanie mushroom is part of an exotic strain called psilocybe cubensis. Blue Meanies are also described as a strain called Psilocybe Cyanescens. The Blue Meanie strain is believed to have originated in southern Australia, and its name comes from the bright blue bruise that emerges when the fruiting body is touched. The presence of high psilocybin and psilocin concentrations is also indicated by the bruises. Medium or large fruiting bodies with strong, robust stems and a golden caramel to tan, frequently white speckled top are common visual traits.
Mushroom strains with euphoric benefits to seize the day
Known for its vast benefits which can be felt throughout the body
Blue meanie mushroom is known for causing excessive laughing, euphoria, synesthesia, physical energy, visual stimulation, bodily vibrations, and feelings of contentment, despite its name. The Blue Meanie mushroom will keep you grounded and let you experience an ease of mind. You'll remember the feeling and experience as your body and mind drift to your own little world. These mushroom strains have above-average potency, moderate sporulation, and moderate yield. Consume them in their dried form or mix them in food, drinks, or edibles.
Experience the effects of these potent mushroom strains
Magic mushroom with euphoric effects that can help you boost your mood
When you consume Blue Meanie mushroom, you will experience feelings of pleasure and energy. Visual benefits range from minor to strong, depending on the dose. Things will appear to be breathing, the environment will feel more alive, and you will be drawn into an introspective meditation. These mushroom strains have demonstrated promising benefits in the treatment of depression and fear, in addition to addiction.
Perceptual, cognitive, emotional, and ego breakdown are all examples of psychic and somatic impacts of magic mushrooms. Affect stimulation, hypnagogic experiences, changes in temporal perception, dreams, introspection, illusions, and synesthesia are some of the psychic side effects. Slowed/accelerated heartbeat and increased/decreased reflexes are some of the experiences you'll get with blue meanie mushrooms.
Know more about popular Cubensis mushroom strains
Blue Meanie mushroom is specifically bred for enhanced potency and effectiveness
People have been utilizing psychedelics behind mushroom strains for recreational and religious purposes for thousands of years. The Florentine Codex, compiled between 1529 and 1579, is the first recorded record of their use. Because of the flexibility of its applications and the enhanced potency that has been "bred" into the genome during decades of isolation, it is one of the most popular cubensis strains. Given this fact, many users enjoy countless benefits from this popular strain. Psilocybin works by attaching to the serotonin receptors in the brain. Although it's unclear how this binding impacts the brain, investigations have discovered that the medication has other brain-communication-related effects. So, buy blue meanie mushroom today!