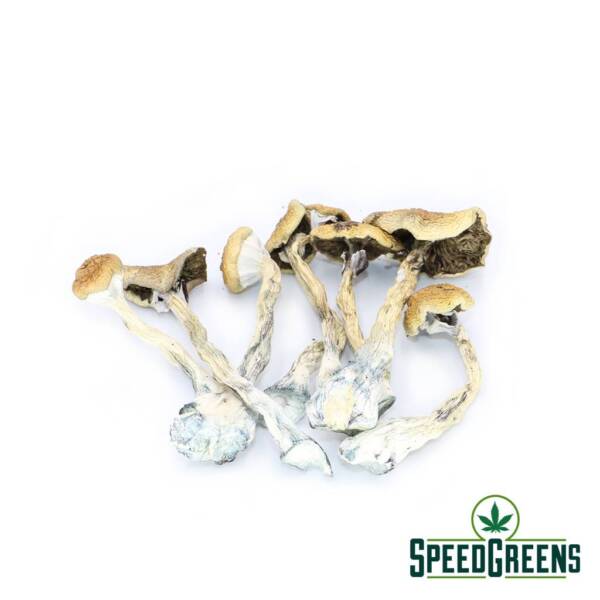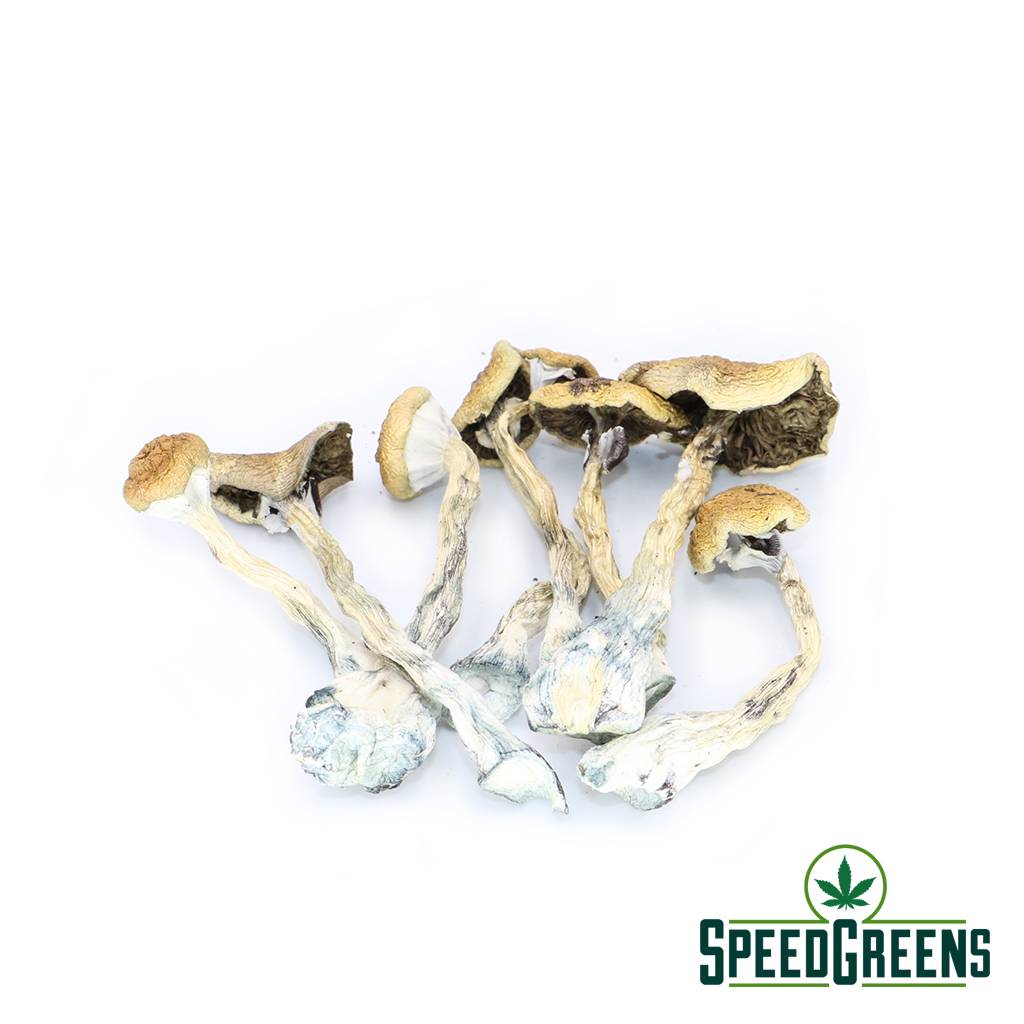 Wavy Z Caps (Psilocybe cyanescens) – Magic Mushrooms
BEST PRICE

GUARANTEED SHIPMENT

DISCREET PACKAGING
Wavy Z Caps Magic Mushrooms, also often referred to as Psilocybe cyanescens are a species of potent shrooms that grow on wood chips in the wild. These magic mushrooms are characterized by their wavy caramel caps. This magic mushroom is an aggressive species that grow during the cold winter months in the Pacific Northwest.
Consuming Wavy Caps will provide a wondrous visual enhancements and heightened sensations. Widely cultivated and collected for recreational use by a global population of adventure-seekers. Effects of ingestion include wondrous visual enhancements, heightened sensations, cyclical and often "swelling" feelings of ecstasy, euphoria and connection to place, people, nature, time, and the universe.
Description
Refer a friend
Reviews (5)
Magic mushrooms with an unforgettable and euphoric high
Wavy Z Caps Magic Mushrooms, also known as Psilocybe cyanescens, are a strong kind of magic mushrooms that grow in the wild on wood chips. The wavy caramel tops of these magical mushrooms are what distinguishes them. This magic mushroom is an aggressive species that grows in the Pacific Northwest during the harsh winter months. Buy shrooms online now at Speed Greens! 
Buy shrooms online for safe magic mushrooms
The Wavy Z Caps can be a safe shroom with a much safer potency than others
Psilocybin is safe and easy to use, however, is not without risk. Nausea is the most prevalent negative side effect. Anxiety is also prevalent and may be severe—though the risk of having an anxious trip can be lowered by only consuming magic mushrooms in a peaceful, pleasant state of mind and in a secure, tranquil environment. The sensory distortions and strange ideas that psychonauts desire can be a severe problem for someone who didn't mean to trip in the first place. To be clear, magic mushrooms are not a miraculous drug that can cure you of your addiction. Rather, psilocybin works to cure addiction by forming new neural connections that might potentially override previous habits.
Get heightened feelings from the Wavy Z magic mushrooms
Upon intake, get to experience a visual rollercoaster ride of thoughts and emotions
Once Wazy Z is ingested, you'll experience wondrous visual enhancements and heightened sensations. A global community of adventurer seekers cultivates and collects the magic mushrooms for recreational purposes. Amazing visual upgrades heightened senses, cyclical and frequently "swelling" emotions of pleasure, euphoria, and connectedness to place, people, nature, time, and the cosmos are all effects of ingestion. Magic mushrooms are known to cause "mushroom yawns," which become more noticeable as one approaches peak. The rest of the body feels active rather than sleepy during this experience and you'll find yourself smiling for no reason at all. Consume the dried mushroom by mixing them with your favorite foods, drinks, capsules, or edibles!
Magic mushrooms with a unique appearance and origin
An indigenous plant in the Pacific Northwest with a bit of uniqueness
The Wavy Z is a unique mushroom strain that is distinguished by its wavy caps and slender stem. They are really one of the very few strains of magic mushrooms considered indigenous to the Pacific Northwest. Wavy Z Caps Magic Mushrooms, also known as Psilocybe cyanescens, is a potent mushroom that grows in the wild on wood chips during the harsh winter months. The wavy caramel tops make them stand out from all other types of magic mushrooms. Get a unique high from Wavy Z when you buy shrooms online today from Speed Greens!
We Value Friendship, and It Starts with Sharing
Are you looking to provide your friends with the same benefits you enjoy?
Look no further! It only requires a simple step-by-step process that takes less than 5 minutes! You earn points that you can use in the shop, and they can benefit from the fantastic selection we provide. It's a win-win situation, so don't hesitate.
Go to "My Account" at the top of the page. If you haven't created an account, we highly suggest it! You can find the referral link section below your profile.

Input a page URL which you want to refer and click "Generate Referral Link."

It will generate a link according to the date of your request. You can also click the social links for Facebook, Twitter, or Whatsapp to create a link to those applications.
Copy the URL (or click on the "Copy Link" box beside the link) and share the link with family, friends, and loved ones!

When your friends and loved ones click the link, you will be awarded 625 Speed Pass Points (after a complete purchase), which you may use towards any of our products! Because your friends are doing you a favor, they can reap more benefits as they will receive a unique coupon code worth $25. This sign-up bonus will help them with more purchases in our shop! If you have any questions or concerns, let us know, and we will be happy to help.