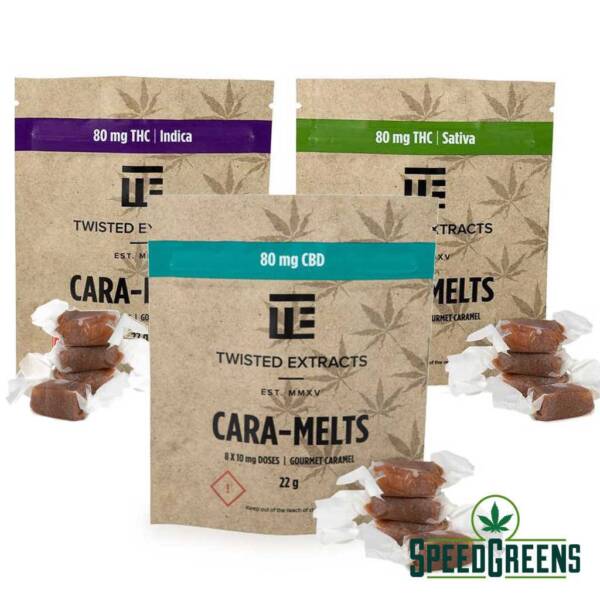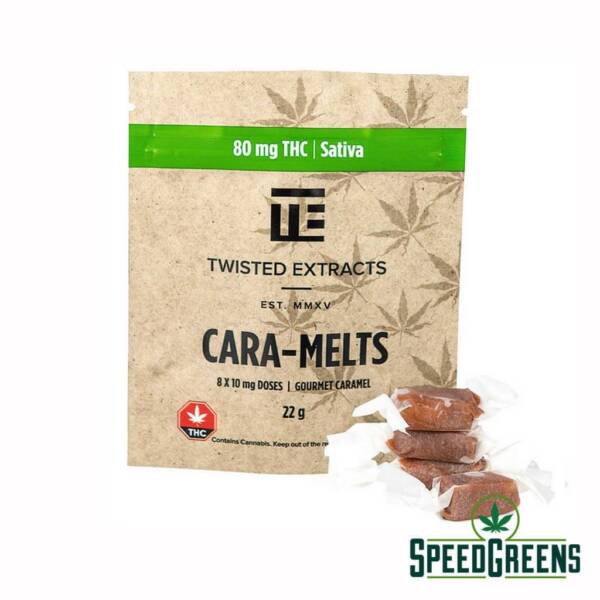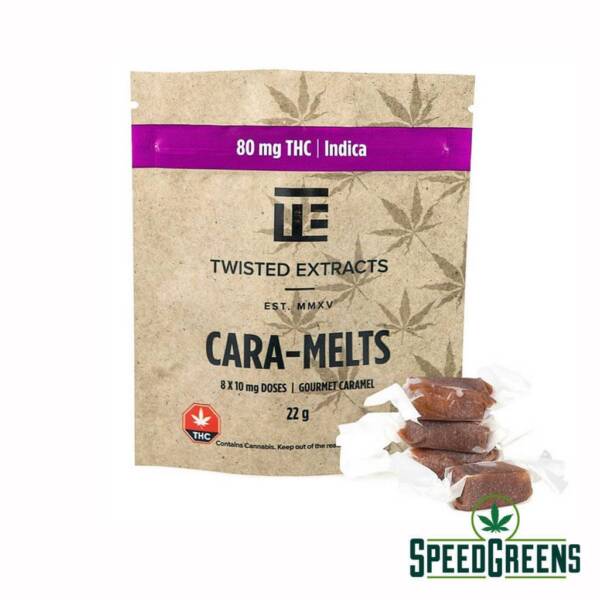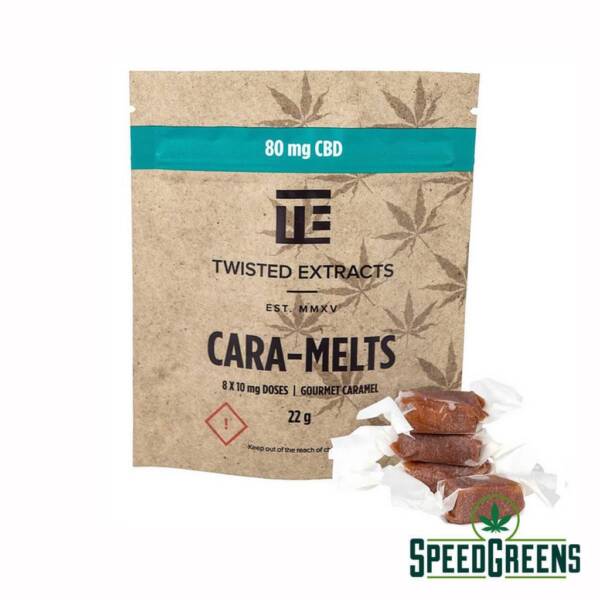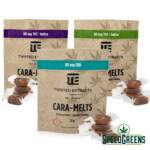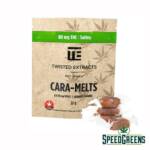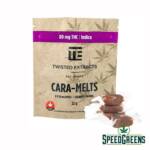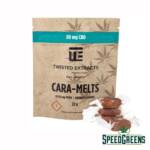 Twisted Extracts Cara-Melts (80mg THC)
$15.00
CARA-MELTS
Creamy, buttery, and delicious – our Cara-Melts are seriously hard to resist. They're infused with the same cannabis oil we use in our Jelly Bombs so you can expect the same effects. Our Cara-Melts come individually wrapped and can be easily stored in a purse or bag for discreet, on-the-go consumption (because who doesn't need an emergency stash of cannabis for whatever life throws at you?).
All of our gummies are lab tested and hand wrapped for quality assurance purposes.
Disclaimer:
Cannabis affects all people differently based on factors like genetics, physiology and lifestyle. How an edible affects others may not affect you in the same way.
Side effects may include:
giggle fits, spontaneous interpretive dance, and getting along unusually well with your family members.
This Jelly Bomb design provides a consistent reliable delivery system for the ingestion of cannabis.
Ingredients: Sugars (corn syrup, sugar from cane, fructose), Milk, Hydrogenated coconut oil, Butter, Mono- and diglycerides, Salt, Soy lecithin, Vanillin – artificial flavour, Cannabis extract​
Additional information
Reviews (10)
Additional information
| | |
| --- | --- |
| Choose Option | Cara-Melts 80mg CBD, Cara-Melts 80mg THC Sativa, Cara-Melts 80mg THC Indica |