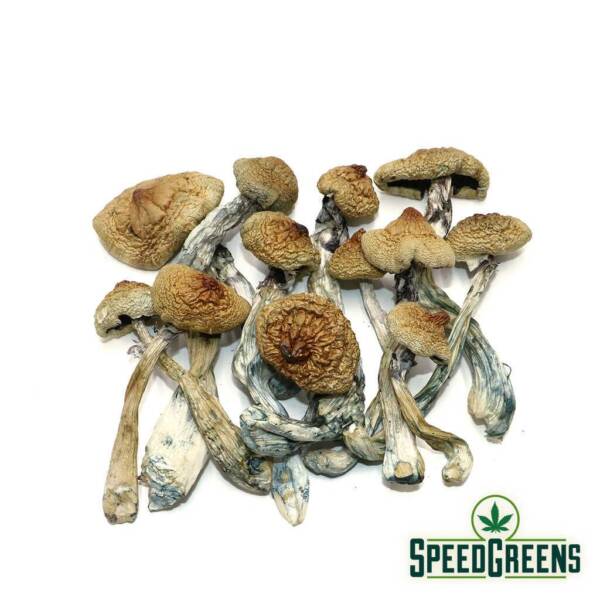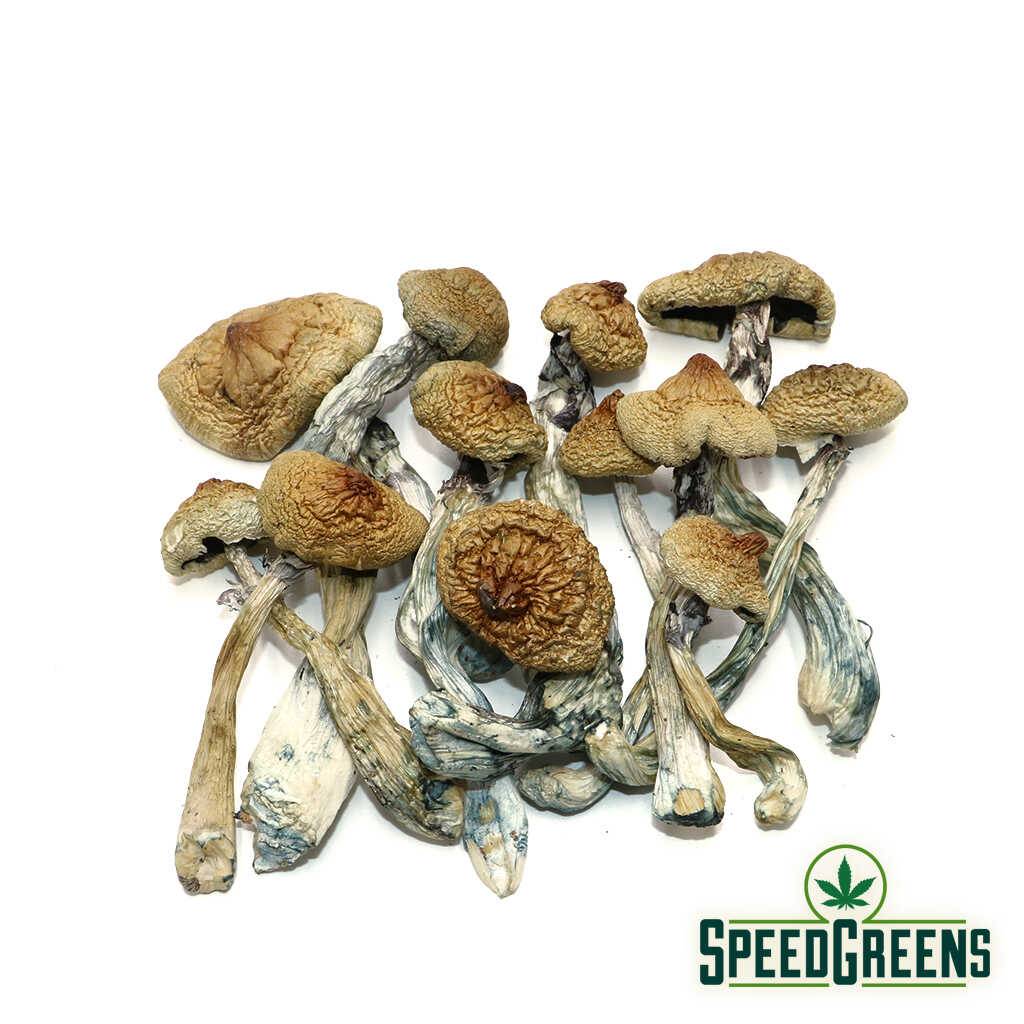 Texas Yellow Caps (Psilocybe Cubensis) – Psychedelic Mushroom Strains
BEST PRICE

GUARANTEED SHIPMENT

DISCREET PACKAGING
Texas Yellow Cap Magic Mushrooms (Psilocybe Cubensis Texas Yellow Cap) a.k.a. TYC is a strain of shrooms developed in 1998 by an amateur mycologist within the community. The strain has its origins from the Texas Orange Cap mushrooms which were a domesticated version of the wild Texan Cubensis strain. As with all domesticated strains, this strain was developed to be grown fast and reliably.  Texas Yellow Cap cubensis are best known for their shamanistic properties, or spiritual effects rather than solely ''tripping''.  When you consume these little fungi it will give you a feeling of enlightenment and they will help you connect to nature.
Psychedelic mushroom strains for easing your pain
The Texas Yellow Caps magic mushrooms come from the Texas Orange Cap mushrooms, which was a domesticated version of the wild Texan Cubensis strain. Rather than "tripping," Texas Yellow Cap cubensis, a.k.a. TYC is most renowned for its shamanistic characteristics, or spiritual effects. These little mushrooms will offer you a sense of enlightenment and will help you connect with nature when you consume them.
Psychedelic mushroom strains have therapeutic benefits
Get rid of depression and anxiety with psychedelic mushroom strains
Magic Mushrooms are fantastic since they provide calming and relaxing capabilities. Psychedelic mushroom strains such as Psilocybin cubensis may have therapeutic effects and can aid in the treatment of a variety of diseases. Depression, anxiety, sadness, and coping with death are just a few of the issues that magic mushrooms can treat. Things will appear to be breathing, the environment will feel more alive and you will be drawn into an introspective meditation. Also, you will be able to link music or art to yourself on a more personal level. Experience a greater appreciation of life when you buy shrooms online today!
Psychedelic mushroom strains give you an increased perception
Experience a shift of mood with varying perceptions of time and even space!
Depending on what you've eaten, your size, and your tolerance for magic mushrooms, each trip will be unique. With a dosage of 2.5-4 grams of this strain, you should expect a trip length of 6-8 hours. Consume dried mushrooms in food, drinks, or edibles for the optimal experience. Following the comedown, it is normal to have a longer sense of world connectedness, as well as increased empathy and understanding, which may last a lifetime. The peak effects of mushrooms generally happen 45-60 minutes after they've been consumed. You may notice a shift in their perceptions of time, people, and things. Visual benefits range from minor to strong, depending on the dose.
Active compounds in psychedelic mushroom strains
Buy shrooms with effects that can be traced back from the caps of golden tint
These psychedelic mushroom strains include the active compounds psilocybin and psilocin, which are responsible for their psychedelic and hallucinogen effects. Because their caps are generally a light golden tint, they're called "golden cap shrooms" or "gold cap shrooms." It's a truly unique strain that will bring enlightenment and real life-changing thoughts. Buy shrooms online today at Speed Greens to get the sensation from the best psychedelic mushroom strains.