By purchasing this product, you can earn points based on a percentage of cart total. You will come to know the earn points information once you add the product to cart.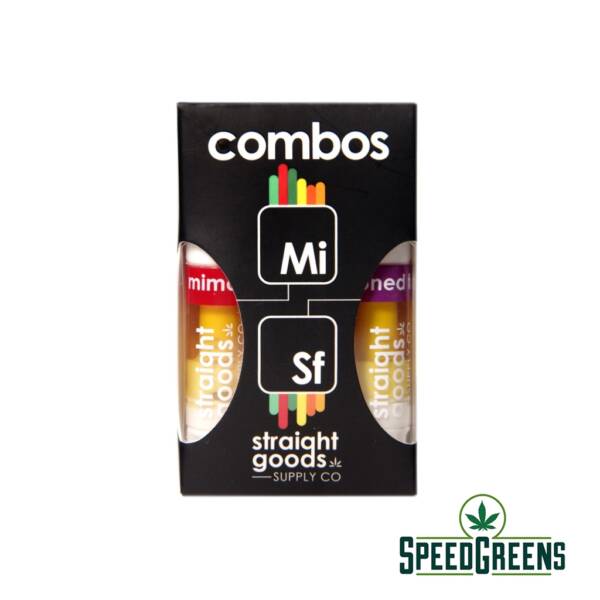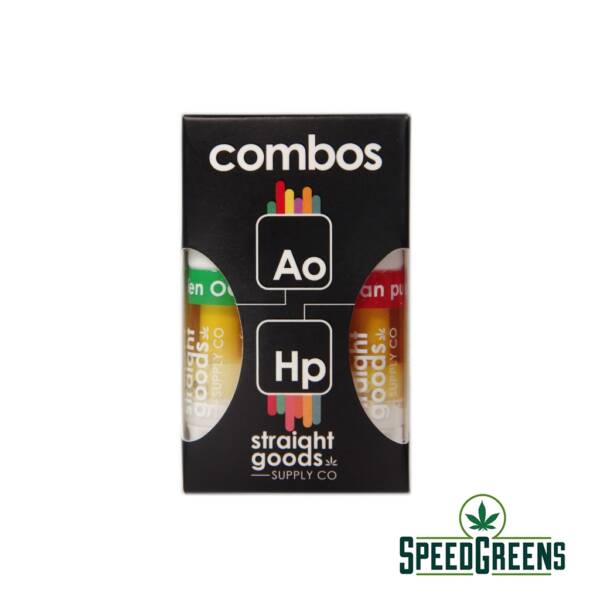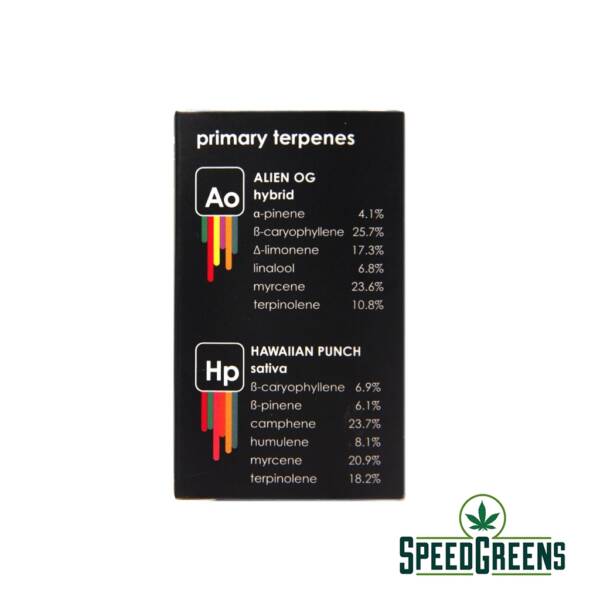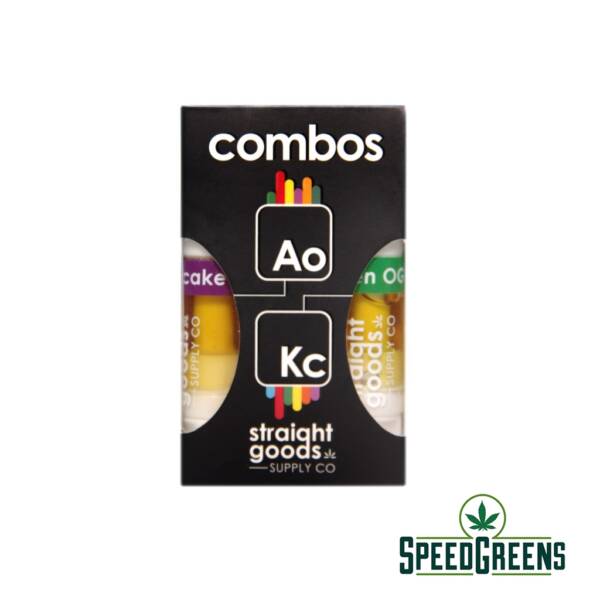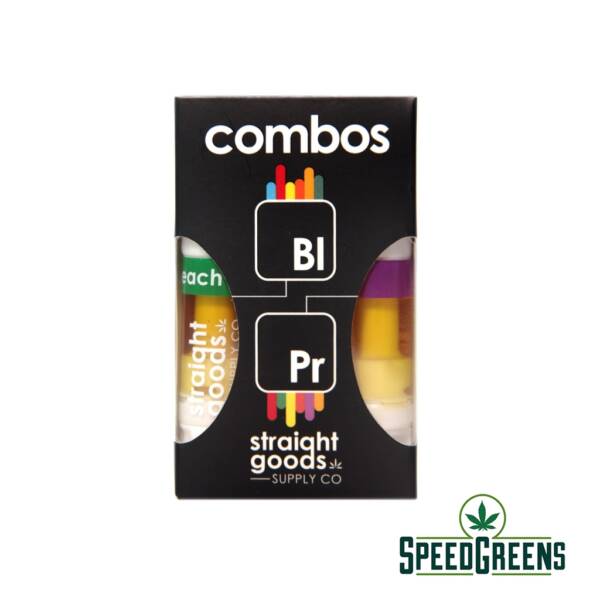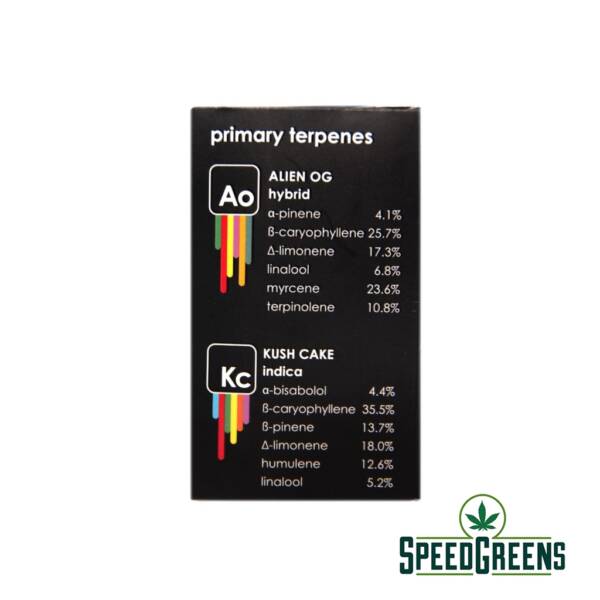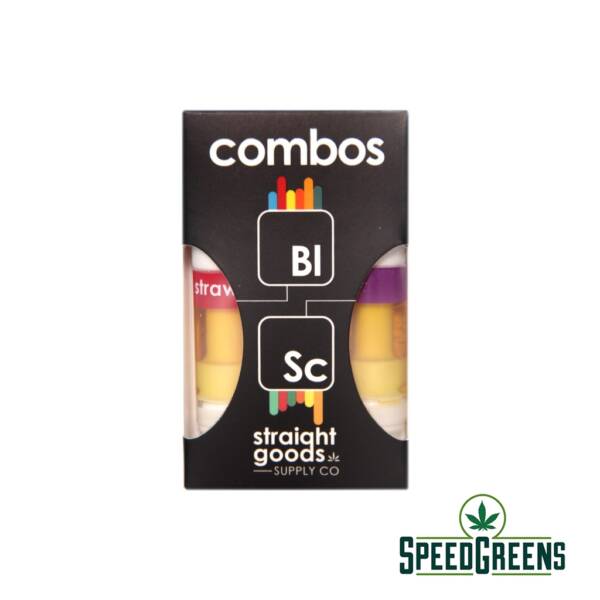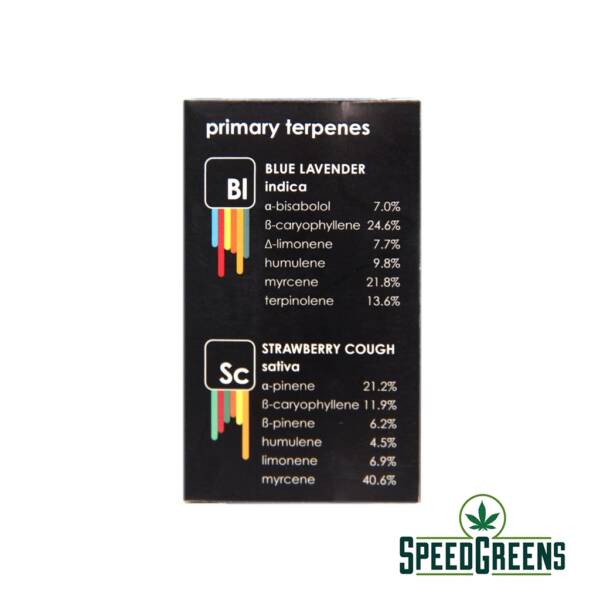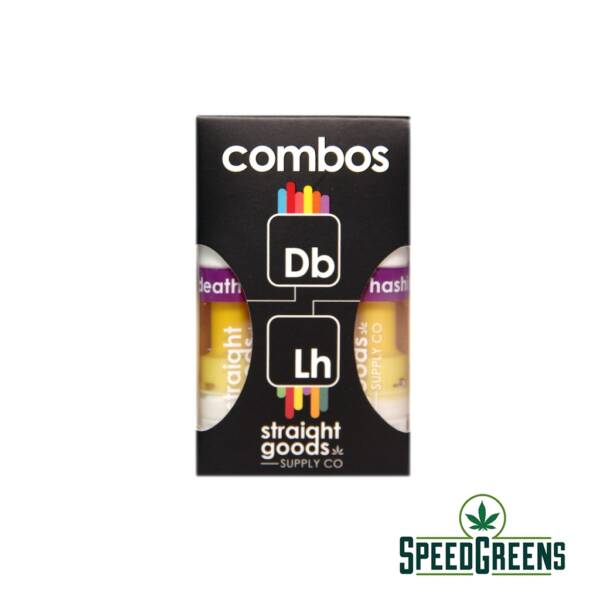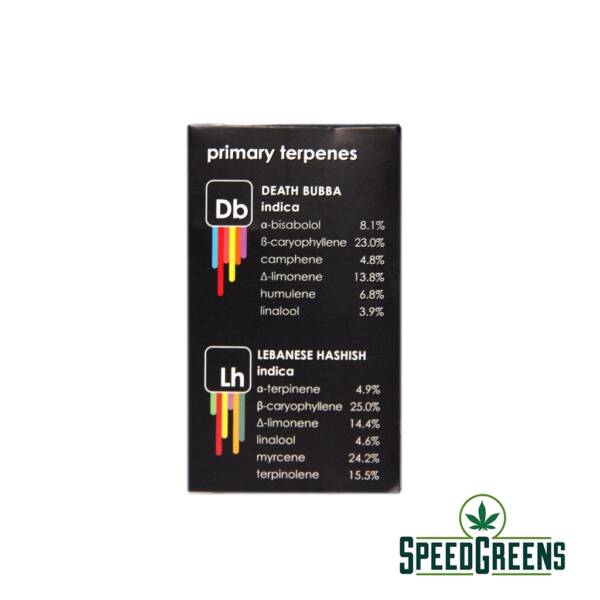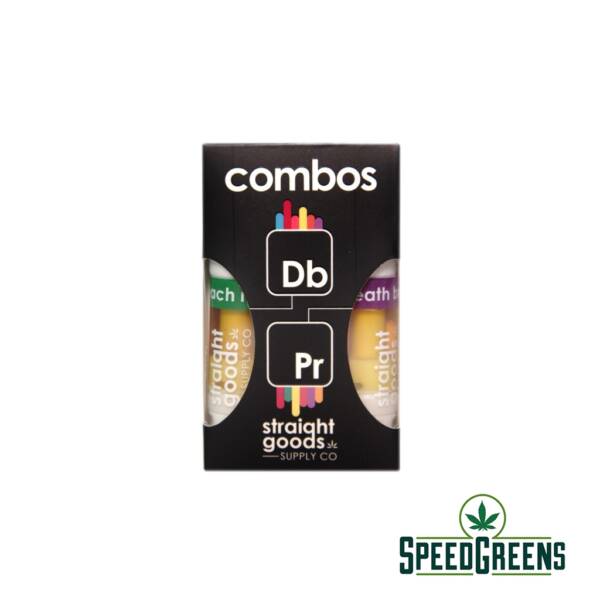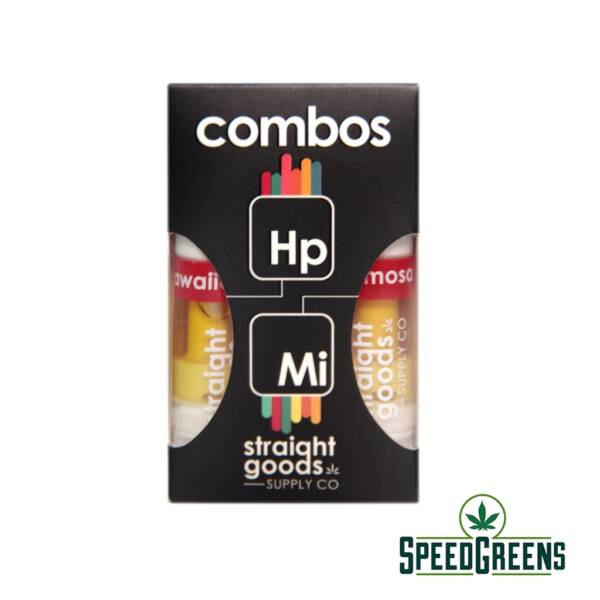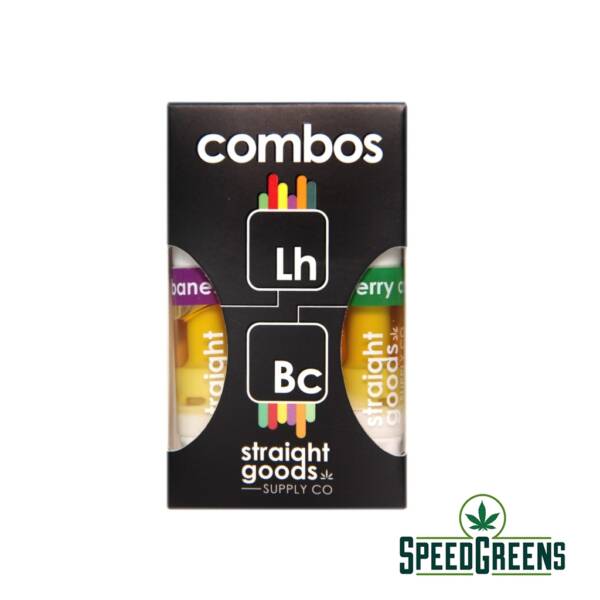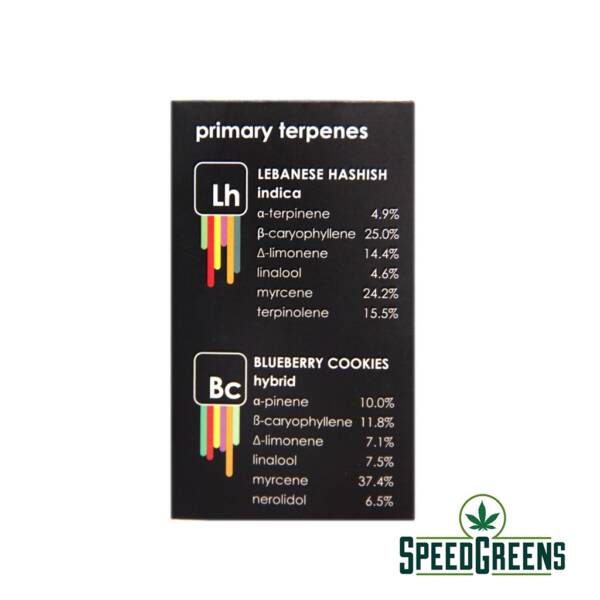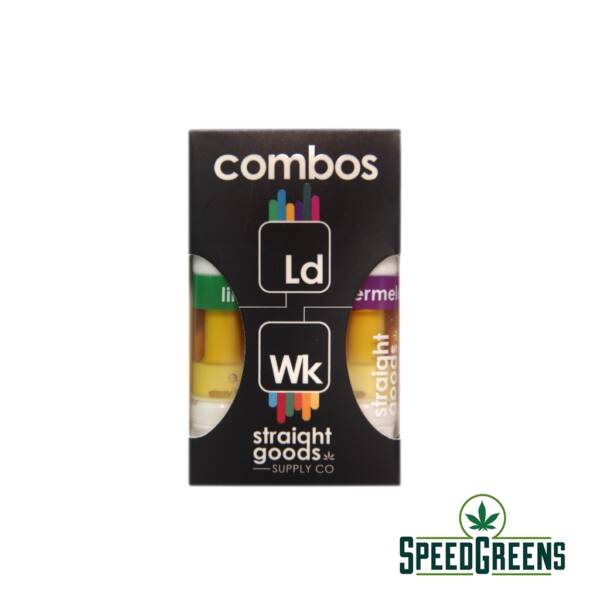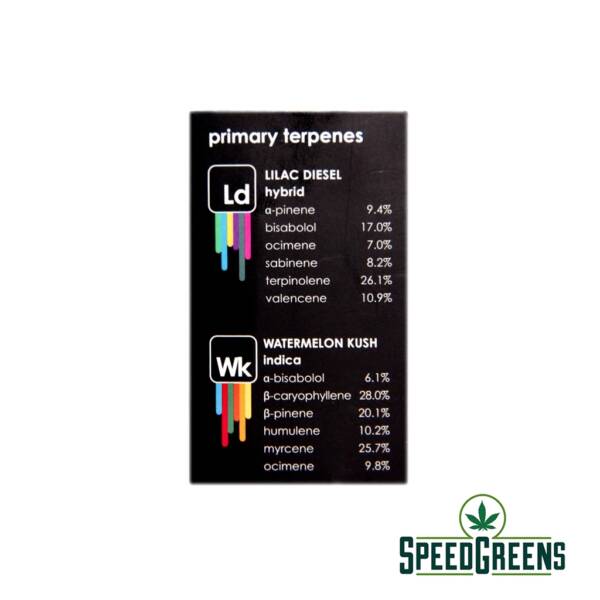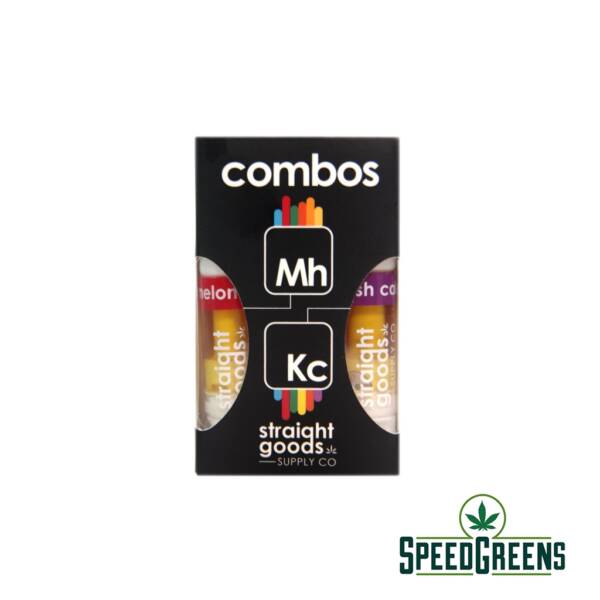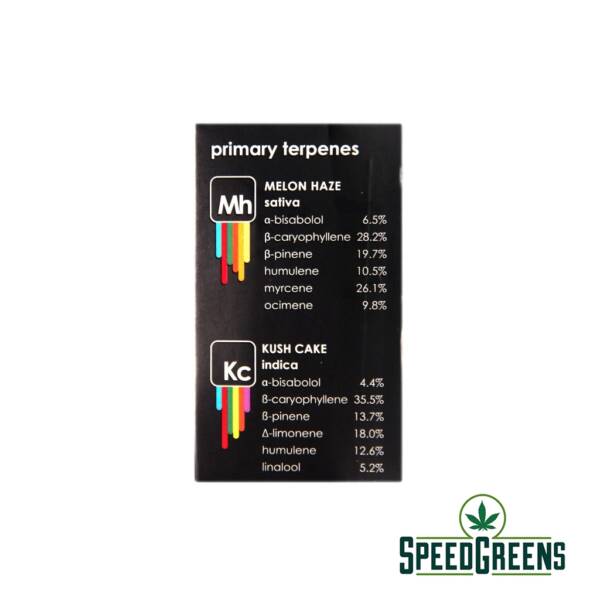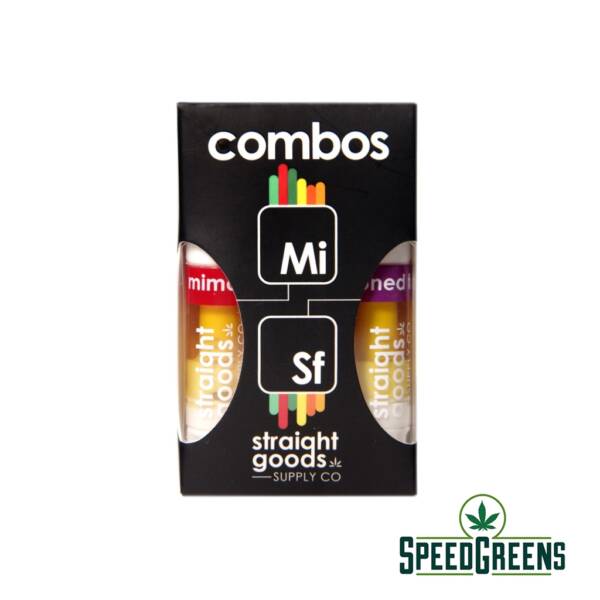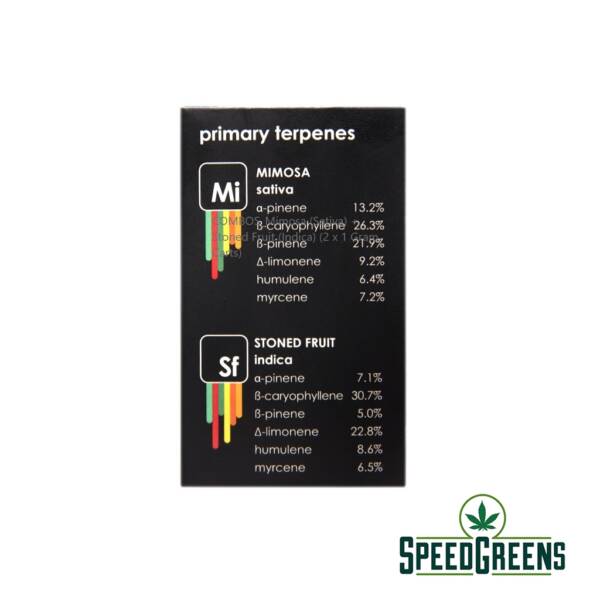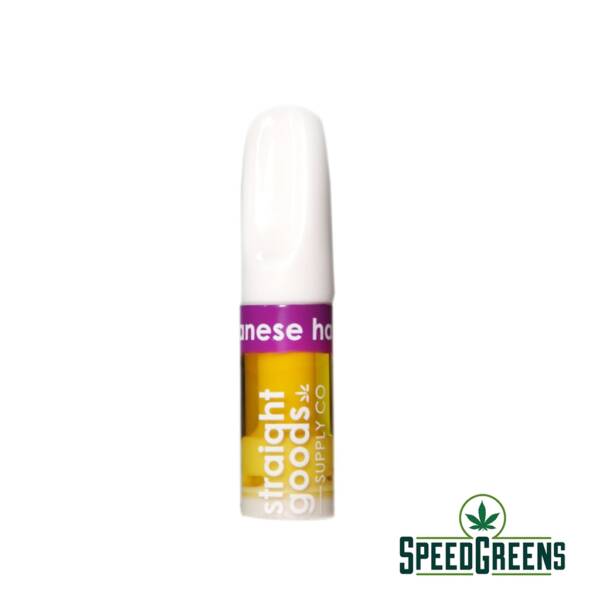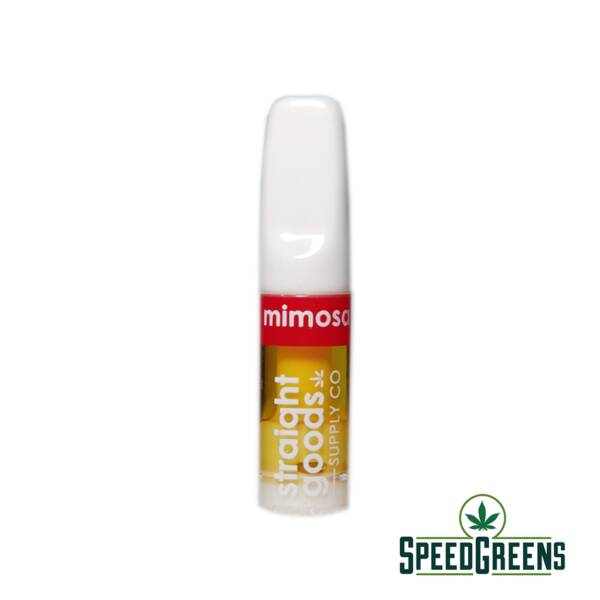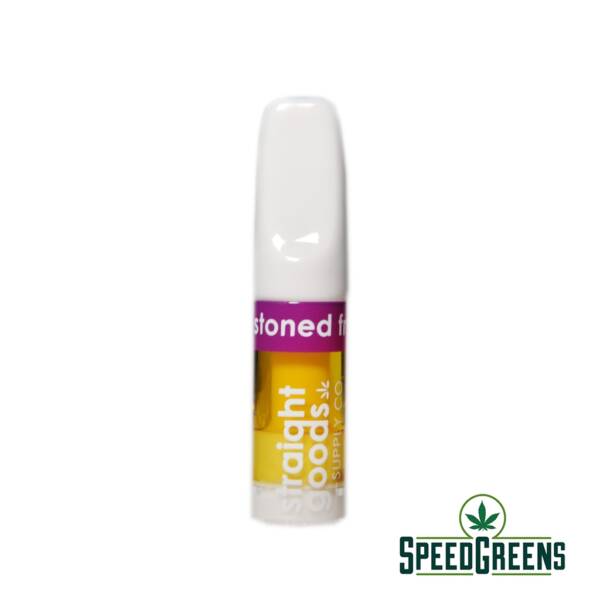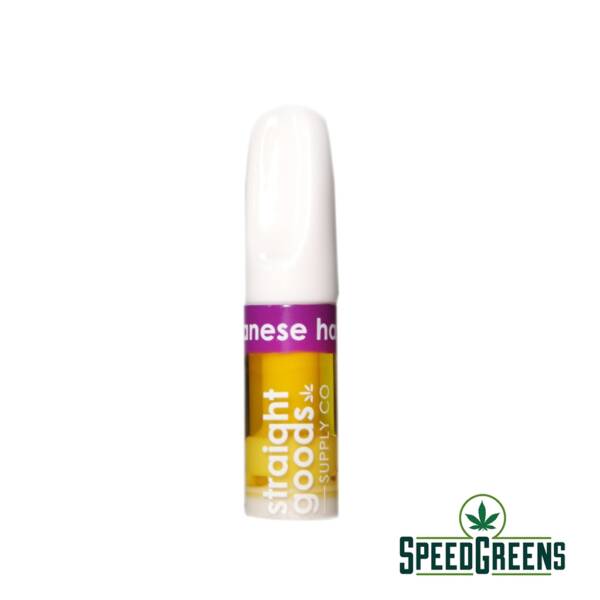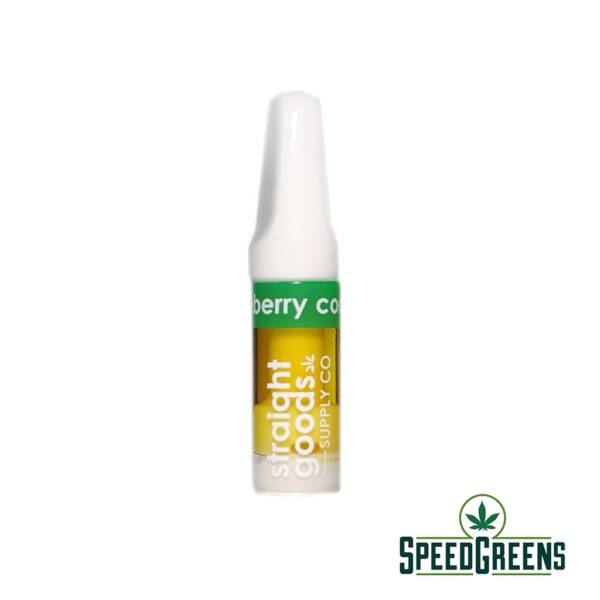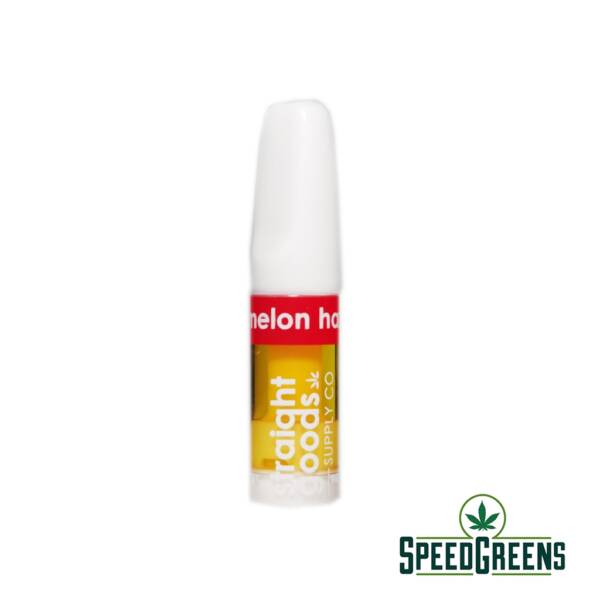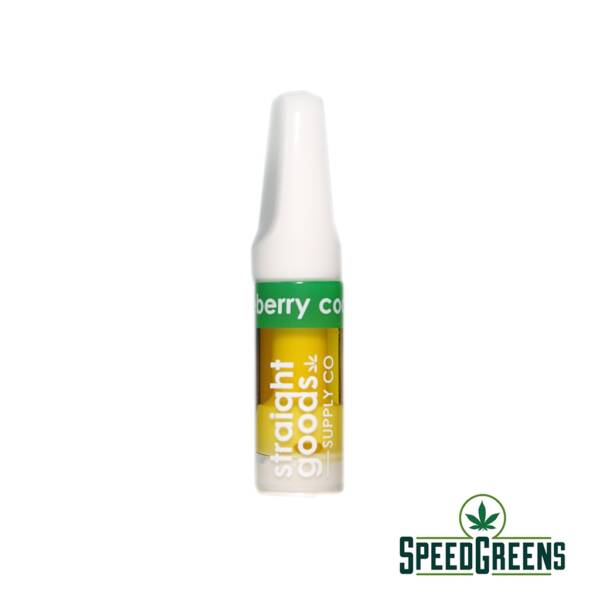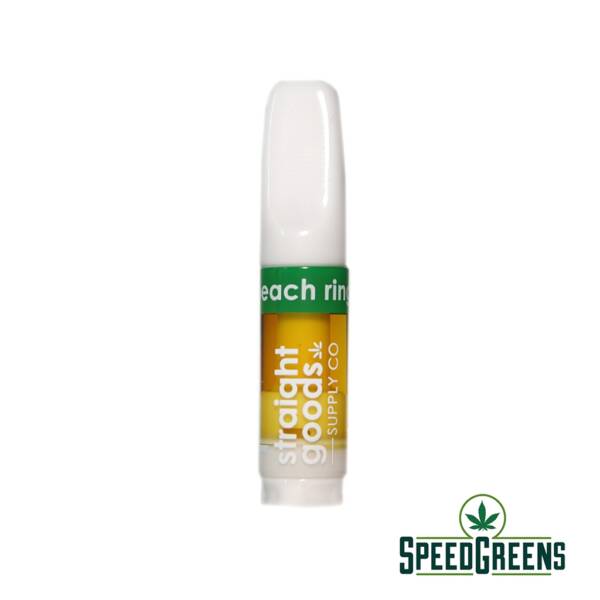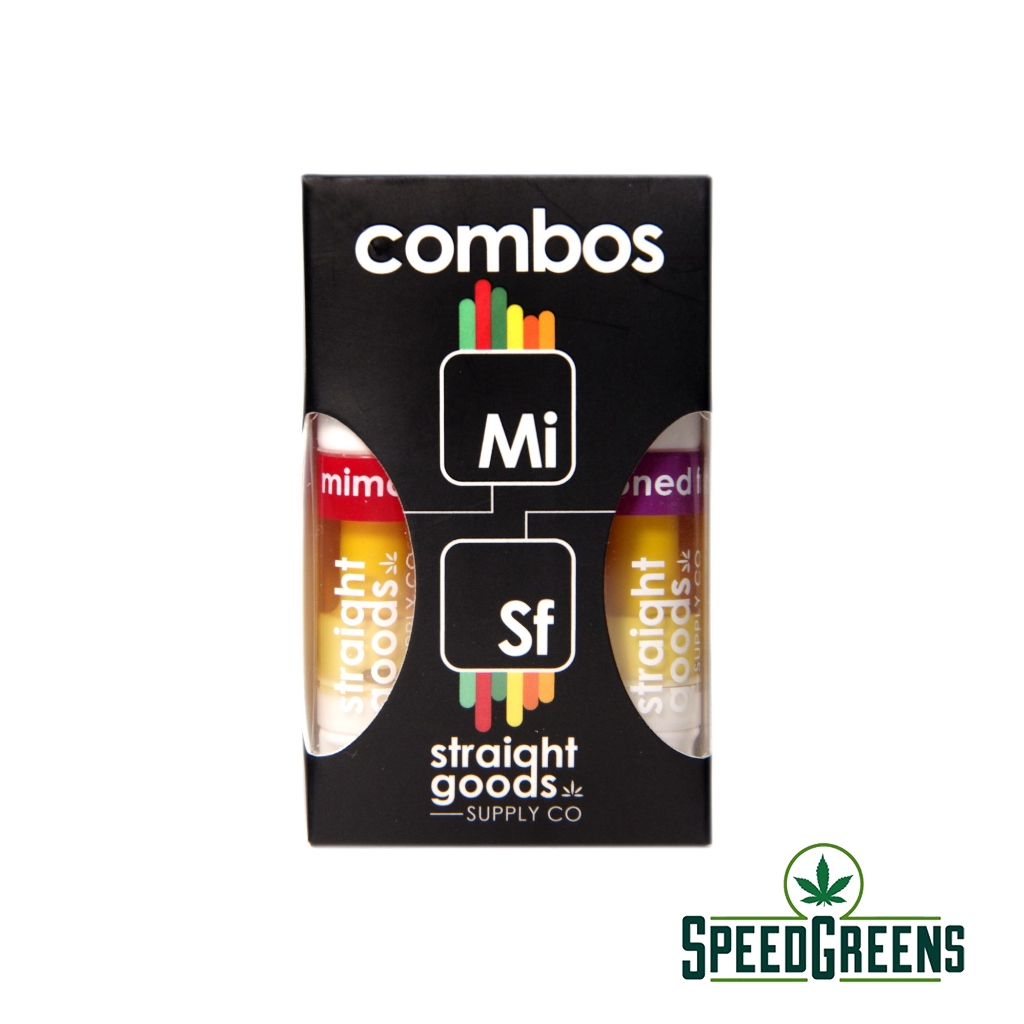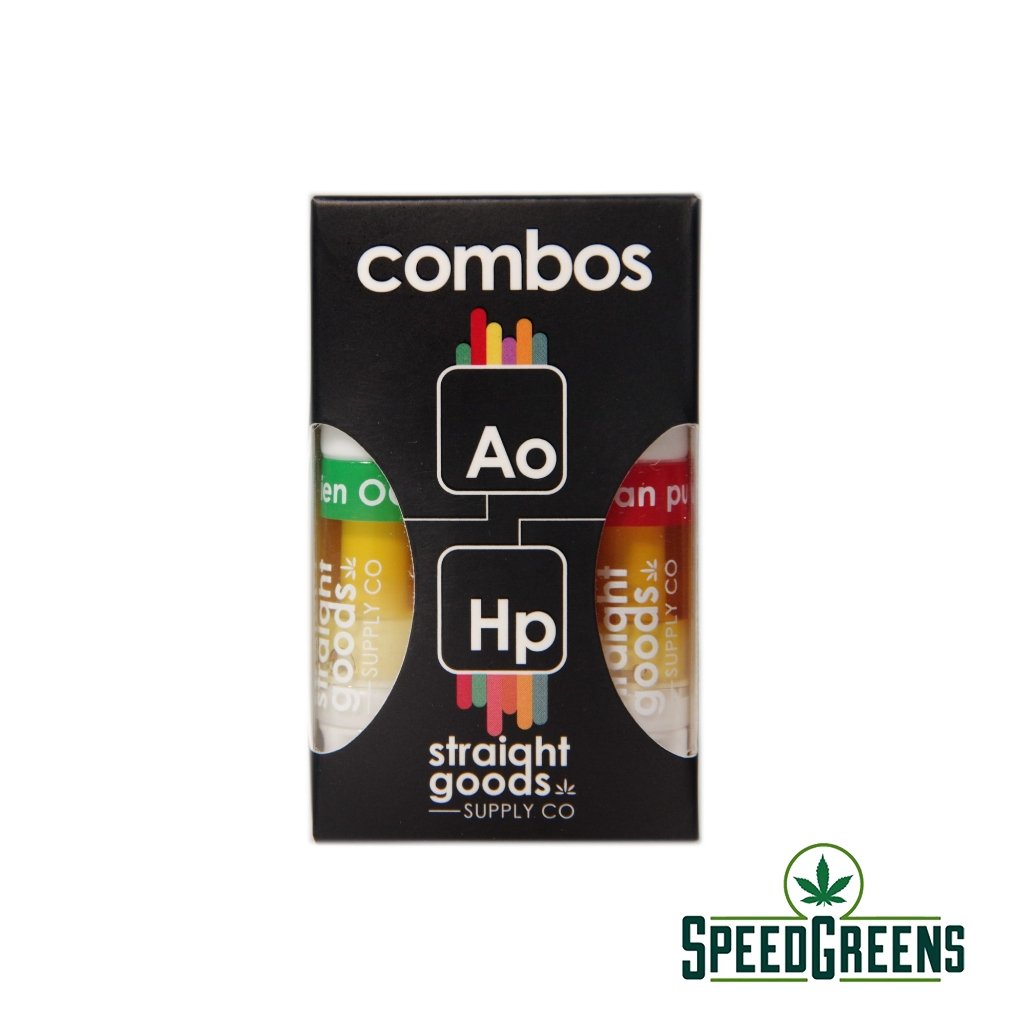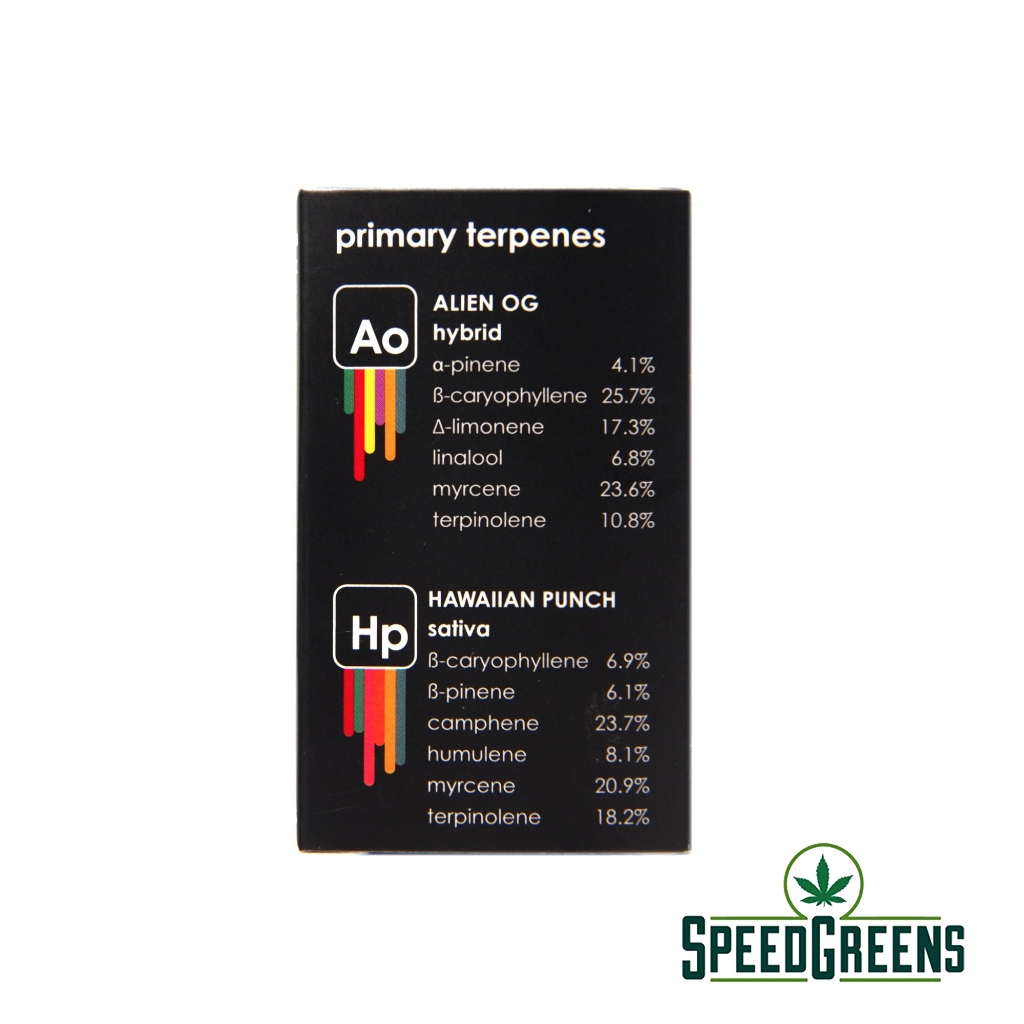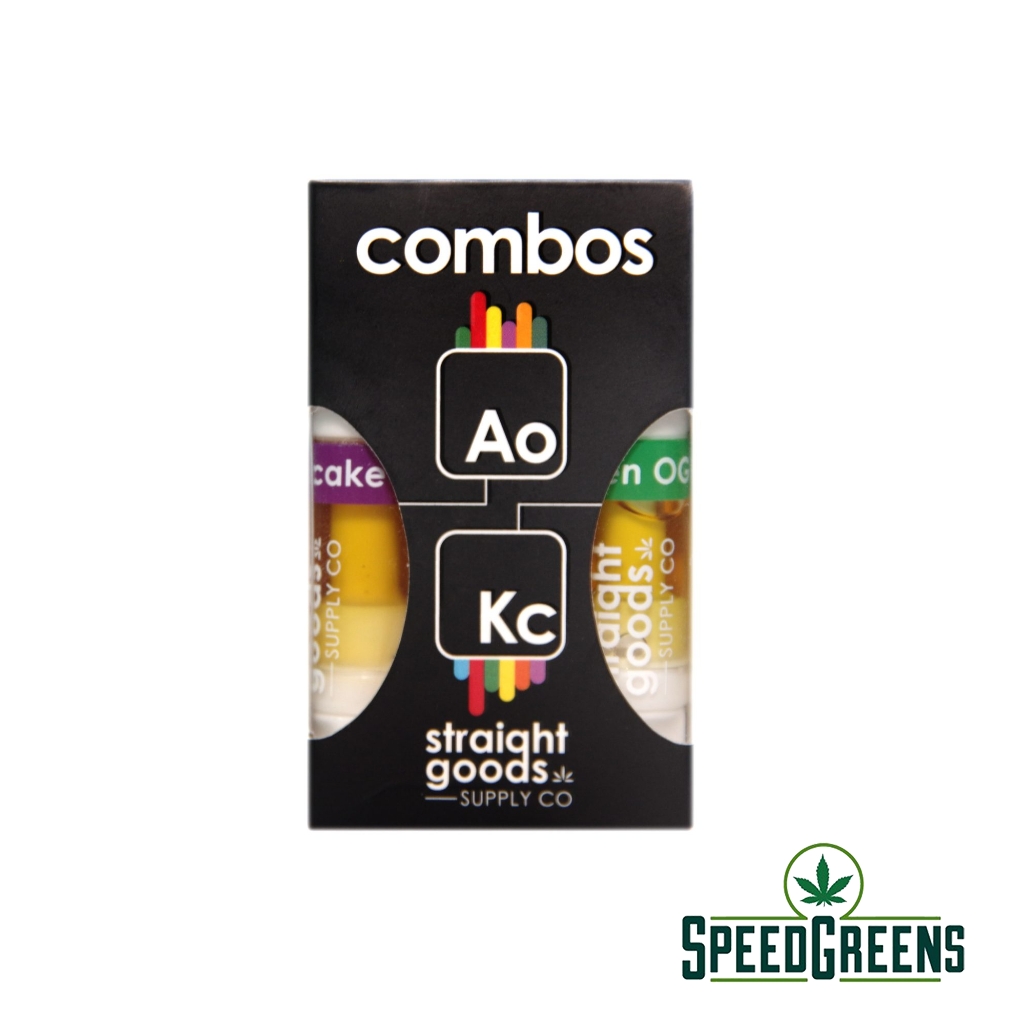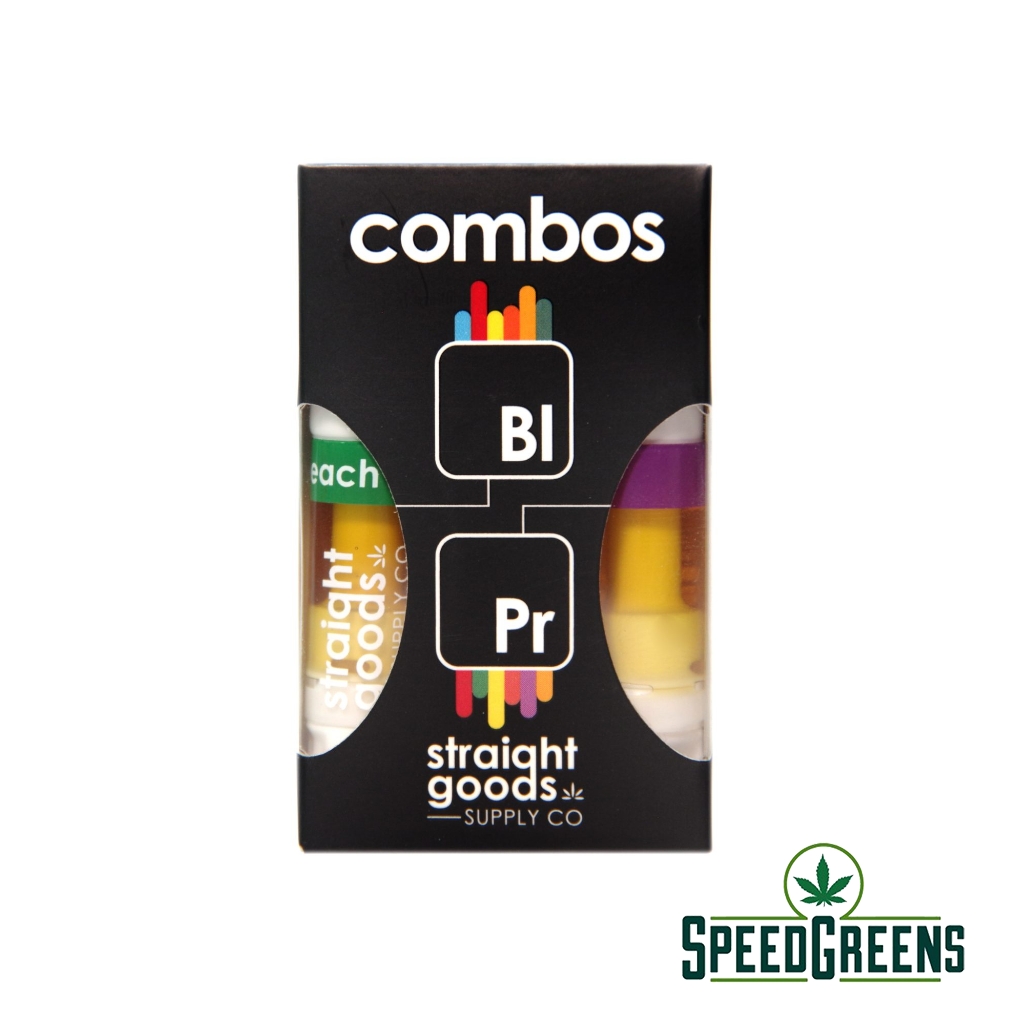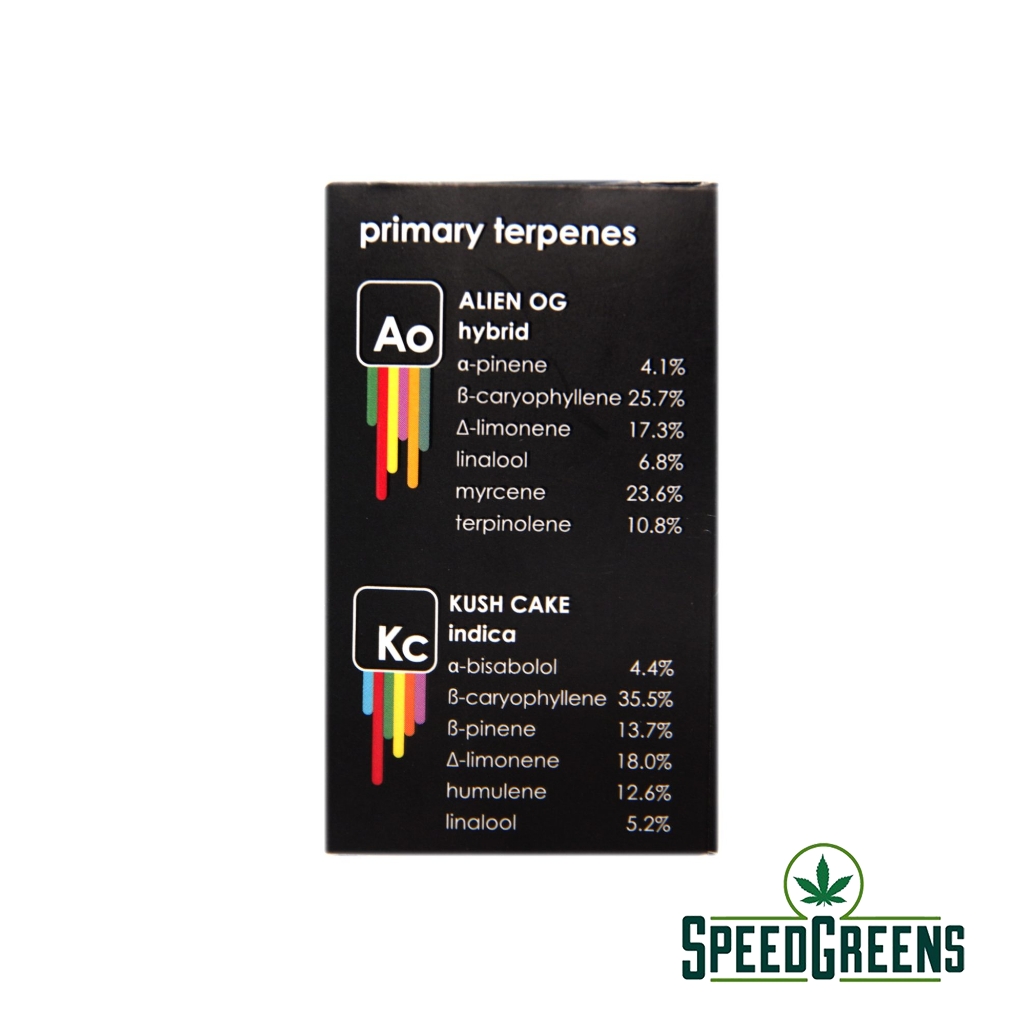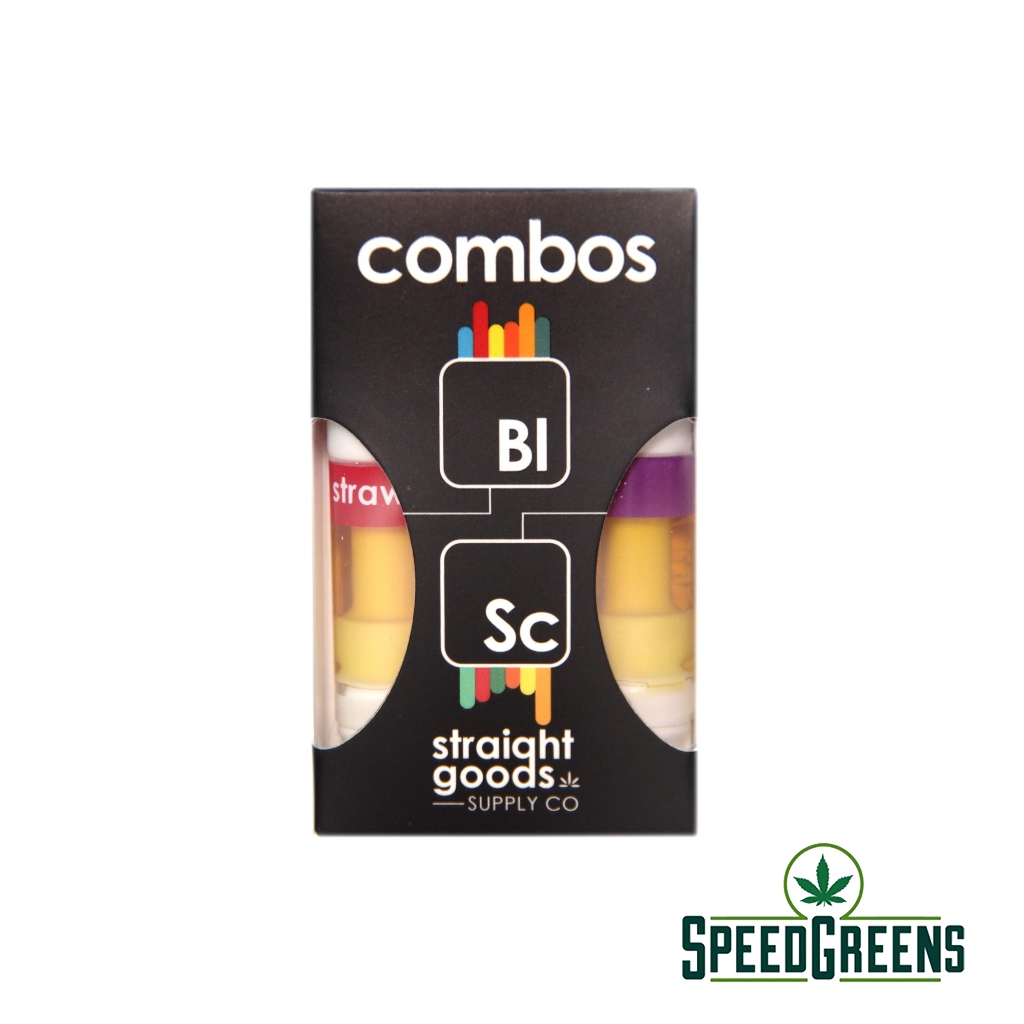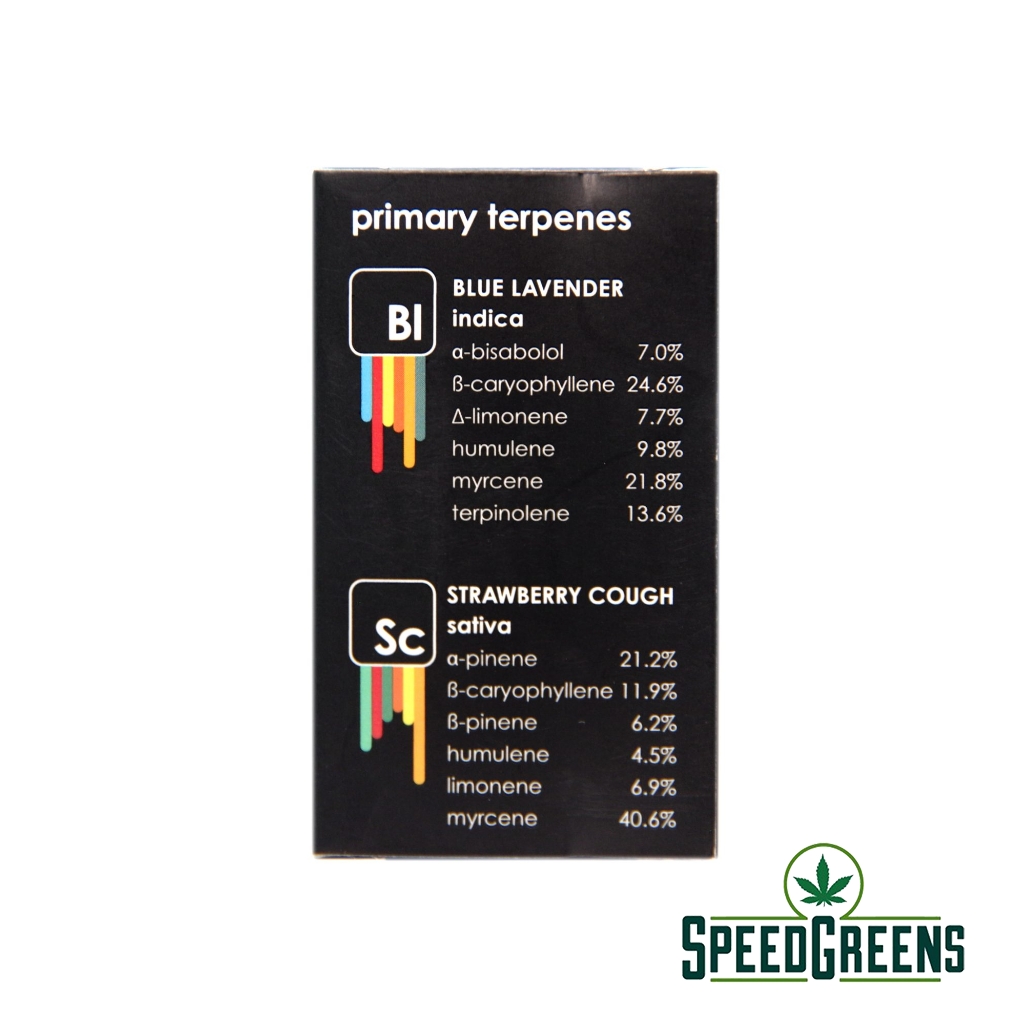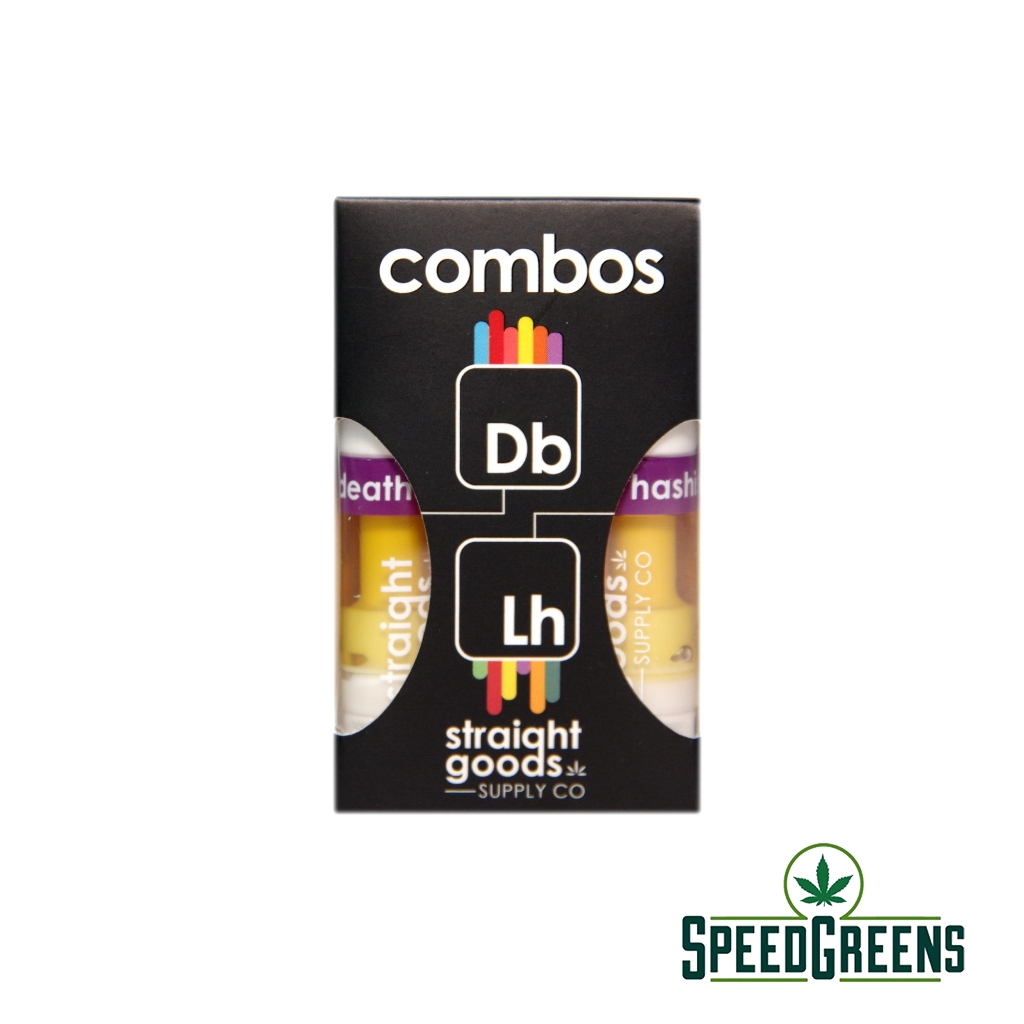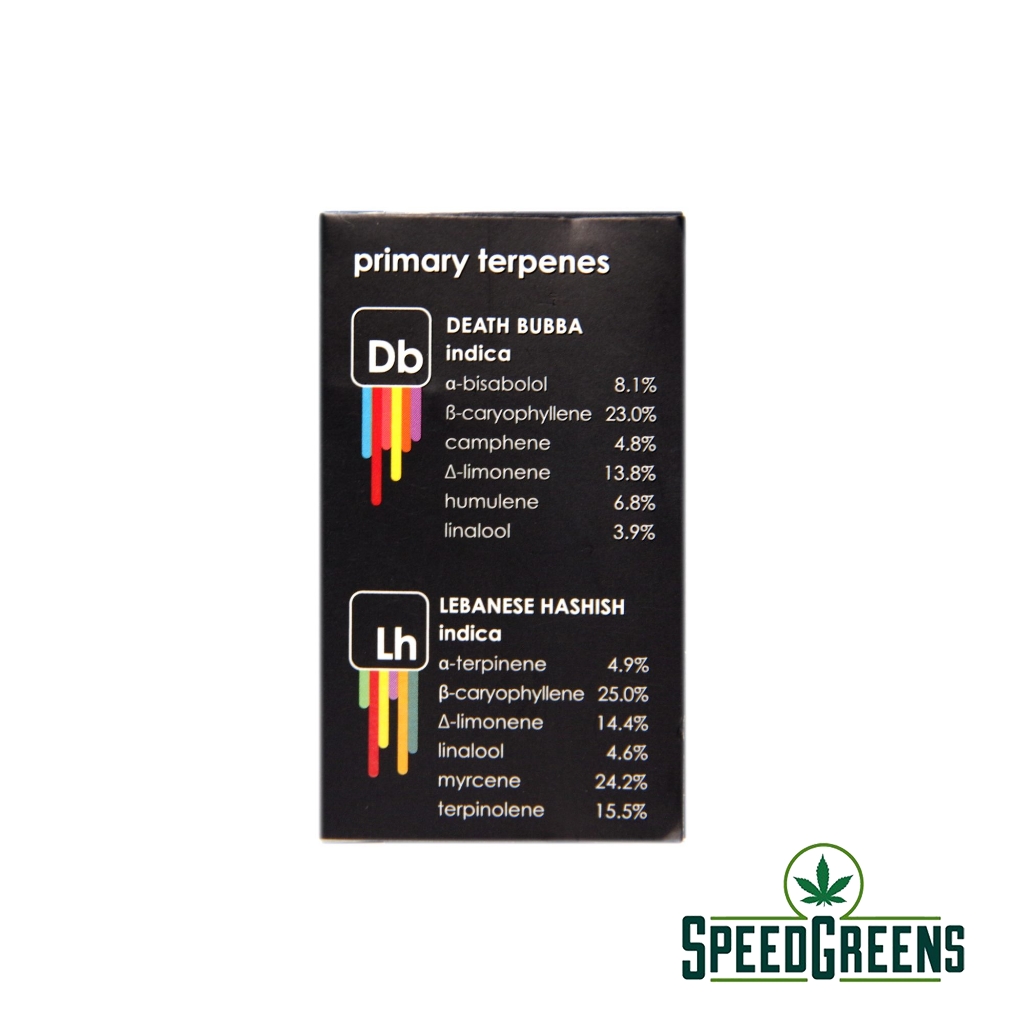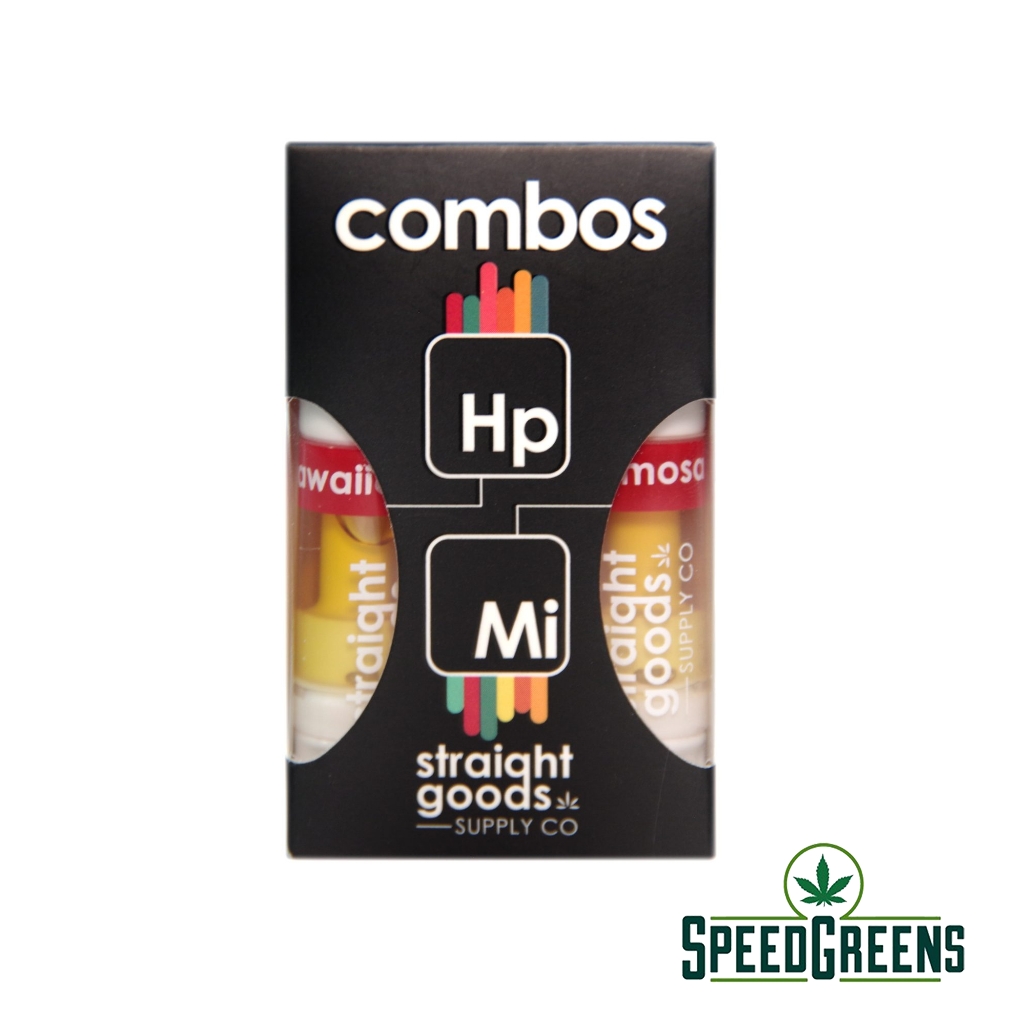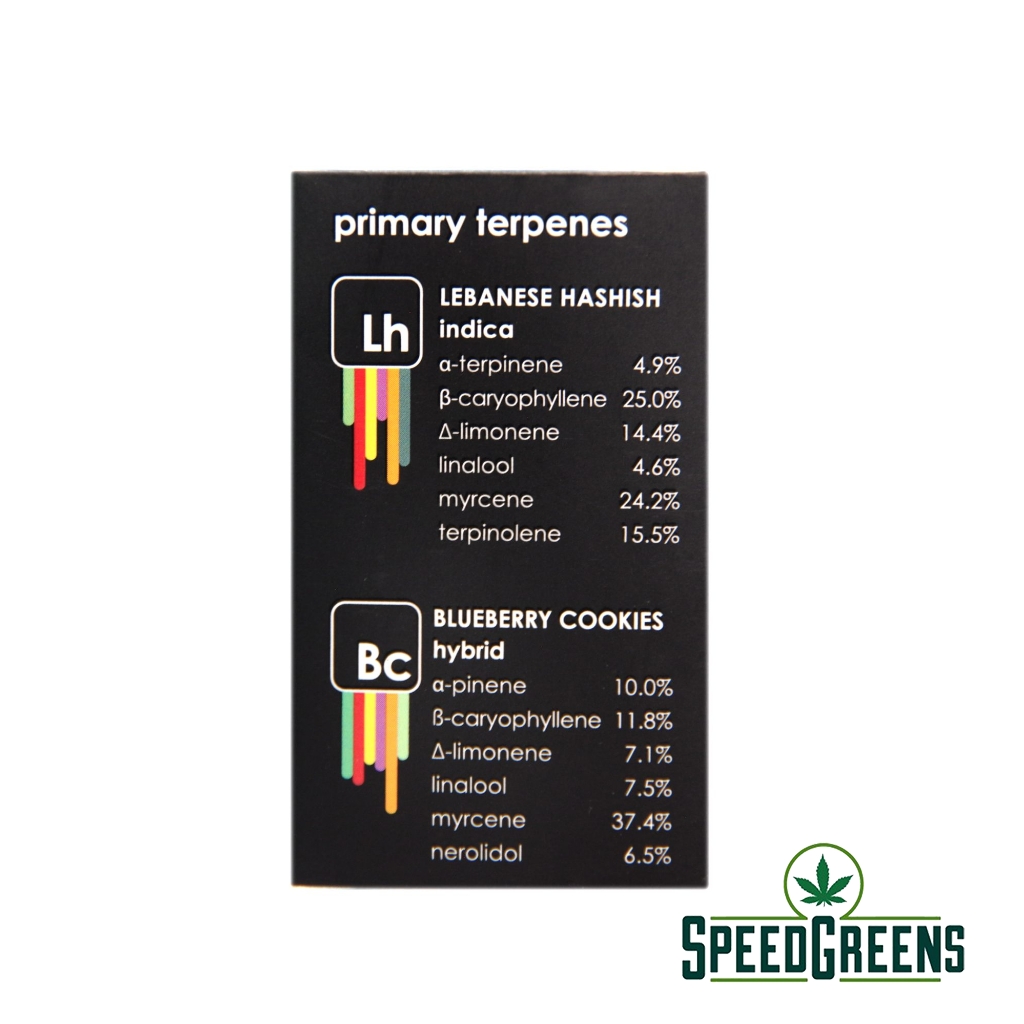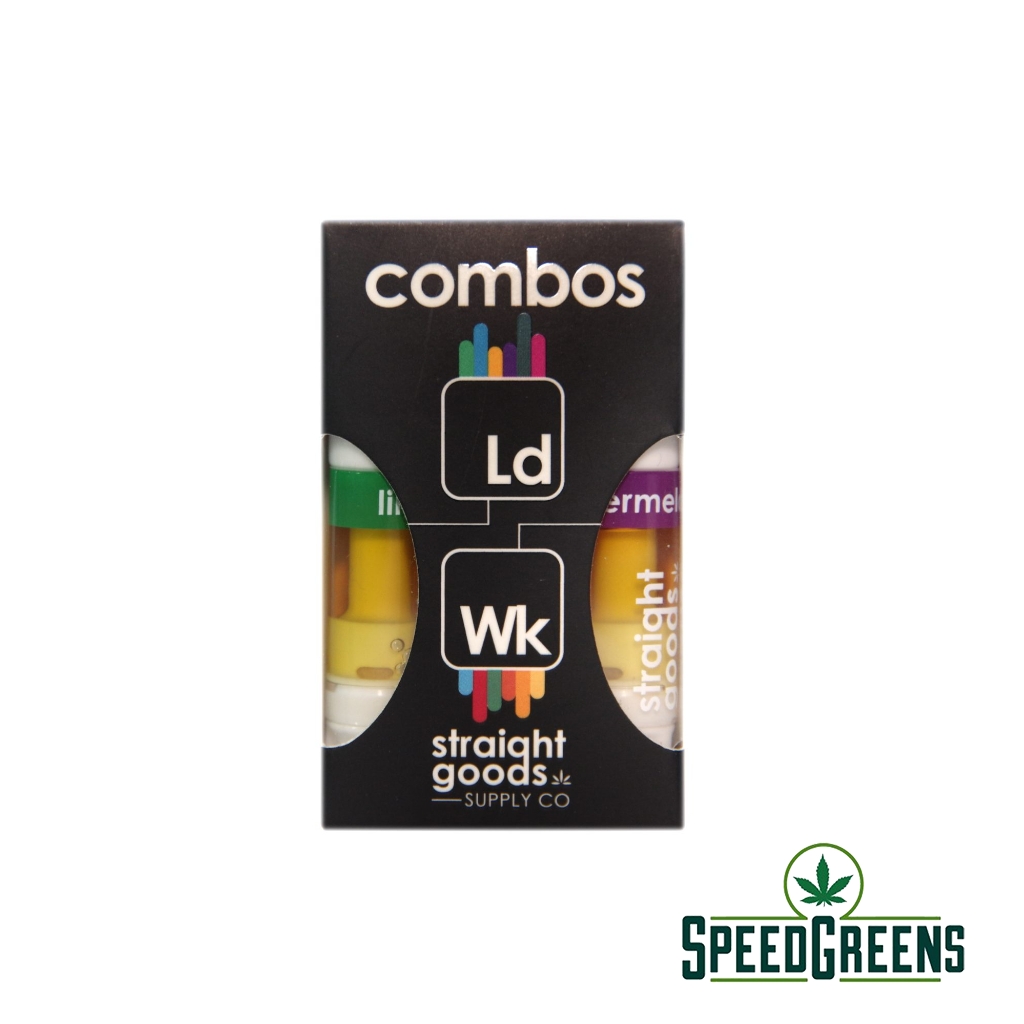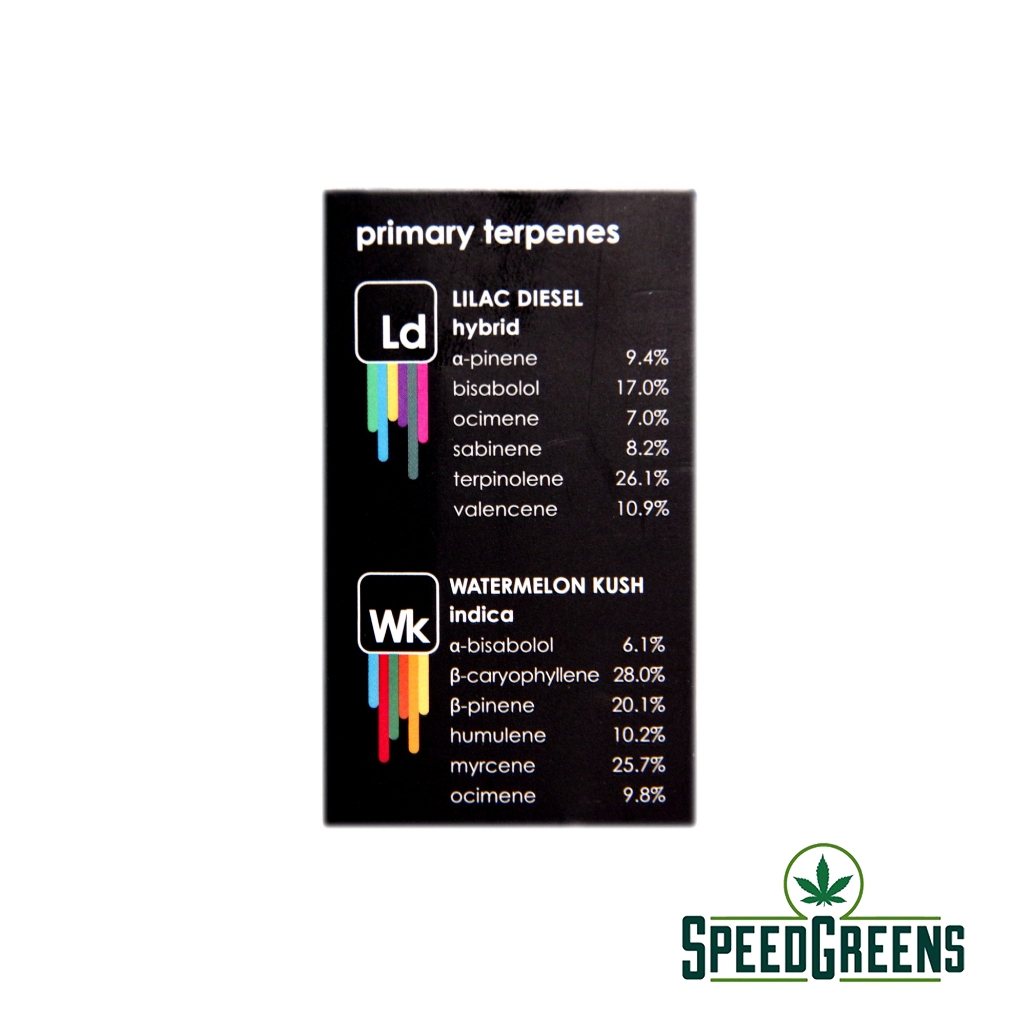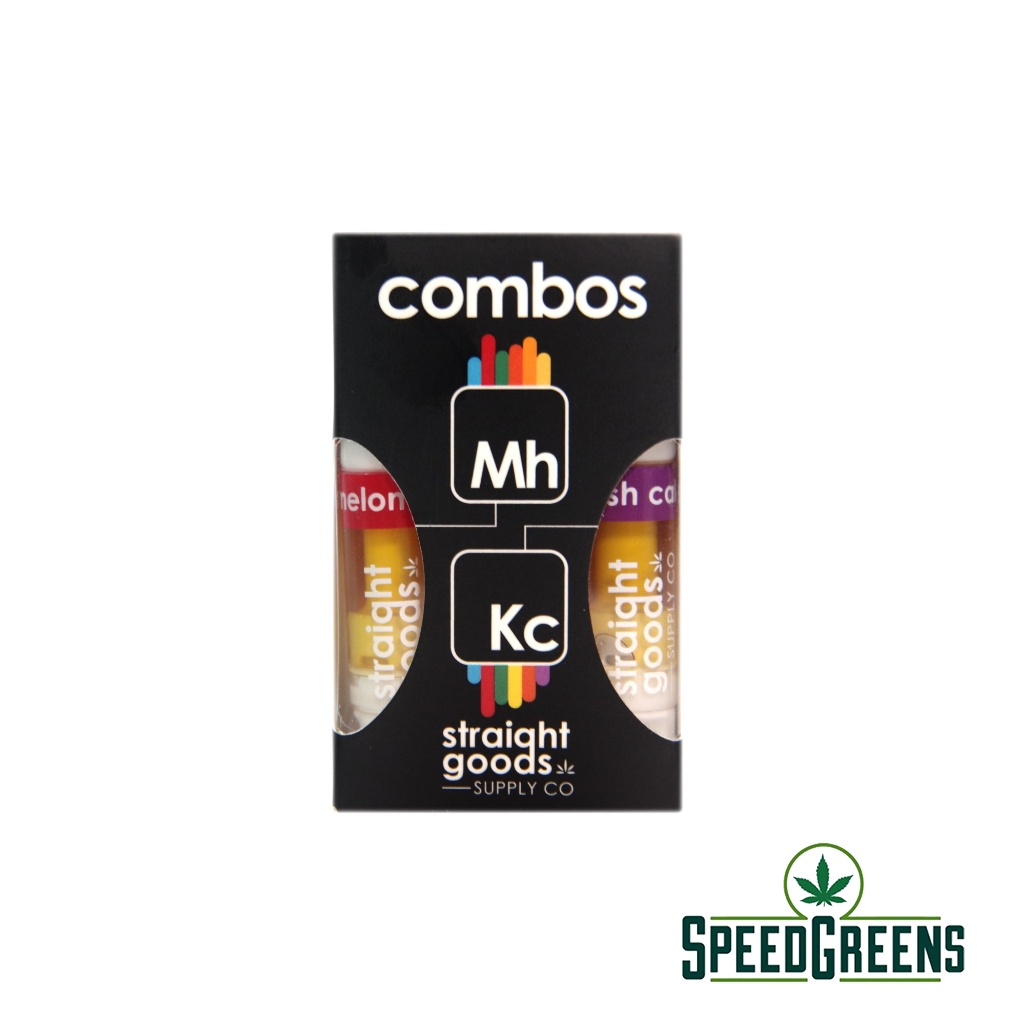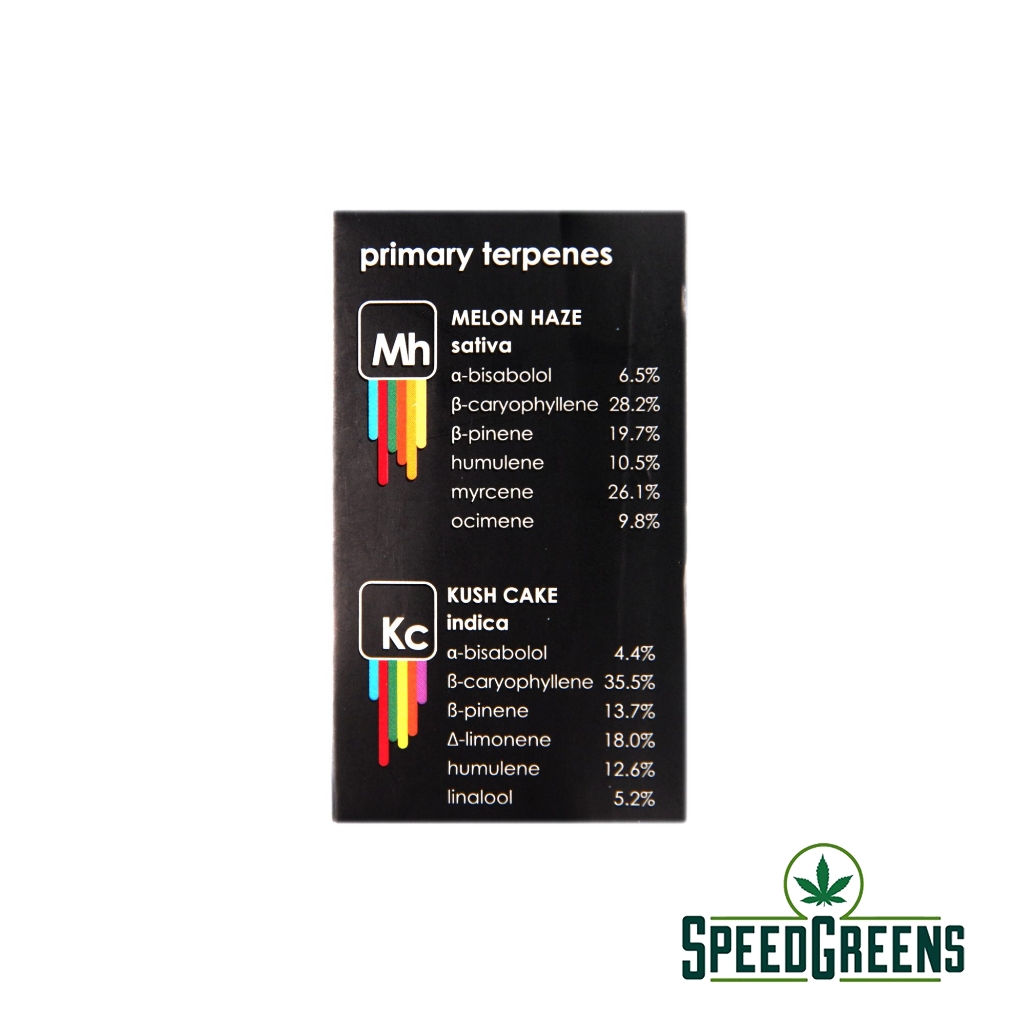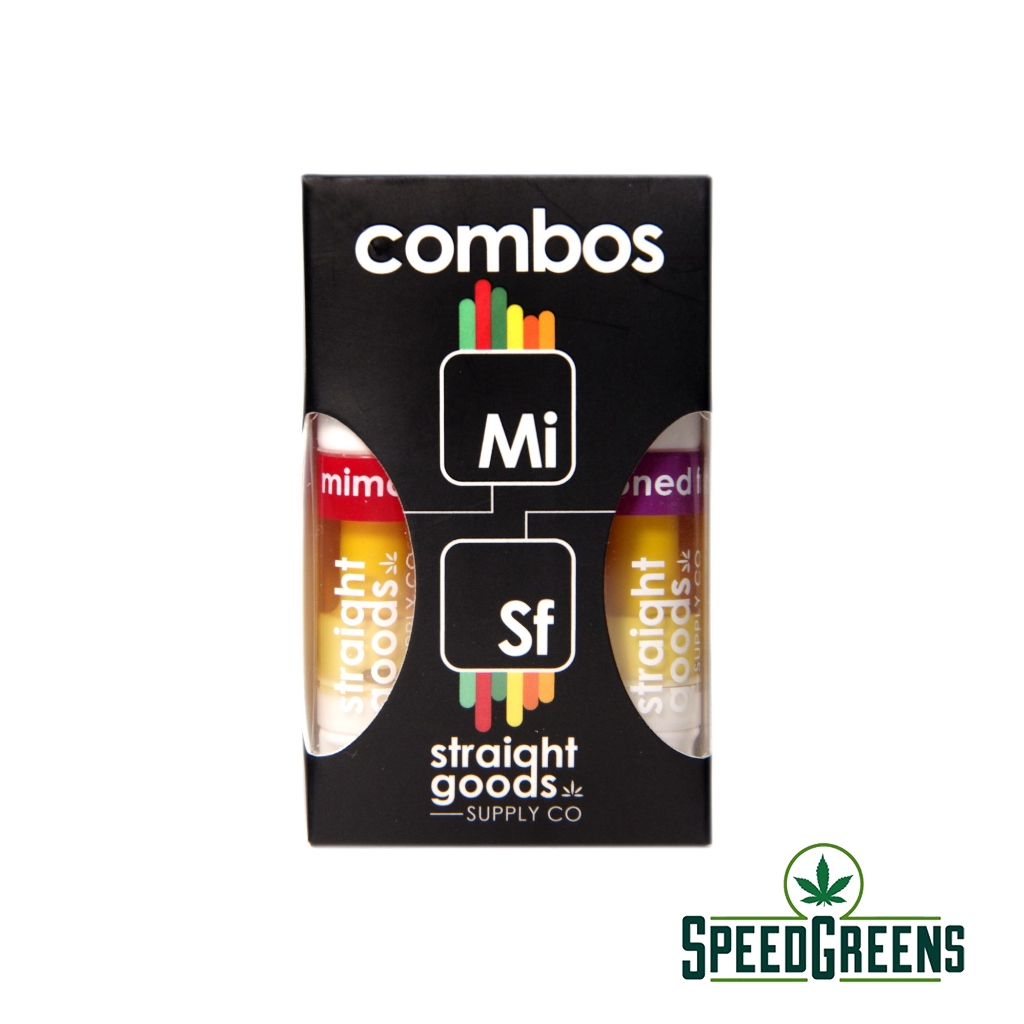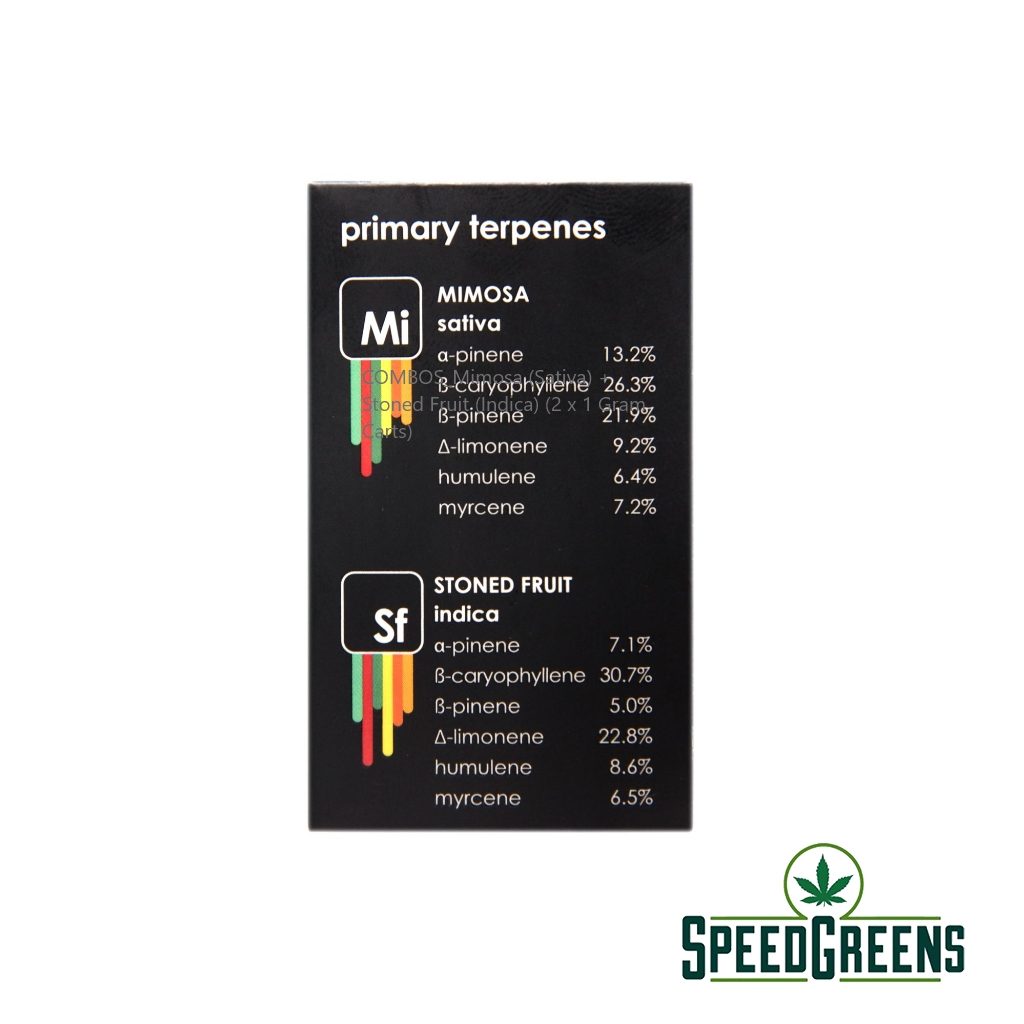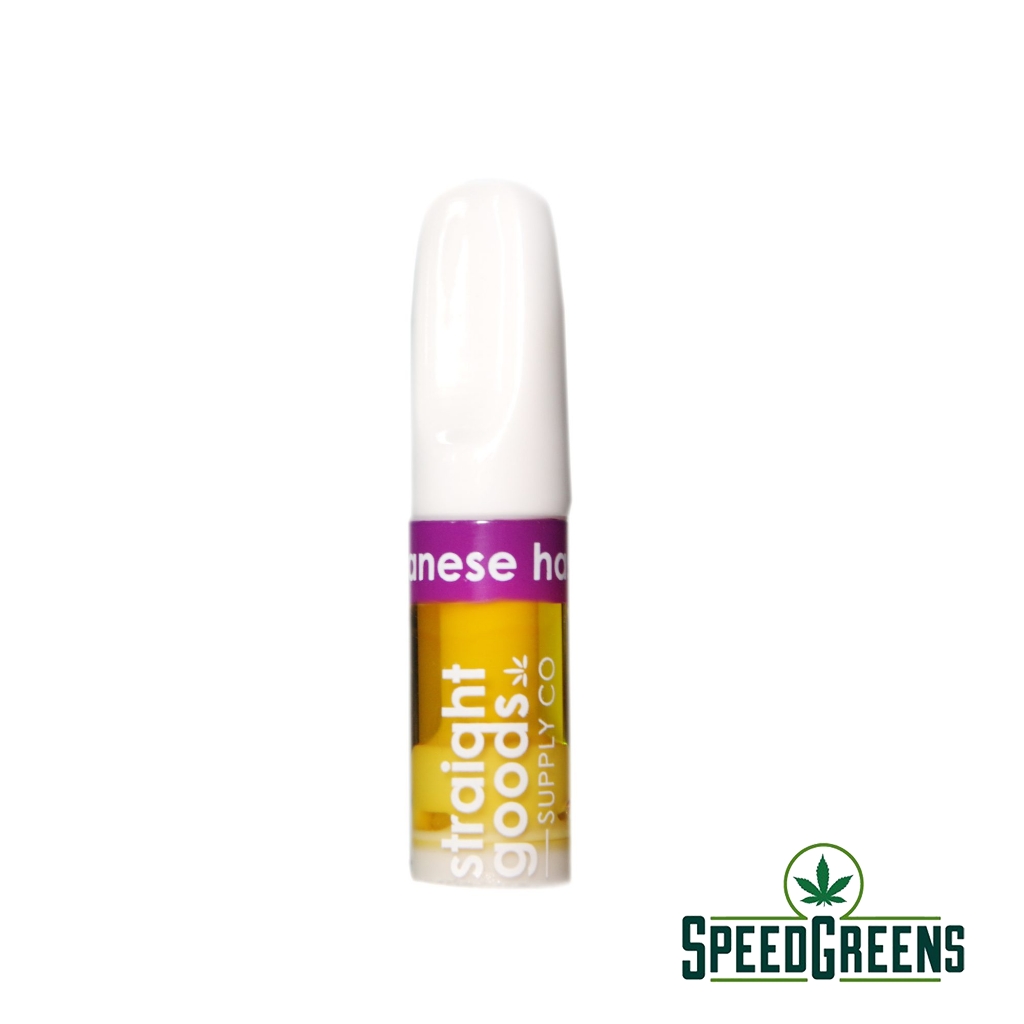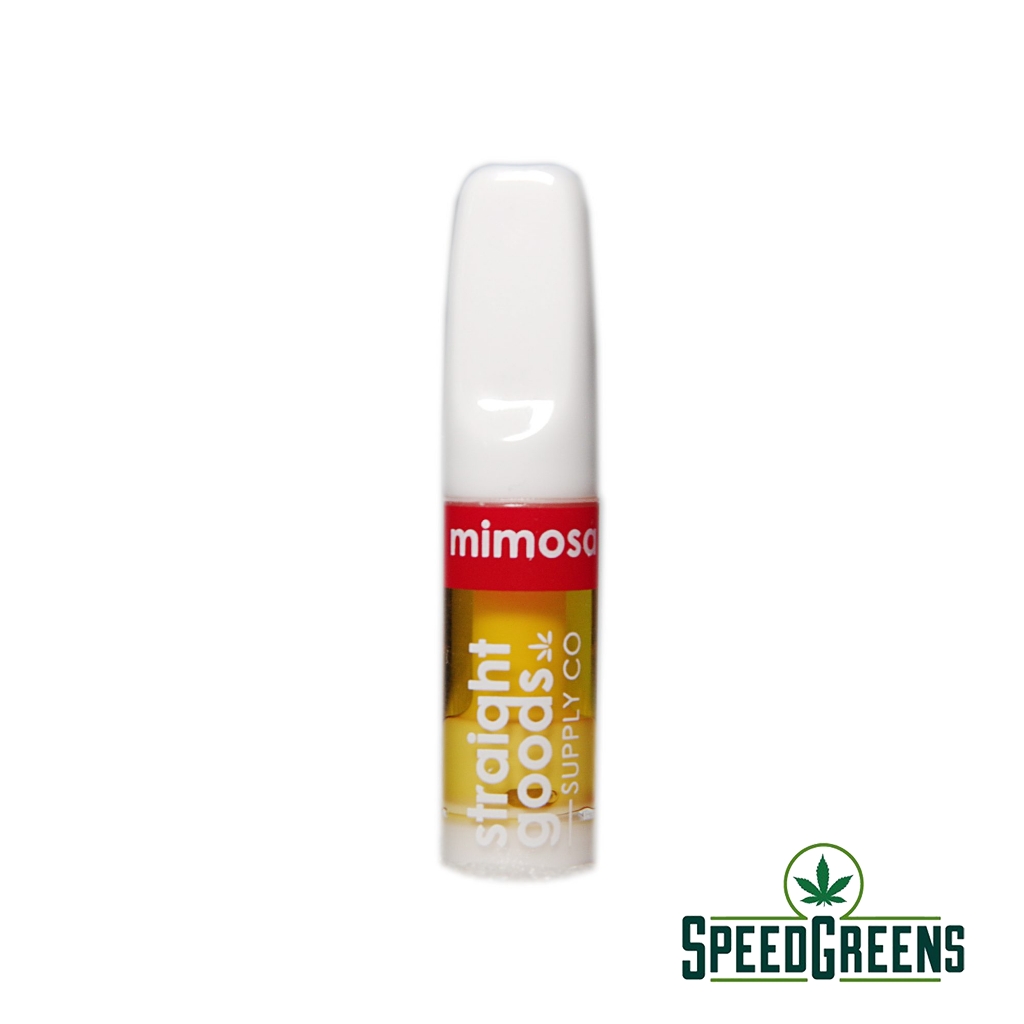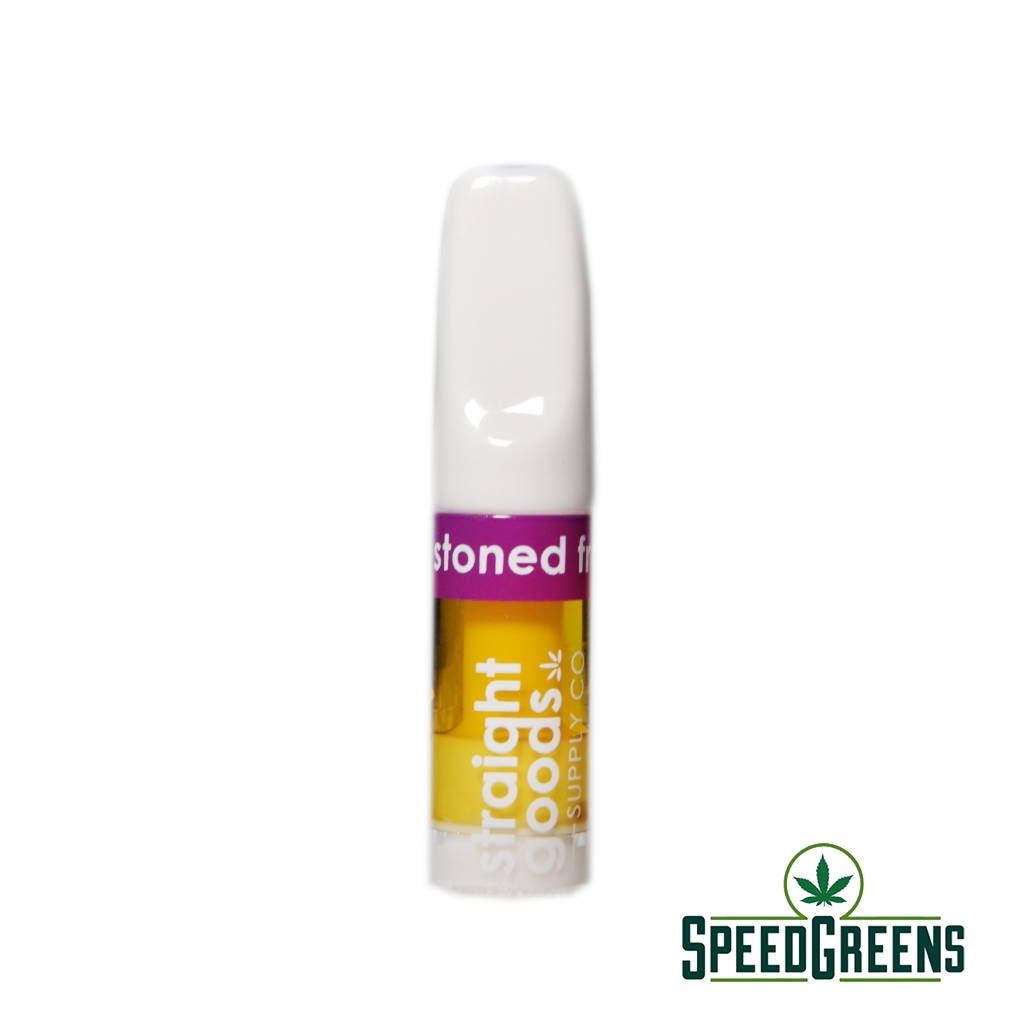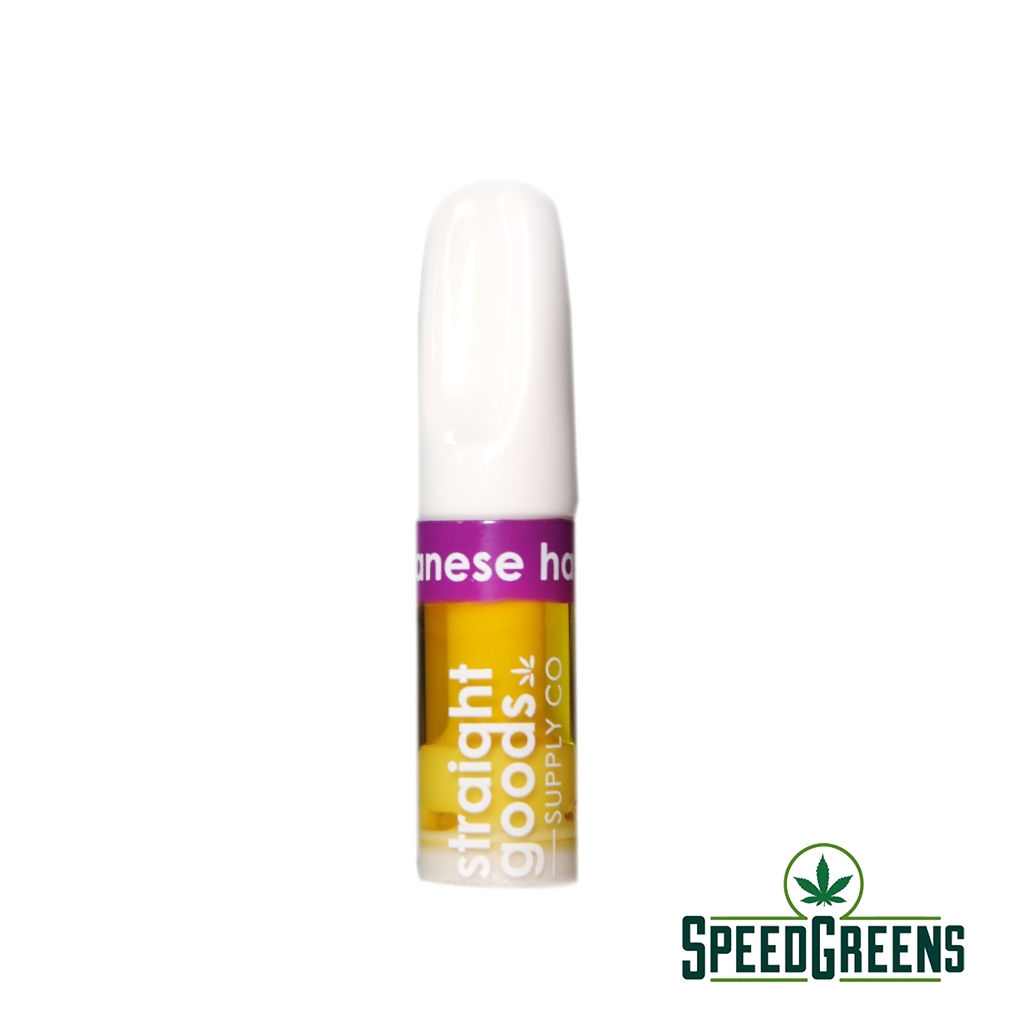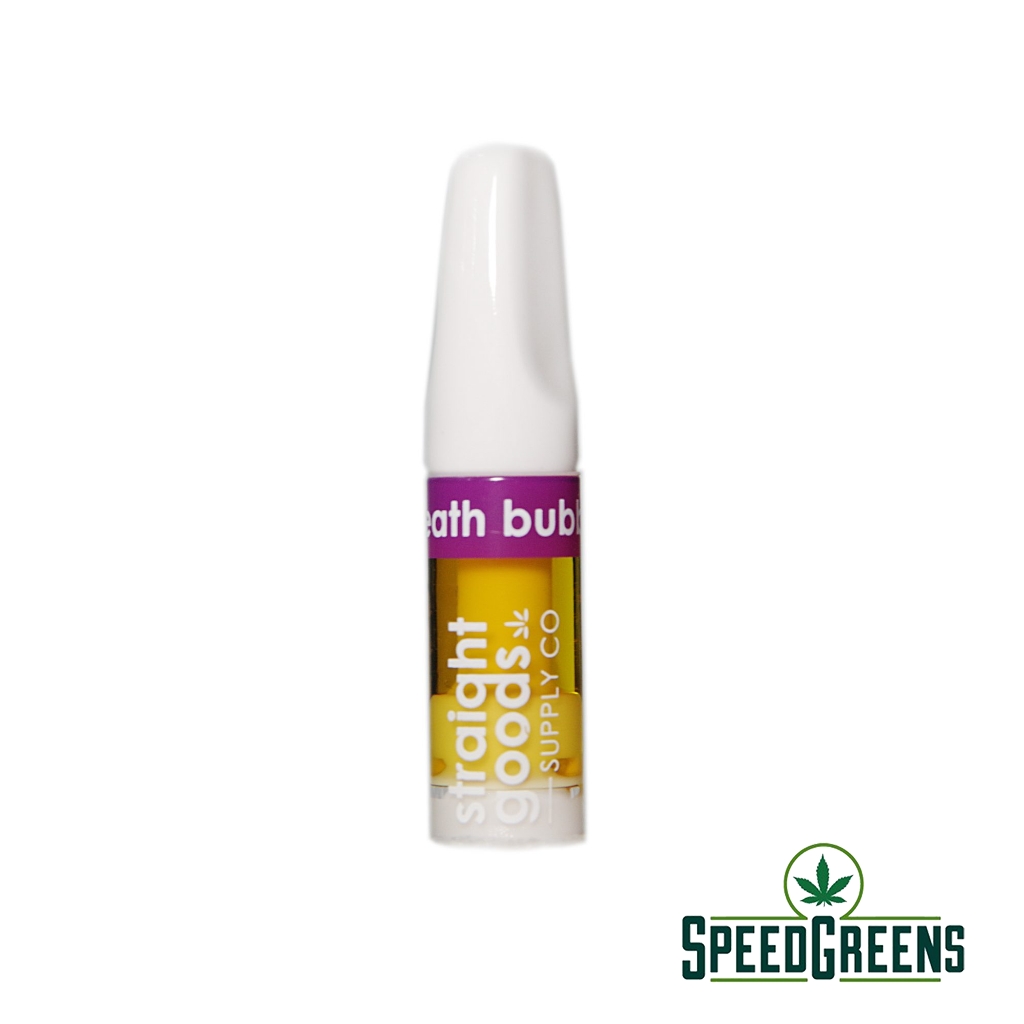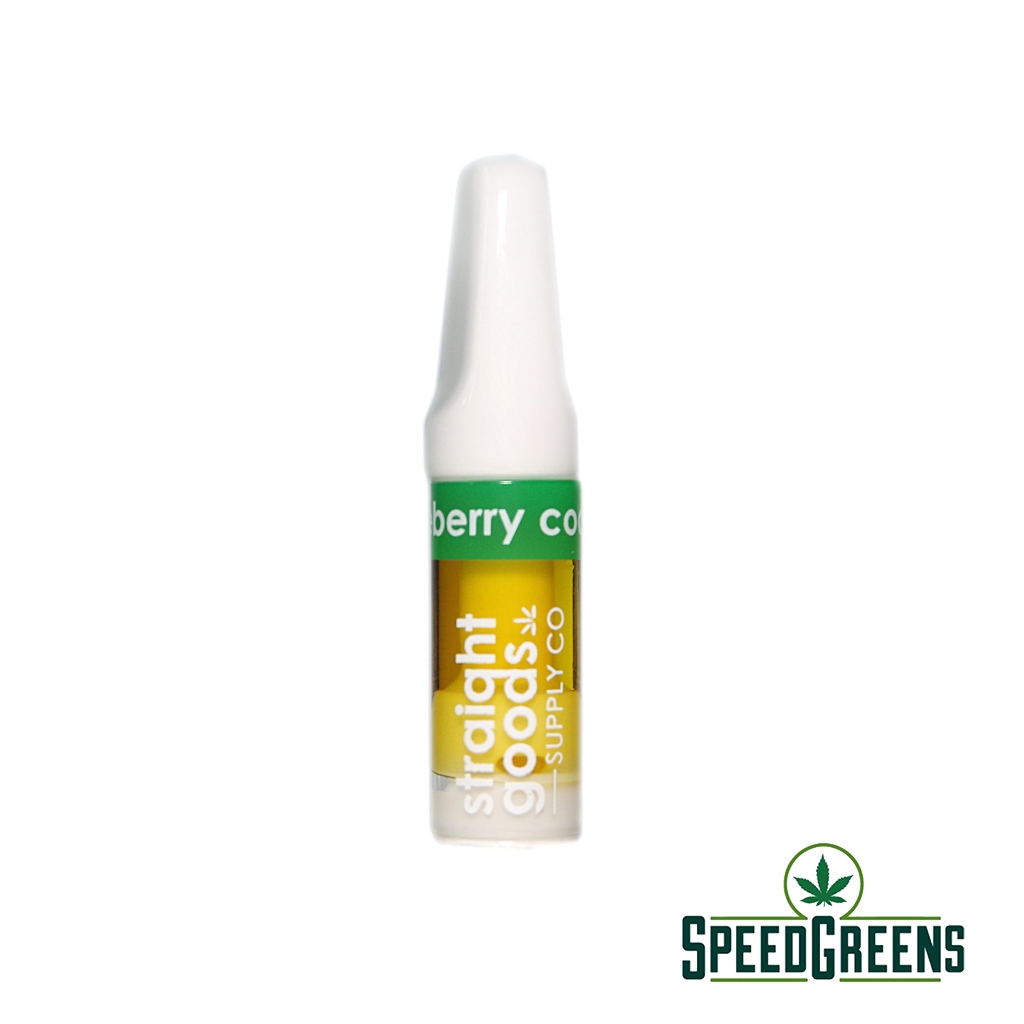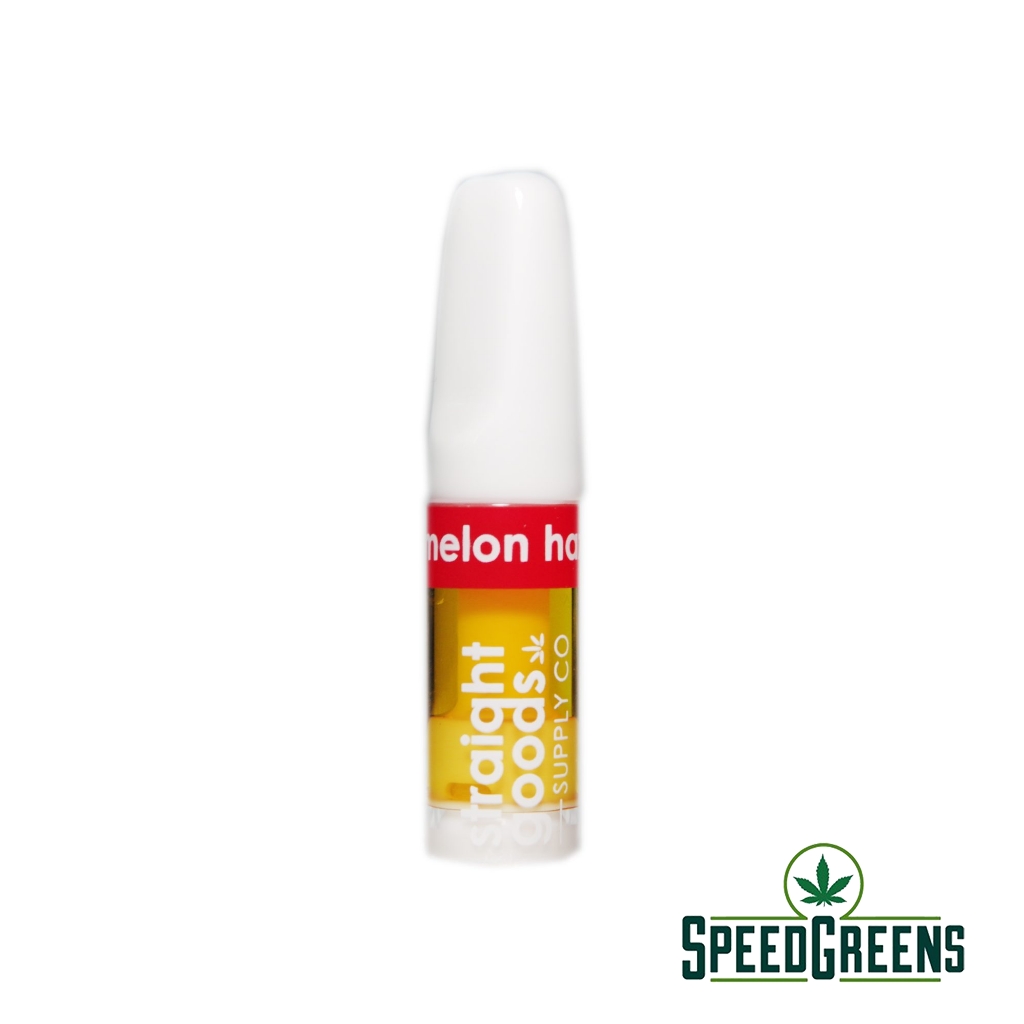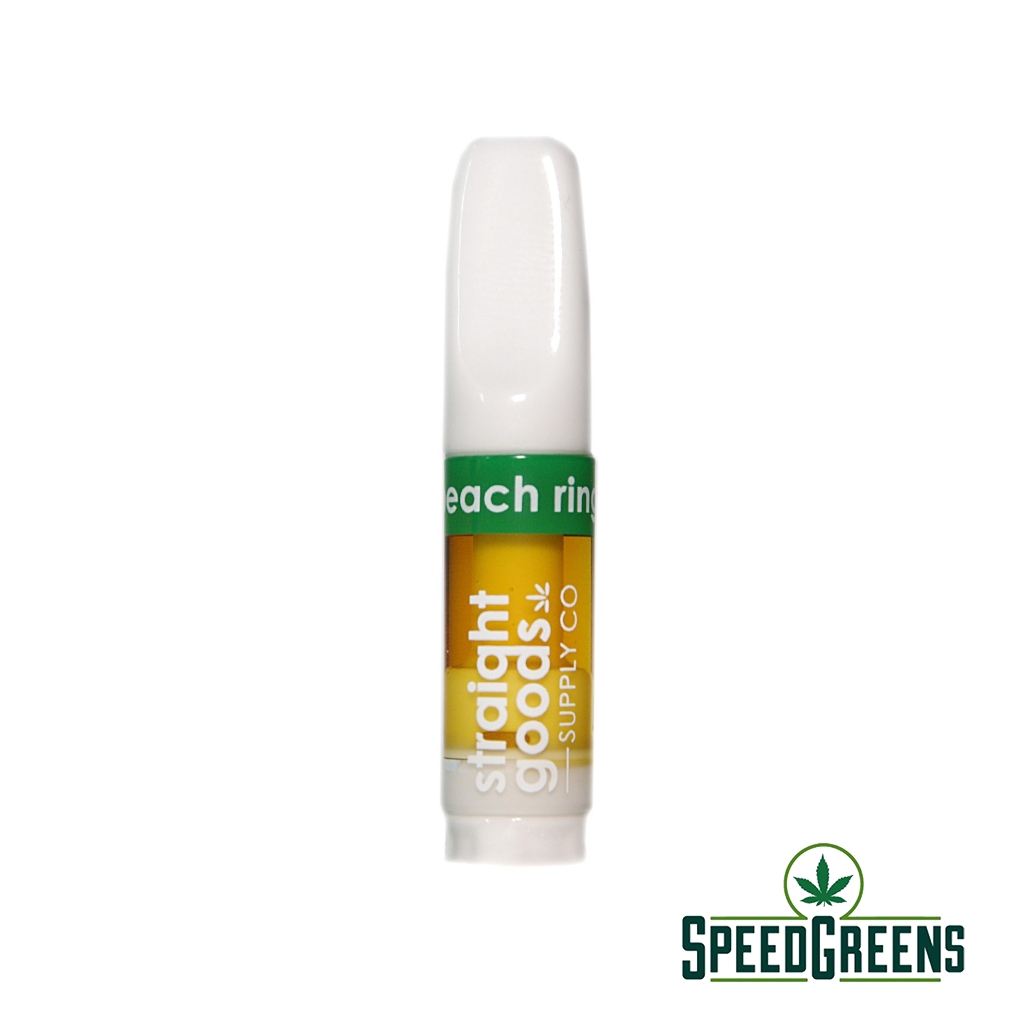 STRAIGHT GOODS Carts | 2 in 1 COMBOS (2g THC)
BEST PRICE

GUARANTEED SHIPMENT

DISCREET PACKAGING
Description
Refer a friend
Reviews (1)
ALL BRAND NEW COMBOS by Straight Goods Supply Co. ***AMAZING PRICE on SPEED GREENS*** always the first to bring you the best products.
Our classic blend of 95% solvent-less Delta-9 THC Distillate and 5% Organic Terpenes available in 12 combo box varieties that'll knock your socks right off! New Design & Lowest Priced Carts on SPEED GREENS.
Capacity: 2 x 1 Gram Carts
Features:
Vitamin E Acetate free
Full Ceramic 1 Gram Hardware
Leak and Clog Proof Design
No PG, VG, PEG, or MCT – Only Straight Goods!
Pack more punch in the palm of your hand with this weed vape
Sometimes you just need a little more kick especially when you're someone who's always on the go. Straight Goods now of combo carts with new 6 craft flavors with the same great amazing benefits so that you can have more of what's good.
Find what you're looking for with this great selection
Straight Goods 3g disposable weed vape has choices of indica, sativa, and hybrid so it's perfect for users who are looking to target a specific condition or even just looking for a specific type of vibe. Choose from any of the indica strains to relax your body and mind or try a sativa to increase your productivity and creativity. Any of the hybrid strains will work if you want the best of both worlds. Once you allow the psychotropic effects to fully take effect in your body, they are more intense. Few things have the same impact as this disposable concentrate or marijuana vape pen.
Blueberry Cookies Strain: A fruity flavor blend featuring a combination of deep berry notes and gentle honey nuances. Enjoy the fruitful results of a cross between Blueberry Tahoe and Thin Mint Girl Scout Cookies strains.
Zkittles Strain: This award-winning, California-bred strain is a cross between famously fruity strains, producing a unique sensory experience. Zkittles is known for its sweet and candy-like flavor which is characterized by strong fruity notes and ripe strawberry.
Alien OG Strain: A NorCal born genetics featuring smooth fruity aroma with tingling kush notes and earthy base. Alien OG has the typical lemon and pine OG smell and flavor, and its intense high combines heavy body effects and a psychedelic cerebral buzz. Beginners and novices, be sure to take it slow with this heavy-hitter.
Bubba Kush Strain: This phenotype is considered to be one of the fullest and most desired aromatic profiles on the planet. Bubba Kush is a rich, Indica-dominant strain, famous for its unique calming effects. Its refined aroma has just a hint of coffee and cocoa, while its taste is earthy and nutty with a subtle sweetness.
Kush Cake Strain: An indica-dominant strain that smells like vanilla and has an earthy peppermint taste. Bred from Cherry Pie and Girl Scout Cookies, Kush Cake grows in sticky buds. he smell, the feeling of happy upliftment, and the unique cocktail of herb, fruit, and dessert.
Blue Lavender Strain: An Indica dominant hybrid, Blue Lavender has a floral-spicy aroma with notes of Camphor. This beauty is beloved for its complex flavors and tranquil effects. Blue Lavender has a sweet taste of ripe berries and florals with noted hints of lavender and earth.
Chocolate Cake Strain: The Chocolate Cake strain is renowned amongst reviewers for its colorful appearance and delicious scent and flavor that are like cake butter – vanilla and sweet candy.
Mimosa Strain: Mimosa is the result of a cross between Purple Punch and Clementine. This Sativa dominant hybrid is known for its uplifting qualities. Its strong citrus scent with gentle berry notes resembling freshly poured mimosa.
Take advantage of the draw-activated system and smooth intake
The Straight Goods Disposable works on a draw-activated system. As you inhale from the tip, the device heats the distillate. When you exhale, it takes the vapor form. The device features an easy-to-use adjustable airflow to control the strength of each inhale. This all-in-one disposable vape pen is incredible for traveling, first-time vaping, or if you want to try out a new brand of THC oil. The versatility is second to none with this weed vape pen!
We Value Friendship, and It Starts with Sharing
Are you looking to provide your friends with the same benefits you enjoy?
Look no further! It only requires a simple step-by-step process that takes less than 5 minutes! You earn points that you can use in the shop, and they can benefit from the fantastic selection we provide. It's a win-win situation, so don't hesitate.
Go to "My Account" at the top of the page. If you haven't created an account, we highly suggest it! You can find the referral link section below your profile.

Input a page URL which you want to refer and click "Generate Referral Link."

It will generate a link according to the date of your request. You can also click the social links for Facebook, Twitter, or Whatsapp to create a link to those applications.
Copy the URL (or click on the "Copy Link" box beside the link) and share the link with family, friends, and loved ones!

When your friends and loved ones click the link, you will be awarded 625 Speed Pass Points (after a complete purchase), which you may use towards any of our products! Because your friends are doing you a favor, they can reap more benefits as they will receive a unique coupon code worth $25. This sign-up bonus will help them with more purchases in our shop! If you have any questions or concerns, let us know, and we will be happy to help.