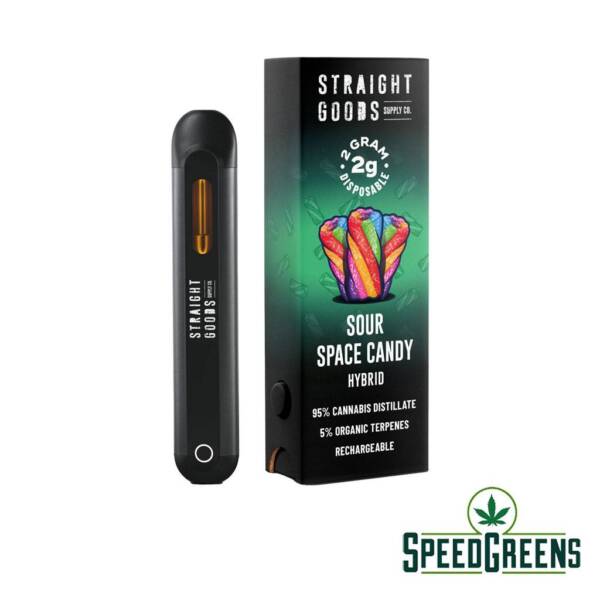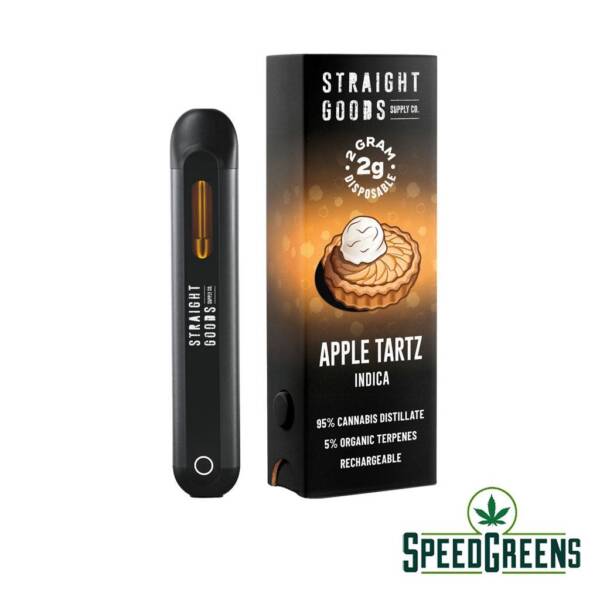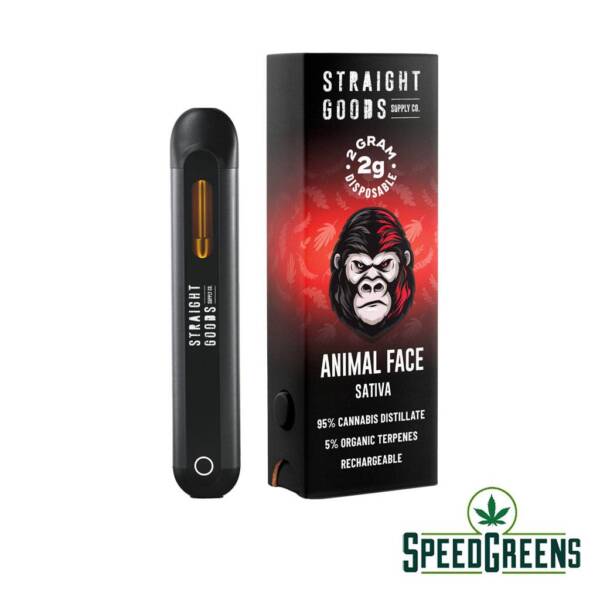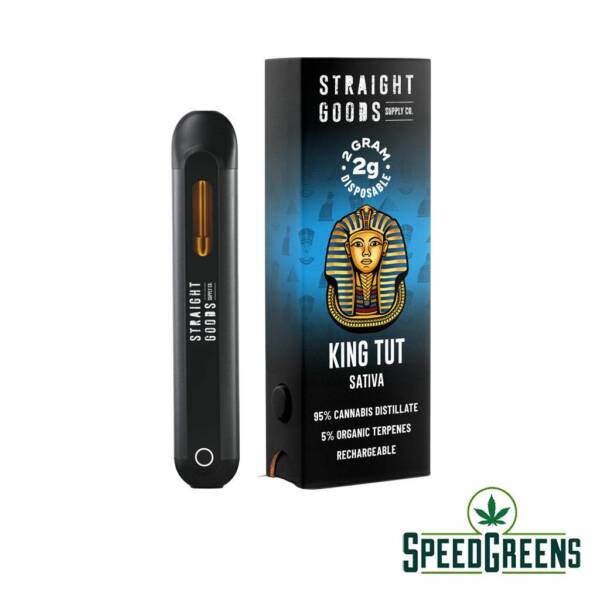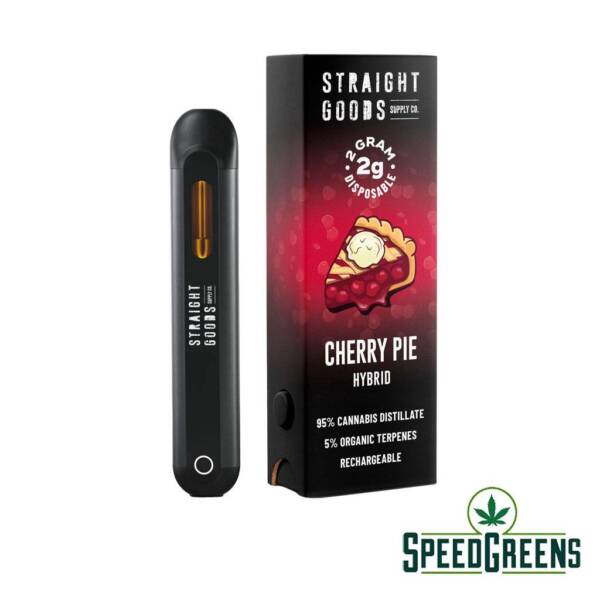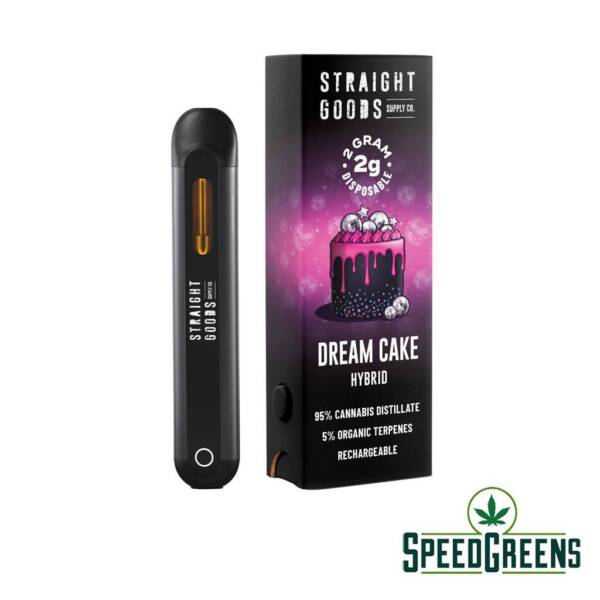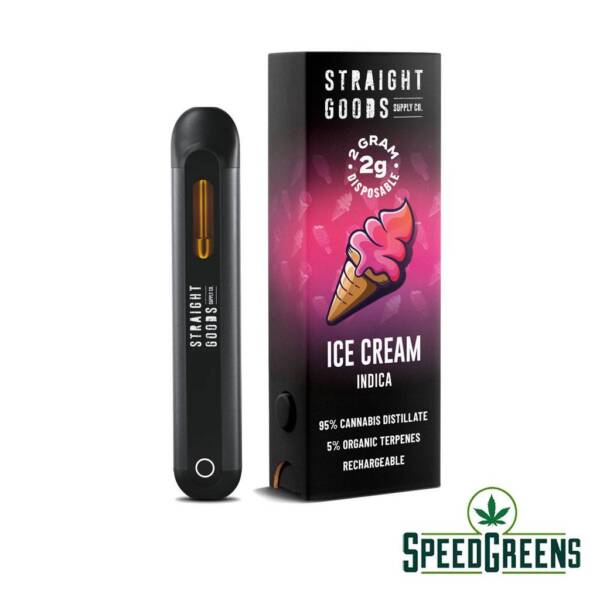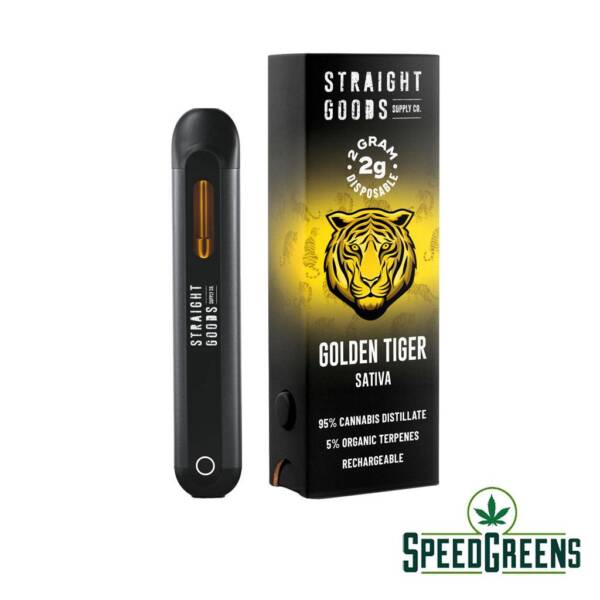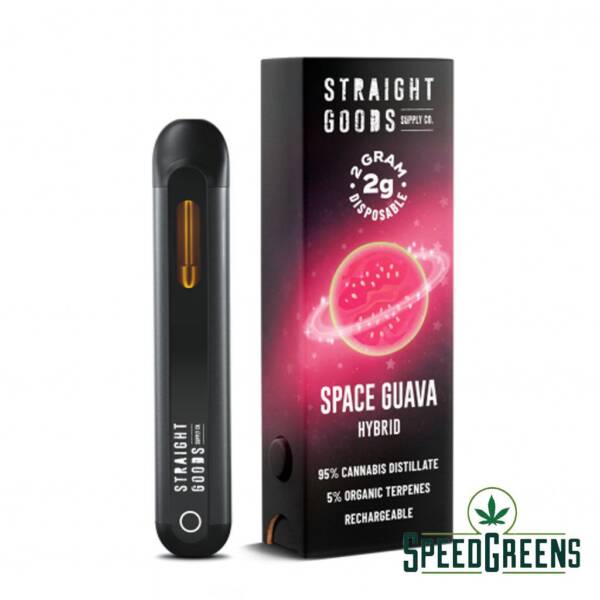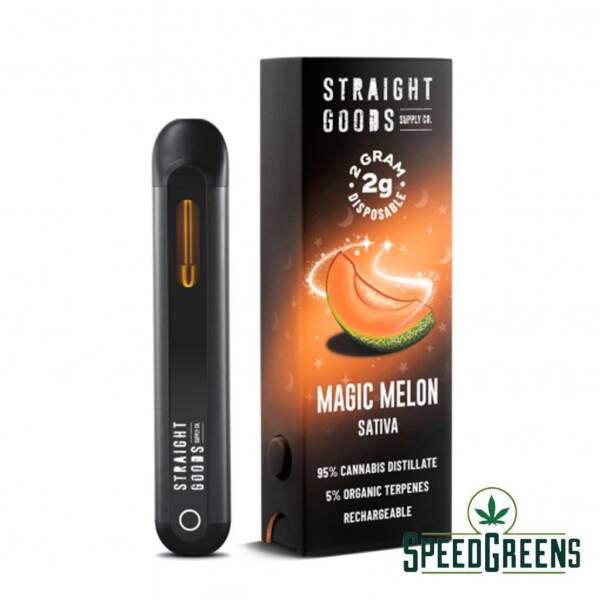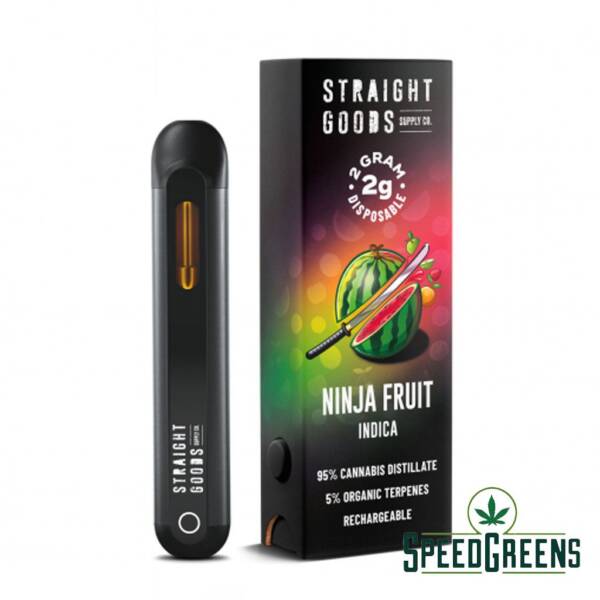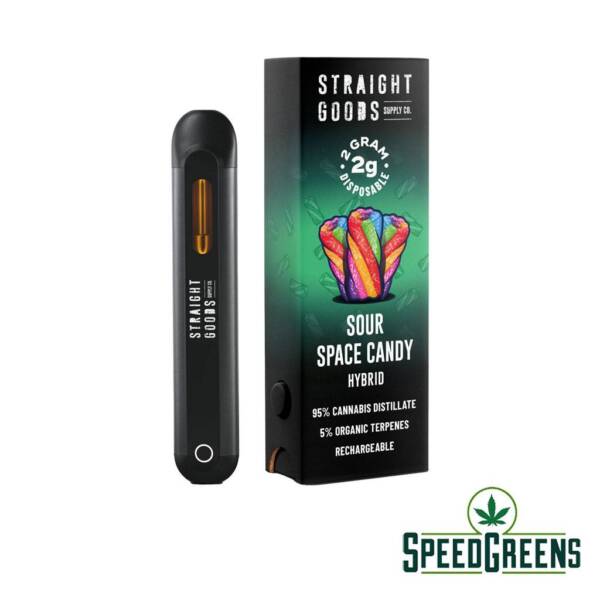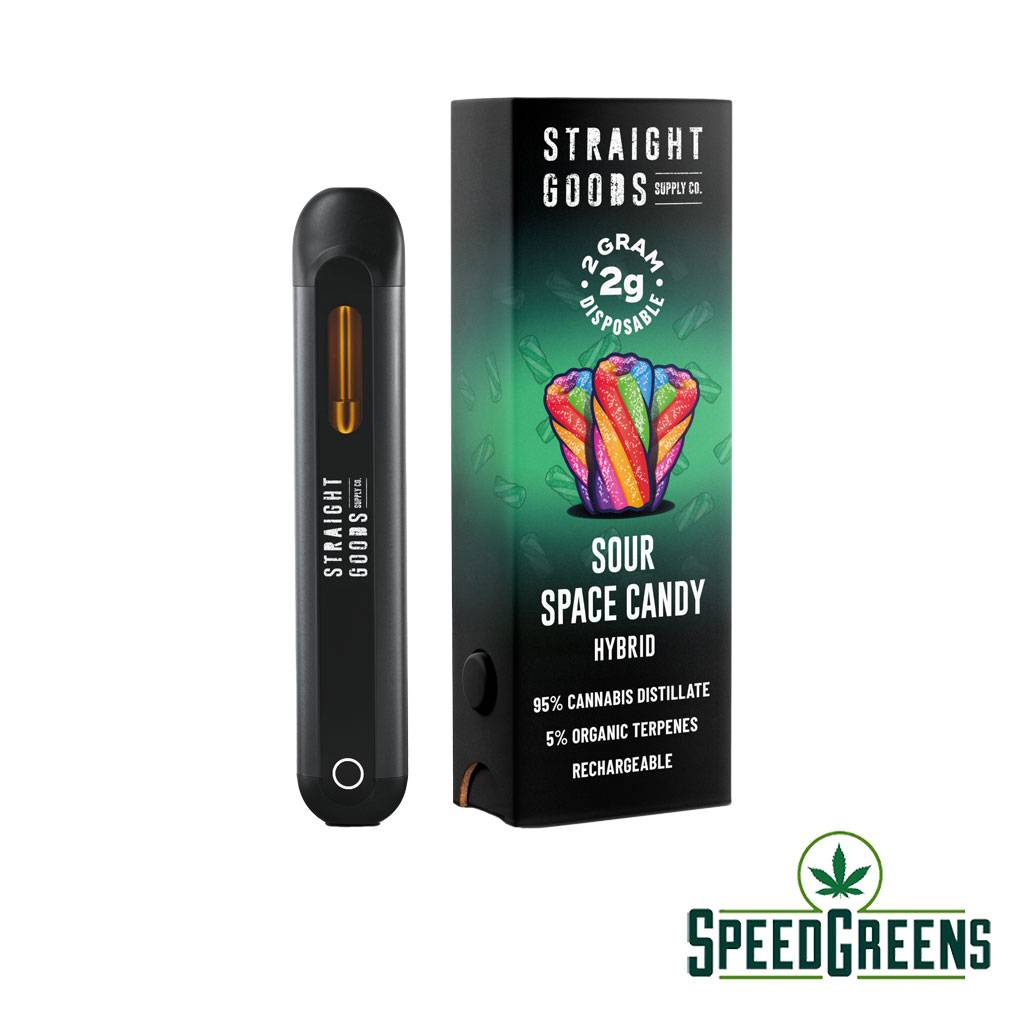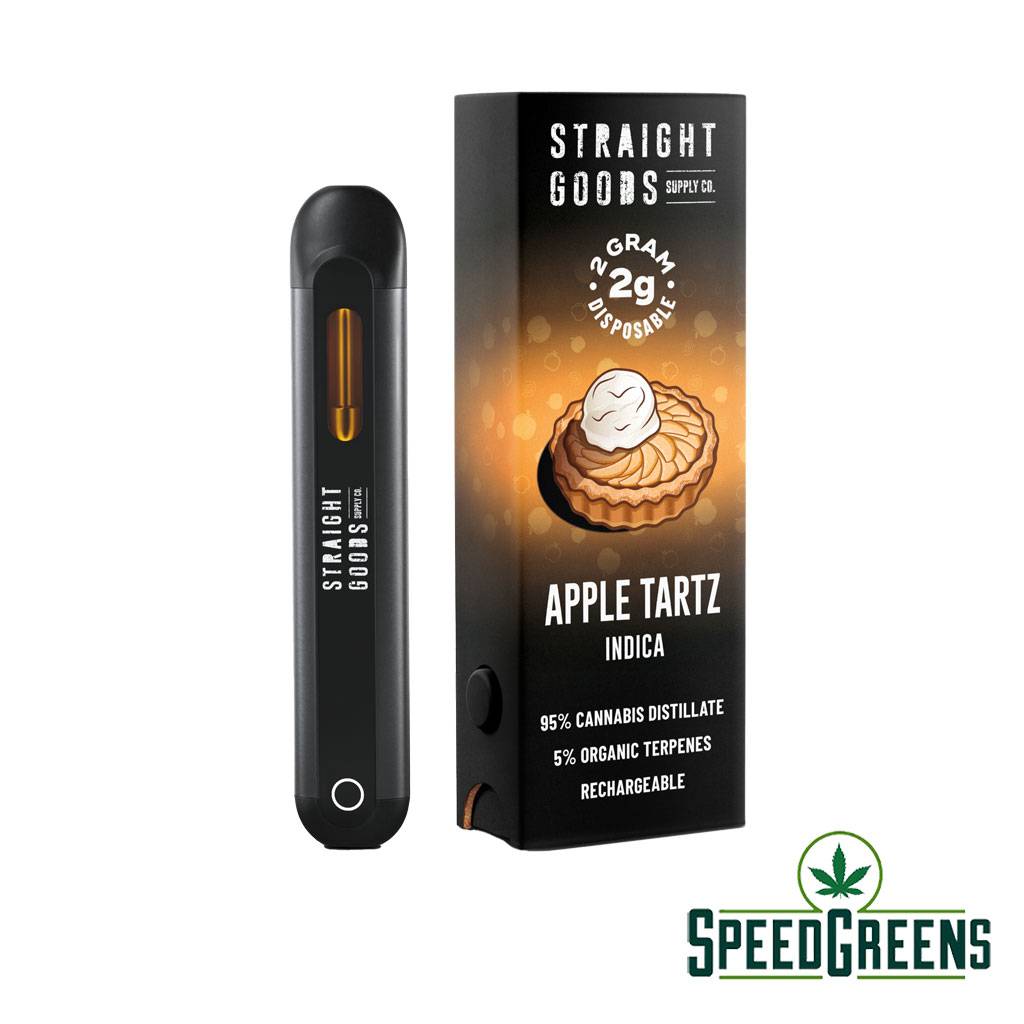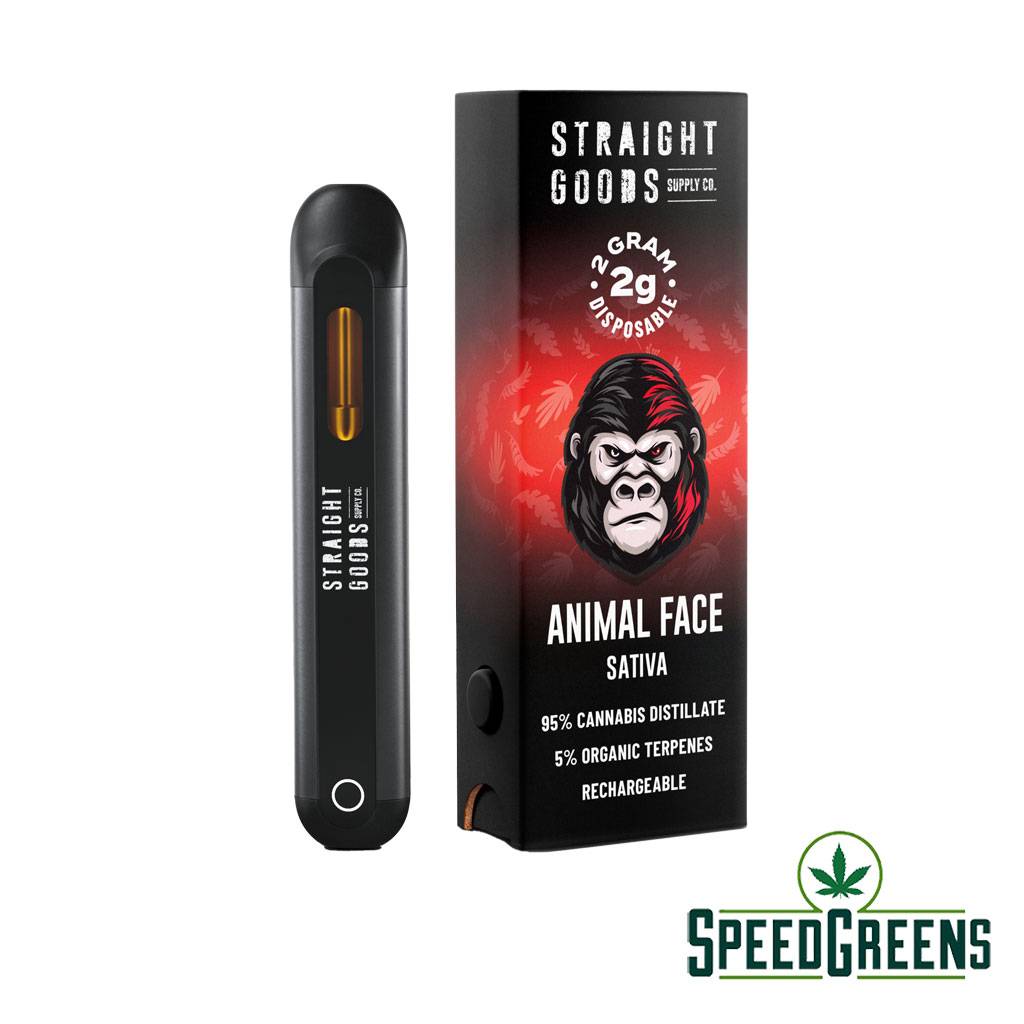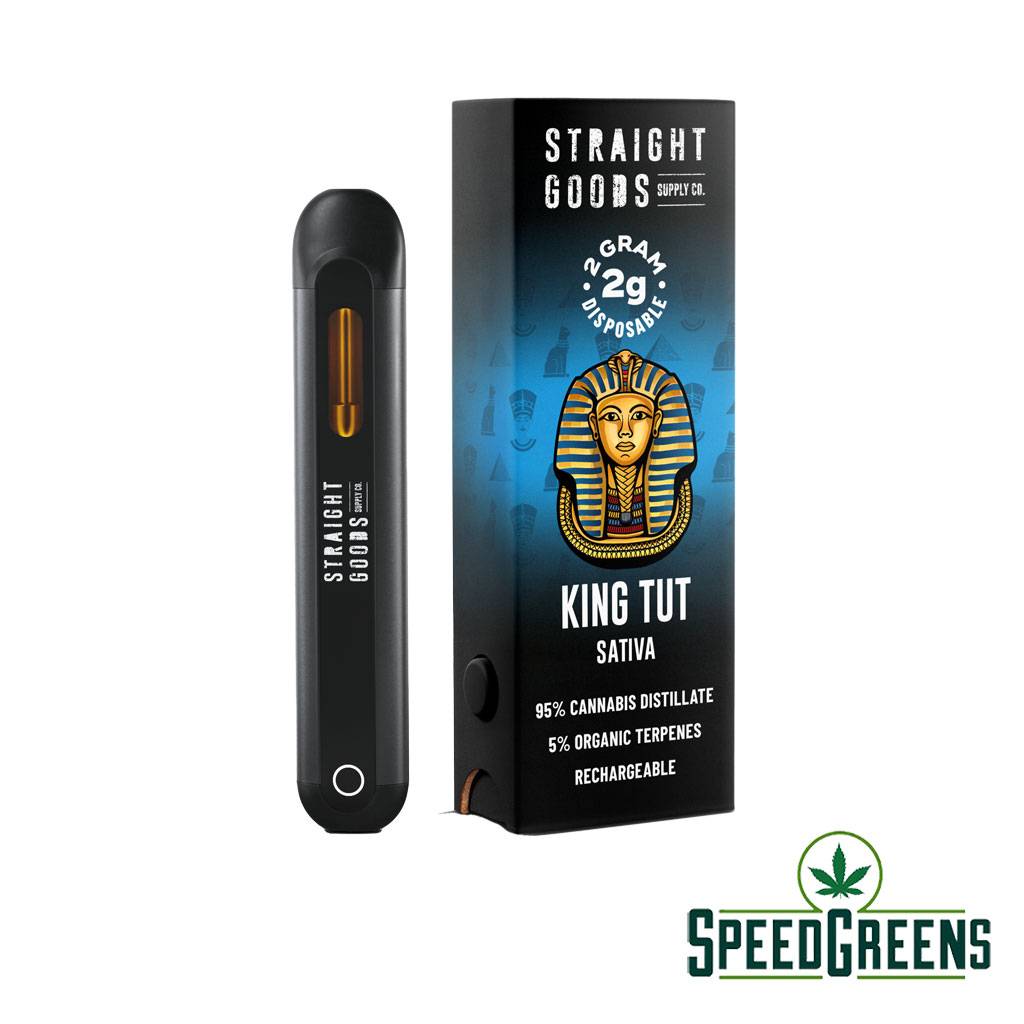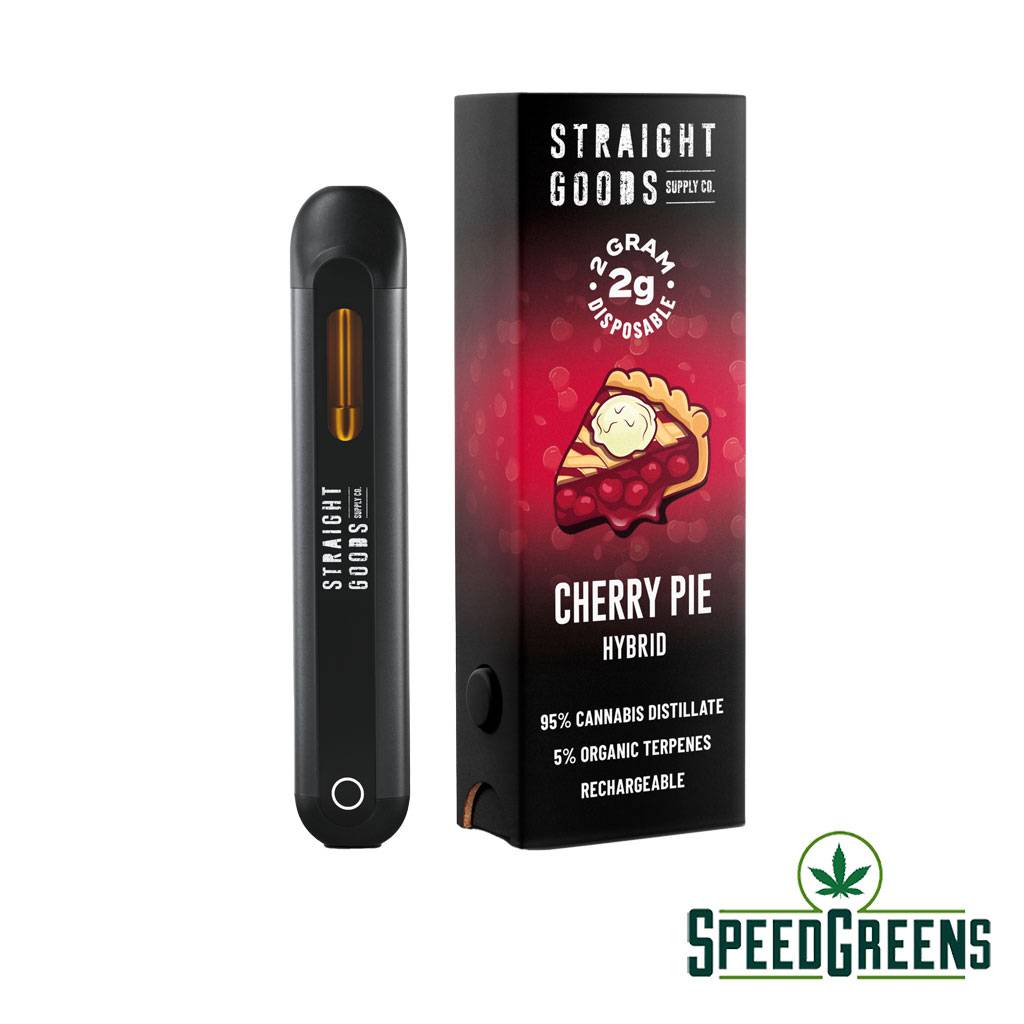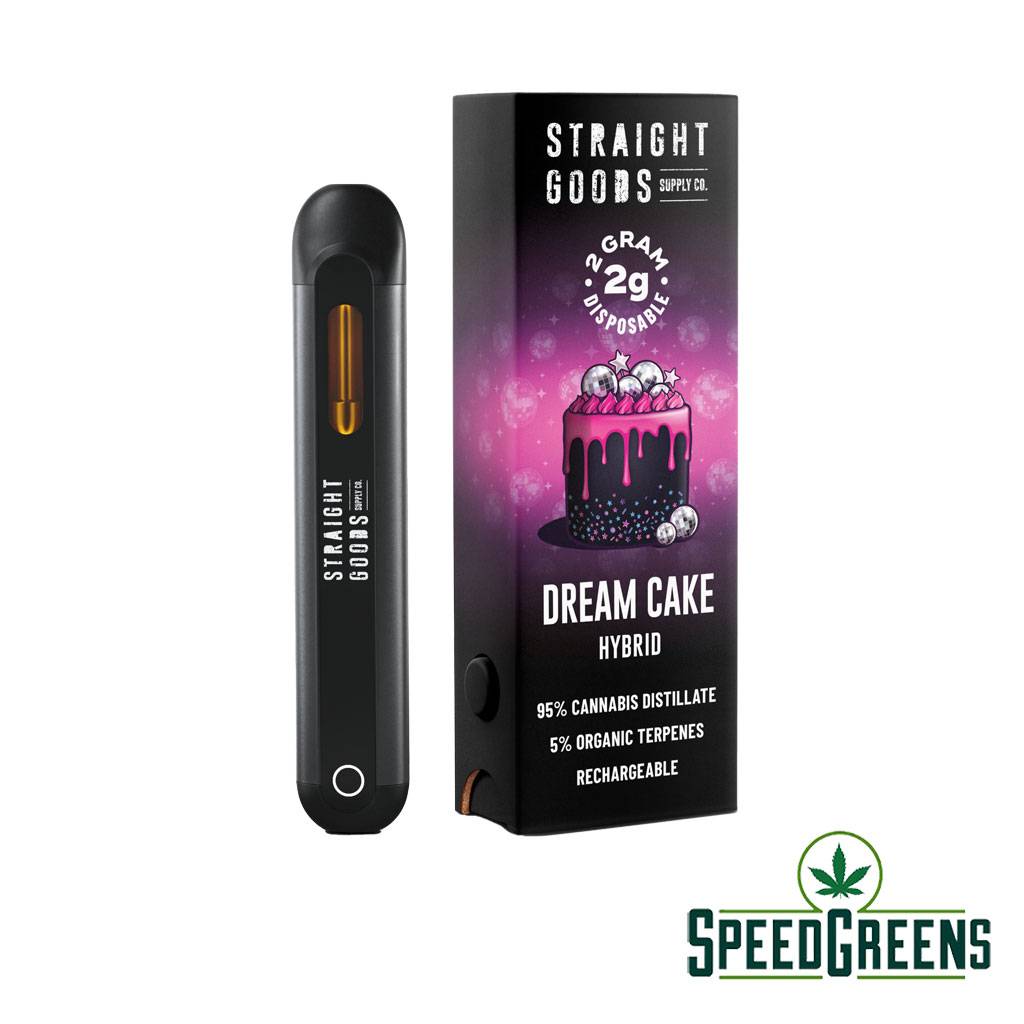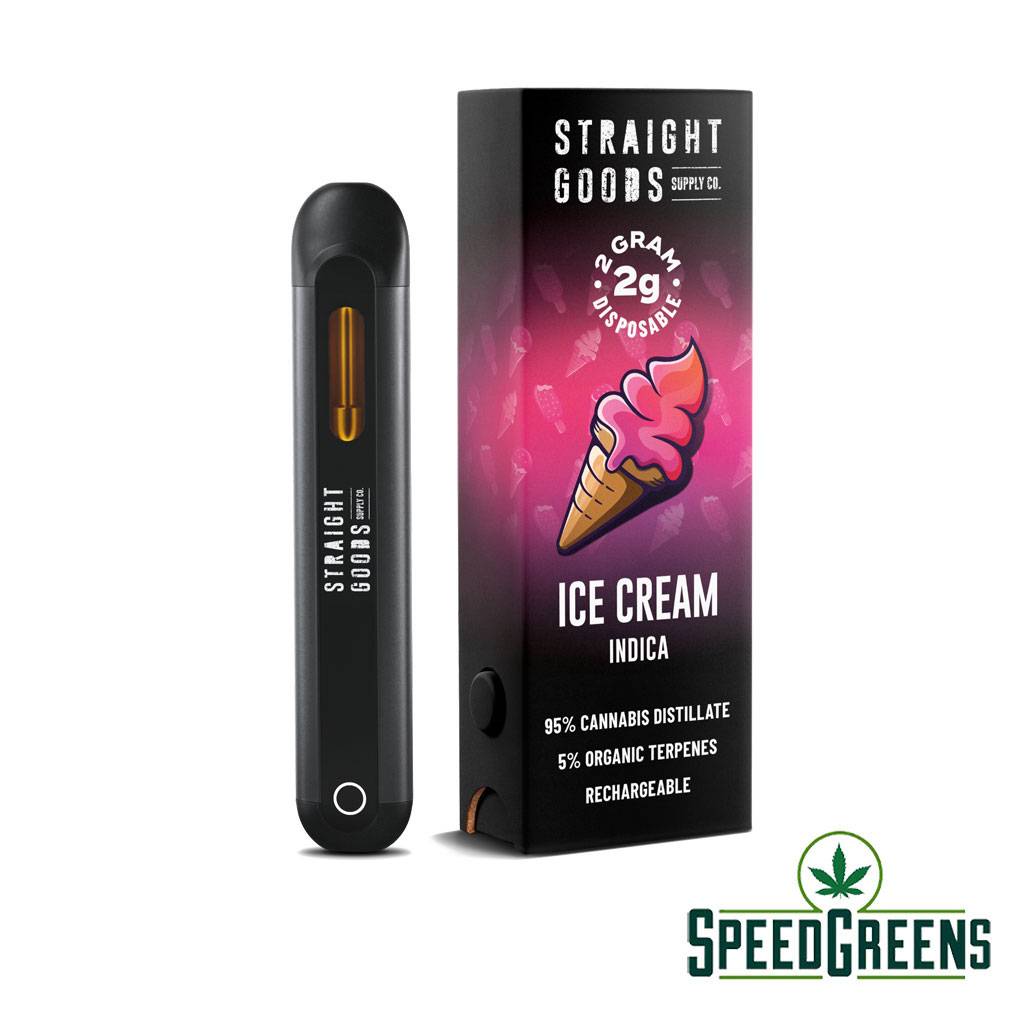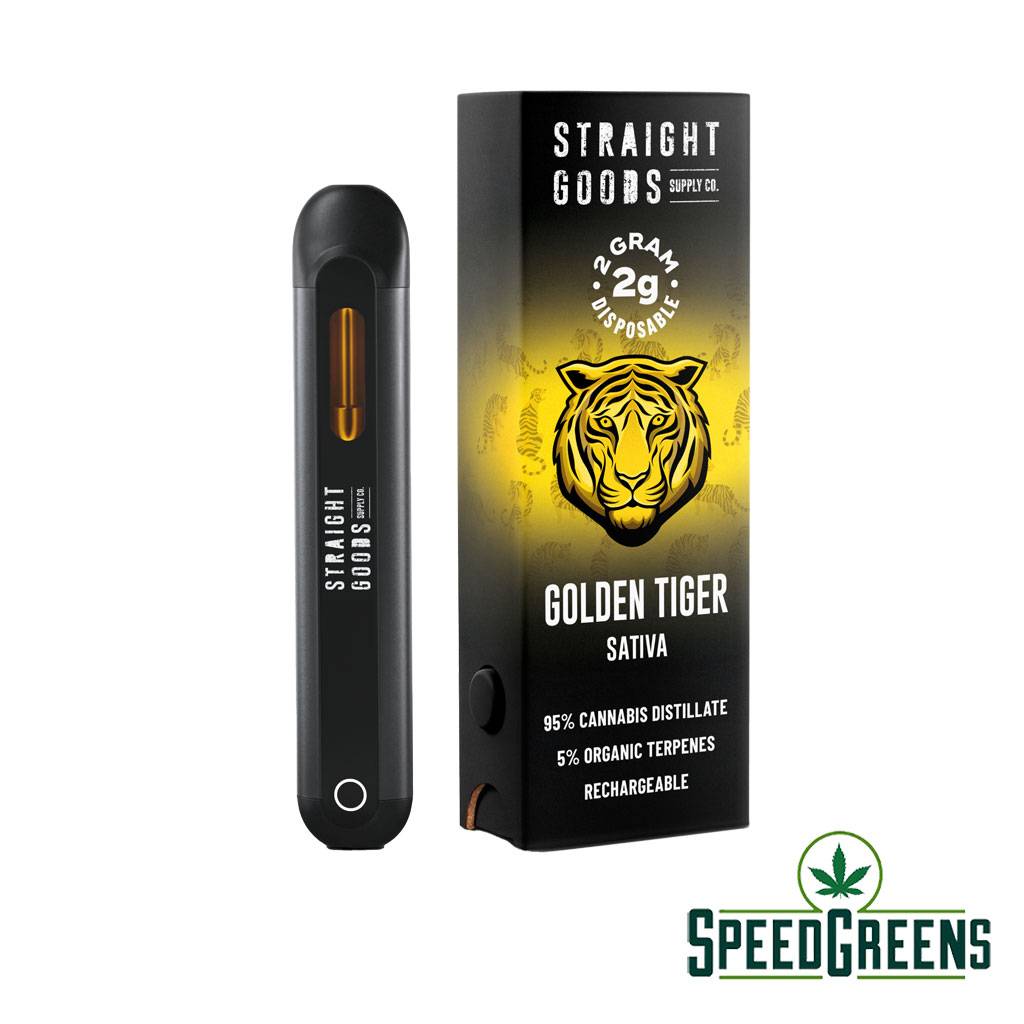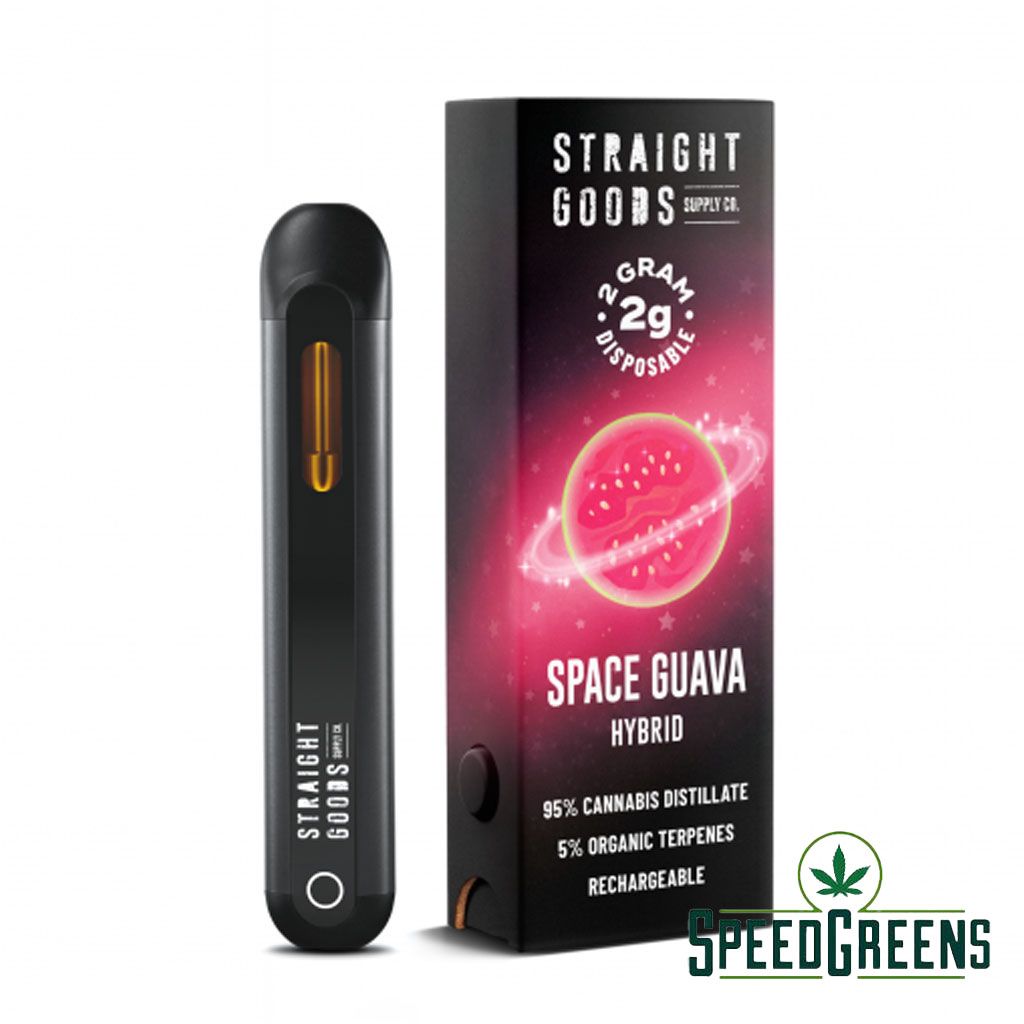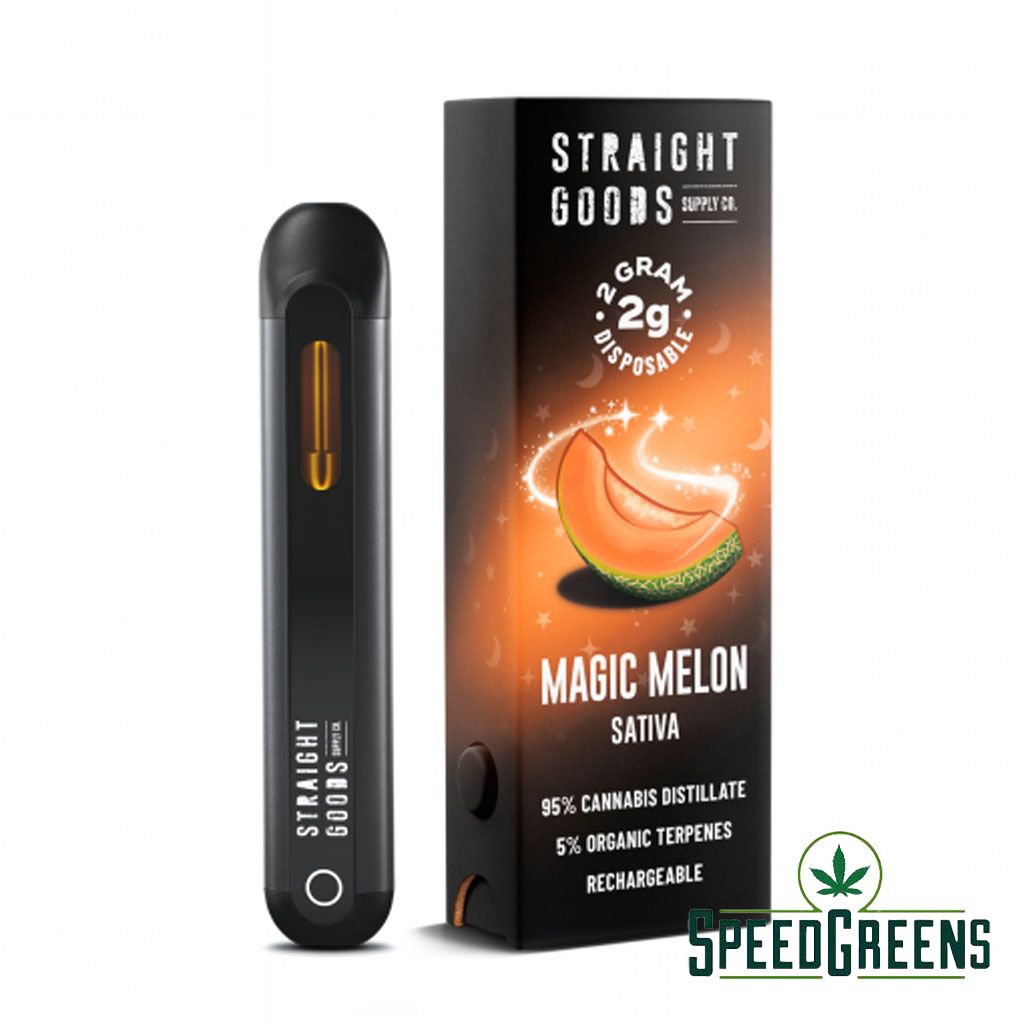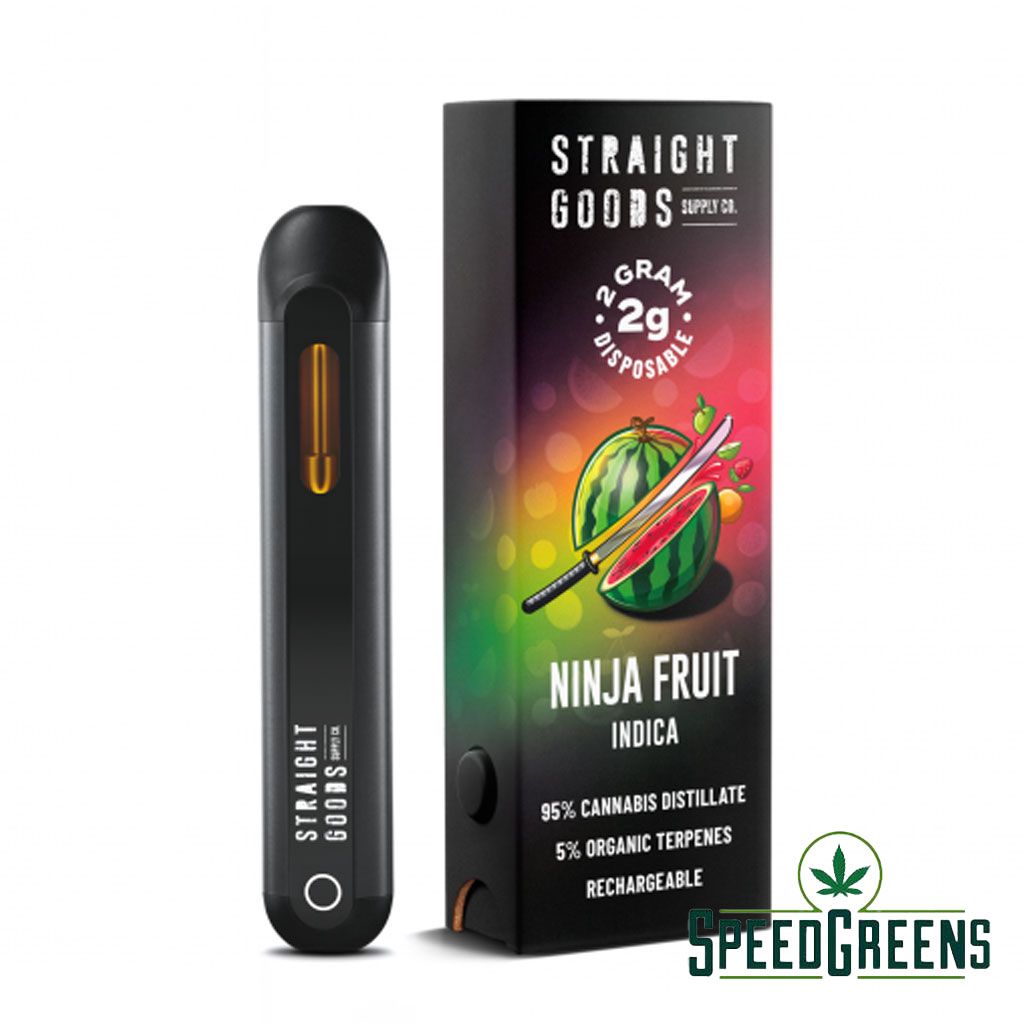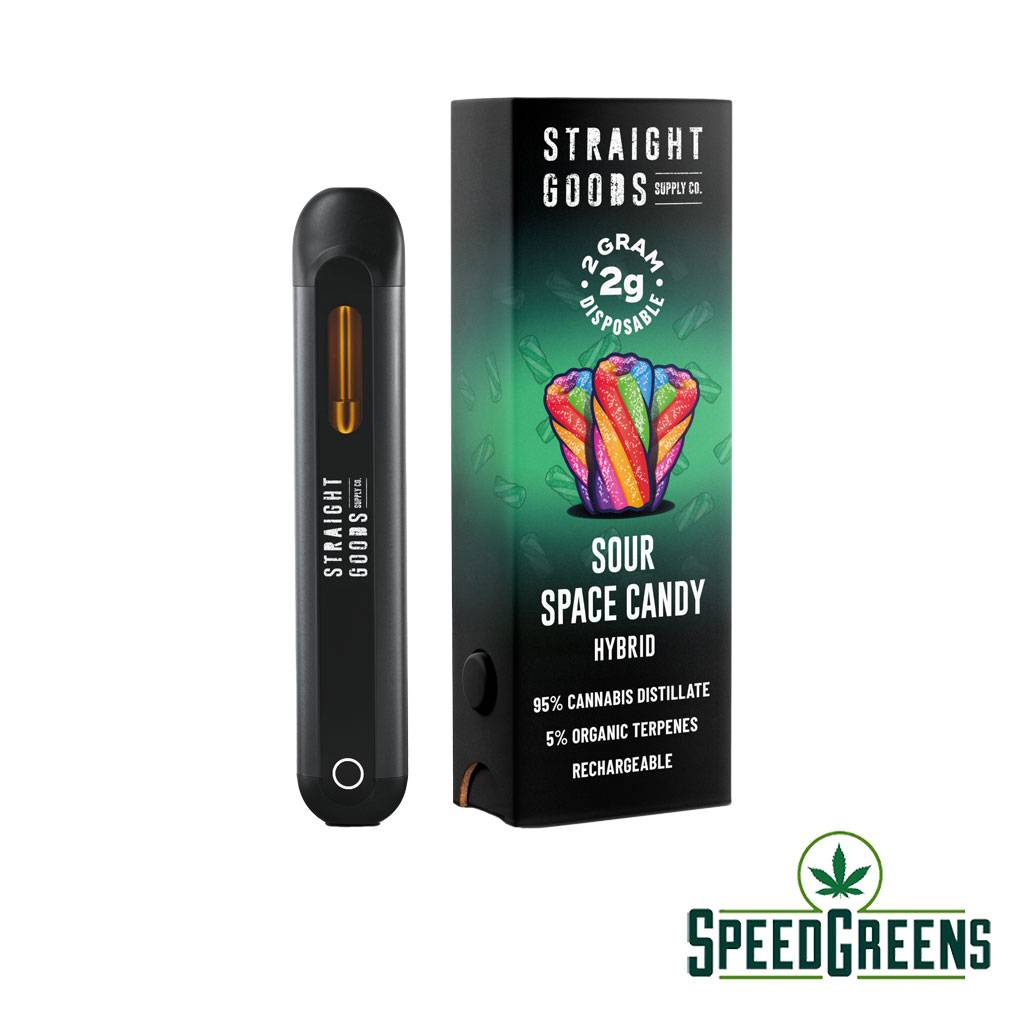 Straight Goods 2 GRAMs Disposables (2g THC)
BEST PRICE

GUARANTEED SHIPMENT

DISCREET PACKAGING
An excellent disposable vape pen, convenient and discrete!
All NEW 2 GRAMS (2g THC) by Straight Goods Supply Co. Our classic blend of 95% solvent-less Delta-9 THC Distillate and 5% Organic Terpenes available in 6 new craft flavors that'll knock your socks right off! Capacity: 2 GRAM Disposable Vitamin E Acetate free Rechargeable Disposable Battery Leak and Clog Proof Design No PG, VG, PEG, or MCT – Only Straight Goods!
On-the-go and need a quick fix?
Experience the powerful effects of the Straight Goods weed vape pen!
Smoking with this weed vape pen delivers an organic dose of pure weed straight to your lungs. It can relieve anxiety, depression, appetite loss, chronic pain, and chronic fatigue. If you suffer from nausea or migraines, this disposable vape pen is for you. The whiff of prime-quality cannabis will fill the room and your lungs with a fantastic experience.
Sleek and discrete weed vape pen with classic strains to choose from
Release your discomfort with any of our indica, sativa, or hybrid strains
As soon as you take a puff, the active cannabinoids will flood your brain with bliss. Its healing and joyful experience will turn into quick relaxation. Pick from any of the indica strains to loosen your mind and let you wind down or try a sativa to boost creativity and productivity. If you want the best of both worlds, then any of the hybrid strains will do the trick. The psychotropic effects reach higher levels once you let it completely set in your system. Few things are as impactful as this disposable weed vape pen or concentrate vaporizer.
Golden Tiger – The Golden Tiger high has all the energizing and lifted effects you've come to expect from a classic sativa strain. A few minutes after your last exhale, Golden Tiger will roar into your mind, lifting you to a soaring state of euphoria. Any mental task that requires a little brainpower is made easier with this effect, as it enhances focus and creativity.
Apple Tartz – There's no denying that Apple Tartz is a beautiful strain, and its euphoric, hybrid effects are both relaxing and balanced. You can enjoy it both on a chill evening or for your morning wake and bake.
Animal Face – The Animal Face high begins with a rush of cerebral effects that create euphoria in your mind, easing away any negative thoughts. A state of complete mental relaxation sets in as you become unfocused and stoned.
King Tut – is cerebral and peppy, making this a good choice for daytime errands, social events, or creative endeavors. Use this strain to treat depression, chronic pain, stress, inflammation, and nausea.
Cherry Pie – It is commonly used by patients suffering from PTSD, anxiety, bipolar disorder, migraines, and other stress-related disorders. Although it may cause dry eyes and mouth upon usage by the user, it definitely enhances euphoria, relaxes the body and mind, and elevates moods.
Dream Cake – Expect the best of both worlds with Dream Cake. It helps with opening up your mind and helping you stay productive but can still make the experience relaxing enough to help you sleep. This hybrid strain will deliver the effect you need.
Sour Space Candy – Take a spaceship to the stars with Sour Space Candy. Almost immediately after exhaling, your mind will settle into a state of calm and a sense of tingly euphoria will spread gradually throughout your mind and body until you feel completely relaxed.
Ice Cream – Produces a buzz that affects your head and body equally and is quite strong. The numbing sensation produced by the strain lasts for quite a while on your system. It is a good treatment for stress, anxiety, depression and loss of appetite. Tip: Make sure to have some snacks ready.
*NEW* Fruit Ninja – Ninja Fruit is a good pick-me-up strain if you need more help getting up in the morning. Users notice they are energized, focused, and far more social than normal, however as the high progresses you'll begin to feel a bit more relaxed and the munchies start to kick in.
*NEW* Space Guava – You'll be met with a floral and fruity flavor as soon you inhale. Users report effects of a slow build-up to a feeling of euphoria and relaxation. As a hybrid strain, you will also feel focus paired with sociability which makes it a good choice for chill social settings.
*NEW* Magic Melon – The Magic Melon high offers brighter effects that are great for a lazy afternoon spent relaxing with friends or hitting the great outdoors. You'll feel lifted with a slightly tingly effect in the back of the brain that fills you with a sense of tranquil euphoria, pushing out any negative or racing thoughts.
Take advantage of the draw-activated system and smooth intake
Every puff will be gas straight from the first puff to the last
The Straight Goods Disposable works on a draw-activated system. As you inhale from the tip, the device heats the distillate. When you exhale, it takes the vapor form. The device features an easy-to-use adjustable airflow to control the strength of each inhale. This all-in-one disposable vape pen is incredible for traveling, first-time vaping, or if you want to try out a new brand of THC oil. The versatility is second to none with this weed vape pen!