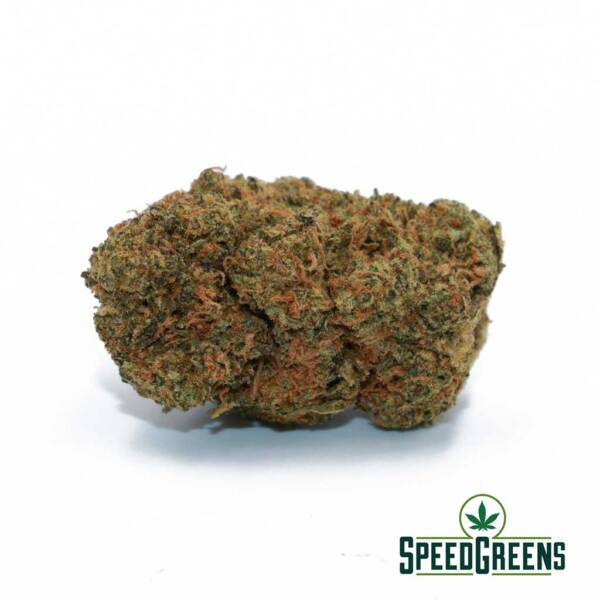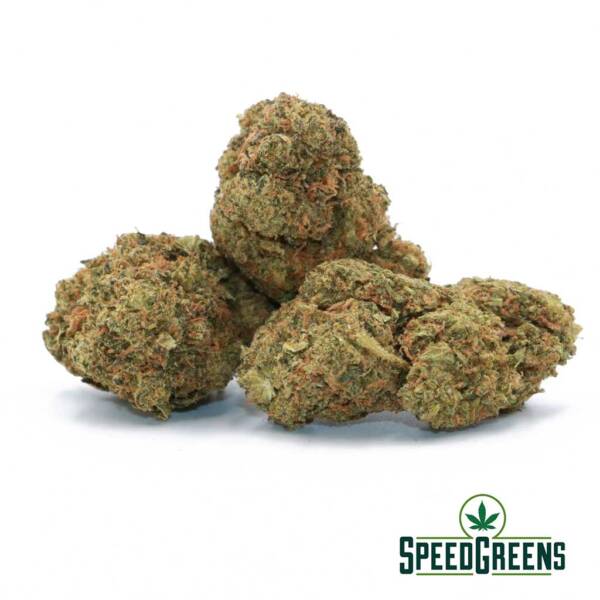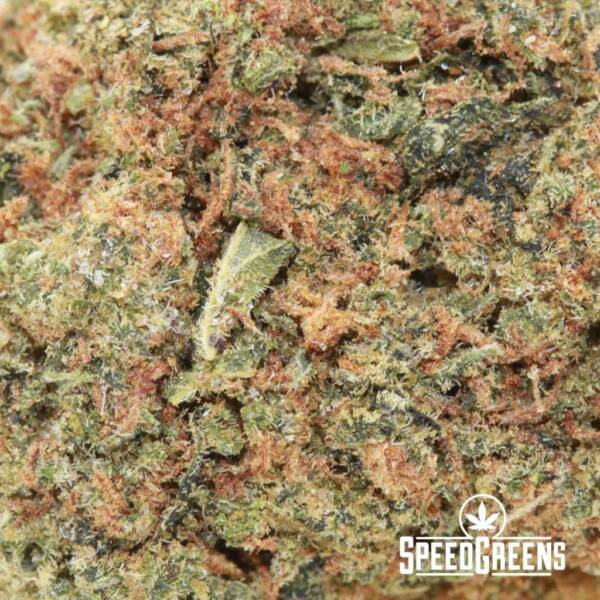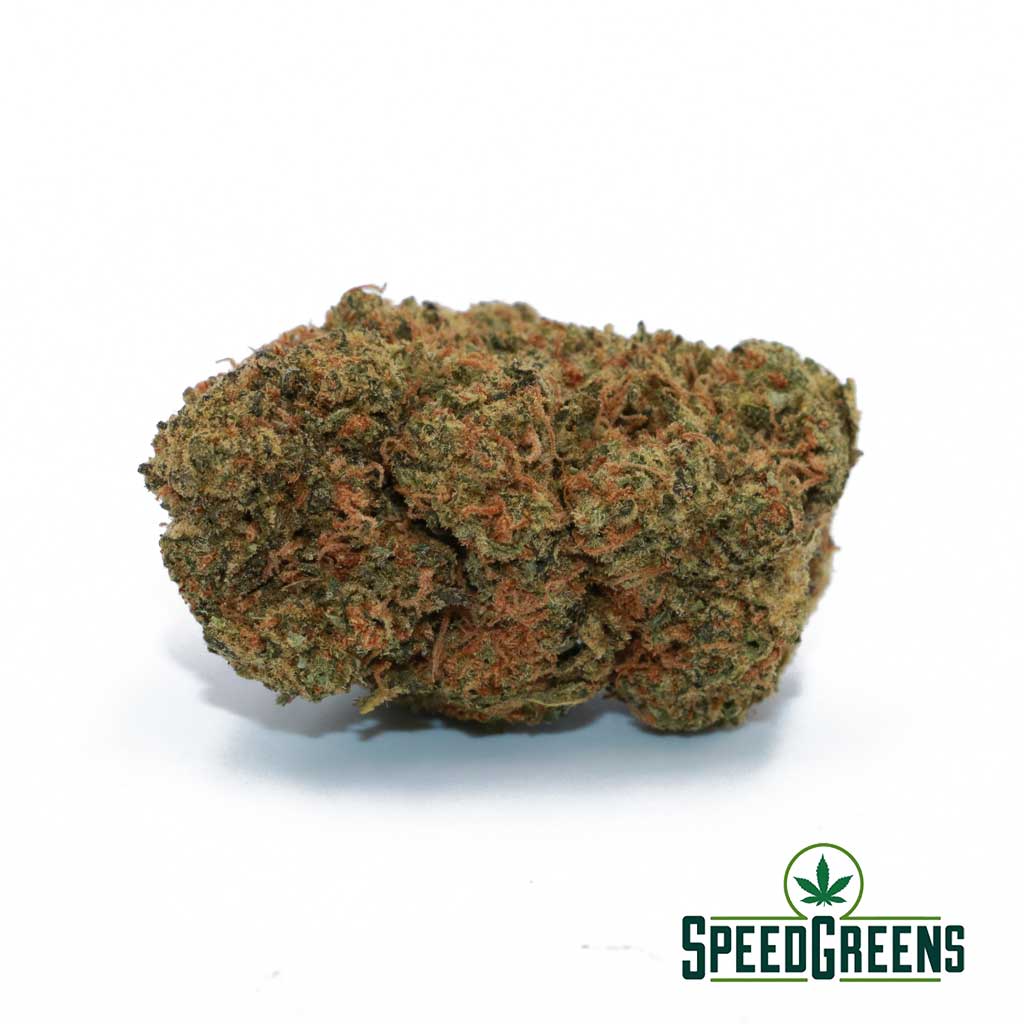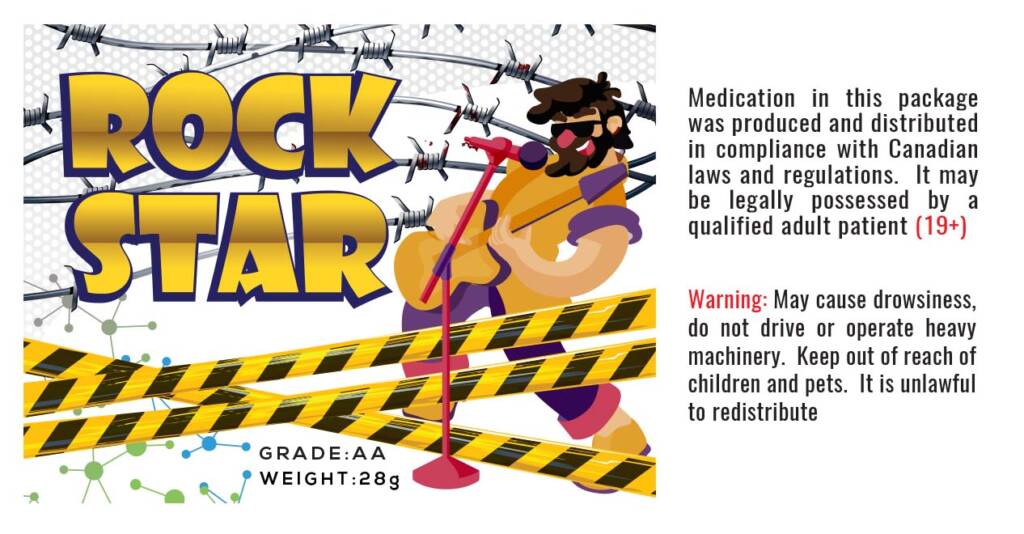 BEST PRICE

GUARANTEED SHIPMENT

DISCREET PACKAGING
| | |
| --- | --- |
| Grade | AA+ |
| Type | INDICA |
| EFFECTS | Relaxed, Happy, Euphoric, Uplifted, Sleepy |
| HELPS WITH | Pain, Depression, Anxiety, Stress, Insomnia |
Indulge yourself in the superstar properties of Rockstar!
This indica strain shouldn't be confused with the "RockStar OG." A high-energy buzz and a reliable go-to strain. Its potent effects make it an effective medical cannabis product. If you need to order weed online, Speed Greens has your premium selection of all cannabis indica.
Medical cannabis with powerful effects to combat ailments
Rockstar Indica Strain delivers a symphony of benefits to get you back on your feet!
Getting through a stressful day puts a lot of strain on your body. As your body tries to compensate for that stress, those aches and pains will start to collect. Rockstar Indica Strain delivers a powerful effect to help calm down these aches and pains. It's said that Rockstar Indica Strain is perfect for treating chronic pain, muscle spasms, tremors, or inflammation. Because it has uplifting effects, it helps mild to moderate cases of depression. Its indica properties simply make it great against the loss of appetite. Those munchies will start to kick in once you're all comfortable. Rockstar Indica Strain AA may relieve complications against migraines or nausea.
Euphoric high and effects to keep you feeling loose
Push away negative thoughts and get an easy attitude when you order weed online
Rockstar Indica Strain delivers an amazing headrush that makes you feel happy and uplifted. Its sativa properties give your mind a boost of energy that makes you feel motivated and active. Once the onset of the headrush subsides, your body will mellow down. The relaxation that your body receives is typical, as indica dominant. Rockstar Indica Strain leaves you happy, hungry, and high. Because of its potent effects, it works excellent as medical cannabis!
Order weed online for the best Rockstar strain
Beautiful bud crossing very popular strains with its high quality hybrid genetics
Rockstar Indica Strain shares its name with another popular strain, "Rockstar OG." This strain, in particular, is an indica dominant hybrid with a 70:30 ratio of indica to sativa. The 14-19% THC level contributes to its intense head rush. The bud has an incredible aroma that has spicy notes. A smell of grape and earthy tones also passes through the air. People note its skunky herbal essences. They have medium sized-nuggets that are dense and lumpy. It has a dark olive-green color with rich purple undertones. Frosty trichomes and fiery orange hairs cover its leaves. Buy medical cannabis at Speed Greens.