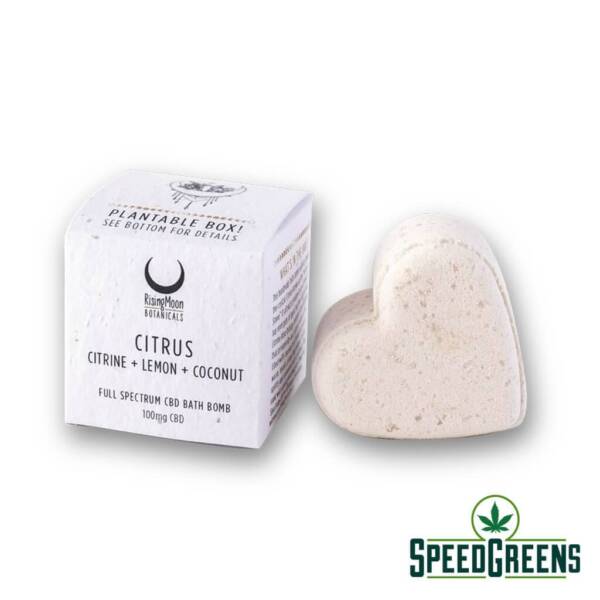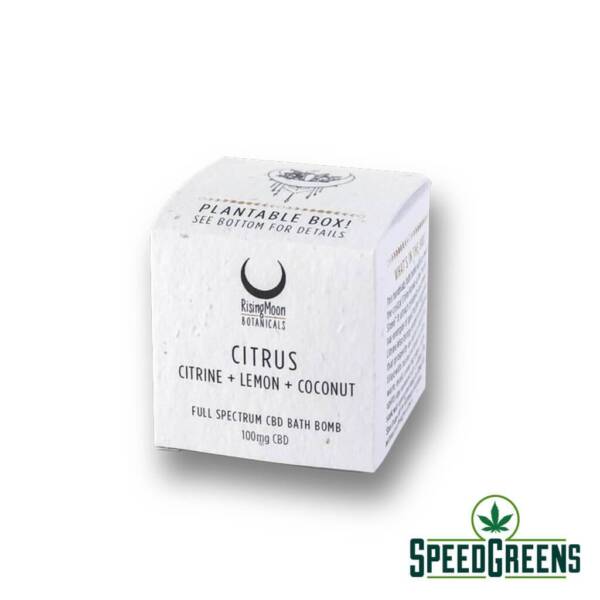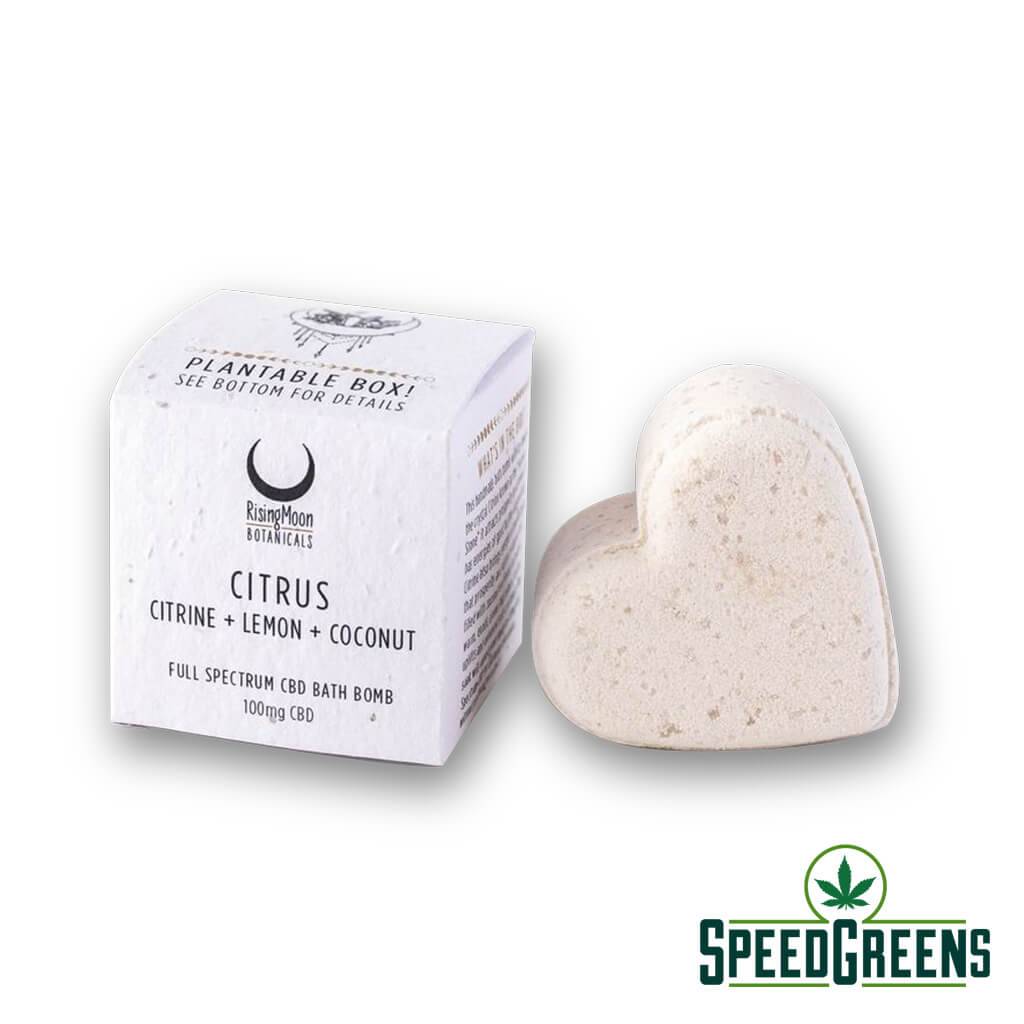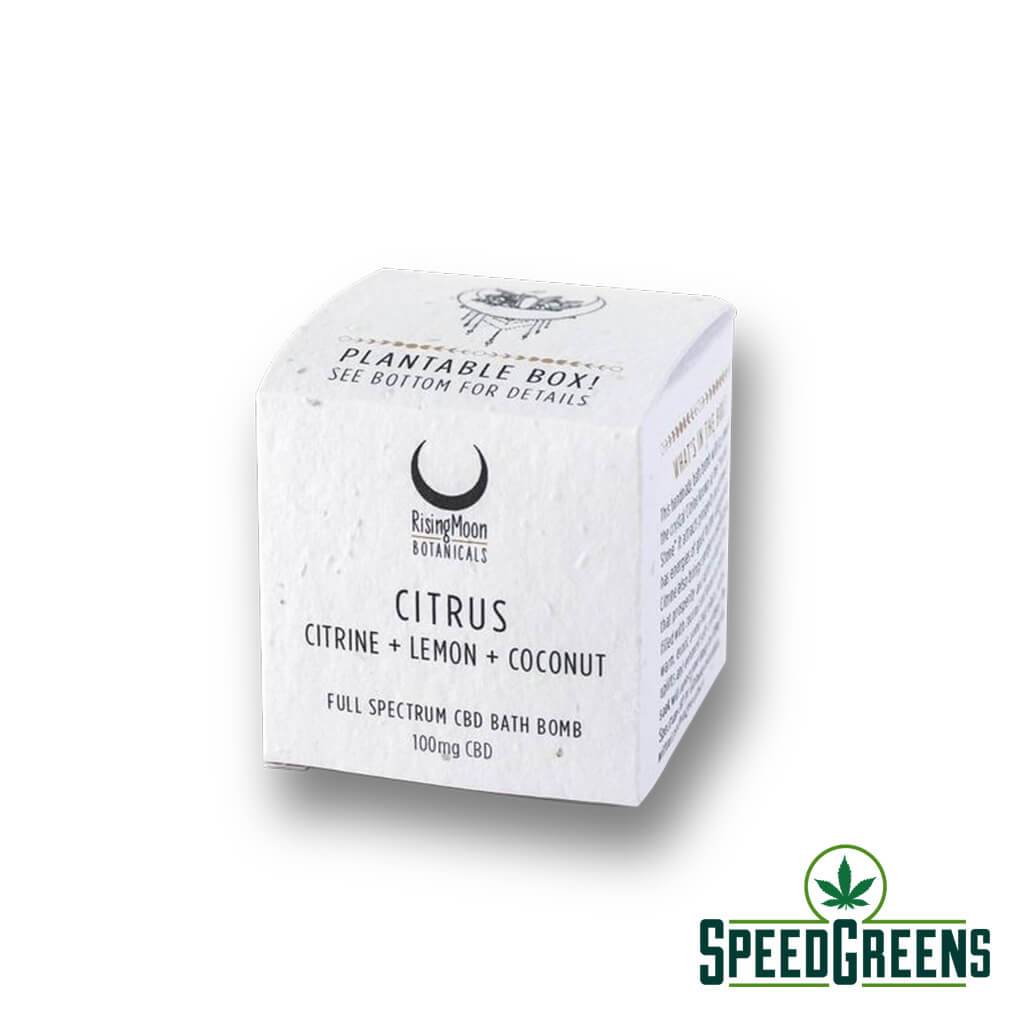 Rising Moon Botanicals – Citrus Citrine CBD Bath Bombs (100mg) – CBD Bath Bombs
BEST PRICE

GUARANTEED SHIPMENT

DISCREET PACKAGING
Rising Moon Botanicals
Citrus
CBD
Bath Bombs are created to not only relax the body but also as a mood stabilizer. A beautiful combination of Lemon and Coconut blend together to assist with the relief of anxiety, stress, and inflammation while giving your immune system the healthy boost it needs. This handmade bath bomb will fizz down to the crystal Citrine known as the "Success Stone" it attracts prosperity on all levels. One soak will expose your body to 100mg Full Spectrum
CBD
for ultimate relaxation without psychoactive effects.
www.risingmoonbotanicals.com
Made on Beautiful Salt Spring Island, BC – shop local
Receive in-stock notifications for this.
Enjoy the soothing effects of CBD bath bombs!
You've probably heard about the numerous health advantages that CBD products provide. Tinctures, foods, balms, lotions, and other goods are among them. CBD bath bombs promote relaxation, enhance skin health, and bring a new layer of delight to your bath. Try out Rising Moon Botanicals' line of bath bombs for a fantastic experience!
Calm your body and mind into immense relaxation
Balance your mood with a fruity sensation from CBD bath bombs
After a long, stressful day, do you need some assistance shaking emotions of worry and anxiety? We have exactly what you need! Citrus CBD Bath Bombs from Rising Moon Botanicals are designed to calm the body while also balancing the mood. Made with a combination of Lemon and Coconut to relax your body and stabilize your mood. Our Endocannabinoid system is in charge of controlling a variety of biological functions, including mood, pain perception, libido, appetite, and even memory. Cannabinoids interact with the system to trigger action, which helps to produce calm and relieve stress.
CBD bath bombs boosts your immune system
Delicate essential oils from CBD bath bombs that you can easily enjoy anytime
You will feel immediately refreshed after a bath with these Lemon and Coconut CBD bath bombs. The mix of citrus flavors and oils found in them help reduce anxiety, tension, or inflammation while providing your immune system an extra healthy boost it needs! Other chemicals present include essential oil which can cause skin irritation for anyone who has sensitive skin. With just one soak, these 100 mg CBD bath bombs will have you feeling more relaxed without any of the psychoactive effects.
A broad spectrum of CBD bath bombs that give the best of CBD
Careful dosed for your safety and enjoyment. Use one bath bomb for best results
There's a reason the CBD bath bomb has become such an essential part of many people's lives- it really does work! This handmade bath bomb is the perfect way to relax and enjoy your day. It'll fizz down and release crystal Citrine, known as "Success Stone". These bath bombs have magical properties attracting positive energy on every level imaginable! Try our CBD bath bombs at Speed Greens today!