By purchasing this product, you can earn points based on a percentage of cart total. You will come to know the earn points information once you add the product to cart.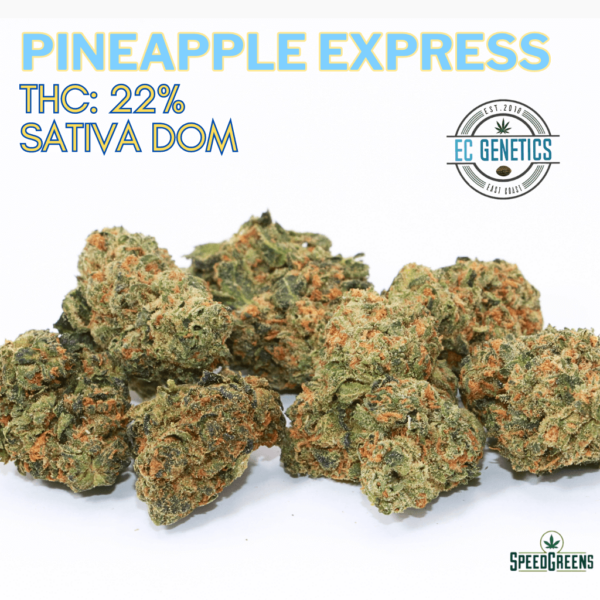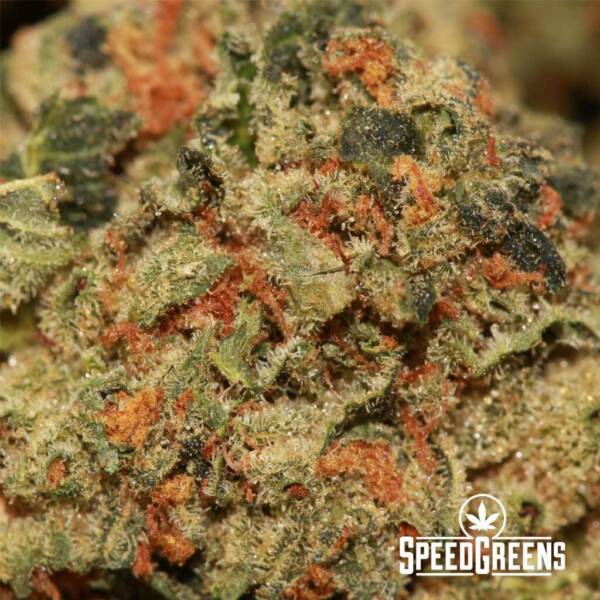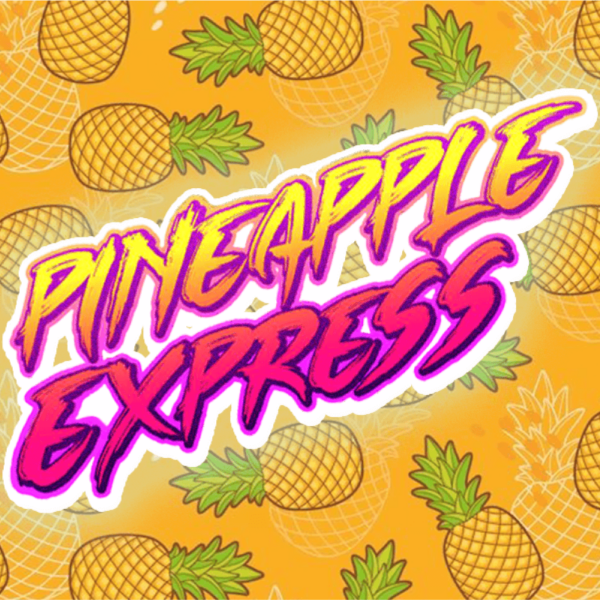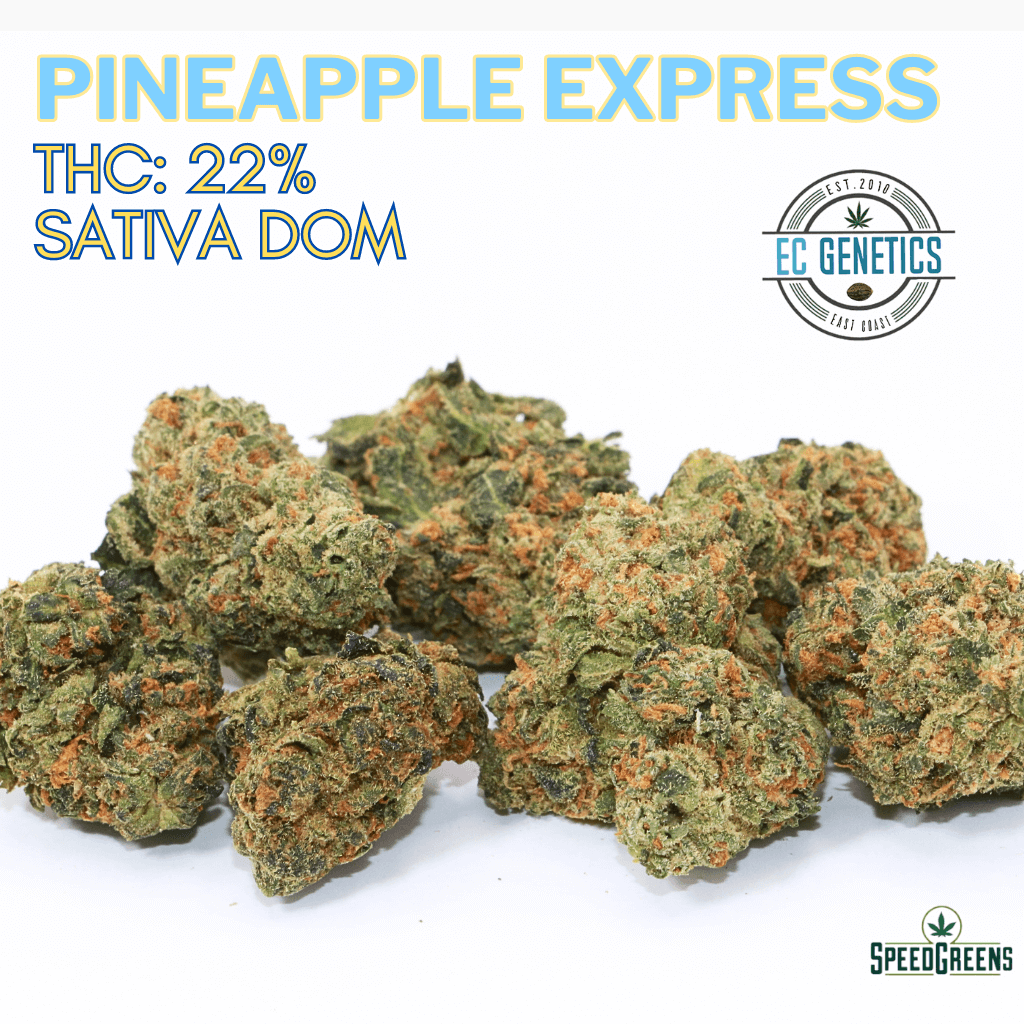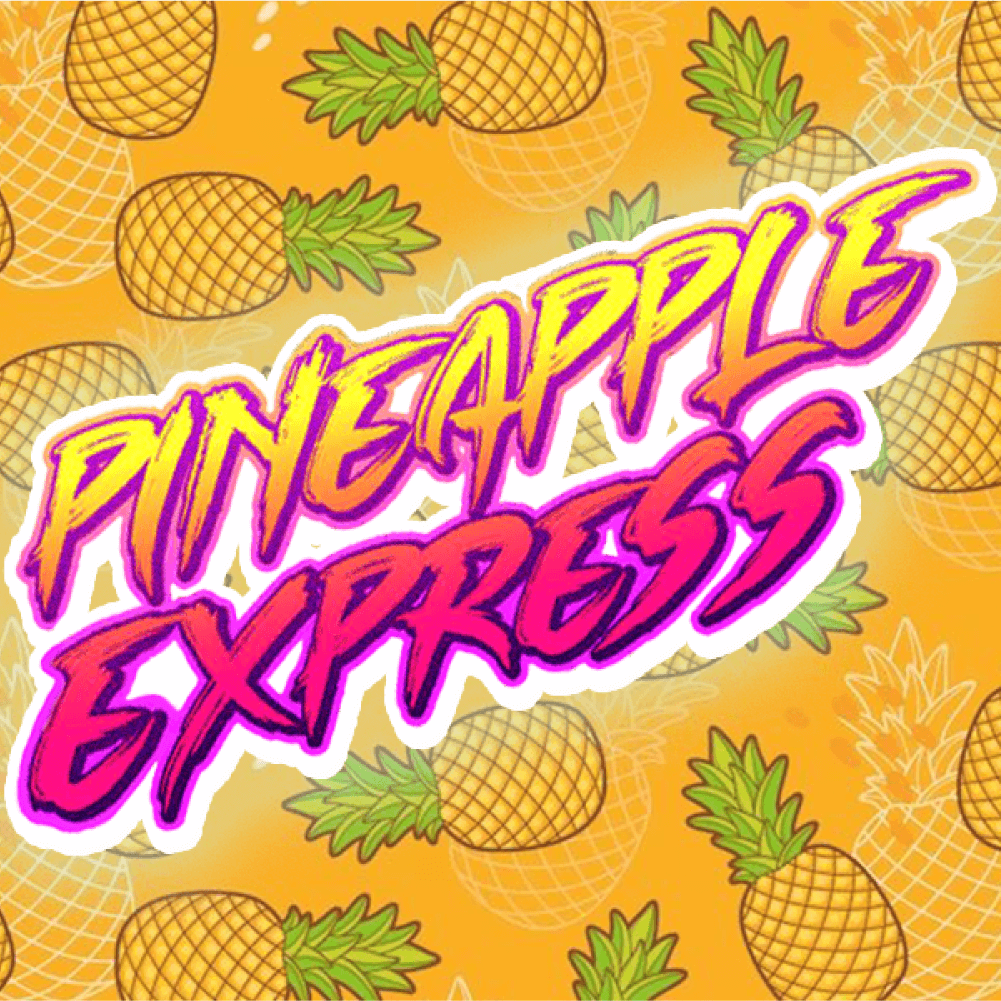 Pineapple Express | by EC Genetics®
BEST PRICE

GUARANTEED SHIPMENT

DISCREET PACKAGING
| | |
| --- | --- |
| Grade: | AAA |
| Type: | SATIVA |
| THC: | 25% |
| EFFECTS: | Relaxed, Happy, Euphoric, Energized, Focused |
| HELPS WITH: | Pain, Stress, Migraines, Appetite Loss, Depression |
Riding the High with Pineapple Express: The Quintessential Sativa Strain Experience
Pineapple Express, a renowned sativa strain, is a beloved choice among cannabis enthusiasts. This vibrant strain is characterized by its tropical and citrusy aroma, reminiscent of fresh pineapples. Its energizing effects make it a favorite for daytime use, promoting creativity, focus, and a positive outlook. If you're looking to buy weed online and experience a delightful sativa journey, Pineapple Express is a flavorful and uplifting option worth considering, and Speed Greens is your number one source!
Feeling Sour? Experience Sweet Relief From This Sativa Strain
Go on a relaxing and stimulating ride with Pineapple Express
The Pineapple sativa strain offers a tropical twist to wellness, with its citrusy, uplifting effects that can provide relief from stress, anxiety, and depression. It's also known to boost focus and creativity, making it a great choice for those seeking mental clarity. If you're searching for a sunny and spirited sativa strain, Pineapple is here to offer sweet relief to both the mind and body.
Experience A Burst Of Sunshine With This Sativa Strain
Perfect time to get a jumpstart on creative projects
Pineapple Express sativa strain delivers a zesty burst of physical and mental rejuvenation. This energizing strain is like a tropical vacation for your senses, invigorating the body and mind with a refreshing and uplifting experience. It provides a delightful boost of creativity and focus, making it the ideal choice to kickstart your day or embark on creative adventures, all wrapped in the vibrant package of Pineapple Express.
Hop Aboard The Delight Sativa Strain Express
One ticket to flavor paradise, please
Pineapple Express stands as a predominantly Sativa strain, boasting a 60% Sativa and 40% Indica composition. This strain has gained popularity, partly due to its association with the stoner movie of the same name. However, it's important to note that Pineapple Express doesn't quite match the intensity portrayed in the film. Nevertheless, it does deliver a mild yet enjoyable body-numbing sensation, which remains a highlight. The strain is typically available in the form of well-proportioned buds that resemble Styrofoam popcorn, offering a unique visual appeal. While it doesn't carry a particularly sweet taste, its aroma is distinct with citrus notes. When you take a hit, the flavor is extraordinary, featuring a subtle hint of pineapple that adds to the overall experience.