By purchasing this product, you can earn points based on a percentage of cart total. You will come to know the earn points information once you add the product to cart.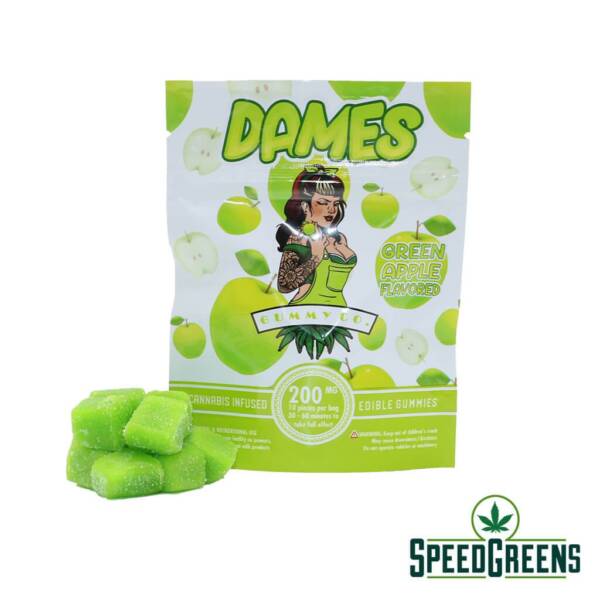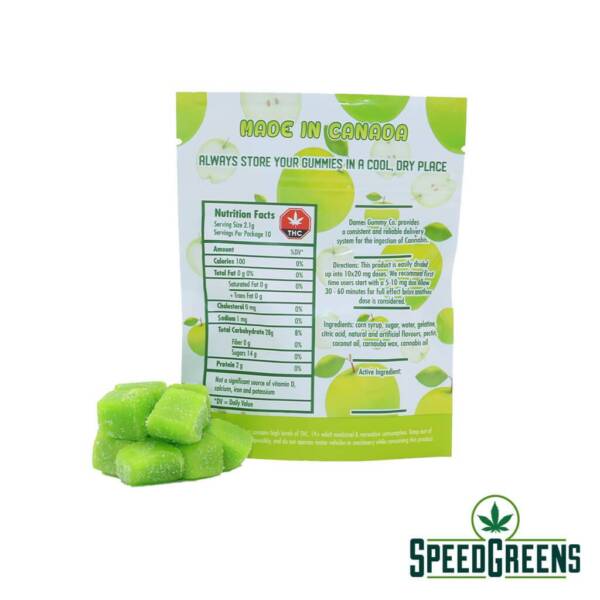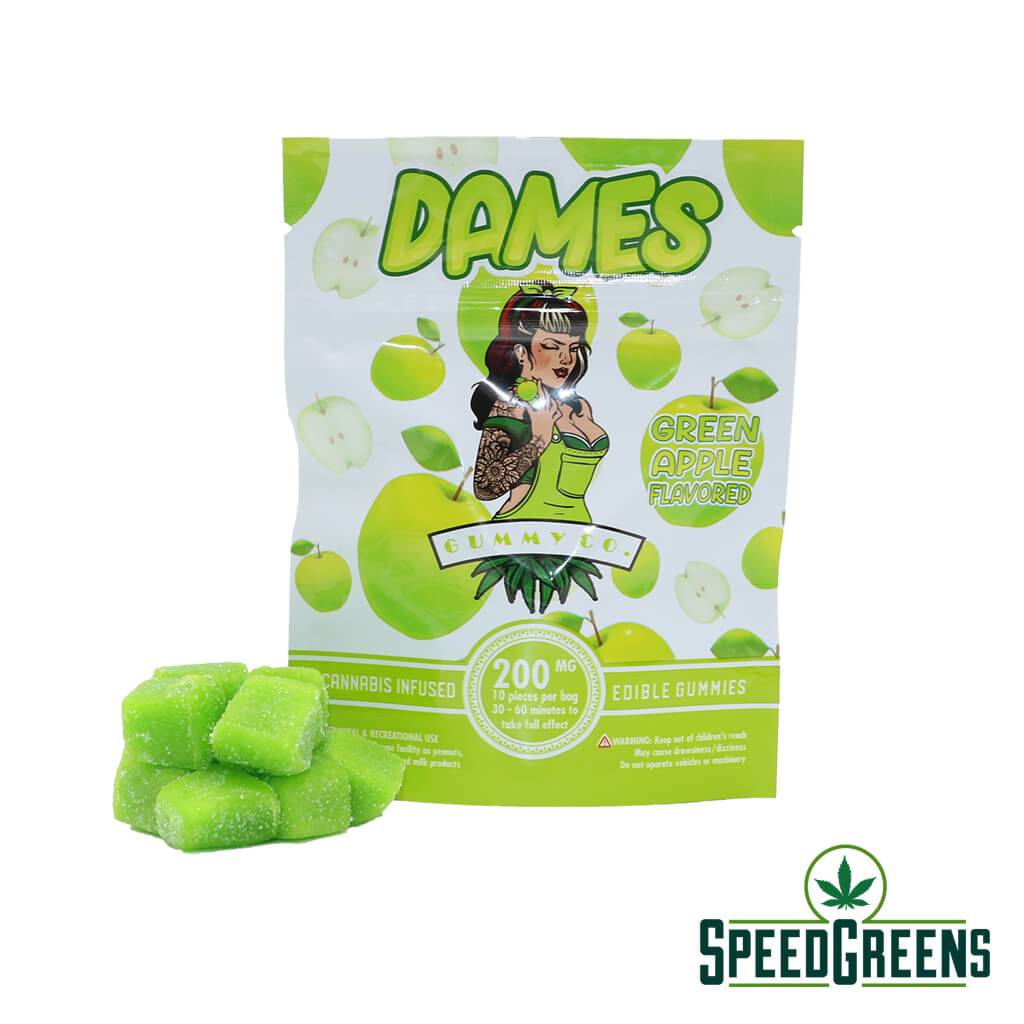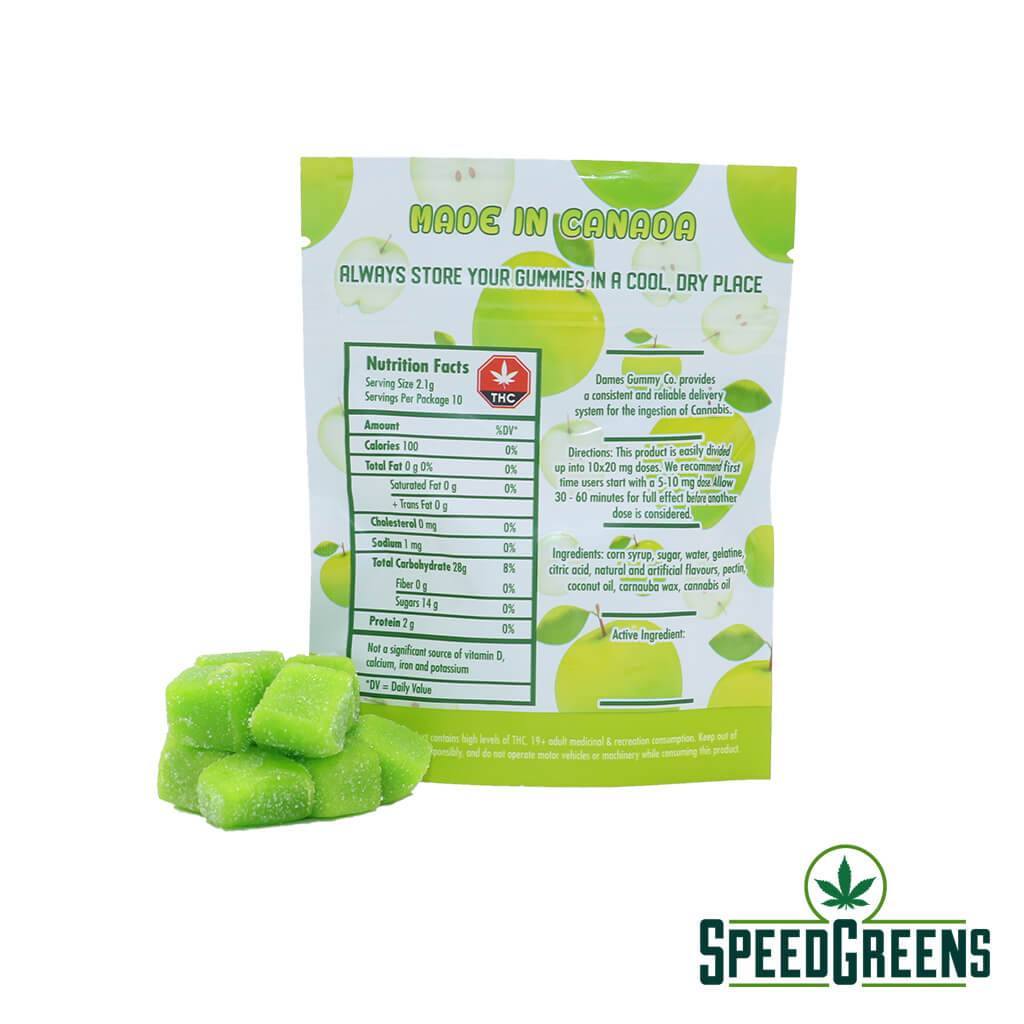 Dames Green Apple Gummies (200mg THC)
BEST PRICE

GUARANTEED SHIPMENT

DISCREET PACKAGING
Summer Notice: Speed Greens takes necessary precautions to ensure that your order arrives safely however we cannot be responsible for products that get melted or deformed because of heat during transit.
No more pain, anxiety, depression, nausea, or insomnia
Say goodbye to all the acute and chronic pain you feel and welcome the relaxing and calming feeling you get when you consume these Dames THC Green Apple Gummies! Each weed candy is infused with premium THC distillates to ensure potency and effectiveness. To top that off, these gummies taste like delicious green apples!
Let these edible gummies be your pain relief partner
Convenient and discreet way to medicate. No more acute and chronic body pain.
Smoking weed can get inconvenient at times. Especially if you are in public or living with other people, children, or pets at home. However, the benefits and relief you get when smoking weed is incomparable. The newest and most convenient way to medicate using marijuana is by consuming edible gummies, like Dames THC Green Apple Gummies!
These THC-packed gummies look like your regular gummies but with a heavenly kick. You can consume it while you are in public or at home. Just make sure you properly label and store them.
Dames edible gummies are infused with premium THC distillates
Experience many benefits all in one gummy! Enhance your mental and physical health
Dames THC Green Apple Gummies are infused with premium THC distillates which are known for their purity, potency, and effectiveness. THC helps with the following:
Decrease the symptoms of depression and anxiety
Reducing acute and chronic pain
Relieving symptoms of muscle cramps, density, and spasms
Increasing appetite
Handle insomnia
Reducing nausea
Alleviating headaches and migraines
Overall, Dames THC Green Apple Gummies can help elevate your mood. As a result, improving your mental health. These edible candies will help you get better sleep at night and boost your mood.
Ensure the proper consumption and dosage of these edible gummies
Experience the right high and relaxing effects by consuming the right dosage, slowly
The whole pack of Dames THC Green Apple Gummies contains a total of 200mg THC with 10 pieces of gummies. Every piece of gummy contains 20mg THC, which is the ideal and advised dosage for beginners and first timers.
For casual consumers or first timers, consume a piece of gummy and wait for 30 minutes up to an hour. If you are someone who wants to experience a nice high, try consuming 2 or 3 at the same time and wait for at least 30 minutes up to an hour. Remember, the effects of consuming these gummies or edibles are not instant. You need to wait to enjoy the full effects.
Ingredients: Corn syrup, sugar, water, gelatine, citric acid, natural and artificial flavors, pectin, coconut oil, carnauba wax, and cannabis oil