By purchasing this product, you can earn points based on a percentage of cart total. You will come to know the earn points information once you add the product to cart.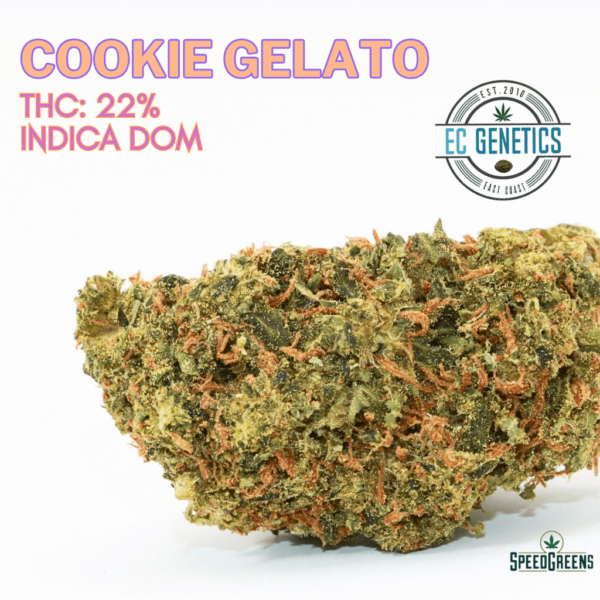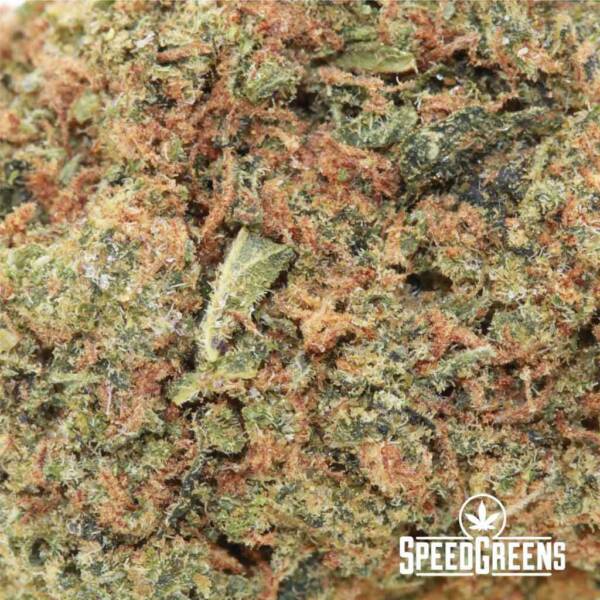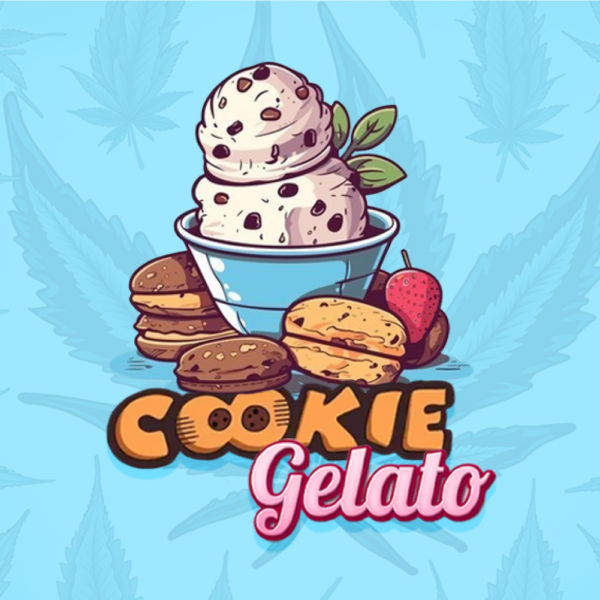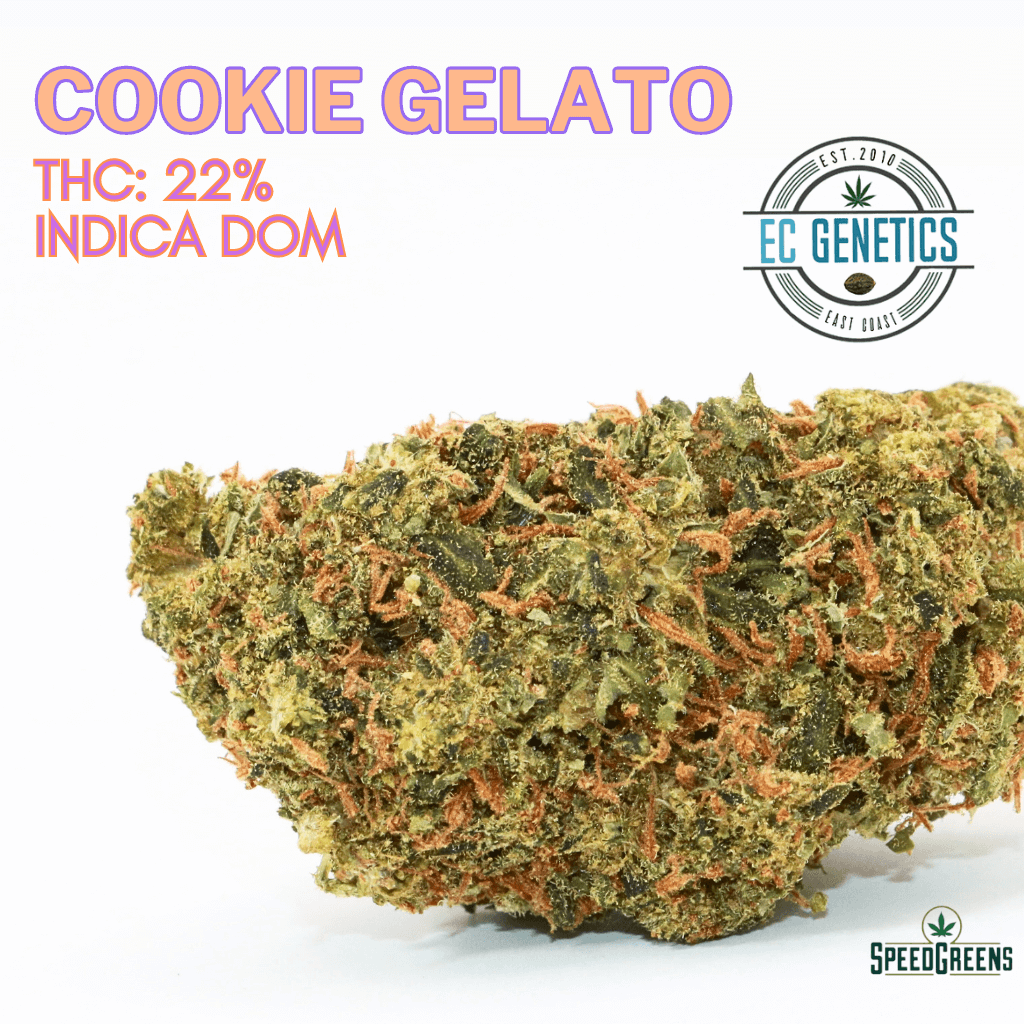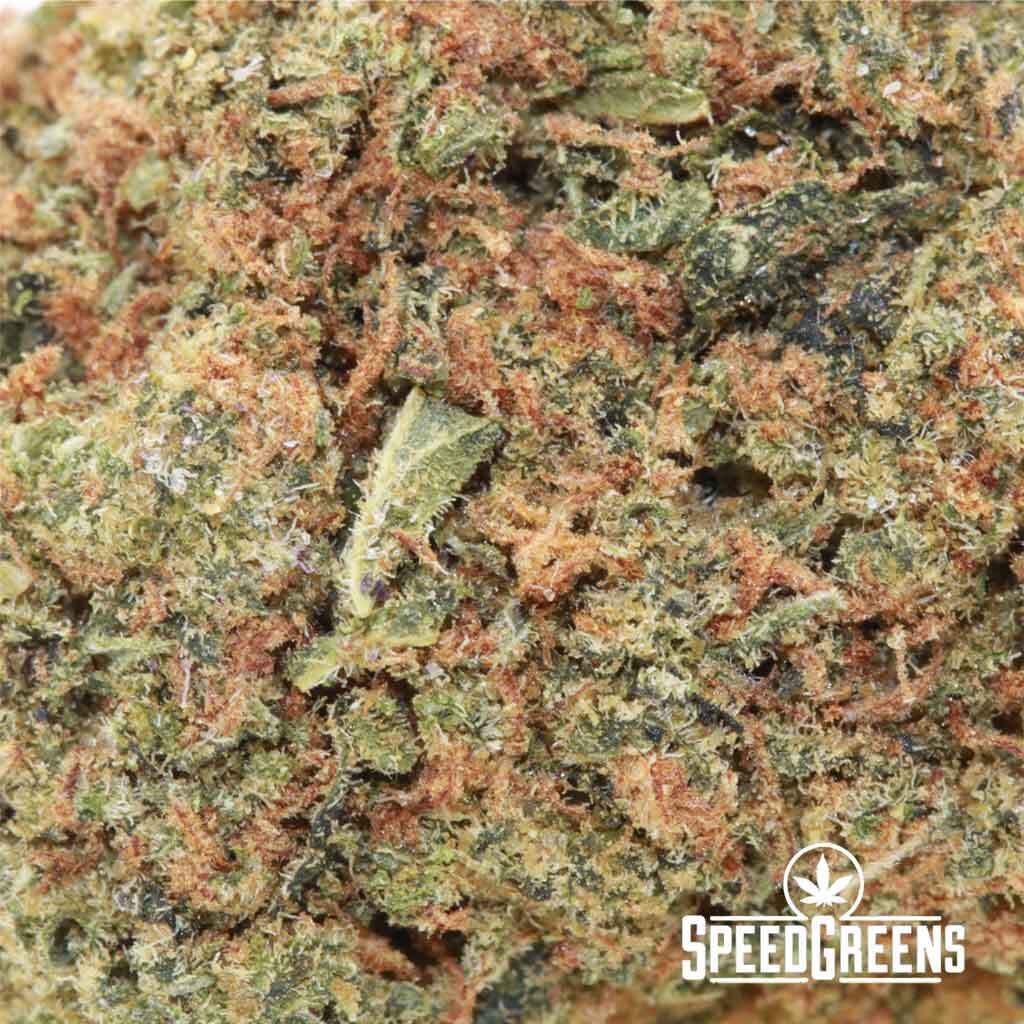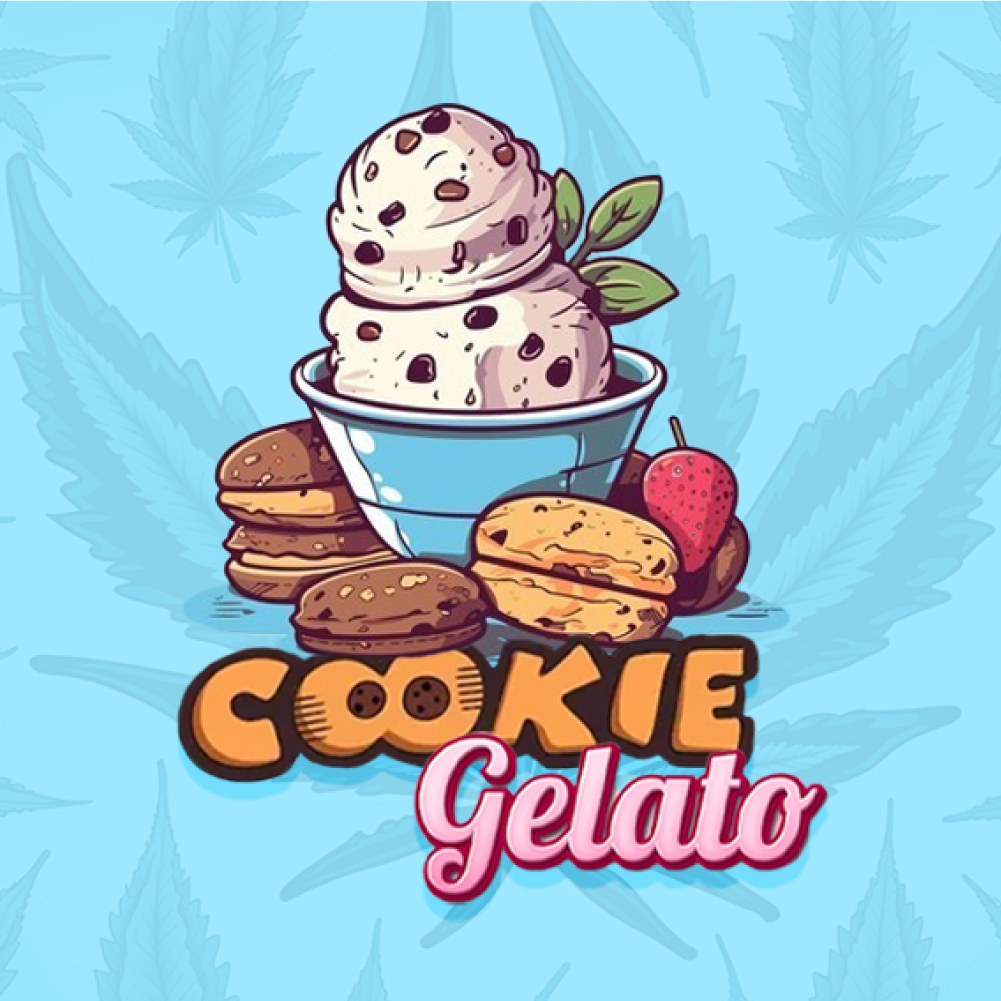 Cookie Gelato | by EC Genetics®
BEST PRICE

GUARANTEED SHIPMENT

DISCREET PACKAGING
| | |
| --- | --- |
| Grade: | AAA |
| Type: | INDICA |
| THC: | 22-24% |
| EFFECTS: | Body High, Euphoria, Hungry, Relaxing |
| HELPS WITH: | Pain, Stress, Anxiety, Inflammation, Depression |
Take a bite out of this incredible indica strain
If you're a fan of delicious flavors and hard-hitting indica effects, look no further. This luscious indica strain is a harmonious blend of the legendary Gelato and the esteemed Girl Scout Cookies, delivering a euphoric experience that's nothing short of extraordinary. Elevate your cannabis experience to new heights and let the soothing embrace of Gelato Cookies take you on a journey to relaxation and happiness. If you're in the market for potent indica strains, Speed Greens is your number 1 source.
Chill Out and Savor the Flavor: Gelato Cookies Indica Strain Delivers Sweet Relief
Melt away stress and pain with this tasty indica blend
Gelato Cookies, an indica strain, is reputed for its potential medical benefits, though it's vital to consult a healthcare professional before use. It is often sought after for its reported capacity to alleviate chronic pain, reduce stress and anxiety, aid with insomnia, stimulate appetite, and induce muscle relaxation. Its soothing and euphoric effects make it appealing for individuals dealing with a variety of medical conditions, from arthritis to sleep disorders, and even those undergoing treatments like chemotherapy. However, individual responses to cannabis vary, so personalized guidance from a healthcare professional is essential to ensure safe and effective use, tailored to each individual's unique health and medical needs.
Hungry For Relaxation? This Indica Is The Perfect Treat For You
Relax your body and mind with this sought after indica strain
Gelato Cookies, an indica strain, delivers a harmonious blend of physical and mental effects. On the physical side, it's known for inducing deep relaxation, easing muscle tension, and potentially providing pain relief, making it an attractive option for those seeking physical comfort. Mentally, it offers a sense of euphoria and calm, reducing stress and anxiety, and may promote a peaceful night's sleep. While the physical effects are deeply relaxing, the mental effects lean towards serenity and well-being, creating a balanced experience for those looking to unwind and find respite from daily stresses.
Indica Insight: Get to Know the Unique Traits of Cookie Gelato Cannabis
Delight your body and mind with this delicious indica strain
Gelato Cookies, an indica strain, is a hybrid created by crossing Thin Mint Girl Scout Cookies X Sunset Sherbet, resulting in a strain renowned for its unique genetics and delightful qualities. With a taste characterized by sweet, fruity, and nutty notes, and an aroma featuring a blend of sweet and earthy scents with a touch of spice, Gelato Cookies provides a sensory delight for cannabis enthusiasts. Its physical appearance showcases dense, medium to large-sized buds adorned with trichomes that give them a frosted look, complemented by rust-colored pistils, making it an aesthetically pleasing strain. This captivating combination of genetics, flavor, aroma, and appearance has solidified Gelato Cookies' status as a highly sought-after cannabis variety, offering a soothing and enjoyable experience for those who appreciate its unique characteristics.