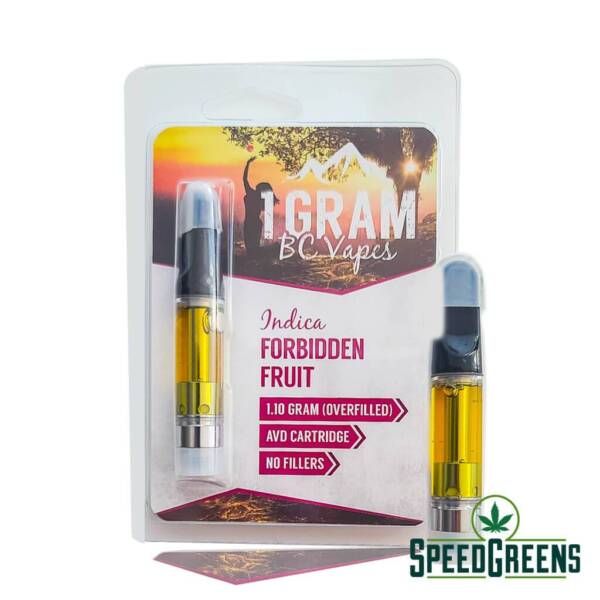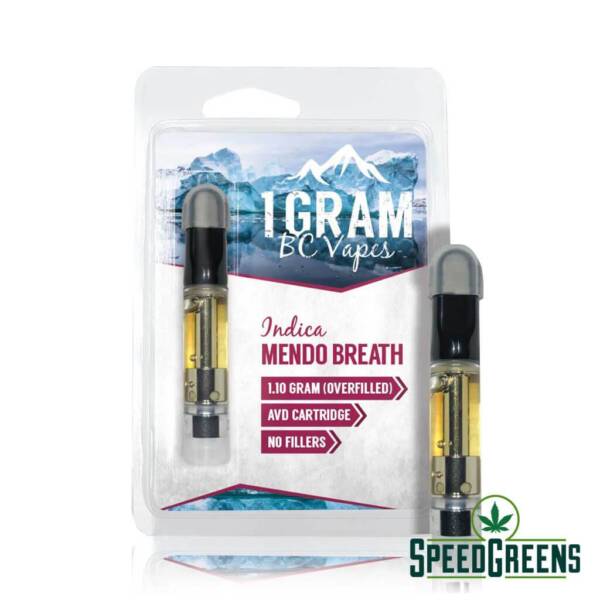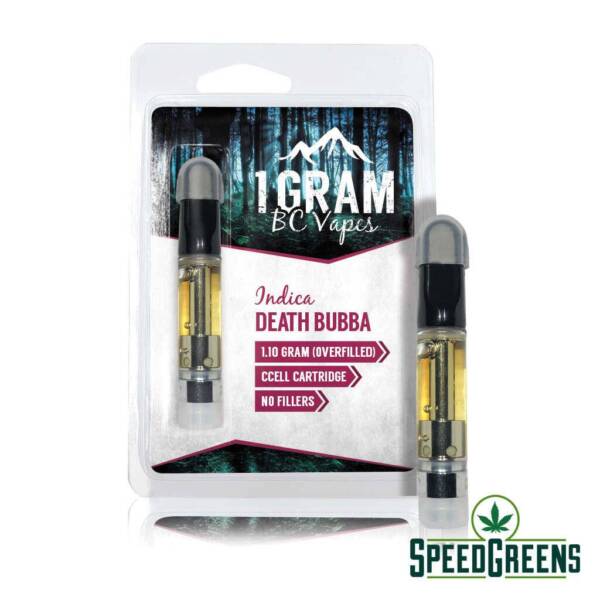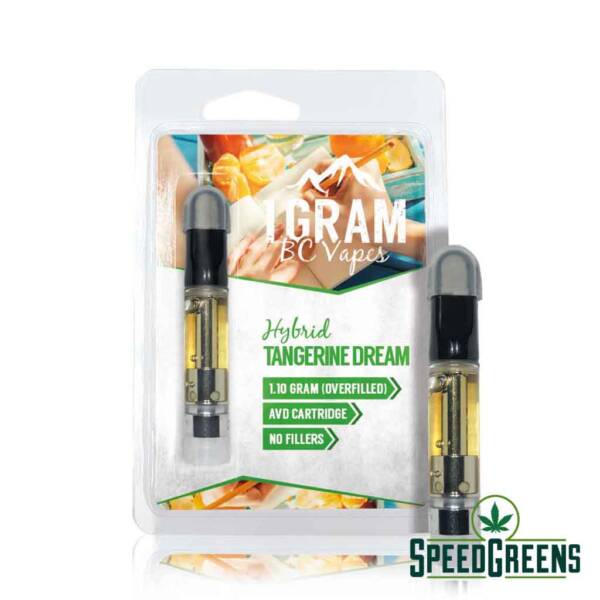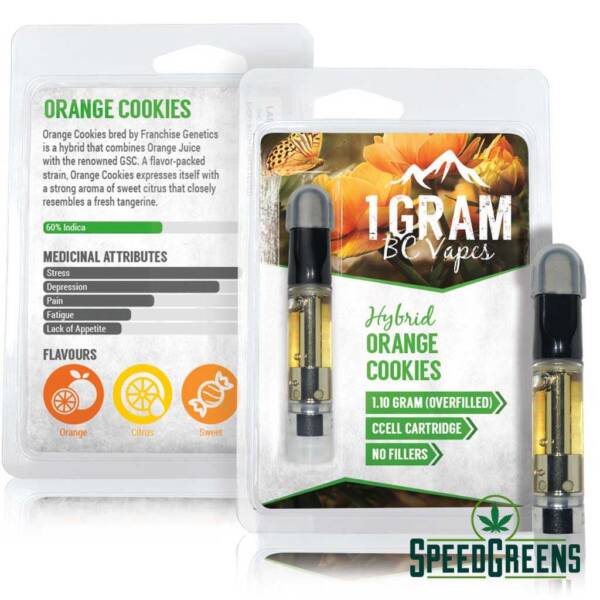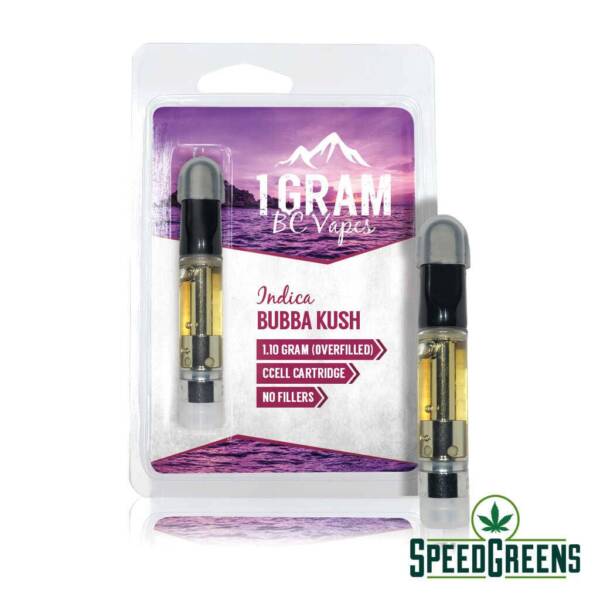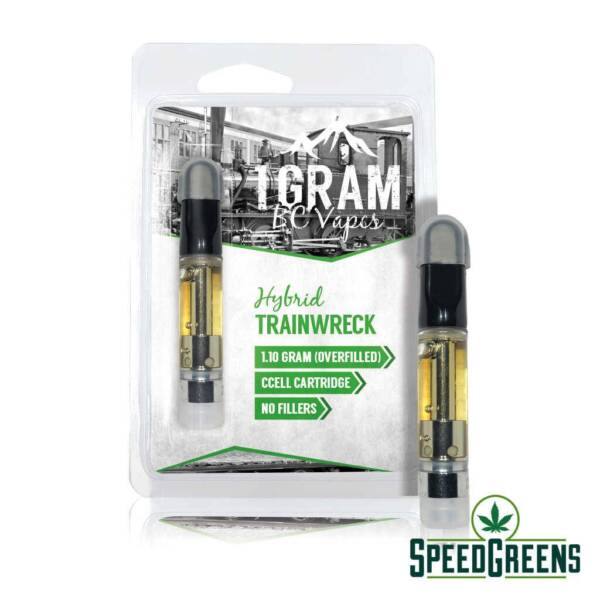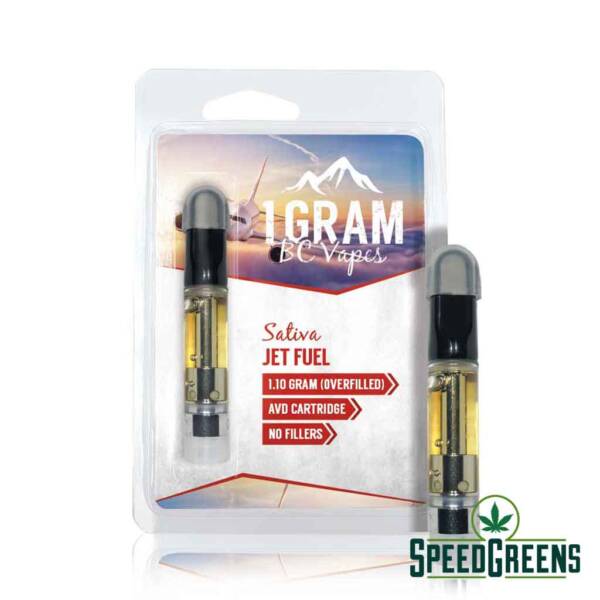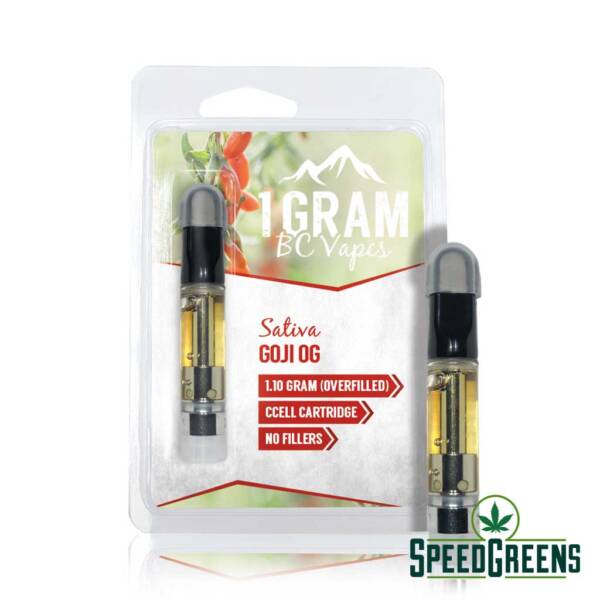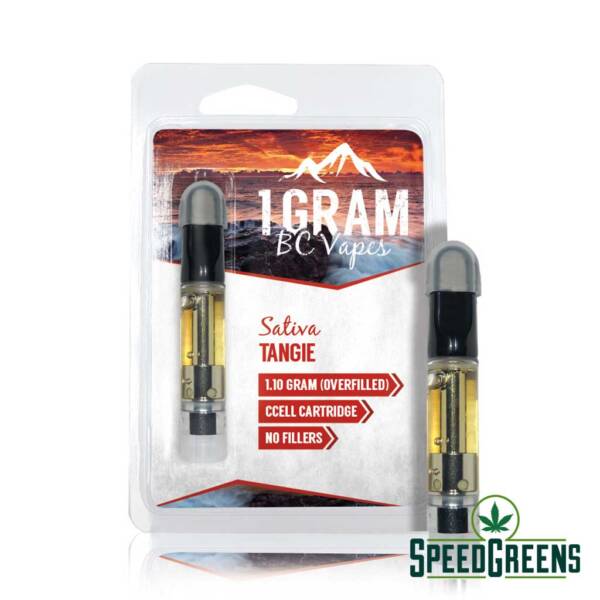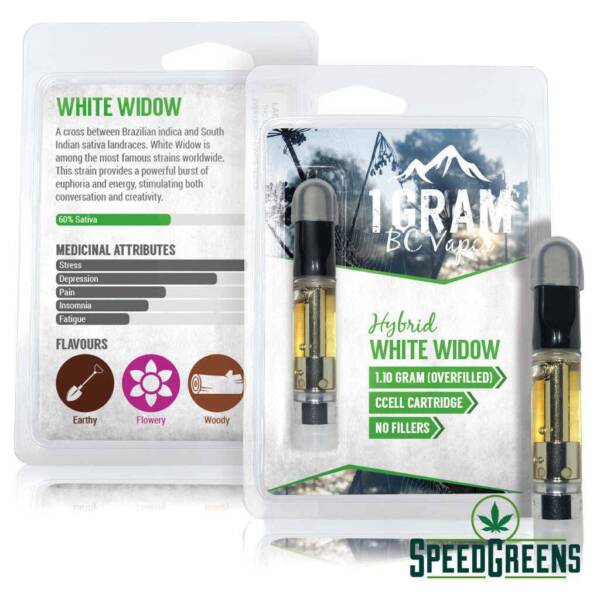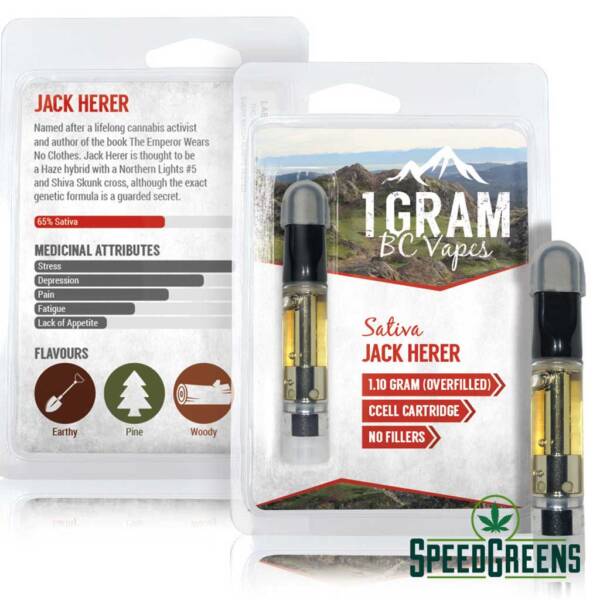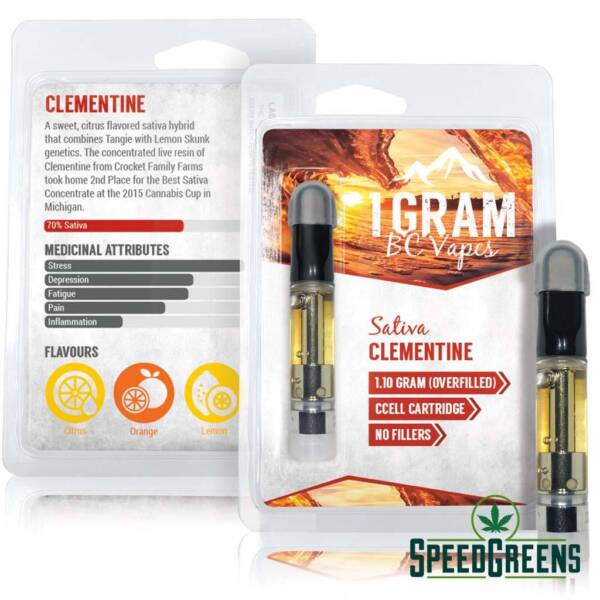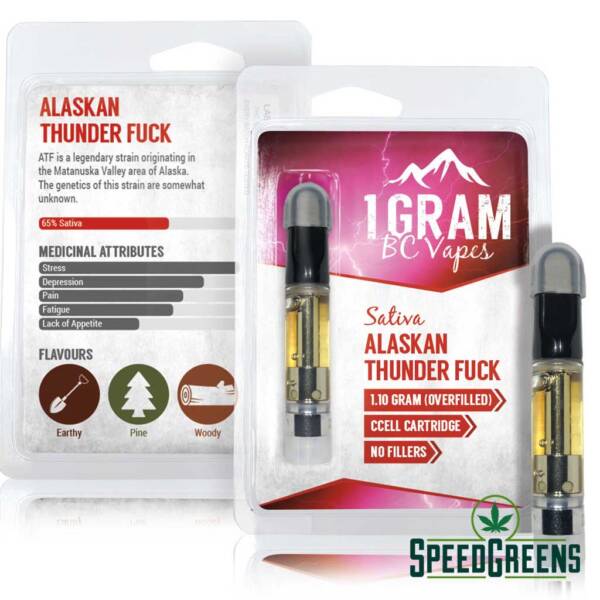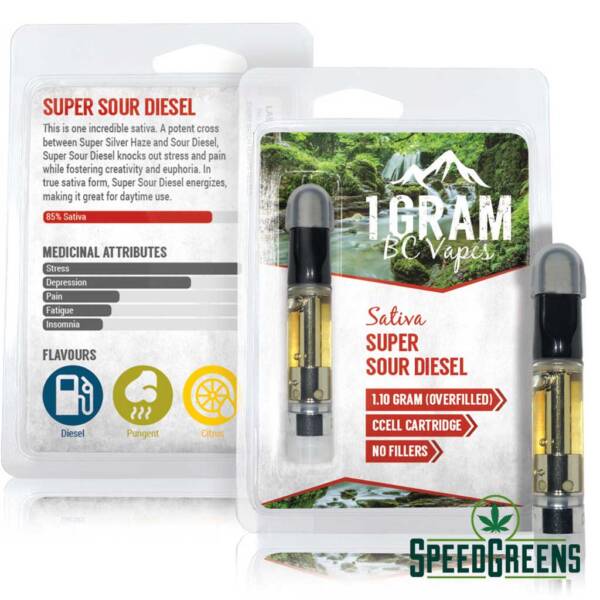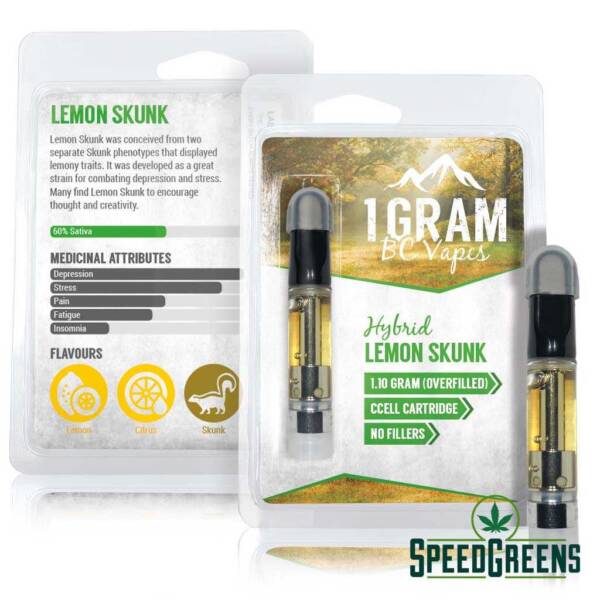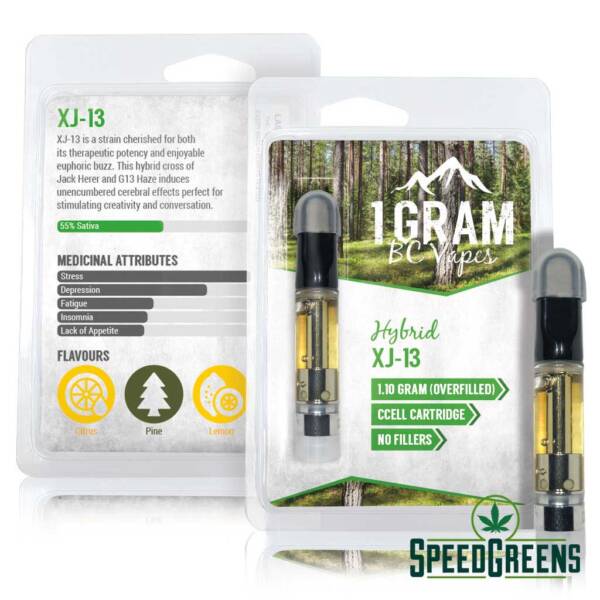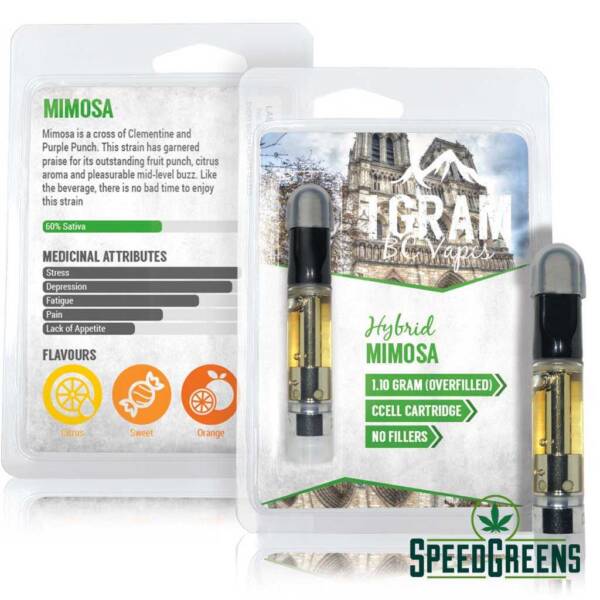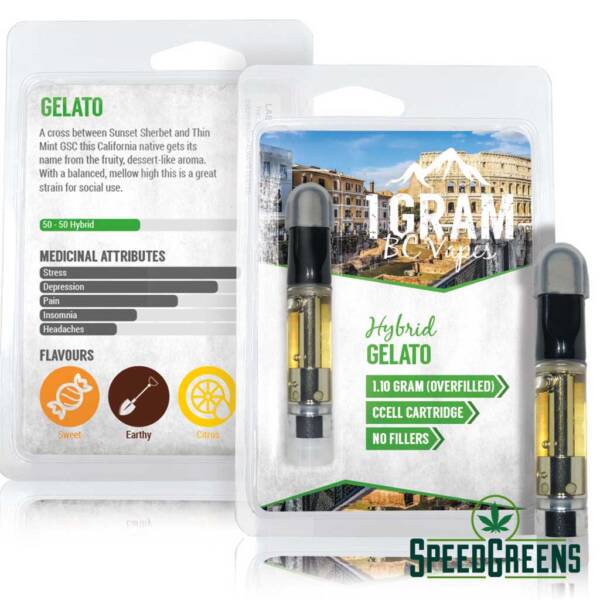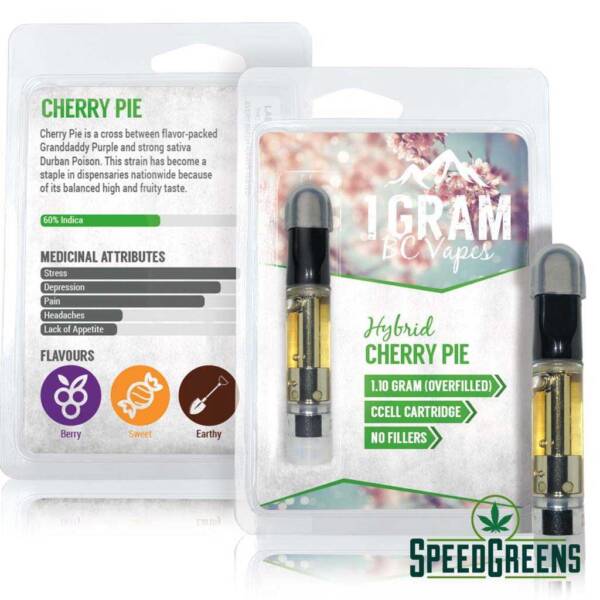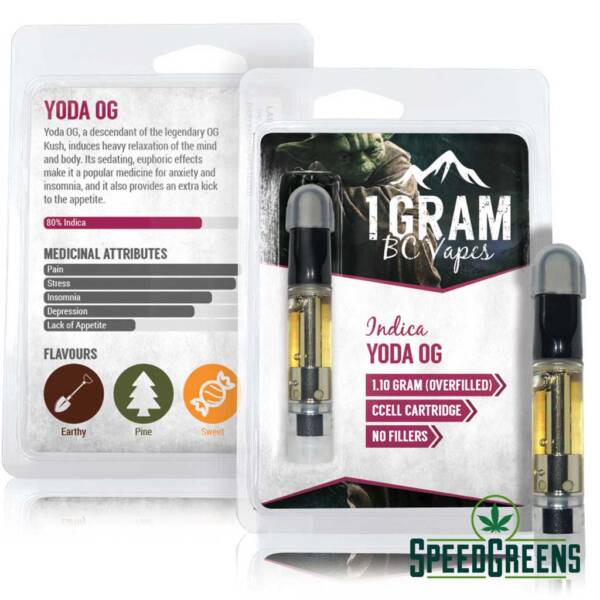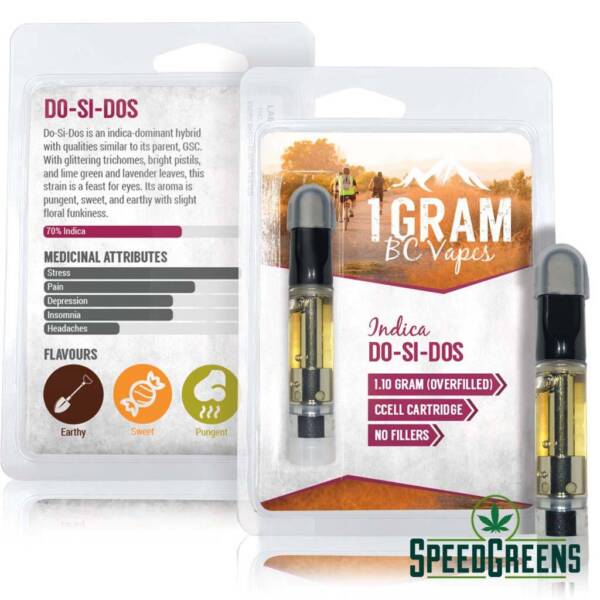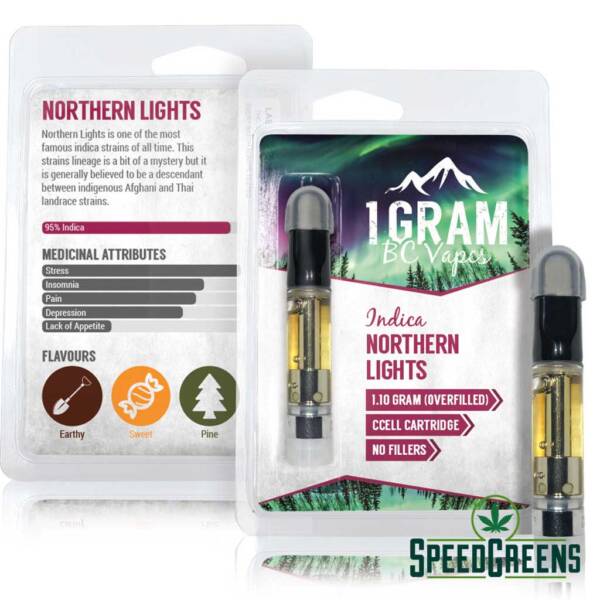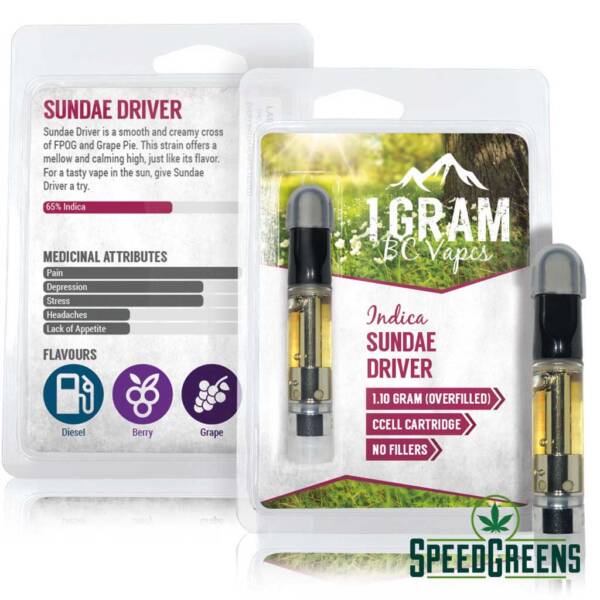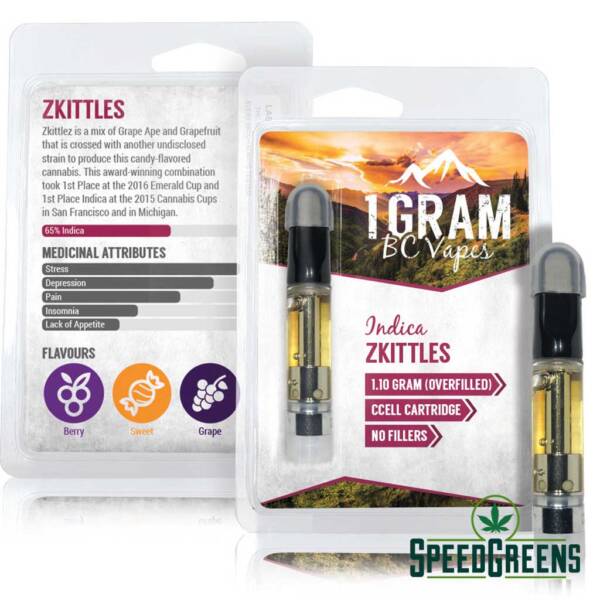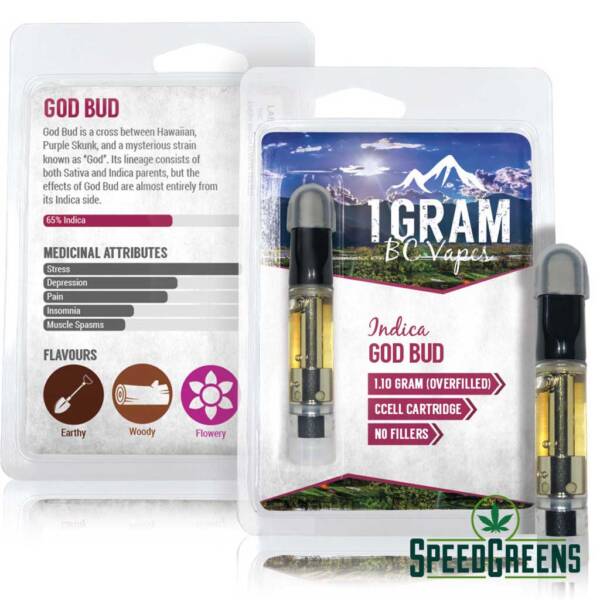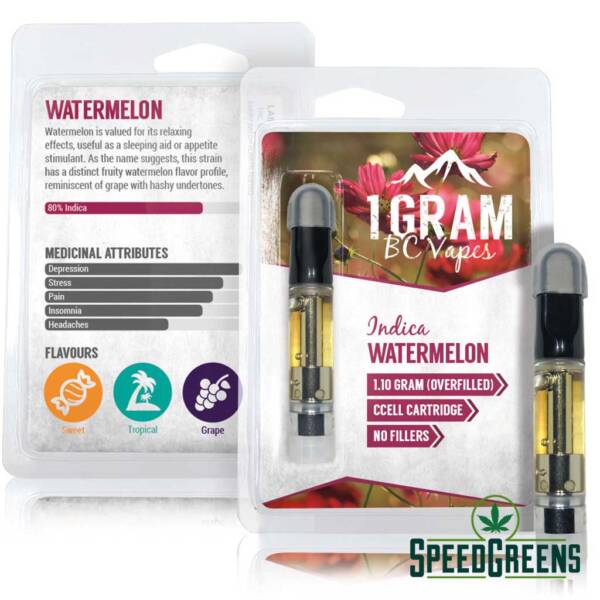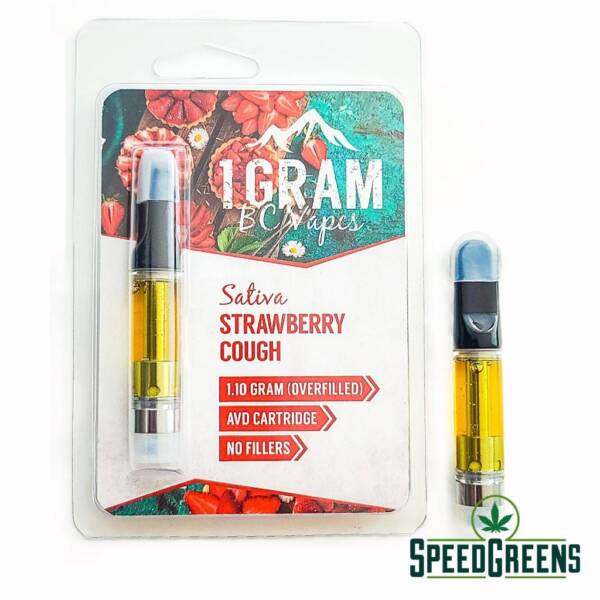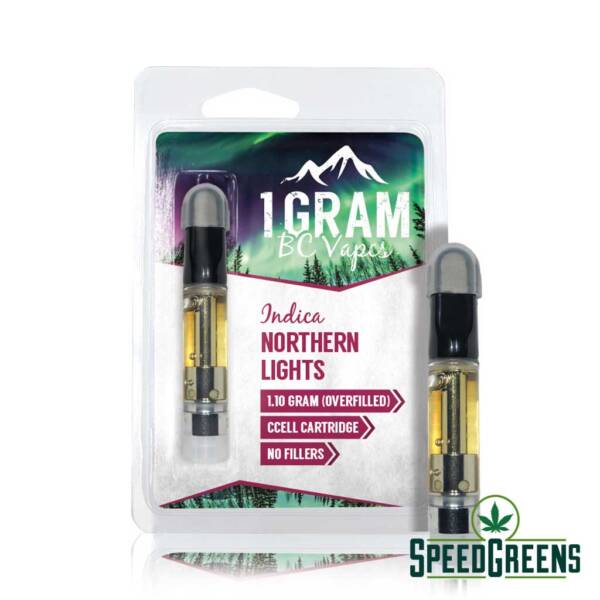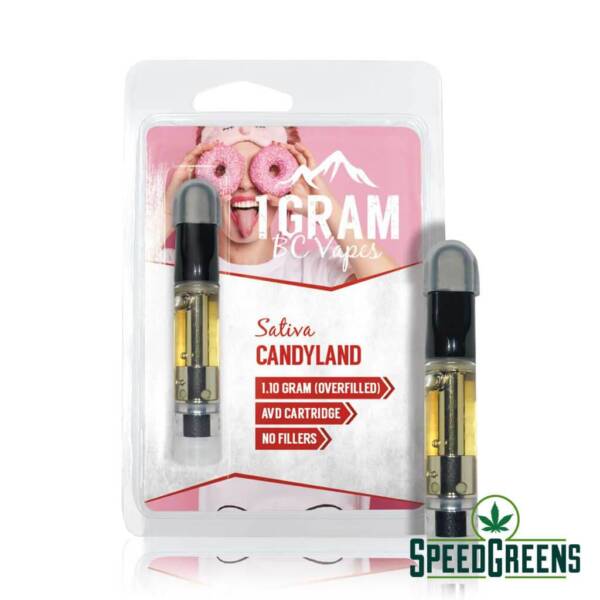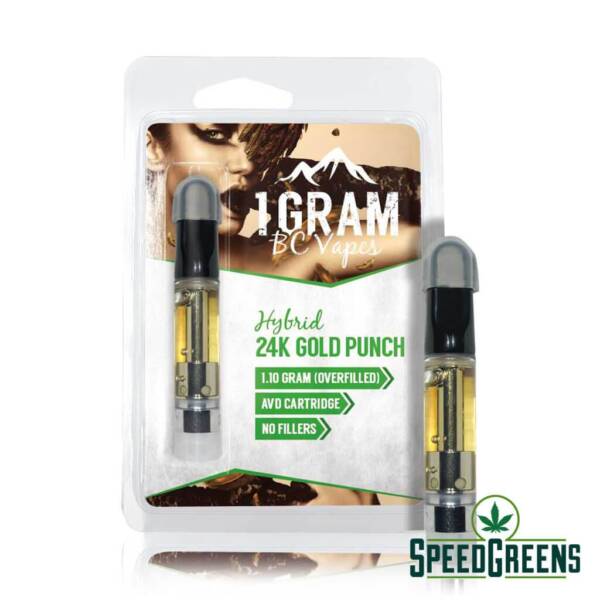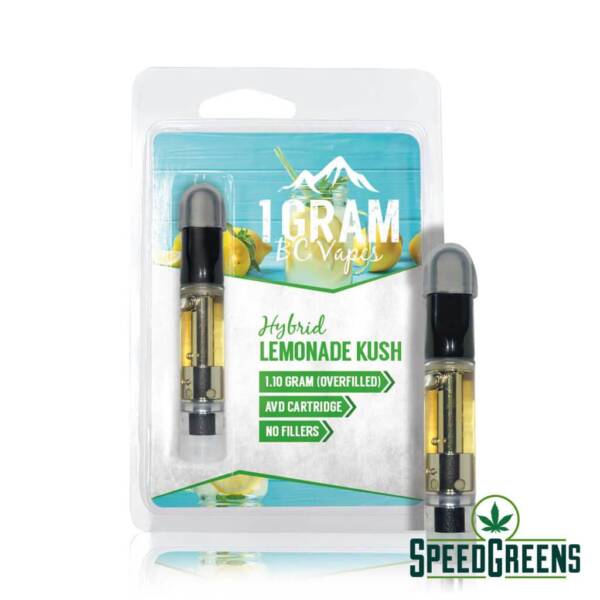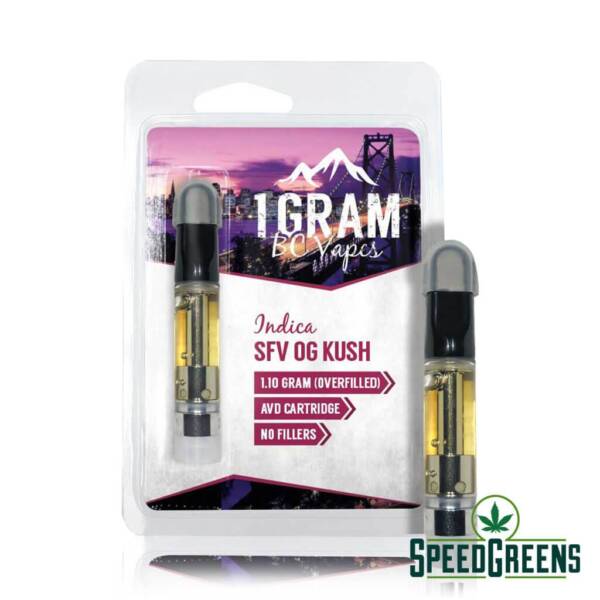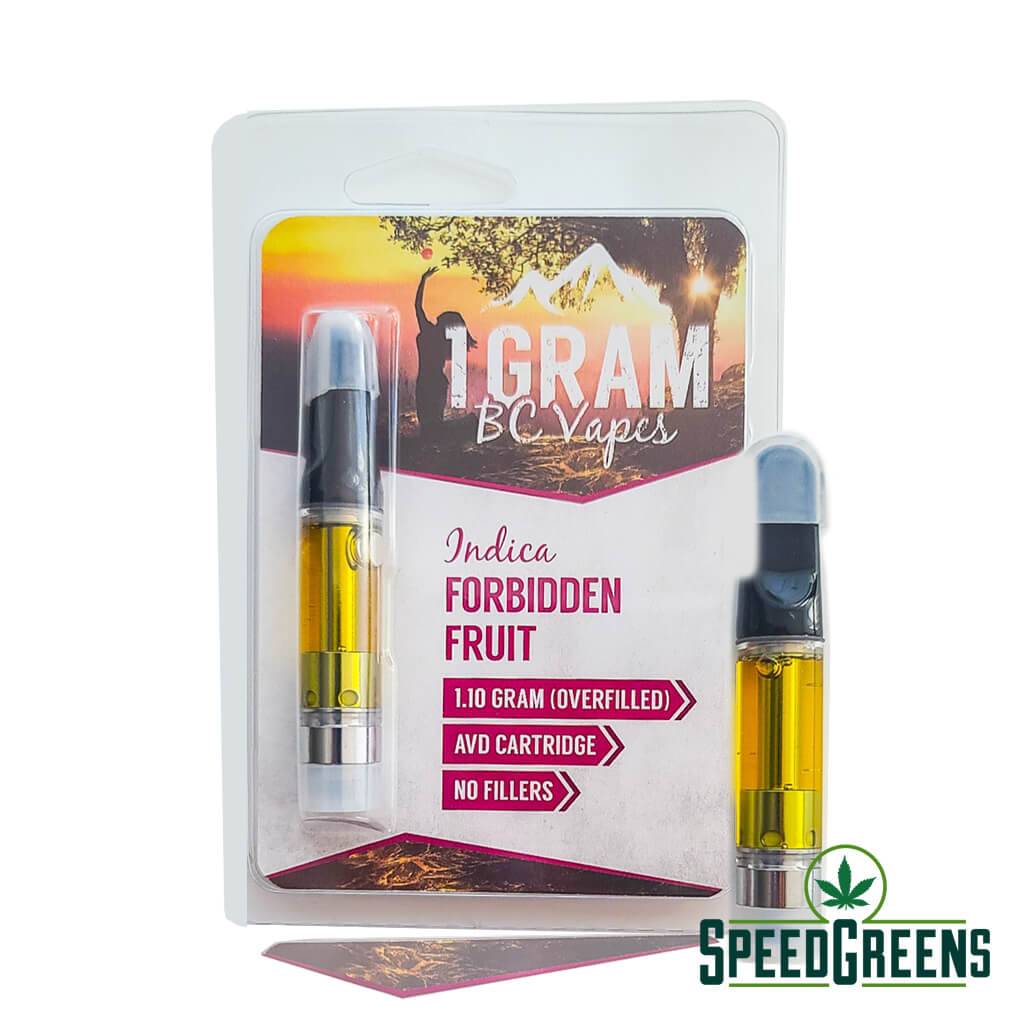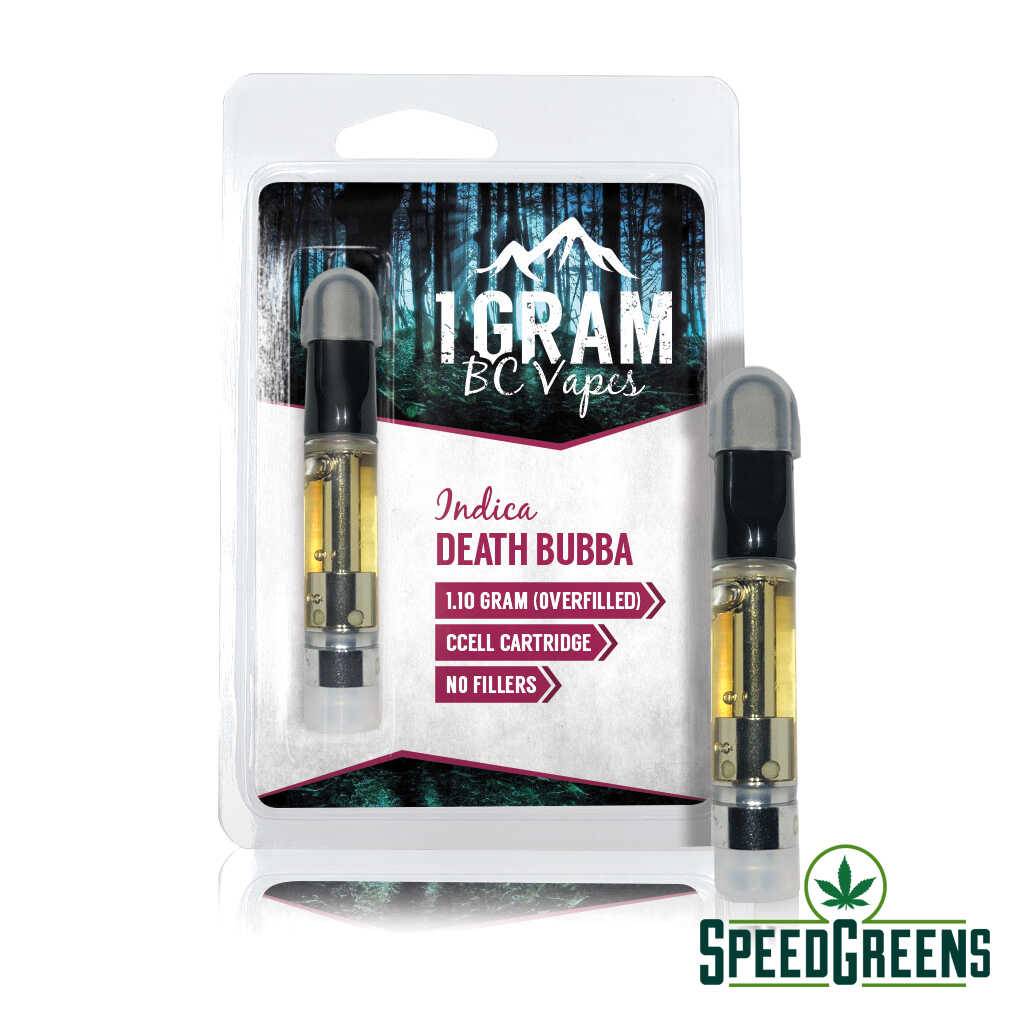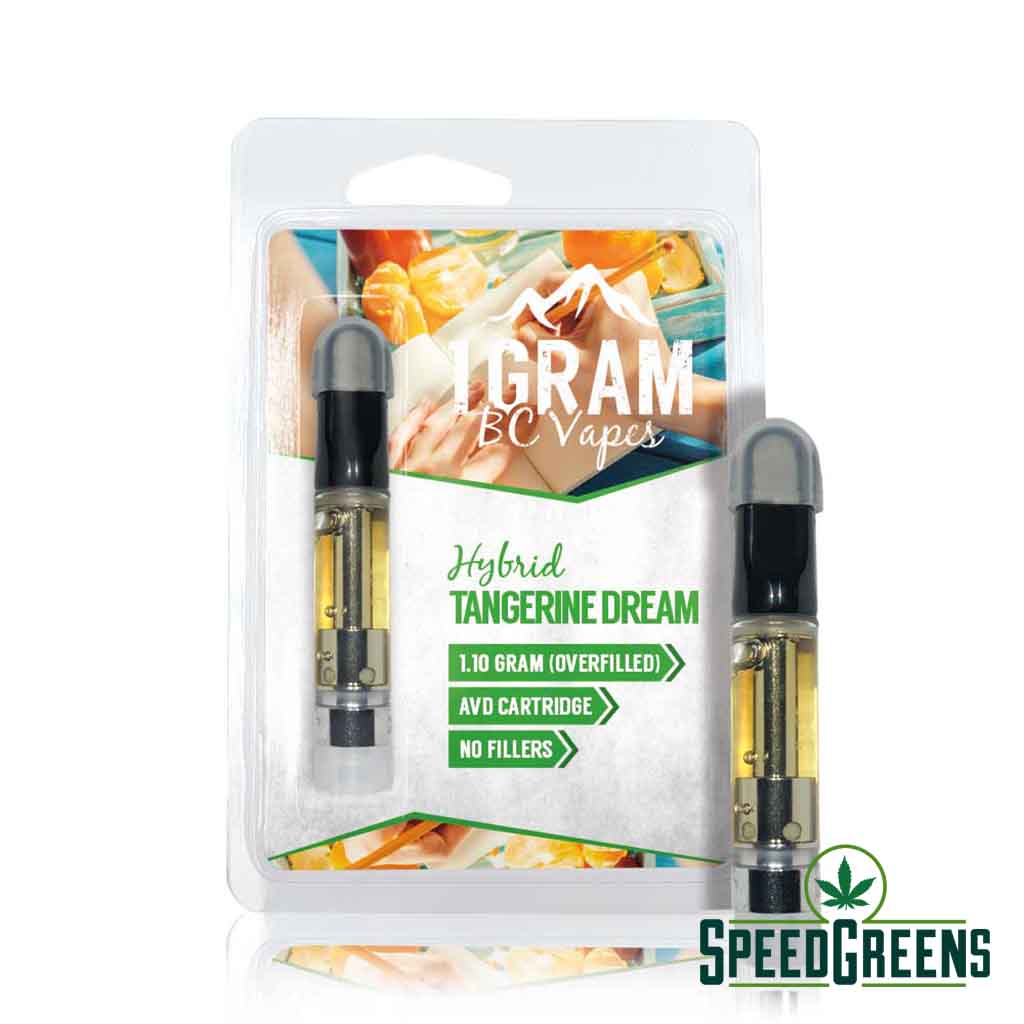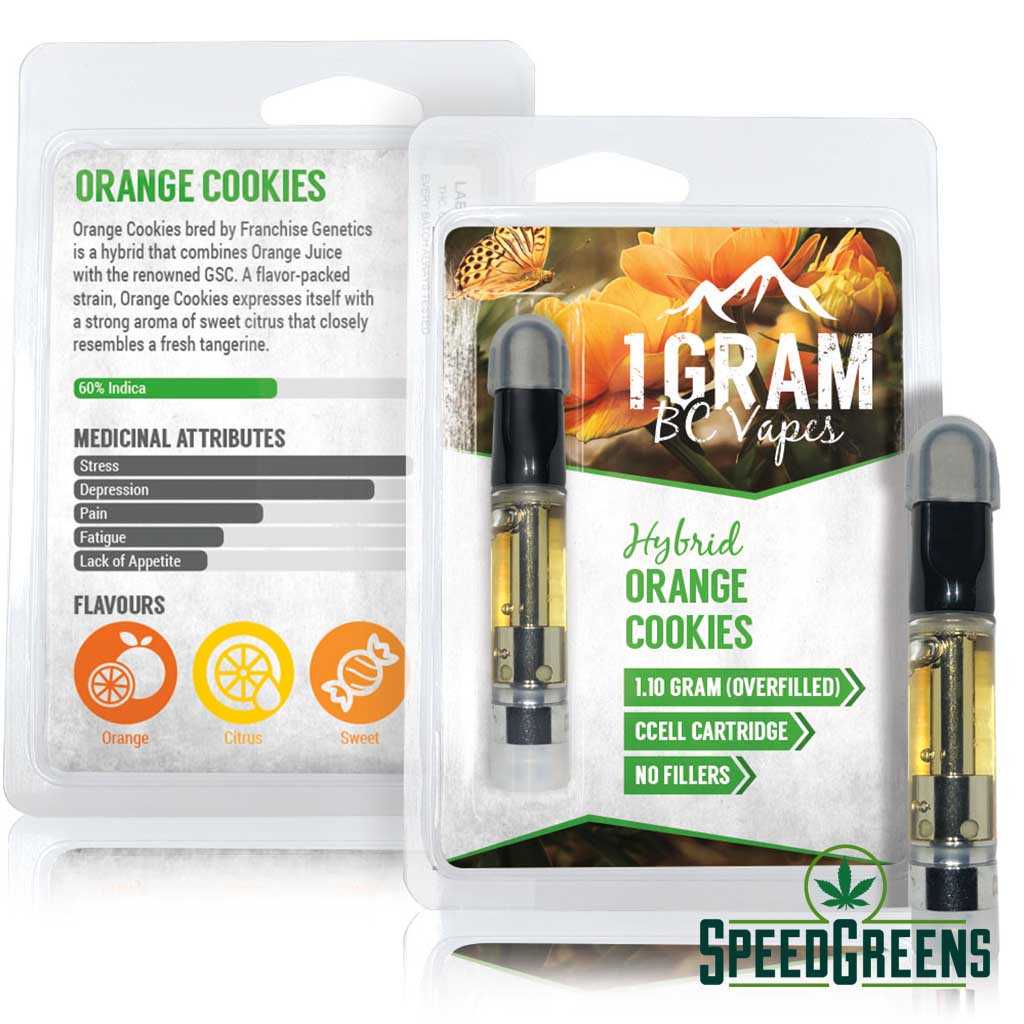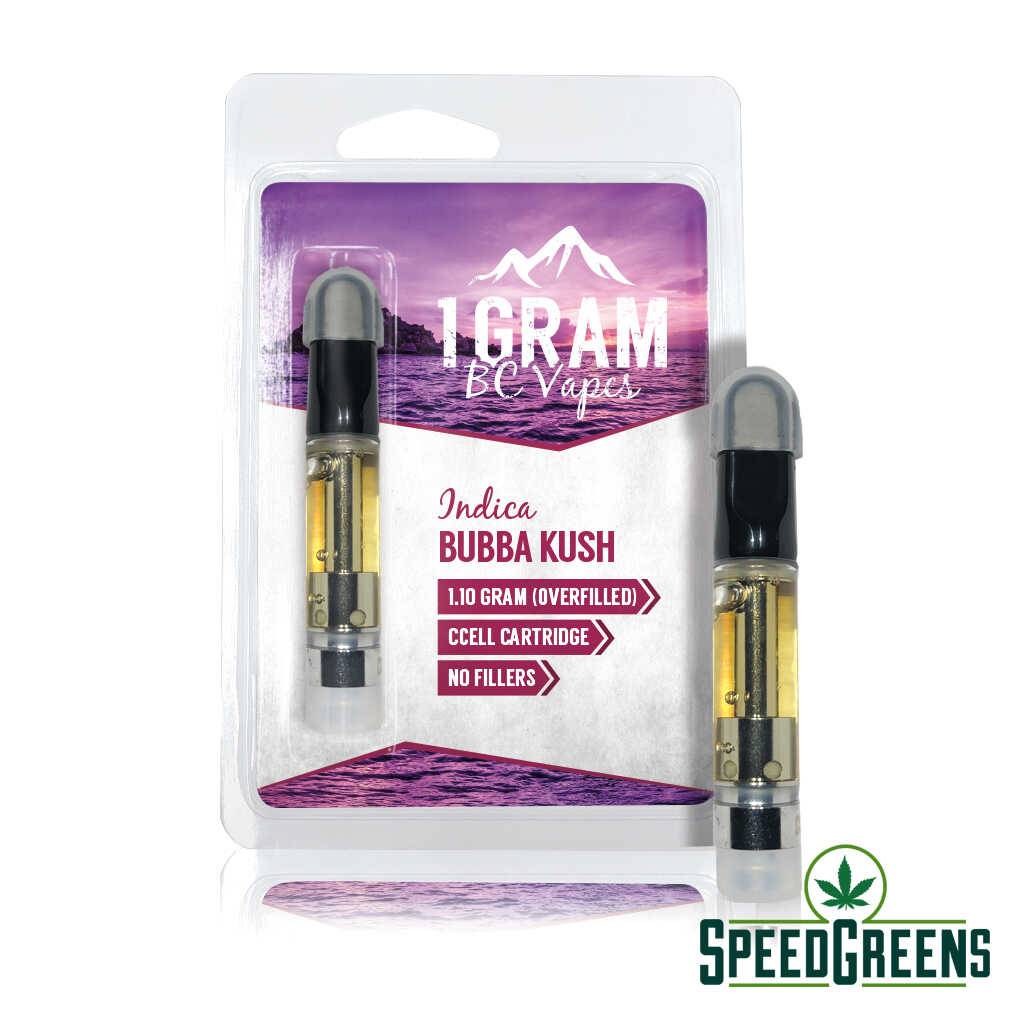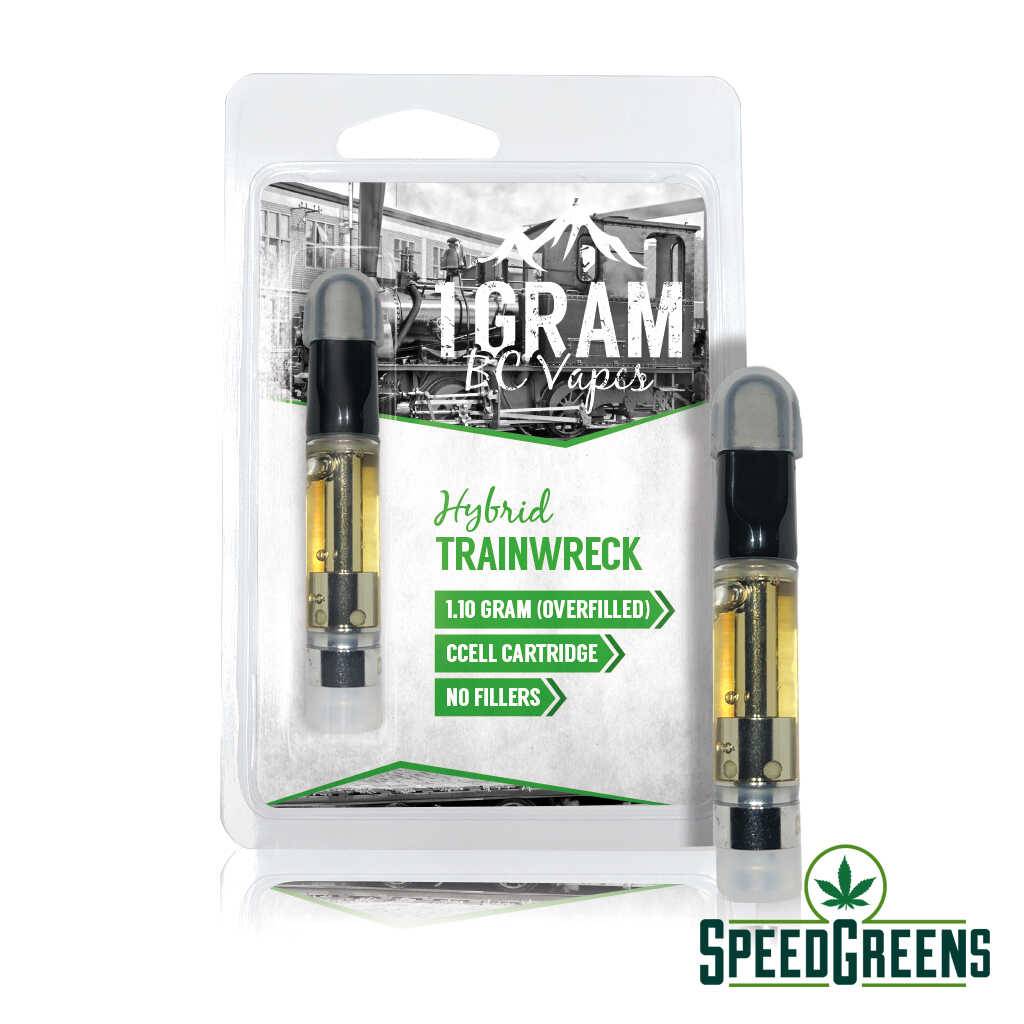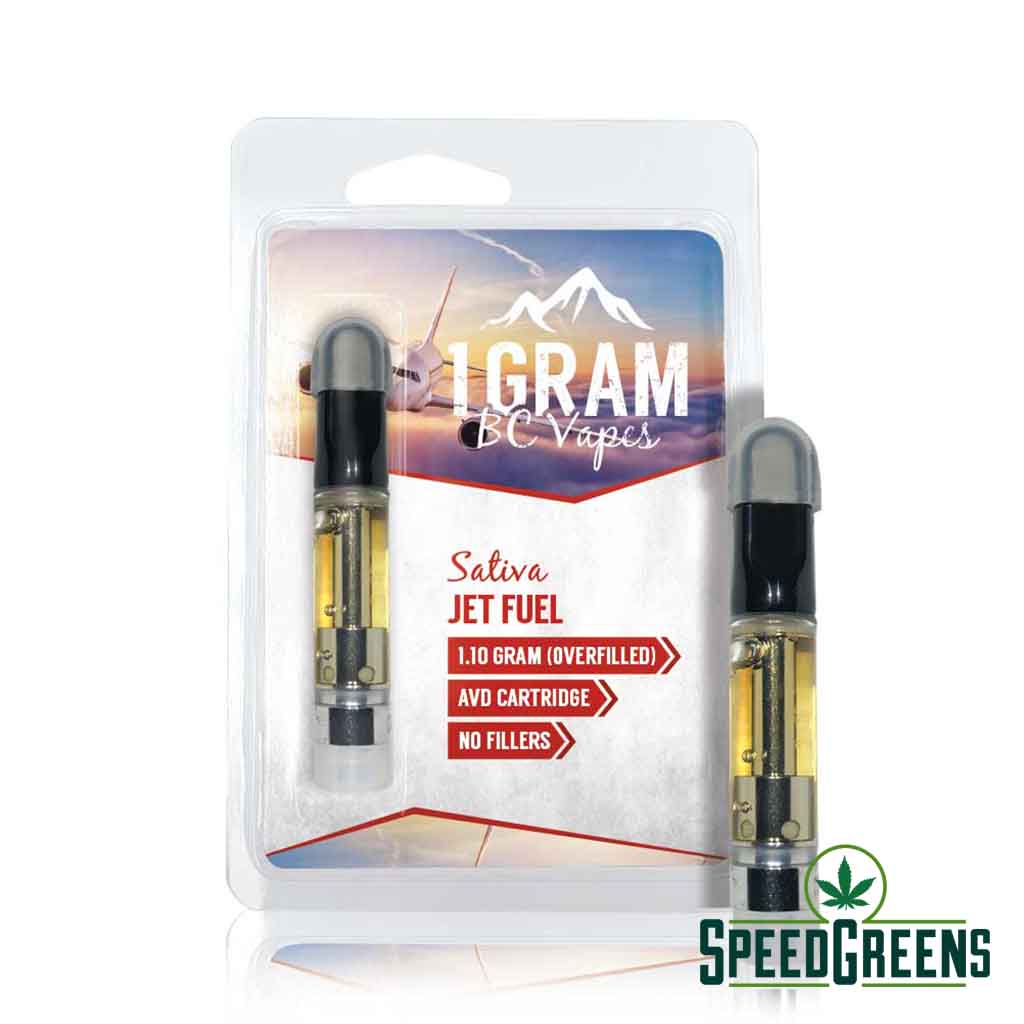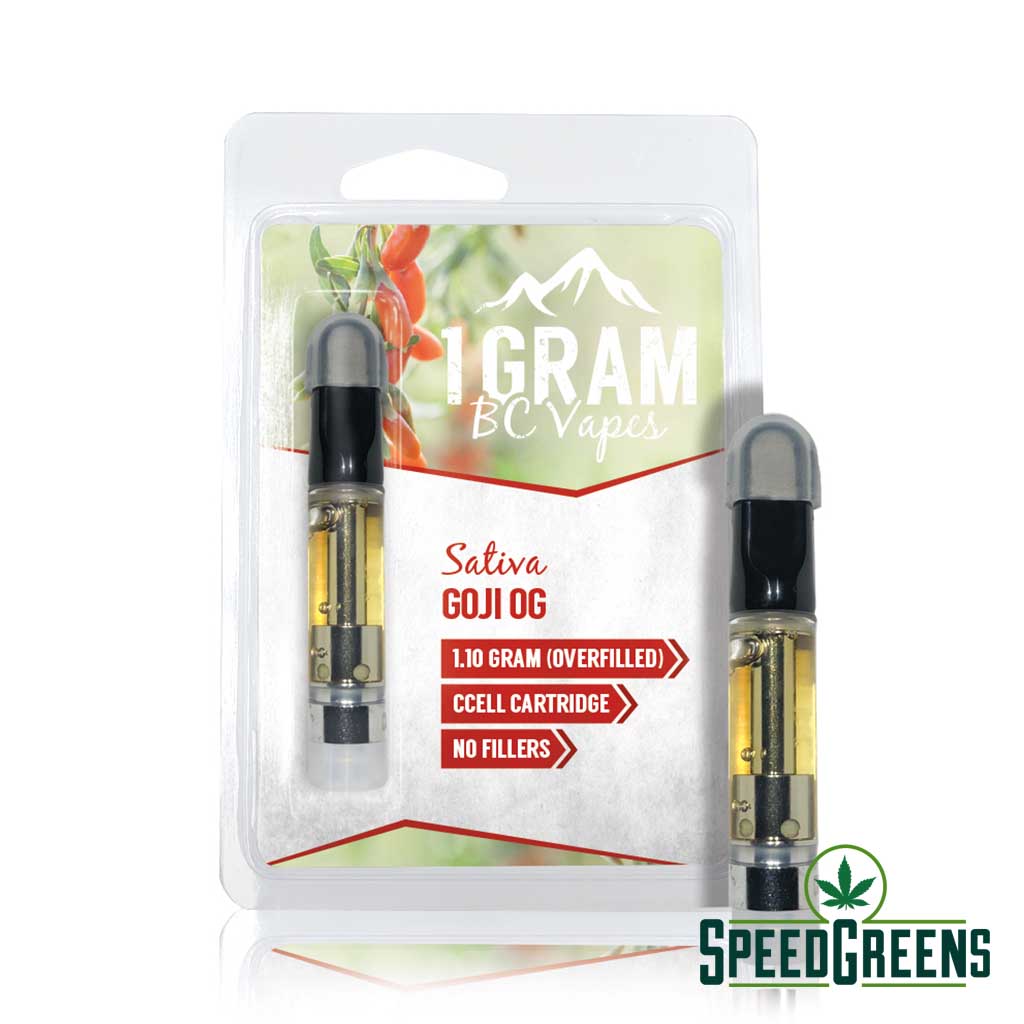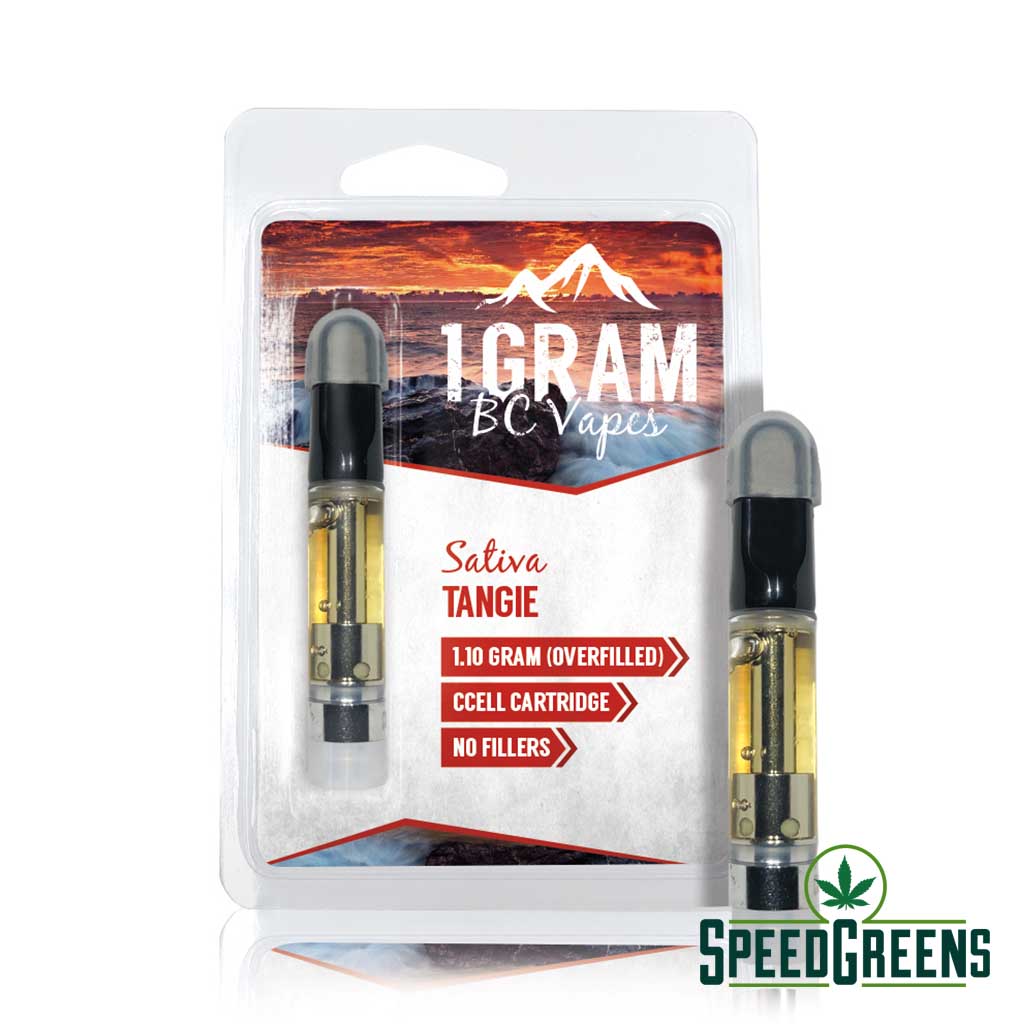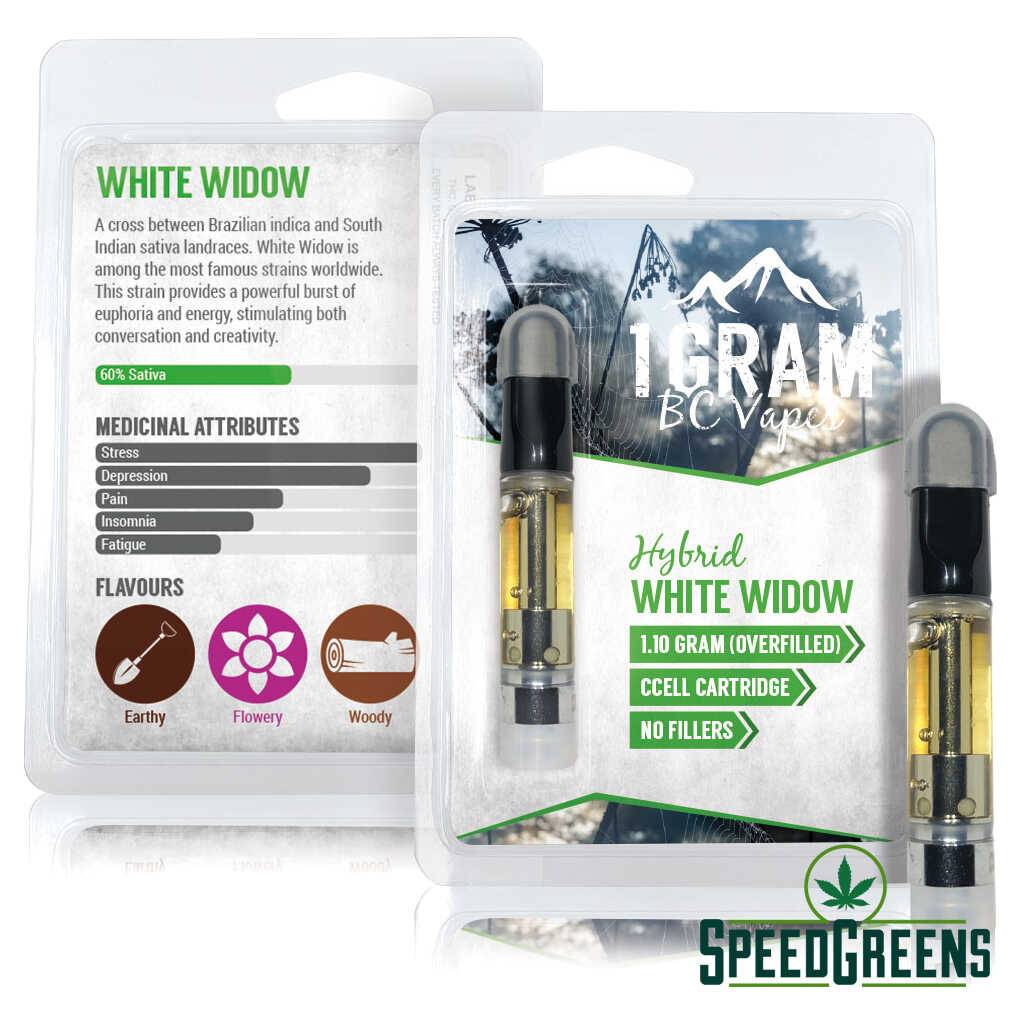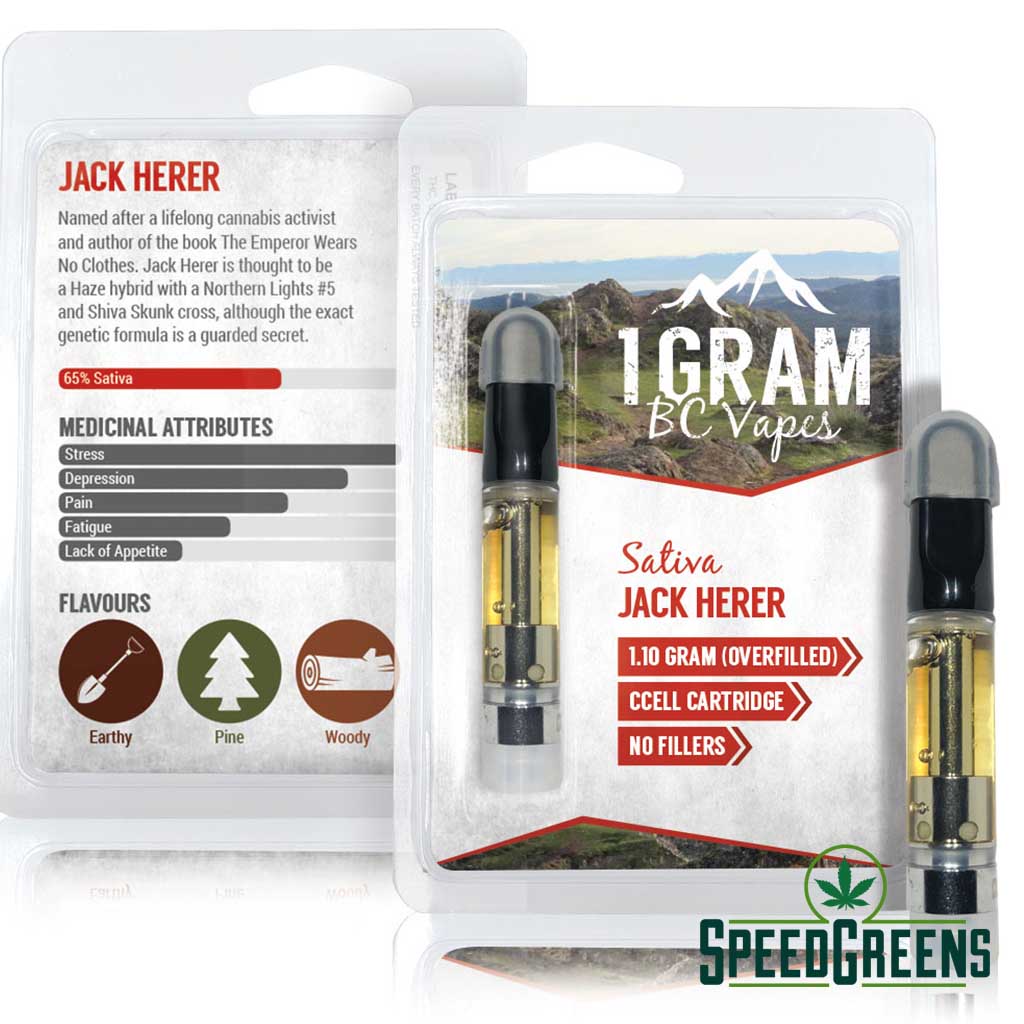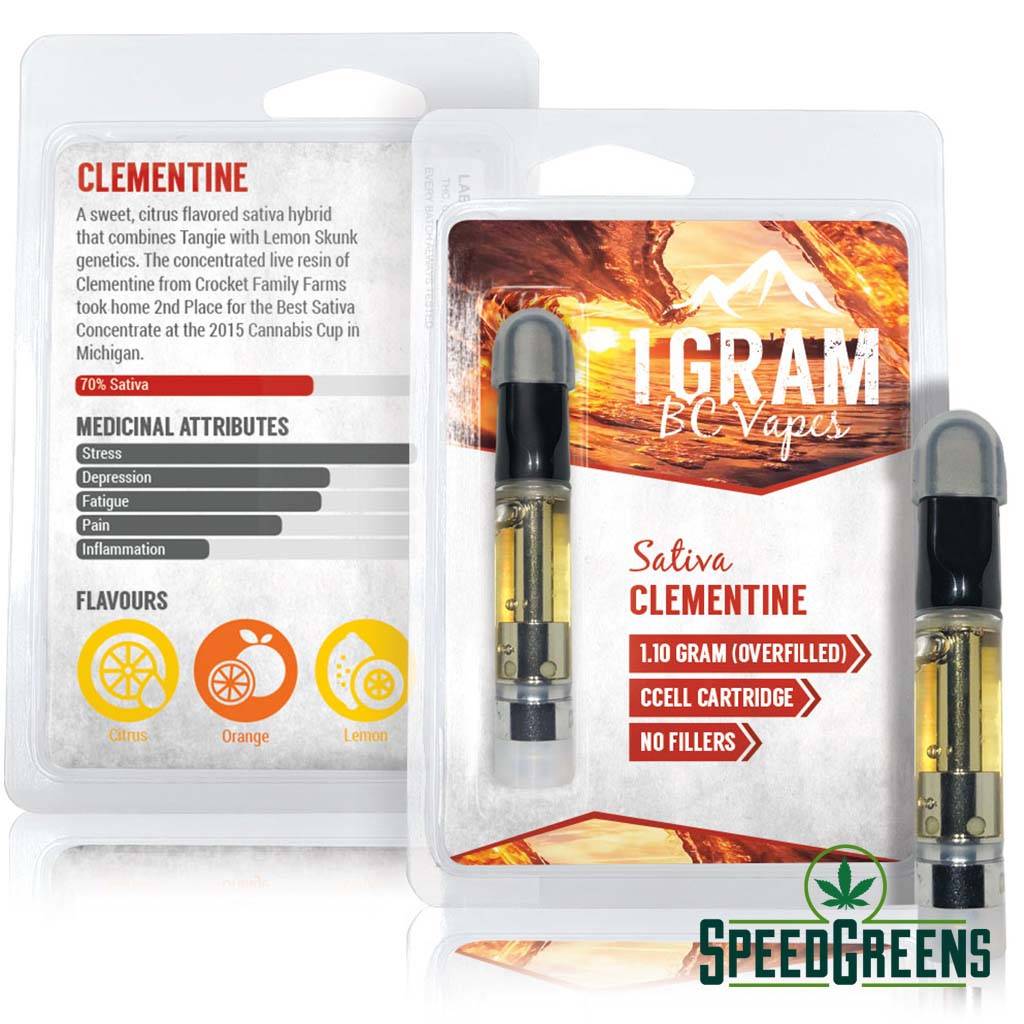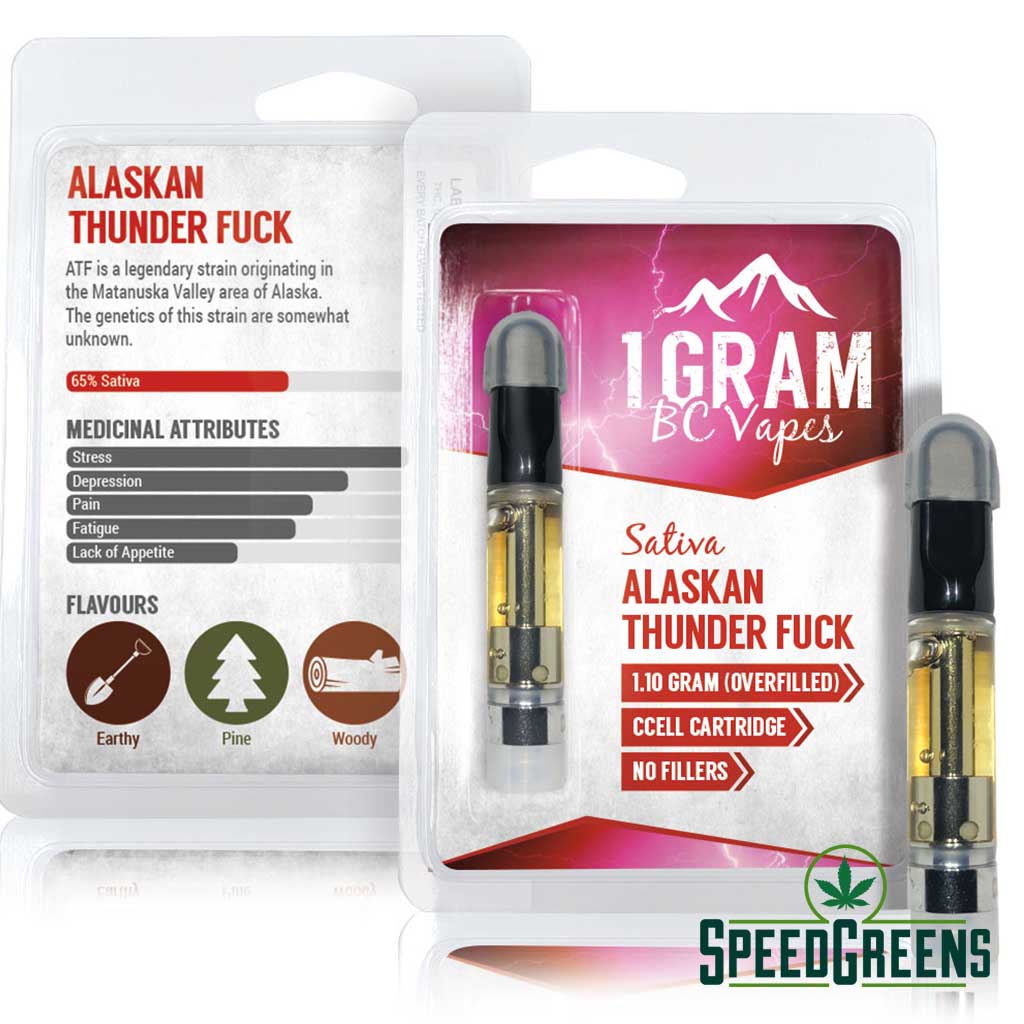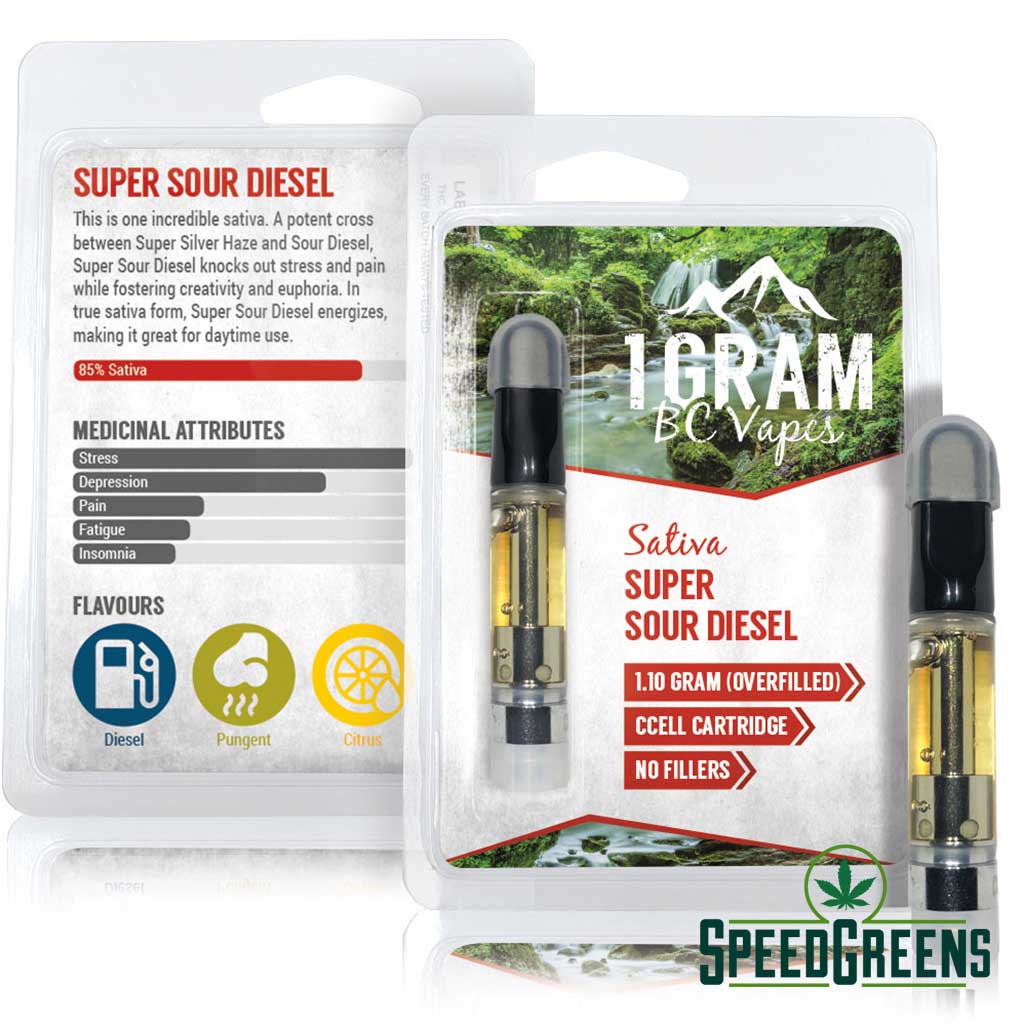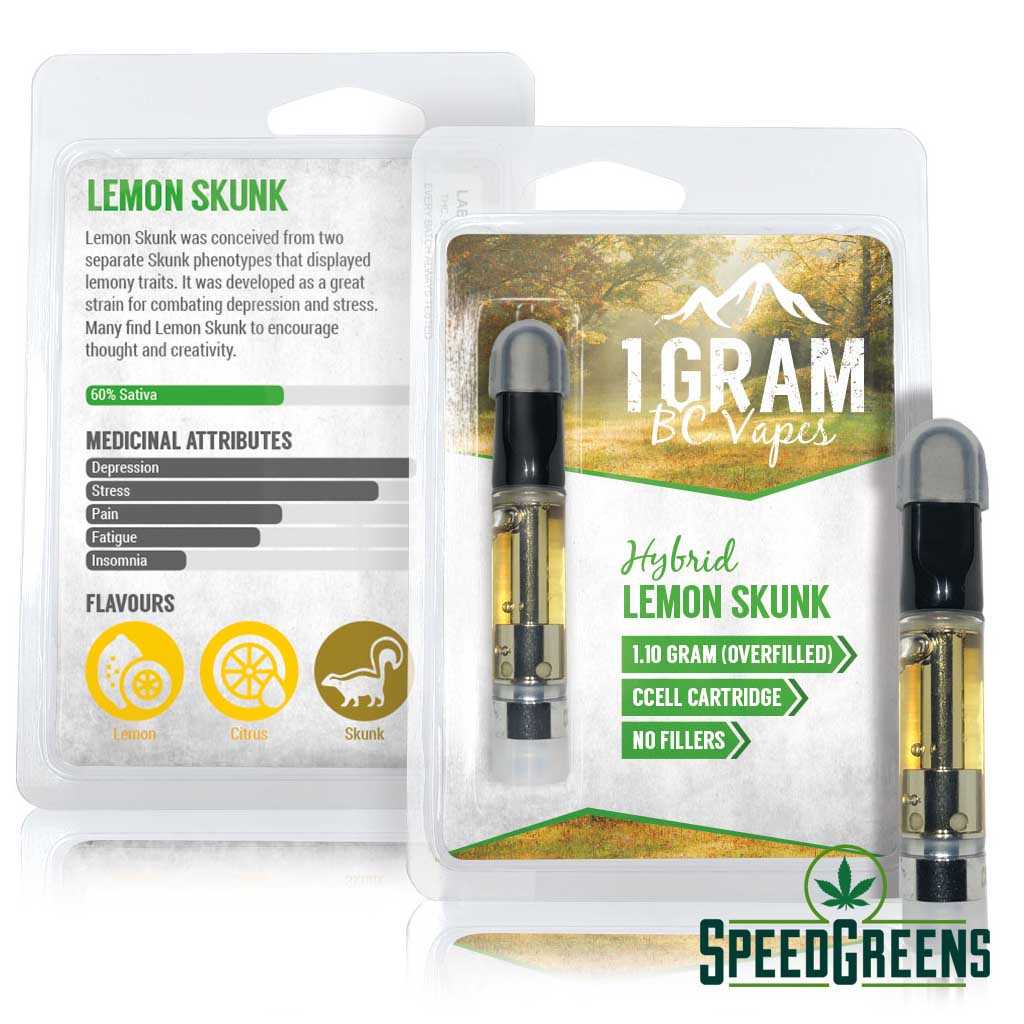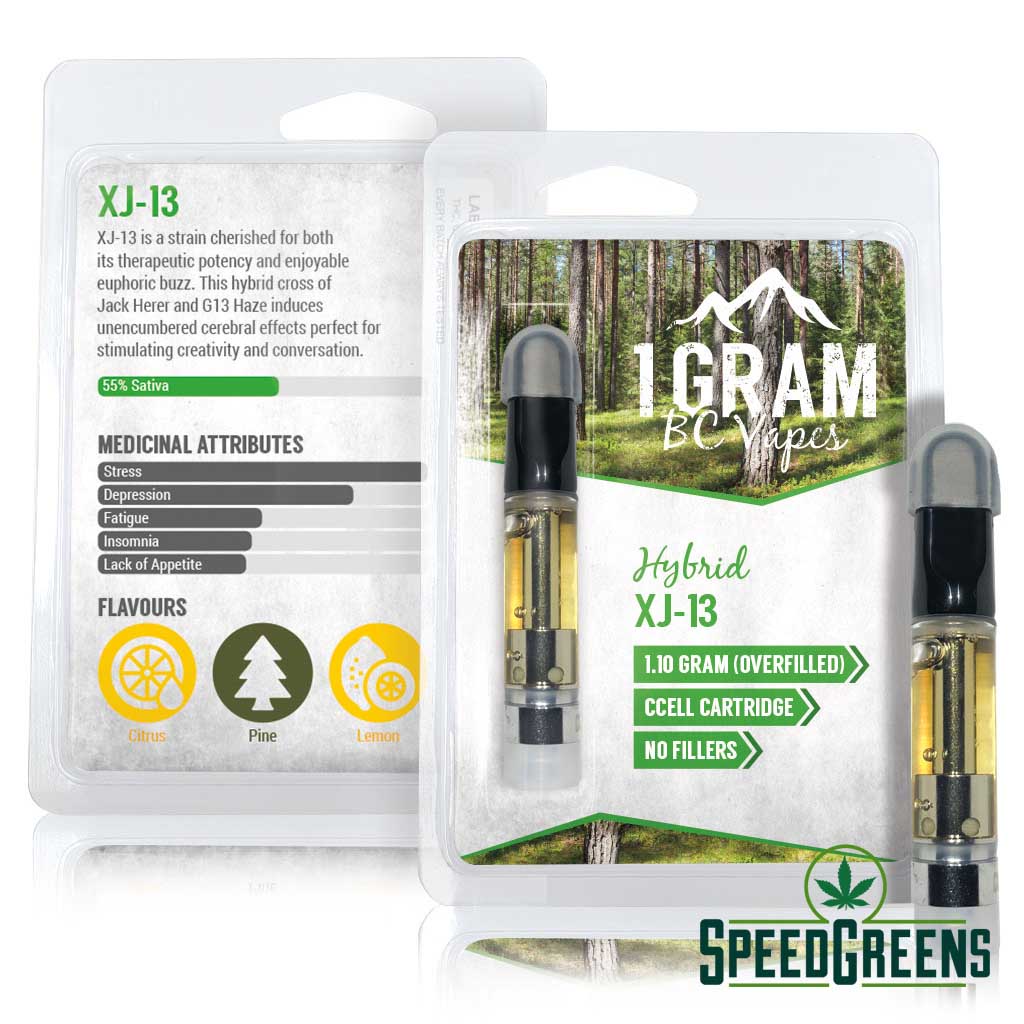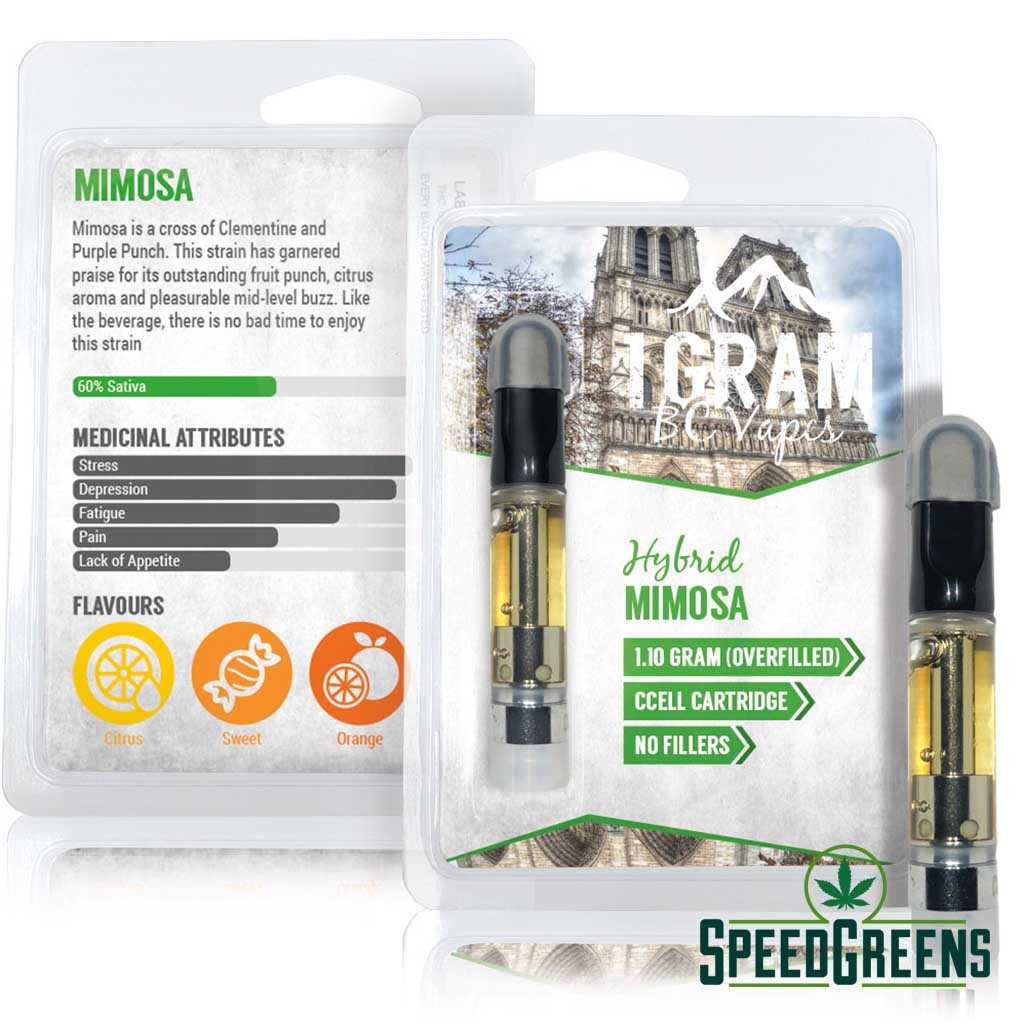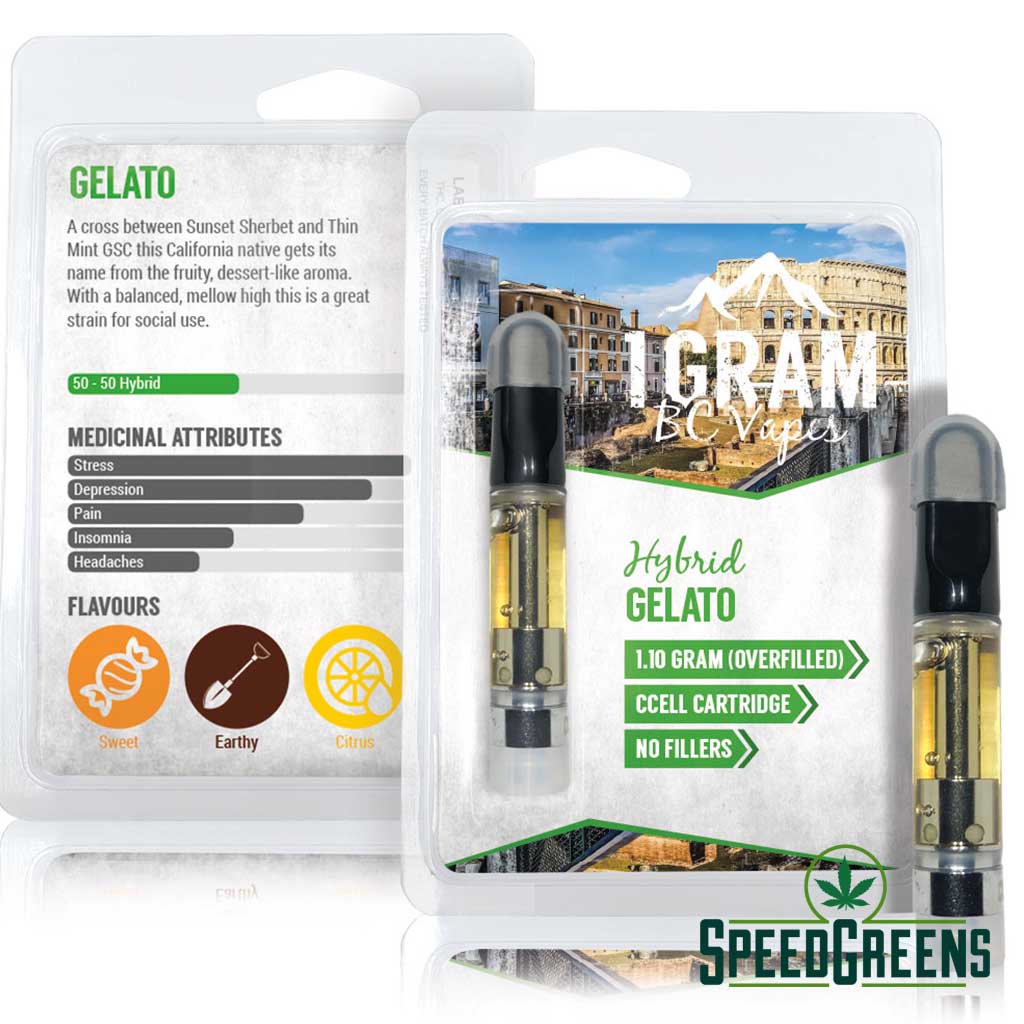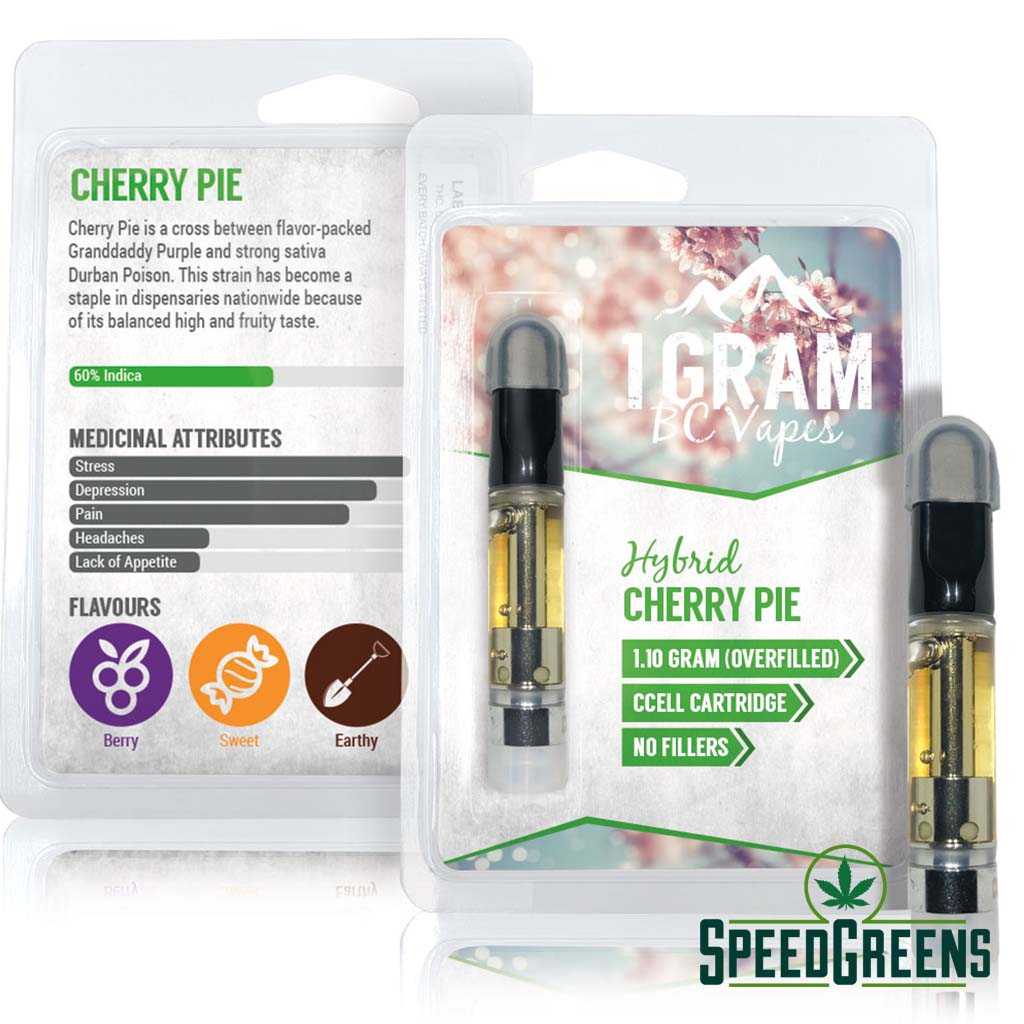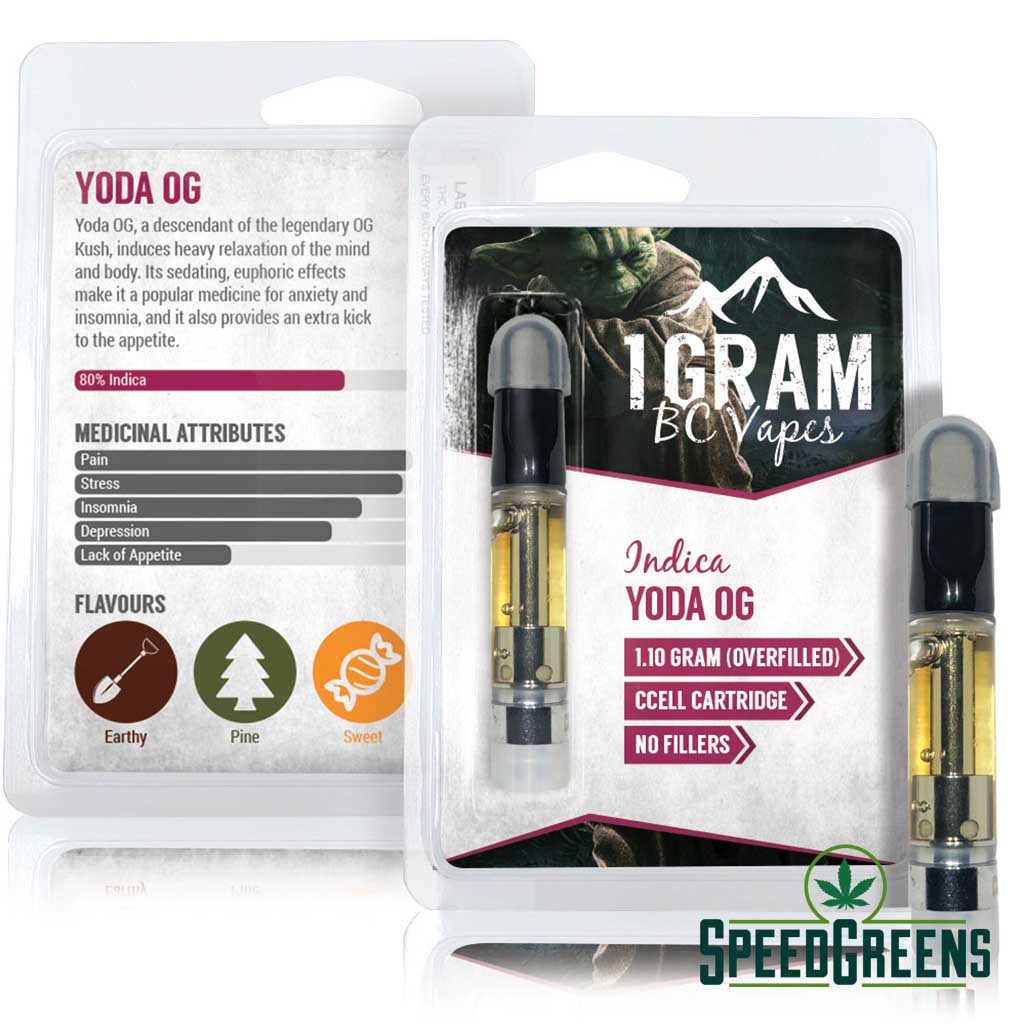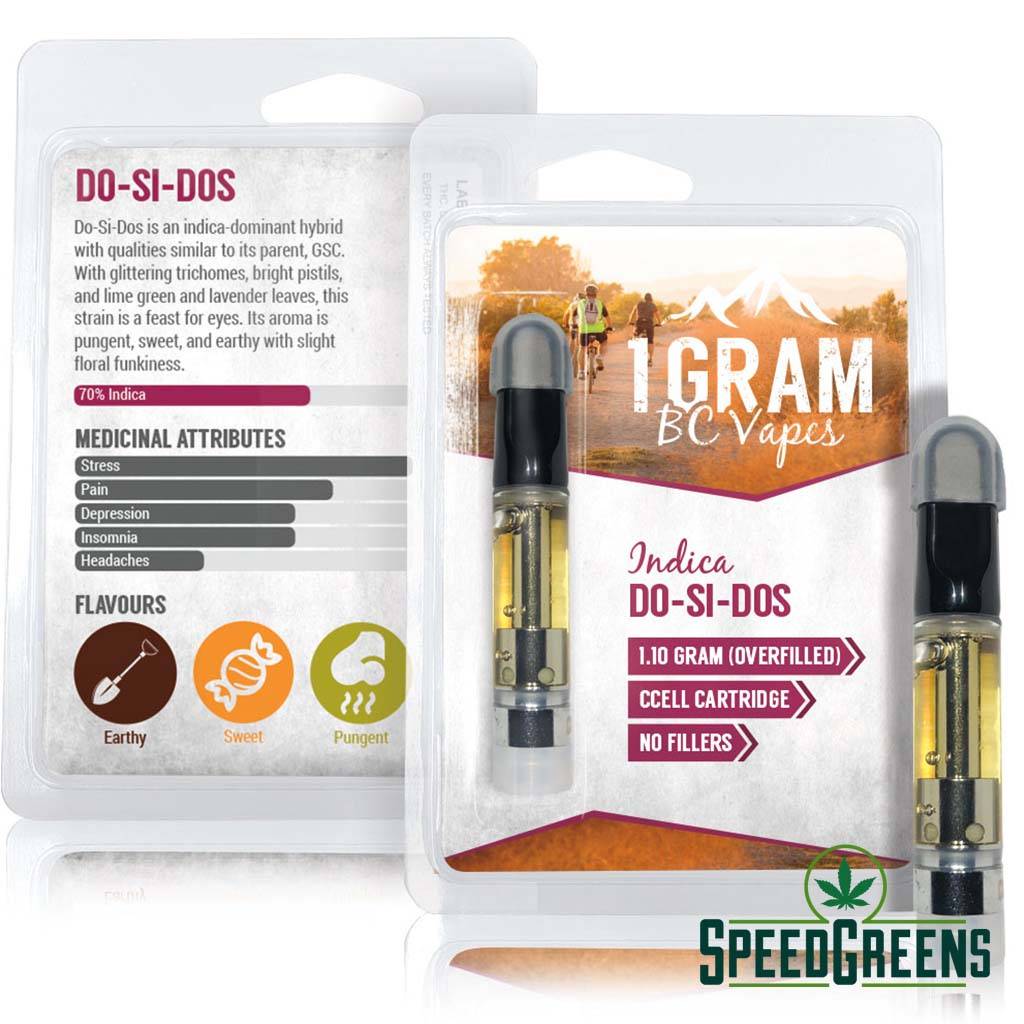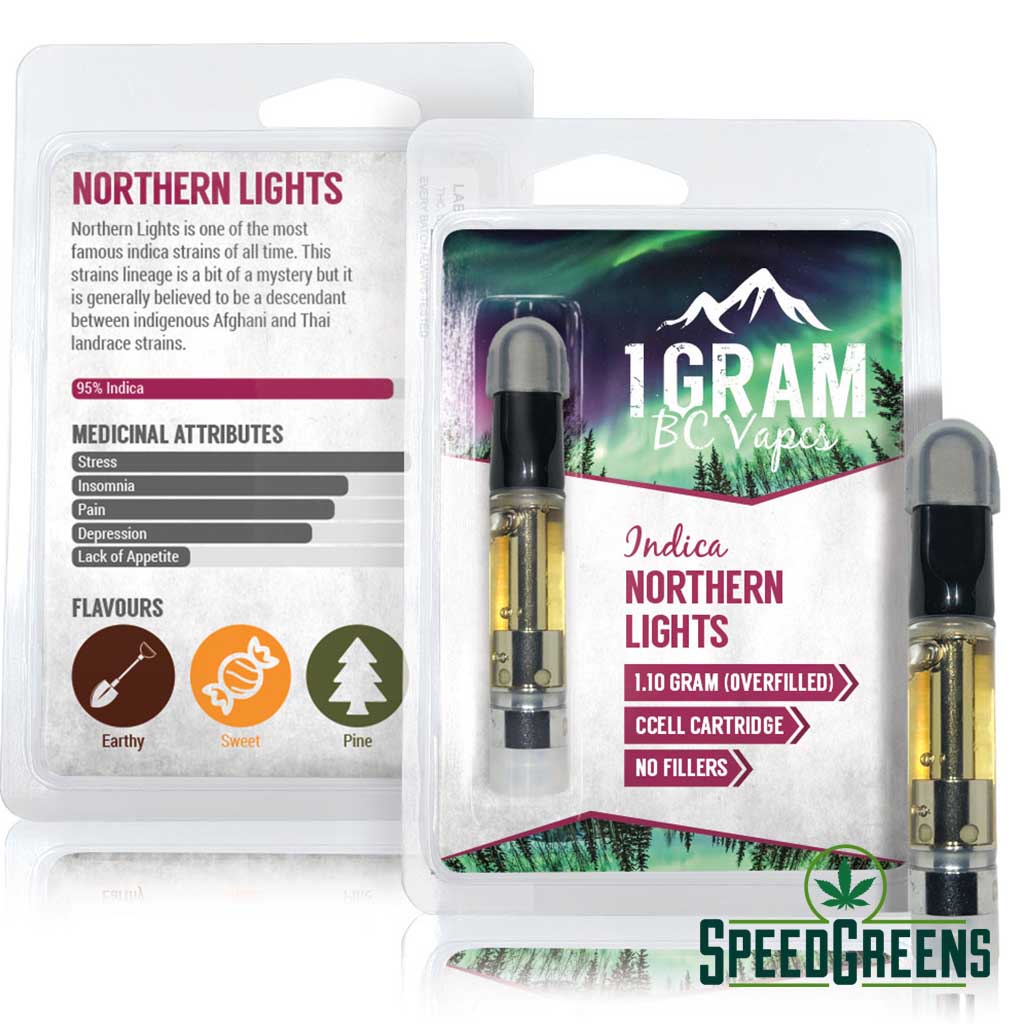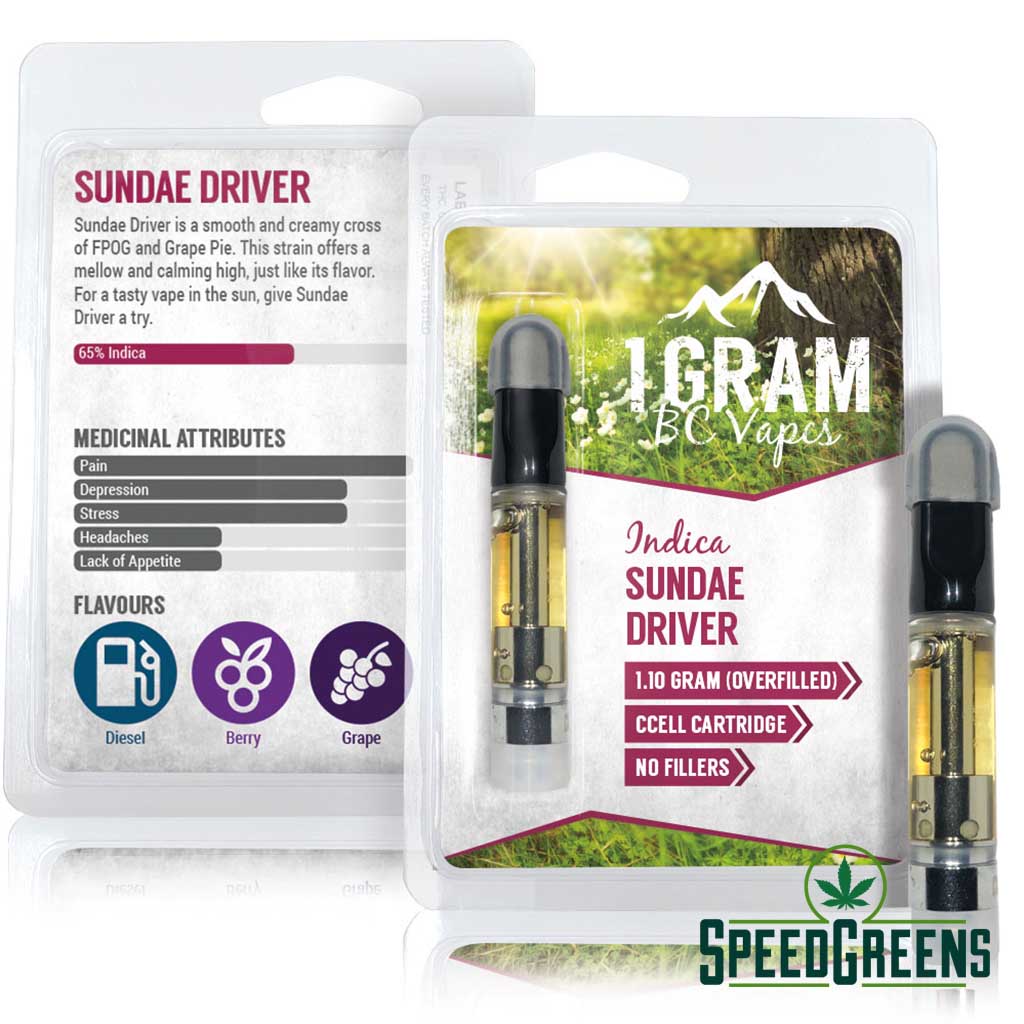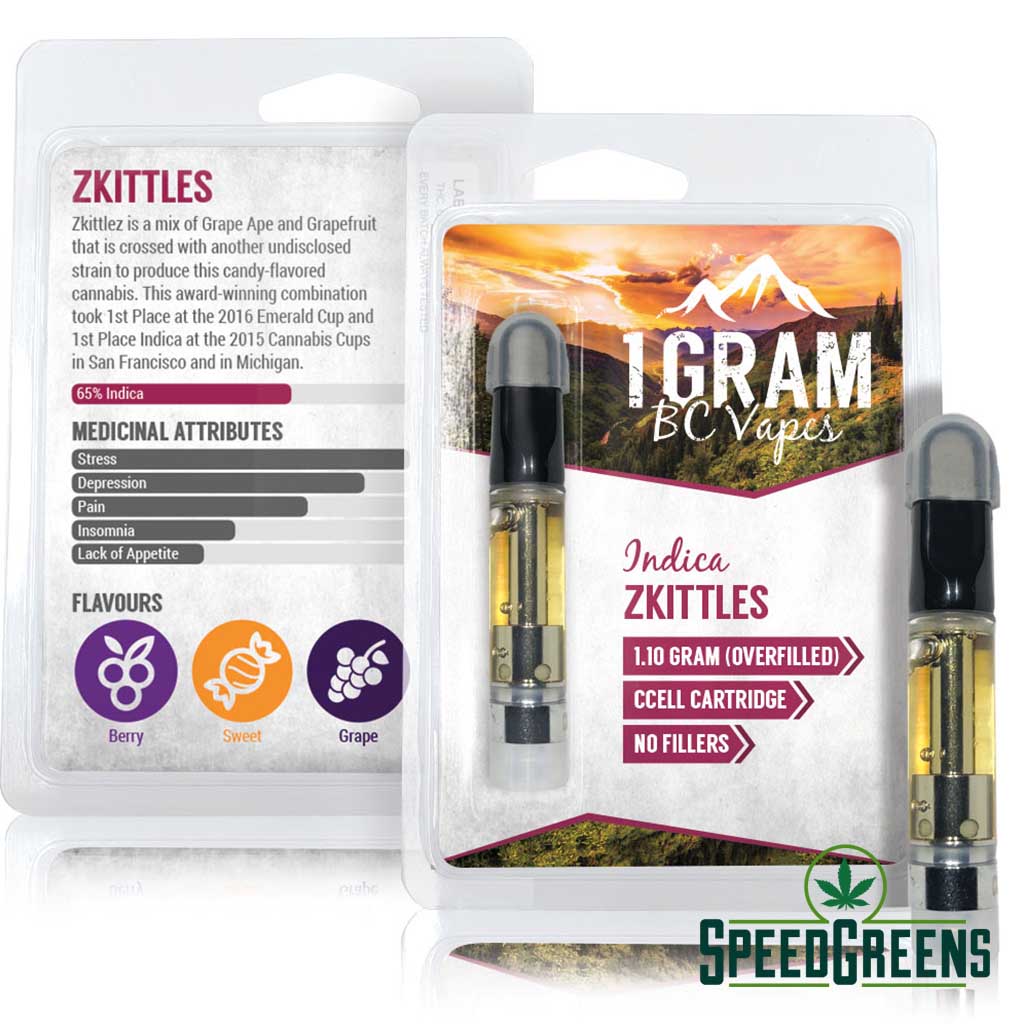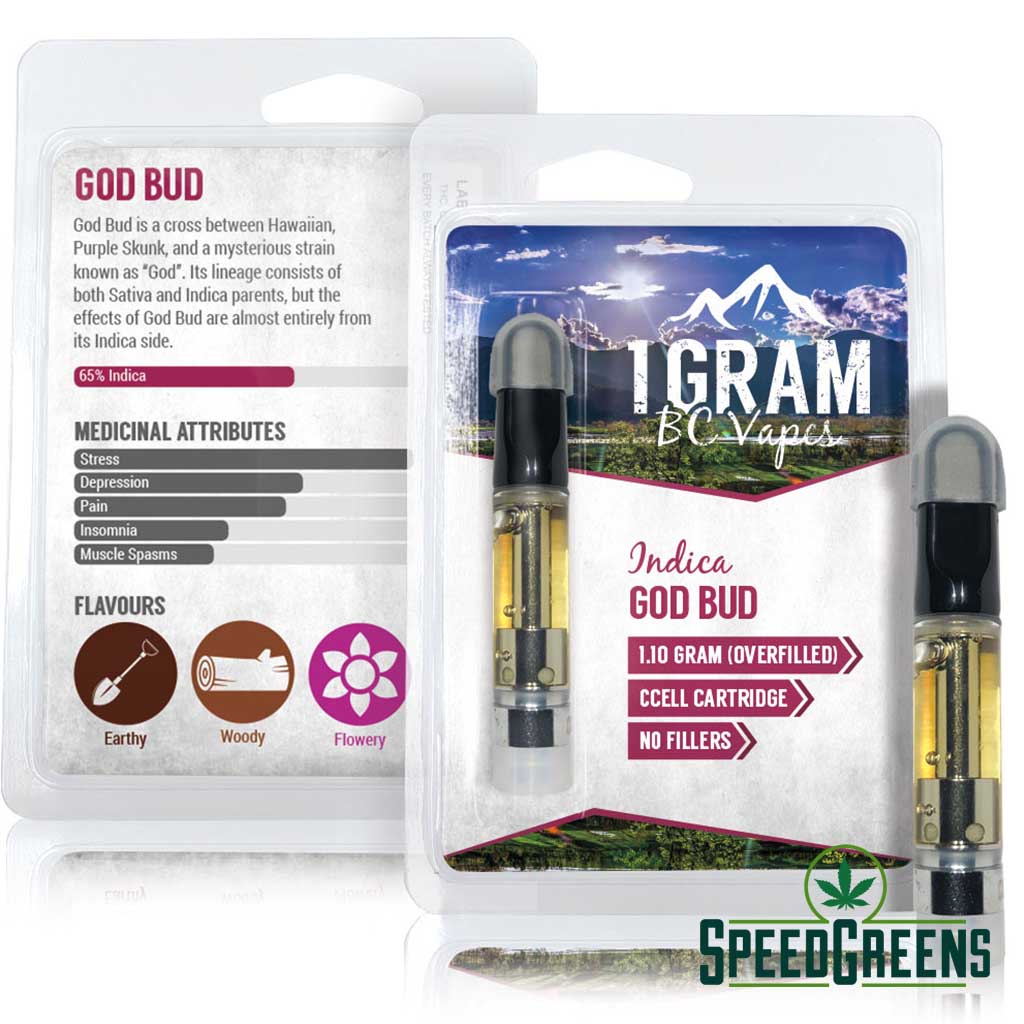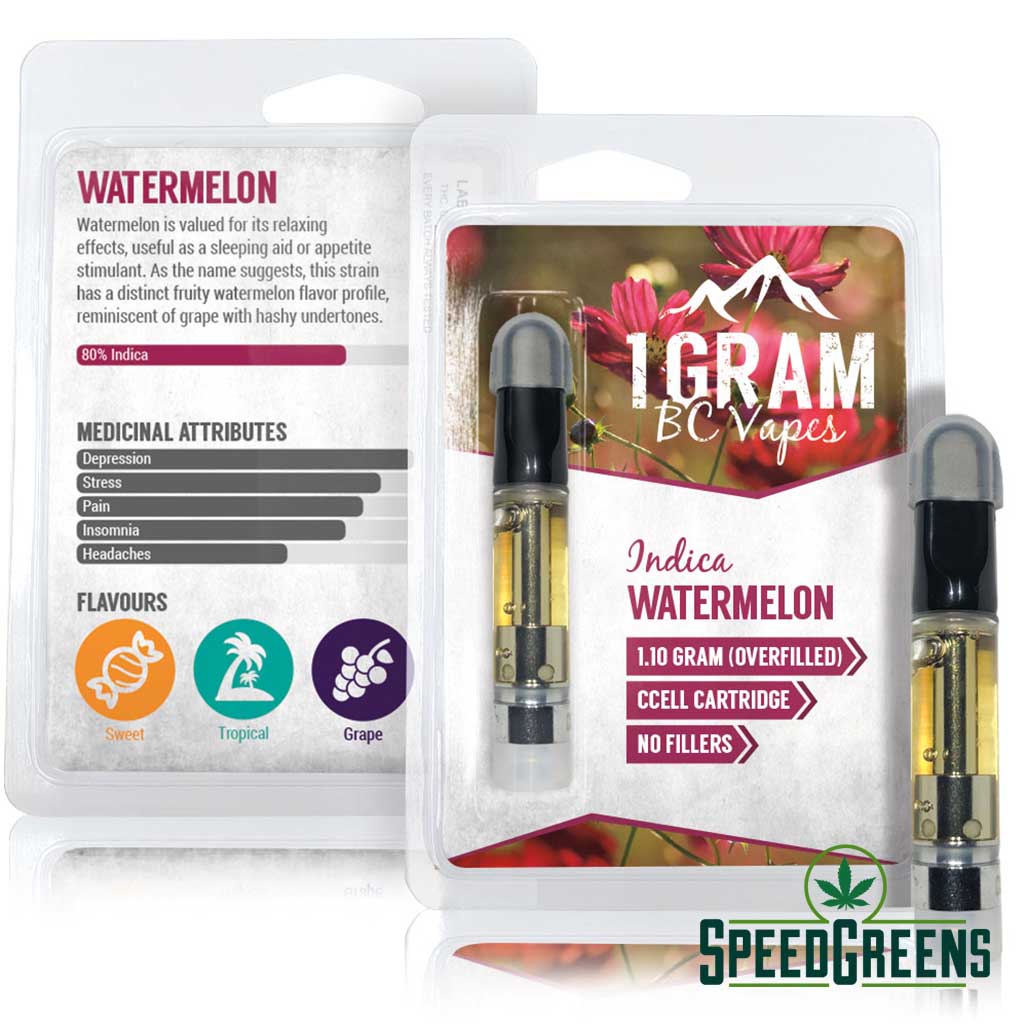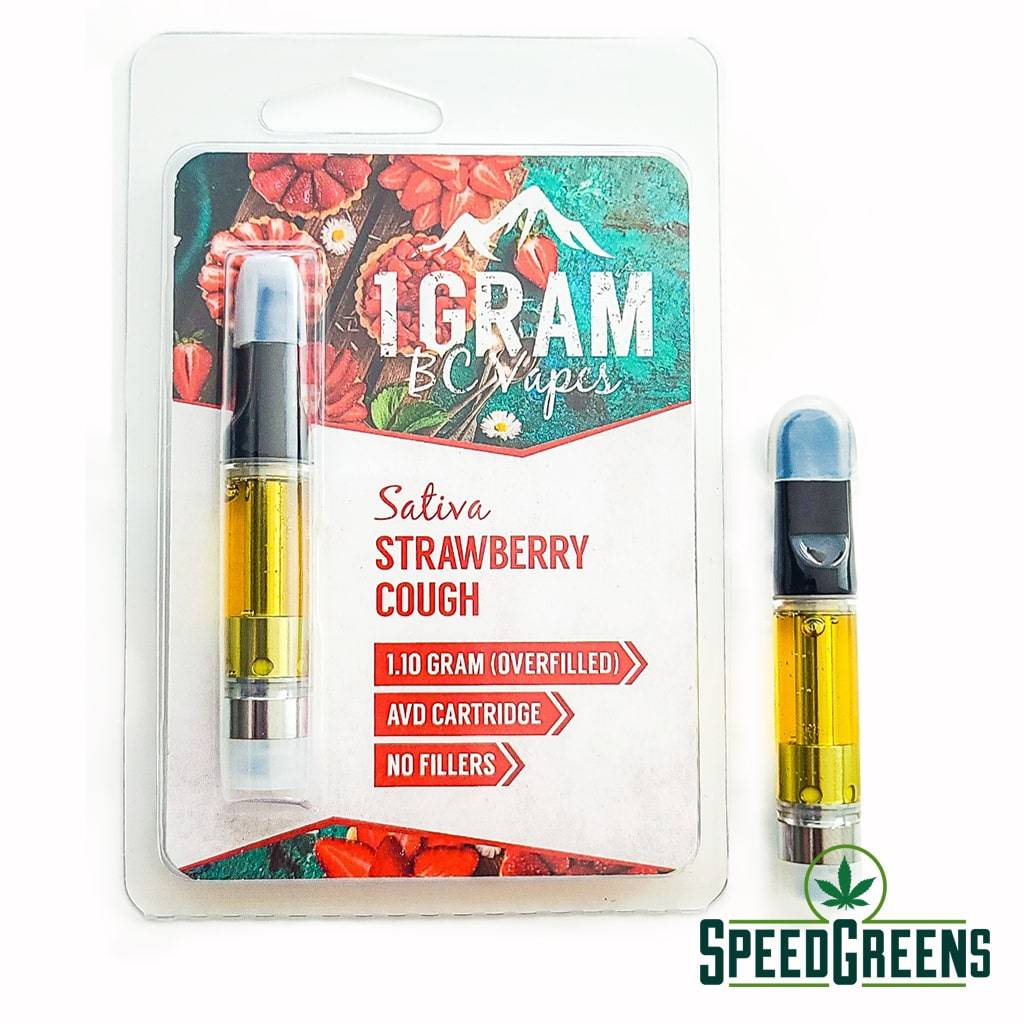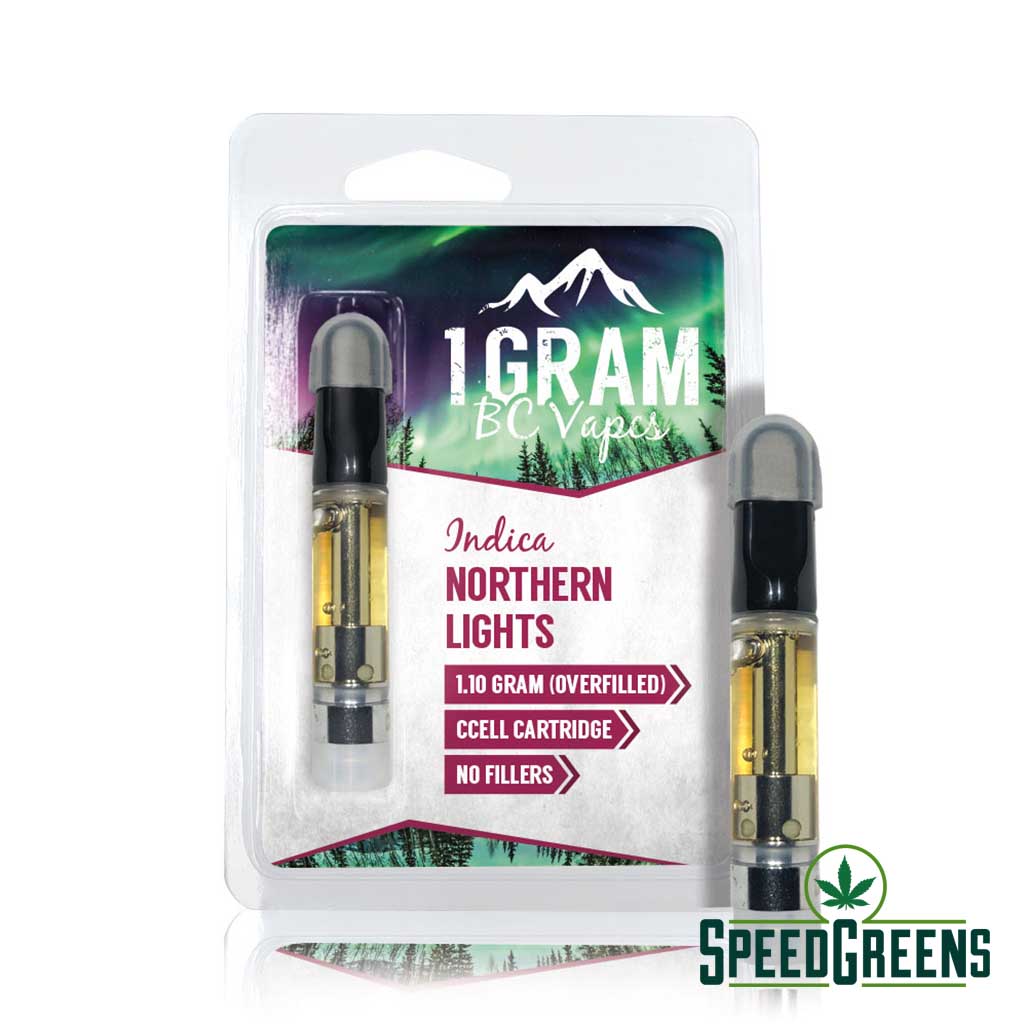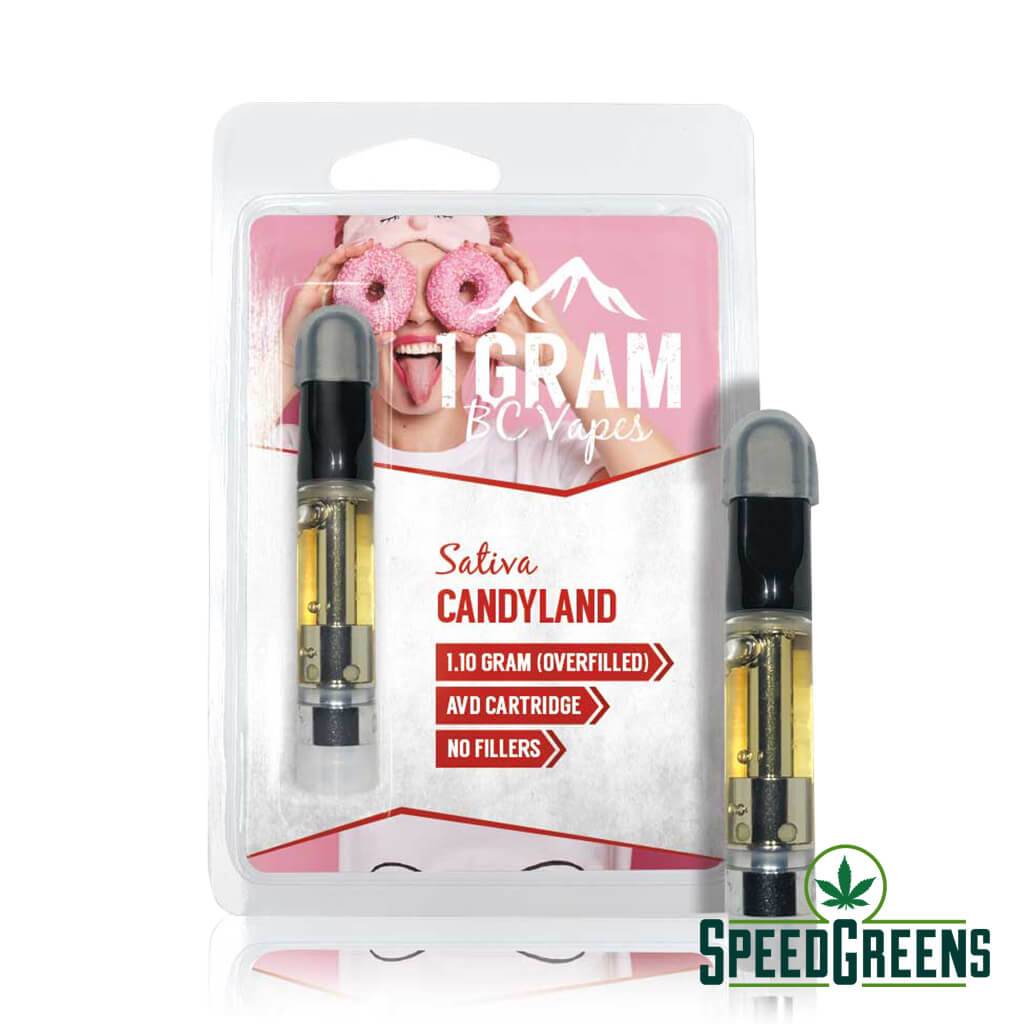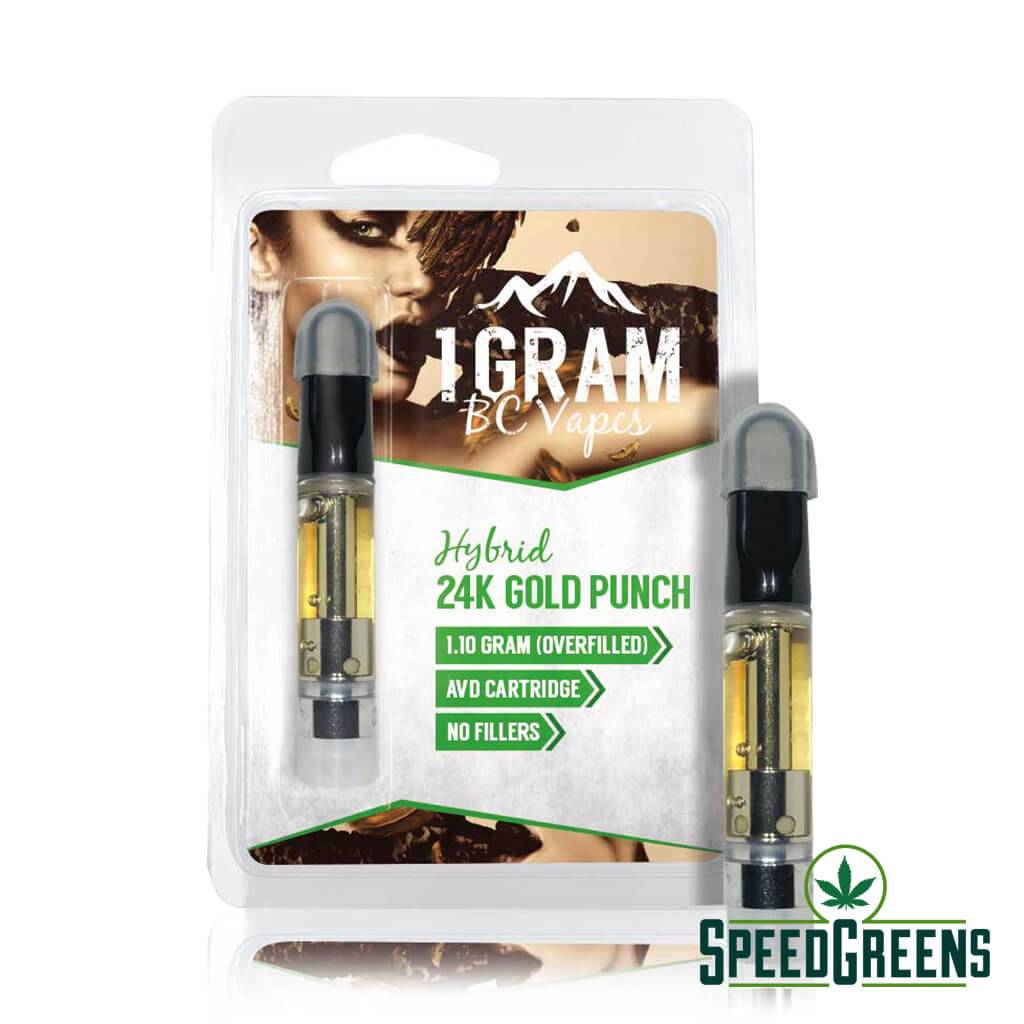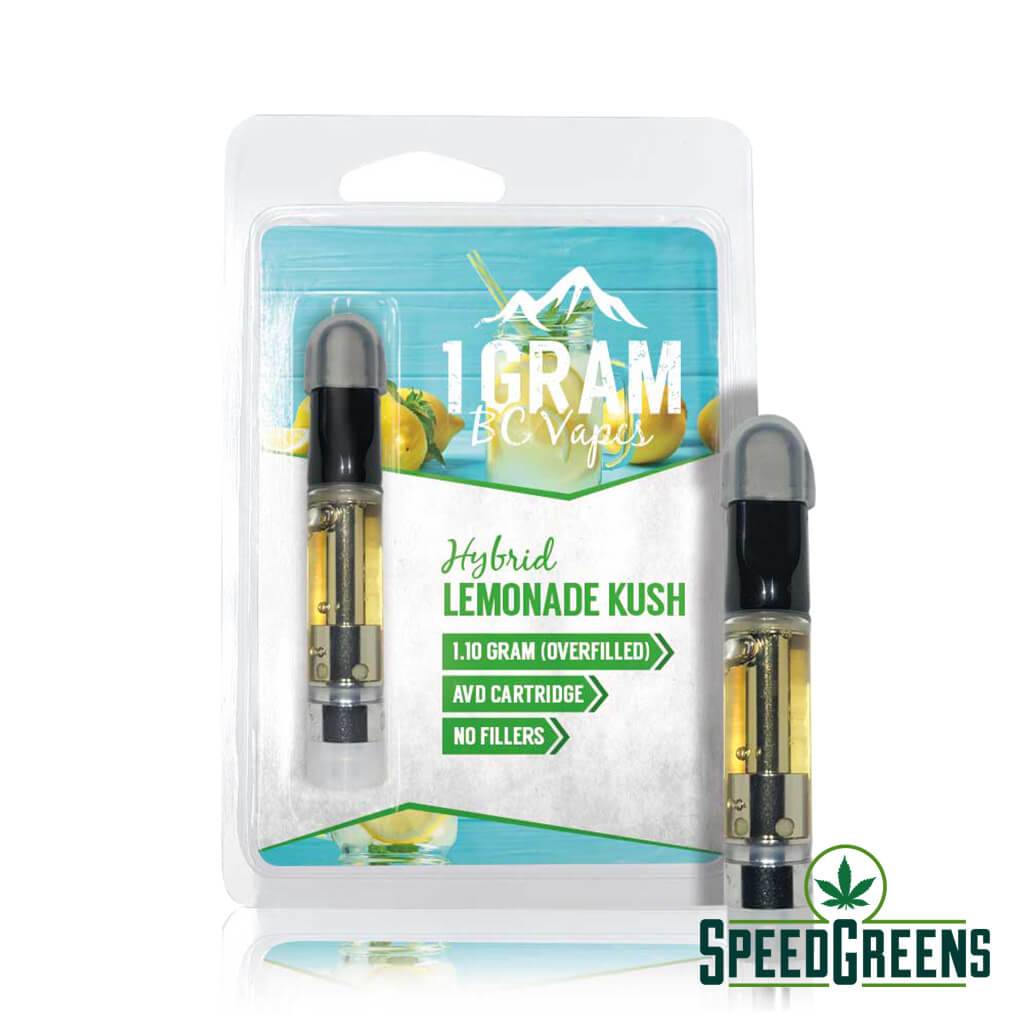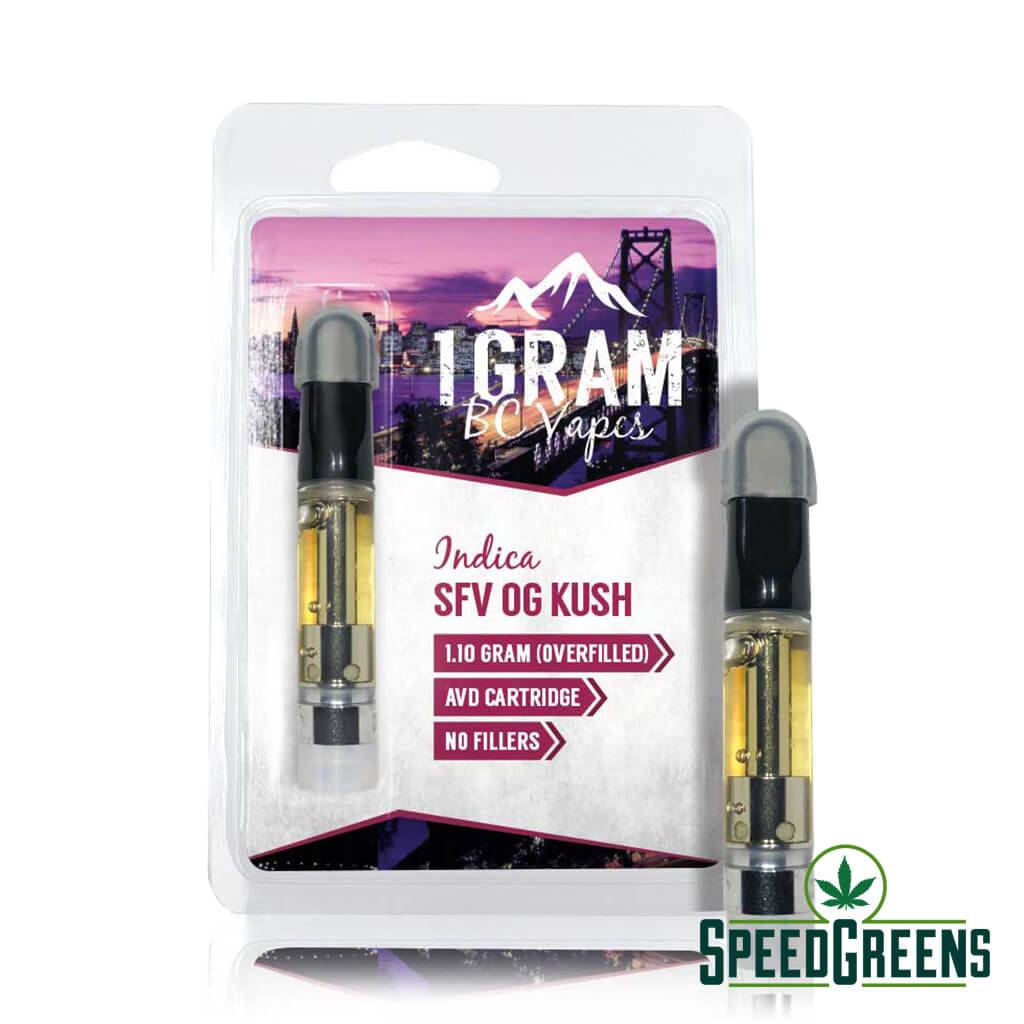 BC Vapes THC Distillate Cartridges (Indica/Sativa/Hybrid) (1.1g)
BEST PRICE

GUARANTEED SHIPMENT

DISCREET PACKAGING
BC Vapes THC Distillate Vape Cartridges
BEST SELLING DISTILLATE CARTS in CANADA
Contains organic 96%+ THC distillate with strain specific terpenes.
These cartridges contain NO fillers, MCT, PG, PEG or VG.
CCELL (510 thread)
1.10 gram (overfilled)
Every batch of natural THC distillate is lab tested
This is a distillate cartridge ONLY.  We recommend to use with CCELL Silo Vaporizer  (click here)
*Available Now! Complete 1G BC Vapes Cartridge + CCELL Silo Vaporizer Combo Kits (click here)
Benefits of BC Vapes THC Vape Carts:
There are so many amazing things about BC Vapes THC Distillate Vape Cartridges!
Made in small batches in beautiful BC Canada from high-quality BC buds, this ultra-pure THC distillate contains no filler or solvents.
The re-introduced terpene ratios are perfect and give you that real cannabis strain flavor.
Each batch of BC Vapes THC Distillate Vape Cartridges is lab tested and clearly marked with THC and CBD percentages.
The individual strains are labeled with a strain-description, Indica/Sativa percentages, flavor profiles, and medicinal attributes.
The cartridges are over-filled to 1.1 grams so you are guaranteed to get your money's worth.
The only re-occurring complaint is ironically related to how pure and potent these vape cartridges really are. Because there is no solvent in the cannabis concentrate ( in this case THC distillate), the vapor coats the tiny tubes in the cartridge as you draw on it. Eventually, the cart can clog (just like any weed pipe does over time) with layers of sticky resin from the vapor. This can happen even more easily if the cartridge gets cold.
There is an easy solution that doesn't involve buying a cart brand that uses solvent:
How to Unclog a Vape Cartridge
If your BC Vapes THC Distillate Vape Cartridge ever clogs, do this:
unscrew the cartridge from your battery
place it between your palms in a prayer position
rub your hands together while rolling the vape cart back and forth
the combination of heat and centrifugal force will soften the distillate
take a long steady pull on the cart until you feel the clog "pop" and the airflow
repeat the above steps if that doesn't work the first time
BC Vapes is moving from CCELL carts to AVD carts, so you may get a CCELL Cart or an AVD Cart.
AVD cartridges are still a 510 thread and will work on a CCELL Battery.
1 Gram THC distillate vapes in CCell or AVD cartridges.  No fillers added.
Pro Tip:
Place the tip of the cartridge to your lips and draw air through it 3 times. This ensures the oil will coat the ceramic coils inside. Not doing this prior to use will heat the coils dry and will result in a metallic taste. After coating coils, press the button on the pen (if it has a button) and draw air through the cartridge while depressing the button.
Moderate your dose by the length of time you hold the button. The longer you hold the button the faster the oil will vaporize, so be mindful.
Whenever the button is depressed, remember to draw air through the cartridge.
Description
Refer a friend
Reviews (52)
We Value Friendship, and It Starts with Sharing
Are you looking to provide your friends with the same benefits you enjoy?
Look no further! It only requires a simple step-by-step process that takes less than 5 minutes! You earn points that you can use in the shop, and they can benefit from the fantastic selection we provide. It's a win-win situation, so don't hesitate.
Go to "My Account" at the top of the page. If you haven't created an account, we highly suggest it! You can find the referral link section below your profile.

Input a page URL which you want to refer and click "Generate Referral Link."

It will generate a link according to the date of your request. You can also click the social links for Facebook, Twitter, or Whatsapp to create a link to those applications.
Copy the URL (or click on the "Copy Link" box beside the link) and share the link with family, friends, and loved ones!

When your friends and loved ones click the link, you will be awarded 625 Speed Pass Points (after a complete purchase), which you may use towards any of our products! Because your friends are doing you a favor, they can reap more benefits as they will receive a unique coupon code worth $25. This sign-up bonus will help them with more purchases in our shop! If you have any questions or concerns, let us know, and we will be happy to help.