By purchasing this product, you can earn points based on a percentage of cart total. You will come to know the earn points information once you add the product to cart.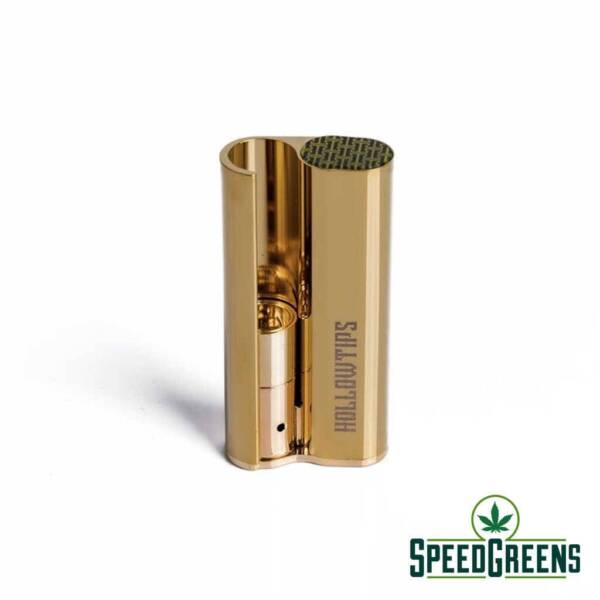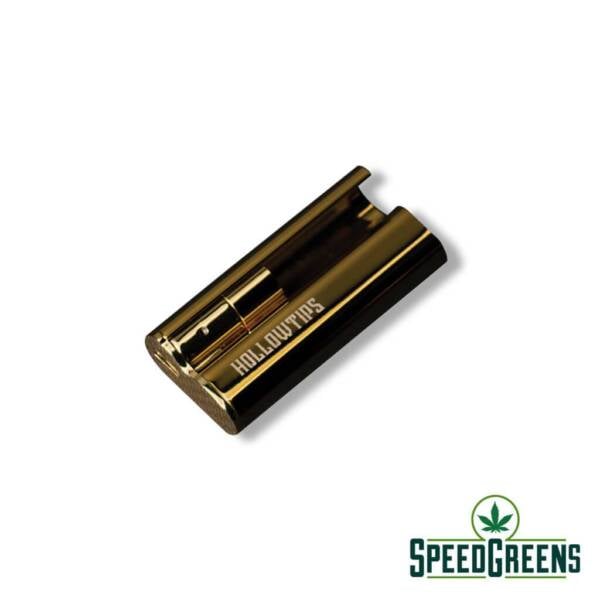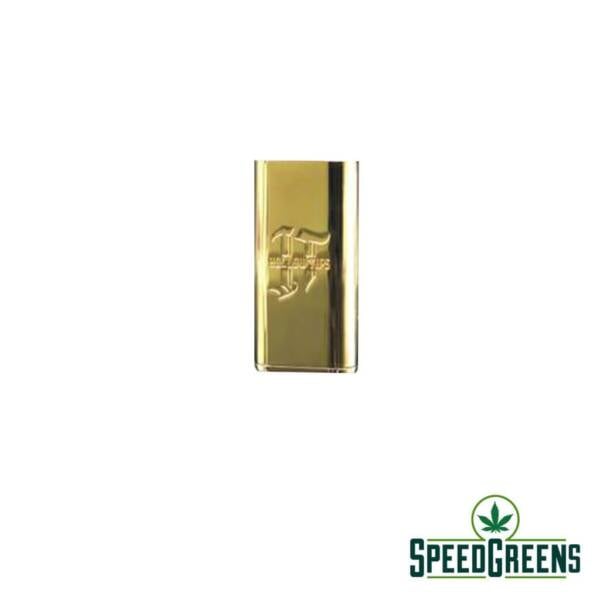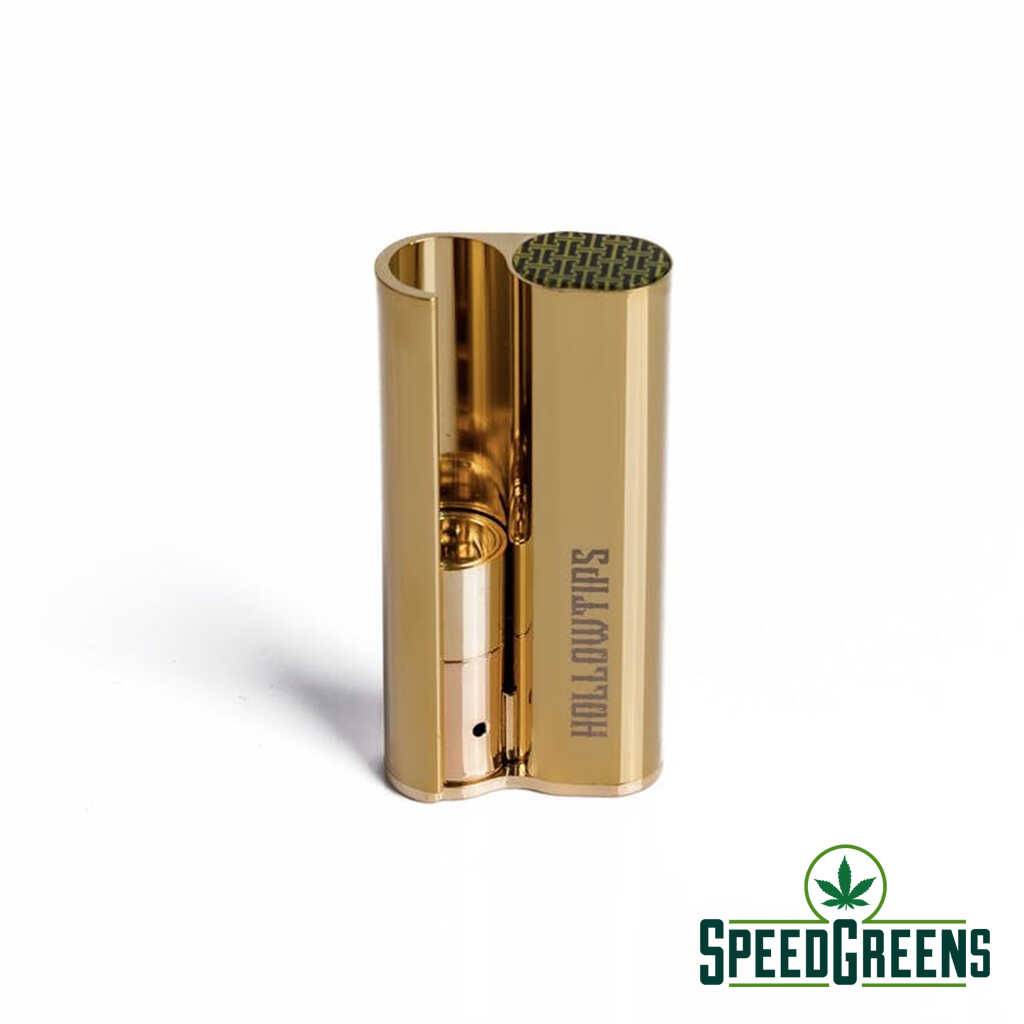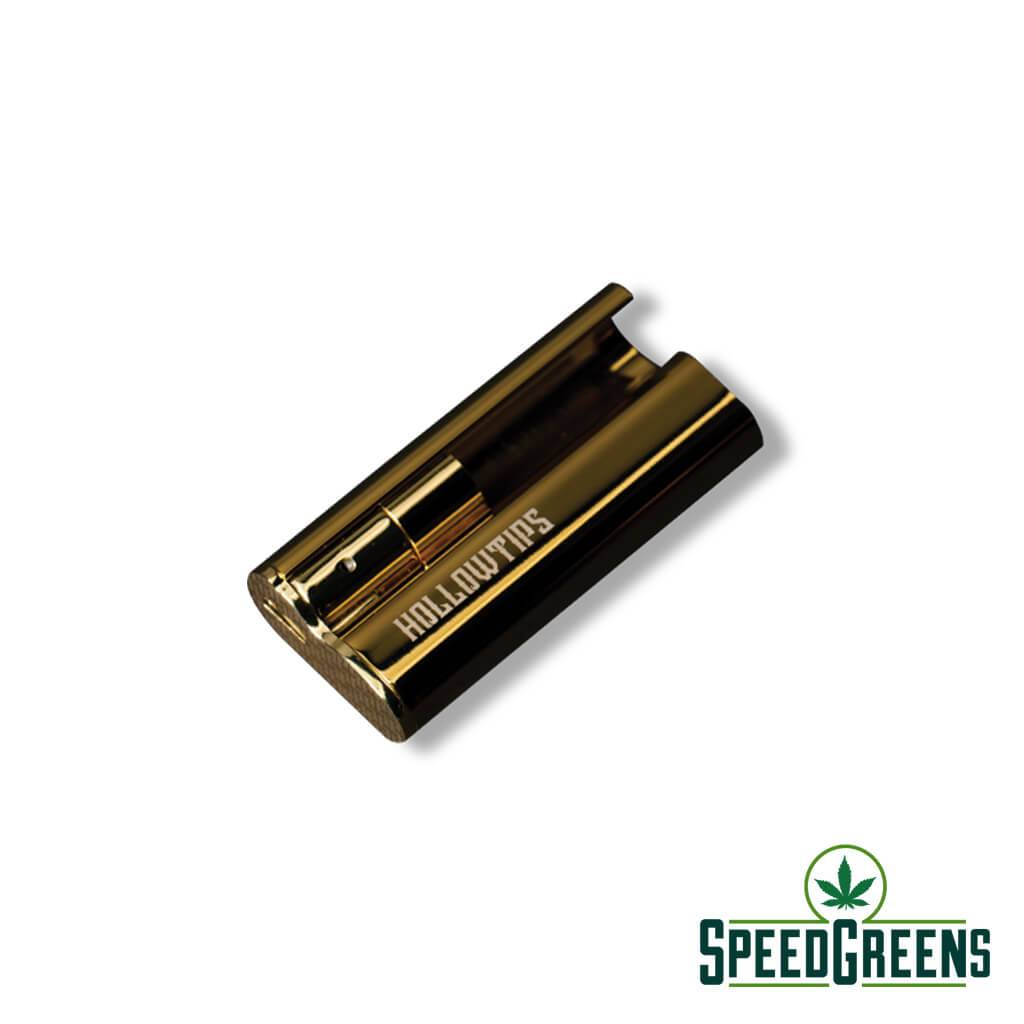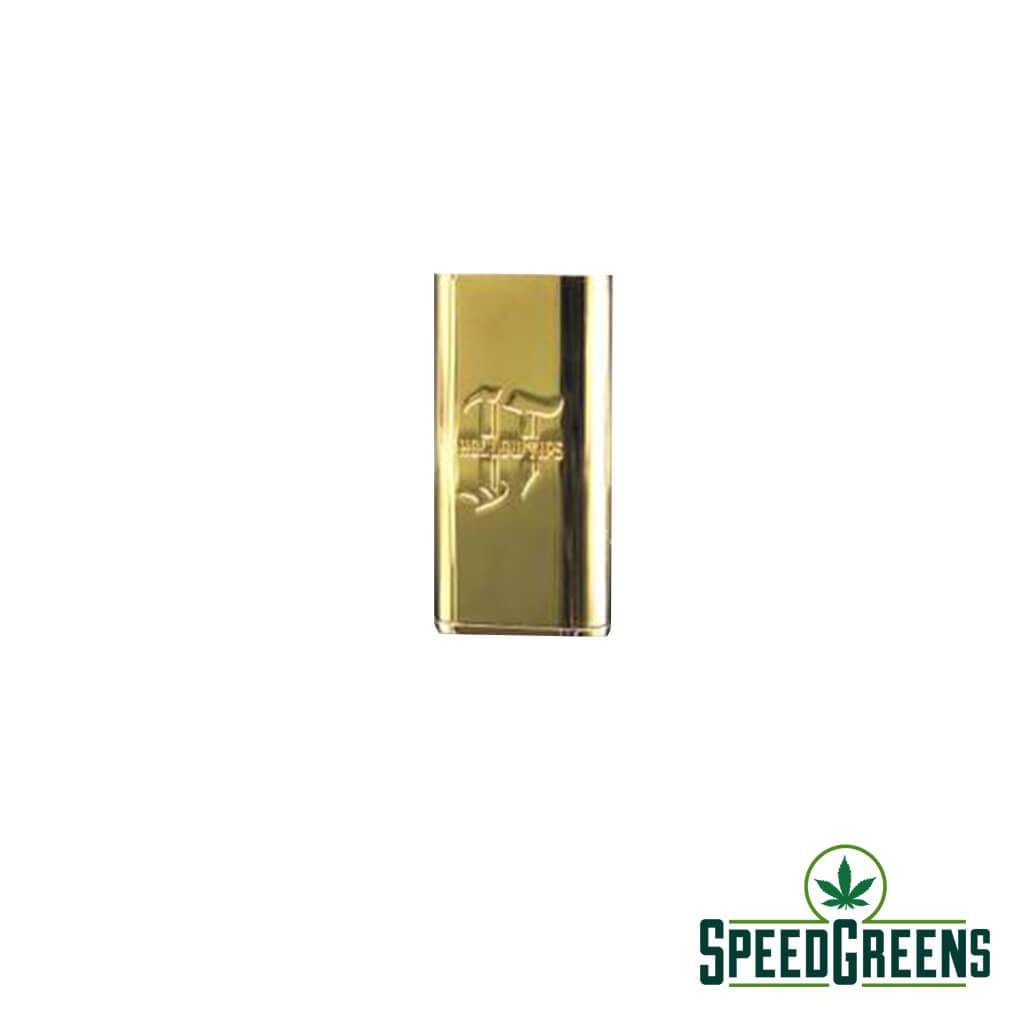 Hollowtips Mini Deuce Deuce Battery
BEST PRICE

GUARANTEED SHIPMENT

DISCREET PACKAGING
Our one-of-a-kind "Deuce Deuce" battery is housed in ZINC alloy and is covered with a 24k gold finish. A magnetic 510 thread connector comes with every unit, along with a high caliber circuit board with multiple malfunction protection. Inhale activated so no buttons need to be pushed!
Founded in 2018, Hollowtips LLC is a new innovator in the cannabis industry. The inspiration was to offer consumers a higher-quality brand of products than what they are used to on the market. The Los Angeles-based company proudly launched its line of top-shelf vape pens featuring a patent-pending air-bubble chamber, THC Clear distillate and a 24K gold finish. They also offer other premium cannabis products including flower, pre-rolled joints and edibles. Hollowtips products will be available in various licensed dispensaries throughout the state of California. For more information, please visit: https://hollowtips.com/, or follow Hollowtips on Instagram.
An innovative cart battery for you
Introducing the Hollowtips Deuce Deuce cart battery featuring a long battery life and easy to use system. Simply inhale to activate the vape. Use the battery with a Hollowtips cartridge for the best results. Speed Greens is the exclusive retailer of Hollowtips in all of Canada. We are proud to bring you the best products available.
Here's a highly innovative cart battery you can enjoy
Innovative Deuce Deuce battery is easy to use and offers quality components
Our one-of-a-kind "Deuce Deuce" cart battery is made of ZINC alloy and finished in 24k gold. Every device has a magnetic 510 thread connector as well as a high-quality circuit board with numerous malfunction safeguards. There are no buttons to push because it is triggered by inhalation! This is the best weed vaporizer especially if you want something that's efficient and made to last.
Cart battery with an easy to use system
Thanks to this cart battery that's long-lasting and more convenient to use
This mini deuce battery is best used with the potent Hollowtips cartridge which features a patent-pending air-bubble chamber, and a 24K gold finish. With a quality design, you'll experience the best hits and highs without any stress or hard access. This is a great step especially for beginners who are still trying out a THC distillate with a cart battery for the first time.
The Mini Deuce Cart Battery speaks for itself
Made with high-quality Zinc Alloy and other excellent materials
This battery is made of high-quality ZINC Alloy with a built-in 510 thread magnetic connector. This is a great product for stealthy breathing which you can easily see through a LED indicator. It has a cart battery capacity of 380 mAh with a Micro-USB that is rechargeable for a better user experience. You won't stress over not having the right usage, thanks to an innovative system that comes from this best weed vaporizer.