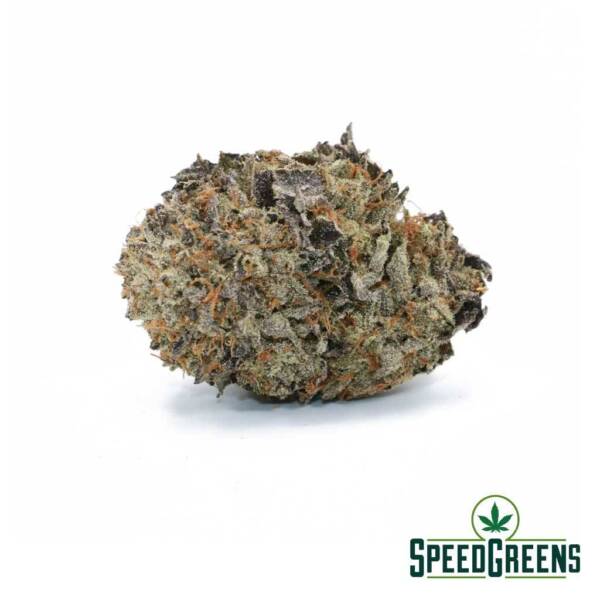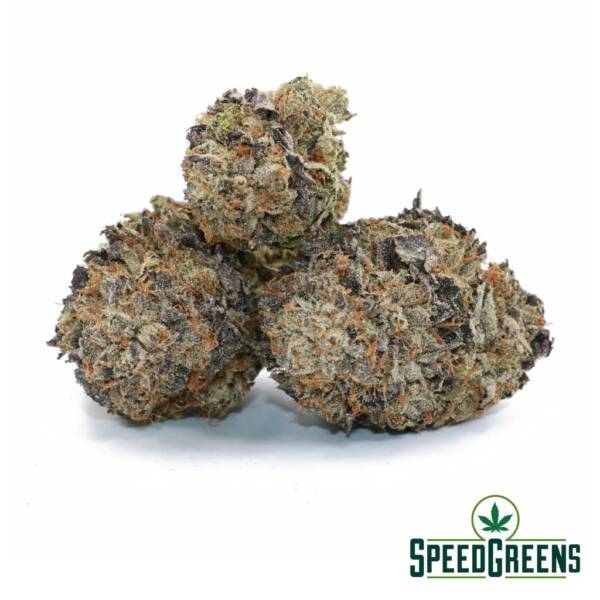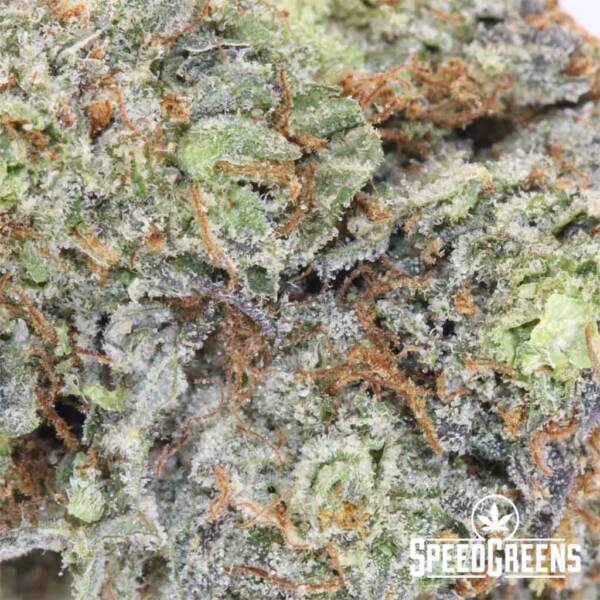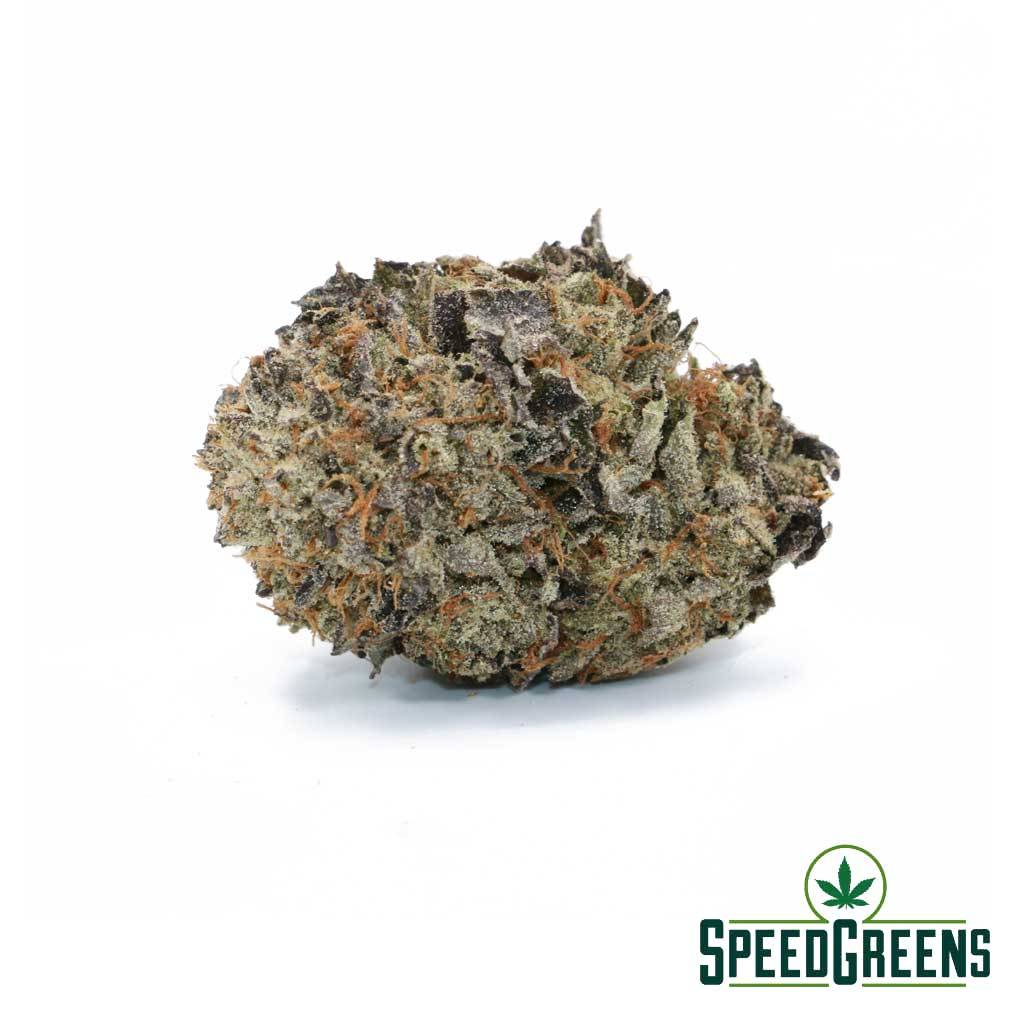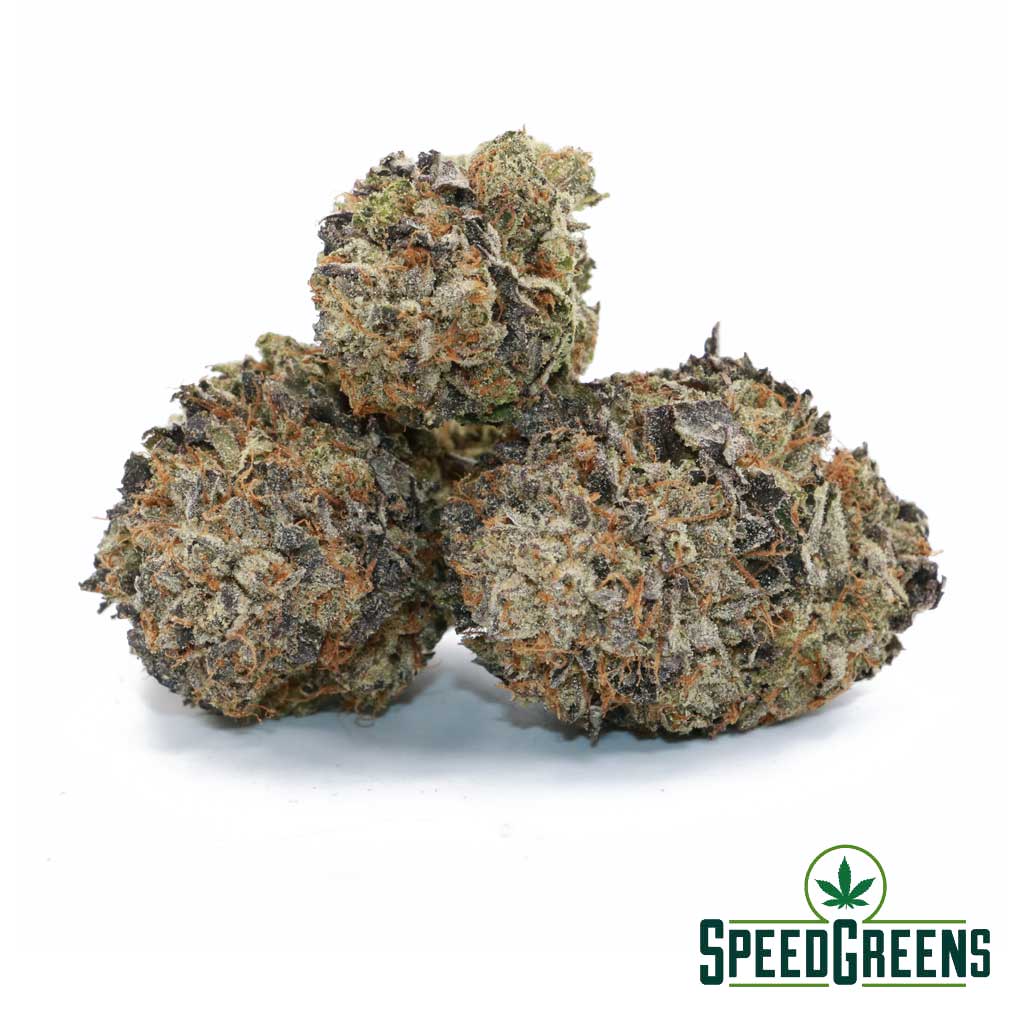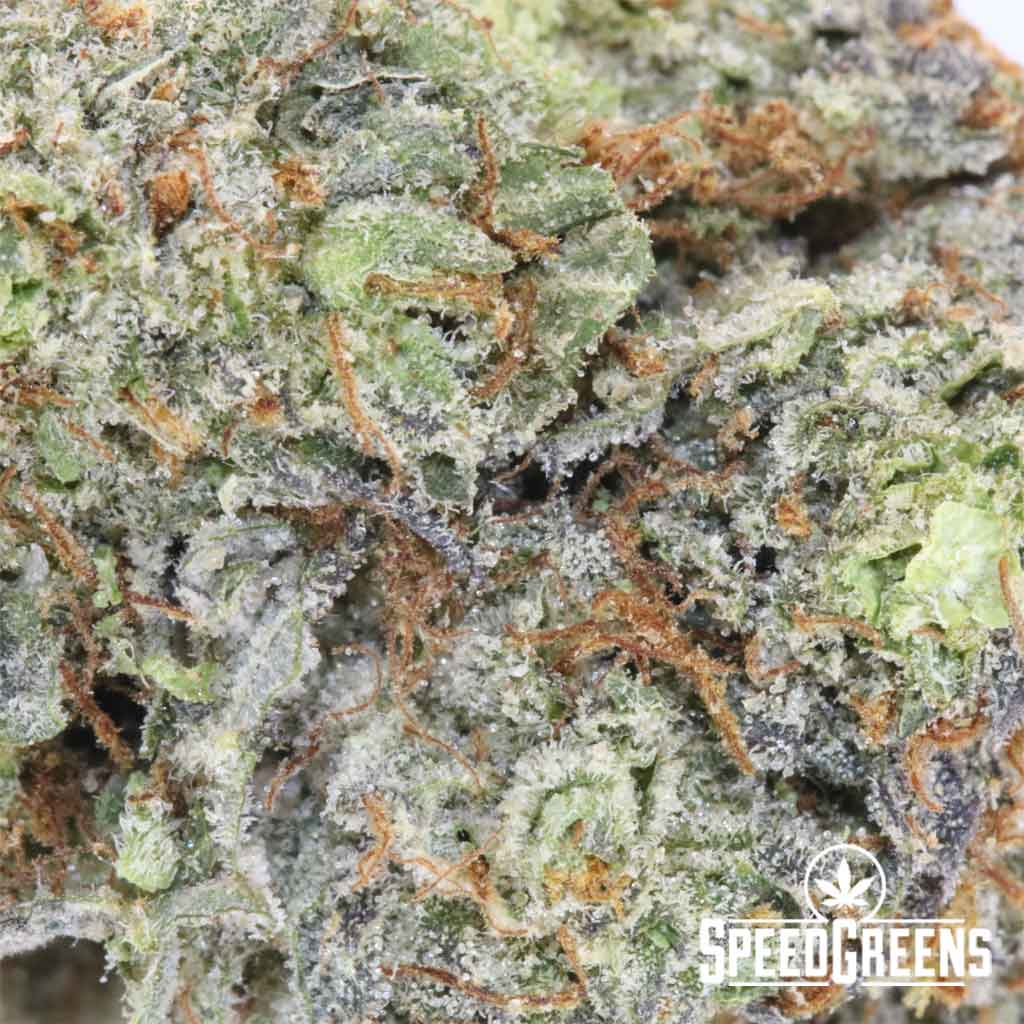 BEST PRICE

GUARANTEED SHIPMENT

DISCREET PACKAGING
Yoda OG Kush, also known simply as "Yoda OG" to most of the cannabis community, is an indica dominant hybrid (85% indica/15% sativa) strain that is a potent phenotype of the infamous OG Kush strain. This dank bud boasts a moderately high THC level that ranges from 15-24% on average and a myriad of potent indica and sativa effects. Yoda OG Kush has a taste of earthy woody pine with a hint of lemon and an aroma akin to lemon pledge cleaner. These nugs have long leafy grape-shaped light minty green nugs with thin orange hairs and chunky white trichomes. Users describe the Yoda OG Kush high as one that is builds slowly before reaching an insanely potent peak. This indica strain has a slowly building body high that peaks and leaves you completely lethargic and utterly couch-locked. You'll be melted into your seat and completely relaxed and at ease. This high almost always ends in a deep and powerful pain-free sleep upon continuation of the high. Due to these potent effects, Yoda OG Kush is said to be an ideal strain for treating patients suffering from conditions such as chronic stress or anxiety, chronic pain due to injury or illness, mild to moderate cases of depression, and insomnia.
Description
Refer a friend
Reviews (26)
Experience the force of the Yoda OG strain
If you're looking for a citrusy and vanilla-tasting strain, the Yoda OG strain is just the thing you need. Prepare for quite the couchlock as it forces its powers onto your body. It has plenty of benefits of effects to soothe your worst problems. If you're looking for cannabis Indica strains, Speed Greens has got your back!
The Yoda OG strain leaves you wanting more
This strain helps you combat your stubborn symptoms and conditions
The Yoda OG strain AAA helps prepare your body to tackle those stubborn aches and pains. You'll find that it's beneficial on both physical and psychological conditions and works, whether temporary or chronic. Yoda OG is the perfect choice for treating anxiety, appetite loss, depression, insomnia, nausea, stress, inflammation, muscle spasms, cramps, headaches, and migraines. Let your body experience the fascinating features of this indica strain. If you're feeling overwhelmed with the stress of the day, light Yoda OG up for quick relief.
You'll love the effects of the Yoda OG strain
Use it when you need it most, no matter the place or situation
If you're looking for a wide range of effects, the Yoda OG strain is what you need. Its indica profile and moderate THC concentration help provide you with the body sedating properties you've always been looking for. At the start of the high, you will feel a calming, cerebral feeling that develops into a full, euphoric experience. As the high continues, you will feel sleepy and relaxed. Your body might find moments of sleepiness as it sinks into whatever your body is lying on. If you haven't passed out from Yoda OG's effects, you'll experience a wave of hunger wash over you – the munchies are no joke!
Learn more about the Yoda OG strain
The force is strong with this indica strain; get yours today!
The Yoda OG strain is an indica dominant hybrid descendant of the infamous OG Kush strain with an 80:20 indica to sativa ratio. One notable feature is that it is a slow-onset creeper strain. Its effects take quite a while to hit, but when it does, beware! This bud has the classic sour, citrusy pine flavour with earthy undertones. Like its flavour, the aromas are just the same. Try this bud with friends or when you want to wind down for the time being. The high THC average concentration of 19-22% will prove beneficial for all. If you're looking for a wide selection of cannabis indica strains, you'll want to grab it at Speed Greens!
We Value Friendship, and It Starts with Sharing
Are you looking to provide your friends with the same benefits you enjoy?
Look no further! It only requires a simple step-by-step process that takes less than 5 minutes! You earn points that you can use in the shop, and they can benefit from the fantastic selection we provide. It's a win-win situation, so don't hesitate.
Go to "My Account" at the top of the page. If you haven't created an account, we highly suggest it! You can find the referral link section below your profile.

Input a page URL which you want to refer and click "Generate Referral Link."

It will generate a link according to the date of your request. You can also click the social links for Facebook, Twitter, or Whatsapp to create a link to those applications.
Copy the URL (or click on the "Copy Link" box beside the link) and share the link with family, friends, and loved ones!

When your friends and loved ones click the link, you will be awarded 625 Speed Pass Points (after a complete purchase), which you may use towards any of our products! Because your friends are doing you a favor, they can reap more benefits as they will receive a unique coupon code worth $25. This sign-up bonus will help them with more purchases in our shop! If you have any questions or concerns, let us know, and we will be happy to help.