By purchasing this product, you can earn points based on a percentage of cart total. You will come to know the earn points information once you add the product to cart.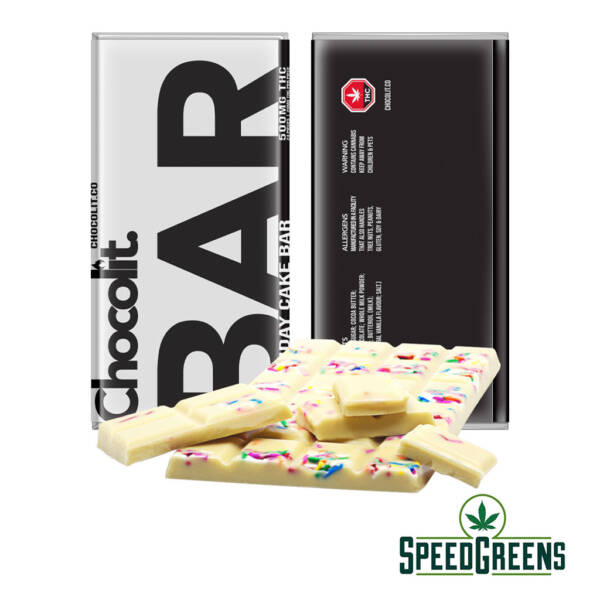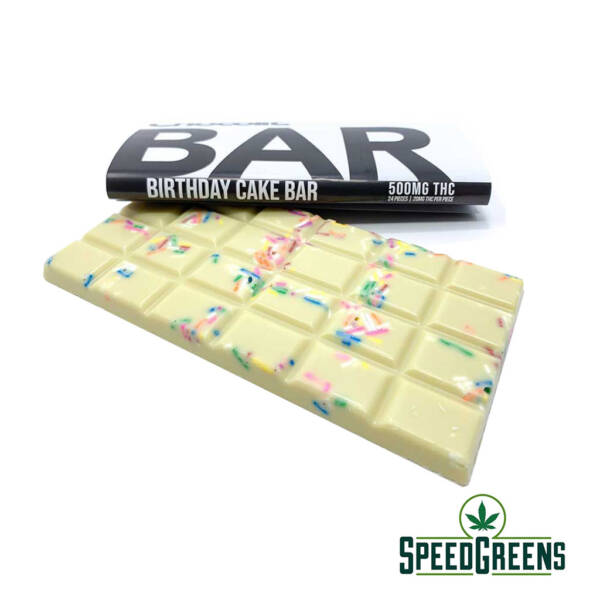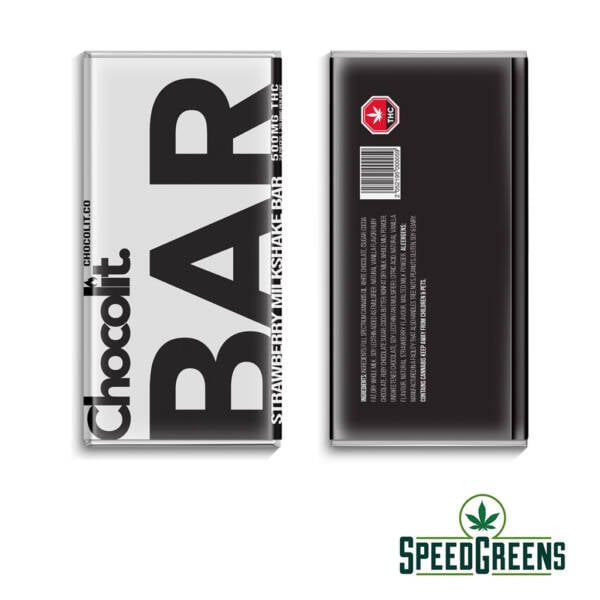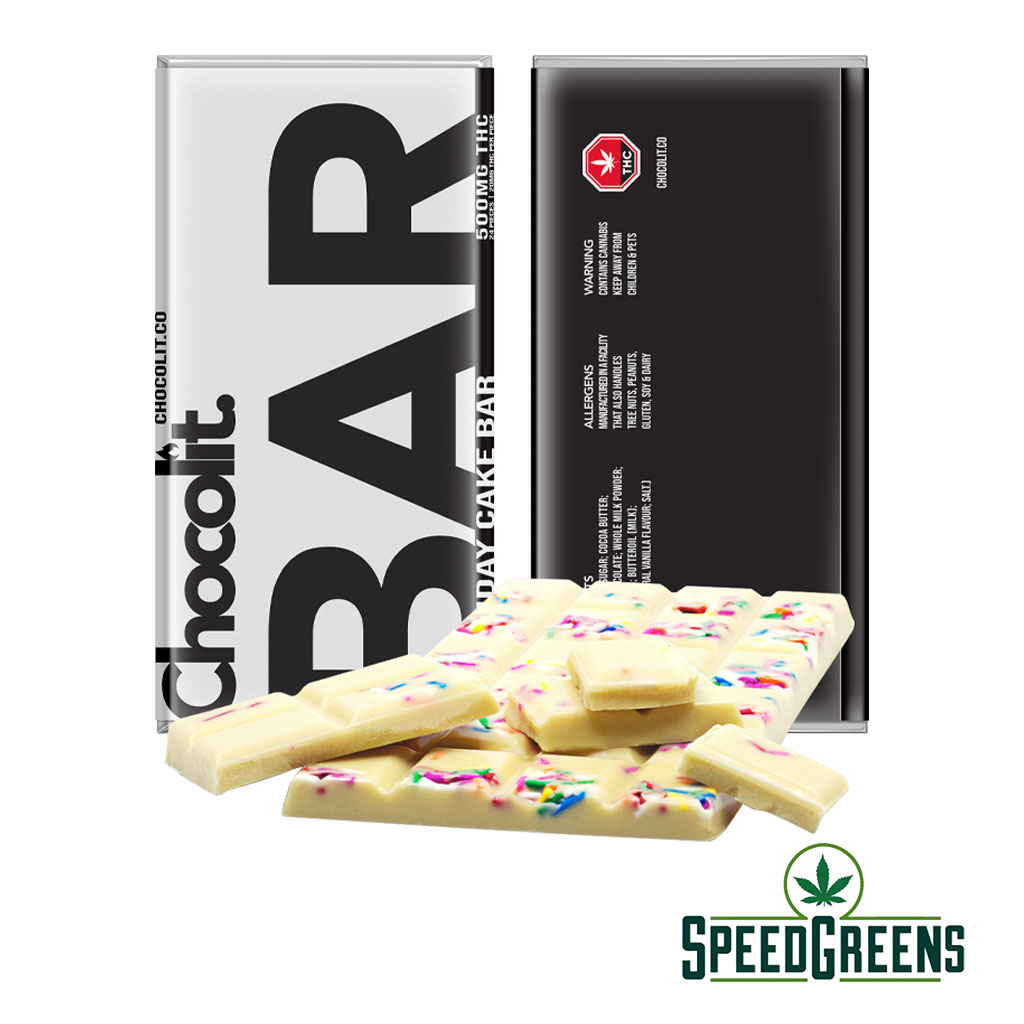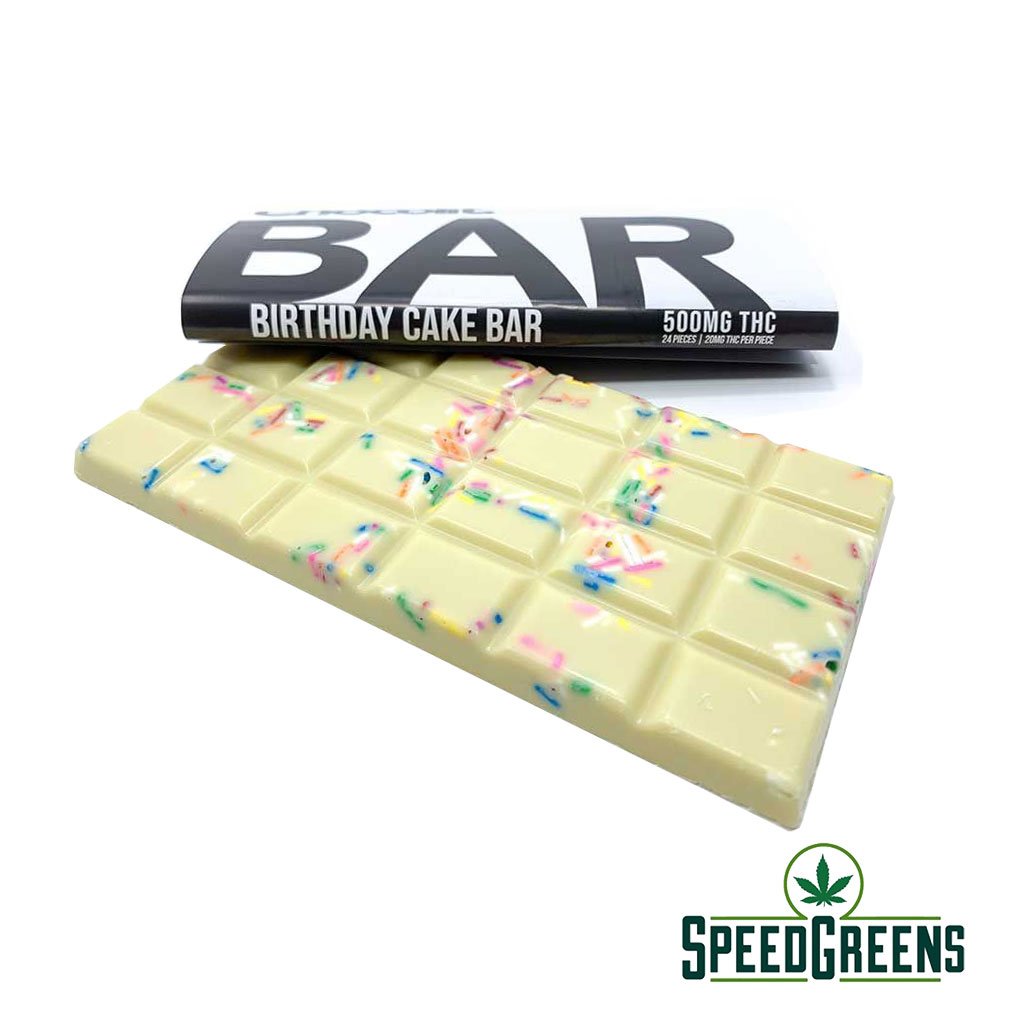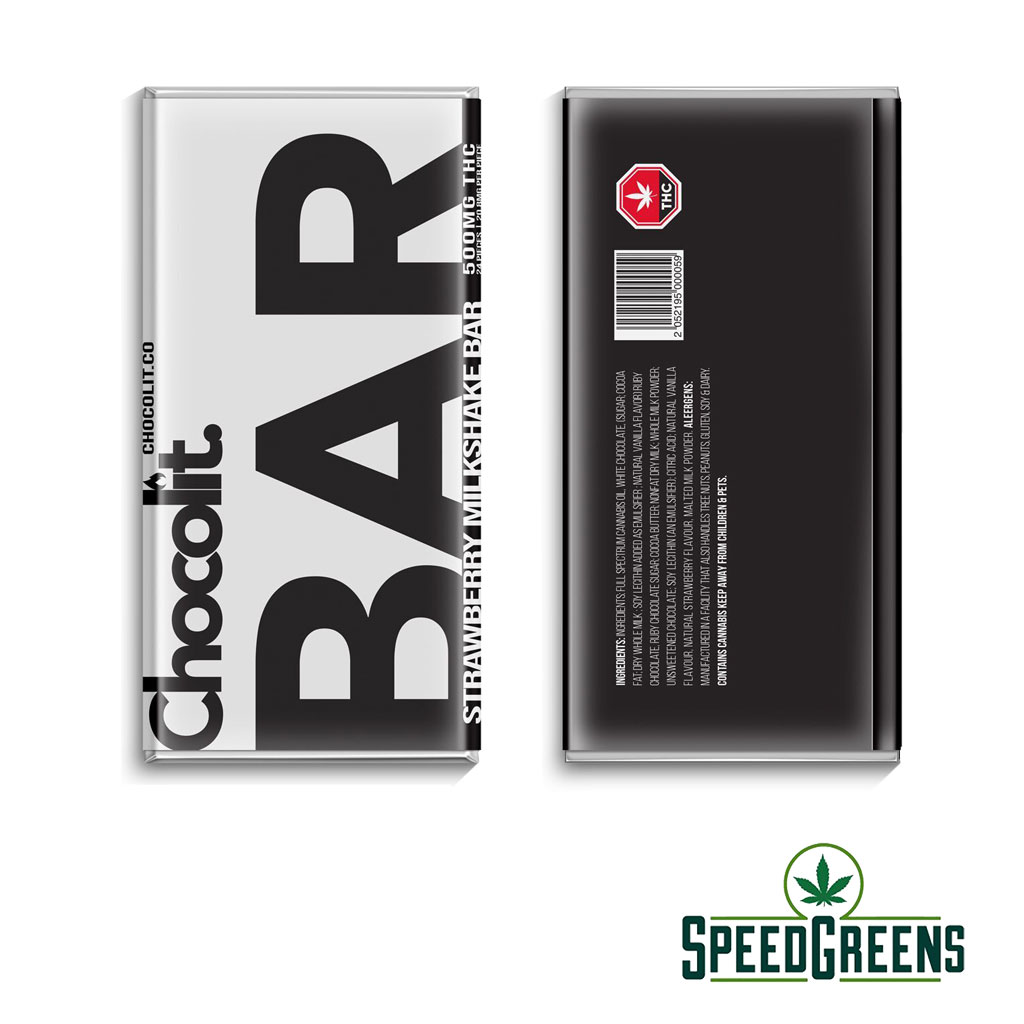 THC Bars Chocolit Milk | Birthday Cake (500mg THC)
BEST PRICE

GUARANTEED SHIPMENT

DISCREET PACKAGING
We are hyped to offer the most lit! Line of Chocolit Edibles in Canada". Bringing Cannabis Consumers the most popular flavours in confection to the Worlds best Cannabis. With Chocolit it's black and white! There is no grey area or guessing with our edibles, Our edibles are "Truly" true dose. Made with lab tested – full spectrum cannabis oils & the finest quality chocolate. We use High-quality ingredients for a higher quality high
Go ahead and treat yourself with Chocolit THC Bars!
Introducing our exceptional Chocolit bars that surpass expectations! Experience the powerful impact of our 500MG THC true dose Chocolit bars. Crafted with utmost care, using premium chocolate, top-notch ingredients, and rigorously tested full spectrum oils.
A bite of this THC chocolate is like throwing a party for your senses
Enjoy the benefits of THC in chocolate form
These bars offer a special and fun way to relax by fusing the euphoric benefits of THC with the delightful pleasure of indulging in chocolate. These bars' meticulously calculated THC concentrations guarantee a constant and controlled dosage for a pleasurable and secure session. Additionally, the superior quality and efficacy of these bars are guaranteed by the premium components utilised in their manufacture and extensive lab testing. THC-infused chocolate bars offer a delectable and practical answer, whether you're looking for stress relief, pain treatment, or just want to improve your mood. With our fine collection of THC-infused chocolate bars, you can delight while also receiving medicinal advantages.
Get ready to party with this thc chocolate bar
Chocoholics rejoice because this product was made just for you
These bars offer a distinctive means of relaxation and enjoyment by fusing the euphoric effects of THC with the delicious enticement of chocolate. THC-infused chocolate bars provide a tasty and effective option, whether you're looking for stress reduction, pain treatment, or mood enhancement. With our finest selection of THC-infused chocolate bars, enjoy in the harmonious mix of sweet pleasure and health benefits.
Add this thc bar to your list of favorite edibles
Give in to your late night cravings with Chocolit
500mg THC per bar
BIRTHDAY CAKE BAR – White Chocolate, (Sugar; Cocoa fat; Dry whole milk ; Soy
lecithin added as emulsifier ; Natural vanilla flavour) Rainbow sprinkles & Birthday
cake flavour
ALEERGENS: Manufactured in a facility that also handles tree nuts, peanuts,
gluten, soy & dairy.
SUGGESTED DOSAGE / DIRECTIONS
Allow 1- 2 hours to feel the full effect. – Keep out of reach of children.