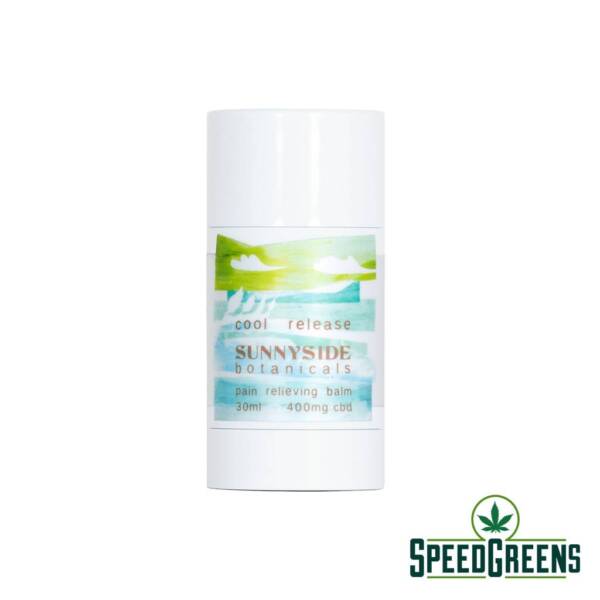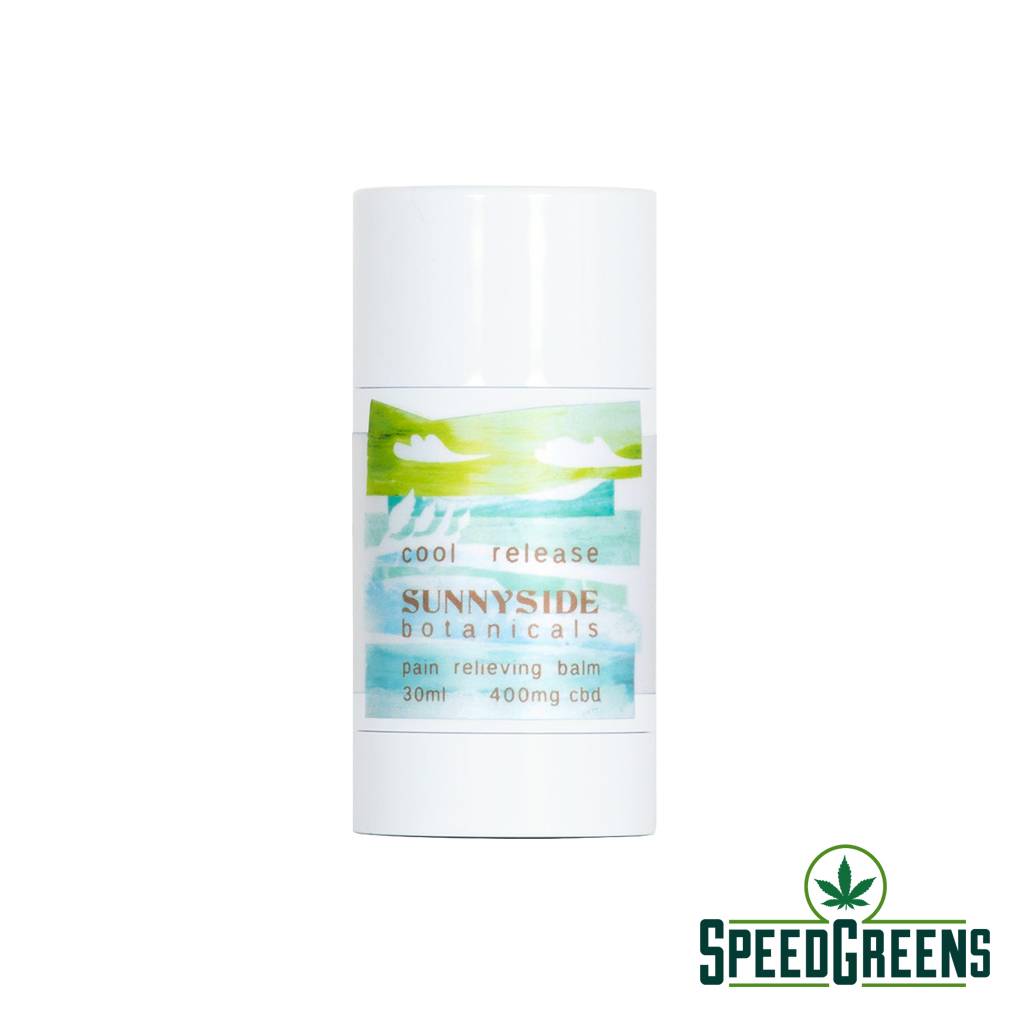 Sunnyside Botanicals Cool Release CBD for Pain – Relieving Balm (400mg)
BEST PRICE

GUARANTEED SHIPMENT

DISCREET PACKAGING
Muscle Relief is here! Featuring 400mg of our PURE CBD isolate per ounce of balm, Cooling Menthol, and our in-house infused Arnica-Oil to provide the RELIEF you need to enjoy the Sunnyside of Life. No matter the aliment, whether it is aching muscles or chest congestion, this balm will become your go to for self-care. Time to show your body some extra love for all that it does for you!
Instructions: Spread liberally over stiff, tender, or sore muscles and joints then massage into skin. Avoid Contact with eyes
Ingredients: Arnica Oil, Bees Wax, Shea Butter*, Hemp Seed Oil*, Cocoa Butter*, Menthol, Essential Oil Blend**, Hemp-Extracted-CBD Isolate.
*= Organic Ingredients , **Includes Essential Oils from Young Living Canada. 
THC FREE
Receive in-stock notifications for this.
Experience the relief of CBD for pain!
The relief you've been looking for is here. Using CBD oil for a short period of time can lower the amount of muscle spasms a person experiences. This balm will become your go-to for self-care, regardless of the ailment, whether it's hurting muscles or chest congestion. It's time to express your gratitude to your body for all that it does for you!
An excellent balm that contains CBD for pain!
If you've been struggling with constant, chronic pain, use this balm for your worries!
CBD balms may be effective for specific skin issues in addition to aiding with physical discomfort. Topical CBD products, according to the American Academy of Dermatology, have the ability to reduce inflammation, which can lead to acne, eczema, and psoriasis. CBD muscle balm and CBD muscle rub have been found to be among the most effective therapies. These are topical ointments that usually contain CBD-rich hemp extract, a strong natural substance. This extract relieves pain by addressing it locally.
Spread CBD for pain with the balm's rich texture
The Sunnyside CBD pain relieving balm gives you a sense of rich texture
This balm is a firm, thick, and waxy-textured topical ointment. It can be used on a variety of bodily parts. A CBD muscle rub or CBD muscle balm is the same thing. In contrast to CBD lotions and creams, which tend to use water, both CBD balm and CBD salves employ the same CBD fatty oil and waxes as the major ingredient. Because oily chemicals blend well with our 'sebum,' our skin prefers to absorb them.
It would help if you started getting CBD for pain
CBD used for muscle pain balms are great for a variety of uses
CBD stands for cannabidiol, a chemical discovered in the cannabis plant that has anti-inflammatory properties. It's now included in a wide range of products to aid in the treatment of a number of physical ailments. CBD can be consumed in a variety of forms, including pills, capsules, candies, and drops, but it is most typically applied topically as a CBD muscle rub or CBD muscle balm. Get CBD for back pain from Speed Greens today!