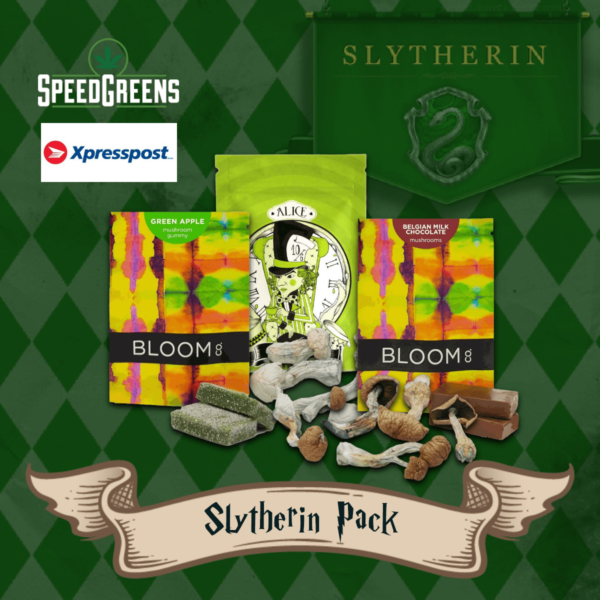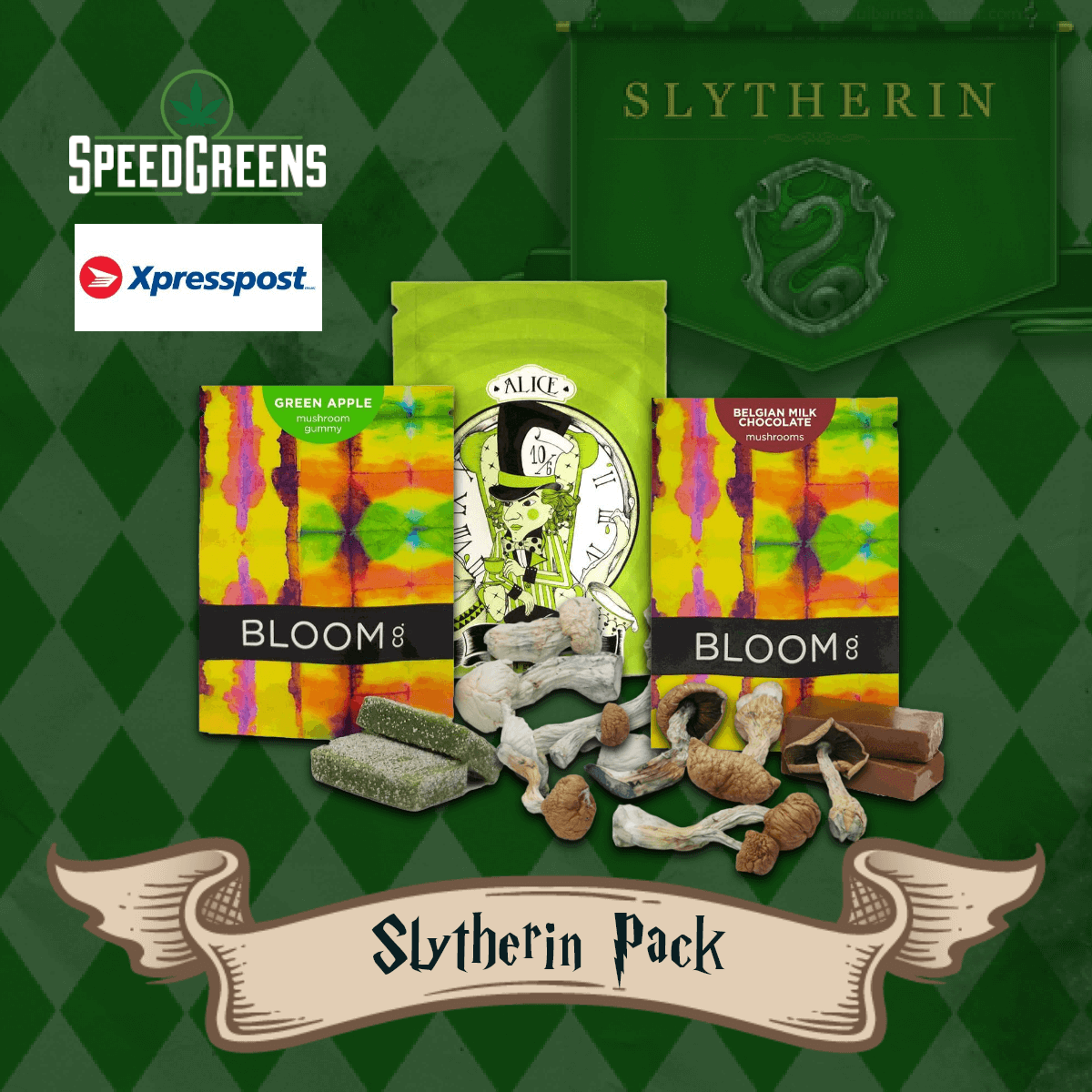 Slytherin House – Mushroom Bundle Pack
BEST PRICE

GUARANTEED SHIPMENT

DISCREET PACKAGING
This fall, journey back into the wizarding world of Hogwarts. School is back in session and it's time to get yourself sorted into your house – but fret not, we've put together some packs for you to help you survive the new semester!
What's Included:
3.5g Mushroom
3.5g AAAA Mushroom
Bloom 3000mg x2
Alice 1g x1
Xpress Post
(items will be chosen based on availability)
Receive in-stock notifications for this.
House Slytherin is ambitious and cunning, much like this mushroom bundle pack
For the ambitious and resourceful, Slytherin's bundle offers deals that will help you rise to the top while saving big. Ambitious and introspective, much like the students of Slytherin, is what you'll experience when consuming magic mushrooms. In the realm of natural wonders, psilocybin stands as a potent gift from Mother Nature herself, offering a myriad of benefits for those who dare to delve into its depths. Just as Slytherin house values ambition and resourcefulness, magic mushroom has its own unique properties for users looking for a unique experience.
Embrace the benefits of psilocybin with our magic mushroom bundle pack
Slytherins take a lot of pride in their house, much like how magic mushroom users take pride and swear by the magical benefits of magic mushrooms. Slytherins are known for their inquisitive minds, and psilocybin provides the key to unlocking the vast realm of introspection. It invites you to explore the depths of your consciousness, facing your inner demons and discovering hidden potentials.
Unlock the power of creativity with our magic mushroom bundle pack
Slytherin students are the most cunning out of the four, therefore revered for their creativity. For the longest time, magic mushrooms are known to make a user more creative or at least get more in tune with their creative side making it perfect for people who may be in an unproductive slump or looking for introspection.
Go on an amazing adventure with our magic mushroom bundle pack
This magic mushroom bundle pack is the perfect pack for users who would sort themselves into the Slytherin house because of their uniqueness and creativity.
What's Included:
3.5g Mushroom
3.5g AAAA Mushroom
Bloom 3000mg x2
Alice 1g x1
Xpress Post
(items will be chosen based on availability)