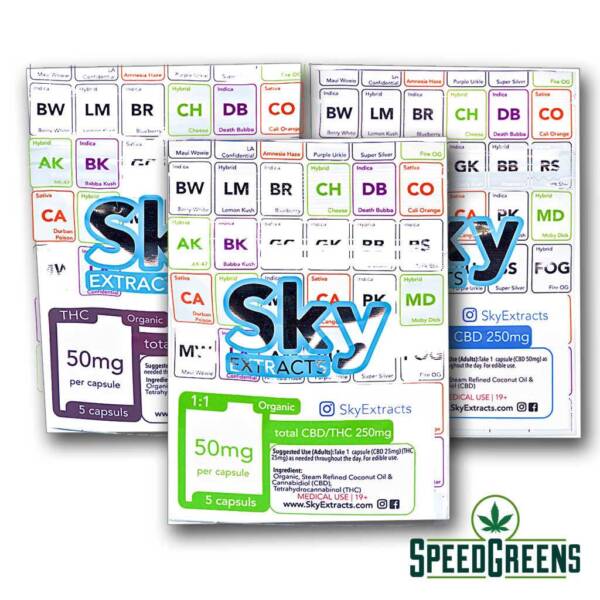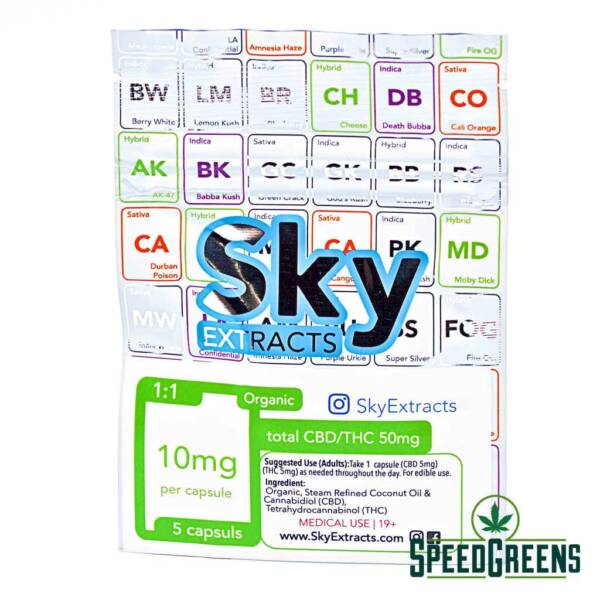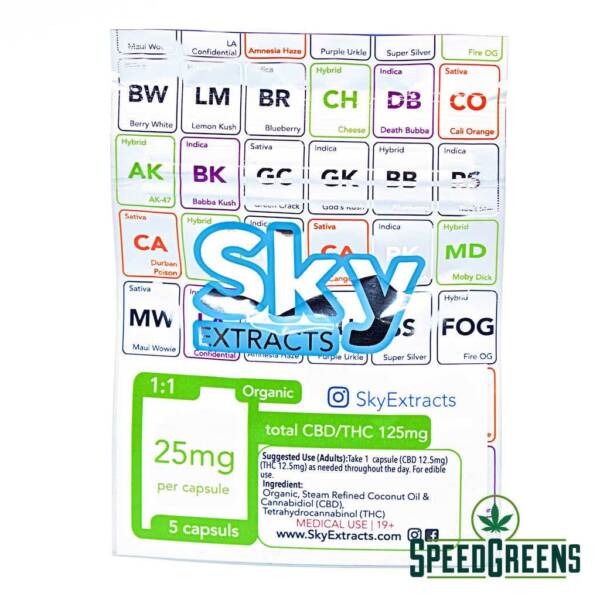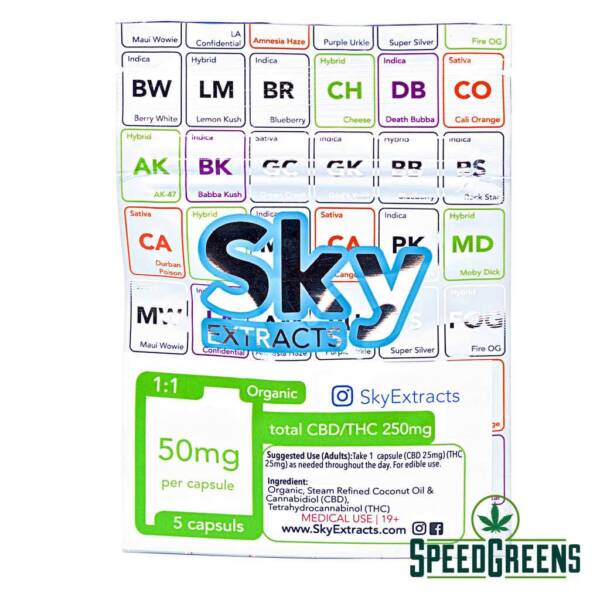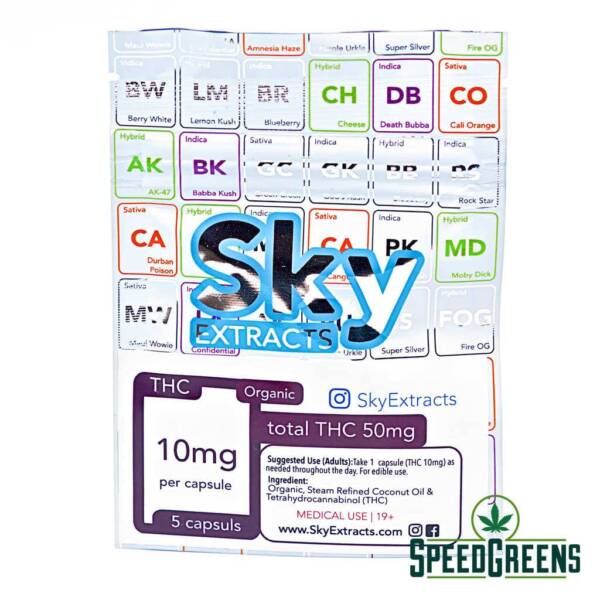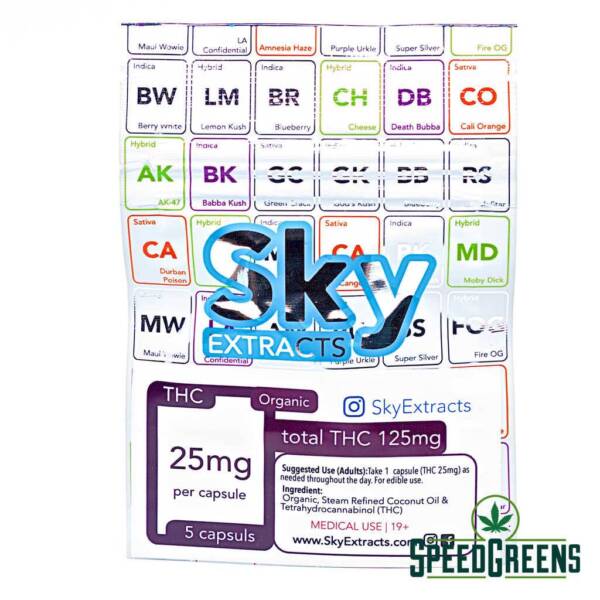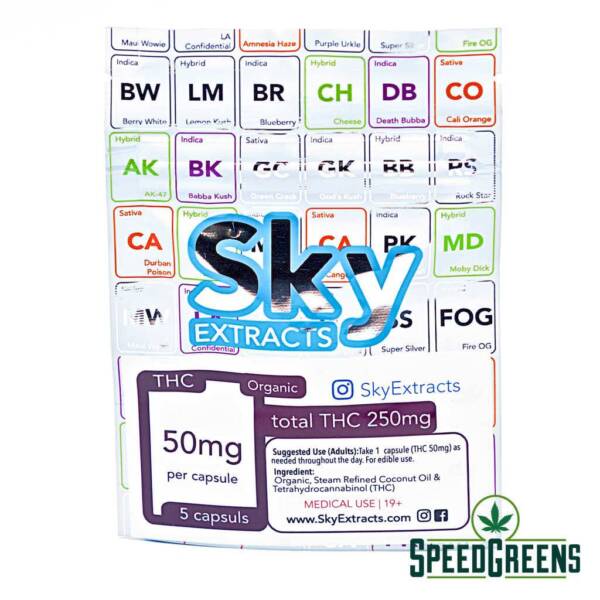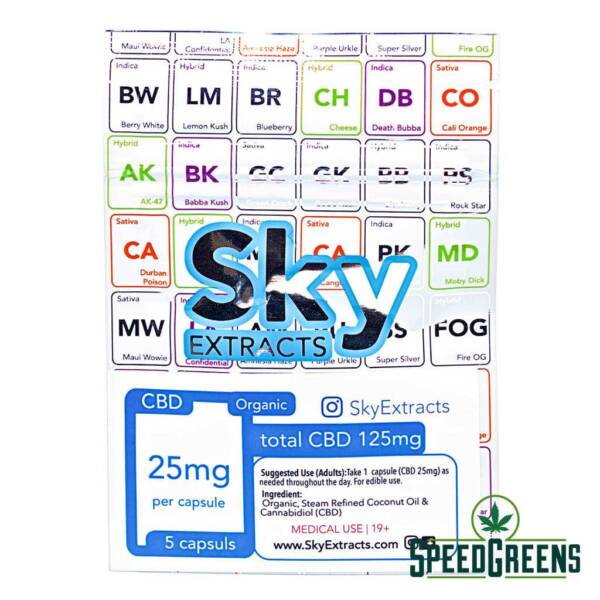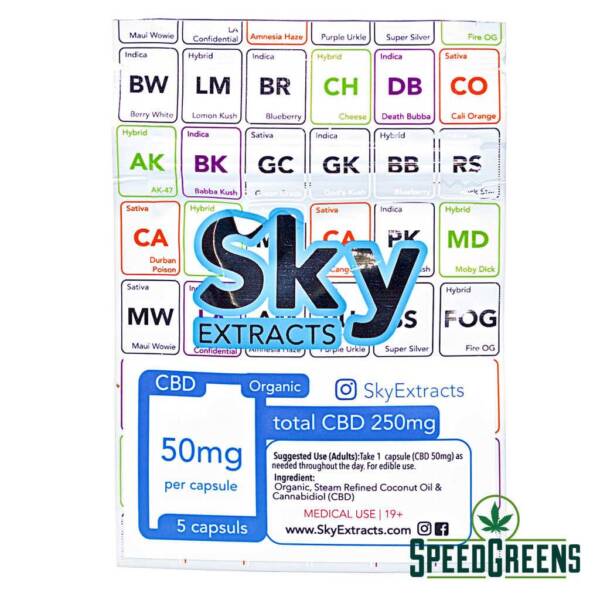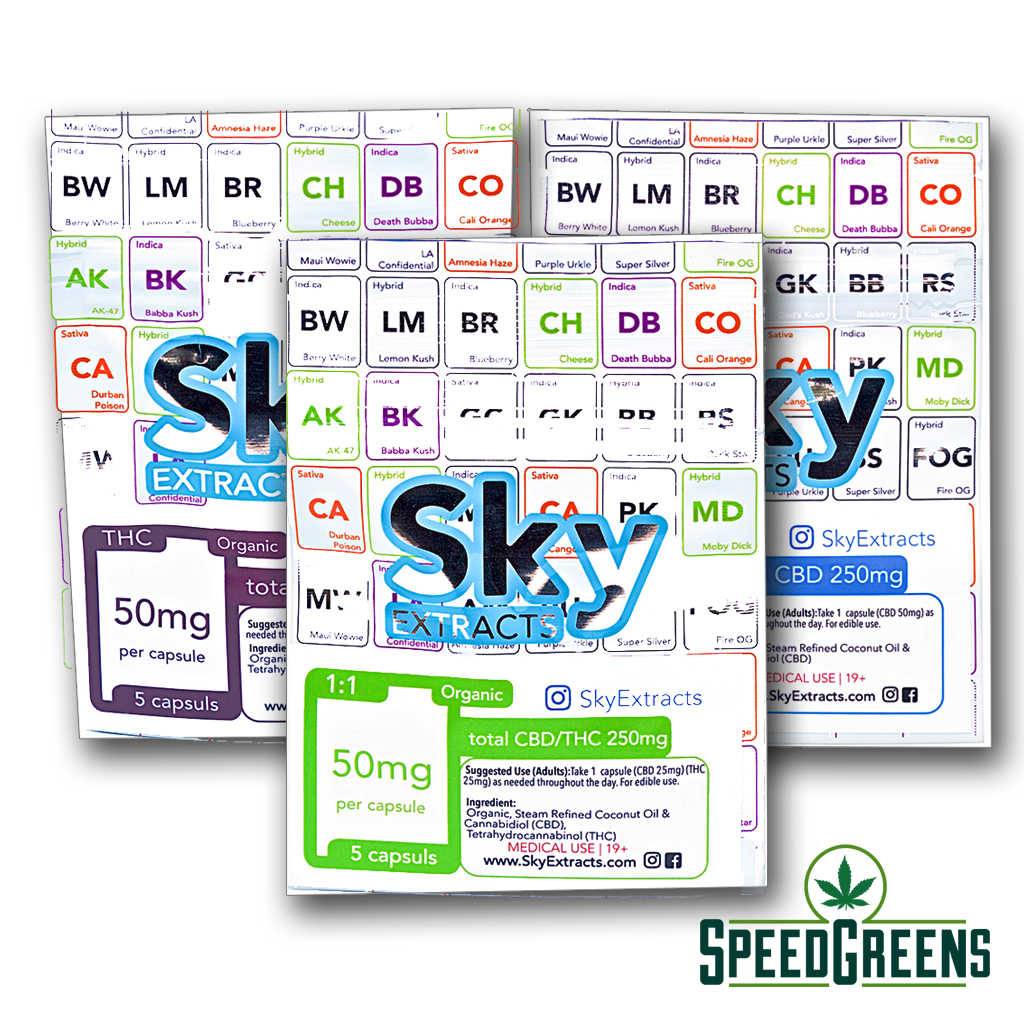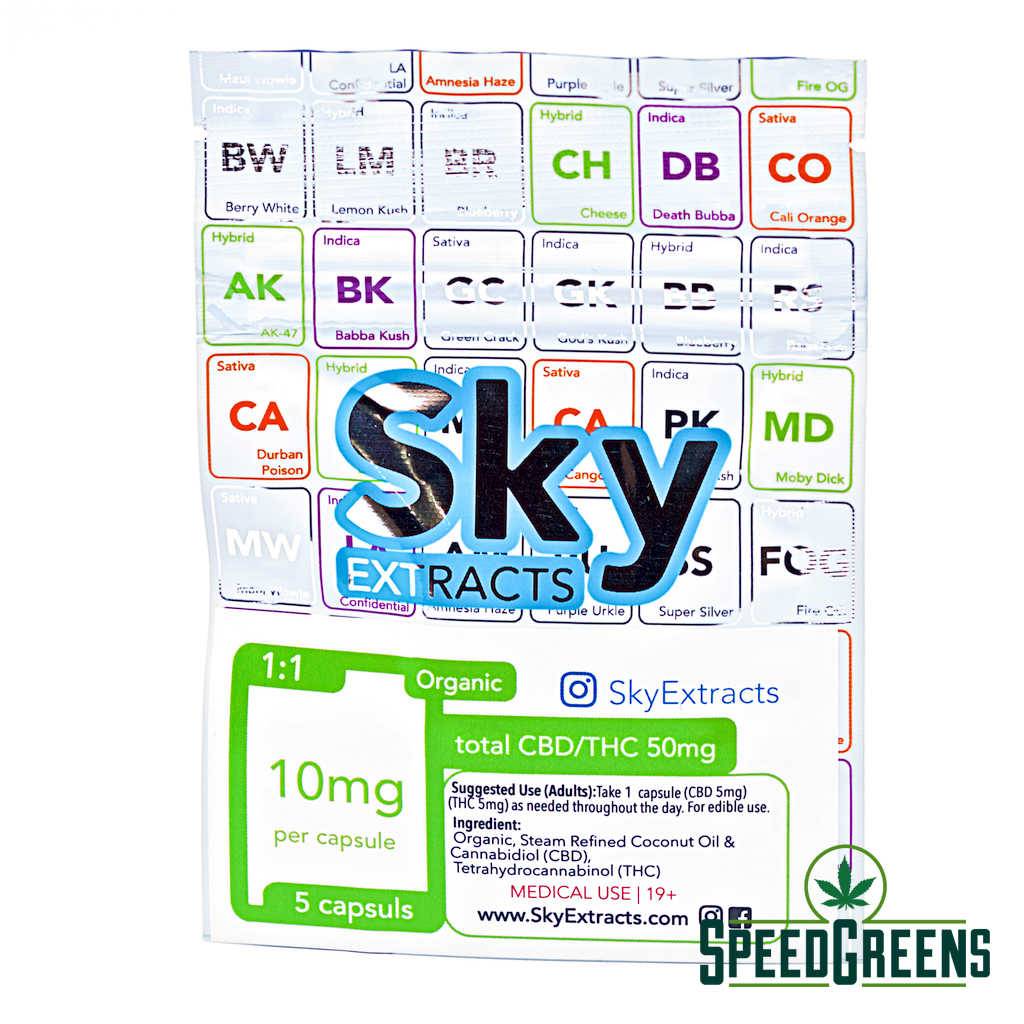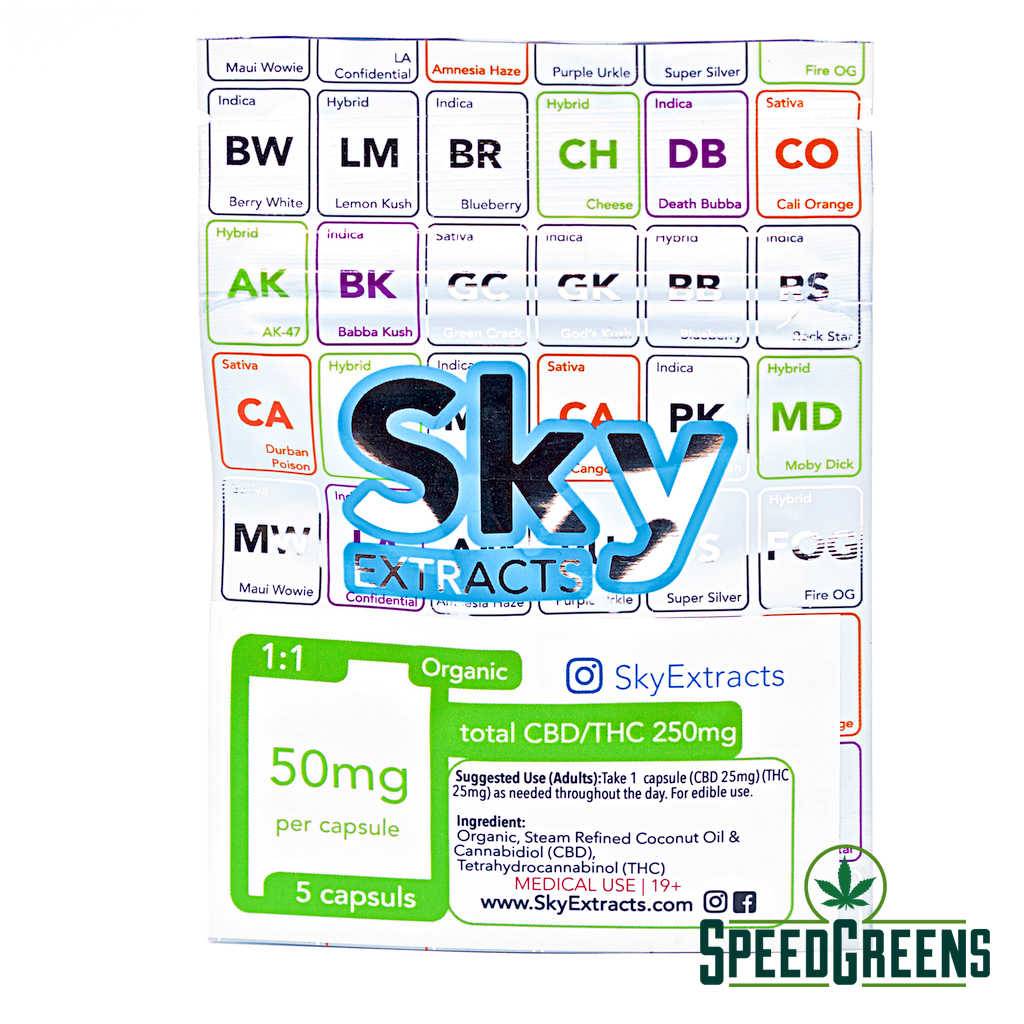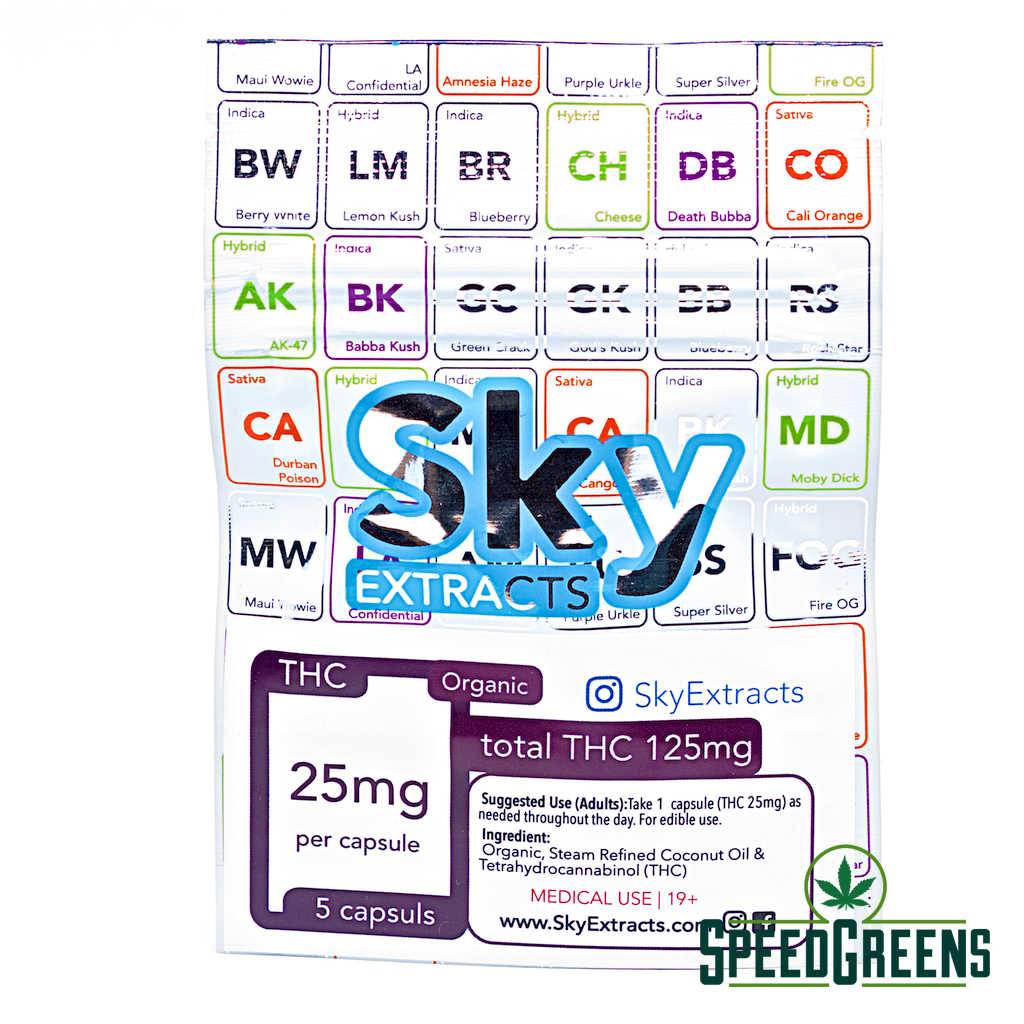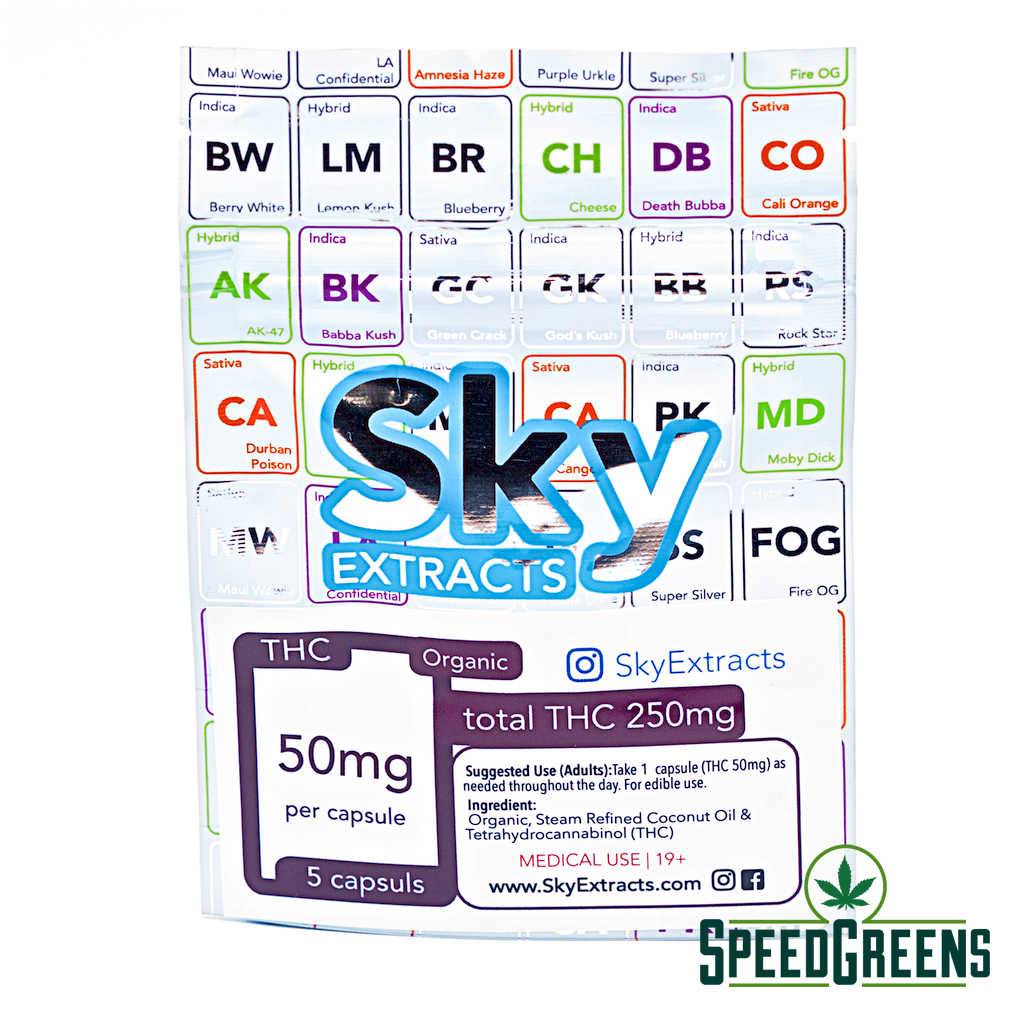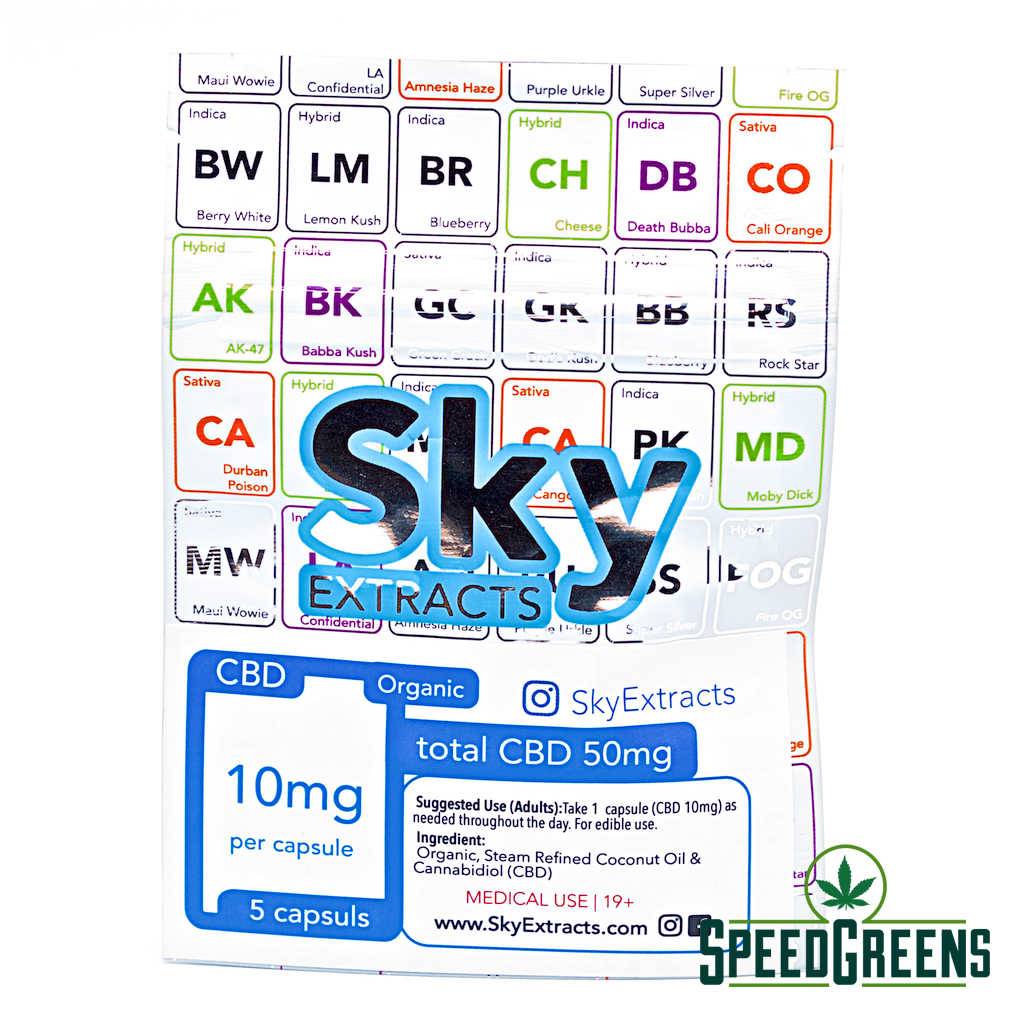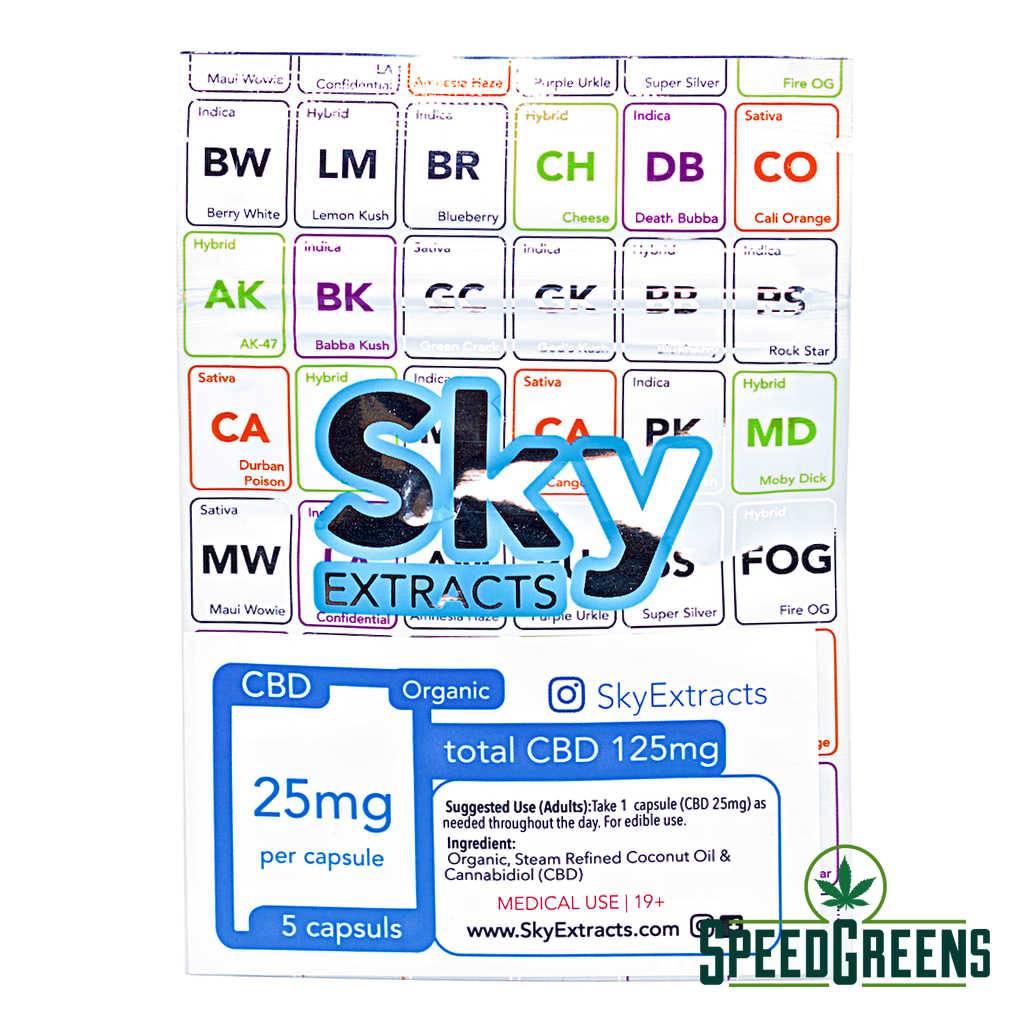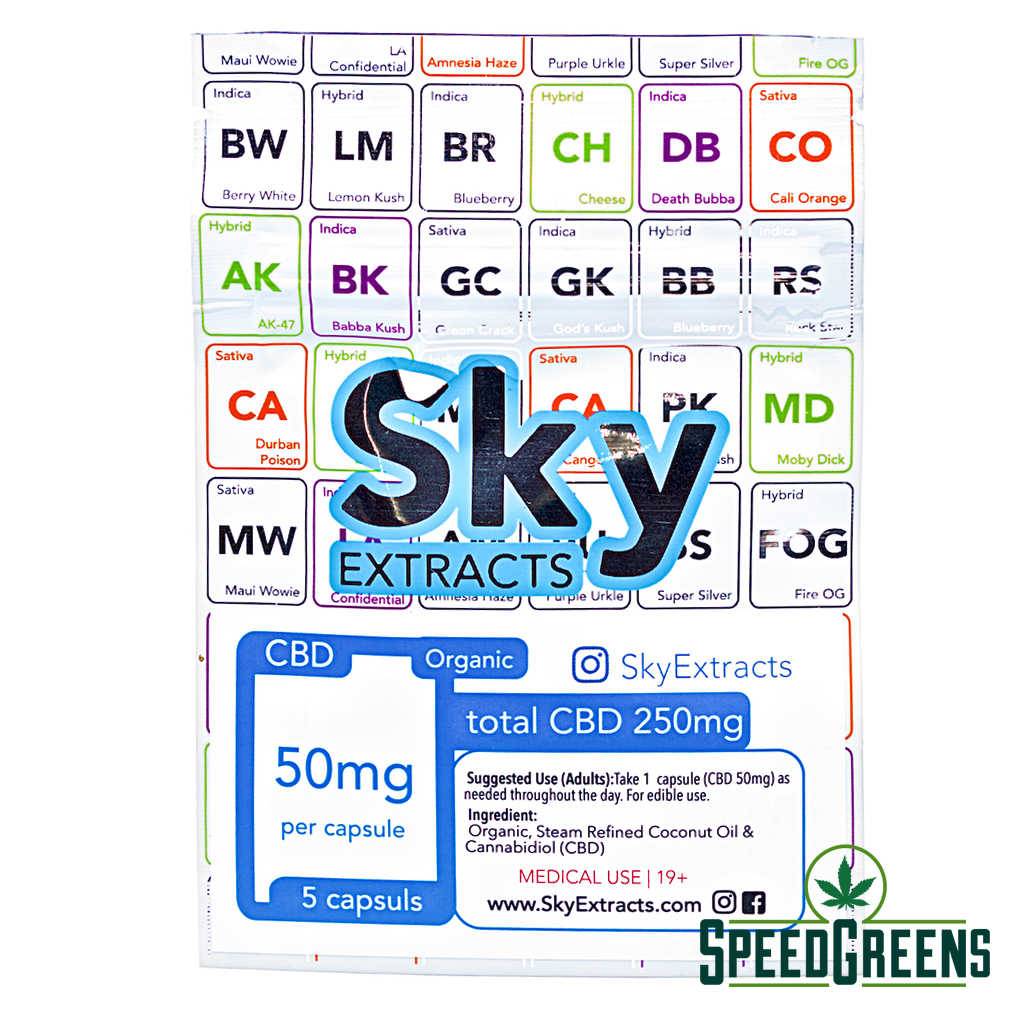 Sky Extracts Capsules THC, CBD, 1:1 (5x 10mg, 25mg, 50mg) – CBD Capsules – Buy 1 Get 1 Free
BEST PRICE

GUARANTEED SHIPMENT

DISCREET PACKAGING
CBD capsules that can get you skyrocketing!
THC and CBD capsules are a smoke-free, long-lasting option for anyone who wants the effects of cannabis in an easy-to-take form. CBD capsules are designed to be the ideal option for fast absorption, creating a highly effective capsule! What are you waiting for? Buy now at Speed Greens!
CBD capsules with a fast-acting relief like never before
Manage pain and common symptoms with a THC and CBD combo
The medicinal advantages of THC and CBD are very similar. They can provide relief from many ailments in both cases, but there is one major difference: the lack of euphoria caused by smoking marijuana (THC). When it comes to managing pain if you are looking for a long-lasting THC and CBD capsule that is also effective in reducing nausea and other symptoms should consider THC or CBD capsules. The combination of ingredients enters your system quickly so you don't have a long wait time for relief!
Psychotropic effects from THC and CBD capsules
Get rid of anxiety and depression with high quality and potent oils
CBD and THC are both psychoactive substances, but their effects on the body differ greatly. While CBD does not create a "high" like marijuana can sometimes do for people who use it recreationally or medically (depending upon how much you take), there is evidence that points out its benefits in treating pain, anxiety, depression, and disorders such as post-traumatic stress disorder (PTSD). This is why Sky Extracts created THC and CBD capsules with your health and ailments in mind!
CBD capsules that can get you going through the day!
Sky's the limit. Proper and precise dosing to ensure you get the best results
The clean, pure product of Sky Extracts is just what you need. The company follows an approach called "less is more" which means they take out anything that isn't beneficial for their customers and leave only the most important features- the important compounds of THC and CBD in all of their capsules with no VG or PG in them at all!
Each package comes with 5 capsules. Choose from 3 size packs in 1:1, CBD or THC:
10mg (50mg total)
25mg (125mg total)
50mg (250mg total)