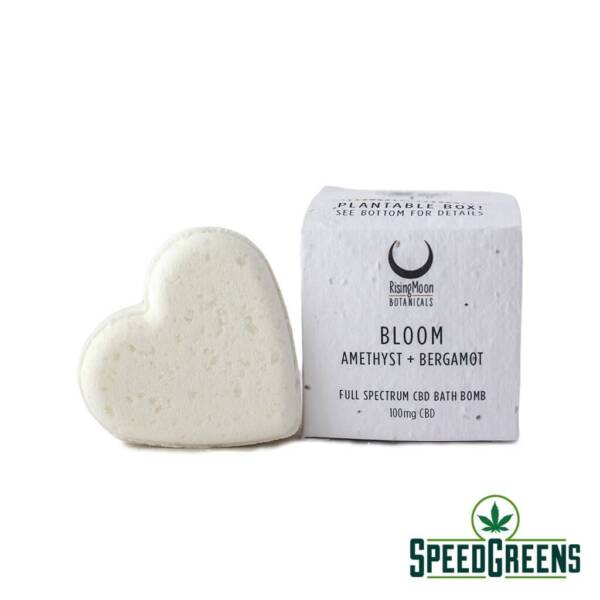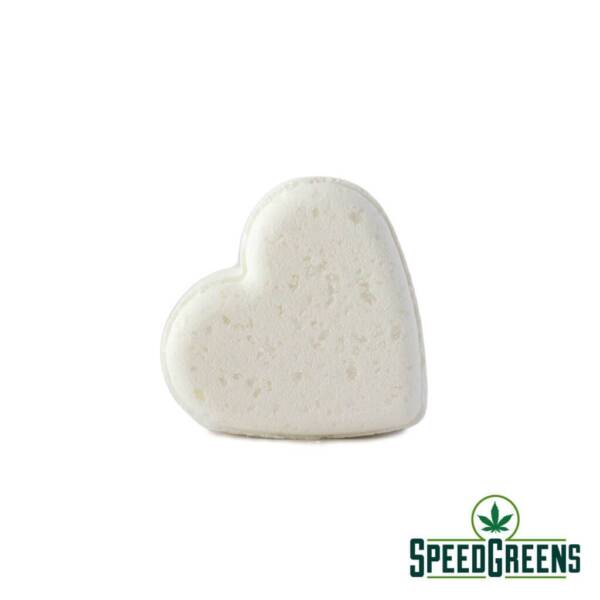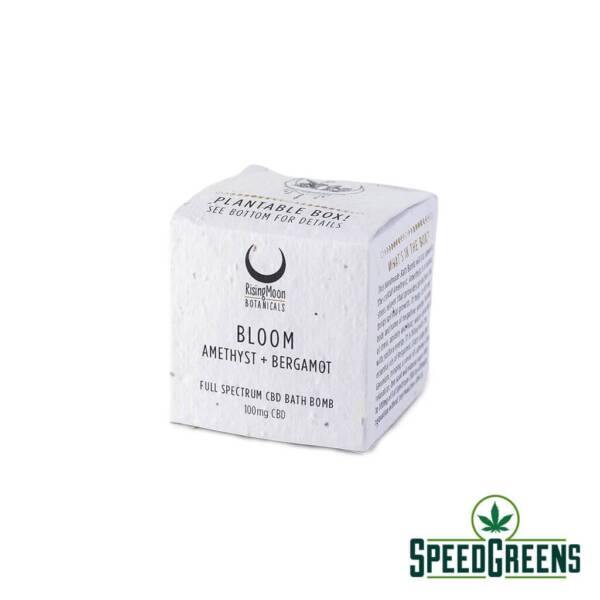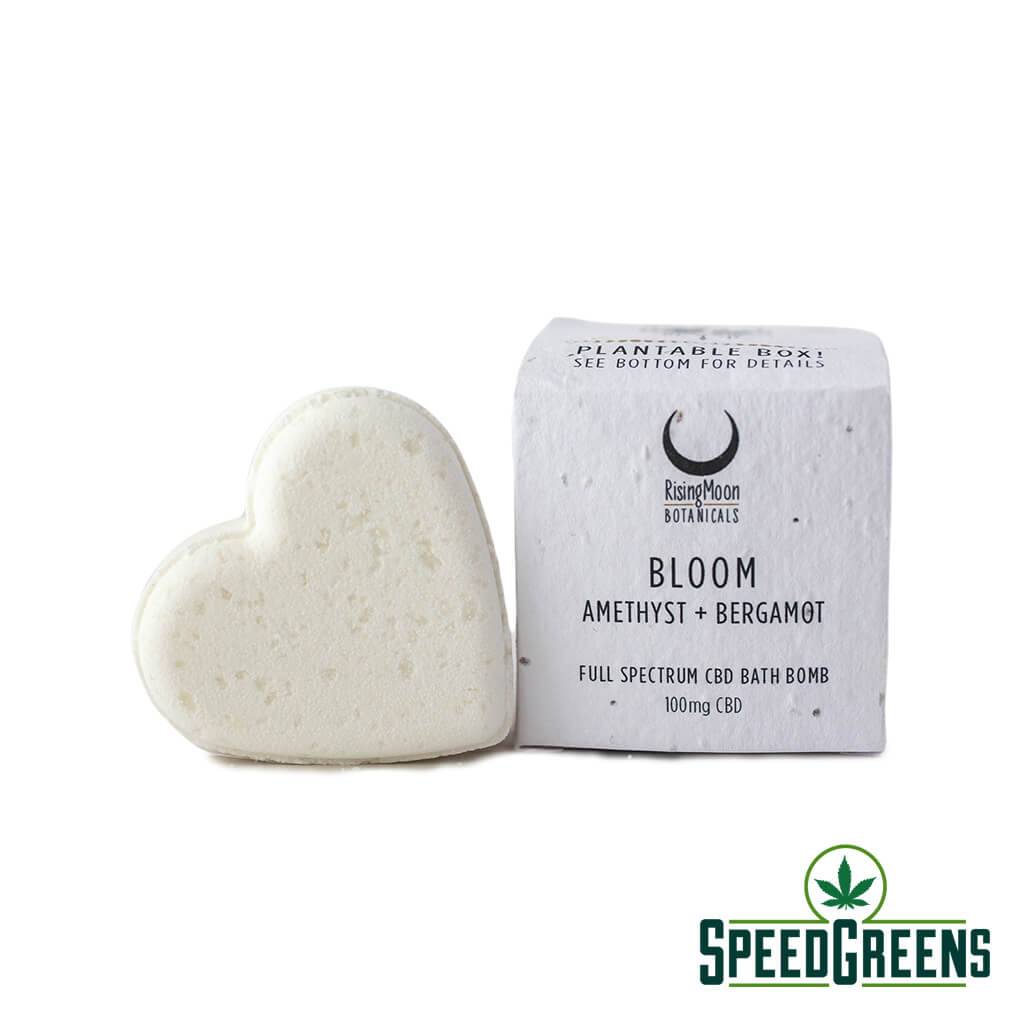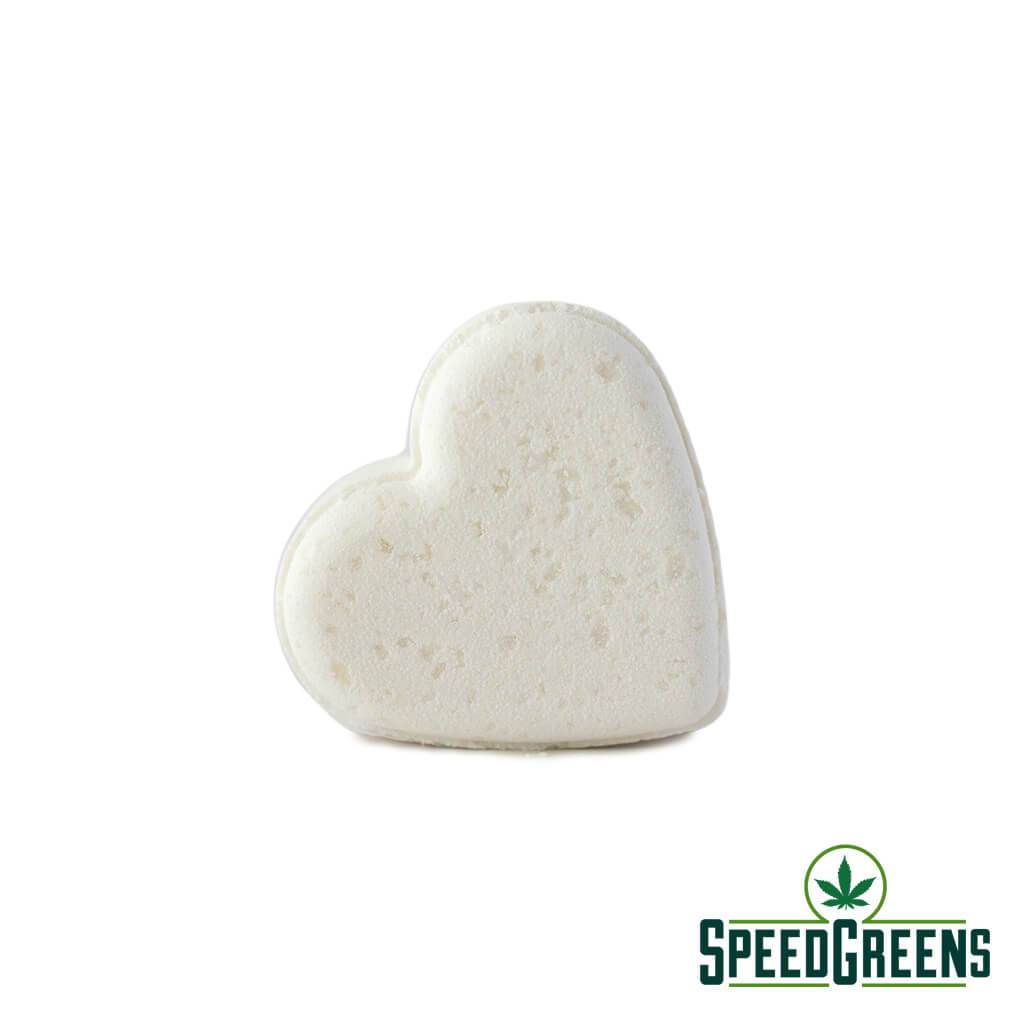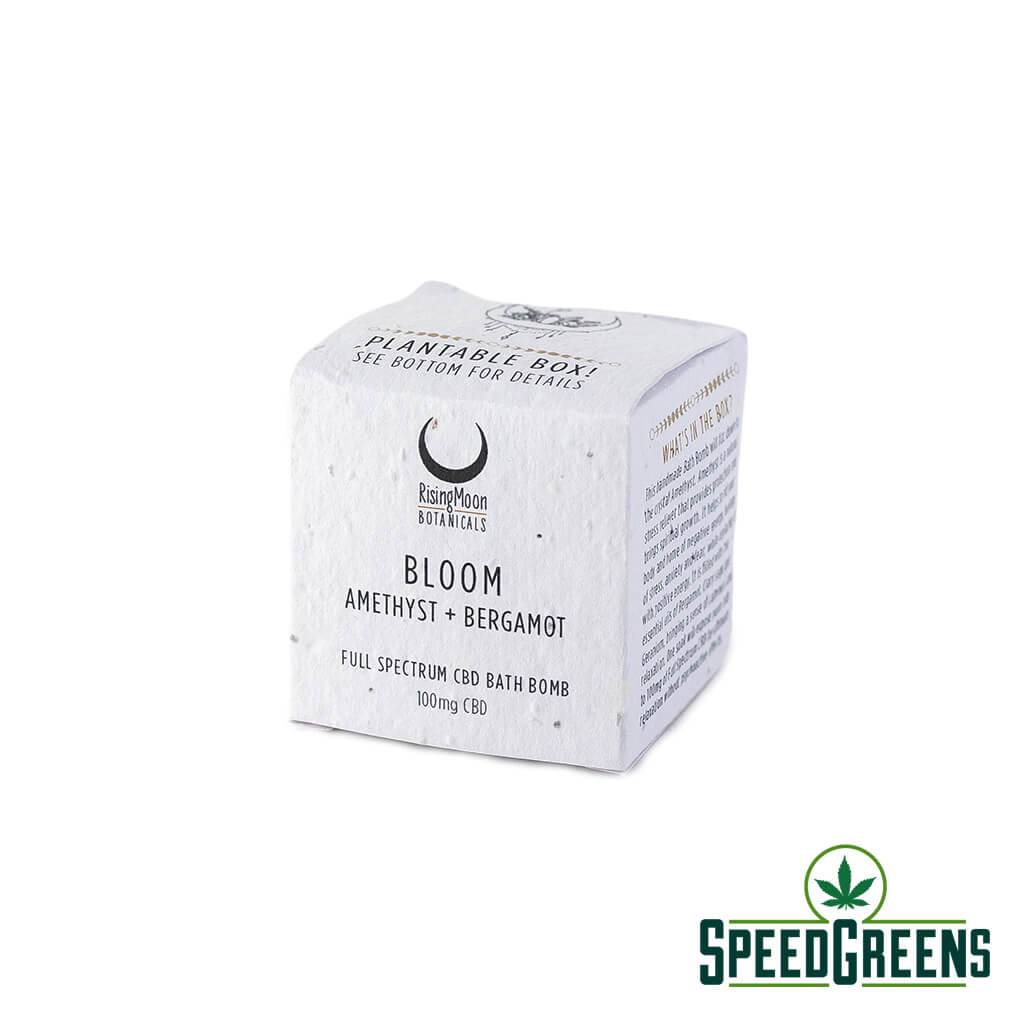 Rising Moon Botanicals | Bloom Amethyst Bath Bomb (100mg CBD) – CBD Bath Bombs
BEST PRICE

GUARANTEED SHIPMENT

DISCREET PACKAGING
Rising Moon Botanicals This handmade Bath Bomb will fizz down to the crystal Amethyst. Amethyst is a natural stress reliever that provides protection and brings spiritual growth. It helps to rid your body and home of negative energy, feelings of stress, anxiety, and fear while replacing it with positive energy. It is filled with the essential oils of Bergamot, Clary sage, and Geranium, bringing a sense of calmness and relaxation. One soak will expose your body to 100mg of Full Spectrum CBD for ultimate relaxation without psychoactive effects 
www.risingmoonbotanicals.com
Made on Beautiful Salt Spring Island, BC – shop local
Receive in-stock notifications for this.
A luxurious calming bath bomb perfect for you!
CBD bath bombs are little balls that you drop into your bath water to create a pleasant effervescent experience. Cannabidiol (CBD), essential oils, and scent are commonly used in their creation. Some people will also throw some bright colors into the mix. Bath bombs have the advantage of immediately delivering the healing and skin-health effects of CBD to your skin.
A natural stress reliever
Enjoy the benefits of a therapeutic bath with CBD bath bombs
Amethyst is a natural stress reliever that also gives spiritual growth and protection. It aids in the removal of bad energy, tension, worry, and fear from your body and house, and the replacement of negative energy with positive energy. It contains Bergamot, Clary Sage, and Geranium essential oils, which provide a sensation of peace and relaxation. One soak will provide 100mg of Full Spectrum CBD bath bombs to your body, allowing you to relax completely without getting high.
Ease into your being while taking a bath
All the great effects in just one bath; premium CBD bath bombs from Speed Greens
CBD has shown to be effective in treating acne, psoriasis, and eczema. With bath bombs, the goal is usually relaxation, but CBD bath bombs may help you relax even more. CBD may help to reduce anxiety, making it simpler to relax, according to new research. CBD products are usually thought to be safe to use. However, some people may encounter negative side effects, such as the following:

Diarrhea
Excessive tiredness
Appetite shifts
Variations in weight
Other chemicals in the bath bombs, such as essential oils, which can cause skin irritation in persons with sensitive skin, or scents, may also produce responses or adverse effects. Get these CBD bath bombs for you and your family today from Speed Greens!
All you need to know about CBD bath bombs
Yes, CBD bath bombs don't make you feel high
While CBD and THC come from the same plant, CBD does not get you high. CBD bath bombs and other CBD products don't have any unforeseen side effects or impairments, so users don't have to be concerned. Using CBD bath bombs will not cause you to feel any psychotropic mental changes.