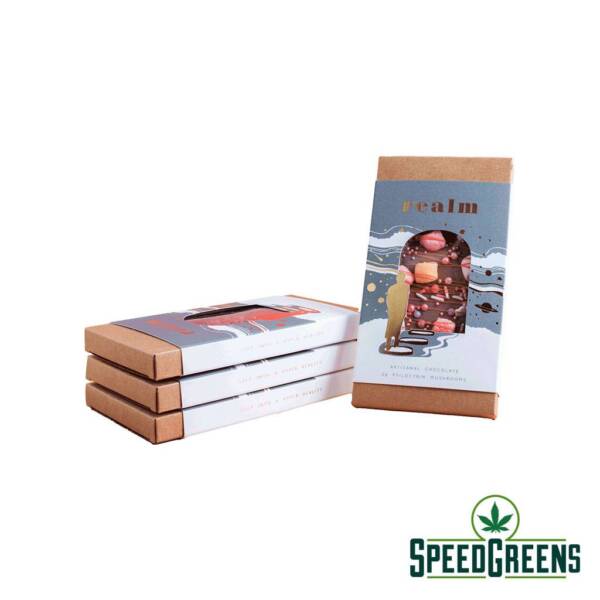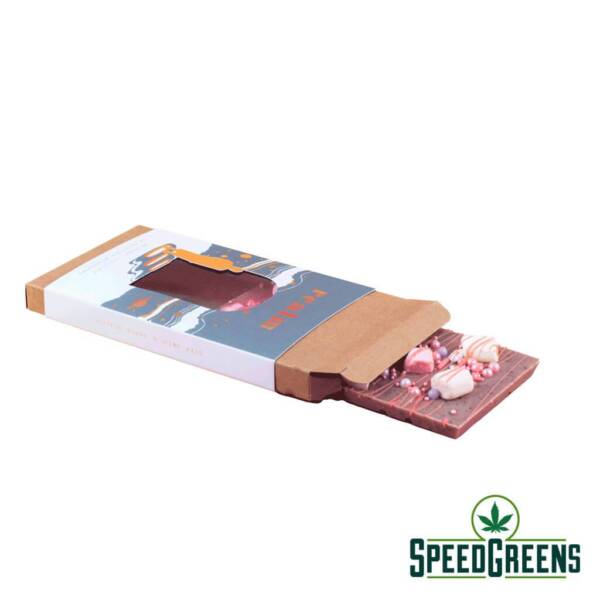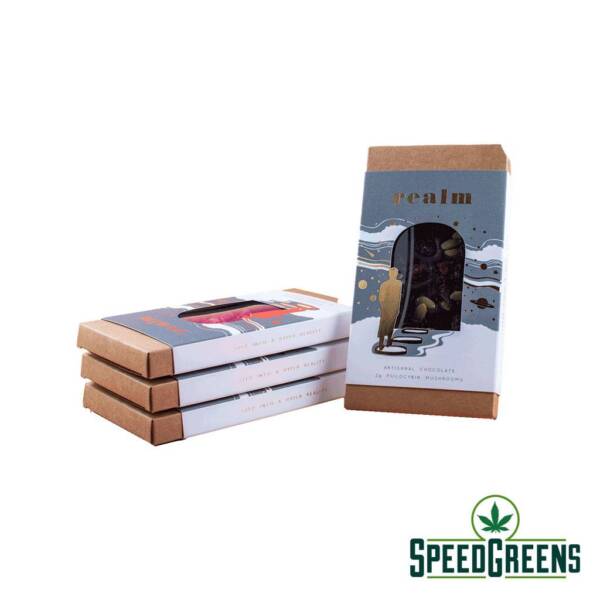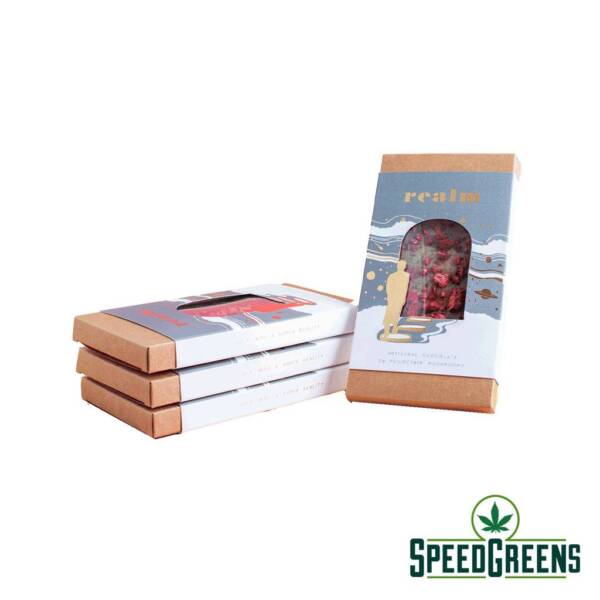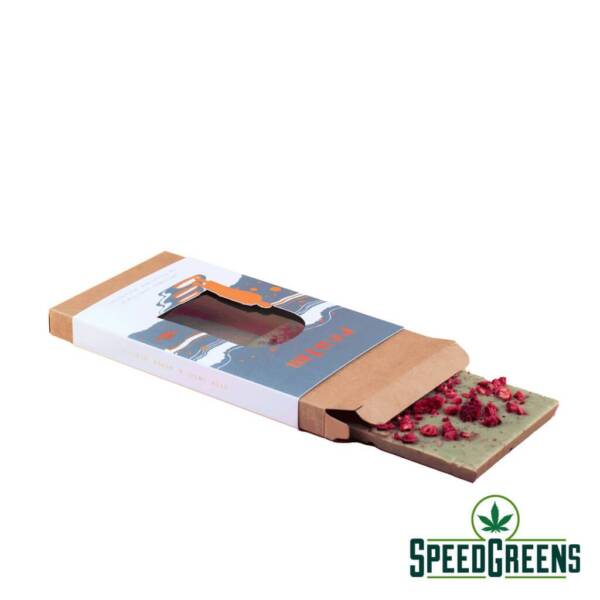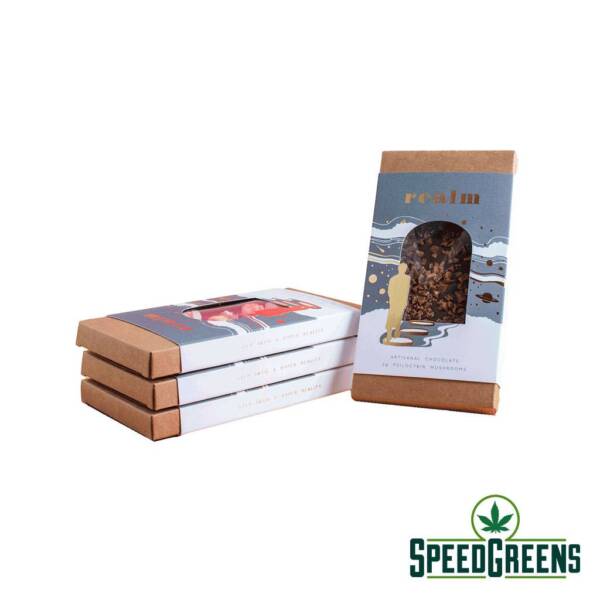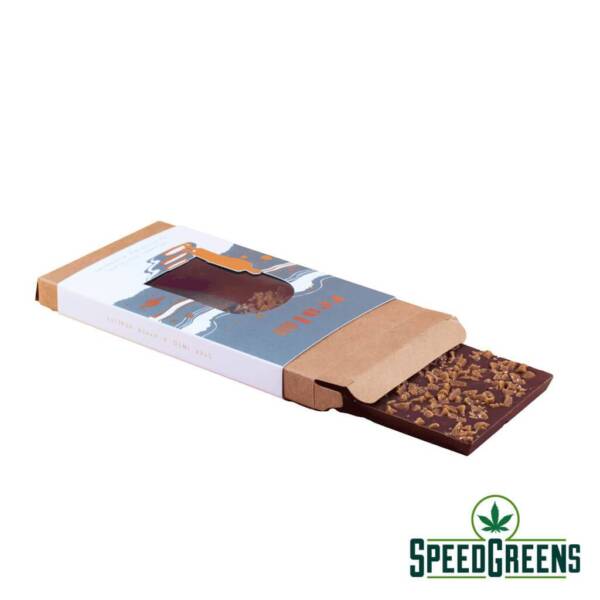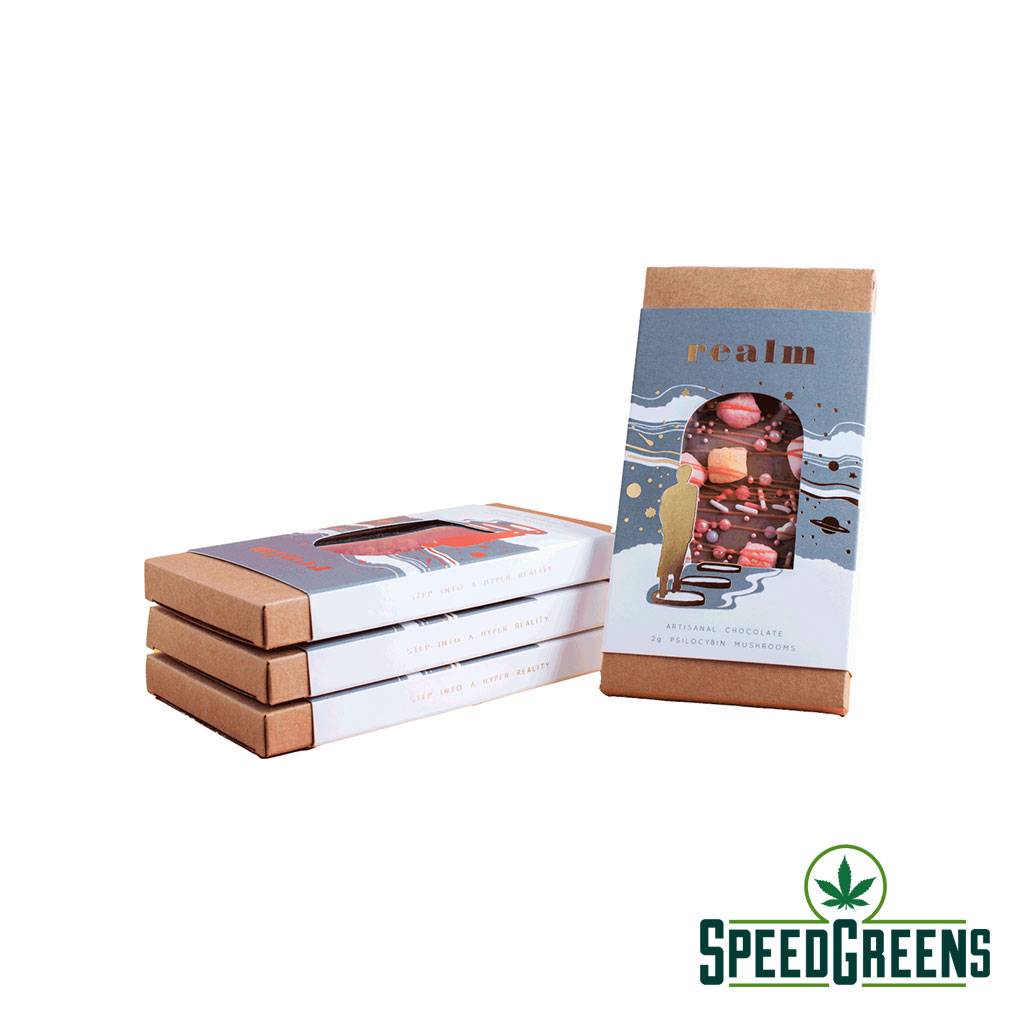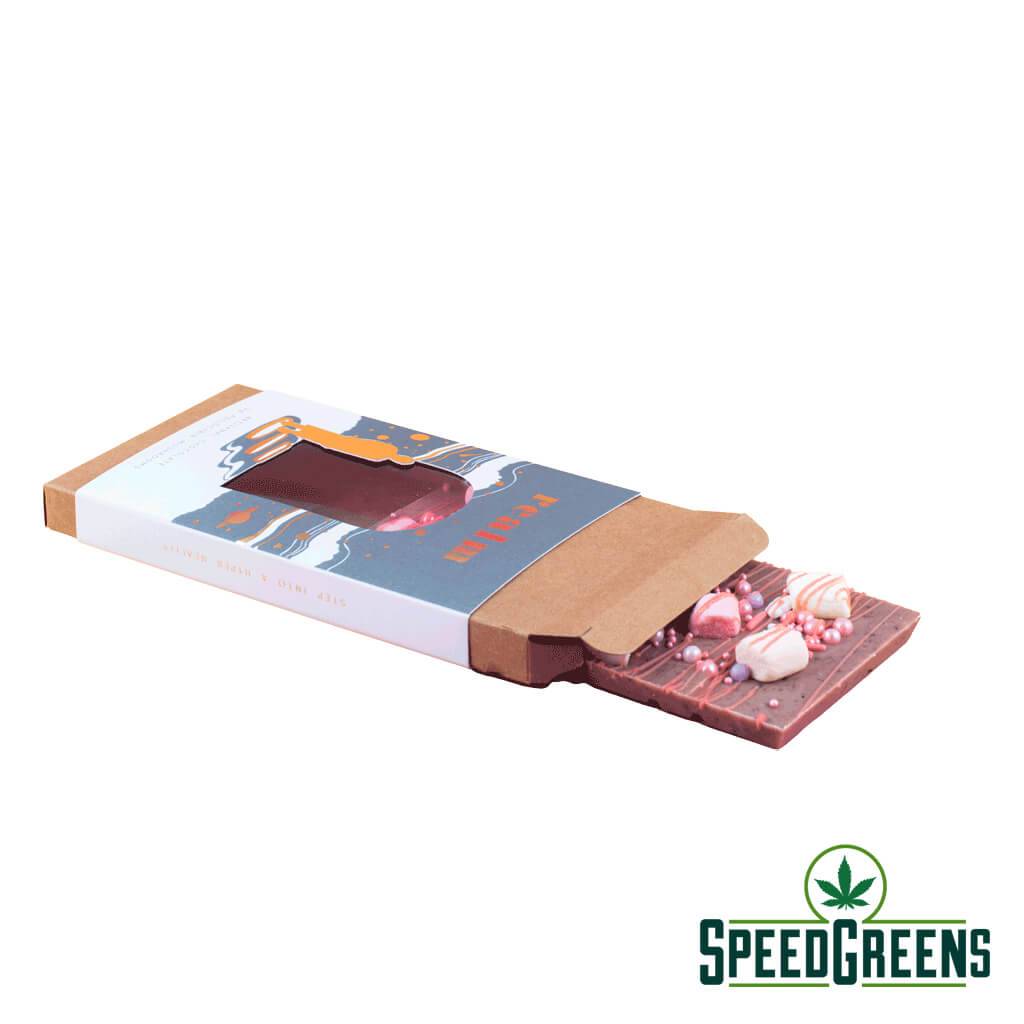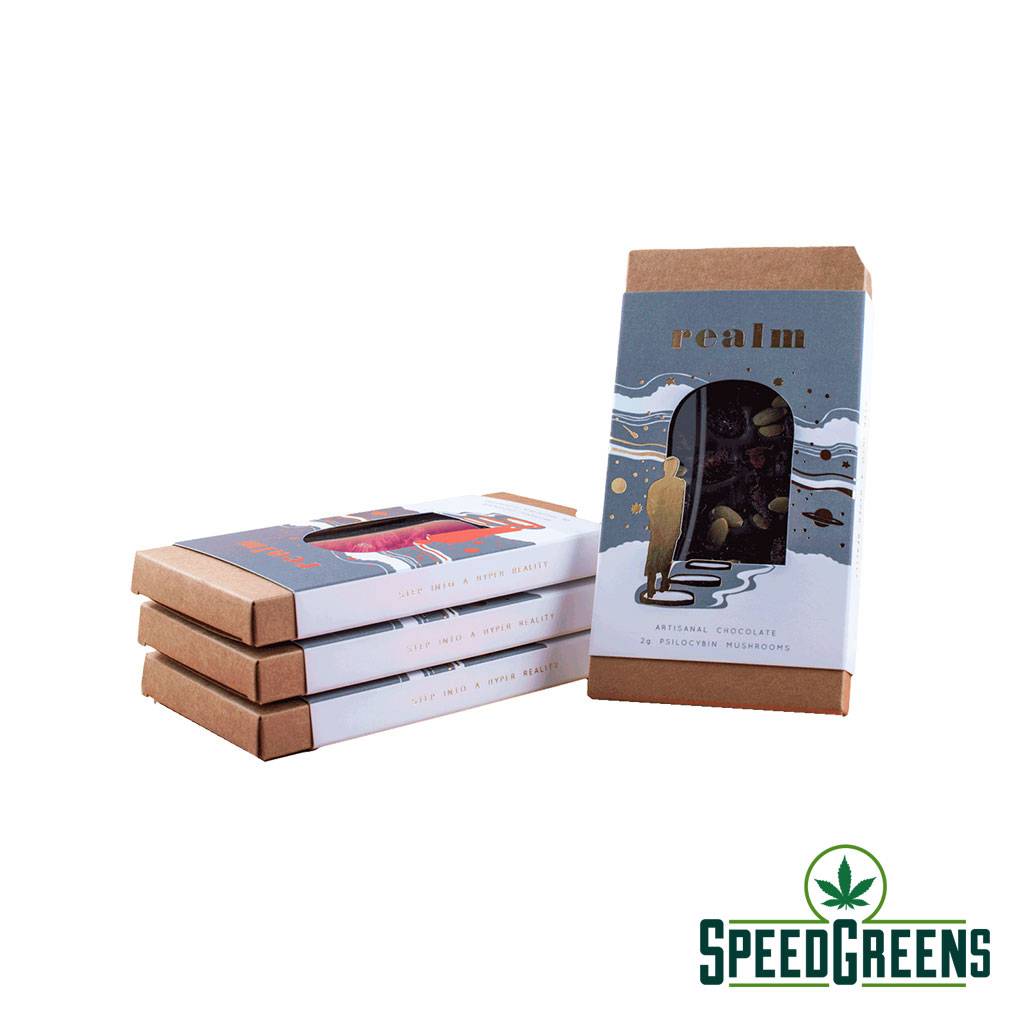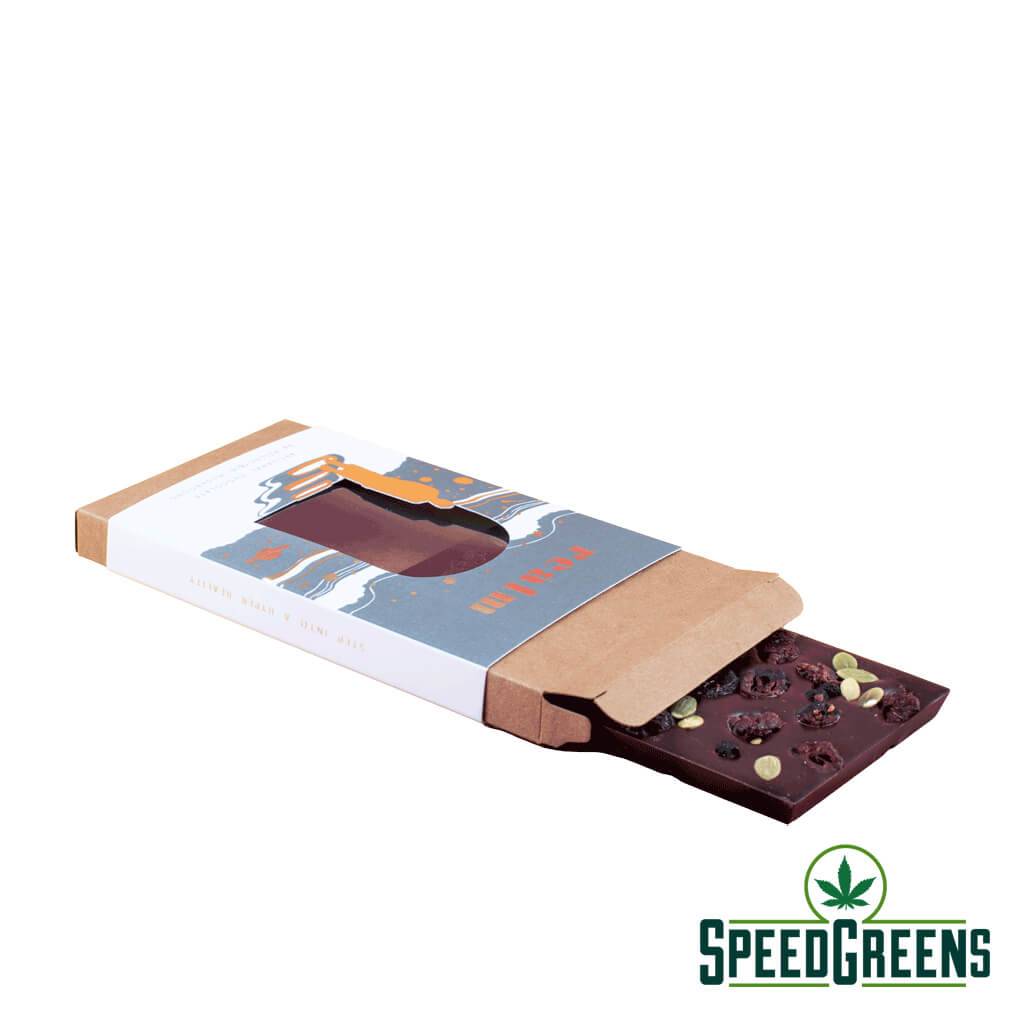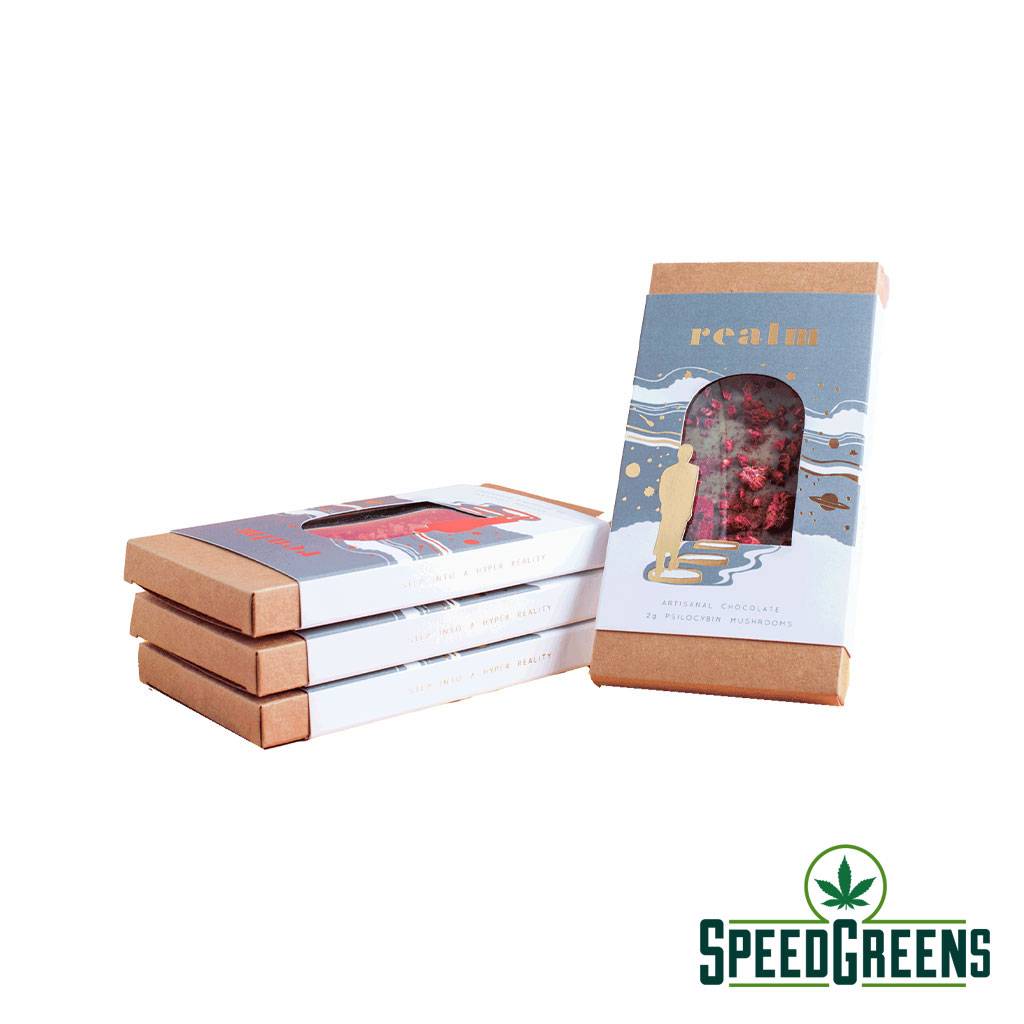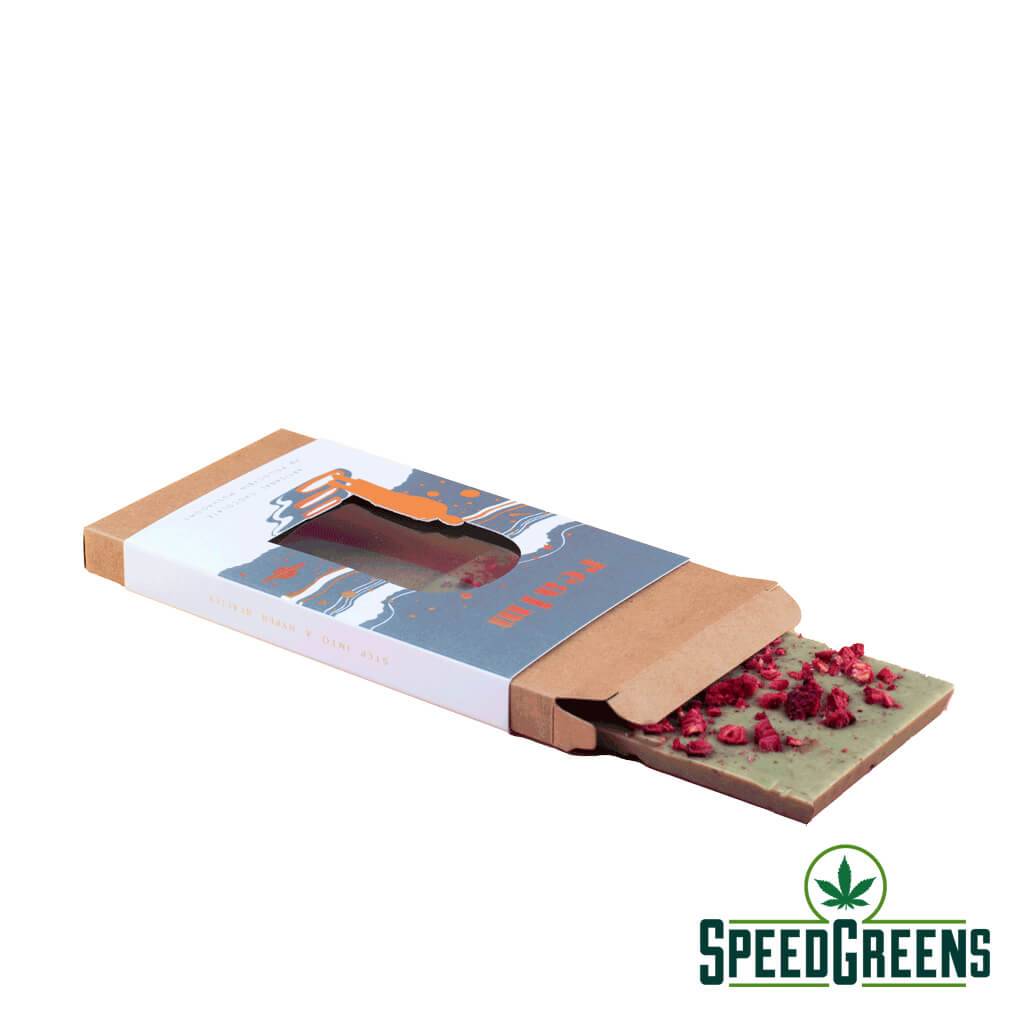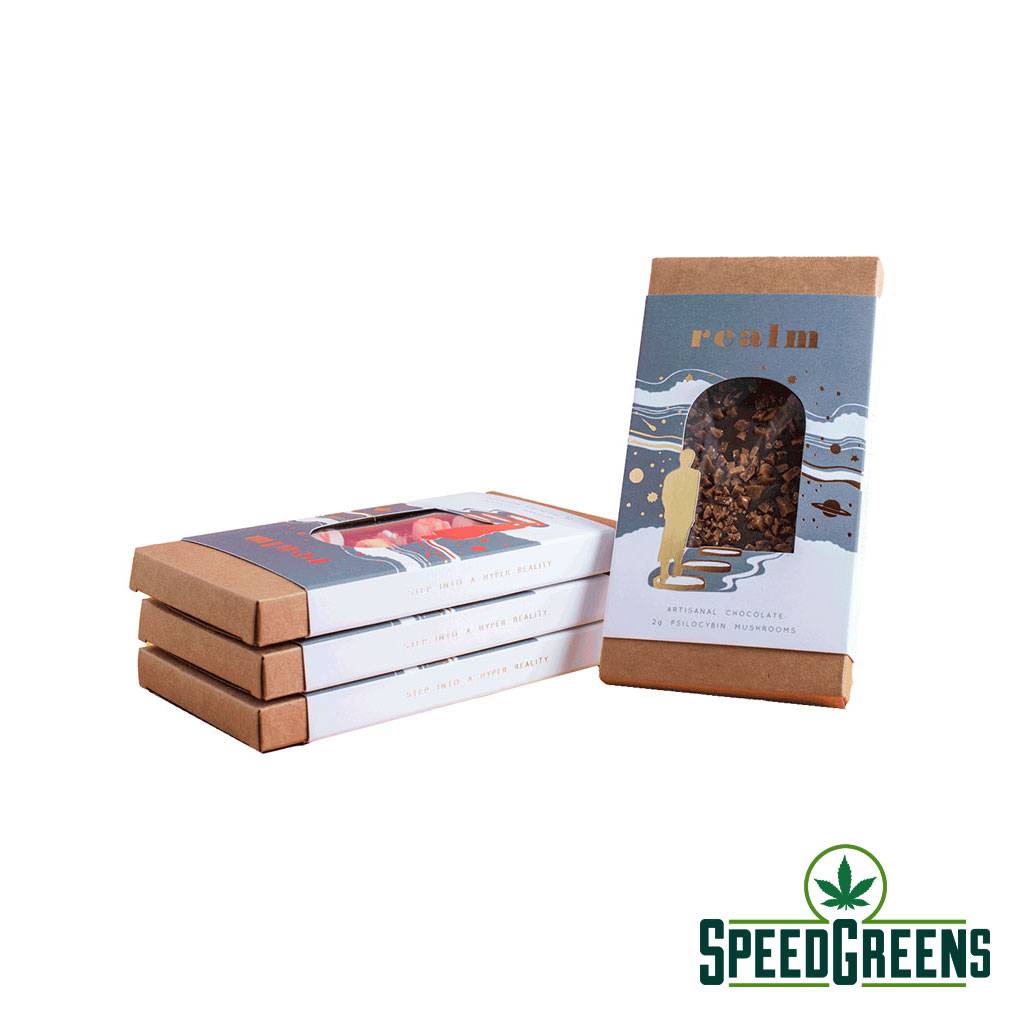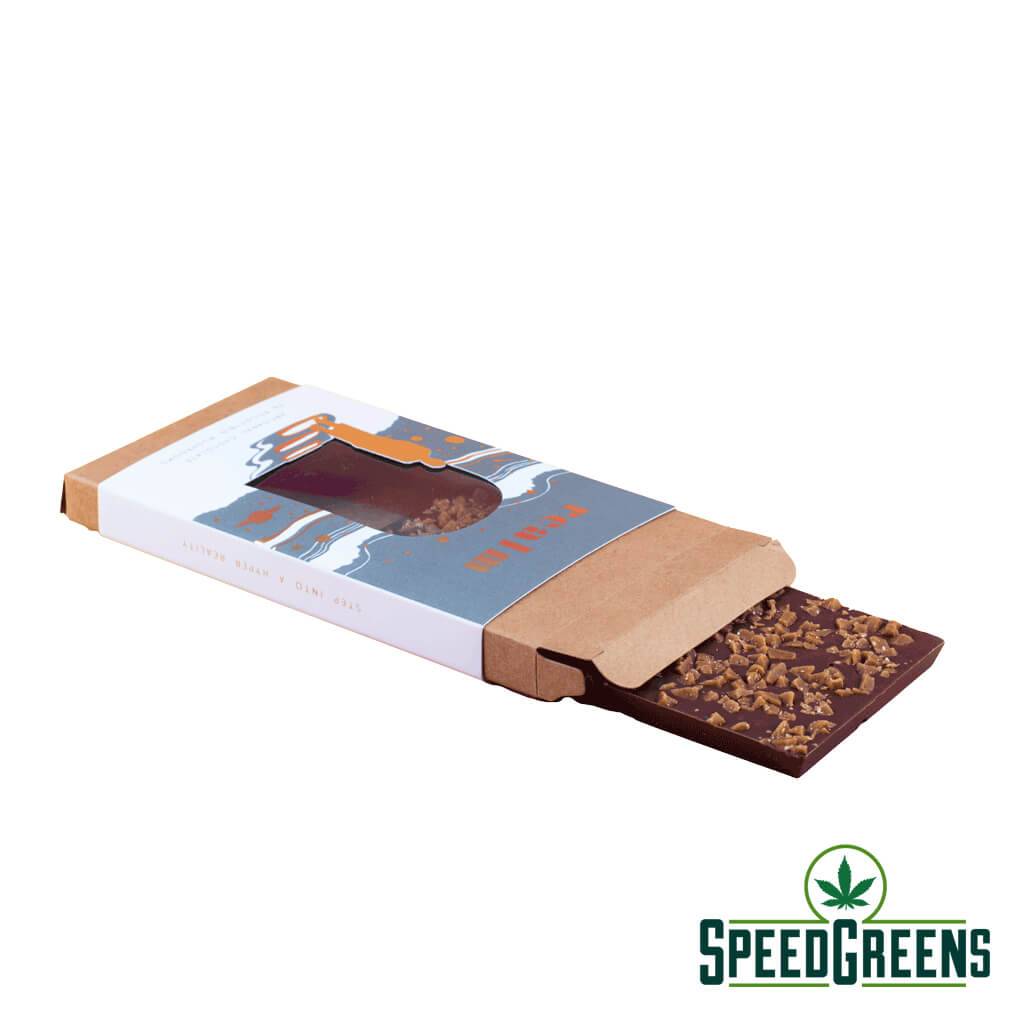 Realm Artisanal Mushroom Chocolate (5000mg Psilocybin) – Shroom Edibles
BEST PRICE

GUARANTEED SHIPMENT

DISCREET PACKAGING
1. Dark Chocolate (5g)
INGREDIENTS: DARK CHOCOLATE, PSILOCYBIN MUSHROOMS, ROASTED PUMPKIN SEEDS, DRIED CRANBERRIES, DRIED BLUEBERRIES
2. Green Matcha Chocolate (5g)
INGREDIENTS: WHITE CHOCOLATE, PSILOCYBIN MUSHROOMS, MATCHA, FREEZE DRIED RASPBERRIES
3. Milk Chocolate (5g)
INGREDIENTS: MILK CHOCOLATE, PSILOCYBIN MUSHROOMS, TOFFEE BITS
4. Pink Chocolate (5g)
INGREDIENTS: WHITE CHOCOLATE, PSILOCYBIN MUSHROOMS, SUGAR SPRINKLES, MARSHMALLOW, RED COCOA BUTTER
Description
Refer a friend
Reviews (4)
Delicious shroom edibles to connect your inner spirit!
Realm Artisanal mushroom chocolate is created in small amounts in beautiful British Columbia, Canada, using only the finest chocolatier ingredients. For a complete sensory experience, each bar includes 5 grams of psilocybin mushrooms. We believe that living a fulfilling life means connecting with your inner spirit, which is what we believe shroom edibles can bring you.
A sensory overload of shroom edibles goodness with benefits!
Microdosing can up your game when it comes to medical benefits
Shroom edibles are guaranteed to be a sensory overload, but what makes magic mushrooms such a dangerous, mind-altering substance? Mushroom chocolates may appear to be delicious and innocuous, but they can cause consumers to experience a strong psychoactive high and a warped perception of reality. Microdosing shroom edibles can help with pain management and mental illnesses, but keep in mind that the research behind their medicinal potential isn't quite there yet.
Transport your mind and enjoy the ride with shroom edibles
This mushroom chocolate can get you psychedelic sensations
Magic mushrooms, as users describe them, are one of the most powerful psychedelic substances available, capable of transporting the mind to a higher plane of existence. Its ingredients, such as psilocybin, are strong enough to cause hallucinations, delivering the high in a fever dream of vivid visuals and vibrant colors. The following are some of the impacts of being high on shroom edibles:
● Nausea
● Dry Mouth
● A faster heart rate
● Chills
● Numbness
● Inattention
● Floating sensations
● Hallucinations, both visual and audible
Lock in the best of premium shroom edibles
Mushroom chocolate for a euphoric experience and mind-altering visuals
Shroom edibles are best consumed since they provide a greater high. But shrooms chocolate bar make it simpler to savor every bite by masking the unpleasant, earthy flavor. As the body processes the psilocybin from the mushroom chocolate, it transforms into psilocin, altering one's perspective in several ways. The euphoric and mind-numbing experience can begin anywhere between 20 and 40 minutes after intake, and the high can last up to six hours. Shroom edibles are available in:
1. Dark Chocolate (5g)
Ingredients: Dark Chocolate, Psilocybin Mushrooms, Roasted Pumpkin Seeds, Dried Cranberries, Dried Blueberries
2. Green Matcha Chocolate (5g)
Ingredients: White Chocolate, Psilocybin Mushrooms, Matcha, Freeze Dried Raspberries
3. Milk Chocolate (5g)
Ingredients: Milk Chocolate, Psilocybin Mushrooms, Toffee Bits
4. Pink Chocolate (5g)
Ingredients: White Chocolate, Psilocybin Mushrooms, Sugar Sprinkles, Marshmallow, Red Cocoa Butter
We Value Friendship, and It Starts with Sharing
Are you looking to provide your friends with the same benefits you enjoy?
Look no further! It only requires a simple step-by-step process that takes less than 5 minutes! You earn points that you can use in the shop, and they can benefit from the fantastic selection we provide. It's a win-win situation, so don't hesitate.
Go to "My Account" at the top of the page. If you haven't created an account, we highly suggest it! You can find the referral link section below your profile.

Input a page URL which you want to refer and click "Generate Referral Link."

It will generate a link according to the date of your request. You can also click the social links for Facebook, Twitter, or Whatsapp to create a link to those applications.
Copy the URL (or click on the "Copy Link" box beside the link) and share the link with family, friends, and loved ones!

When your friends and loved ones click the link, you will be awarded 625 Speed Pass Points (after a complete purchase), which you may use towards any of our products! Because your friends are doing you a favor, they can reap more benefits as they will receive a unique coupon code worth $25. This sign-up bonus will help them with more purchases in our shop! If you have any questions or concerns, let us know, and we will be happy to help.