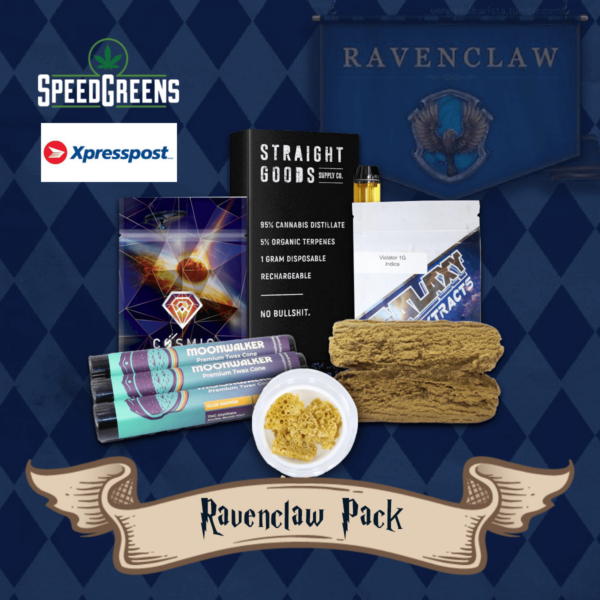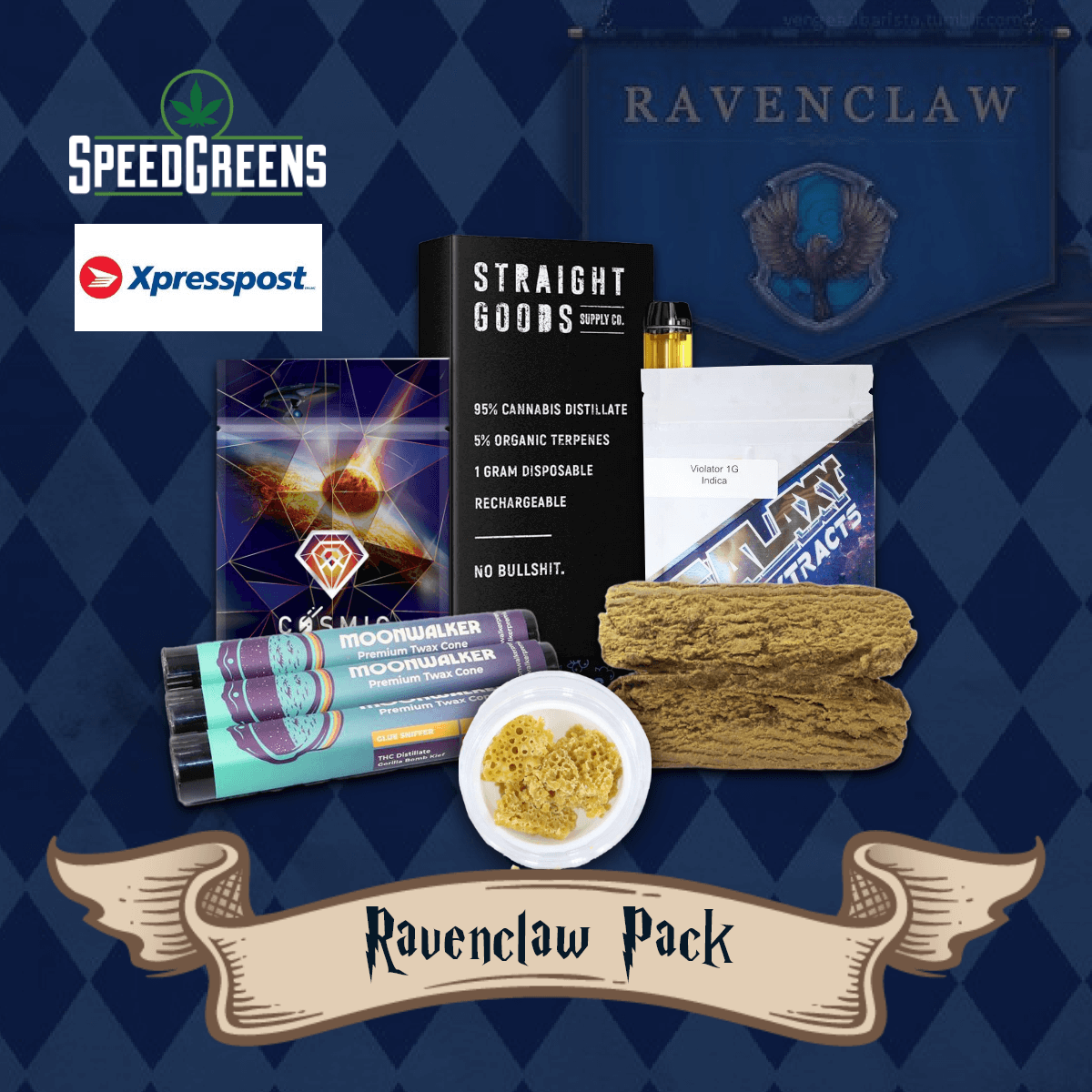 Ravenclaw House – Concentrates Bundle Pack
BEST PRICE

GUARANTEED SHIPMENT

DISCREET PACKAGING
This fall, journey back into the wizarding world of Hogwarts. School is back in session and it's time to get yourself sorted into your house – but fret not, we've put together some packs for you to help you survive the new semester!
What's Included:
1g Shatter
1g Straight Goods Disposable
1g Live Resin
1g Budder
1g Hash
1g Diamond
1x Moonwalker
Xpress Post
(items will be chosen based on availability)
Receive in-stock notifications for this.
Like a true Ravenclaw, shoot for the stars with our concentrates bundle pack
If wit and wisdom are your calling, our Ravenclaw bundle is a treasure trove of intellectually stimulating items. Our Ravenclaw bundle pack is filled with potent concentrates for users looking for a more powerful experience. Much like the overachieving students of house Ravenclaw, the wide, carefully curated contents of this pack has concentrates ranging from shatter, budder to hash.
Enjoy the benefits of THC more efficiently with our concentrates bundle pack
Much like the smart, laser-focused students of Ravenclaw who get what they want in the most efficient way possible, users know that concentrates are a faster way to enjoy the benefits of THC. Due to their high THC content, concentrates can deliver powerful effects, making them particularly appealing to individuals seeking stronger and faster-acting relief from pain, anxiety, or other symptoms. Concentrates are versatile and can be consumed in various ways, including dabbing, vaping, and even mixing with flower, allowing users to tailor their consumption method to their preferences. Additionally, concentrates are discreet and require smaller quantities for the same effects, making them cost-effective over time.
Intense and powerful effects brought to you by our concentrates bundle pack
Ravenclaw students are very intense and concentrates, in the true essence of the Ravenclaw house, lead to very intense effects. Generally, THC concentrates produce intense and rapid psychoactive effects, often leading to a powerful sense of euphoria and relaxation. Users may experience heightened sensory perception, increased creativity, and a strong sense of euphoria.
Learn more about our concentrates bundle pack
You'll find every type of concentrates for every type of user in our thoughtfully curated concentrates bundle pack
What's Included:
1g Shatter
1g Straight Goods Disposable
1g Live Resin
1g Budder
1g Hash
1g Diamond
1x Moonwalker
Xpress Post
(items will be chosen based on availability)