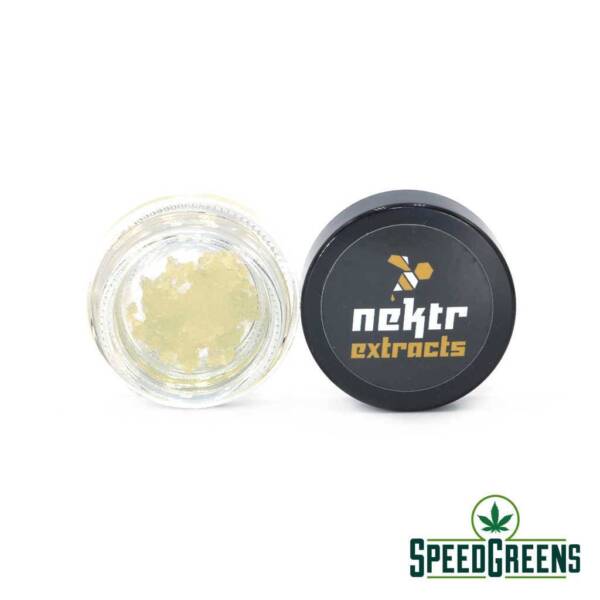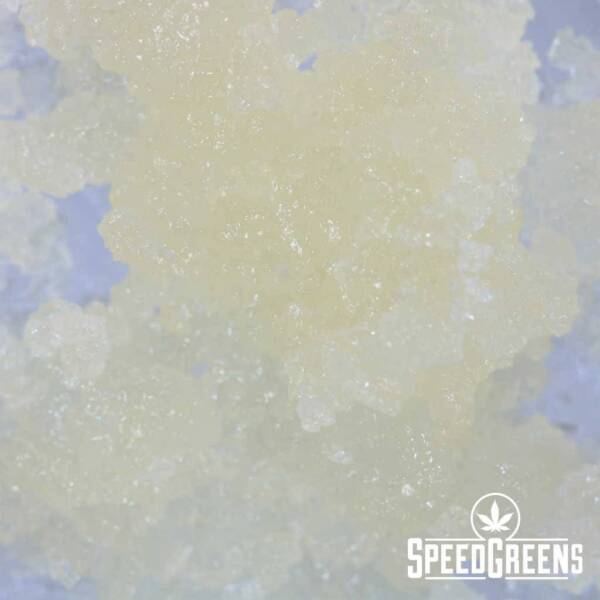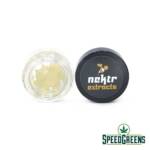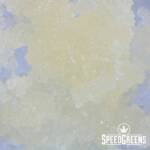 Nektr Extracts VVS Diamonds – Ghost OG
$110.00
Ghost OG is an Indica dominant strain containing a mixture of 70 percent Indica and 30 percent Sativa. It is produced by crossing Afghani Indica with OG Kush.  It has a moderate to high THC level. It has a pleasant and strong aroma with a hint of lemon and citrus. The taste of this marijuana strain is quite pleasant as well and is a blend of Kush, lime and sweet flavors. It produces a high and strong buzz that takes over you in an instant. Ghost OG has positive effects on your system, such as calming your nerves and making you feel happy and cheery. It also makes you feel hungry soon after you consume it, stimulating you to munch on different things. Ghost OG is excellent for treating anxiety and stress, and provides instant relief from depression. You can also use it for curing various mild to chronic pains, including the strong pain of arthritis. It can also be used for curing headaches and back pains.
"Diamonds" or "THC/THCA diamonds" are THC/THCA crystalline developed in the presence of a terpene-rich solution.  These diamonds typically contain 99% THC/THCA and are the seen to be the purest form of THC/THCA that you can find on the market.
Nektr Extracts is looking to bring an elevated experience to the world of concentrates. Simply put, a super premium product and full transparency.
By proudly using only BC's finest bud you not only get an experience that is unbelievably aromatic, fully flavoured and clean tasting which will have your senses firing on all cylinders; but also a product which is safe and consistent.
A new standard is here. Elevate above.
Get an alert when the product is in stock: