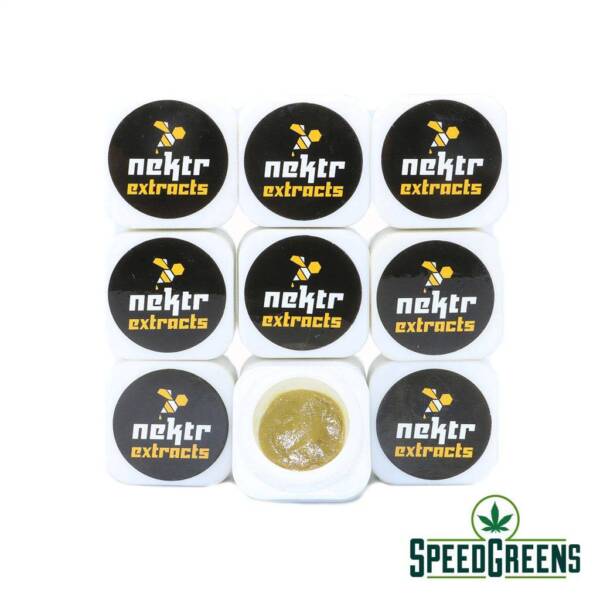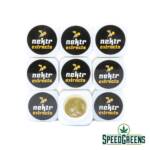 Nektr Extracts Live ROSIN – Orange Creamsicle
$90.00 – $700.00
Nektr Live Rosin:
Orange Creamsicle is an indica dominant hybrid strain created through crossing the insanely delicious Orange Crush X Juicy Fruit strains. This bud is infamous among users and non-users alike for its super creamy and vanilla citrus flavor that stays on your tongue long after you take a toke. The aroma is just as amazing, with hints of tangy bright citrus wrapped up in cream and sugar and topped with vanilla and a touch of earth. If you think you'll be addicted to this flavor, wait until you feel its effects. The Orange Creamsicle high starts with a slowly building euphoric lift that boosts your mood and leaves you feeling completely relaxed in both mind and body. As your mood climbs, so will your energy level until you reach a peak of pure happiness and motivation, at which you'll be hit with a sense of calm and a touch of lethargy. Because of these effects and its high 15-17% average THC level, Orange Creamsicle is perfect for treating conditions such as mood swings, depression, chronic fatigue, and pain. This bud has small and piecey forest green nugs with bright orange hairs and a spattering of chunky golden crystal trichomes.
Description
Additional information
Reviews (1)
Description
Live Rosin is the latest craze to sweep the cannabis concentrate market. They tend to be the most expensive product per gram at dispensaries. Is it worth the hype? Well, there are absolutely no solvents involved. And producers make them with trichome and terpene-rich plants. Then, producers need to sift and press those plants for smaller, higher quality yields. So you pay for the amount of labor and the quality of the starting materials when compared to more massively produced butane hash oils.
Additional information
| | |
| --- | --- |
| Choose option | 1g, 3g, 10g |