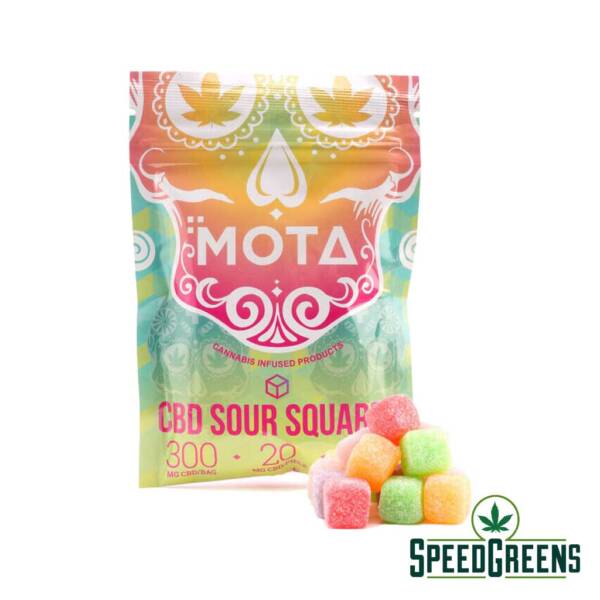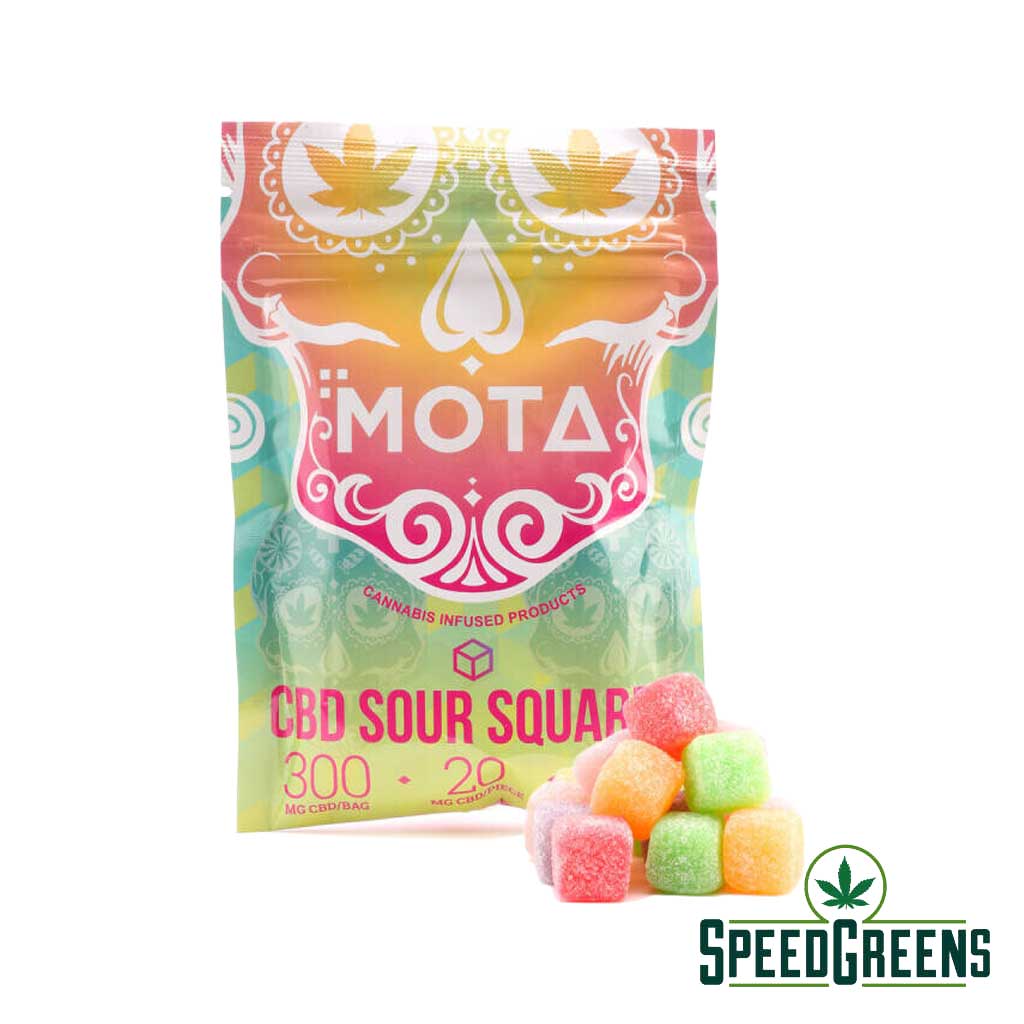 MOTA Edible Gummies – CBD Squares (300mg)
BEST PRICE

GUARANTEED SHIPMENT

DISCREET PACKAGING
Grab these amazing edible gummies today!
Medicate with MOTA edibles. You'll love the fruity flavour from every gummy. It's a true candy treat that will remind you of your younger days. If you want a hit of nostalgia while getting the benefits and effects of weed, grab these edible gummies today. Each gummy is infused with a precise amount of CBD. Get yours today!
You'll want to thank these edible gummies
Experience an easy way to deal with your stubborn aches and pains with MOTA edibles
MOTA edibles let you get a quick dose of CBD right into your body discreetly. Pop one in your mouth and get the pain-relieving properties of this amazing cannabinoid. If you're suffering from temporary or chronic cases of pain, these CBD edible gummies might just be what you need. Use it for arthritis, nerve damage, and nausea. It helps with psychological disorders such as anxiety, insomnia, drowsiness, and depression. MOTA edibles have your back! You'll want to get these edible gummies today.
Discover the amazing effects of these edible gummies
Let your body get a dose of CBD that it's been craving
CBD primarily affects your body's serotonin system. Experience the relaxing properties of these edible gummies. It will influence every part of your body, from your emotions to your motor skills. The amazing properties of CBD edible gummies act as a natural mood stabilizer. You'll feel much happier, relaxed, and free from racing thoughts. You also benefit from being alert the entire time because THC isn't in the mix. MOTA edibles help you feel more focused, less anxious, and more emotionally stable throughout the day. Grab a pack for yourself, and you can get onto your daily responsibilities without any hassle.
Edible gummies has so much to offer
Learn whether or not MOTA edibles are right for you!
Each medicated bag of edible gummies contains 15 sour squares. Each one has 20 mg of CBD, so you can microdose if it's your first time. Fall in love with MOTA edible's fresh new take on their edibles line. You'll love the nostalgic taste of popping irresistible candy in your mouth. These tasty treats make medicating easier than ever before. Let your body sink into the wonderful sensations from these edible gummies. Look through our inventory at Speed Greens for a more extensive selection of MOTA edibles!