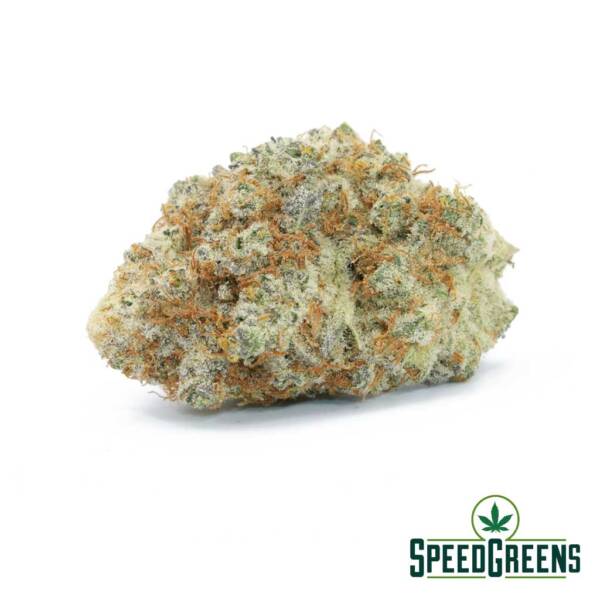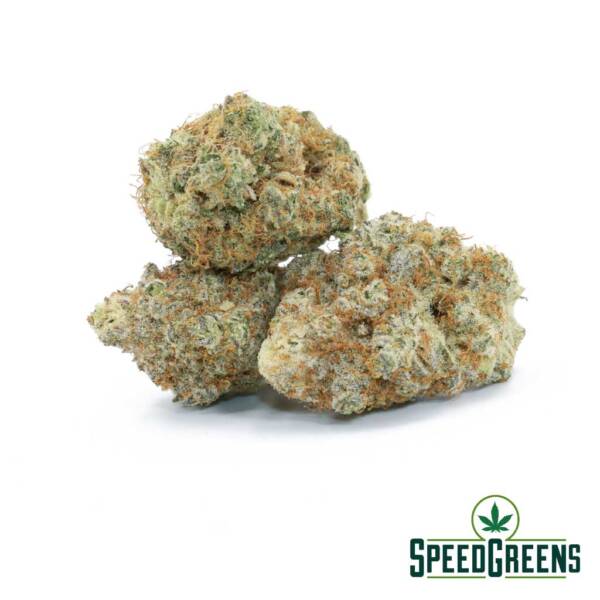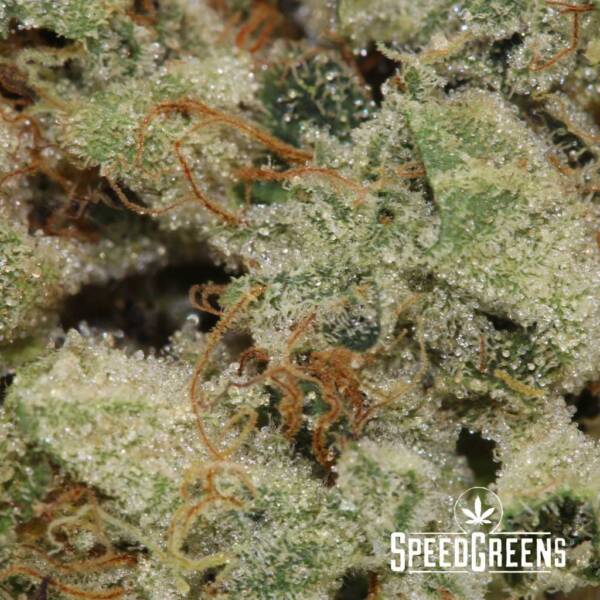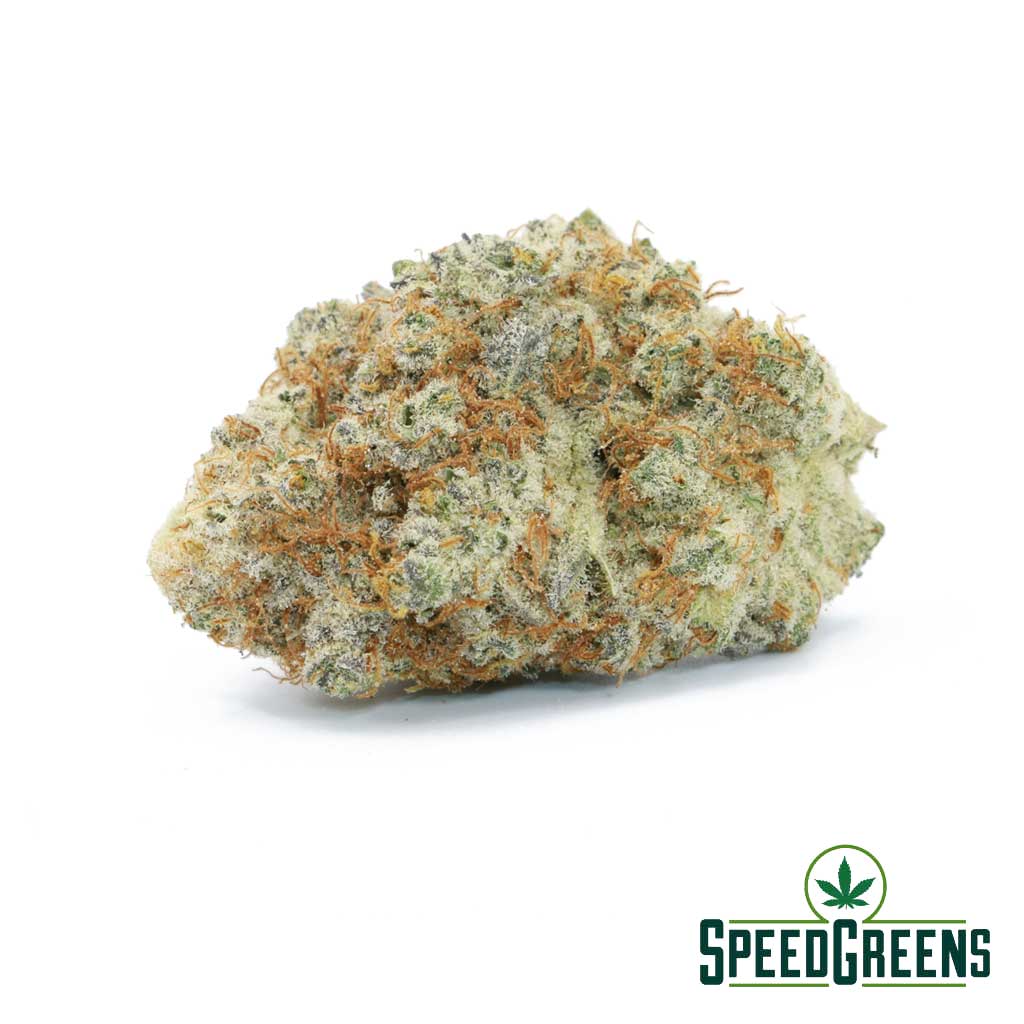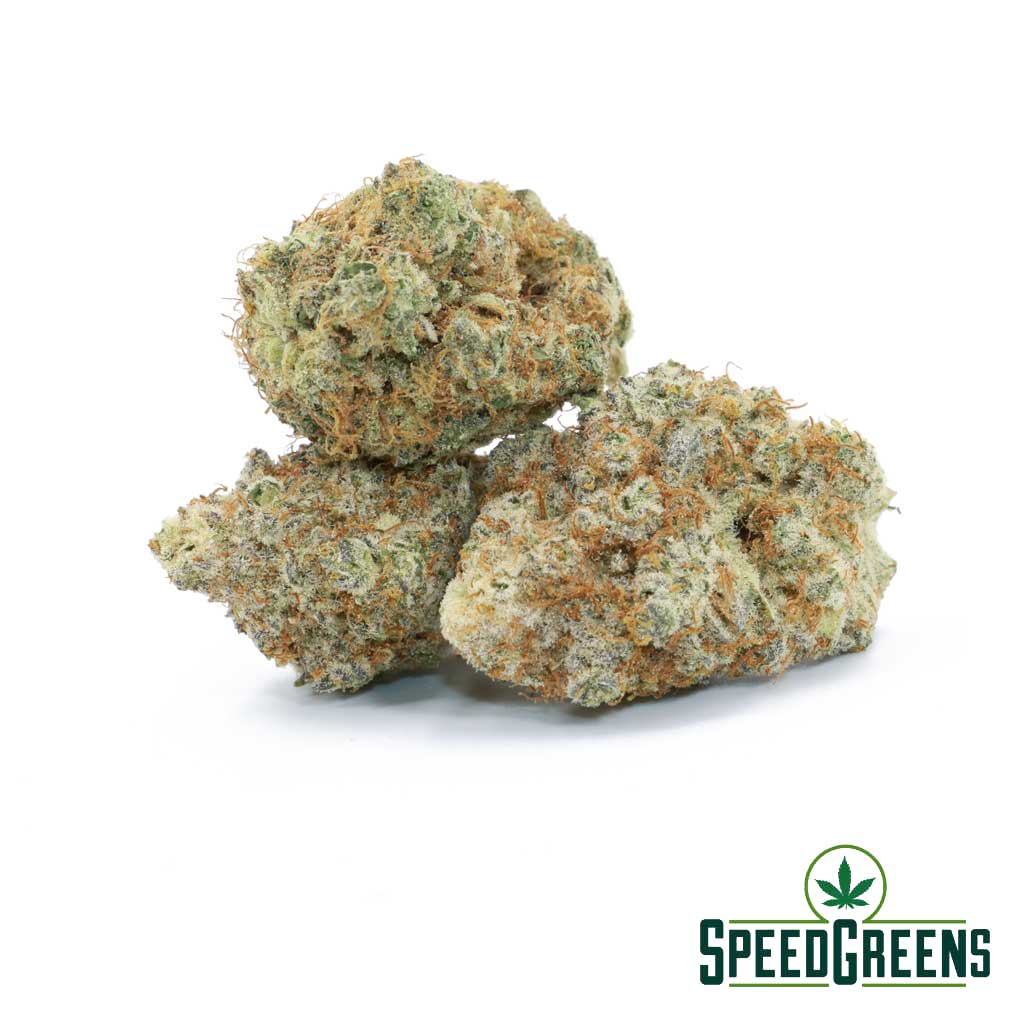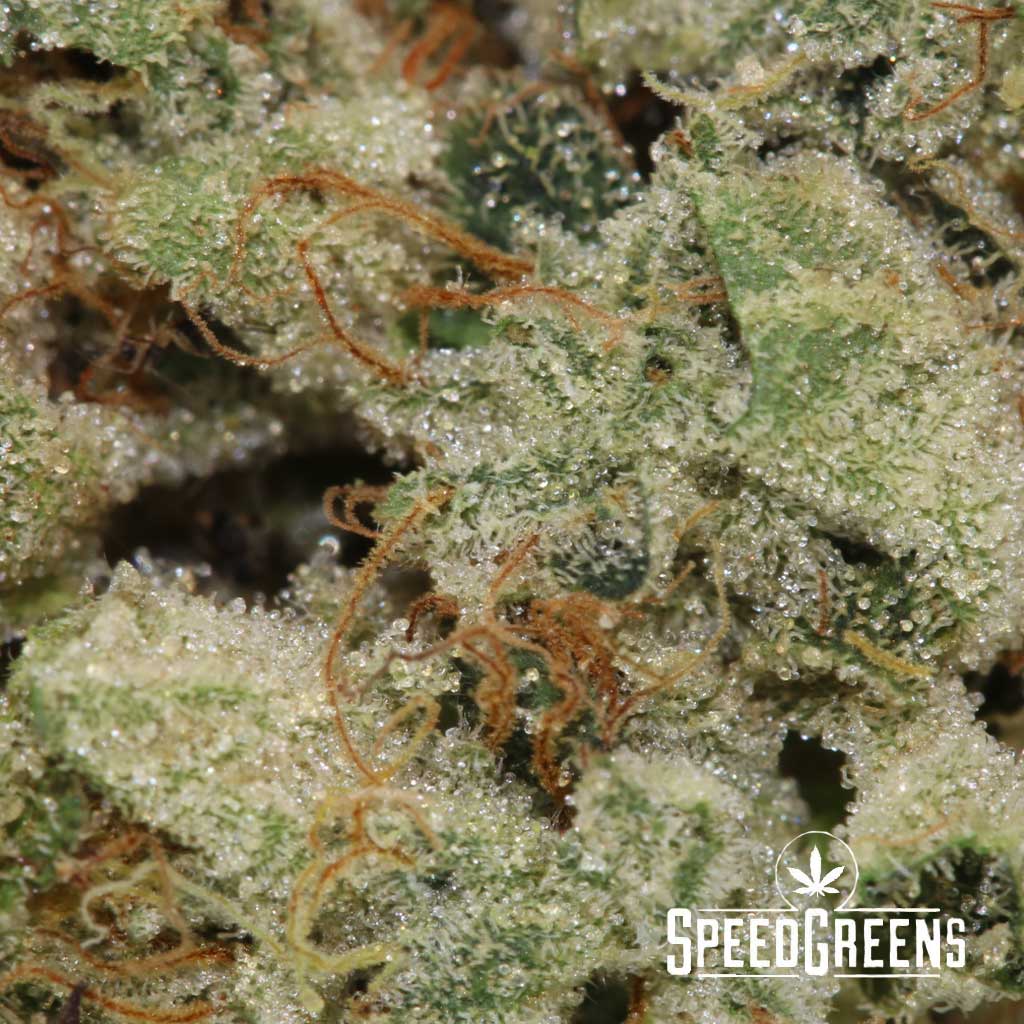 BEST PRICE

GUARANTEED SHIPMENT

DISCREET PACKAGING
Black Breath is a super rare indica strain. This hard to find bud brings on the potency, with a THC level that bottoms out at about 19-20% on average and dazzling full bodied effects. Black Breath comes on pretty quickly after your first few hits, filling your mind and body with a happy tingly effect. This tingle quickly turns into a full on buzz, washing over you physically and pulling you down into a heavy couch-locked body high. As you lose your physical form to happy sedation, your mind will lift into a state of hazy euphoria that leaves you unable to focus and pretty sleepy at times. Thanks to these nighttime effects and its high THC level, Black Breath is said to be perfect for treating conditions such as chronic pain, inflammation, muscle spasms or cramps, and chronic stress. This bud has a sweet vanilla caramel candy flavor and a fresh earthy aroma to match.Black Breath buds have lumpy round minty green nugs with furry orange hairs and a thick frosty coating of tiny bright white crystal trichomes.(LSO) Living Soil is a growing method centered on the microbial life inside the soil. Through evolution over thousands of years, Mother Nature has developed a symbiotic relationship between the plants and the microbial life in the soil: fungi, bacteria, protozoa, and many other types. These microorganisms form a soil food web that help feed the plants, in exchange from carbons and sugars that the plant releases (extrudes) through their roots into the soil. In this organic style of growing, the power is given back to the plants, who as living beings have evolved over time to learn to feed their own needs by finding what they require in the soil in which they live. It is this ecosystem in the soil and its relationship with the plant that we call living soil.
| | |
| --- | --- |
| Grade: | AAAA |
| Type: | HYBRID |
| EFFECTS: | |
| HELPS WITH: | |
Description
Refer a friend
Reviews (3)
Experience what the LSO indica strains have to offer!
Living Soil Organics (LSO) is a natural way to grow cannabis. LSO Black Breath AAAA is an amazing strain with relaxing effects for that incredible high! Every puff will have you bringing it back for more! For the best place to order weed online, you've come to the right place! Don't wait!
These indica strains let your mind wander in bliss
Black Breath has plenty of medicinal benefits to ease your aches and pains!
These dense, top-shelf nugs give you a wealth of benefits to tackle your problems! Leave it to these powerful indica strains to relieve both your physical and mental conditions. Its properties are a calming agent against chronic and temporary pain such as inflammation, nerve damage, and arthritis. Its euphoric effects help you lower anxiety, stress and depression symptoms. It's incredibly high THC level helps calm your nerves while giving you a continuous dose of satisfaction. These indica strains help you sleep and keep you sleeping for longer, especially if you have insomnia!
Let the indica strains deliver lasting effects you won't forget!
The high is as beautiful as how these top-shelf nugs look, come try it out!
Get the ridiculous feeling of any indica strains right into your body. Its well-balanced effects help deliver a potent physical and mental high. The sedative effects of these indica strains have lazy emotions and sensations that take over. At the start, the mellowing impact will help you wind down and release any negative thoughts from your mind. You'll feel a euphoric onset settle into your mind soon after your final toke. It brings you to a relaxed state that leaves you completely pain-free and at ease with the world around you. If you're chasing that potent THC high, these indica strains are just what you need!
These indica strains will be your best friend
Get to know what LSO adds to the table for the look, taste, and high!
LSO is a cultivation method that enables cannabis to grow the way nature intended, with no pesticides, GMO additives, or additional chemicals! The cannabis is grown on live, organic soil. The plant feeds on organic nutrients, beneficial bacteria, and other microorganisms, which cause the flavours to become much richer, and the terpenes get stronger. The result is a denser, more beautiful, and more complex plant ready for you to enjoy!
Black Breath is a super rare indica strain that crosses Blackberry Kush and Meat Breath. It comes with a THC level that averages around 19-20% for that high you want to chase! It has a sweet, candy flavour with notes of vanilla and caramel. You can find that the buds are lumpy and round and minty green in colour. These indica strains have orange hairs that litter all around with a frosty coating of trichomes! If you're looking to order weed online, make us your #1 choice.
We Value Friendship, and It Starts with Sharing
Are you looking to provide your friends with the same benefits you enjoy?
Look no further! It only requires a simple step-by-step process that takes less than 5 minutes! You earn points that you can use in the shop, and they can benefit from the fantastic selection we provide. It's a win-win situation, so don't hesitate.
Go to "My Account" at the top of the page. If you haven't created an account, we highly suggest it! You can find the referral link section below your profile.

Input a page URL which you want to refer and click "Generate Referral Link."

It will generate a link according to the date of your request. You can also click the social links for Facebook, Twitter, or Whatsapp to create a link to those applications.
Copy the URL (or click on the "Copy Link" box beside the link) and share the link with family, friends, and loved ones!

When your friends and loved ones click the link, you will be awarded 625 Speed Pass Points (after a complete purchase), which you may use towards any of our products! Because your friends are doing you a favor, they can reap more benefits as they will receive a unique coupon code worth $25. This sign-up bonus will help them with more purchases in our shop! If you have any questions or concerns, let us know, and we will be happy to help.