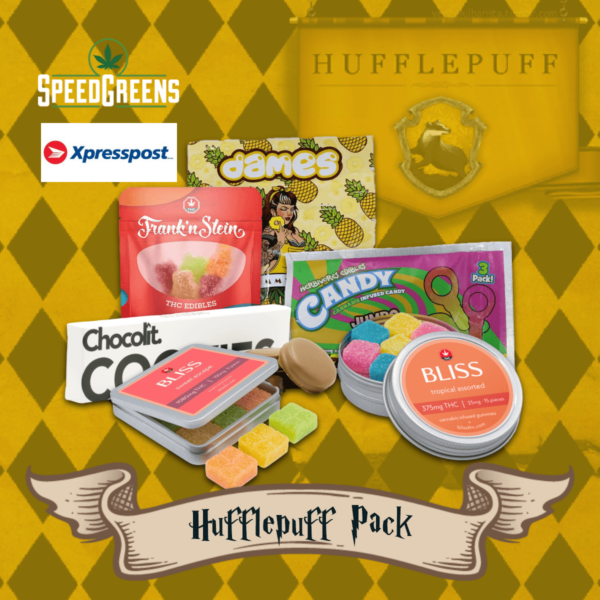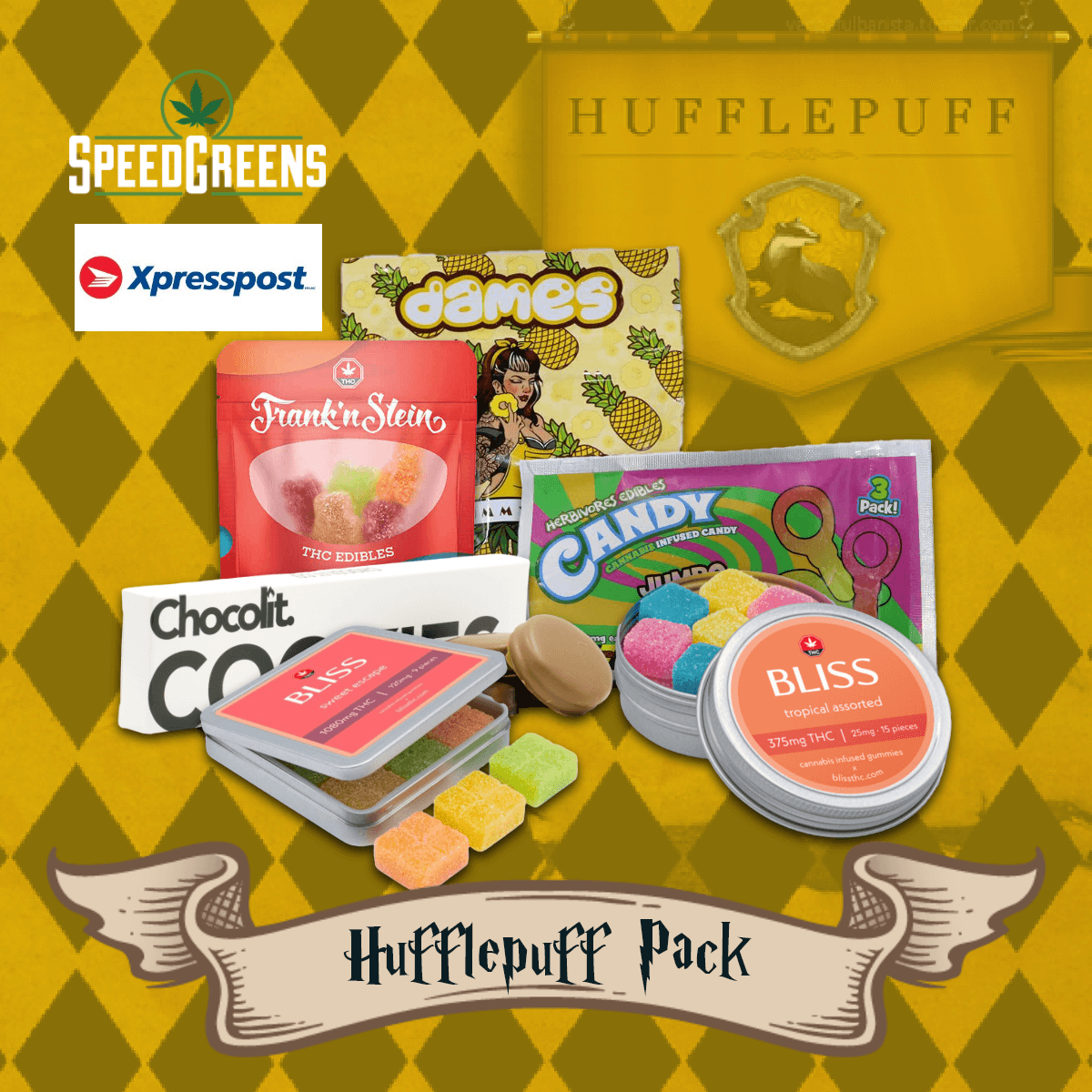 Hufflepuff House – Edibles Bundle Pack
BEST PRICE

GUARANTEED SHIPMENT

DISCREET PACKAGING
This fall, journey back into the wizarding world of Hogwarts. School is back in session and it's time to get yourself sorted into your house – but fret not, we've put together some packs for you to help you survive the new semester!
What's Included:
Bliss Sweet Escape x1
Herbivore Sour Keys 300mg x1
Frankenstein x1
Bliss 375mg x1
Chocolit Cookies x1
Dames x1
Xpress Post
(items will be chosen based on availability)
Receive in-stock notifications for this.
Laidback and known for their sociable personalities, Our Hufflepuff Pack is filled with delicious edibles that will surely delight
Hufflepuff wizards are mostly known for being friendly and cheerful and they need a pack that would reflect their personality. Our Hufflepuff bundle pack is filled with delightful edibles that are perfect for sharing with friends. Embrace the Hufflepuff spirit of harmony and kindness with our exclusive edible bundle pack. Whether you're sharing moments with friends, finding peace after a long day of hard work, or simply enjoying life's simple pleasures, this bundle is your key to a truly magical experience.
Discover the blissful benefits packed in a single bite from our edibles bundle
Hufflepuff wizards love to enjoy and savor the good things in life, which is exactly what our edibles bundle pack brings! Every user can enjoy the delightful tastes of a wide selection of popular edibles. Not only does it provide a great deal of benefits that edibles are known to possess, it's a fun and delicious way to enjoy THC.
Always down for a good time with our edible bundle
Users with a sweet tooth will love this edible bundle pack! This pack is perfect if you need to restock on your favorite brands or if you're looking to try out something new without breaking the bank. Each edible pack consists of a wide variety of different effects perfect for every mood or situation you're in. Great for sharing with friends or if you're looking to get high in a more enjoyable way.
Take a bite out of this amazing edible bundle pack
From gummies to chocolate cookies, sour to sweet – you'll find everything you're craving for in this edible bundle!
What's Included:
Bliss Sweet Escape x1
Herbivore Sour Keys 300mg x1
Frankenstein x1
Bliss 375mg x1
Chocolit Cookies x1
Dames x1
Xpress Post
(items will be chosen based on availability)