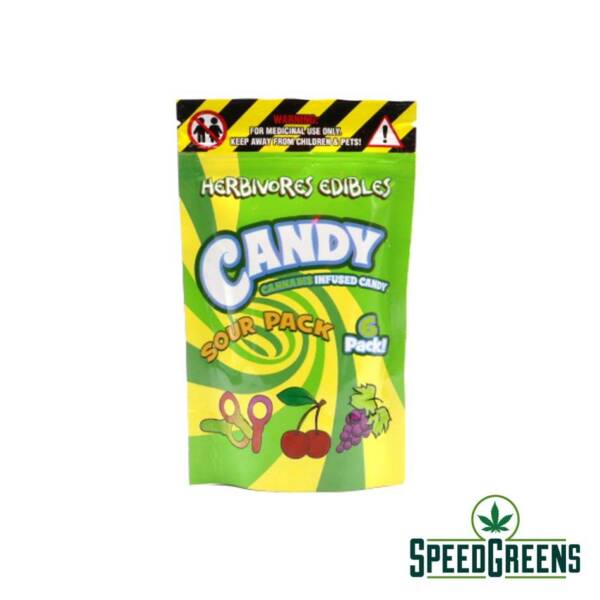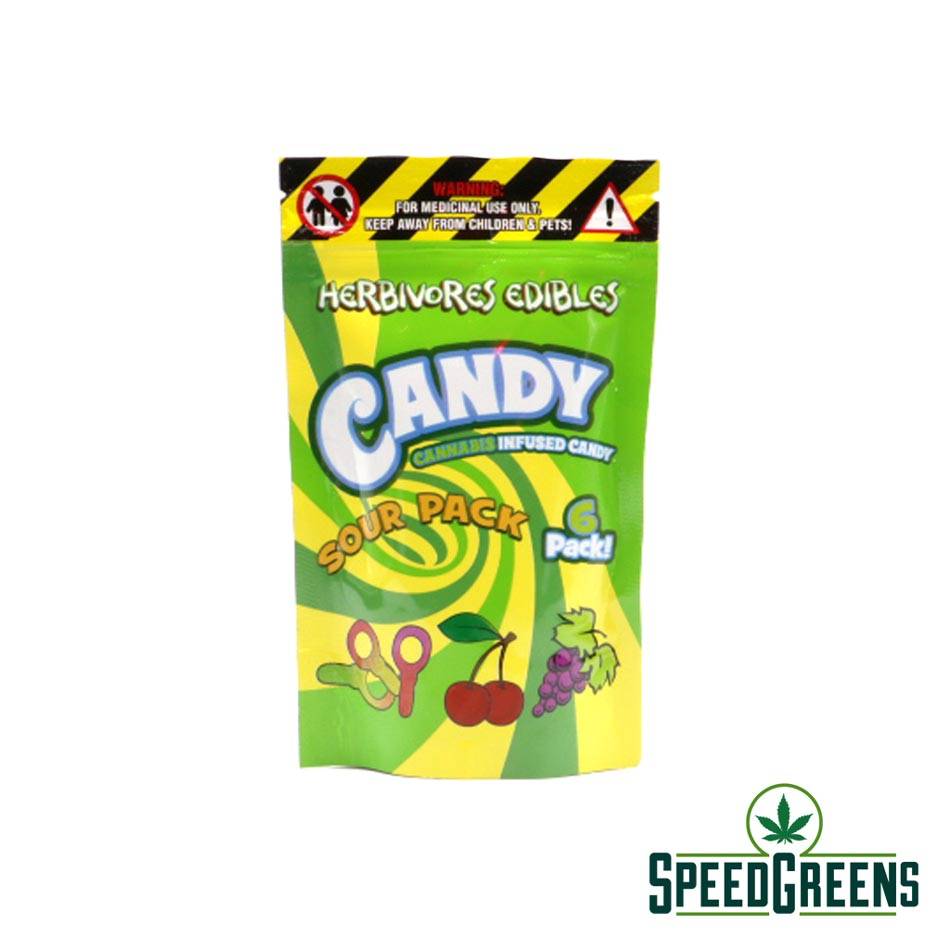 Herbivores Sour Gummies Variety (150mg THC Edibles)
BEST PRICE

GUARANTEED SHIPMENT

DISCREET PACKAGING
Cannabis infused variety sour flavoured gummy candy.
*6 candies per pack (25mg each/150mg total)
**Please note that some gummies may melt during transport due to the extreme heat.**
Description
Refer a friend
Reviews (6)
Relieve stress and pain with these THC edibles!
Make sure you are always healthy by leaving all the stress, pain, and anxiety behind. You can easily do this by ingesting cannabis edibles like Herbivores Edibles Sour Gummies Variety Pack. Each piece is infused with pure and premium THC distillates. Buy cannabis candy online today and enjoy a better life and health.
THC edibles are a delicious and easy way to medicate
Cannabis medication has never been this delicious and effective! 3 different tasty flavors!
Ingesting THC edibles every day can be tiring. Especially if you are eating the same sweet product and flavor all the time! Don't worry! With Herbivores Edibles Sour Gummies Variety Pack, you won't get tired of the sweet and sour flavors of the edible gummies included in this pack!
Every pack comes with 6 pieces of delicious edible gummies in 3 different flavors. Whenever you purchase this amazing product you will get 2 cherry sours, 2 grape sours, and 2 key sours. You won't easily get tired of the flavors and sweetness of these edibles!
To top that off, these cannabis edibles are convenient and can be consumed discreetly. They look like your regular gummies but with a relaxing and helpful kick.
Learn all the effects and uses of these THC edibles
Relieve all the pain you feel in a delicious and tasty way!
All the cannabis edible gummies in the Herbivores Edibles Sour Gummies Variety Pack are infused with pure THC cannabis distillate. THC is a cannabinoid found in cannabis plants popular with treating the following:
Relieving muscle cramps, density, and spasms
Handle insomnia
Ease nausea
Reducing symptoms of depression and anxiety
Decrease acute and chronic pain
Increasing appetite
Alleviating headaches and migraines
When you ingest Herbivores Edibles Sour Gummies, it will help you elevate and uplift your mood. If you feel happy and content, your mental health will be greatly improved. And if you add proper and deep sleep to that equation, both your physical and mental health will be better. These edibles are packed with concentrates that you'll love!
Find out all you need to know about these THC edibles!
Enjoy the euphoric experience and benefits without getting too intoxicated for the first timers
The Herbivores Edibles Sour Gummies Variety Pack contains 6 pieces of edible gummies with a total of 150mg THC, 25mg THC each. Every pack contains 2 pieces of grape, cherry, and key sours. These are famous for their sweet and sour flavor that many people love!
If you are a first time consumer of this cannabis edible, you should consume 1 piece and wait for 45 minutes up to 90 minutes before you consume another one. This is also the estimated time you need to wait to feel the full effects of the Herbivores Edibles Sour Gummies. Try out our baked goods if you're looking for a similar experience!
Store in a dry, cool place. It can last up to 3 months when opened.
Ingredients: Pure cannabis distillate, high fructose corn syrup, water, corn syrup, contains 2% or less of artificial flavor, citric acid, sodium benzoate (preservatives), and xanthan gum artificial color.
We Value Friendship, and It Starts with Sharing
Are you looking to provide your friends with the same benefits you enjoy?
Look no further! It only requires a simple step-by-step process that takes less than 5 minutes! You earn points that you can use in the shop, and they can benefit from the fantastic selection we provide. It's a win-win situation, so don't hesitate.
Go to "My Account" at the top of the page. If you haven't created an account, we highly suggest it! You can find the referral link section below your profile.

Input a page URL which you want to refer and click "Generate Referral Link."

It will generate a link according to the date of your request. You can also click the social links for Facebook, Twitter, or Whatsapp to create a link to those applications.
Copy the URL (or click on the "Copy Link" box beside the link) and share the link with family, friends, and loved ones!

When your friends and loved ones click the link, you will be awarded 625 Speed Pass Points (after a complete purchase), which you may use towards any of our products! Because your friends are doing you a favor, they can reap more benefits as they will receive a unique coupon code worth $25. This sign-up bonus will help them with more purchases in our shop! If you have any questions or concerns, let us know, and we will be happy to help.