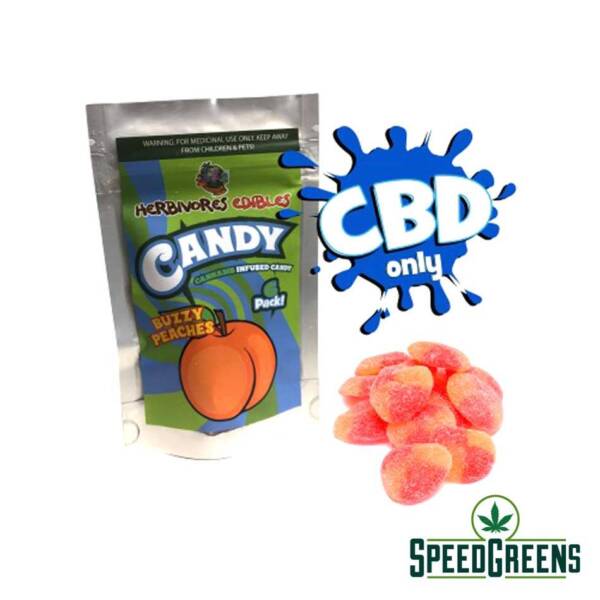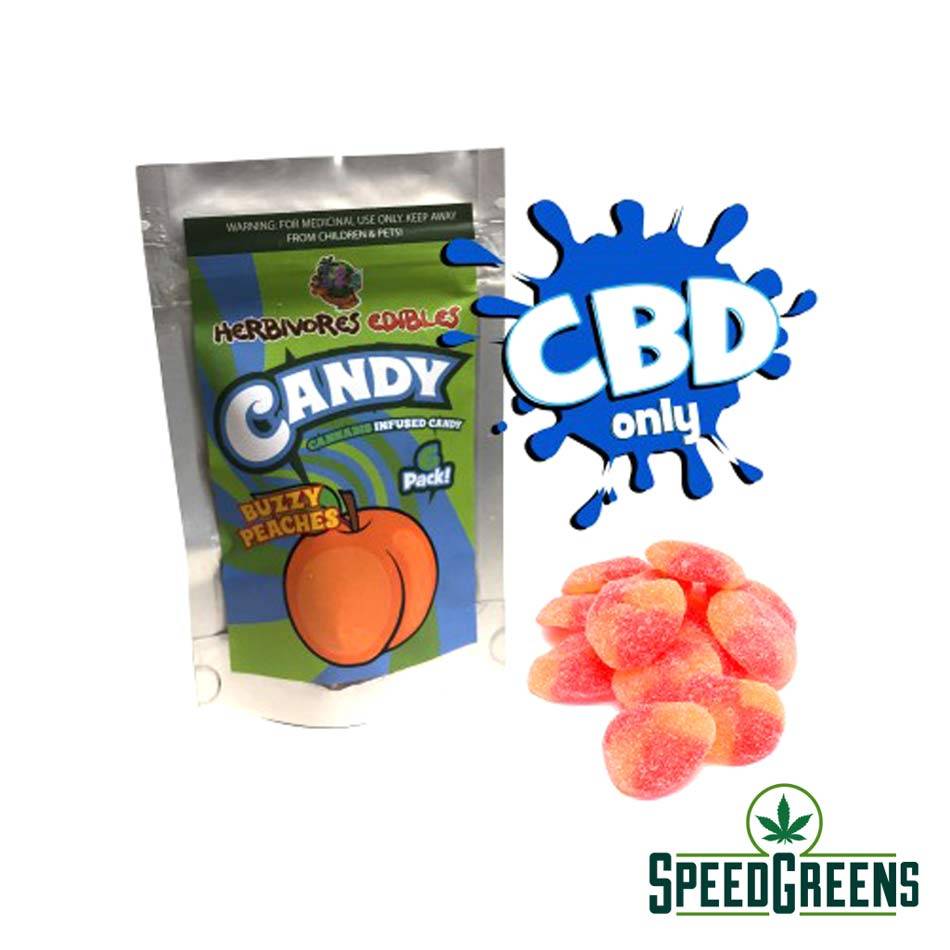 Herbivores Buzzy Peaches CBD Gummies (150mg)
BEST PRICE

GUARANTEED SHIPMENT

DISCREET PACKAGING
Herbivores Edibles is thrilled to offer a wide range of cannabis infused edibles & food product without the harsh cannabis flavor! Just the great taste of your favorite snack!
Flavours: Strawbuzzies, Banana Blasts, Blue Foot Blasts, Candy Colas, Cherry Sour, Watermelon Sour, Key Sour, Peach and Grape Sour.
*6 candies per pack (25mg each/150mg total)
**Please note that some gummies may melt during transport due to the extreme heat.**
Receive in-stock notifications for this.
CBD Gummies built for relaxation and calmness
Our CBD gummies can help start your journey to more fulfilling edible choices. Each of these delectable gummies is made with premium CBD with a tropical peach flavor that you will undoubtedly like. Our peach CBD candies, which contain 30mg of CBD per serving, are the simplest and most delicious way to reap the full benefits of CBD.
The organic taste of these CBD gummies help your ailments
You'll get the benefits of overall sensations that calm and relax your mind
When it comes to the full potential of CBD, researchers are hunting for answers. In the meantime, what have they learned? So far, we know that CBD is a proven treatment for epilepsy, and preliminary research shows promise in the treatment of a variety of anxiety disorders. To provide support, our Peach CBD gummies are designed with the purest hemp-derived CBD oil, as well as other quality nutrients including organic fruit tastes and important vitamins. Our peach hemp gummies may provide a variety of benefits when taken on a regular basis, including: overall sensations of relaxation and calmness, improved mental clarity and focus, support for fatigued muscles and joints, reduced soreness and weariness, and lower levels of everyday stress. With our Herbivores Buzzy Peaches combined with the advantages of CBD, you can seize the day.
Enjoy the long-lasting effects of these CBD gummies
CBD gummies have effects that can be seen on the varied responses on your body
The amount of time it takes for CBD to induce endocannabinoid responses varies from person to person. The first concerns the amount of CBD oil contained in each gummy. Remember, a CBD gummy is just a regular gummy with CBD added to it. The majority of CBD gummies will include at least 30 to 45 milligrams of CBD per serving. CBD edibles will take a little longer to get into your system than CBD oil drops, but not much longer than 30 to 90 minutes in most situations. This is because when you put CBD beneath your tongue, the CBD is absorbed via the sublingual vein instead than the digestive tract.
Find out if these CBD gummies are right for you
Dosing CBD into your system also affects how it gives your body benefits and more
This is entirely dependent on the amount of CBD you use to achieve the desired effect. A low dose of CBD gummies is generally better for focus and energy. Higher doses will aid in the management of anxiety, chronic pain, and even better sleep. Always begin with the smallest effective amount of CBD and gradually increase it. On an empty stomach, take a CBD gummy and let your digestive system do its job. If you don't feel anything after an hour, try half a gummy or (in extreme cases) another entire gummy. You'll almost certainly see an effect as a result of the best edibles Speed Greens can offer!