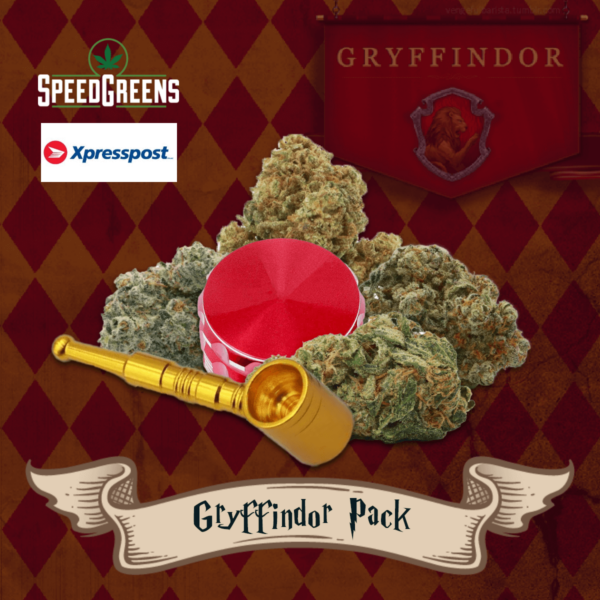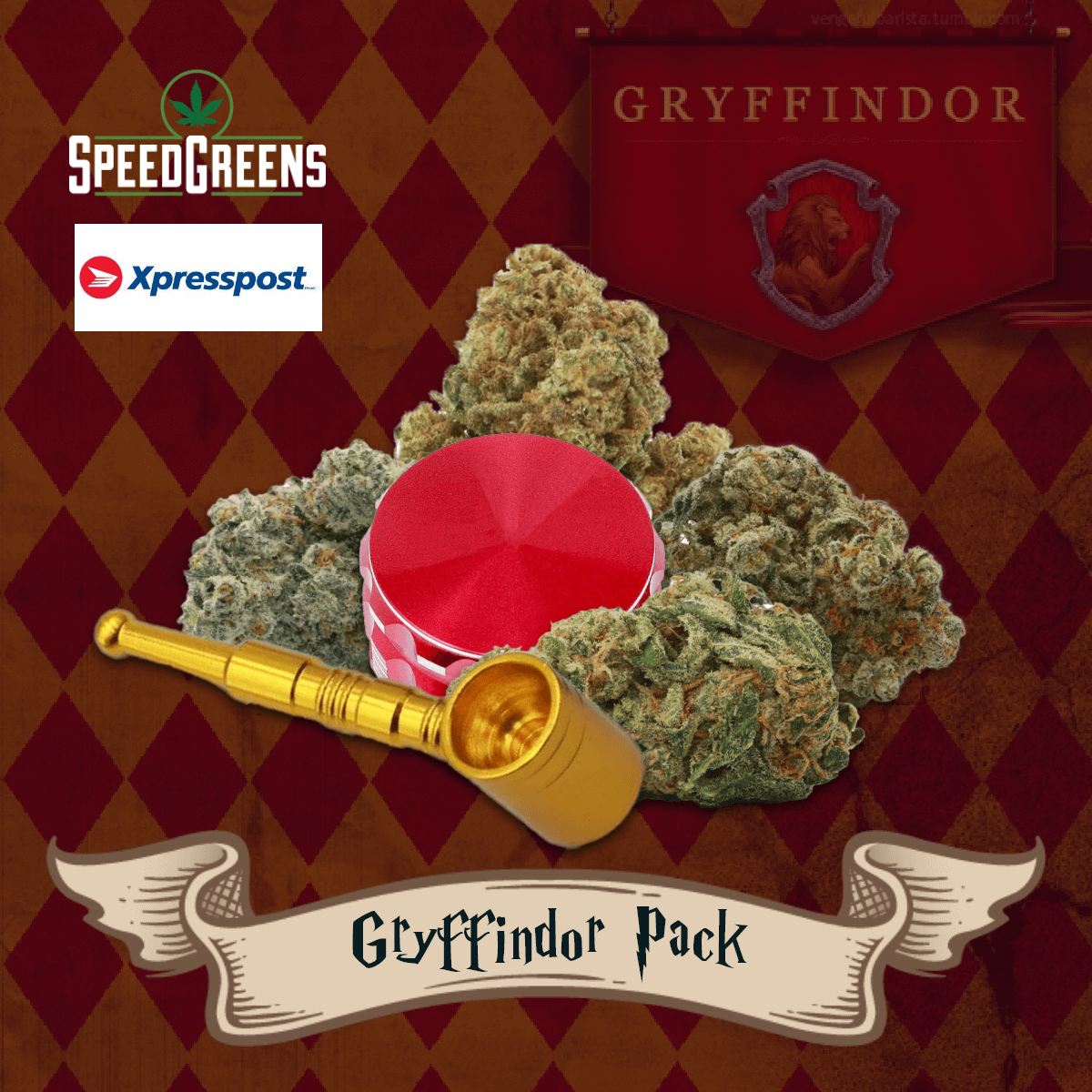 Gryffindor House – Flowers Bundle Pack
BEST PRICE

GUARANTEED SHIPMENT

DISCREET PACKAGING
This fall, journey back into the wizarding world of Hogwarts. School is back in session and it's time to get yourself sorted into your house – but fret not, we've put together some packs for you to help you survive the new semester!
What's Included:
7g AA
7g AAA
7g AAAA
7g Top Shelf
Metal Grinder
Metal Pipe
Xpress Post
(items will be chosen based on availability)
Receive in-stock notifications for this.
For the brave and chivalrous, our Gryffindor bundle includes a selection of daring and bold products
Like most wizards that belong to house Gryffindor, these main character type of users enjoy the classics so we carefully curated a bundle filled with our finest flowers and some essential tools to elevate their experience. Gryffindor wizards enjoy their weed, the straightforward and traditional way so this is definitely the perfect pack for them.
Enjoy a wide variety of benefits from our flower bundle
The Gryffindor Pack — a carefully curated selection of indica, hybrid, and sativa strains designed to elevate your cannabis experience. With this bundle, you'll enjoy the benefits of diversity and versatility in one convenient package. Discover the distinct effects of each strain: find relaxation and pain relief with indicas, experience invigoration and focus with sativas, and savor the balance of hybrid strains.
Different strains from our flower bundle for different effects right at your fingertips
Having a wide variety of different strains means you can enjoy different effects – meaning, you can enjoy a different experience each time. Whether you're in the mood to be social or just looking to chill for a quiet night in, this flower pack has got your back!
Are you ready to soar to new heights with our Flower bundle?
Aside from getting an expertly curated set of flower strains, this pack also comes with essential toking items like a metal grinder and a pipe so you can easily spark and go. To put the cherry on top of this amazing bundle, this includes Xpresspost shipping so you can enjoy our strains faster than you can cast a spell.
What's Included:
7g AA
7g AAA
7g AAAA
7g Top Shelf
Metal Grinder
Metal Pipe
Xpress Post
(items will be chosen based on availability)