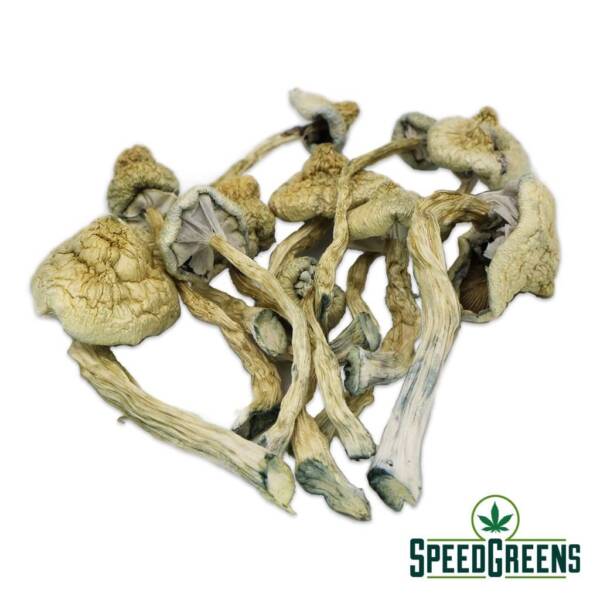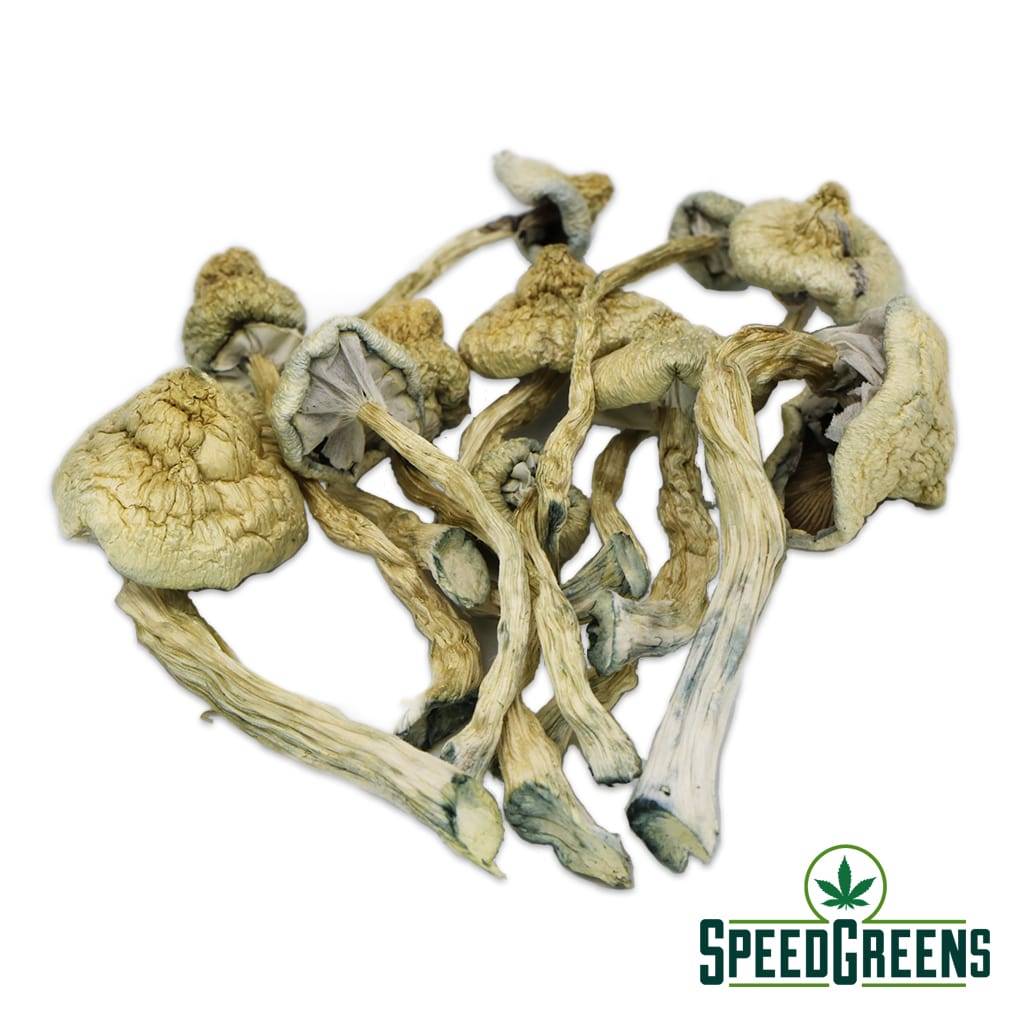 Great White Monster (Psilocybe cubensis) – Magic Mushroom
BEST PRICE

GUARANTEED SHIPMENT

DISCREET PACKAGING
Great White Monster, origins of this magic mushroom strain are unknown. The "Great White Monster" is a mutant cubensis albino strain that was named for it's unique rusty white spores. Known for high potency, and strong hallucinogenic effects.
A mystical and euphoric magic mushroom you can enjoy
This is one monster of a mushroom! The origins of the Great White Monster magic mushroom strain are largely unknown. But the "Great White Monster" is a cubensis albino mutant strain and named due to the appearance of rusty white spores. High potency and powerful psychedelic effects are also well-known features that you will love. Buy White Monster shrooms from Speed Greens if you want to have a trip of a lifetime.
An uplifting magic mushroom you can definitely enjoy
Get rid of anxiety, depression, and other negative feelings when you buy shrooms
Users should expect minor visual and auditory hallucinations, as well as temporal distortion, after taking the drug. White Monster mushrooms magic mushrooms have a wide range of medicinal properties. White Monster Mushrooms, in the correct combination and situation, can help with anxiety, uncertainty, and mood problems. GWM shrooms are euphoric and uplifting, providing a heightened psychedelic experience that lets you connect with nature.
Get signature magic mushroom effects with the ideal dosage
Effects can be felt after 10 to 40 minutes of consumption
A magic mushroom microdose is when you take a very small amount of psilocybin or psilocin, so small that you won't feel any full-body effects but will still be able to unleash your mind's potential. Depending on the amount and the individual, effects can last anywhere from 10 to 40 minutes after intake and can persist anywhere from 3 to 6 hours. Psilocybes, like other tryptamines, can elicit "mushroom yawns," which become more noticeable as one approaches peak, yet the rest of the body feels active rather than sleepy. From the mystical, ecstatic, and revelatory to the hyperspatial and mind-altering observational, users may expect a broad range of effects and feelings. You'll love the effects of White Monster when you trip out!
General Dose Guide:
Microdose – 0.1g – 0.3g

Beginner – 0.3g – 1g

Average – 1g – 2.5g

Experienced – 2.5g – 3.5g+
An artful sensation after intake of this magic mushroom
Buy shrooms to experience the special Great White Monster magic mushroom
The Great White Monster is a rare and powerful cubensis strain with high potency and strong hallucinogenic effects. This strain is originally a cross between Puerto Rican and the A-strain, but the Great White Monster was born out of accidental exposure to quaternary reactive ammonium siloxane. Albino and leucistic spores give this mushroom a truly one-of-a-kind appearance, while large fruits make it a prolific grower. If you're looking for an intense psychedelic adventure, this White Monster mushroom is a perfect choice.