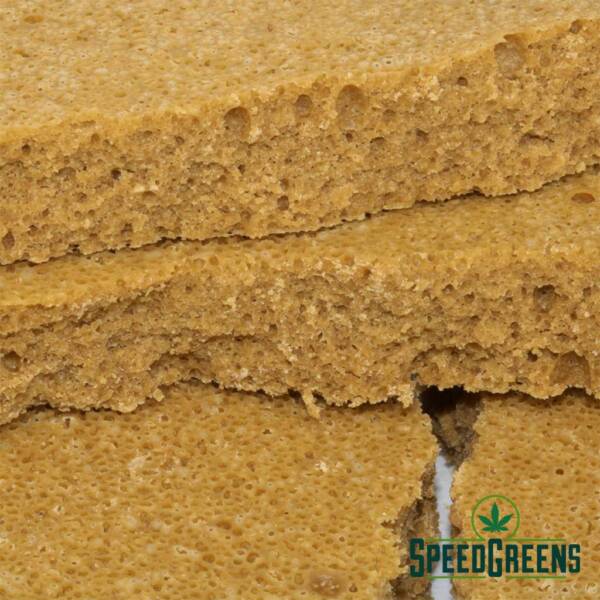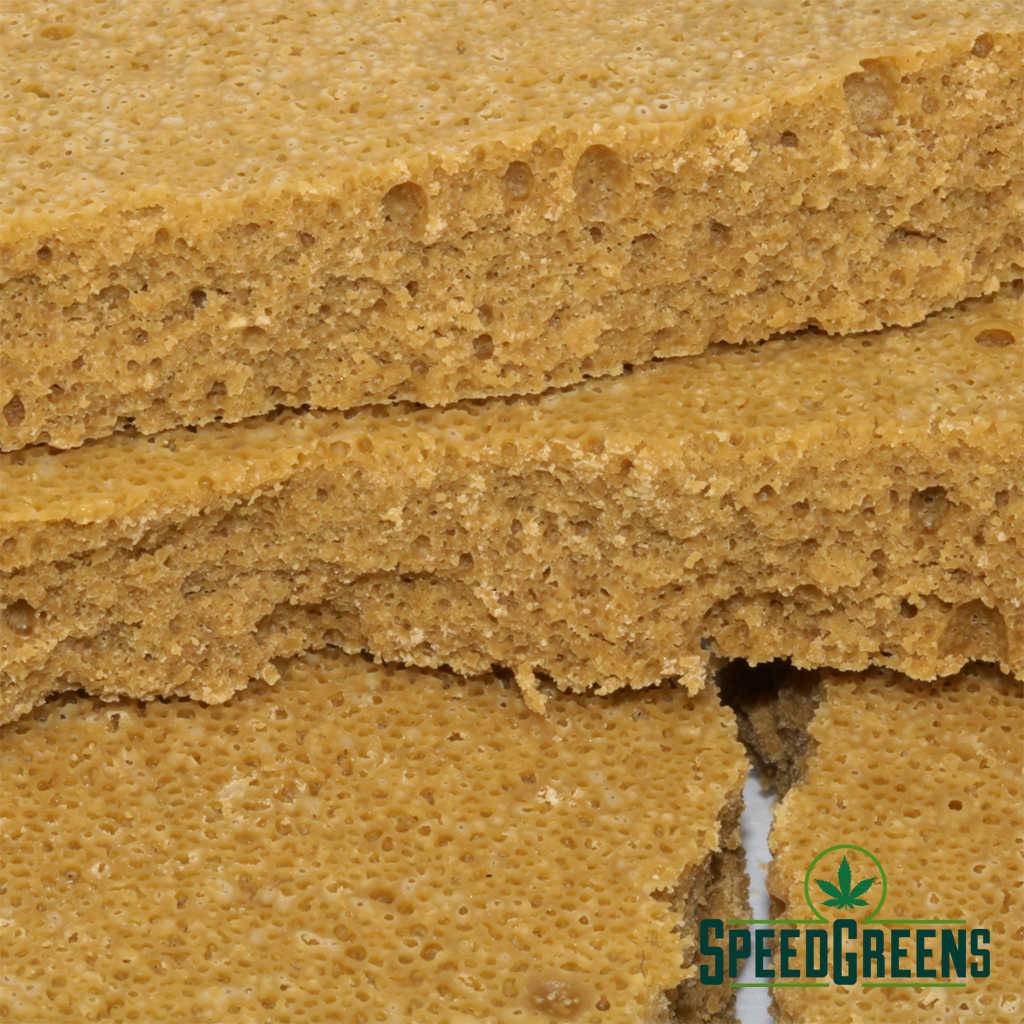 Gorilla Bomb Pot Budder (AAAA)
BEST PRICE

GUARANTEED SHIPMENT

DISCREET PACKAGING
Gorilla Bomb is a rare slightly sativa dominant hybrid strain (60% sativa/40% indica) created through crossing the infamous THC Bomb with a phenotype of Gorilla Glue #4. With Gorilla Bomb, get ready for a super potent high that roars into both mind and body with a hard-hitting potency. The Gorilla Bomb high explodes in your brain first, launching it into a lifted energetic state that fades in and out of focus. Your body will start to fall into a deeply relaxed tingly state at this point, which quickly turns sedative and leaves you hopelessly couch-locked for hours and hours on end. Thanks to these effects, Gorilla Bomb is often chosen to treat patients suffering from conditions such as chronic pain, mood swings, muscle spasms or cramps, depression, chronic fatigue, and chronic stress. This bud has a super tasty chocolate diesel flavor with a sweet exhale. The aroma is very earthy and pungent with a rich pine overtone accented by fresh diesel and chocolate as the nugs are burned. Gorilla Bomb buds have fluffy small spade-shaped olive green nugs with dark amber hairs and a thick frosty coating of tiny white crystal trichomes.
Description
Refer a friend
Reviews (5)
Intense high to elevate your mind and body
Prepare for a very intense cannabis high that roars through both mind and body with a hard-hitting potency with Gorilla Bomb pot budder. The Gorilla Bomb high begins with an explosion in your brain, sending it into an elevated energized state that fades in and out of focus. Find the best selection of weed online here at Speed Greens. Shop now!
This quality pot budder offers immense relaxation benefits
The Gorilla Bomb Budder is usually taken to get rid of mood swings and cramps
Gorilla Bomb is frequently used to treat individuals with chronic pain, mood swings, muscle spasms or cramps, depression, chronic exhaustion, and chronic stress due to these effects. Regardless, this cross is sure to elevate your spirits and put you in a state of joy. As a result, the Gorilla Bomb cannabis strain is ideal for persistent stress, anxiety, and depression. Do you suffer from a variety of mood disorders? The Gorilla Bomb strain is the one for you. It has strong uplifting and invigorating properties that might help you feel better. A powerful sense of euphoria is also produced by the mixture, which is ideal for stress and racing thoughts.
Find out what a premium pot budder does
Experience the sweet flavors and rich aroma of the Gorilla Bomb Budder
With a sweet exhale, this concentrated bud has a delicious chocolate diesel flavor. As the nugs burn, the perfume becomes quite earthy and aromatic, with a thick pine overtone enhanced by fresh diesel and chocolate. This stimulating and cheerful marijuana strain turned into budder is ideal for running errands and other daily tasks. When you don't have anything to do, you can also smoke Gorilla Bomb Strain. Keep in mind that the high can be quite depressing, especially if you smoke over your tolerance level, so be cautious.
This pot budder is exactly what you've been looking for
Gorilla Bomb is a great choice for new users if they want to get into budder
Gorilla Bomb is an uncommon somewhat sativa dominant hybrid strain (60 percent sativa / 40 percent indica) developed by mating the iconic THC Bomb with a Gorilla Glue #4 phenotype. The hybrid also has a relatively quick flowering period and a high yield per square meter. Gorilla Bomb is a rather simple plant to grow, and it can be grown both indoors and outdoors. Gorilla Bomb is a great choice for new cannabis producers and hobbyists searching for a simple plant to grow. It's not only simple to cultivate, but it can also yield a large amount of edible herb under the correct conditions. Buy now from a reputable weed online shop!
We Value Friendship, and It Starts with Sharing
Are you looking to provide your friends with the same benefits you enjoy?
Look no further! It only requires a simple step-by-step process that takes less than 5 minutes! You earn points that you can use in the shop, and they can benefit from the fantastic selection we provide. It's a win-win situation, so don't hesitate.
Go to "My Account" at the top of the page. If you haven't created an account, we highly suggest it! You can find the referral link section below your profile.

Input a page URL which you want to refer and click "Generate Referral Link."

It will generate a link according to the date of your request. You can also click the social links for Facebook, Twitter, or Whatsapp to create a link to those applications.
Copy the URL (or click on the "Copy Link" box beside the link) and share the link with family, friends, and loved ones!

When your friends and loved ones click the link, you will be awarded 625 Speed Pass Points (after a complete purchase), which you may use towards any of our products! Because your friends are doing you a favor, they can reap more benefits as they will receive a unique coupon code worth $25. This sign-up bonus will help them with more purchases in our shop! If you have any questions or concerns, let us know, and we will be happy to help.