By purchasing this product, you can earn points based on a percentage of cart total. You will come to know the earn points information once you add the product to cart.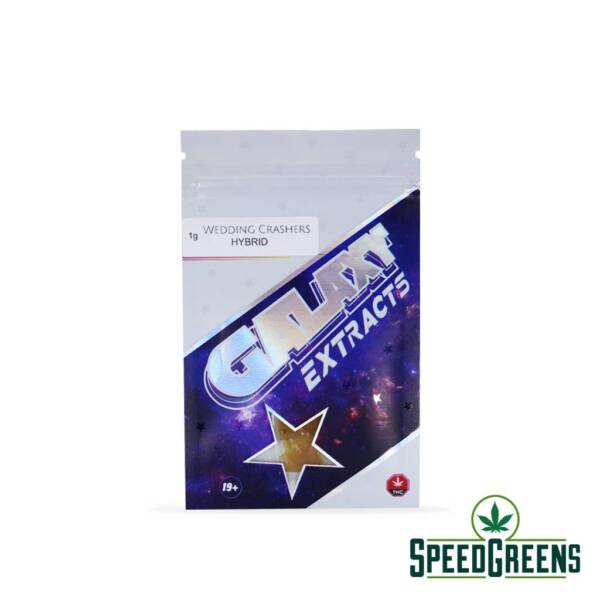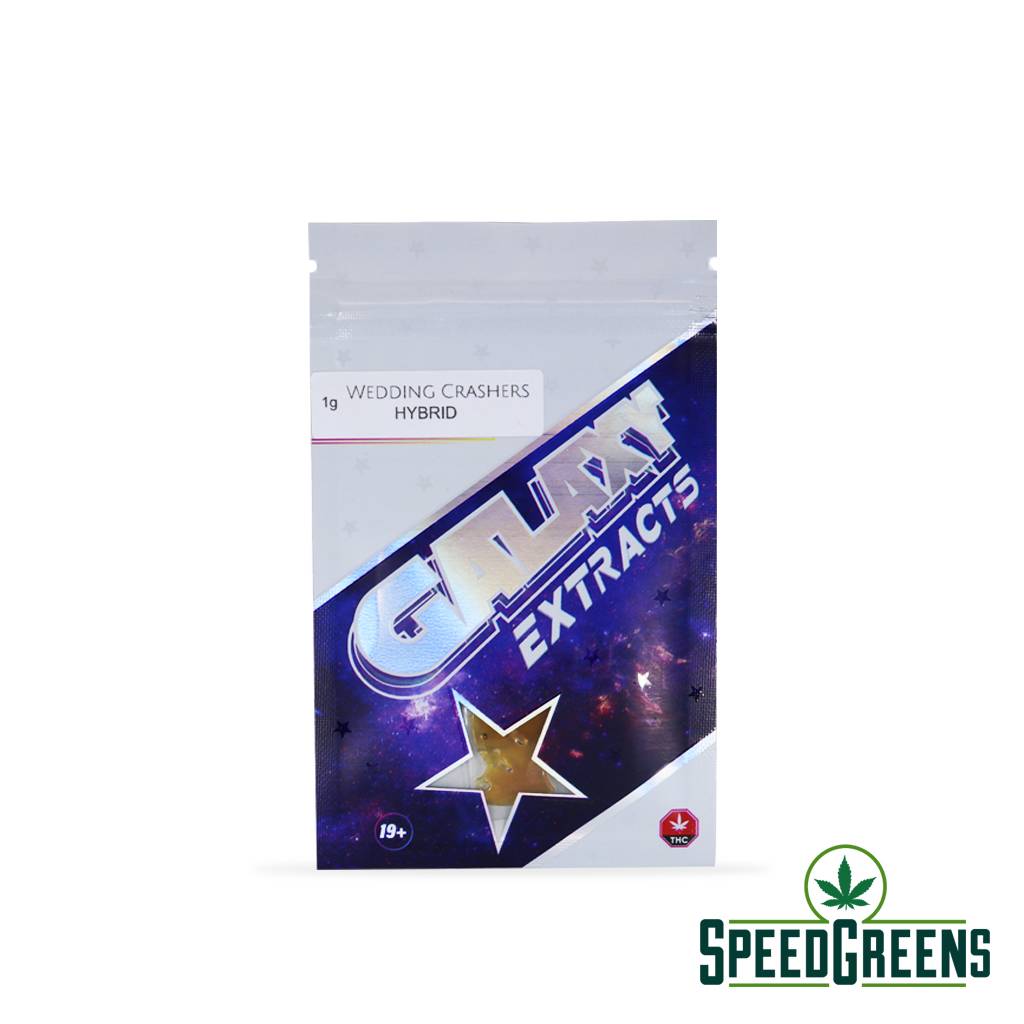 Galaxy Extracts – Wedding Crashers – Shatter Weed
BEST PRICE

GUARANTEED SHIPMENT

DISCREET PACKAGING
Wedding Crasher is a sativa dominant hybrid strain created through a potent cross of the classic Wedding Cake X Purple Punch strains. You ready to crash this wedding? You'd better be prepared for a super long-lasting and energizing high that will get you up and moving on the dance floor, working on your to-do list or simply getting in on meaningful conversation with friends and family. You'll feel a lift at the onset of the high, immediately slamming into your mind with a sense of happiness and motivation. You'll be infused with a sense of creative energy and focus that has you feeling laser-sharp with mental clarity that replaces any negative feelings or racing thoughts. As your mind flies higher, you'll feel a sense of sociability wash over you, giving you the energy that you need to easily converse with those around you. These effects make Wedding Crasher perfect for treating depression, chronic stress, mood swings, nausea or appetite loss and inflammation. This bud has a sweet and fruity grape berry flavor with a light vanilla exhale. The aroma is very similar, although with an earthy diesel effect to it. Wedding Crasher buds have long forest green nugs with thin orange hairs, purple undertones and a coating of tiny amber crystal trichomes.