By purchasing this product, you can earn points based on a percentage of cart total. You will come to know the earn points information once you add the product to cart.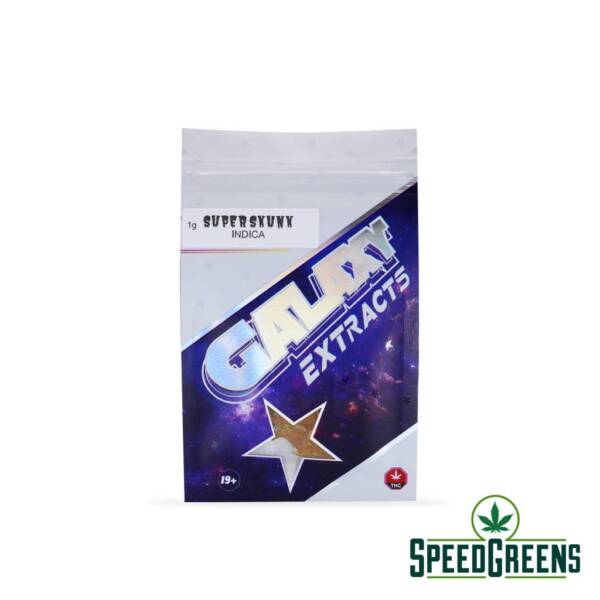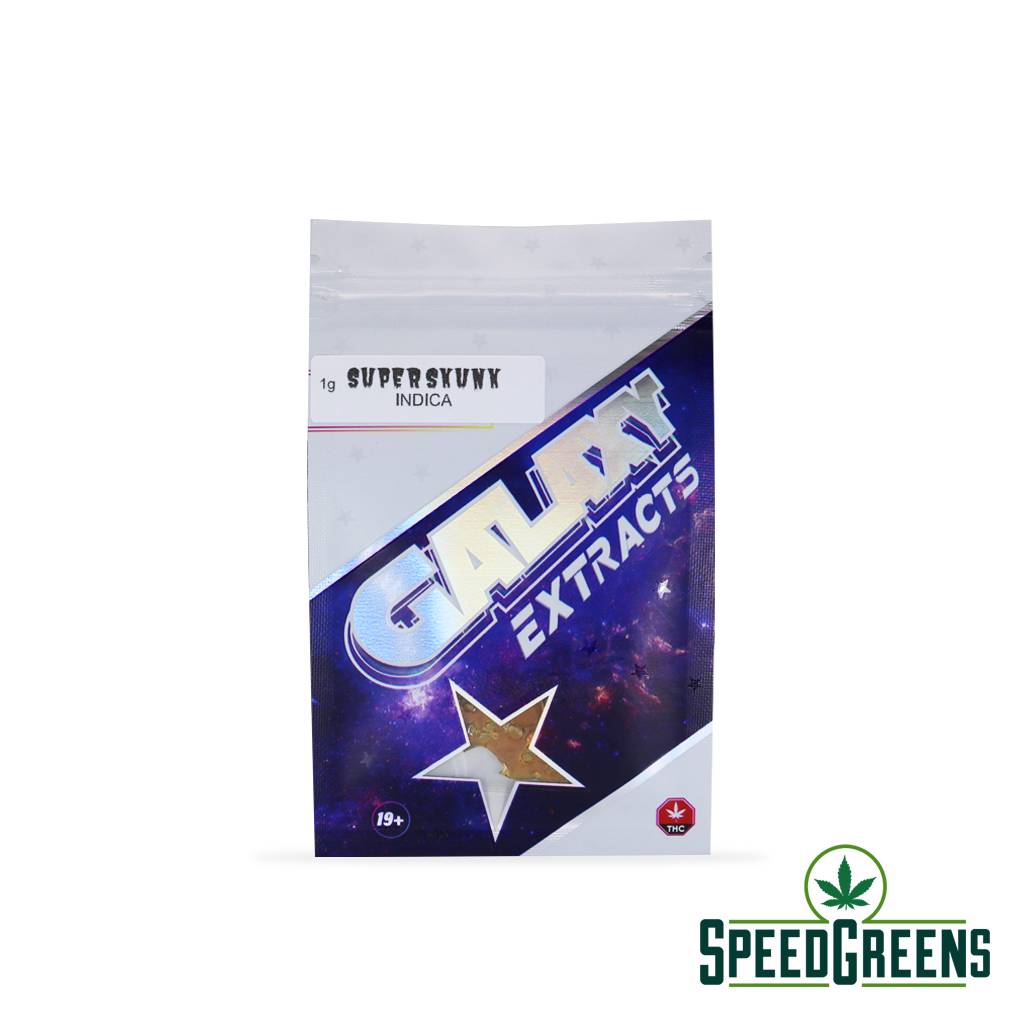 Galaxy Extracts Shatter – Super Skunk – Indica Shatter
BEST PRICE

GUARANTEED SHIPMENT

DISCREET PACKAGING
Known for its strong skunky smell and deeply relaxing effects, Super Skunk is an indica-dominant crossbreed of Skunk #1 and an original Afghani strain. The sativa/indica ratio is 35:65, making this a decidedly physical strain that can help relieve bodily pain, insomnia, depression, and anxiety, as well as everyday stress. It's also effective at treating depression and lack of appetite. CBD levels are also hard to pin down, with estimates ranging from 0.26% to 2.4%, but neither reading is high enough to firmly recommend this for seizure disorders. Super Skunk delivers a euphoric body buzz that improves mood, sparks creativity, and encourages a carefree attitude. Paranoia is possible, but dry mouth and bloodshot eyes are more common. Like its parent strain, Super Skunk has a strong, pungent skunk aroma and an earthy, skunky flavor. The buds are a lighter green color with a light hazing of trichomes. This strain sells on the legal markets in Oregon, Washington, Colorado, Arizona, and Connecticut. It also circulates on the black market, though it isn't terribly common there.