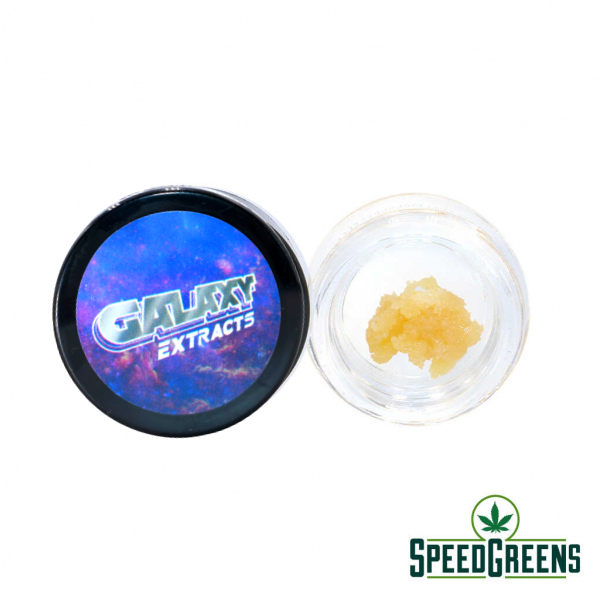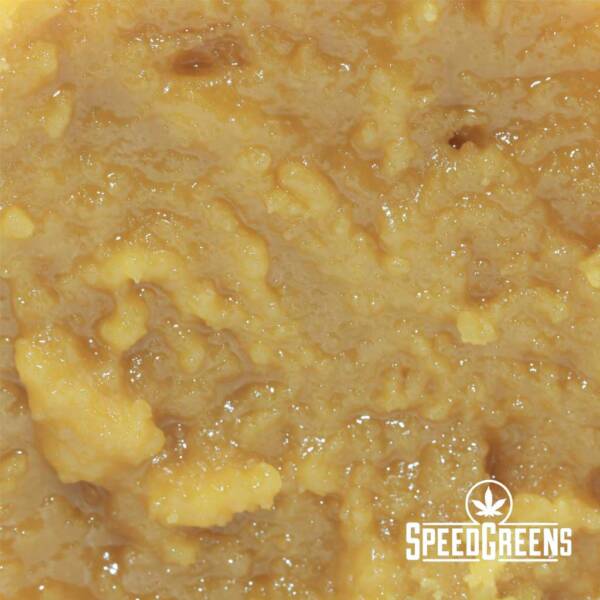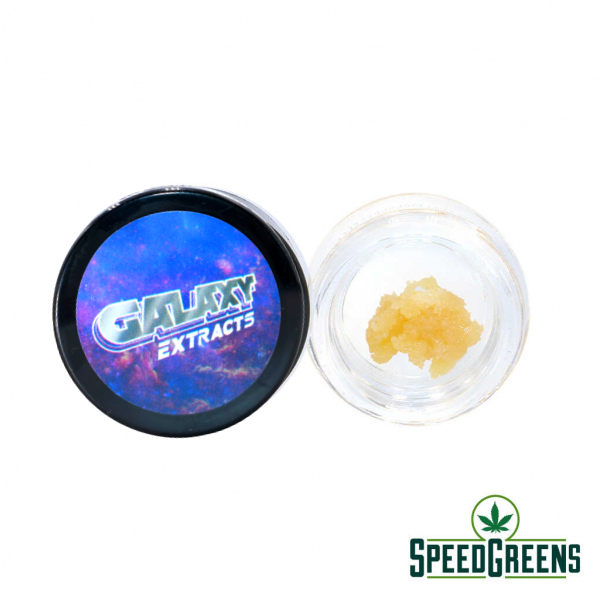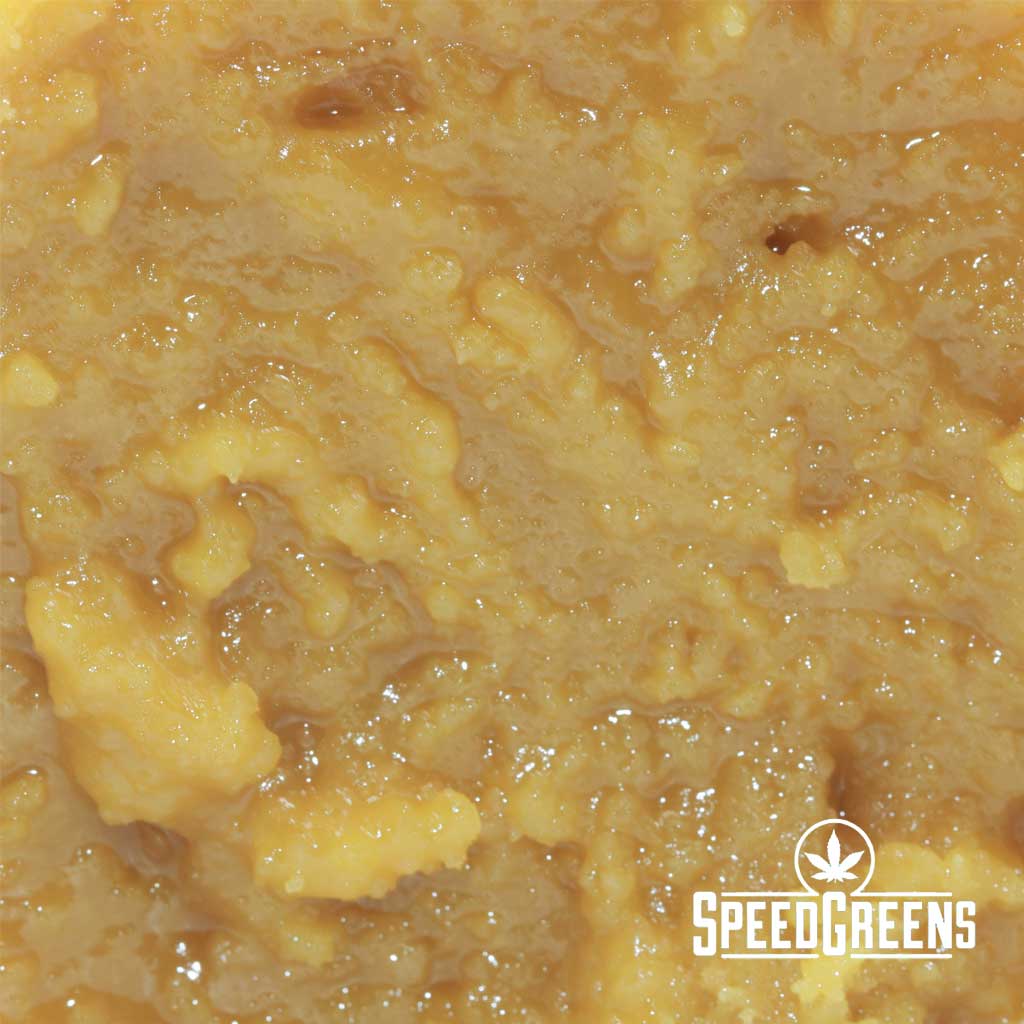 Galaxy Extracts – Orange Cookies Live Resin
BEST PRICE

GUARANTEED SHIPMENT

DISCREET PACKAGING
Galaxy Extracts Live Resin Orange Cookie
Orange Cookies is a slightly indica dominant hybrid (60% indica/40% sativa) strain created through a powerful cross of the insanely delicious Orange Juice X Girl Scout Cookies strains. This tasty bud boasts a long-lasting mellow buzz. The Orange Cookies high is characterized by a euphoric cerebral buzz that starts behind the eyes and in the forehead before quickly spreading throughout the body, leaving you happy and utterly relaxed. This high is relatively mild in nature and won't cause you to experience any paranoia, anxiety, or sedation that sometimes comes with hybrid strains. Because of these mellow effects and its moderate THC level, Orange Cookies is said to be the perfect strain for treating patients suffering from chronic stress, anxiety, mild cases of depression, and muscle spasms or tremors. Much like its name suggests, this bud has a tangy aroma of sweet citrus and a taste of sweet fruity citrus that has a sour earthy tinge upon exhale. These buds have medium-sized super dense lumpy spade-shaped light minty green nugs that are covered in fiery orange hairs and sparse spattering of white crystal chunky trichomes and resin.
Galaxy Extracts ™ is proud to bring you the highest quality, most flavorful premium concentrates on Earth. Get ready to blast off into outer space.To create our Galaxy Live Resin, we use small batches of single-origin genetics. Like all Galaxy Extract products, these are grown naturally right here in Beautiful British Columbia without the use of any harmful pesticides. While Live Resin is similar to wax or shatter, the robust terpene profile gives it a much more flavorful, authentic marijuana experience.
Description
Refer a friend
Reviews (10)
Buy resin now and experience a long-lasting mellow high
Orange Cookies deliver a potent high that you'll love. These, like other Galaxy Extract products, are cultivated without the use of toxic pesticides right here in beautiful British Columbia. This delectable resin provides a long-lasting mellow high and which you cannot ordinarily buy in your usual online dispensary. Looking to buy resin? Grab yours today!
Buy resin to alleviate your stubborn conditions.
A tangy and sweet concentrate good for anxiety, mild depression, and chronic pain.
This high is quite mild in nature and will not cause you to experience the paranoia, anxiety, or drowsiness that certain hybrid strains may bring. So, buy Orange Cookies since it is claimed to be the ideal strain for treating many different conditions. Individuals suffering from chronic stress, anxiety, mild depression, and muscular spasms or tremors find happiness because of its soothing effects.
Buy resin for its euphoric cerebral buzz and enter a blissful trance
You will feel light and euphoric with a pleasant sense of relaxation and satisfaction
The Orange Cookies high is distinguished by a euphoric cerebral buzz that begins behind the eyes and in the forehead before rapidly spreading throughout the body, leaving you pleased and completely relaxed. Buy this resin now from the most reliable online dispensary in Canada! Let your body soak up the amazing sensations. Find somewhere comfortable and let your mind drift away. Make sure you have something to eat in case the munchies hit!
If you're looking for calming properties, you better buy resin!
Get to know more about Orange Cookies and see if it's right for you.
Like its name suggests, this resin is made from a bud with a tangy aroma of sweet citrus and a flavor of sweet, delectable citrus with a sour earthy tinge on the exhale. The resin is highly powerful. Galaxy Extracts captures the flavour profile of Orange Cookies into a beautiful resin to get the freshest version of the plant without drying. The strong aromas will keep you coming back for more. Don't hesitate to buy resin if you want to get your cannabis fix. Grab yours today!
We Value Friendship, and It Starts with Sharing
Are you looking to provide your friends with the same benefits you enjoy?
Look no further! It only requires a simple step-by-step process that takes less than 5 minutes! You earn points that you can use in the shop, and they can benefit from the fantastic selection we provide. It's a win-win situation, so don't hesitate.
Go to "My Account" at the top of the page. If you haven't created an account, we highly suggest it! You can find the referral link section below your profile.

Input a page URL which you want to refer and click "Generate Referral Link."

It will generate a link according to the date of your request. You can also click the social links for Facebook, Twitter, or Whatsapp to create a link to those applications.
Copy the URL (or click on the "Copy Link" box beside the link) and share the link with family, friends, and loved ones!

When your friends and loved ones click the link, you will be awarded 625 Speed Pass Points (after a complete purchase), which you may use towards any of our products! Because your friends are doing you a favor, they can reap more benefits as they will receive a unique coupon code worth $25. This sign-up bonus will help them with more purchases in our shop! If you have any questions or concerns, let us know, and we will be happy to help.