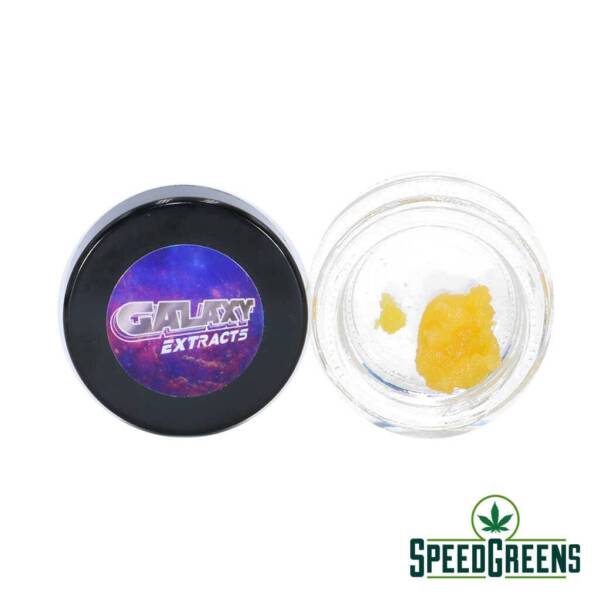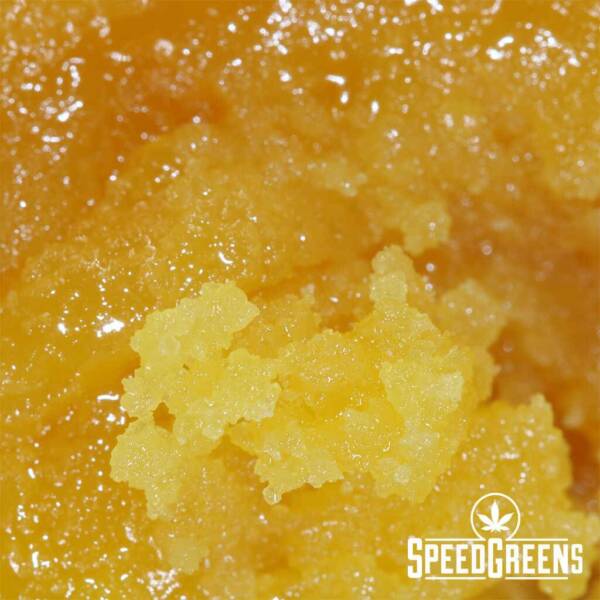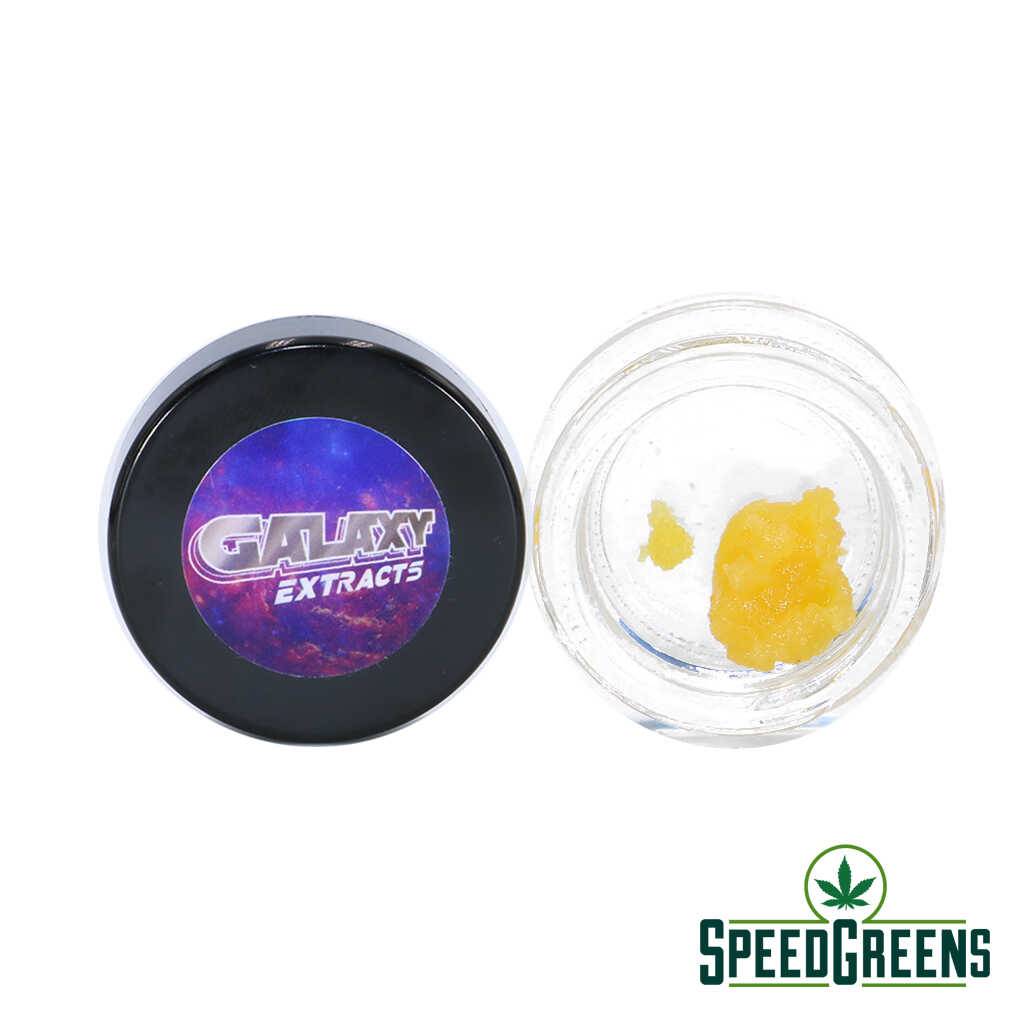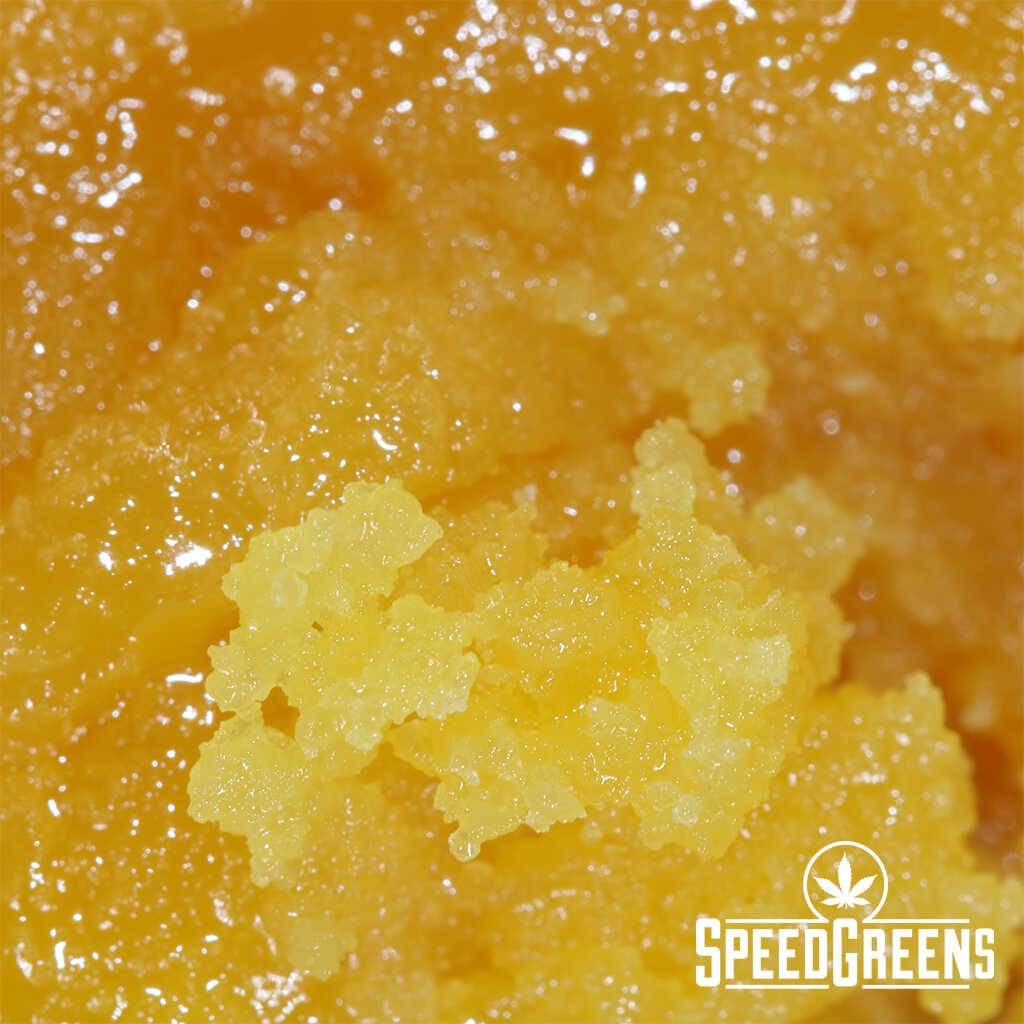 Galaxy Extracts – Mimosa Live Resin
BEST PRICE

GUARANTEED SHIPMENT

DISCREET PACKAGING
Galaxy Extracts Live Resin Mimosa
Mimosa is a sativa dominant hybrid strain (70% sativa/30% indica) created through crossing the classic Purple Punch X Clementine strains. If you're looking for an early morning pick-me-up (minus the alcohol), this bud is totally for you. Mimosa packs bright and happy daytime effects that are perfect for chasing sleep away and giving you a positive mood as you take on your day. You'll feel an energetic, clear-headed lift at the onset of the high, which fills your brain with euphoric motivation and laser-sharp focus. A light tingle accompanies these effects, resting mainly in the body rather than your head. Mimosa is said to be the perfect choice for treating those suffering from conditions such as depression, chronic stress or anxiety, ADD or ADHD, migraines, and nausea or appetite loss. This bud has a sweet and sour tropical citrus flavor with a light berry exhale, almost like a fresh mimosa! The aroma follows the same profile, although with an influx of woody florals and fresh earthy herbs. Mimosa buds have rounded dense small olive green nugs with lots of dark orange hairs and a coating of bright white crystal trichomes.
This tropical live resin gives you a cheery daytime effect
You'll find just what you're looking for with Galaxy Extracts Mimosa Live Weed Resin. If you need a pick-me-up in the morning (without the booze), this resin is the perfect thing. Mimosa offers bright and cheery daytime effects that your body yearns for. Grab the best live resin Canada has to offer! Don't wait!
Mimosa, a weed resin good for various ailments
A Live Resin to help calm you down and clear your head
Mimosa is thought to be an excellent choice for anyone suffering from depression, chronic stress or worry, ADD or ADHD, headaches, nausea, or loss of appetite. You'll feel invigorated and clear-headed, and your brain will be filled with joyous drive and laser-sharp focus. These feelings are accompanied with a mild tingling sensation that is felt mostly in the body rather than the head.
This weed resin will invigorate you and clear brain fog
Mimosa Live Resin is just the thing to satisfy your cannabis cravings
Fill your brain up with happy and positive thoughts as well as help you with your focus. Weed resin is a much more concentrated product compared to the flower it comes from. Get a quick hit of Mimosa's euphoric effects. The uplifting sensations will envelope you in sensations that you can't seem to shake. Let your body settle down on something comfortable and make sure you have some snacks at the ready.
This weed resin has so much to offer you!
A bright and joyful effect giving the user an answer for depression, chronic stress, anxiety.
Purple Punch and Clementine were crossed to create Mimosa, a sativa-dominant hybrid strain with a ratio of 70:30 sativa to indica. It has bright and joyful daytime effects that are great for keeping you awake and in a good mood as you go about your day. The bud tastes like a fresh mimosa, with a sweet and tart tropical citrus flavor and a slight berry exhale. The aroma is sweet but with a surge of woody blooms and sharp, earthy herbs.