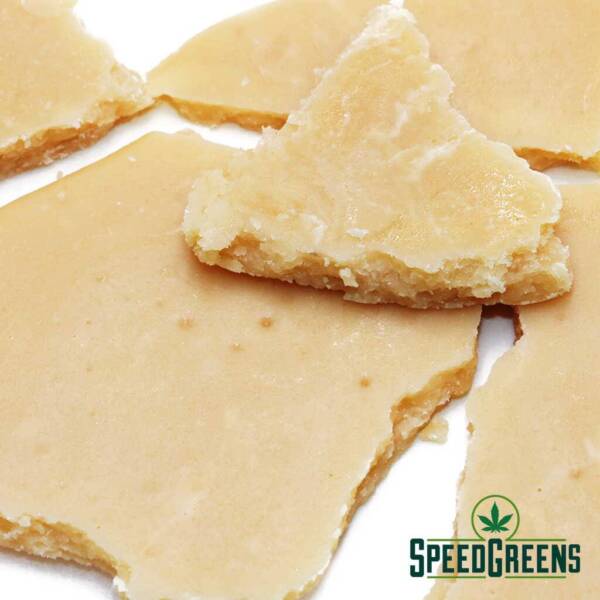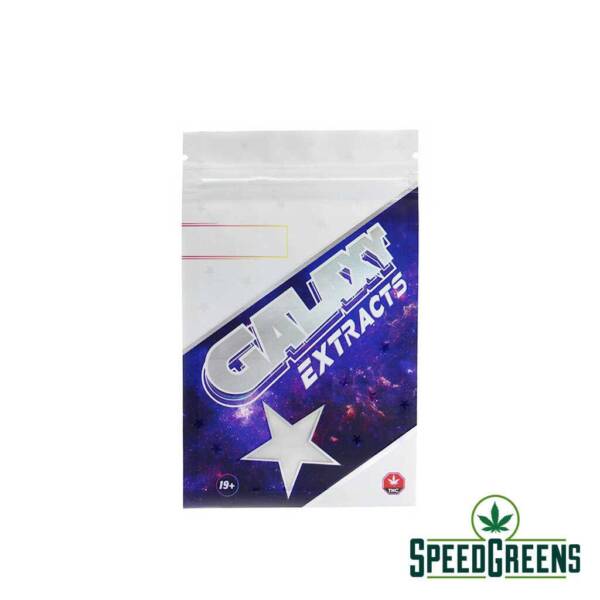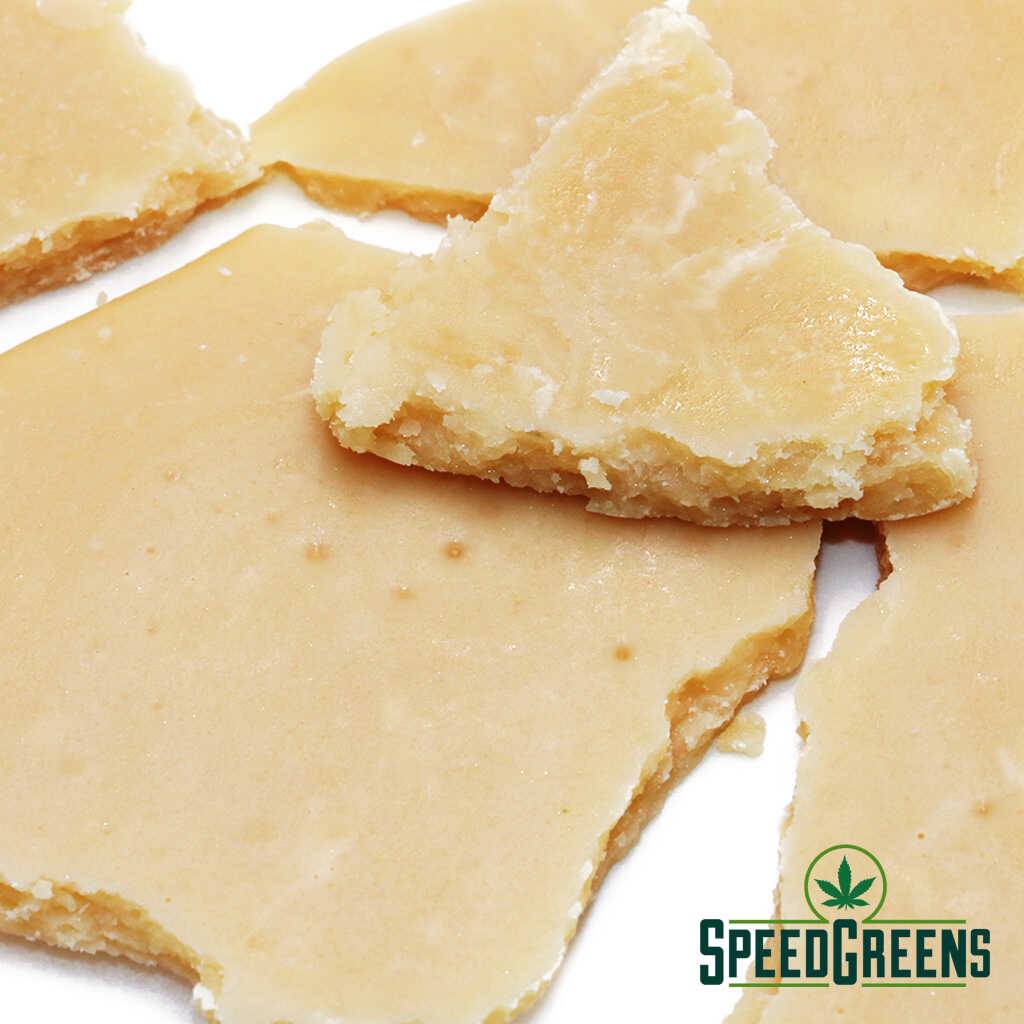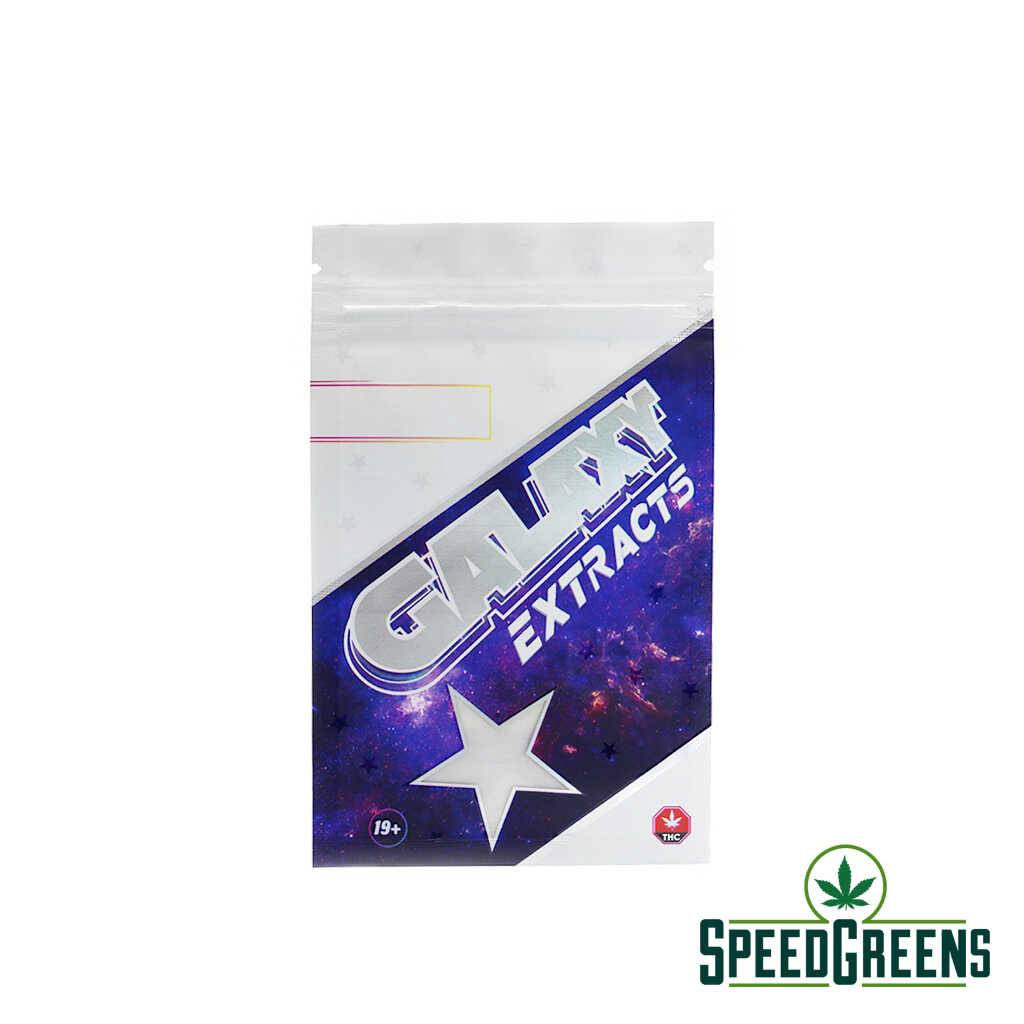 Galaxy Extracts Indica Budder – Death Bubba
BEST PRICE

GUARANTEED SHIPMENT

DISCREET PACKAGING
Death Bubba is an indica dominant hybrid (70% indica/30% sativa) strain created as a descendant of the hugely popular Bubba Kush strain. This dank strain boasts an insanely high THC and effects that can end in an almost death-like sleep. Almost immediately after smoking, you'll feel a wave of rushing focused energy wash over you that leaves you uplifted and motivated with tendencies towards having psychoactive experiences. As the high continues, you'll be eased into a state of utter relaxation with deep introspection and spaciness that can cause you to become distant in social situations. Upon the comedown from the high, Death Bubba pulls you into a deep and peaceful undisturbed sleep that lasts for hours on end, giving you the appearance of being unwakeable. Death Bubba has an aroma of musky earthy pine and a taste of spicy lemon pine with a hint of pungent earth upon exhale. This bud has medium-sized dark forest green nugs with rich purple undertones and a spattering of fiery orange hairs. Each nug is completely covered with dark olive green leaves that are almost furry and have a thick layer of frosty sandy white trichomes.
Galaxy Extracts ™ is proud to bring you the highest quality, most flavorful premium concentrates on Earth. Get ready to blast off into outer space.To create our Galaxy Budder, we use small batches of single-origin genetics. Like all Galaxy Extract products, these are grown naturally right here in Beautiful British Columbia without the use of any harmful pesticides.
Description
Refer a friend
Reviews (3)
An Indica Budder that produces an uplifting and relaxing high
Galaxy Extracts has for you a potent and amazing budder using the strain Death Bubba. The THC content of this dank strain is extraordinarily high, and the effects may last as long as a night of near-death slumber. Let your body enjoy the fantastic experience this indica budder has to offer. If you've been looking to buy online weeds, you've come to the right place.
This indica budder is known for its uplifting and powerful high
With an insanely high THC, Death Bubba is extremely potent!
The THC content of this Indica Budder is extraordinarily high, and the effects may last as long as a night of near-death slumber. You'll feel a surge of surging concentrated energy sweep over you almost immediately after smoking, leaving you elevated and driven with a tendency to have psychedelic experiences. You'll be lulled into a state of total relaxation with profound introspection and spaciness as the high continues, which might cause you to become detached in social circumstances. You're dragged into a deep, tranquil sleep that lasts for hours and gives the impression that you're unreachable as you come down from the high from this concentrated product.
The Indica Budder has a relaxing effect
Death Bubba is a pure Indica strain with a powerful hit and a relaxing high.
Death Bubba is grown naturally without the use of any harmful pesticides, therefore, its effects are rather potent. Boasting an insanely high THC level, after smoking, this indica budder lets you feel a wave of energy that leaves you uplifted, upbeat, and euphoric motivated with tendencies towards a very powerful and relaxing psychoactive experience. As the high progresses, you will be transported in utter relaxation and you will feel a euphoric high coupled with a transient deep sleep that will make you feel distant and one with introspection and nothingness. When the high lasts, you will delve into a deep and peaceful slumber that will last for hours on end giving the appearance of a deathly unwakeable sleep. This indica budder perfectly captures the essence of indica strains: powerful, tasty, and most importantly a high that you will never forget!
Experience the musky and earthy smell of this indica budder
Death Bubba has a musky earthy smell with an exceptionally tasty flavor!
Death Bubba has a musky earthy pine aroma and a spicy lemon pine taste with a hint of pungent earth. Galaxy Extracts uses fresh, whole cannabis plants instead of dried or decarboxylated plant material to ensure the quality of the terpene profile. The use live plants procudes a product that has more scent, tastes better, and gives you the high you anticipate from your favorite marijuana strains. You won't find any extract that mimics the flavor, aroma, and feel of your favorite Galaxy Extract strains like this one. So, what are you waiting for? Buy online weeds from us today.
We Value Friendship, and It Starts with Sharing
Are you looking to provide your friends with the same benefits you enjoy?
Look no further! It only requires a simple step-by-step process that takes less than 5 minutes! You earn points that you can use in the shop, and they can benefit from the fantastic selection we provide. It's a win-win situation, so don't hesitate.
Go to "My Account" at the top of the page. If you haven't created an account, we highly suggest it! You can find the referral link section below your profile.

Input a page URL which you want to refer and click "Generate Referral Link."

It will generate a link according to the date of your request. You can also click the social links for Facebook, Twitter, or Whatsapp to create a link to those applications.
Copy the URL (or click on the "Copy Link" box beside the link) and share the link with family, friends, and loved ones!

When your friends and loved ones click the link, you will be awarded 625 Speed Pass Points (after a complete purchase), which you may use towards any of our products! Because your friends are doing you a favor, they can reap more benefits as they will receive a unique coupon code worth $25. This sign-up bonus will help them with more purchases in our shop! If you have any questions or concerns, let us know, and we will be happy to help.