By purchasing this product, you can earn points based on a percentage of cart total. You will come to know the earn points information once you add the product to cart.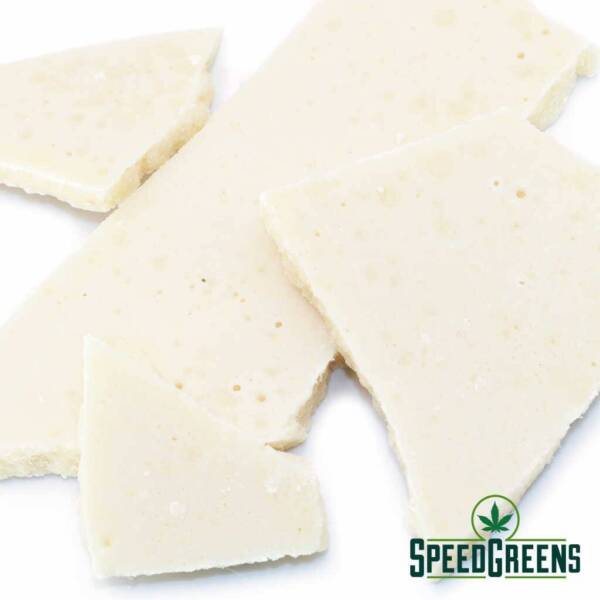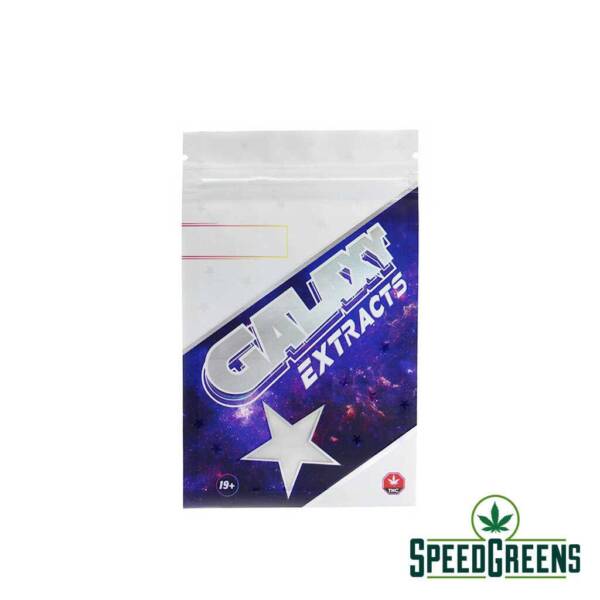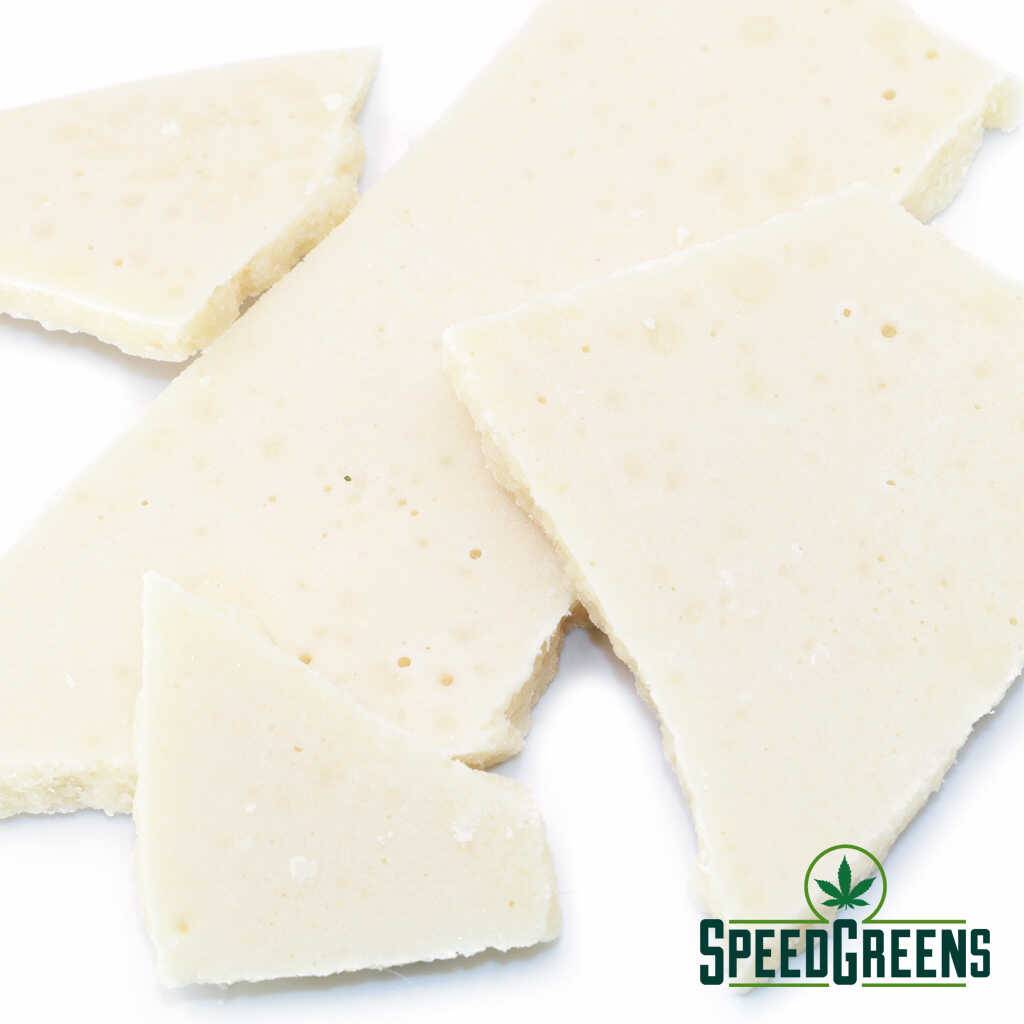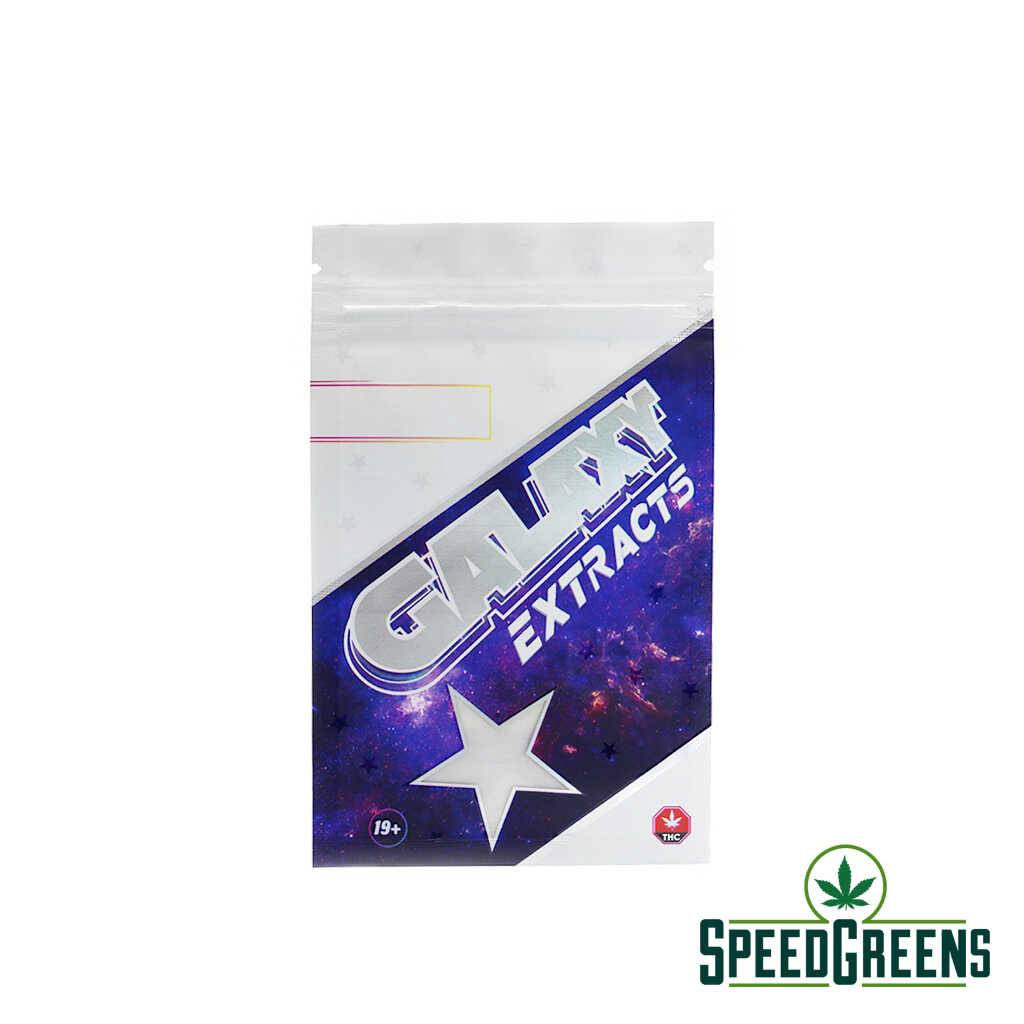 Galaxy Extracts – Blue OG Budder (Indica)
BEST PRICE

GUARANTEED SHIPMENT

DISCREET PACKAGING
Combine Blueberry F3, Blue Moonshine, and OG Kush, and the result is Blue OG, a indica-dominant hybrid with euphoric cerebral effects. The buds have a dark, cone-shaped appearance, while the smell is earthy and sweet. This strain has strong berry flavors, including blueberry. THC levels vary widely between different crops, but tests suggest they're rather low, less than 13-18% in many cases. CBD levels are much lower, too low to recommend this strain as a treatment for conditions that respond to that cannabinoid. The high from Blue OG is euphoric and focused, with a good mood and a relaxed feeling. It's good for relieving the symptoms of anxiety, mood disorders, insomnia, chronic pain, migraines, and other headaches. Dry mouth, dizziness, and red eyes are the most common side effects, although paranoia and headaches are also possible. This strain isn't terribly popular, but it's available in medical dispensaries in California, Colorado, the Pacific Northwest, and Michigan. Though not the most potent strain, Blue OG is worth trying, if only for its peppy but soothing effects.
Galaxy Extracts ™ is proud to bring you the highest quality, most flavorful premium concentrates on Earth. Get ready to blast off into outer space.To create our Galaxy Budder, we use small batches of single-origin genetics. Like all Galaxy Extract products, these are grown naturally right here in Beautiful British Columbia without the use of any harmful pesticides.
A classic and sweet budder OG that you can enjoy wherever you are
Galaxy Extracts now offers an amazing budder – Blue OG with a classic fruity undertone. In terms of flavor, the Blue OG strain lives up to its name with a blueberry flavor characteristic. For a zingy and refreshing smoke, there are additional flavors of pine and citrus intertwined within. Blue OG is an uplifting cannabis strain that can also aid with a case of the blues.
Blue Budder OG offers excellent stress relieving benefits
You'll love the experience that Blue OG will do for your body
Blue OG is an excellent stress reliever and can also be used to treat depression because of its relaxing properties. You can also treat a wide variety of different conditions. If you're feeling bogged down from physical and psychological pain stress, the Blue Budder OG is your friend. Use the powerful properties of this strain to relieve headaches, inflammation, insomnia, migraines, mood swings, stress, and chronic pain. You'll find that if you've smoked Blue OG before, the power of the budder version is much more potent.
A budder OG with undeniable effects on your mood
The Blue OG budder helps you start or end your day on a good note
You'll have a hard time finding a marijuana strain that smells as good as Blue OG! Imagine the aroma of a field of pine trees, with citrus and blueberry accents thrown in for good measure. Blue OG is almost as amazing to eat as it is to smell. The blueberry and pine flavors blend well with the sweet citrus flavor. This strain is especially popular among users since it is exceptionally smooth on the inhale and exhale. The amount of CBD in this strain is far too low to recommend it as a treatment for diseases that respond to that cannabinoid. Blue OG produces a euphoric and focused high that leaves you in a pleasant mood and relaxed.
This budder OG is carefully formulated with dominant strains
Are you wondering what makes it a classic budder for you and your friends?
The Blue OG strain is another OG Kush creation, albeit its name is derived from its origins rather than its color – the Blue OG blossom is not blue! Combine Blueberry F3, Blue Moonshine, and OG Kush, and the result is Blue OG. This indica-dominant hybrid sits at a moderate THC level with little CBD than other strains. But don't fret because Galaxy Extracts turned this strain into a budder that you will enjoy. Smoke it or enhance your other cannabis products; Blue Budder OG will go fantastic with anything. You will find that dry mouth, dizziness, and red eyes are the most common side effects. Buy online weeds from Speed Greens today and experience the difference.