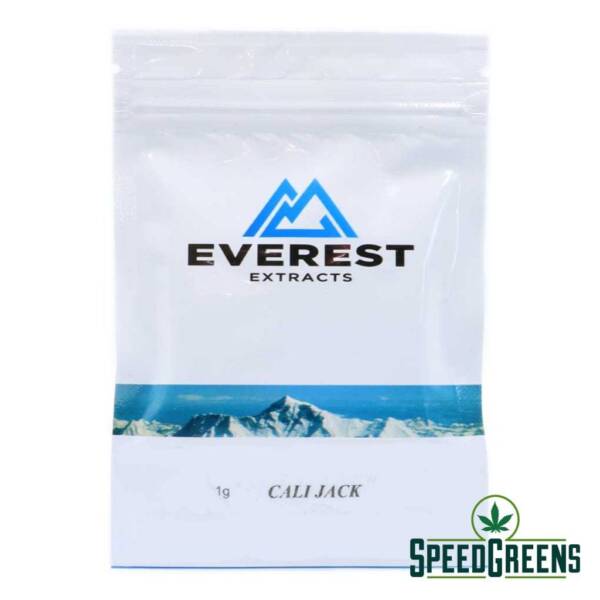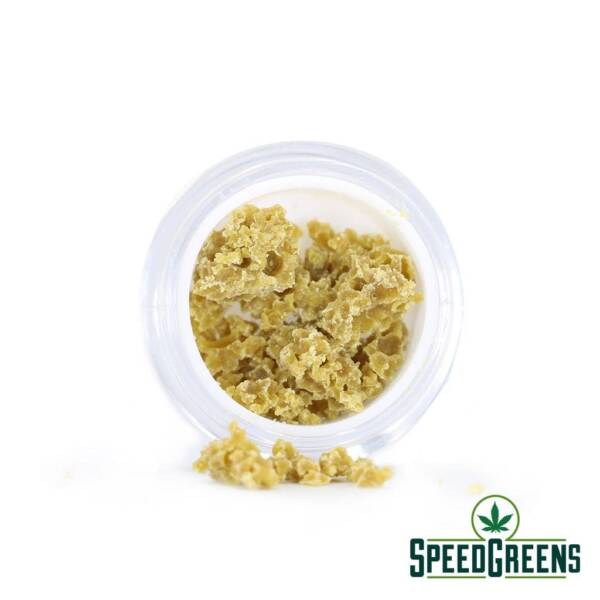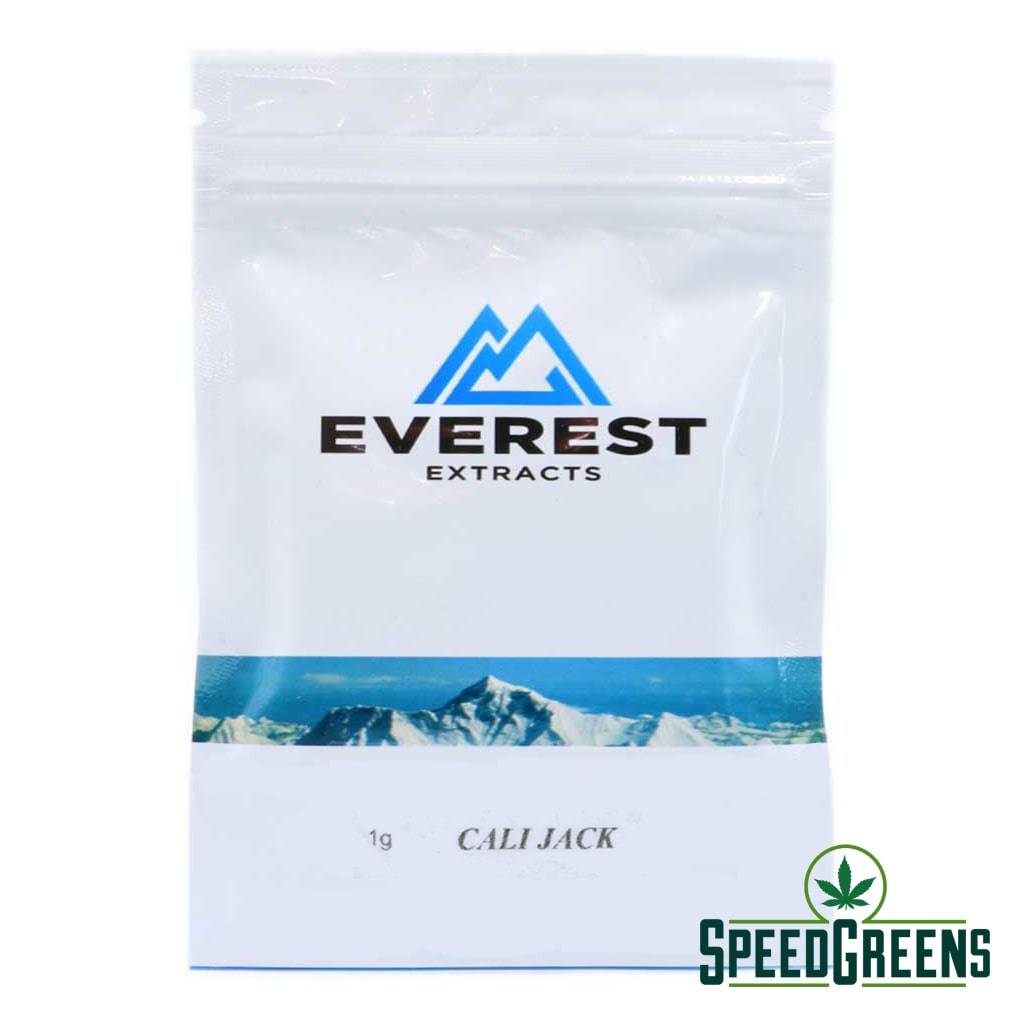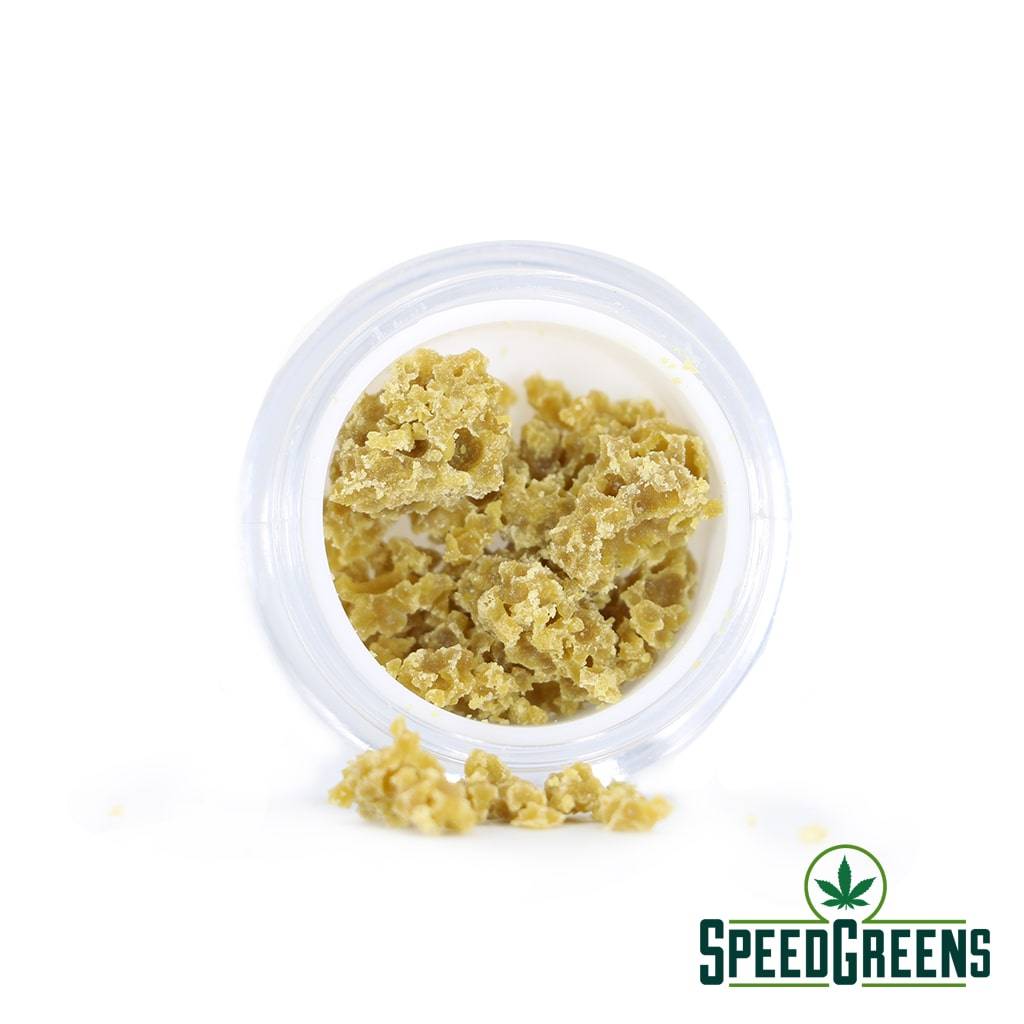 Everest Extracts Indica Budder – Cali Jack AAAA
BEST PRICE

GUARANTEED SHIPMENT

DISCREET PACKAGING
Cali Jack is an indica dominant hybrid (70% indica/30% sativa) strain created through crossing the infamous Jack Herer X Pre-98 Bubba Kush. This Californian-grown strain is a rarity on your average market but is still sought after for its classic Jack effects and potent 15-20% typical THC level. Like both of its parents, Cali Jack has a sweet lemony skunk flavor with hints of rich pine and pungent diesel. The smell is quite a bit more pungent, although it does have pleasant grassy undertones to it with a touch of lemon. Cali Jack nugs are lumpy and minty green with light amber hairs and a thick coating of super tiny crystal trichomes. Cali Jack has a smooth indica heavy high that's great for kicking back on a lazy day at home. It brings both relaxing and lifting effects together for a fusion of feelings that is perfect for killing even the most painful symptoms of fibromyalgia. These pain-relieving effects are felt in both mind and body, gently easing away any aches or racing thoughts and replacing them with relaxing numbing bliss. These effects make Cali Jack perfect for treating conditions such as migraines or headaches, glaucoma, and nausea in addition to many other conditions.
Climb up high with Everest Extracts indica budder
Everest Extracts offers high-quality concentrates sourced from British Columbia's stunning scenery. To avoid potential exposure, you can now purchase Everest Extracts shatter online and have it delivered to your door. It takes simply a few clicks to order cannabis concentrates and other premium products, and they will reach your house safely.
This indica budder offers pain-relieving benefits and more!
The Budder Cali Jack can give you benefits, especially to your mind and body.
These pain-relieving benefits can be felt in both the mind and the body, smoothing away any aches or racing thoughts and replacing them with a soothing numbing calm. Cali Jack's effects make it ideal for treating a variety of ailments, including migraines, headaches, glaucoma, and nausea, among others. Indicas are known for their full-body benefits, including as deep relaxation and the reduction of sleeplessness. Indica is prized for its very calming properties. It may also aid in the reduction of nausea and pain, as well as the stimulation of appetite.
A quality indica budder with undeniable calming effects
Having a lazy day? The Cali Jack budder gives you immense relief and relaxation
Cali Jack has a sweet lemony skunk flavor with notes of rich pine and strong diesel, just like both of its parents. Although it has lovely earthy undertones with a hint of lemon, the scent is a little harsher. Cali Jack is a smooth, strong indica high that's perfect for relaxing at home on any lazy day. It combines both calming and lifting effects for a unique blend of emotions that is ideal for alleviating all your racing thoughts.
A carefully selected indica budder with dominant strains
Everest Extracts offer quality cannabis products online with lab-tested strains
Cali Jack is a 70/30 indica / sativa hybrid strain generated by mixing the notorious Jack Herer and Pre-98 Bubba Kush strains. This Californian-bred strain is rare on the market, yet it's nonetheless sought after for its characteristic Jack effects and powerful THC levels of 15-20%. All Everest Extracts products have been lab-tested for THC levels and come with a detailed product description that covers cannabis strain genetics, effects, and parentage. Order Everest Extracts shatter online and relax at home while reaping the advantages.