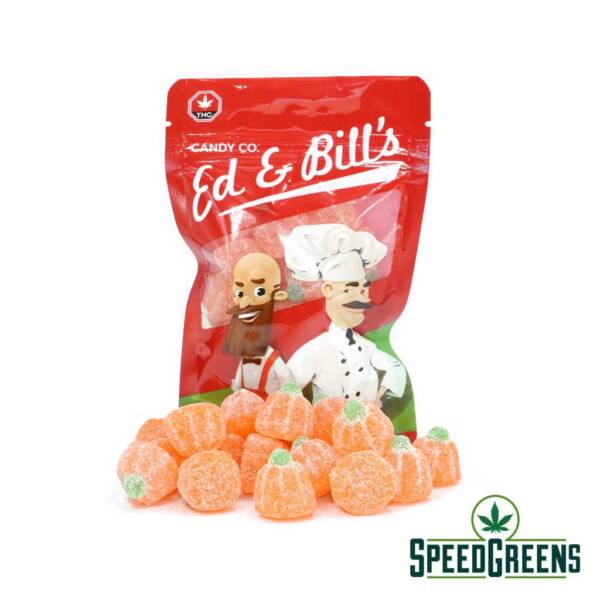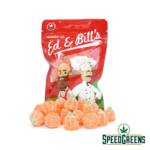 Ed & Bill's Pumpkins (200mg)
$30.00
Ed & Bills sour gummy Pumpkins are similar to the brand's other gummy treats, but with a tangy twist. Each bite-sized piece is shaped into a round pumpkin with an orange bottom and narrow green stem on top. The outside is covered in a generous dusting of sour sugar while the inside presents sweet, chewy gummy candy. Great for Halloween parties.
20 Candies per pack, 10mg THC per piece. 
200MG THC 
Made with Premium Distillate.
Get an alert when the product is in stock: