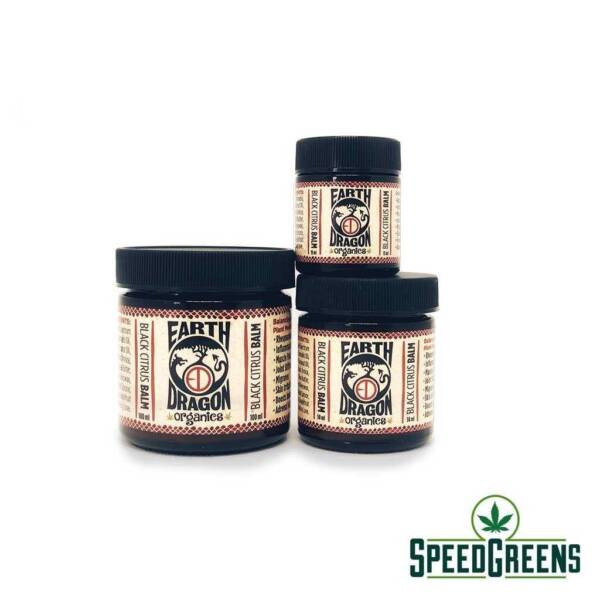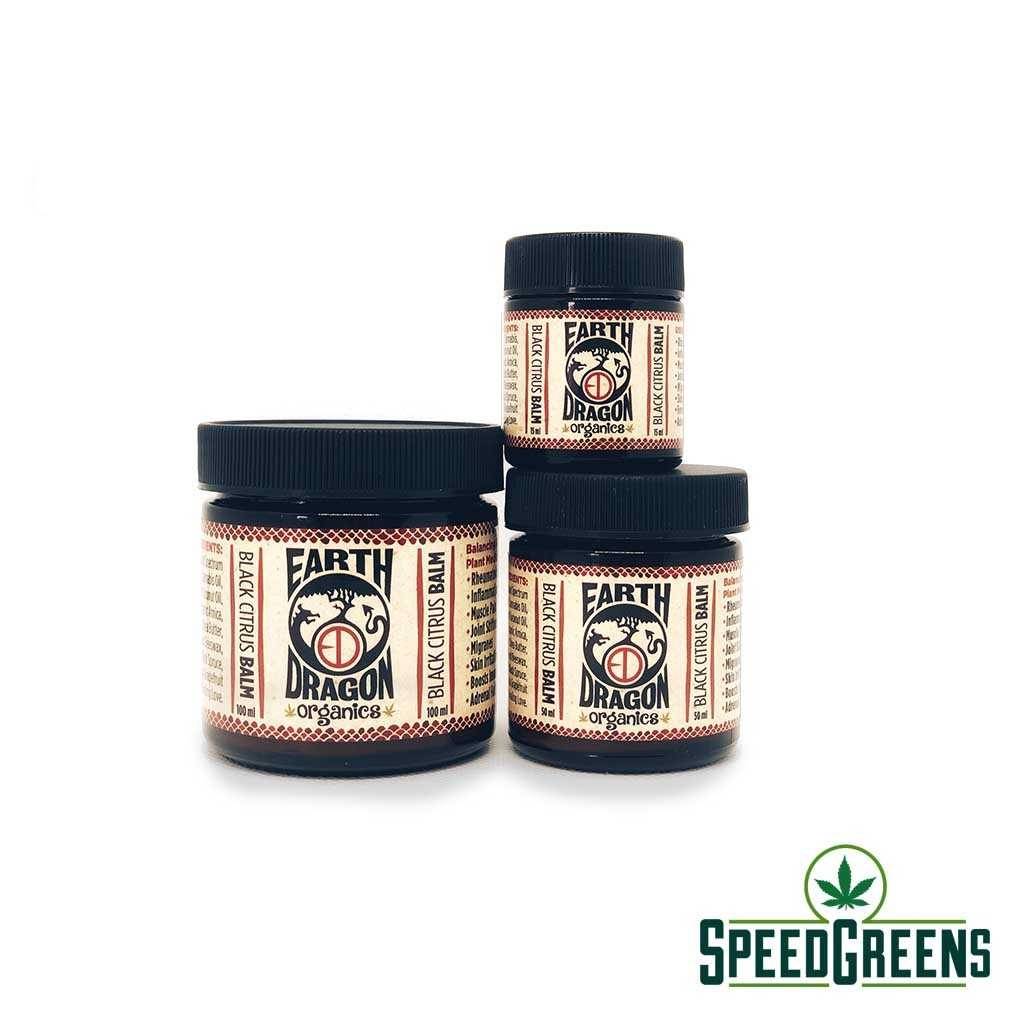 Earth Dragon Organics Black Citrus Balm THC
BEST PRICE

GUARANTEED SHIPMENT

DISCREET PACKAGING
Our Black Citrus healing balm is a powerful topical used to reduce inflammation and ease aches, pains, tension and stimulate the adrenal glands. We infuse cannabis with organic arnica and essential oils of black spruce and pink grapefruit to offer a unique balm that works on many levels.
Our Balm's are deeply penetrating and heat activating providing immediate relief to pain without intoxicating effects. Combines the potent synergy of cannabis, arnica plant medicine and therapeutic essential oils.
These healing balms are powerful topicals that may be used as an anti-inflammatory to ease aches and pains. Enjoy deep relief without the psychoactive effect of cannabis. We carefully blend the infusion with other herbs to offer a unique balm that works on many levels. Common uses include arthritis, anti-wrinkle, scar prevention, skin cell regeneration, sunspots and to ease menstrual cramps, insomnia, migraines & headaches.
USES: Rheumatoid Arthritis, Inflammation, Muscle Pain, Joint Stiffness, Migranes, Skin Irritations, Fever Blisters, Antidepressant.
Available in 15ml, 50ml & 100ml jars
15 ml- $12
50 ml-$35
100 ml-$60